The Biggest SNL Controversies in the Show's 47 Year Run
For more than 40 years, the hit TV show "Saturday Night Live" (SNL) has been a beloved American institution. Thanks to this iconic series, we have been given tons of pop culture moments and a huge roster of legendary stars.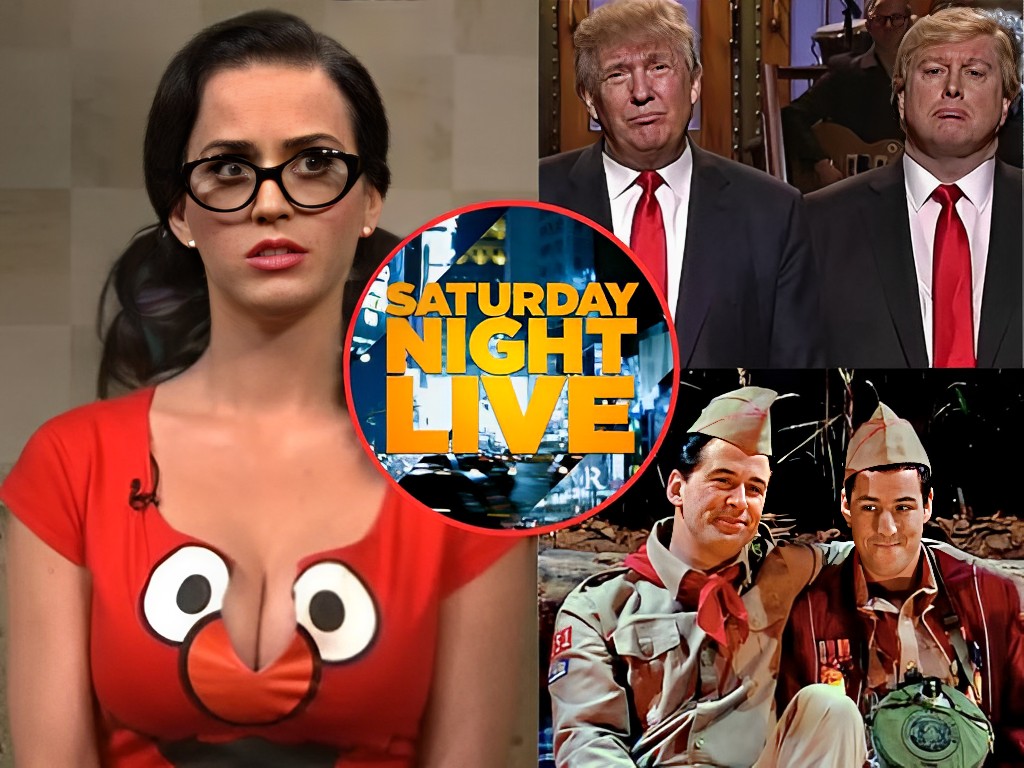 While SNL has done what few TV shows could ever accomplish, the show also has had its own share of famous and notorious controversies. Some of these have even led to firings and very public condemnations. In fact, some even ended with lifetime bans of famous musicians and guest hosts.
Andy Kaufman
The entertainer and comedian Andy Kaufman was a regular on the early seasons of SNL, and he was actually one of the most frequent guests on the show. However, he started becoming more and more controversial because his stage act made him an incredibly divisive figure by 1982.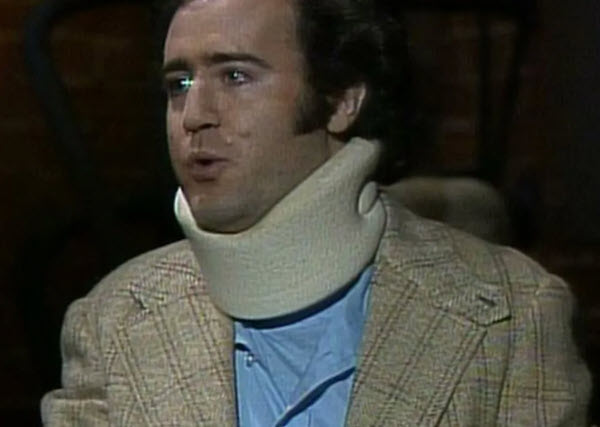 The team at SNL did something unusual. They let their audience decide if Kaufman would be allowed back. The show did a poll where fans could phone in to decide whether SNL should keep Kaufman or dump him. The fans were clear: dump him.
Steven Seagal
Steven Seagal hosted SNL on April 20, 1991, and apparently, his performance had tons of mistakes and was "listless." In fact, some people speculated that he might just quit right in the middle of the episode.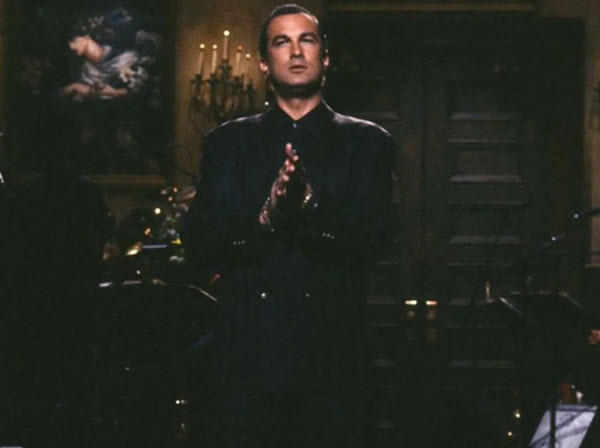 An SNL writer said that working with Seagal was a "nightmare" because the actor didn't want to stick to the plan that they had established in advance. He was also unable to do what performers on SNL do best, which is be self-deprecating and willing to make jokes about themselves.
Andrew Dice Clay
One of the first shocking comedians was Andrew Dice Clay, who was notorious for making disrespectful jokes about women. However, before he ever went onto the SNL stage, his performance was already controversial. Around the country, women's groups started to protest and even the staff at SNL were upset.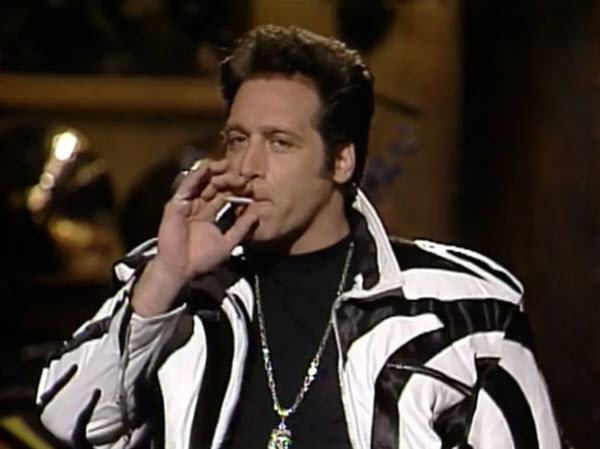 However, staff and studio execs were also concerned, so they insisted that the show not be live. They had to do it with seven-second delays to make sure they could censor profanities. Although Clay didn't do anything wrong, he still never got invited back.
Jenny Slate
It seems that dropping the F-bomb accidentally (or on purpose) has been a huge problem on Saturday Night Live. Jenny Slate is an author, actress, and comedian who got her start in TV stand-up roles. Slate had a good career in TV because of her distinctive voice.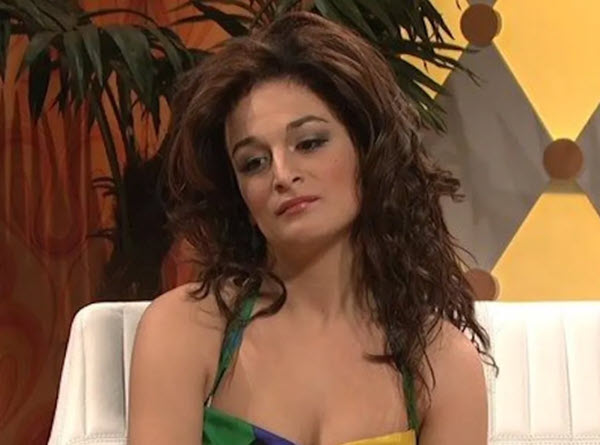 She was hired by SNL, but she accidentally dropped the F-bomb during a sketch that had the word "friggin" a lot. They didn't fire her right away, but she was definitely pulled back through the remainder of the season and then let go.
Ashlee Simpson
Jessica Simpson's less famous sister, Ashlee Simpson, started out with a promising career in the music industry. However, she bungled it badly when she performed on SNL. It was 2004 when Simpson appeared on the show when the tape of her popular "Pieces of Me" song began to play over her second song's intro.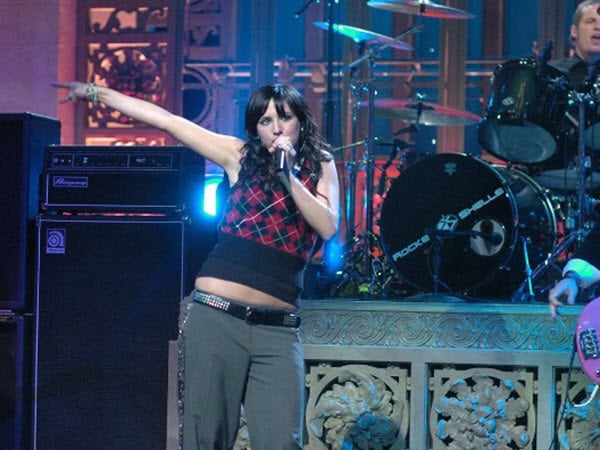 This revealed that she was lip-synching her song. Even worse, she tried to blame the band, then she blamed acid reflux. To make matters worse, she started doing an Irish jig to try to cover it up.
Nora Dunn
Because of Andrew Dice Clay's SNL appearance, other entertainers were also blacklisted, including Nora Dunn. Because she boycotted his appearance on the show, she was let out of a subsequent episode and eventually fired.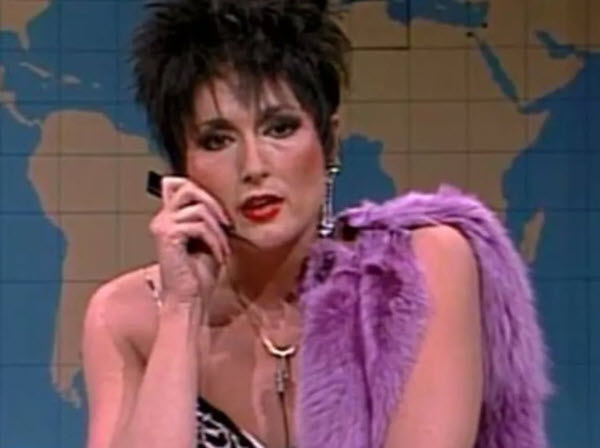 Apparently, there were already plans in place to fire her before the incident with Clay. According to some sources, she was a troublemaker who was difficult to get along with, and they weren't going to have her back anyhow. The source said that she made a fuss about it just to get press time.
Claudine Longet
Although Claudine Longet never even appeared on Saturday Night Live, something she allegedly did created a huge SNL controversy. Allegedly, the French actress and pop star shot and killed a skier named Vladimir "Spider" Sabich in 1976.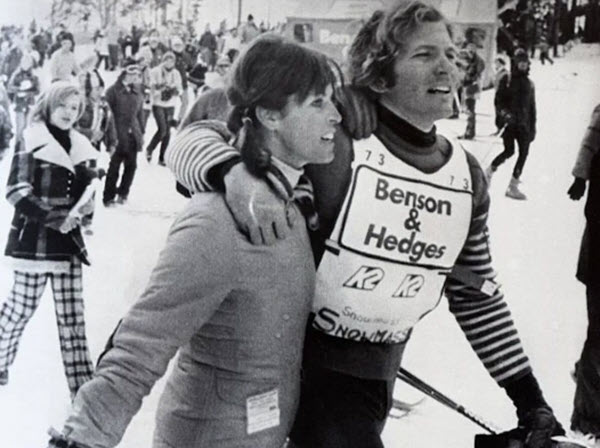 For several weeks following his murder, SNL had a sketch that featured stock footage of skiers falling. In the footage, the staff added gunshot sounds with this title: "The Claudine Longet Invitational." Eventually, her attorney filed a cease-and-desist, and the show was forced to pull the sketch and issue a public apology.
Dana Carvey, Matthew Broderick, Jon Lovitz, Dennis Miller, and Kevin Nealon
It's not often that five people manage to offend everyone all at once, but that's exactly what happened when these five men performed in a sketch on Saturday Night Live. In the sketch, these guys were at a nude beach, where they ended up saying the word "penis" in the sketch more than 40 times.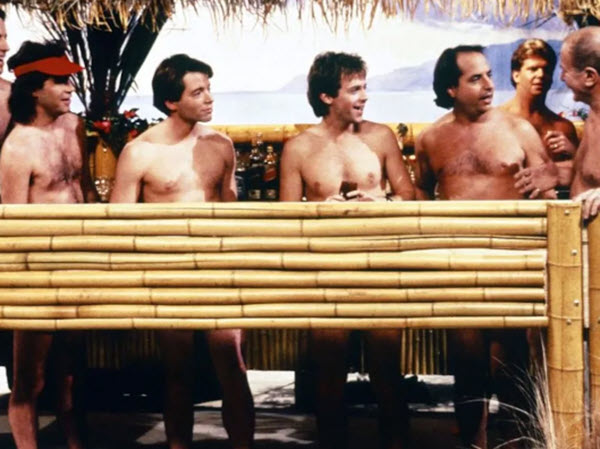 The writer of the sketch, William Clotworthy, said that studio execs knew that the public would weigh in and that's exactly what happened. There were apparently a lot of letters from the American Family Association fans.
Katy Perry
When Katy Perry appeared on Saturday Night Live, she played the role of a library volunteer for children. However, her clothing would have been wildly inappropriate if she were really a children's librarian, and the skit ended up being quite controversial.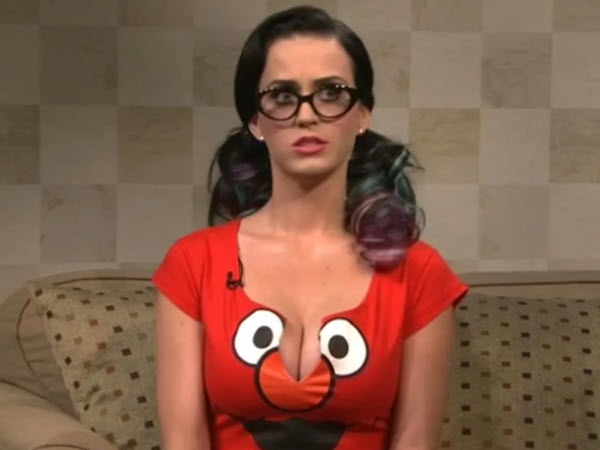 The controversy led to more controversy when activists came out to support the fact that breasts shouldn't be so sexualized anyhow. Amy Poehler and Maya Rudolph carried the comedy in the act, and Rudolph said that what breasts are really for is feeding babies.
Robert Blake
Robert Blake was an American actor (now retired) who made himself famous with hits such as "In Cold Blood" and the TV series "Baretta." However, Blake may be most famous for being on trial for the murder of his wife, Bonnie Bakley.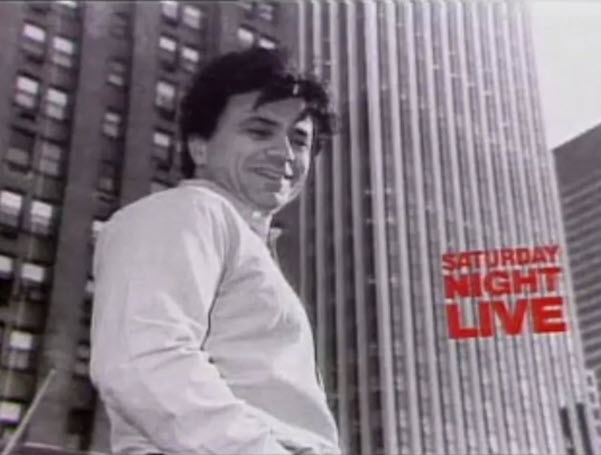 While he was acquitted, he was found liable for wrongful death in a civil suit in California. Nevertheless, he is banned from SNL because he tore up the script the staff gave him. Then, he threw it at the feet of the writer who wrote it.
Adrien Brody
Adrien Brody is an American producer and actor. He has appeared in films such as "The Pianist" by Roman Polanski, and he received an Oscar for Best Actor for that performance. He also appeared in films that include "Midnight in Paris," "The Grand Budapest Hotel," and "The Thin Red Line."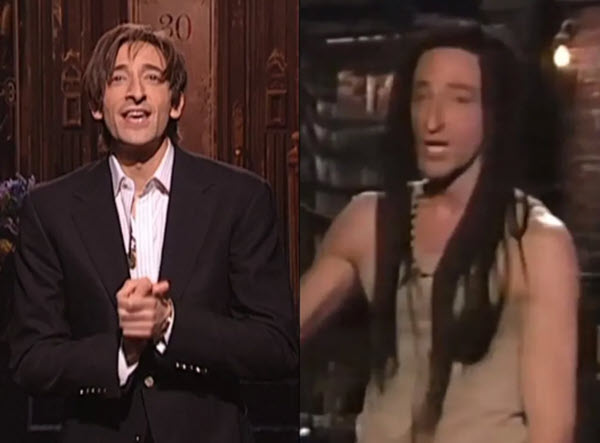 However, Brody may be best known for his controversial performance on SNL in 2003. In his performance, he introduced Sean Paul, a Jamaican artist while speaking in a fake Jamaican accent and wearing fake dreadlocks. SNL execs saw it as a racist joke.
Donald Trump
Perhaps one of the most controversial moves was that Saturday Night Live has unofficially banned former Pres. Donald Trump. During his 2016 presidential primary campaign, Trump hosted the show and many SNL staff members were unhappy about it.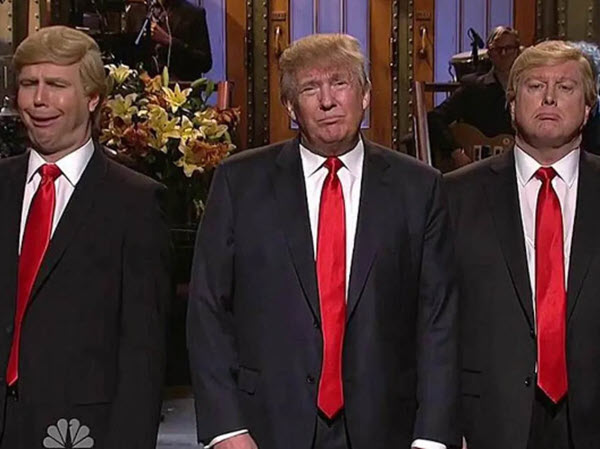 They apparently feared that Trump being on the show would imply that they were supporting him as a candidate. Also, some political groups wondered if his spot on the show was in violation of equal time laws. Regardless, Trump hasn't been back on Saturday Night Live since.
Fred Armisen
Fred Armisen is an American comedian and actor who has acted in comedy films and even won a Grammy nomination for a comedy album. Armisen's sketches were political comedy on SNL. In his career at SNL, Armisen was the third-longest cast member with tenure, behind only Darrell Hammond and Seth Meyers.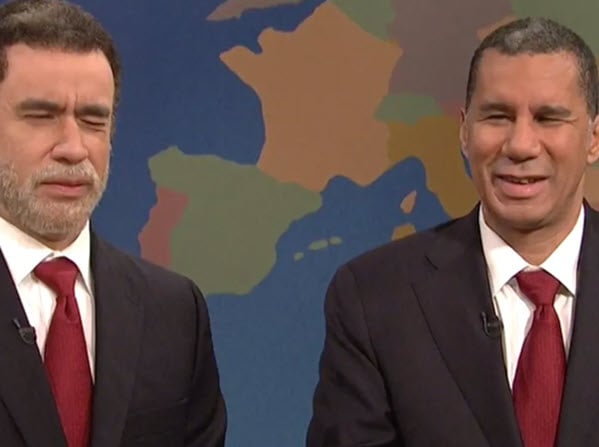 He impersonated the likes of Barack Obama, Prince, Steve Jobs, and even Queen Elizabeth II. However, there was controversy when he impersonated a New York governor named David Paterson. Paterson is legally blind and many people didn't appreciate Armisen mocking him.
Fear
The punk rock band Fear hails out of Los Angeles, California. The group was formed in 1977 and they helped define the style and sound of hardcore punk in California. However, they wanted to do something memorable on SNL and it ended up getting them banned.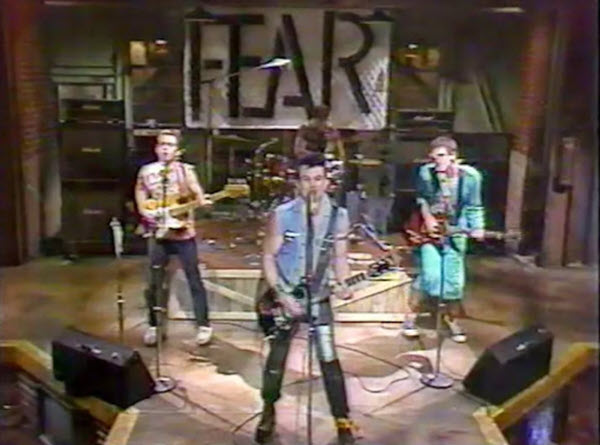 They decided to enlist some slam dancers to perform a mosh in front of them while they performed. Things went south, and there ended up being lots of expensive damage that cost as much as $40,000. Needless to say, they were never invited back.
The Replacements
In 1979, the band called The Replacements started out in Minneapolis, Minnesota. They were on their way to breaking into mainstream music when they got a lucky break that included a booking on SNL in 1986.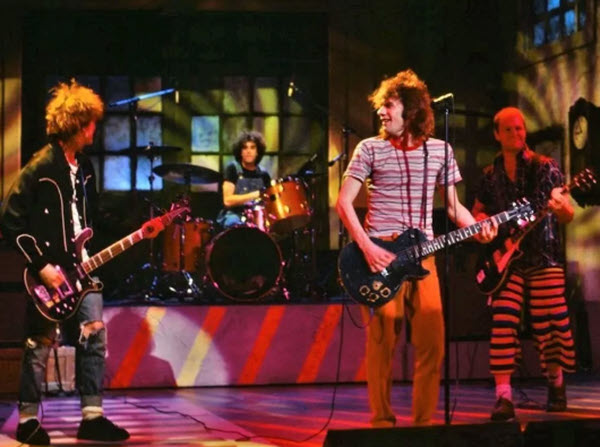 However, they quickly lost their chance when they started dropping the f-bomb on stage. Also, they were pretty drunk and ended up ringing up $1,100 in damages to their hotel suites. SNL executive Lorne Michaels was so furious that he wanted to ban all Warner Brothers artists, but obviously, that didn't happen.
Sinéad O'Connor
The most controversial and well-known incident in the history of SNL occurred on October 3, 1992, when singer Sinéad O'Connor performed the Bob Marley song "War." When she finished singing, O'Connor produced a photo of the Pope at the time, Pope John Paul II.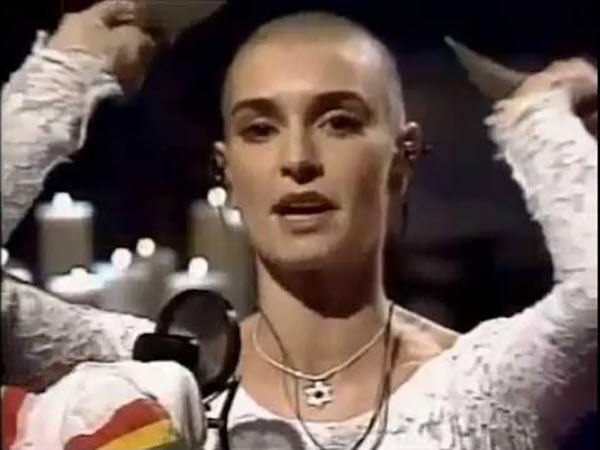 She proceeded to tear the photo to shreds while proclaiming that the Catholic Church was the "real enemy." She was referring to the sexual abuse allegations that were ongoing at that time. As it turns out, O'Connor was 100% correct, but she still received a lifetime ban from SNL.
Kanye West
It seems like Kanye West is always misunderstood, and his behavior doesn't help with that. When he was on Saturday Night Live as a musical guest, it was controversial because he chose to wear a "Make America Great Again" hat to imply that he supported Donald Trump.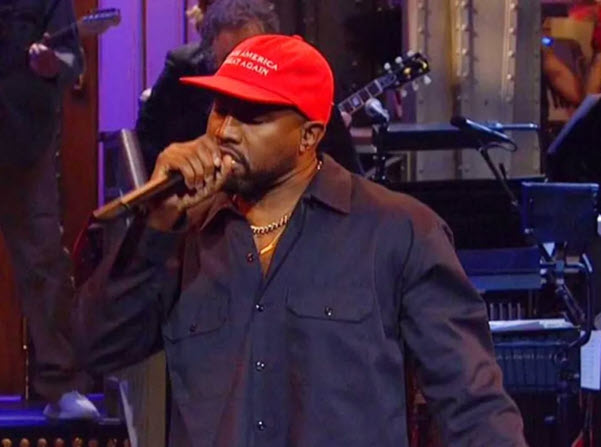 Whether or not he did is in question, but he has since voiced support for the former president. While on the show, he also did a pro-Trump rant that the show didn't publicly air. It was later posted by Chris Rock on Instagram.
Pete Davidson
We'll put Pete Davidson right under Kanye West since Davidson is famously dating Kanye's now-ex-wife Kim Kardashian. There have been plenty of Pete Davidson controversies, but the most notable is the one that happened in 2018 when mocked Congressman Dan Crenshaw, who lost one of his eyes in Iraq.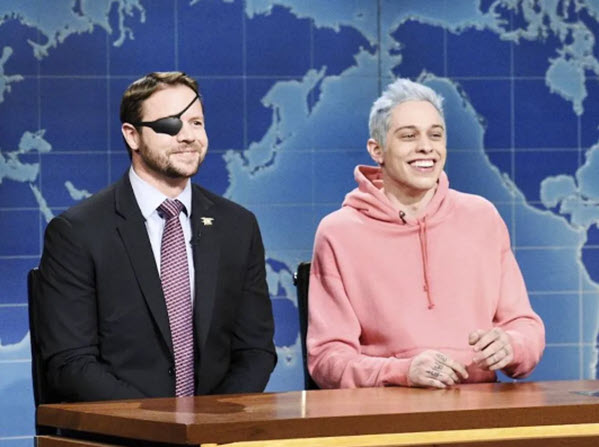 Davidson said that people might be surprised to learn that Crenshaw wasn't a porn movie hitman. The quote prompted a lot of criticism from viewers, and Davidson ended up giving Crenshaw an in-person apology on the show the following week.
Kate McKinnon and Gal Gadot
Kate McKinnon is a beloved SNL alum, and one of her most controversial skits involved Gal Gadot, who played a character who resembled Wonder Woman. The two women were lost at sea on an urgent journey.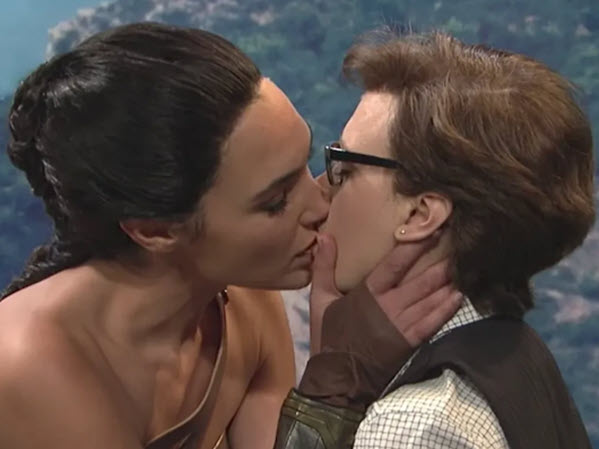 When they docked their boat, they decided that they would never make it home so Themyscira may be their best option for living. In the sketch, Gadot gave McKinnon a huge kiss, and that created some controversy at the time, of course. McKinnon pretended to be reluctant, but she agreed to be the guinea pig.
Richard Pryor and Chevy Chase
One of the most famous Saturday Night Live original cast members of all time is Chevy Chase, who went on to have a huge career in movies. In 1975, Chase did a sketch with comedian Richard Pryor in which the pair played a type of word association game about the other.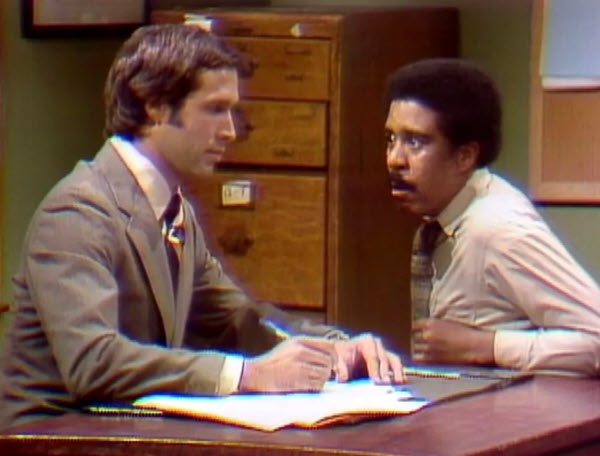 Everything started off great, but by the end of the sketch, they were both throwing racial slurs at each other. Chase even said the N-word, and it was quite controversial even then.
Larry David
Larry David was a star after he created the hit TV show "Seinfield" with Jerry Seinfield. He later became famous for creating and staring in "Curb Your Enthusiasm," where he plays a fictionalized Larry David. He has won awards that include two Emmy Awards.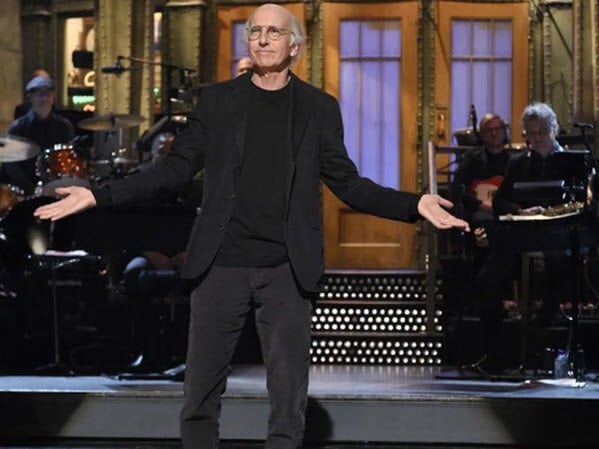 David is perhaps most famous for portraying Sen. Bernie Sanders on Saturday Night Live. In one of his appearances, he made a joke in his monologue about Jewish people and hitting on Holocaust victims in concentration camps. Needless to say, the joke was in poor taste.
Chris Farley and Patrick Swayze
One of the most popular SNL sketches of all time was a sketch performed by comedian Chris Farley and actor/dancer Patrick Swayze. In the sketch, the two are competing for a job dancing at the male strip club Chippendale's. The controversy came into play because it seemed to negatively impact Chris Farley's mental health.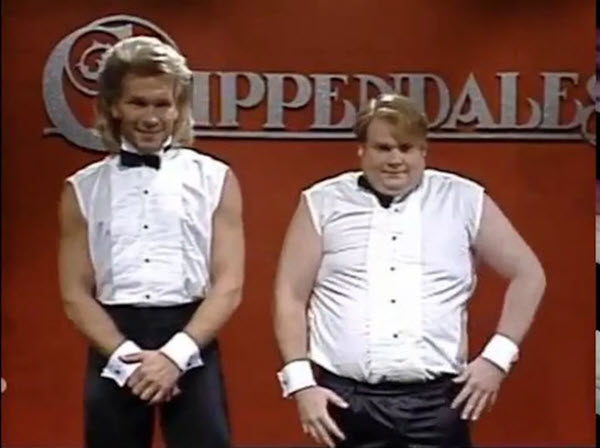 Essentially, it was making fun of him for being fat. Even Chris Rock said that it wasn't funny, but rather, just downright mean. Rock believes that this sketch is one of the things that contributed to Chris Farley's drug problem and ultimately, his death.
Martin Lawrence
American actor and comedian Martin Lawrence is known for being controversial and outspoken. The actor has appeared in movies such as "A Thin Line Between Love and Hate," "House Party," " Big Momm's House," and the "Bad Boys" series.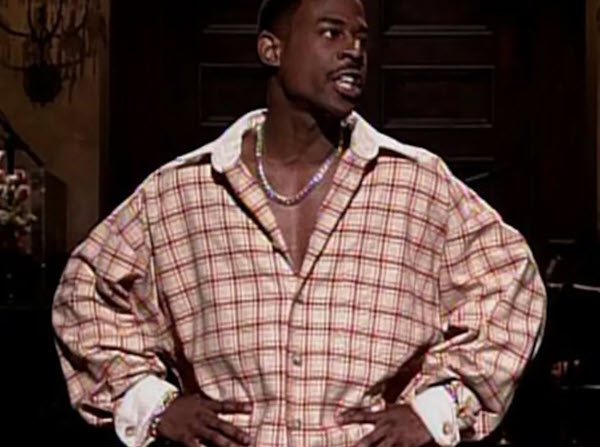 However, his SNL appearance in 1994 went too far even for him. In his monologue, Lawrence made several unacceptable references to poor female hygiene, and it was so bad that writer Jim Downey had to do a voiceover in repeated airings because it nearly cost a host of SNL staffers their jobs.
Milton Berle
Milton Berle was a legend for a long time before he ever graced the stage at Saturday Night Live. Berle's career in Hollywood lasted more than 80 years, and he got his start in silent films as a child actor. Uncle Miltie was naughty at SNL, though.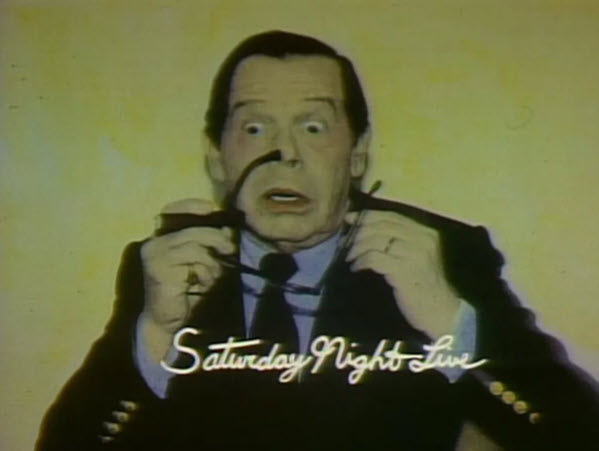 The cast of the show couldn't stand him because he arranged fake standing ovations, performed sub-par musical numbers, and was notorious for ad-libbing. SNL exec Lorne Michaels disliked Berle so much that he wouldn't even allow his episode to go into syndication for more than 20 years.
Adam Sandler
One of the most successful movie stars in the last several decades, Adam Sandler got his start on SNL and was one of the most popular stars of the show in the mid-1990s. Nevertheless, he was fired from SNL in 1995 by Lorne Michaels.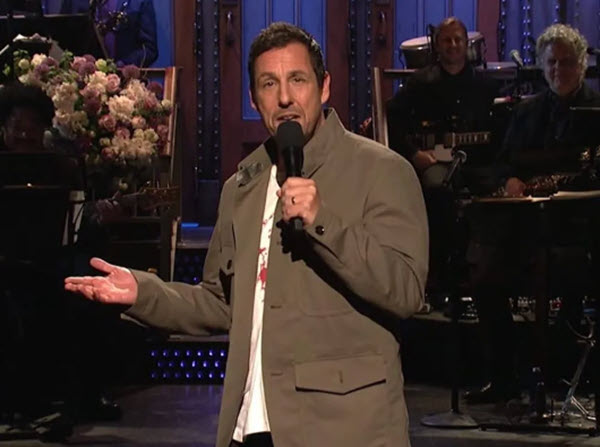 While that led to his demise at SNL, it ended up being the best thing that ever happened to him because he went on to become a huge star in his own right. In 2019, he returned to SNL to host the show.
Scoutmaster (Alec Baldwin)
In the 1990s, actor Alec Baldwin hosted SNL several times, and in one sketch, Baldwin's character was a Boy Scout Leader (scoutmaster) who made inappropriate sexual advances to a character called Canteen Boy.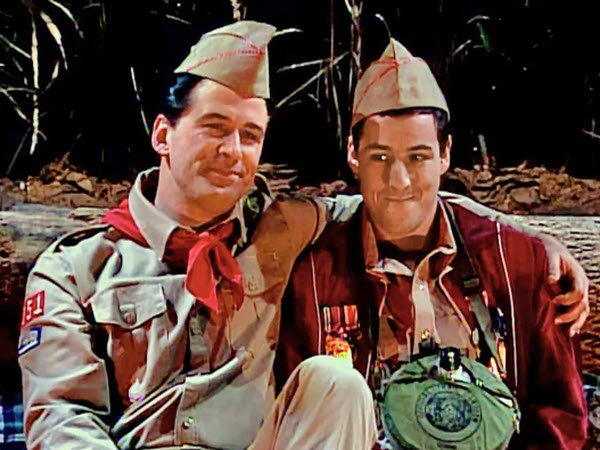 The sketch was making fun of the scandal that plagued the Boy Scouts. Although Sandler was an adult at the time, many viewers still didn't appreciate the way it seemed to make fun of the issue of child sexual abuse. The Boy Scouts organization didn't like the sketch one bit, as you can imagine.
Rage Against the Machine
Rage Against the Machine is an American rock and roll band out of Los Angeles, California. The band was formed in 1991 and has sold more than 16 million records. Most of their songs express political views that are revolutionary, and a part of their stage act includes an upside-down or even burning American flag.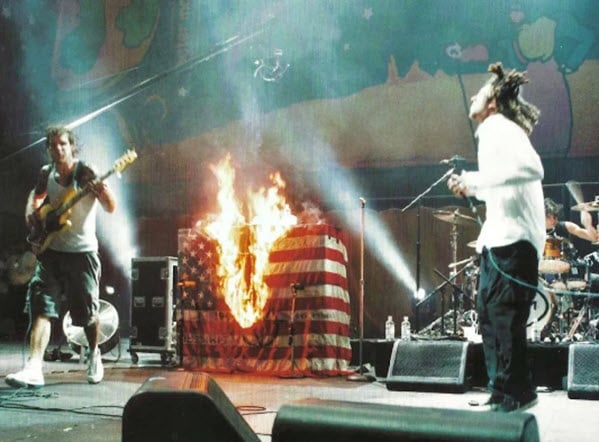 Even though this is part of their regular act, the upside-down American flag didn't go over well with SNL. In 1996, they were kicked out of Rockefeller Center studios before they finished the entire episode.
Frank Zappa
Frank Zappa was a legendary singer, musician, bandleader, songwriter, and composer. However, Zappa's cultural influence extended far beyond music. He was also great at creating satire to make fun of American culture.
His career spanned 30 years, but he wasn't a hit on SNL. He first performed on the show in 1976 and he did a good enough job to be invited back. However, his second appearance didn't go as well in 1978. Staffers say that Zappa's show was one of the worst shows in the history of SNL.
Charles Rocket
It's hard to believe that anyone would get fired these days over dropping the F-bomb on live TV, but that's exactly what happened to SNL cast member Charles Rocket in 1981. Rocket was performing a parody of the hit TV show "Dallas" with a star of the show, Charlene Tilton.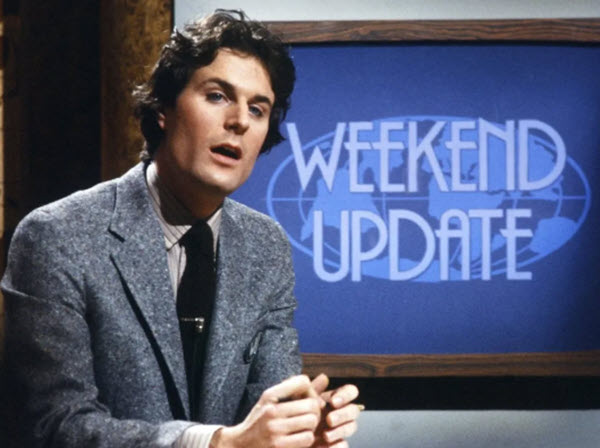 He slipped and said the F-word and was fired from the show. He went on to star in a few movies, including "Hocus Pocus," "Dances with Wolves," and "Dumb and Dumber." Unfortunately, he died by apparent suicide in 2005.
Tim Tebow Mockery
An NFL quarterback named Tim Tebow was well-known for being a devout Christian who knelt and prayed often during the football games he played for the Denver Broncos. Tebow's religion was mocked by many comedians, and an SNL sketch in 2011 received a lot of attention.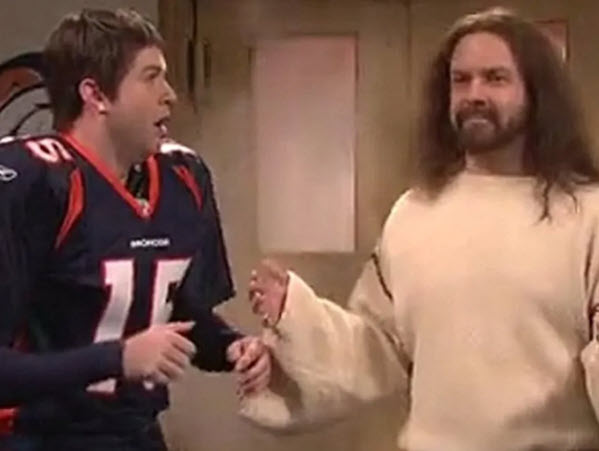 In the sketch, Taran Killam portrayed Tebow and Jason Sudeikis portrayed Jesus, who claimed to help the Denver Broncos win but found Tebow annoying. In the sketch, the Jesus character indicated that Mormonism was "all true" and many Christians were offended.
Jimmy Fallon Impersonating Chris Rock
Before he was the host of The Tonight Show Starring Jimmy Fallon, Fallon was a Saturday Night Live cast member. He came on board in 1998, but it was a sketch in 2000 that created controversy. In the sketch, Fallon portrayed Chris Rock and impersonated him while wearing blackface, which has long been considered to be completely unacceptable.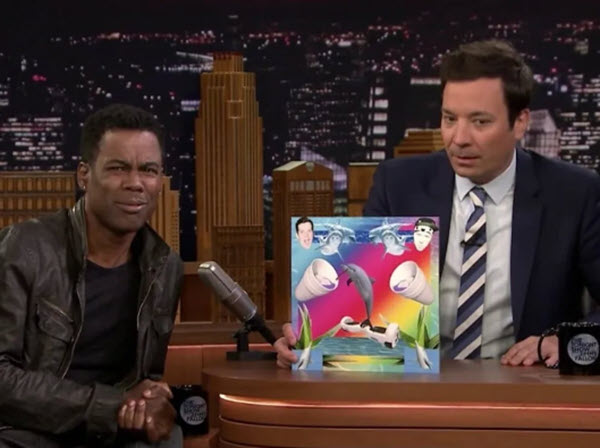 The sketch went viral in 2020 and people started calling for the firing of Fallon from late-night television. Fallon apologized for a "terrible decision" that was made 20 years ago.
Isis Recruitment Parody Ad
Saturday Night Live aired in 2015 a pre-recorded sketch that starred Dakota Johnson and Taran Killam. In the sketch, the pair are father and daughter, and it shows Killam dropping his "daughter" off at the airport in a way that's similar to many recruitment commercials that are put out by the U.S. Military.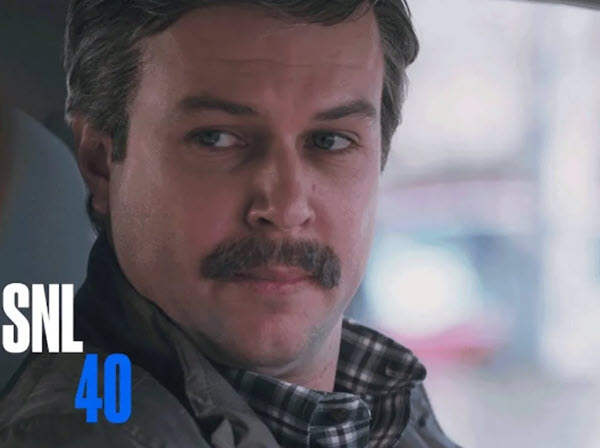 At the end of the commercial, it shows Johnson's character revealed to be joining ISIS, the terrorist organization. The sketch was widely criticized by military organizations, as well as military members and their family members.
Louis CK
Louis C.K. is a famous comedian who started his career writing for comedians in the 1990s. He has written for the likes of Dana Carvey, Conan O'Brien, Christ Rock, and David Letterman. In 2015, he was accused of sexual misconduct by several women and suffered serious repercussions as a result.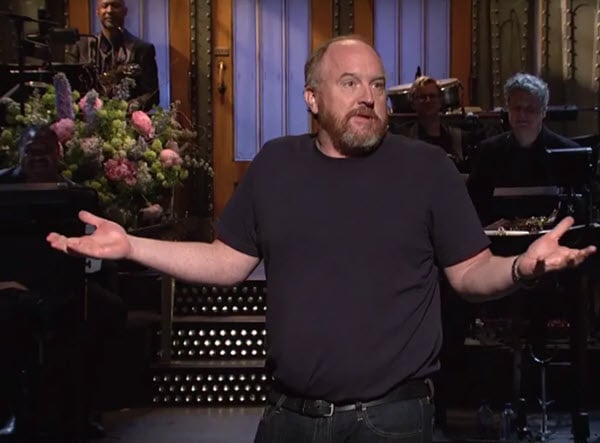 In an SNL monologue that didn't age well, Louis made uncomfortable comments about child molestation victims. No one appreciated it at the time, and as his own misconduct came to light, it became even worse for him.
Sam Kinison
Sam Kinison was an American actor and stand-up comedian who also happened to be a former preacher in the Pentecostal church. He got his start in comedy performing for free, but he later became friends with the likes of Jim Carrey and Robin Williams.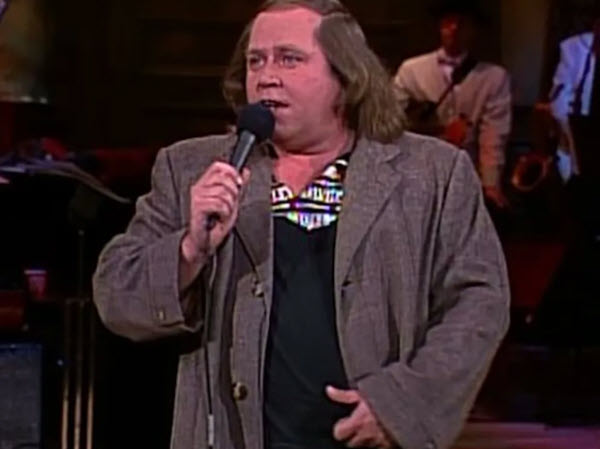 Most of his humor was directed toward dating and women, and he was a favorite with late-night hosts such as David Letterman and Johnny Carson. When he performed on SNL in 1986, he used jokes that weren't approved by NBC, so he wasn't welcomed back.
Cypress Hill
Cypress Hill is a hip-hop group out of California and they were banned from SNL in 1993. In the performance, group member DJ Muggs smoked a joint of marijuana on the SNL stage. Another group member, Sen Dog, says that he likes that the group is banned from the SNL stage.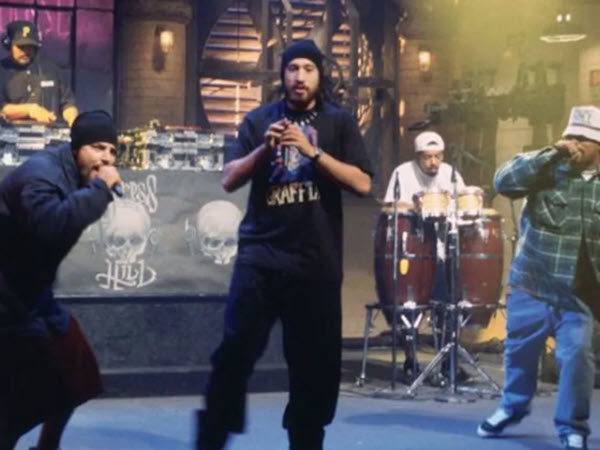 Apparently, the group likes the fact that they're outlaws and they feel that being banned on SNL puts them in the company of other great performers who have been banned from the show.
Charles Grodin
Charles Grodin was a comedian, actor, TV talk show host, and actor. He made a name for himself in hits such as "Heaven Can Wait," "The Heartbreak Kid," and "Catch-22." The actor was a popular guest on late-night TV shows with legends such as David Letterman and Johnny Carson.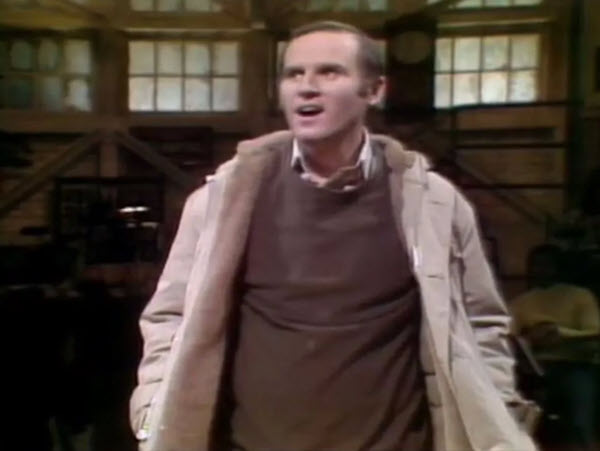 However, he wasn't so popular with SNL staff. Since he missed several of the scheduled rehearsals, he was completely unprepared and messed up his lines and sketches. In fact, he even forgot it was a live show. That was the end for him.
Kenan Thomson Playing Tiger Woods
When famed golfer Tiger Woods started having marital problems in 2009, SNL cast member Kenan Thompson portrayed Woods and pretended that the golfer was being interviewed by CNN. In the interview, Tiger keeps leaving the screen and then returning with more bruises.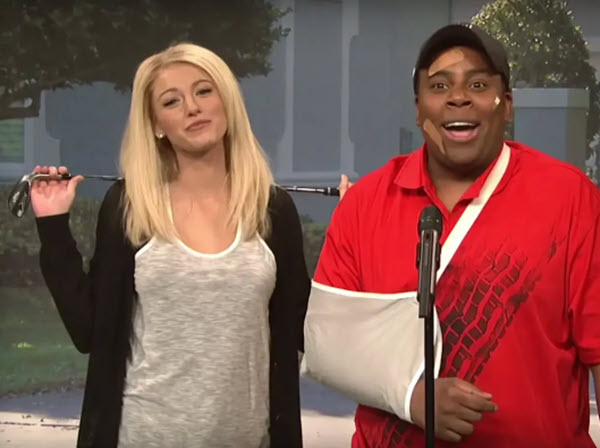 The implication was that his wife, who Woods had repeatedly cheated on, was beating him with a golf club. Apparently, the couple had a fight that received some attention. Domestic violence groups didn't appreciate the sketch and said that it made a mockery of domestic violence.
Shane Gillis
Shane Gillis is a famous American YouTuber, stand-up comedian, podcaster, and radio personality. He appears frequently on Comedy Central and several different podcasts that are based on comedy.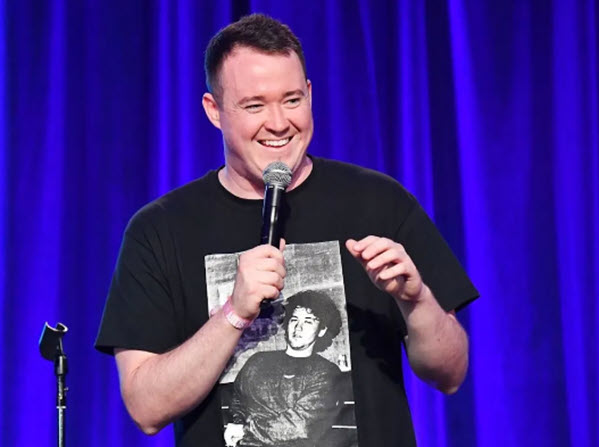 He was hired by Saturday Night Live in 2018, but ended up being fired from the show just four days later because of an unearthed podcast that showed that he has a history of making racial and homophobic jokes. Poor Gillis never even got to appear on the show before getting the ax. It seems he'll have to settle for his podcast career.
System of a Down
System of a Down is a band from Glendale, California. The group is made up of Armenian Americans, and they play heavy metal music. Although they released five successful albums and have won a Grammy, their performance on Saturday Night Live earned them disapproval from network executives.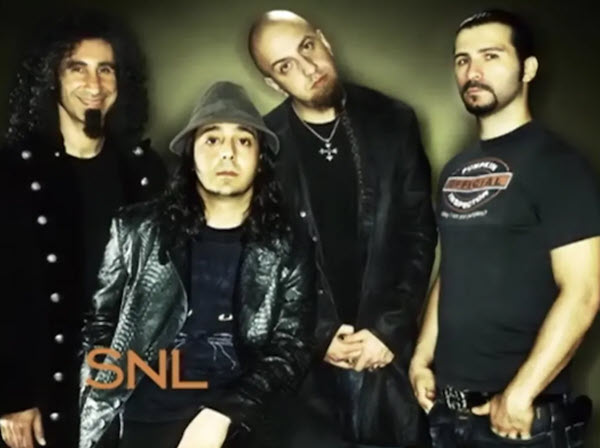 The band performed the song "B.Y.O.B." and their guitarist yelled out an impromptu "F*** Yeah!" The slur ended up airing on the east coast, but the producers were able to edit it out of west coast airings.
Elvis Costello
The English songwriter and singer Elvis Costello has won a lot of awards in his career, and Rolling Stone cites him as one of the top 100 greatest artists who has ever lived. However, none of this made him a winner with Saturday Nigh Live staff.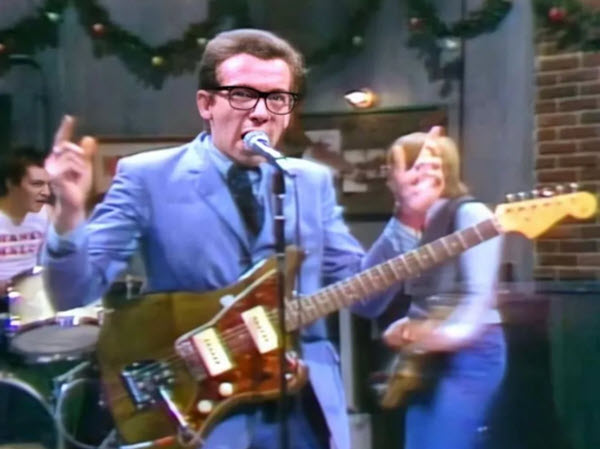 His record company wanted Costello to perform his popular "Less Than Zero" single on the show, but he defied them and performed "Radio Radio" instead. For more than 10 years, Costello wasn't allowed back on the show, but he has since been welcomed back.