The Familiar Faces of TV Commercials and Their Salaries
Isaiah Mustafa as The Old Spice Guy
Real Name: Isaiah Mustafa
Salary Deal: Five Million Dollars
Isaiah Mustafa, better known as "The Man You Could Smell Like, "is an American actor, and former football player. He starred as the main actor for a series of television commercials for Old Spice.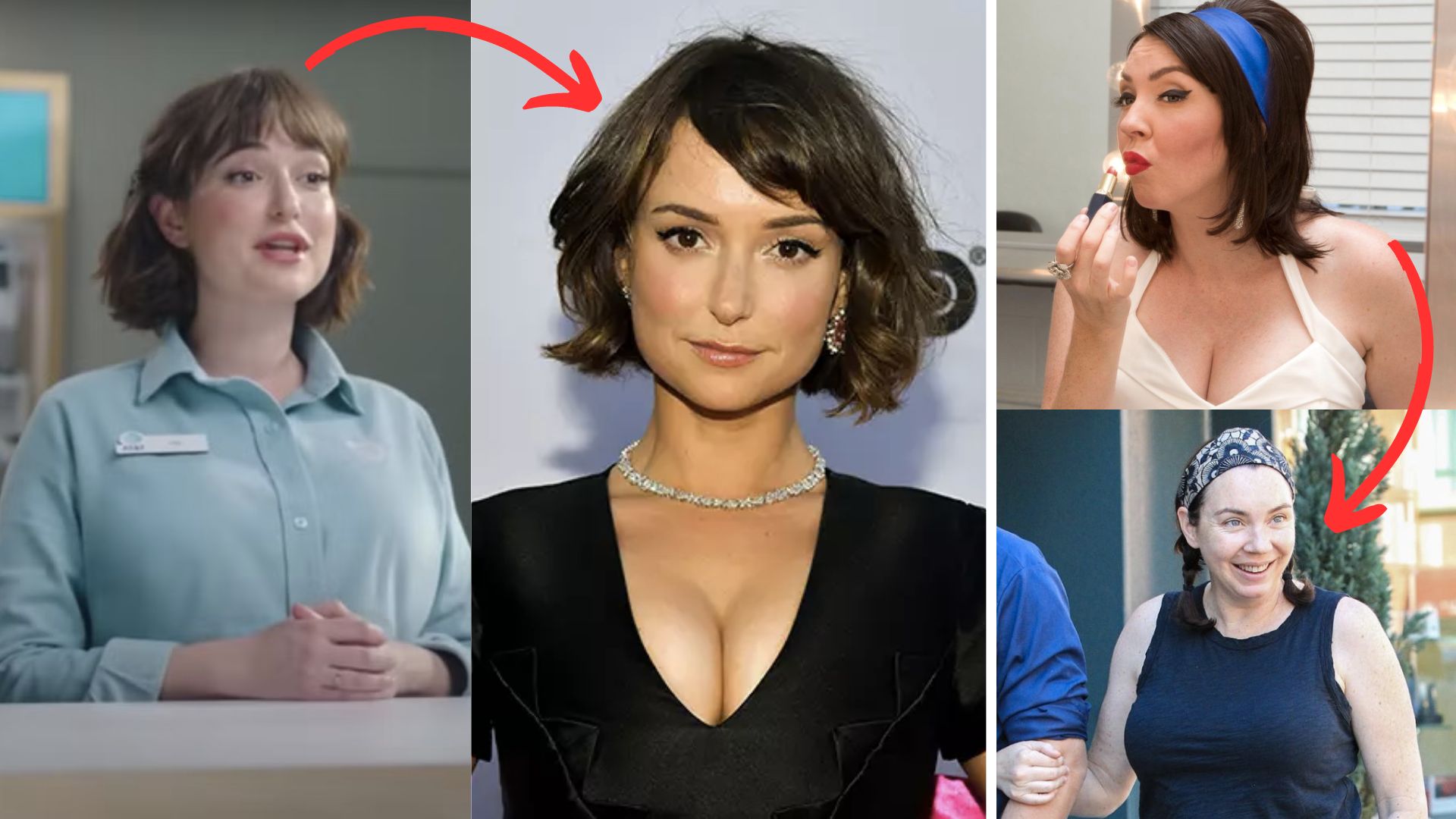 Isaiah has had small roles on television series including Days of Our Lives and Ugly Betty. Isaiah also played a part in the film Horrible Bosses alongside Jamie Foxx, Kevin Spacy, Collin Farrell, and Jason Sudeikis. For his role as the Old Spice Guy, he signed a deal worth five million dollars.
Charles Stone, Creator of The "Whassup? Guy
Real Name: Charles Stone
Salary Deal: Eight Million Dollars
Charles Stone is an American film director best known for creating the "Whassup?" Budweiser campaign back in 1999. He directed Drumline, a movie that features Nick Cannon, Mr. 3000 that features Bernie Mac and Paid in Full that features Wood Harris. He's also produced numerous tv shows, including Black-ish, Greenleaf, and Bigger.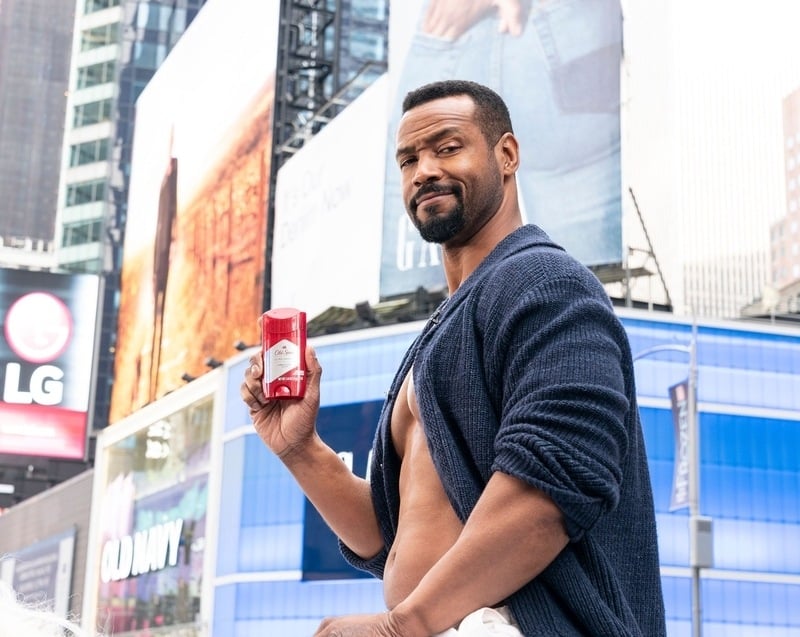 Stone has made music videos for various artists, including A Tribe Called Quest, Collin James, and Living Colour. Stone graduated from Central High School, Philadelphia, in 1984. For the Budweiser campaign, Stone took home eight million dollars.
Jesse Heiman, The GoDaddy Guy
Real Name: Jesse Heiman
Salary Deal: $900,000
Jesse Heiman is an American comedian and actor best known for kissing Bar Refaeli on the Super Bowl XLVII commercial for GoDaddy. Jesse went on to star in movies including American Pie 2, The Social Network, and multiple TV series including Heroes, Criminal Minds, and The Big Bang Theory.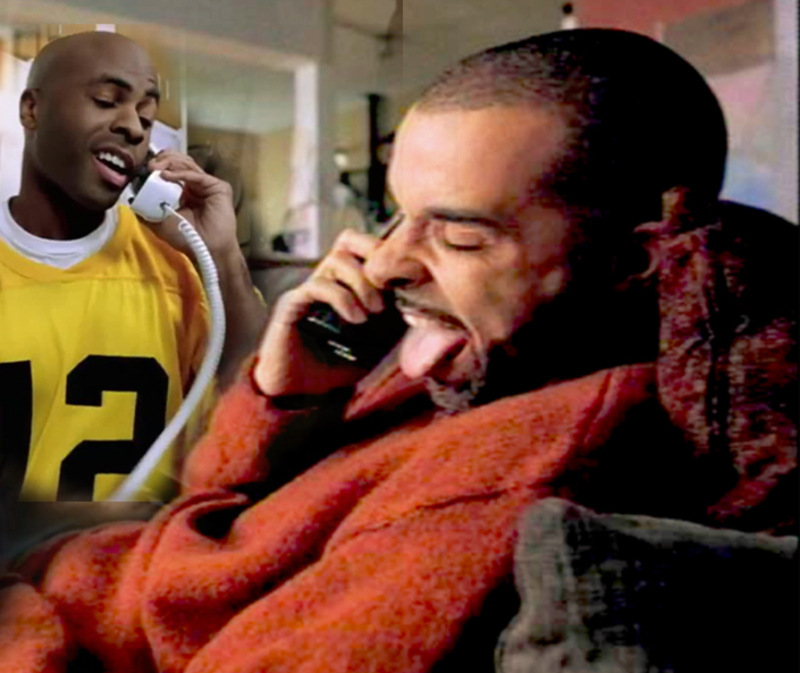 Most of Jesse's roles are young adults and teenagers, even though Jesse is way older. For the GoDaddy Super Bowl XLVII commercial, Jesse Heiman made nine hundred thousand dollars.
Jonathon Goldsmith, "The Most Interesting Man in the World"
Real Name: Jonathon Goldsmith
Salary Deal: One Million Dollars
With over three hundred television appearances, Jonathon Goldsmith is an accomplished American actor. He has appeared in multiple western films, including The Shootist alongside John Wayne. He appeared in various TV series, including Dallas and Knight Rider.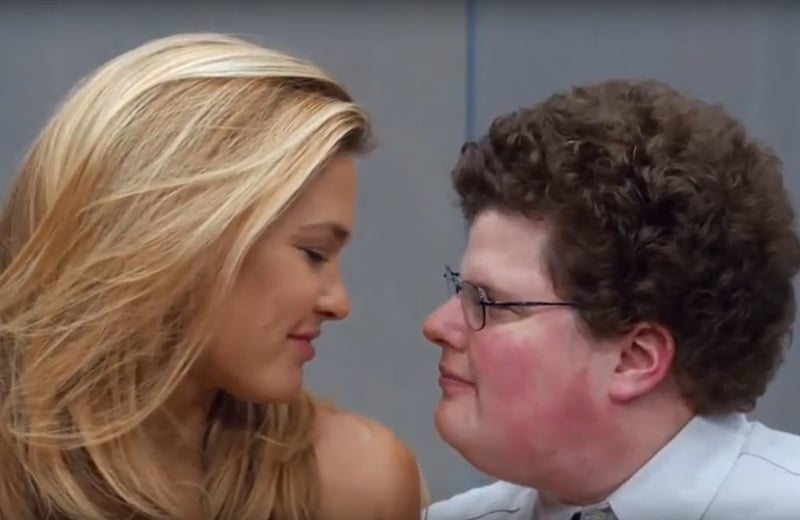 Jonathon Goldsmith portrayed Dos Equis Beer's The Most Interesting Man in the world between 2006 and 2018, where he made a million dollars.
Terry Crews, The Old Spice Guy 2
Real Name: Terry Crews
Salary Deal: Six Million Dollars
Terry Crews is an American actor, artist, tv host, comedian, and bodybuilder. He played pro football for a while before venturing into acting. Terry is best known for his role as Julius Rock on the sitcom; Everybody Hates Chris. He's acted in numerous tv shows and movies, including White Chicks, The Expendables Series, Idiocracy, and Brooklyn Nine-Nine.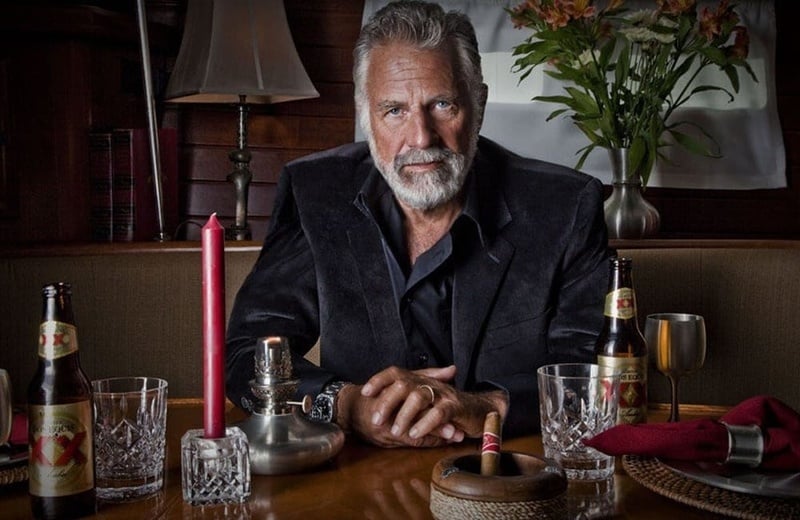 Terry hosts many TV shows, including Who wants to be a Millionaire and America's Got Talent. Terry made about six million dollars in salaries for the Old Spice Commercials.
Carly Foulkes, The T-Mobile Girl
Real Name: Carly Foulkes
Salary Deal: One Million Dollars
Carly Foulkes is a Canadian model and actress who rose to prominence after appearing in T-Mobile's TV advertisements.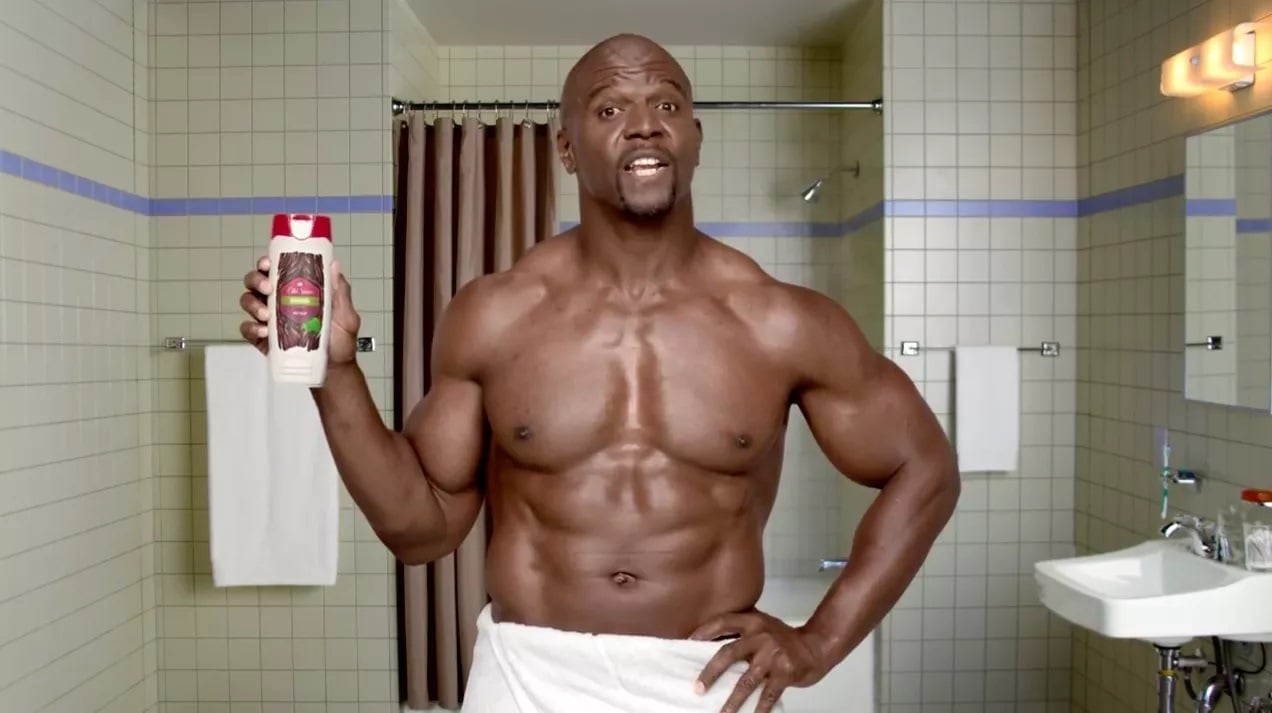 Carly started modeling at the age of 13 and eventually moved to New York, where her modeling career flourished. From 2010 to 2013, Carly worked as the T-Mobile spokeswoman and made regular appearances for them.
Read Maclean, 47 Partnership for a Drug-Free America's Bad Dad
Real Name: Reid Maclean
Salary Deal: Ten Thousand Dollars
Reid Maclean played the bad dad in one of the anti-drug commercials in the nineties. His other notable accolades include playing Private Jim Merrill in Gettysburg and The Winter of The Beard.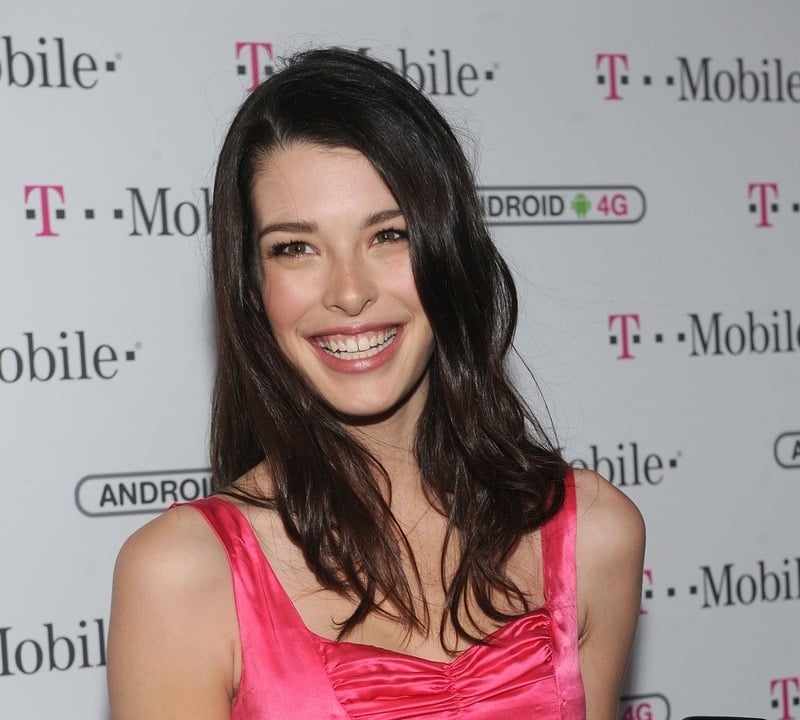 He is also an accomplished singer, having released an album titled Bright Fading Star. For his work in the Drug-Free America campaign, he made ten thousand dollars.
"Air Jordan" and "Hare Jordan"
Real Name: Michael Jordan and Bugs Bunny
Salary Deal: One Million Dollars
When arguably the best basketball player in the world, Michael Jordan, released his Nike Air Jordan 7s sneakers back in 1992, he needed a little help from bugs bunny. This collaboration happened way before Space Jam became a cult classic.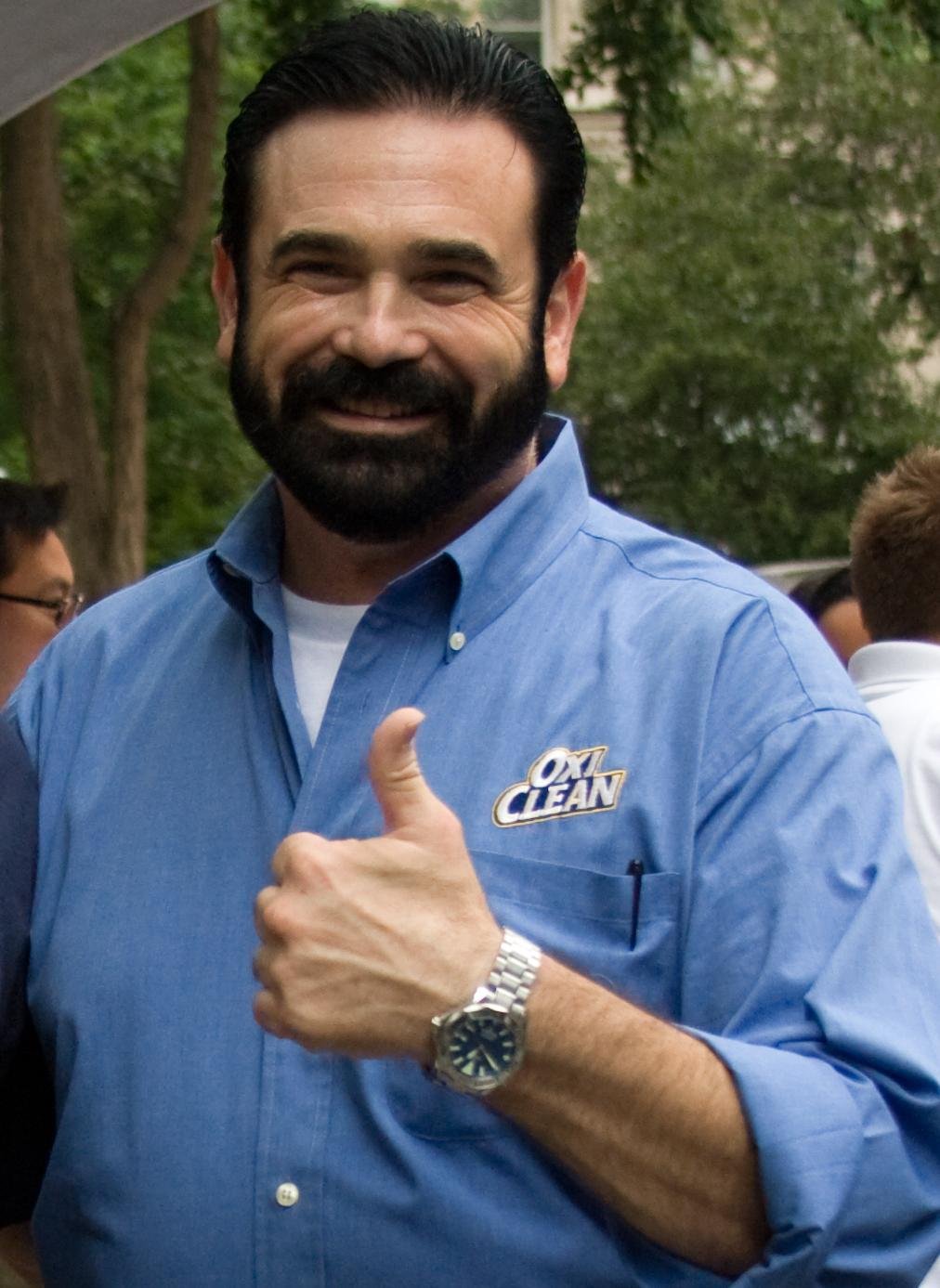 At the time, Michael was working on his first three-peat with the Chicago Bulls. Michael made one million dollars from the commercial but would make a lot more money from his collaborations with Nike on their Air Jordan line.
The Red Robin Lady
Real Name: Melanie Paxson
Salary Deal: $50,250
Melanie Paxson is an American actress best known for playing Jaclyn in Cupid. In the early 2000s, she appeared in TV Commercials for Gladware before landing the tv commercial spokeswoman Job at Red Robin. She has also starred in films including Ready to Rumble, Saving Mr. Banks, and The Outfield.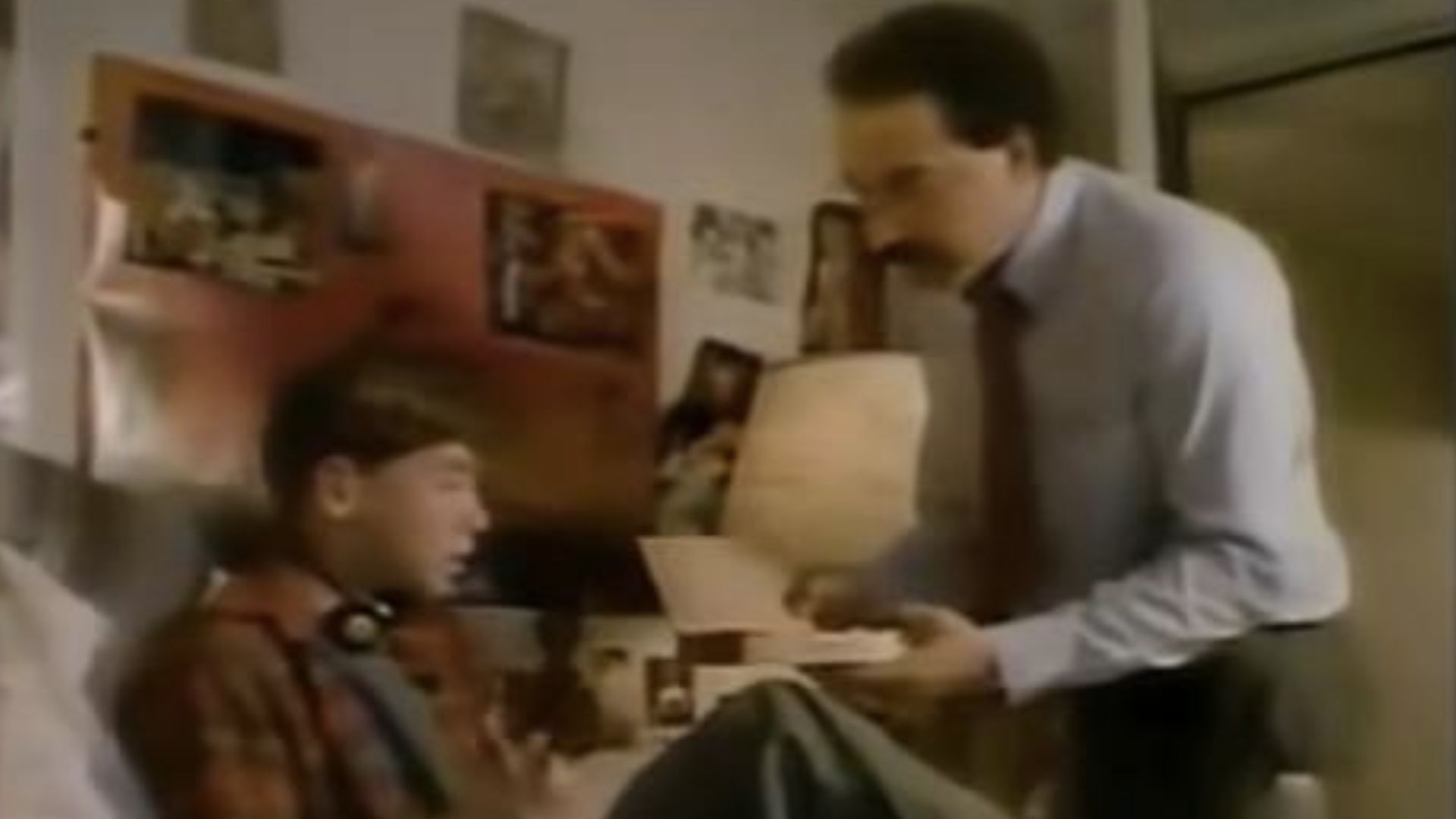 Melanie has starred in numerous TV shows and sitcoms, including The Exes, Joey, and Medium. Currently, she has a recurring role as Sara Brennan in the NBC series Happy Family. Melanie Paxson made a little over fifty thousand dollars in her deal with Red Robin Burgers.
Hot Construction Worker Drinking Diet Coke
Real Name: John Vanous
Salary Deal: One Million Dollars
John Vanous became famous after appearing shirtless in a diet coke commercial. He is an actor and model with roles in tv series including Pacific Palisades and 18 Wheels of Justice.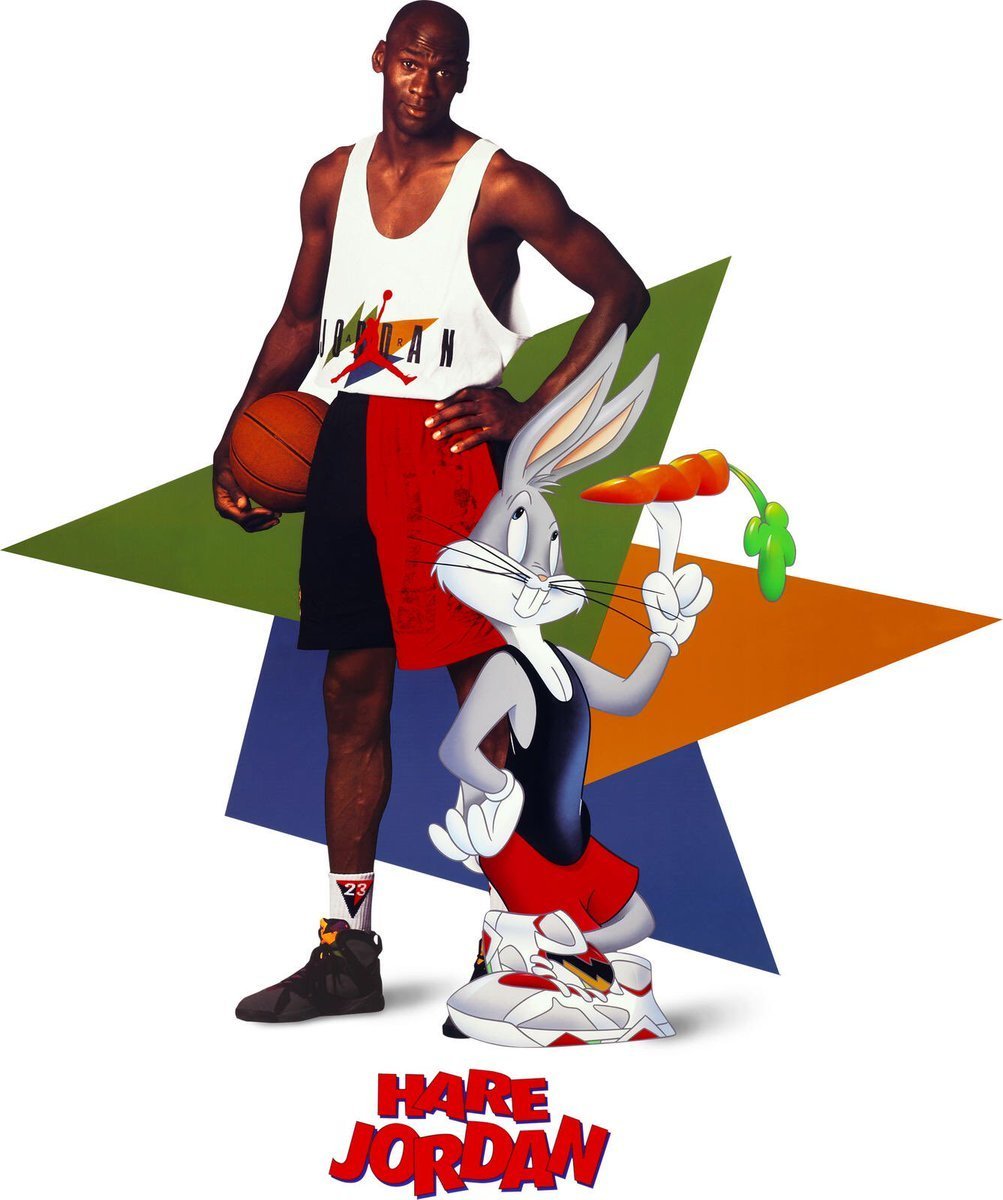 John served in the military before becoming a model. Now at 59, he has worked with coke for many other advertisements. He played a construction worker who takes a diet coke shirtless, distracting ladies in the office block nearby. The commercial was a play on the overdone hot girl campaigns of the day. For his role in the coke commercial, John Vanous made a million dollars.
The Target Lady
Real Name: Maria Bamford
Salary Deal: $300,000
Maria Bamford is an American standup comedian and actress. She rose to prominence by doing voice-over work for various cartoons and advertisements.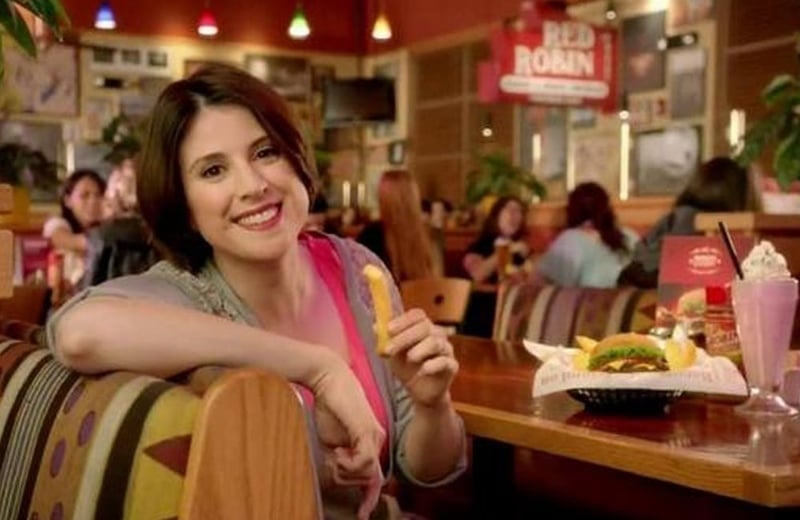 Her first album was Unwanted Thoughts Syndrome, released via Comedy Central Records. She worked with Target during the 2009-2010 Shopping seasons to depict an ambitious shopper who is determined to be first in line. From these commercials, Maria Made three hundred thousand dollars. Maria animated voices for American Dad! BoJack Horseman, CatDog, among others.
The Noxema Girl with Joe Namath
Real Name: Farrah Fawcett
Salary Deal: Ten Thousand Dollars
Farrah Fawcett was an award-winning American artist, actress, and fashion model. She worked on numerous award-winning shows in her lifetime including, Charlies Angels, Harry O, and the Six Million Dollar Man. She also did multiple films, including Cannonball Run, Burning Bed, and Small Sacrifices.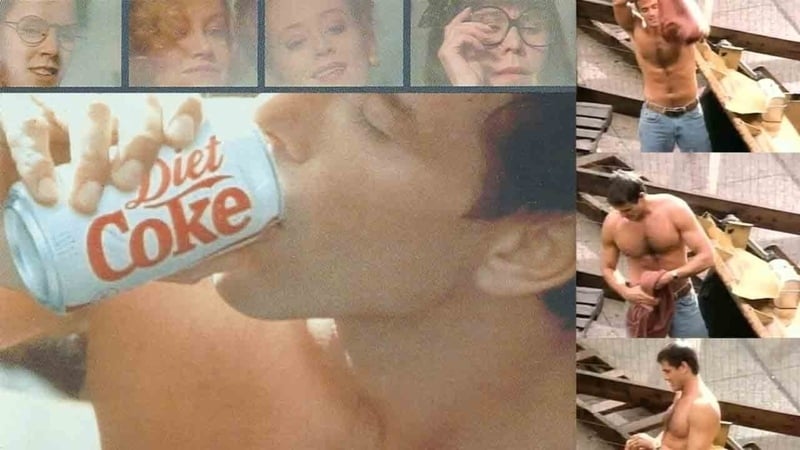 With Joe Namath, she appeared as the girl for Noxema Shaving Cream in the seventies. Her blue eyes and lovely hair made her one of the most idolized women in the world.
FedEx's Fast-Talker
Real Name: John Moschitta
Salary Deal: Three Million Dollars
John Moschitta is a fast talker, literally. John was the Guinness world record  holder for the world's fastest talker in the 1980s, but that record has been broken twice. John is an actor, director, singer, and spokesperson and is sometimes referred to as Motormouth because of his fast-talking.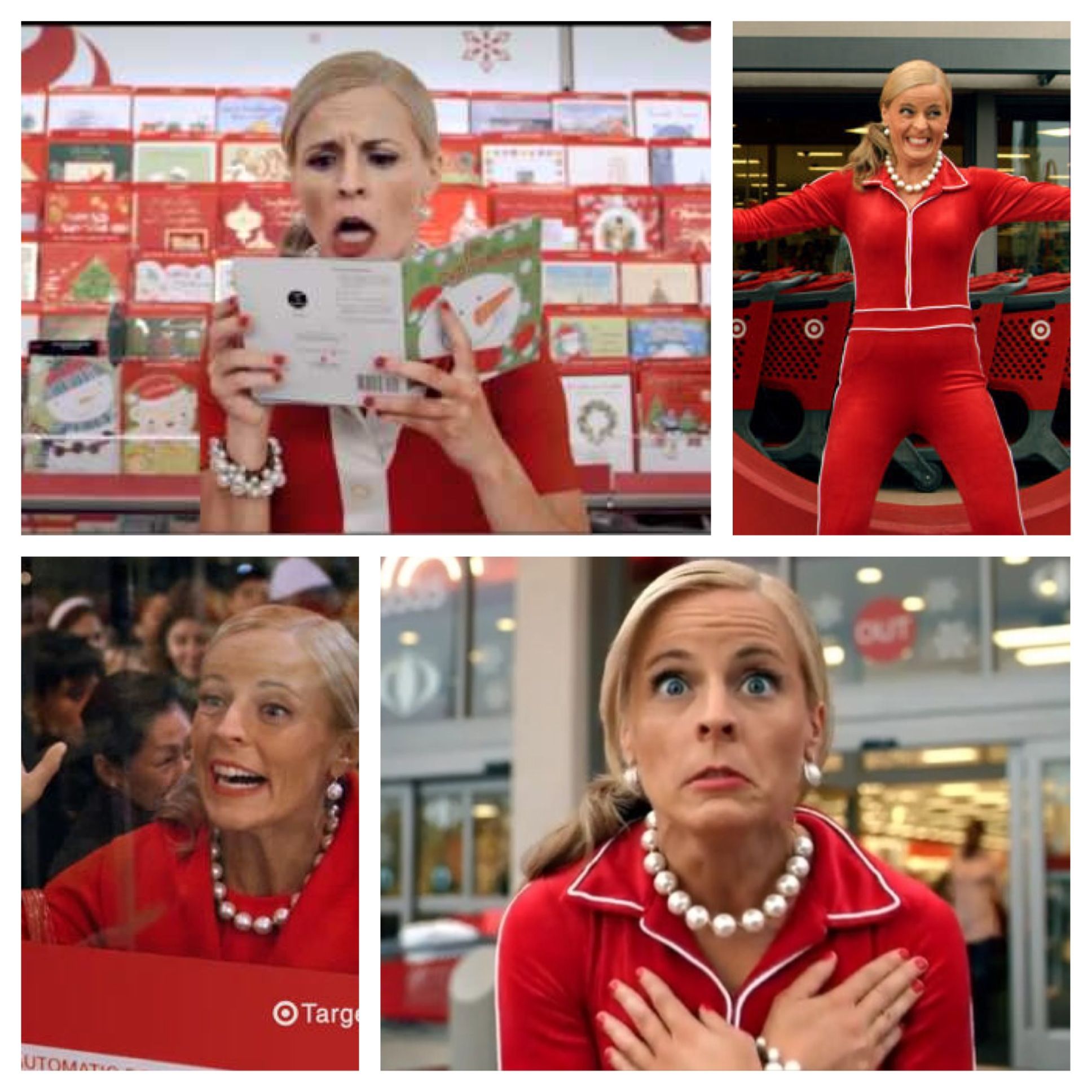 Before working with FedEx, John Moschitta was the fast talker on the over one hundred Micro Machines commercials. He voiced Blurr in the TV animations series Transformers and Transformers: Animated. He has directed two films that went straight-to-video. With FedEx, Moschitta made three million dollars.
The Wendy's Girl
Real Name: Morgan Smith-Goodwin
Salary Deal: Three Million Dollars
From 2012 to 2016, Morgan Smith-Goodwin played Red, Wendy's Girl on their Now that's better campaigns. She gained national attention for playing Red, and for the role, she dyed her hair orange-red as she is a natural dark blonde.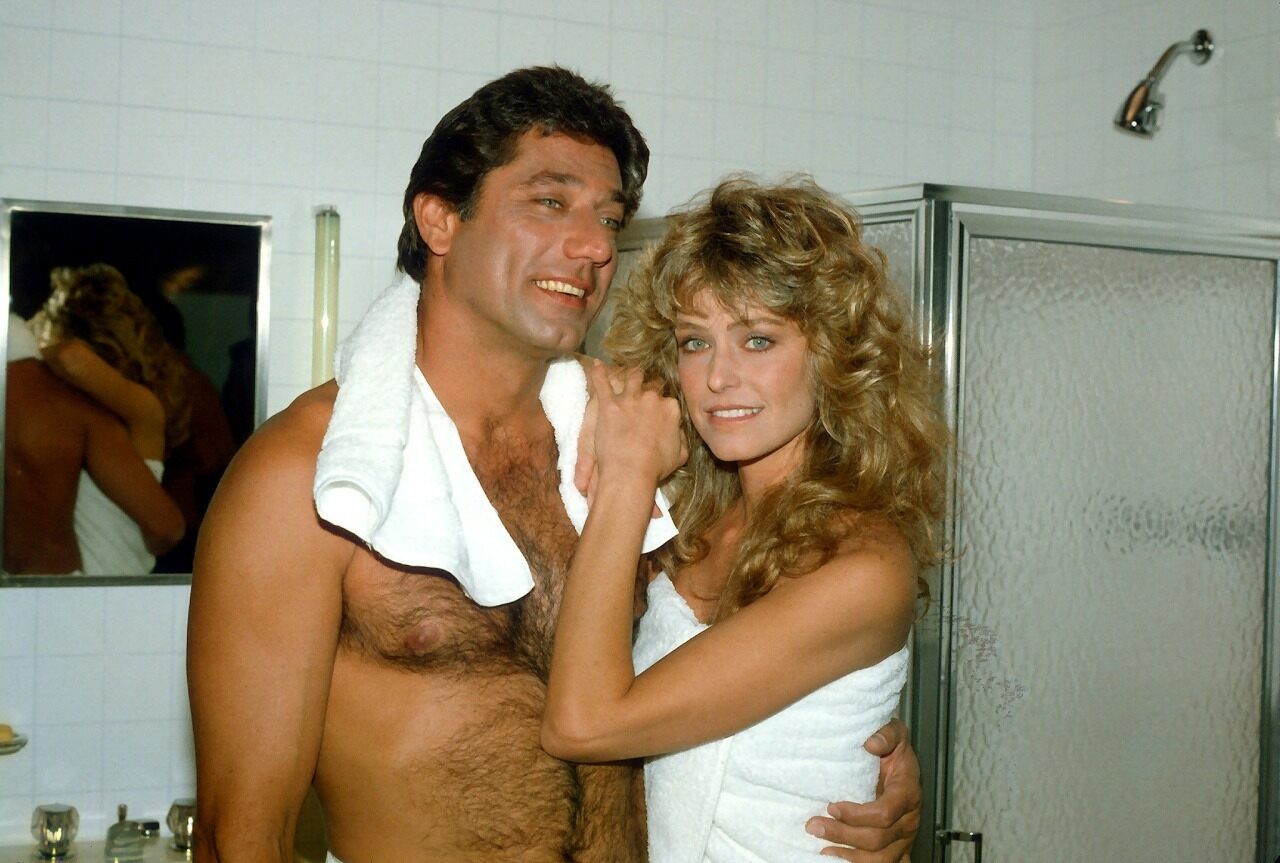 For the role of Red, The Wendy's Girl, Morgan Smith-Goodwin made three million dollars. She has acted in various stage plays in her native Alabama and New York, including Freckleface Strawberry and Sweet Charity.
Milana Vayntrub, The AT&T Woman
Real Name: Milana Vayntrub
Salary Deal: Five Hundred Thousand Dollars
Milana Vayntrub is an American actress and activist known for portraying Lily Adams, the AT&T Saleslady. Milana has had minor roles in TV and film including, Life Happens and Silicon Valley.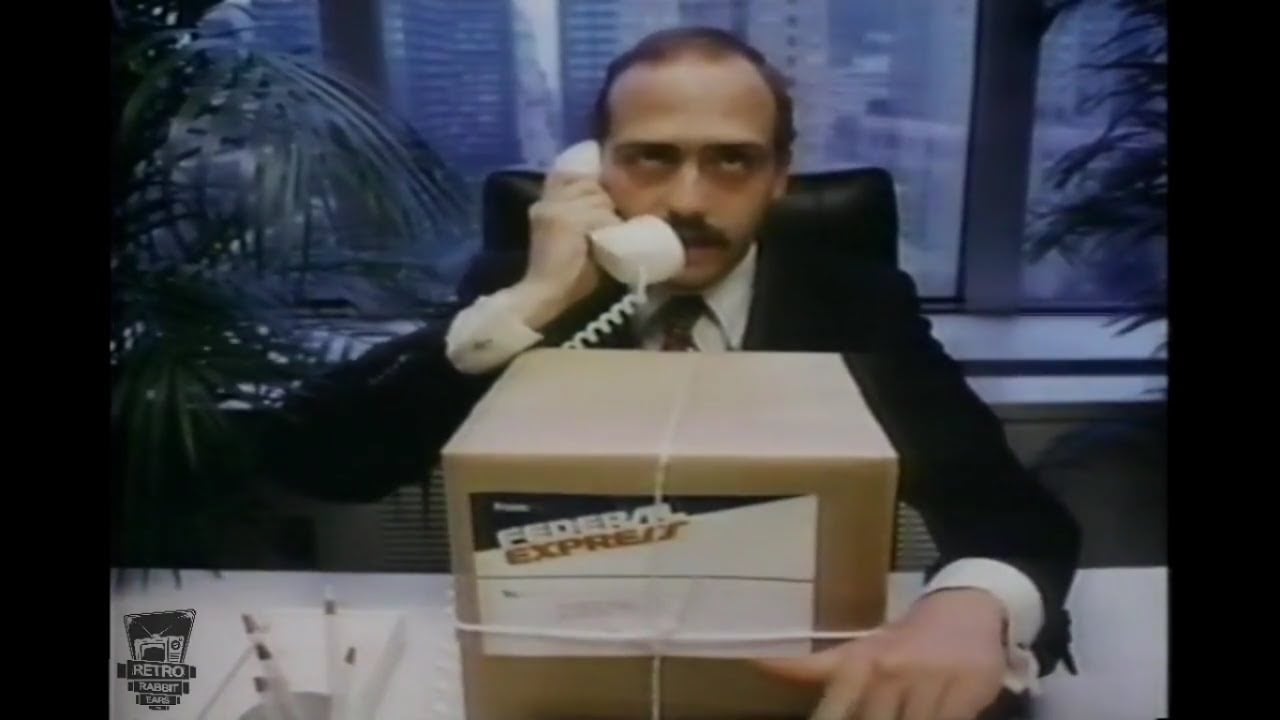 Vayntrub started acting at the early age of five to help her struggling family, who three years earlier had emigrated to West Hollywood from Uzbekistan to escape anti-Semitism. For the AT&T commercials, Milana Vayntrub made five hundred thousand dollars.
The "It's Not That Complicated" Guy
Real Name: Beck Bennett
Salary Deal: $250,000
Beck Benner is a regular cast member at Saturday Night Live. He rose to prominence by his commercials for AT&T with the tagline. It's not complicated. In the advertisements, he interviewed children who gave hilarious responses to his questions.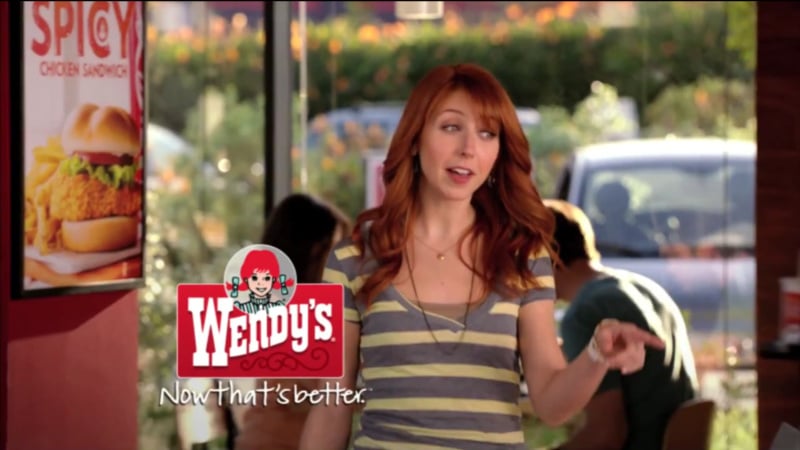 Beck started acting at the children's theatre in his hometown of Winnetka, Illinois. He has appeared on Arrested Development and voices a character on the 2017 reboot of DuckTales. For the "It's Not That Complicated" commercial series with AT&T, He made two hundred and fifty thousand dollars.
The Dell Computer Dude
Real Name: Ben Curtis
Salary Deal: Fifty Thousand Dollars
Ben Curtis became famous because of his portrayal of the Dell Dude in a series of successful commercial campaigns for Dell Computers made in the late nineties. Before this, he was doing magic and had won magic competitions on the national stage.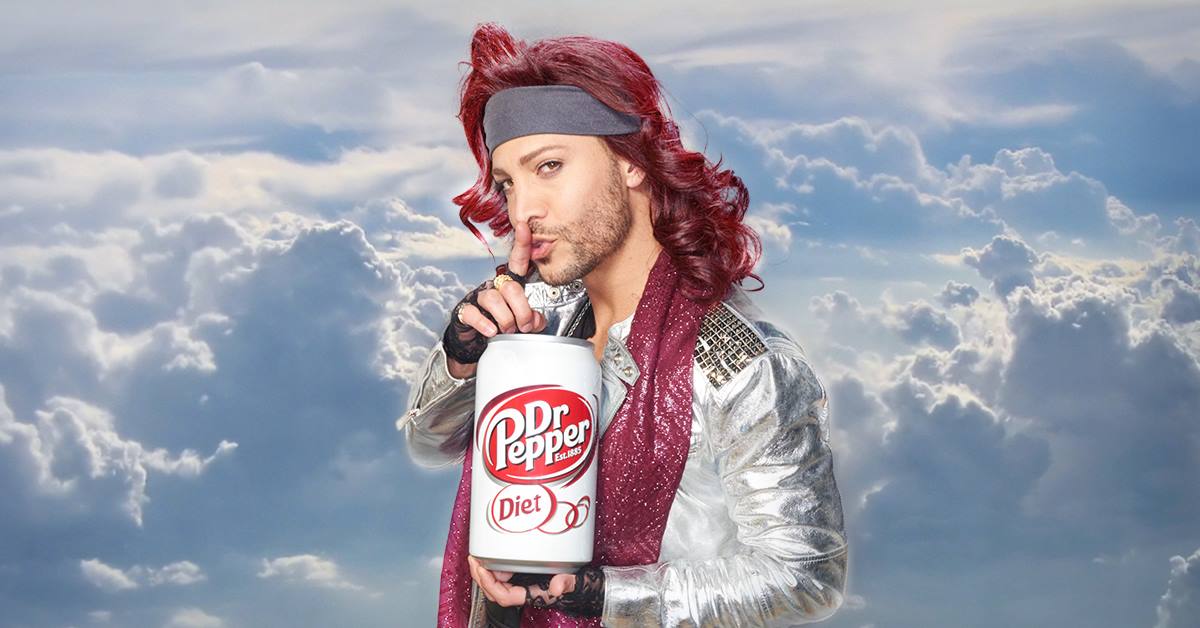 His contract with Dell ended after he was arrested for attempting to buy drugs. Dell has a strict no drugs policy for all its employees. He played in stage plays in New York after the contract with Dell ended and starred in Racoon, a short film alongside Jonathan Togo. He also produces Ben Curtis Made fifty thousand dollars for work on the commercials with Dell.
Captain Morgan's Chief Party Officer
Real Name: Adam Devine
Salary Deal: Three Million Dollars
Adam Devine took on the role of chief party officer, a play on the Chief Petty Officer's naval rank. In the Captain Morgan commercials, he surprises party goers by showing up to their parties, bringing years of (responsible) party experience.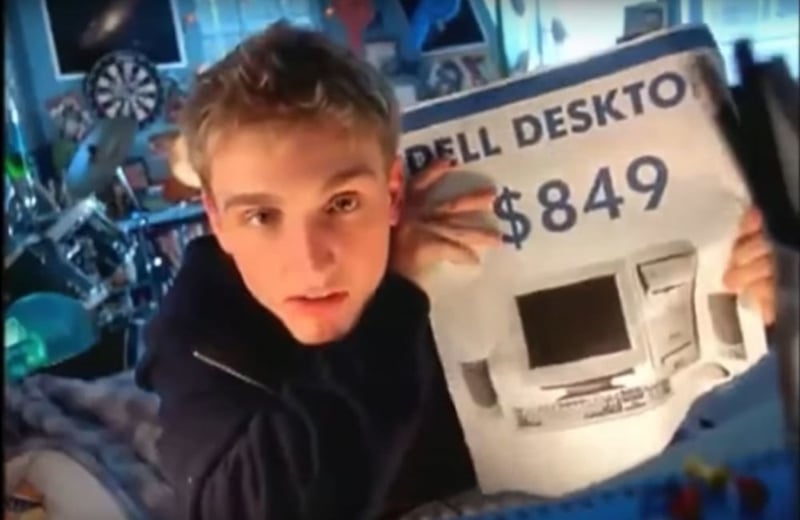 Adam has worked on numerous films, including Pitch Perfect, Pitch Perfect 2, and The Intern. He has multiple recurring roles on TV sitcoms, including Modern Family and Workaholics. For the role of a chief party officer, Adam signed a deal for three million dollars.
The Gas Station Pepsi Girl
Real Name: Cindy Crawford
Salary Deal: Five Million Dollars
Cindy Crawford is arguably the world's most recognizable supermodel. From this Pepsi campaign alone, she made an equivalent of one hundred and fifty thousand dollars every second of the advertisement. She has dabbled in acting and has a few films to her credit including, Awwal Number, Unzipped, and Fair Game.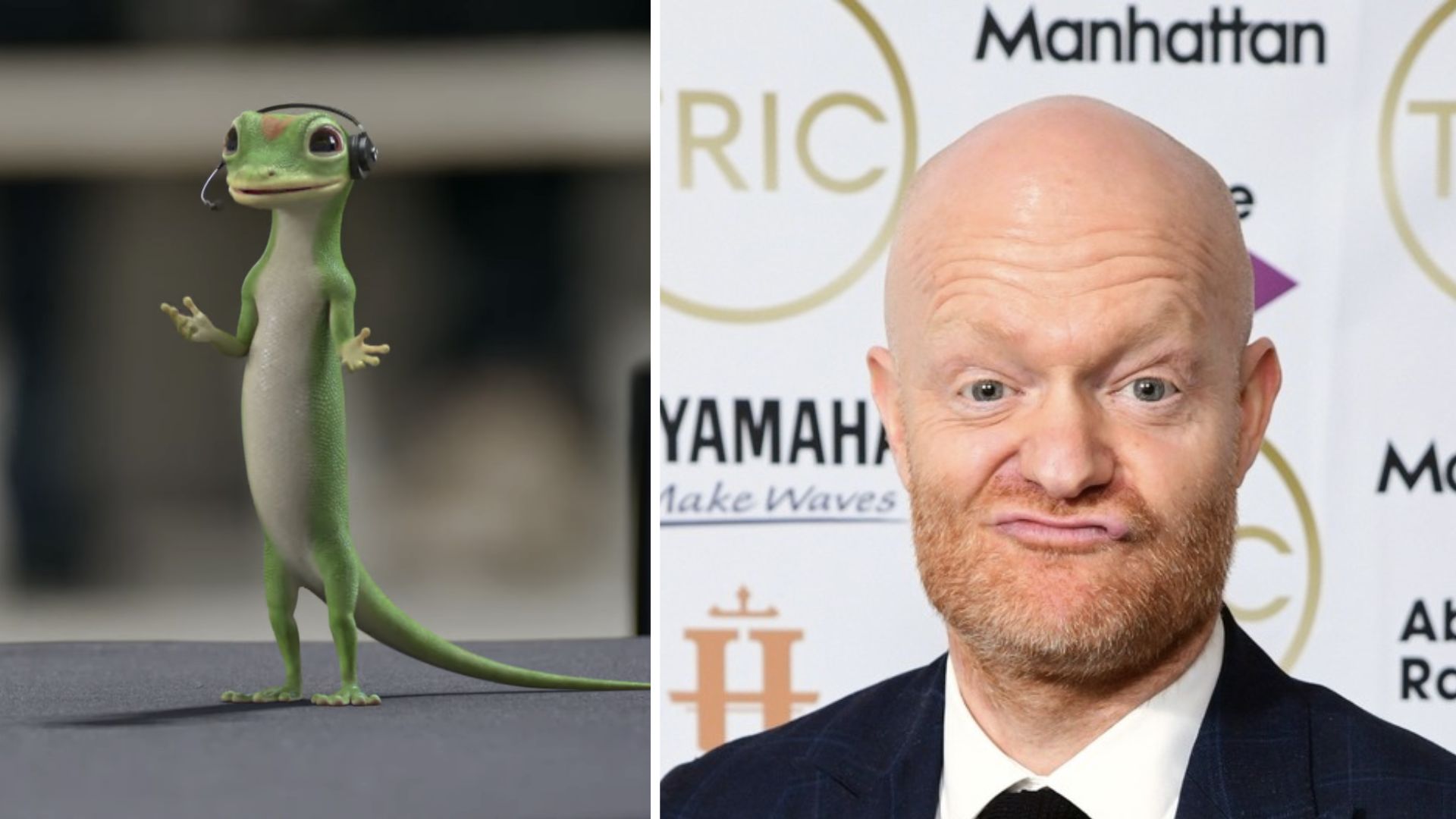 Cindy recreated the advertisement for the 2018 Super Bowl twenty-six years after shooting the original. For this advertisement, Cindy Crawford made five million dollars.
The Beard Guru for James Harden
Real Name: Pete Gardner
Salary Deal: Ten Thousand Dollars
Pete Gardner is an American actor famous for playing Whitefeather in the comedy series Crazy Ex-Girlfriend. He also has a few film credits including, Good Advice, Son of Zorn, and Labor Pains.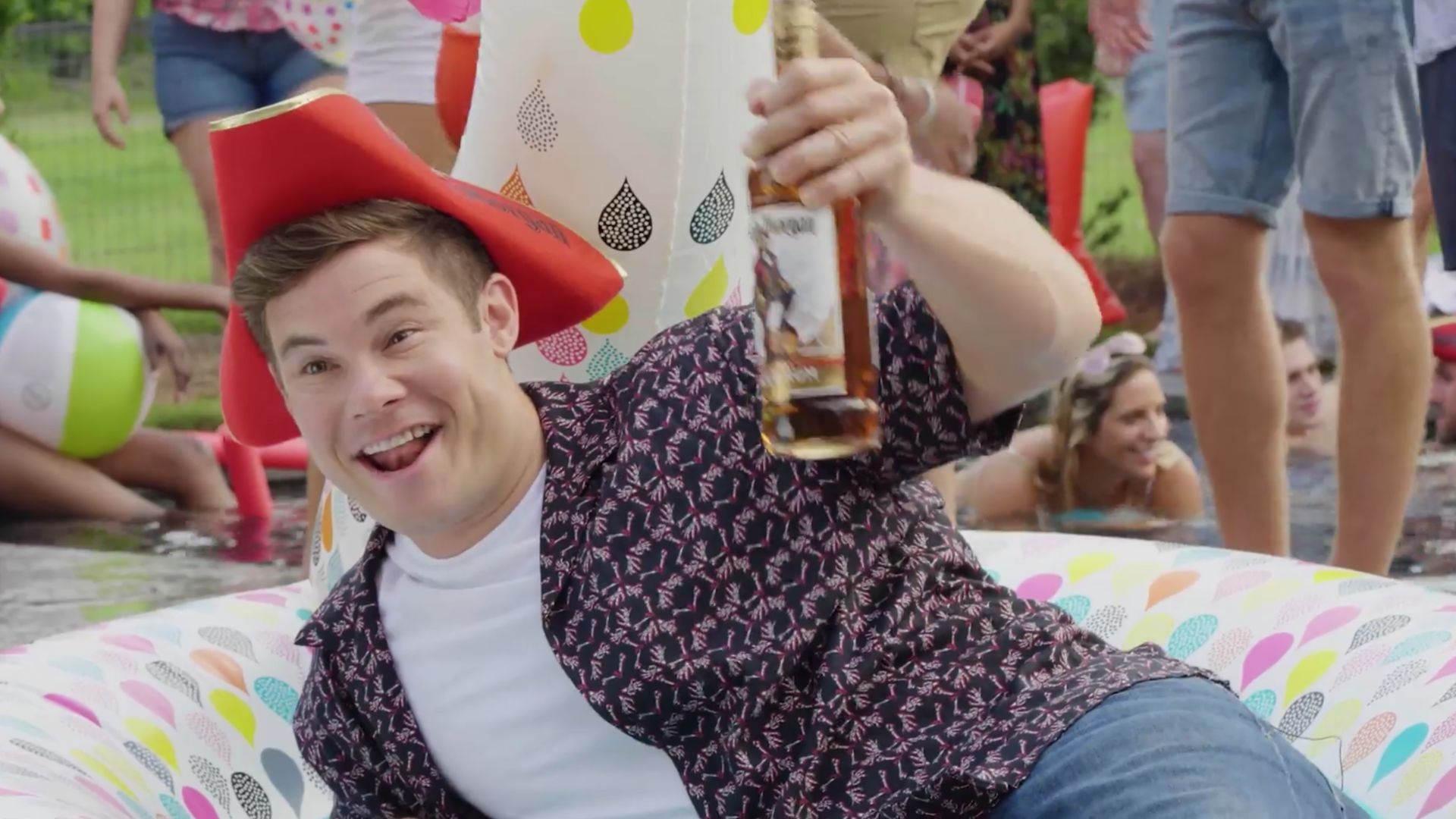 He plays a bearded guru for the NBA 2K15 ad, giving James Harden advice on his beard game. He has done adverts for companies like Juicy Fruit, Castrol, and USPS. Pete earned ten thousand dollars for this advertisement.
The Doritos Kid
Real Name: Tobey Maguire
Salary Deal: Five Thousand Dollars
Before becoming the Friendly Neighborhood masked superhero, we call spiderman, Tobey Maguire was famous for asking people, "who's Bob?" Tobey has numerous films to his credit, including the Spiderman-Trilogy, The Great Gatsby, and Brothers.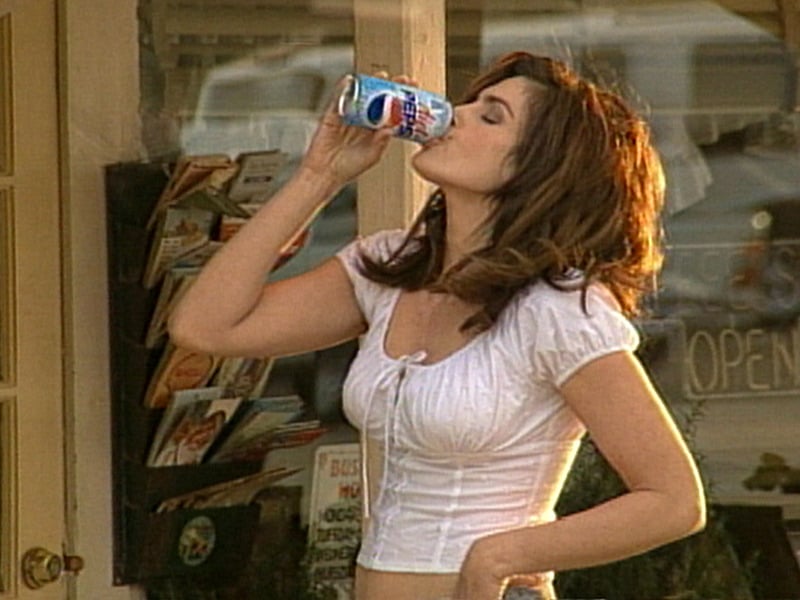 For his performance in the Doritos advert, Tobey made five thousand dollars. Fun fact: Tobey hates Doritos because he had to eat a lot of them during takes.
The Pine-Sol Woman
Real Name: Diane Amos
Salary Deal: $250,000
Diane Amos is an Indianapolis-born actress best known for her roles in films including Sweet November and Copycat. she starred in many TV shows and TV films. Her first role Aside from TV and movies, Diane does standup comedy.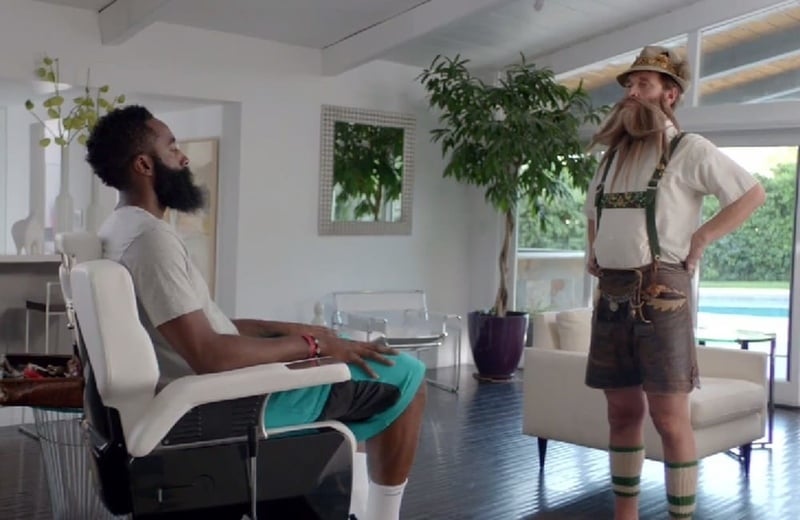 Diane has served as the Pine-Sol commercial spokesperson since 2002, bringing her two hundred and fifty thousand dollars in earnings.
The "Can You Hear Me Now?" Guy
Real Name: Paul Marcelli
Salary Deal: Nine Million Dollars
From 2001 to 2011, Paul Marcelli played the Verizon Guy with the famous phrase "Can You Hear Me Now"? For the role, He made a total of nine million dollars. Verizon was able to capitalize on the tagline and turn it into a vast industry.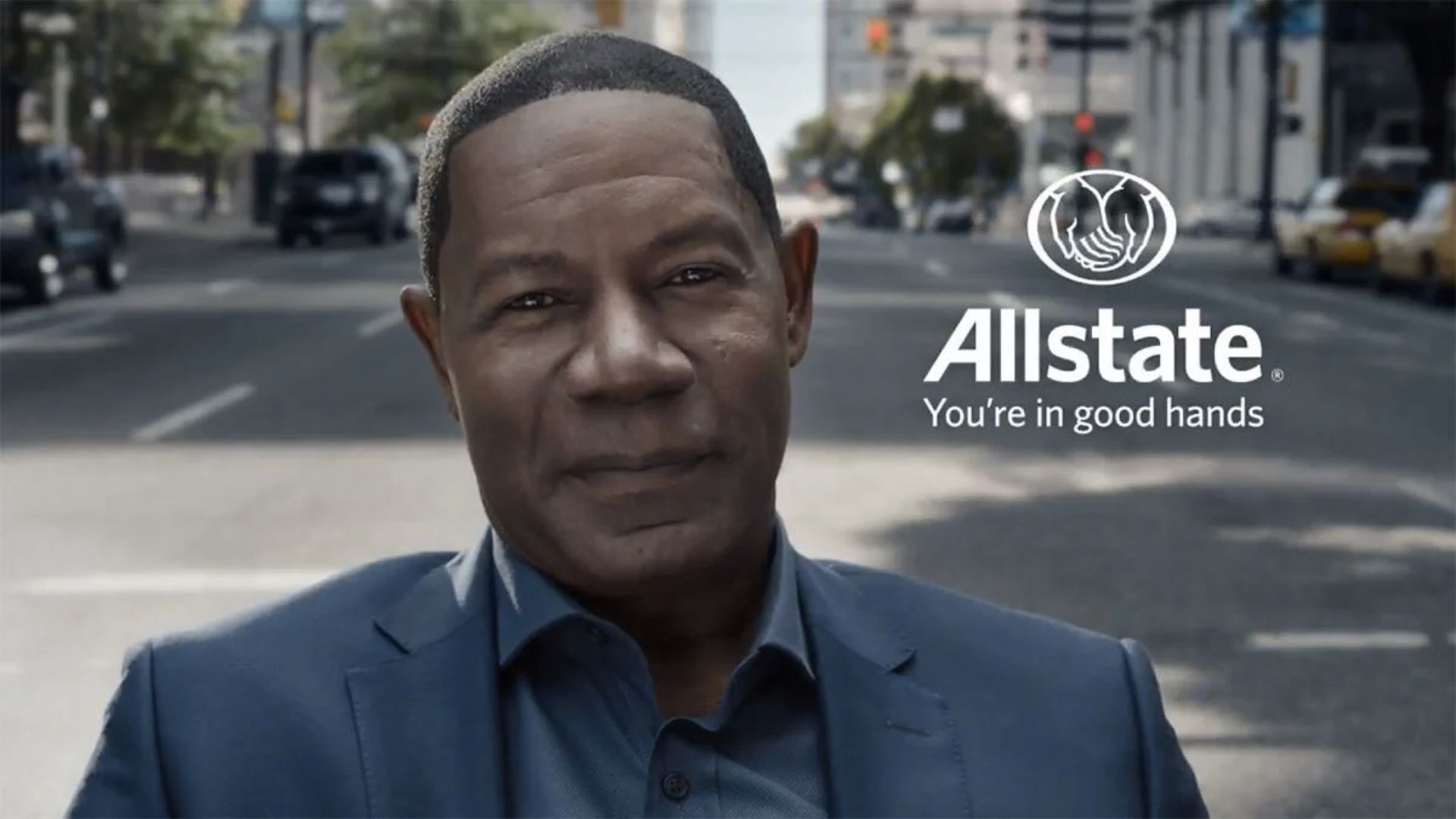 Nowadays, he works for Verizon's Direct competitor, Sprint, using the tagline Can you Hear That?"
The Invincible Guy
Real Name: Vince Offer
Salary Deal: Two Million Dollars
Vince offer is an Israeli-American infomercial pitchman and director. He writes and stars in infomercials for his products, including ShamWow! SlapChop and InVinceable. Vince starred in the 1999 film The Underground Comedy Movie.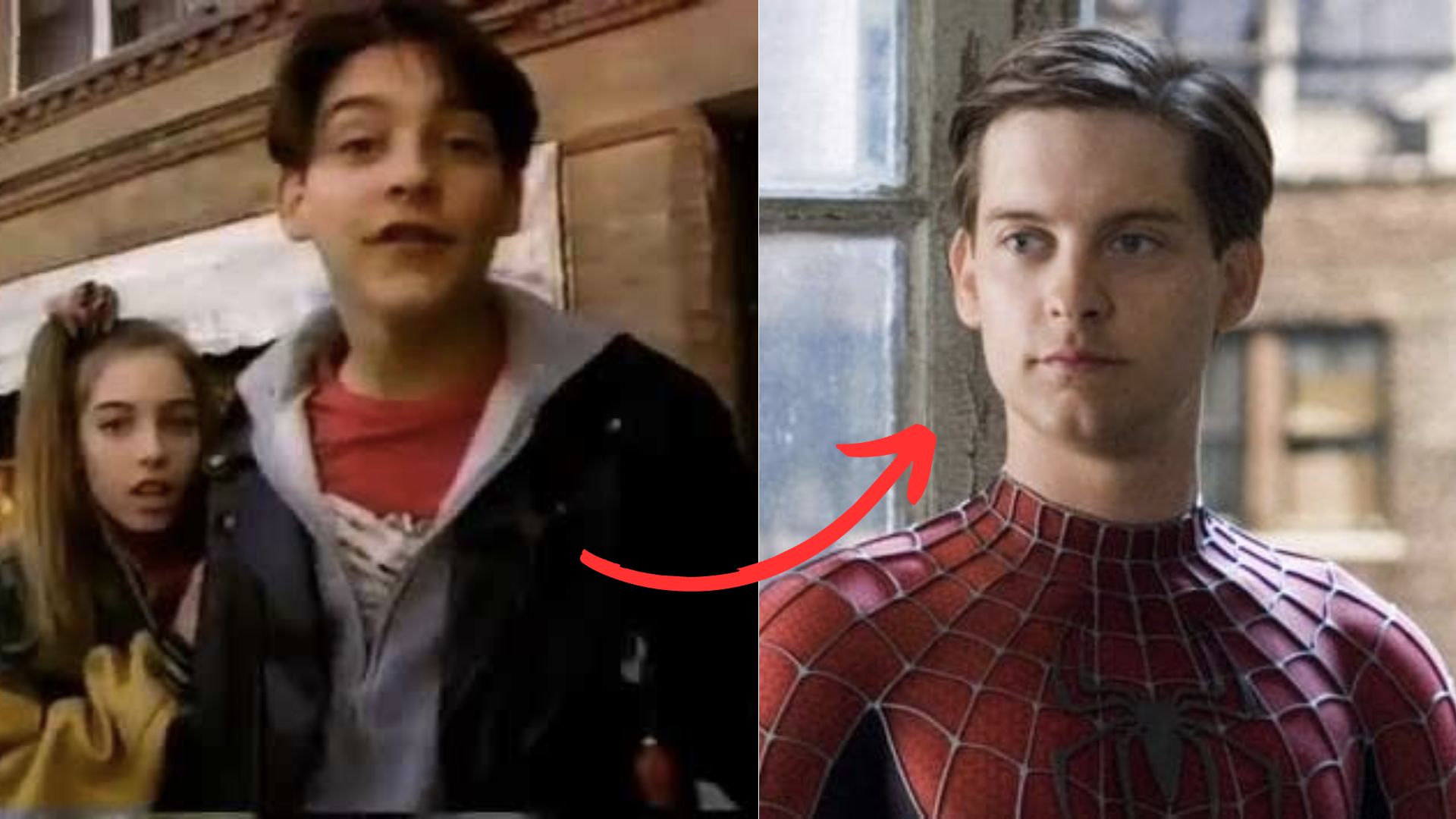 Vince has stared in infomercials for other products he does not own, like Quicky Grass. He has a salary deal of two million dollars but could be much higher as he owns the companies.
The Snapple Lady
Real Name: Wendy Kaufman
Salary Deal: One Hundred Thousand Dollars
Wendy Kaufman was the only employee at Snapple that answered fan mail. The ad agency was impressed by this and created a role-based around her bubbly personality for the Snapple lady. Sales of Snapple soared in part due to Wendy's efforts.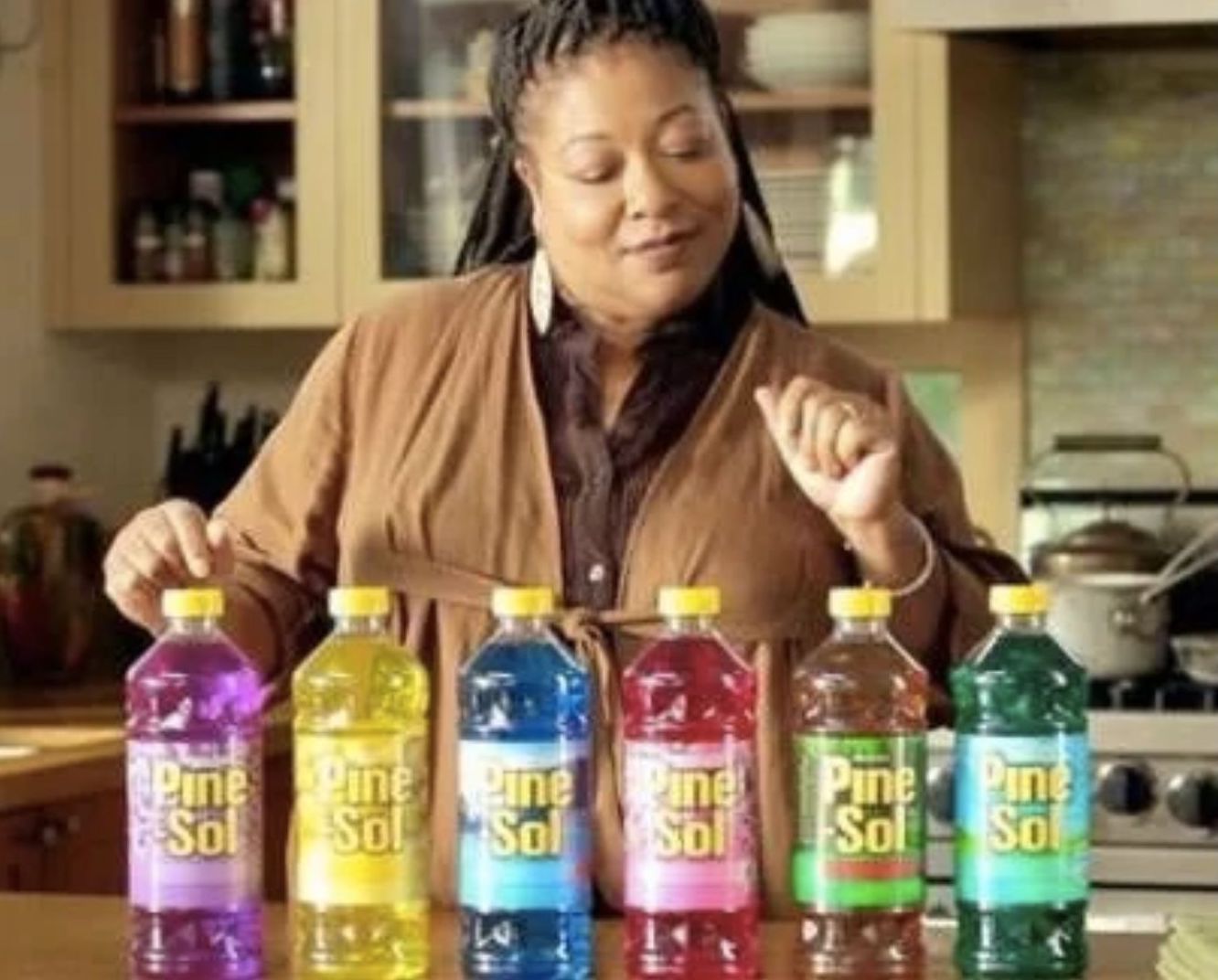 She has also appeared as a contestant on Celebrity Fit Club. She made one hundred thousand dollars a year for her efforts as the Snapple Lady.
Sandra Savealot
Real Name: Alyssa Milano
Salary Deal: One Million Dollars
Alyssa Milano is an American actress famous for playing Phoebe Halliwell in Charmed. She aside from acting, Alyssa also dabbles in production, singing, writing, and activism. She is known for her Charmed, Melrose Place, My Name is Earl, Mistresses, among others.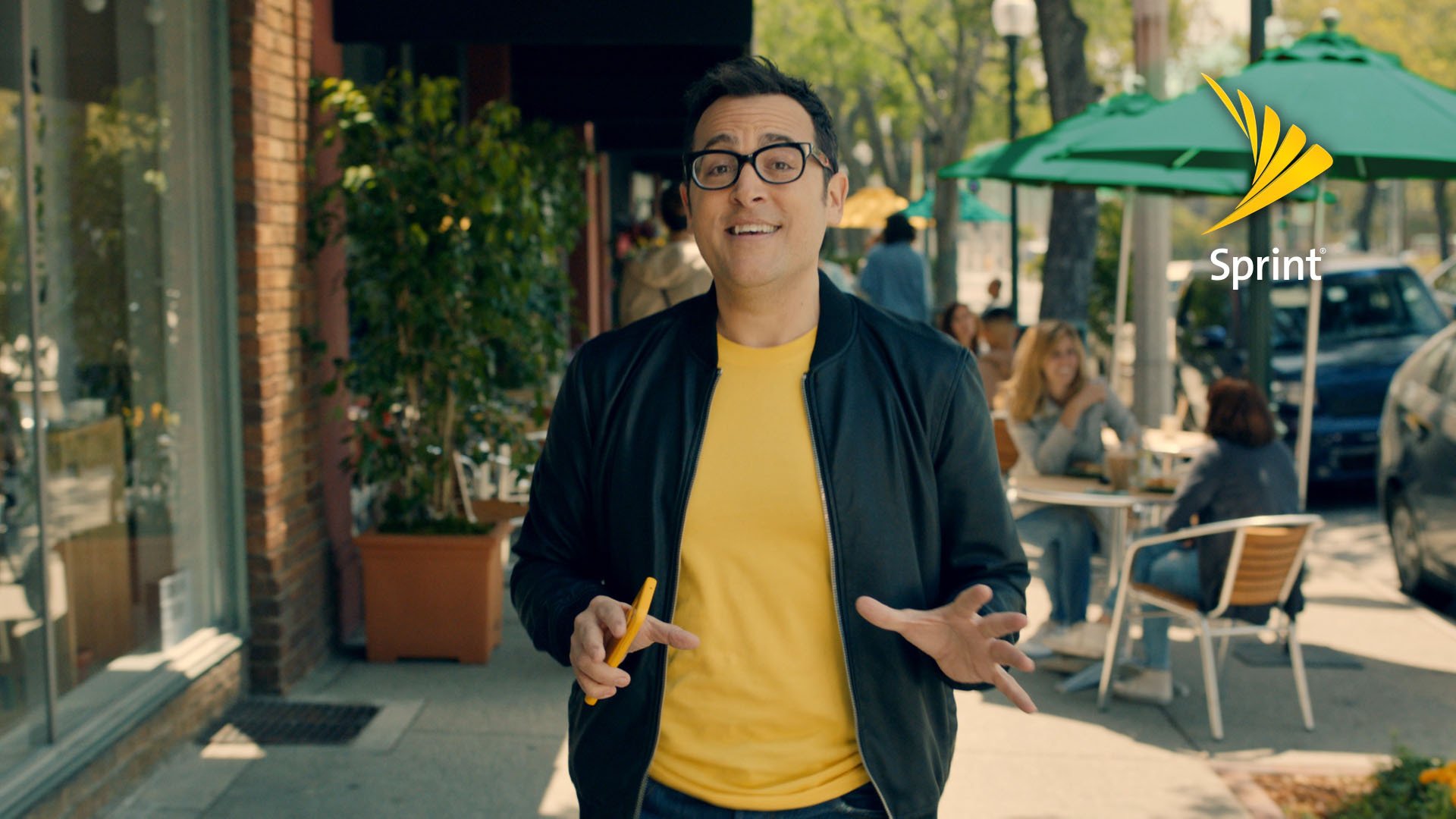 In the commercial, she saved payphone users who did not have enough money to pay for phone calls. She brought a lot of business to the company and earned every one of the one million dollars she was paid for the role.
Colonel Sanders
Real Name: Harlan Sanders
Salary Deal: Forty Thousand Dollars
Colonel Sanders was an American businessman credited with inventing the beloved Kentucky Fried Chicken. While he began serving chicken during the depression on a small stand, the business had grown to be worth two million dollars (sixteen million dollars in today's money) when he sold it in 1974. For his iconic look, he wore a white suit and a black bowtie.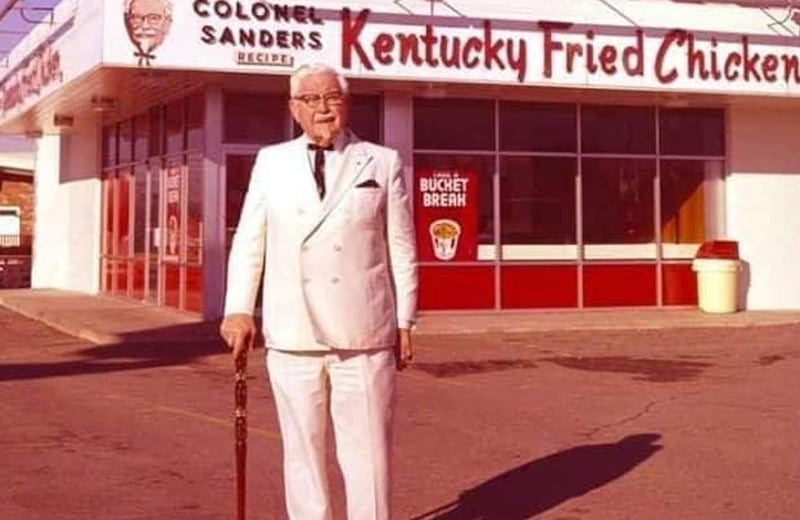 Harlan Sanders continued to act as the company's brand ambassador and symbol for an annual salary of forty thousand dollars until the time of his passing. KFC still uses his image and name for branding to this day. The "Colonel" in his name was an honorary title bestowed upon him by the Commonwealth of Kentucky and is not a military title.
The Safeguard Singer
Real Name: John Travolta
Salary Deal: Seventy Thousand Dollars
Before swapping faces with Nicolas Cage on Face/Off, John Travolta was a shower singing basketball player for Safeguard Bath Soap. John Travolta has been in numerous films, including Grease, Pulp Fiction, The Punisher, and Swordfish. He also owns four airplanes and loves flying.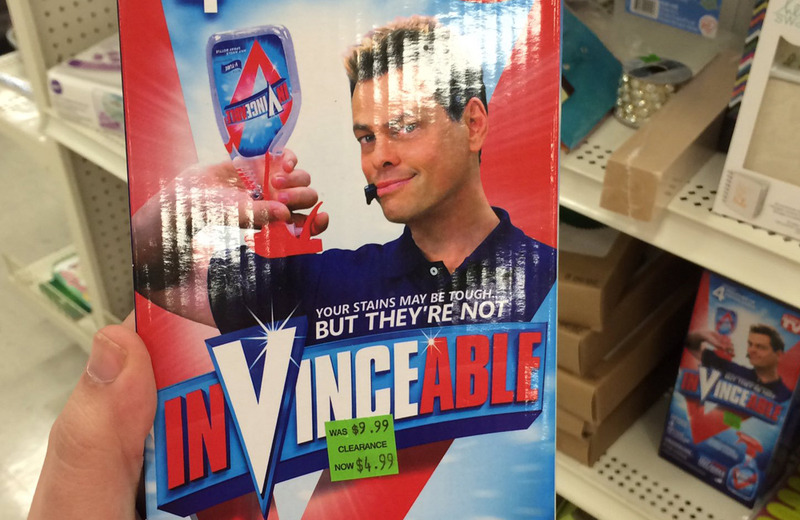 For his role as a Safeguard singer, he made seventy thousand dollars. This was the first time the world was introduced to John Travolta's singing ability.
Dunkin Donuts' Fred the Baker
Real Name: Michael Vale
Salary Deal: One Million Dollars
Michael Vale made the phrase "time to make the donuts" popular as Fred the baker, a role he was featured in for fifteen years. Michael also did commercials for Dunkin Donuts' cereal. He is credited with a couple of films, including Guerilla Girl,  A Hatful of Rain, and Marathon Man. Michael also acted in a George Bernard Shaw production of Androcles and the Lion, and this was one of the first times he performed.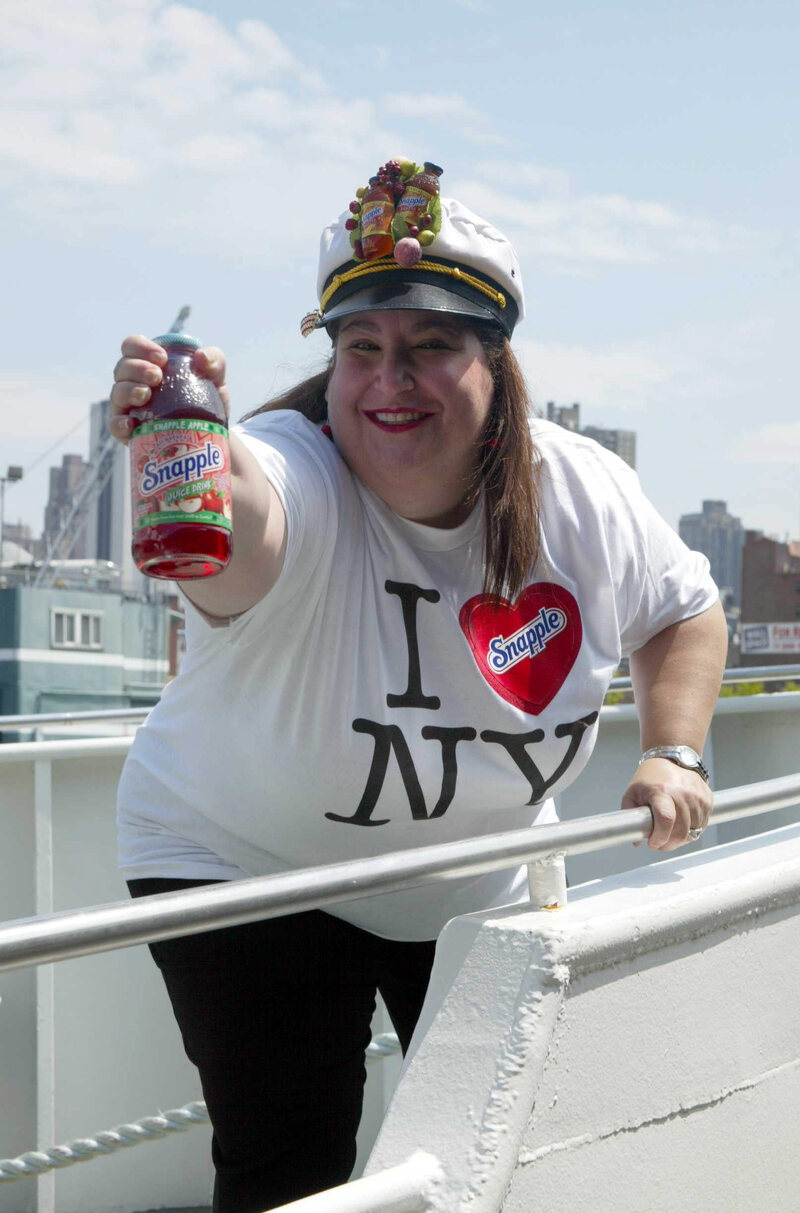 He made one million dollars from working for Dunkin Doughnuts. For his send-off, Dunkin Doughnuts gave away six million doughnuts, and Boston gave him a parade.
The 7Up Guy
Real Name: Orlando Jones
Salary Deal: $500,000
From 1999 to 2002, Orlando was the spokesperson for 7UP, the lemon soft drink. Orlando is a standup comedian, producer, and actor. He has been involved with The Sinbad Show, MadTV, Woo, and Liberty Heights to his credit.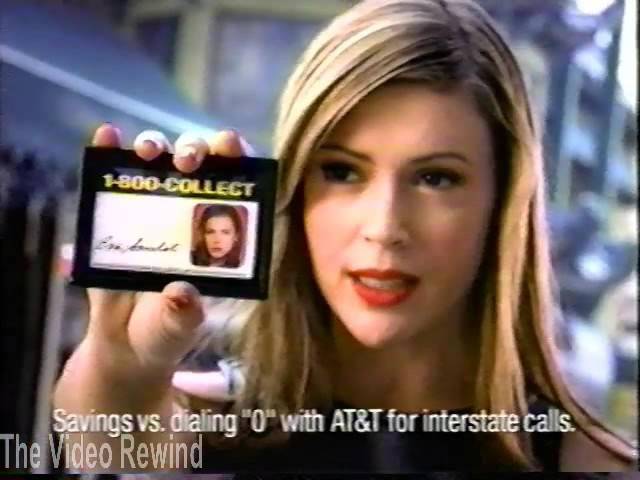 Recently, Orlando Jones has been in the American Gods TV Series and Law & Order: Special Victims Unit. 7Up chose him because of his writing prowess and comedic skills. For the advertisement deal, Jones made five hundred thousand dollars.
Flo, The Progressive Insurance Woman
Real Name: Stephanie Courtney
Salary Deal: Eight Million Dollars
Stephanie Courtney is an actress and standup comedian who rose to prominence by playing Flo, the insurance woman for TV and radio. She has starred in multiple films, including Blades of Glory, Girlfriend's Day, and The Brothers Solomon.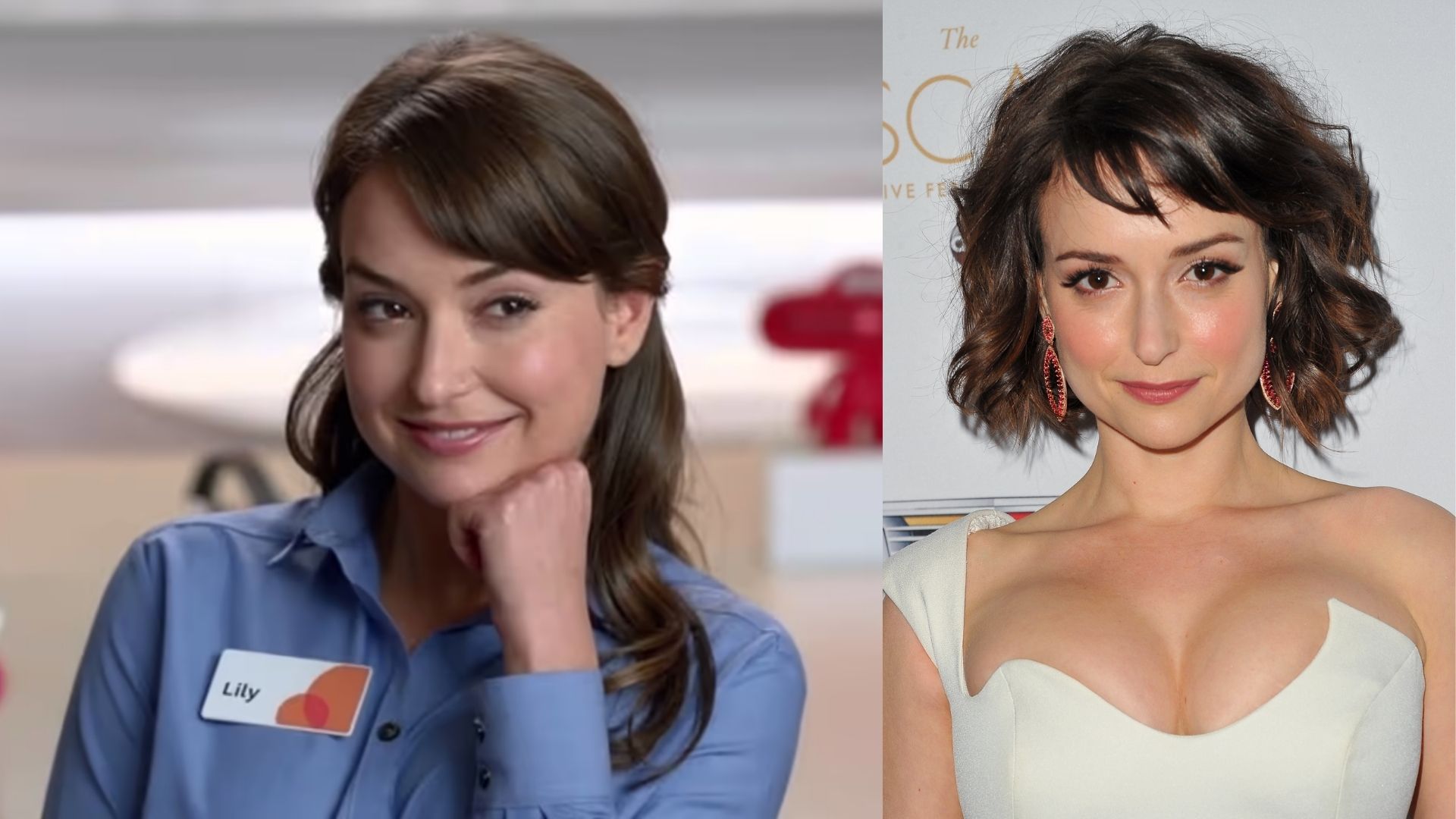 Her tv appearances include Cavemen, Madmen, and The Goldbergs. Stephanie Courtney made a whopping eight million dollars for portraying Flo.
The Toyota Girl
Real Name: Laurel Coppock
Salary Deal: One Million Dollars
Laurel Coppock is best known for playing Jan, the Toyota Lady. She is an actress and comedian. Laurel has had roles in TV and Film, including Crazy, Stupid, Love, and Curb Your Enthusiasm. Sarah attended Circle in the Square Theatre School where she learnt acting and later moved to Chicago to take Improv classes.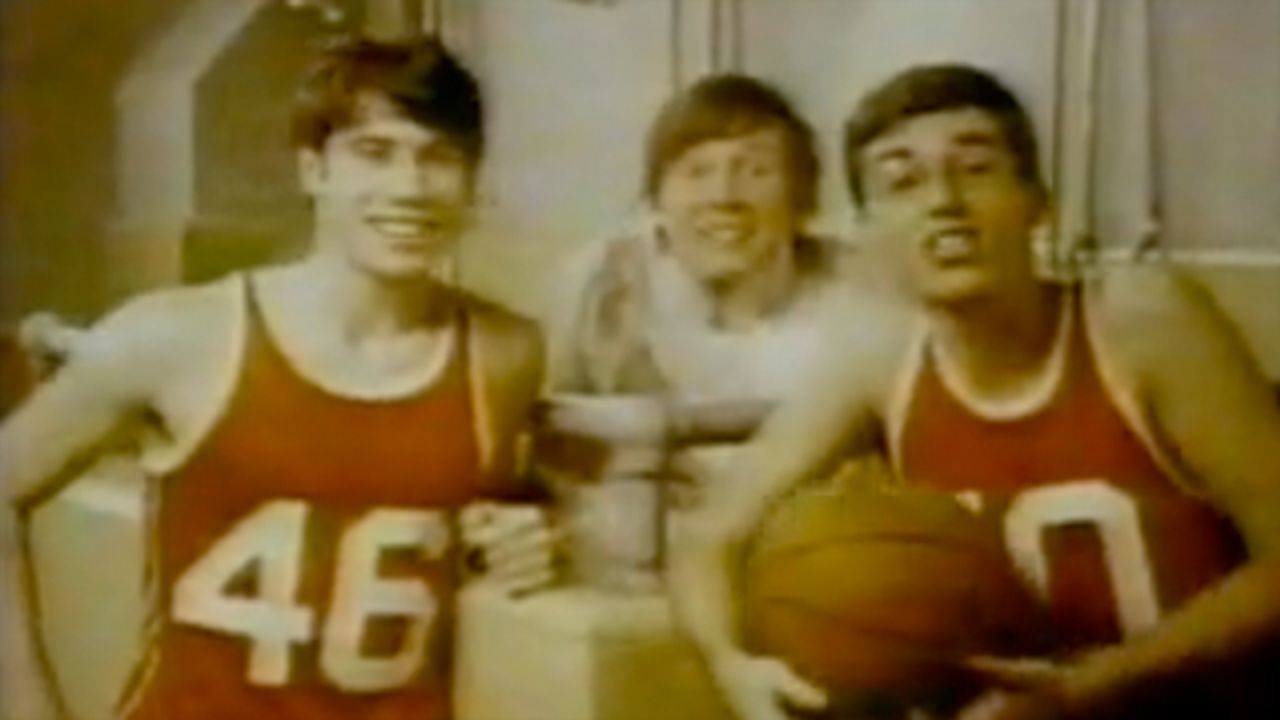 As of Jan, Laurel Coppock wanted to help Toyota's customers find the best cars. Toyota was accommodating enough to allow her to work while pregnant for some of the series' commercials. Laurel made one Million dollars for the work with Toyota.
Mr. Mayhem from the Allstate Commercials
Real Name: Dean Winters
Salary Deal: $4,750 per aired commercial
Dean Winters is Mr. Mayhem from the Allstate commercials. He has various roles on TV and Film, most notable being Ryan O'Reiley in the TV Drama OZ. He has a recurring role on Brooklyn Nine-Nine where he plays a villain named Vulture.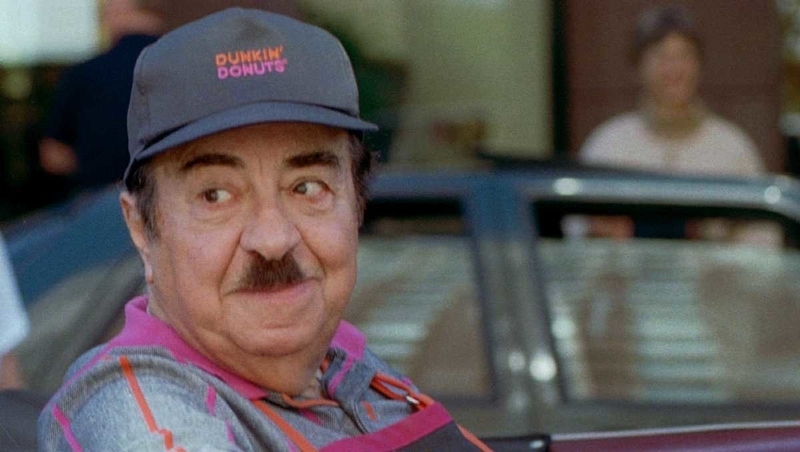 For the Allstate commercials, Mayhem, the worst-case scenario in every situation. For his role as Mayhem, he was paid four thousand seven hundred and fifty dollars per commercial aired.
The Maytag Man
Real Name: Colin Furhason
Salary Deal: One Million Dollars
Colin Furhason started by playing a Cop on Eureka. His character's personality soon switched up when he acted in Vampire Diaries and Christmas Paradise.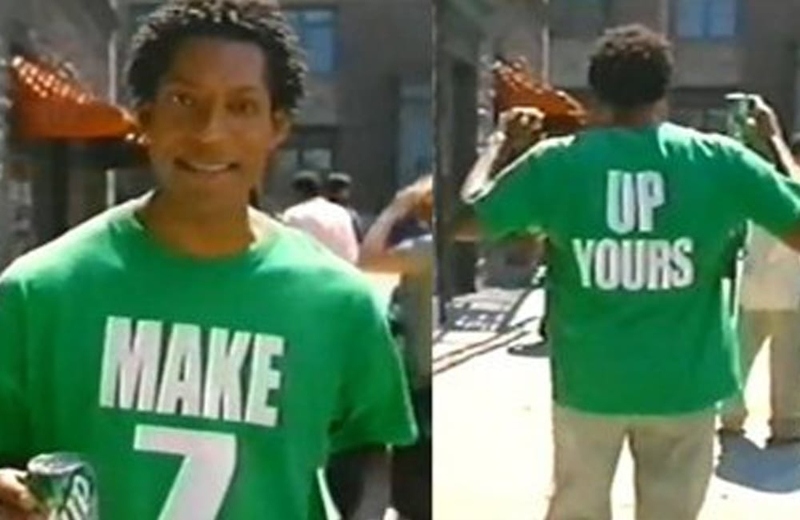 In 2014, he became the Maytag man, where he signed a $1 million contract to be their mascot. He has been on a break for a while, but we can still expect him to appear on our screens soon.
Dr. Pepper Girl (1960)
Real Name: Donna Loren
Salary Deal: Five Hundred Dollars
Before she started getting noticed for her powerful vocals, Donna Loren was a model. She got to combine her magical voice with acting in a commercial for Pepsi, earning $500. That amount was a little, but Donna took it as a lesson to look out for corporations who might take advantage of her.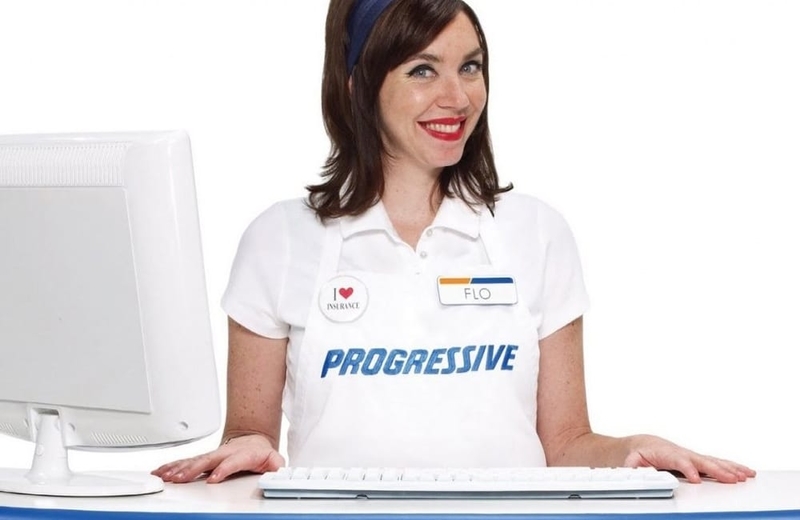 From then on, she could skip through roles that paid little money, which turned out to shape the rest of her career.
Pillsbury Doughboy
Real Name: Paul Frees
Salary Deal: One Million Dollars
The voice behind your favorite adorable lump of dough character was Paul Frees. He did the Pillsbury Doughboy Commercial in the 1960s. His part in this commercial was proceeded by other voice acting gigs.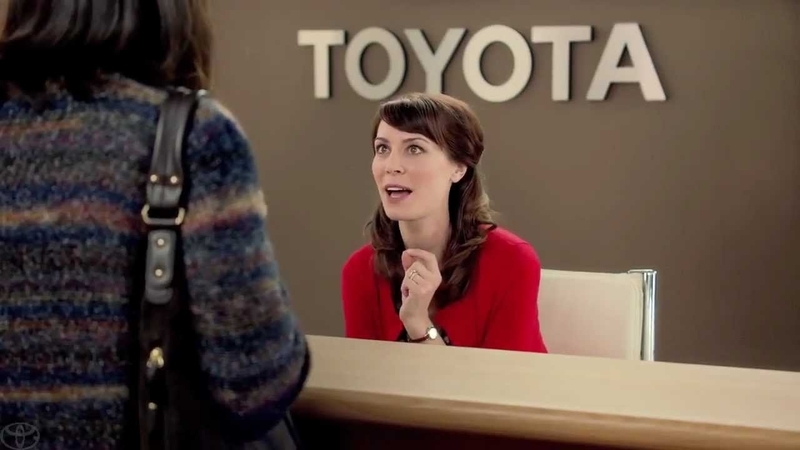 For example, he was the voices of both Rudolph and Frosty in Rudolph and Frosty. Also, he voiced Santa in Santa Claus is Coming to Town and Jack Frost in Jack Frost. For his role as Pillsbury Dough Boy, he got one million dollars.
The Slingers
Real Name: Nick Offerman & Megan Mulley
Salary Deal: Fifty Thousand Dollars
Nick Offerman was in the Sling Tv Ads with his wife, Megan Mulley. They played the role of an easy-going family whose goal was to orient fellow slingers into their way of life. They only got $50,000 from the gig.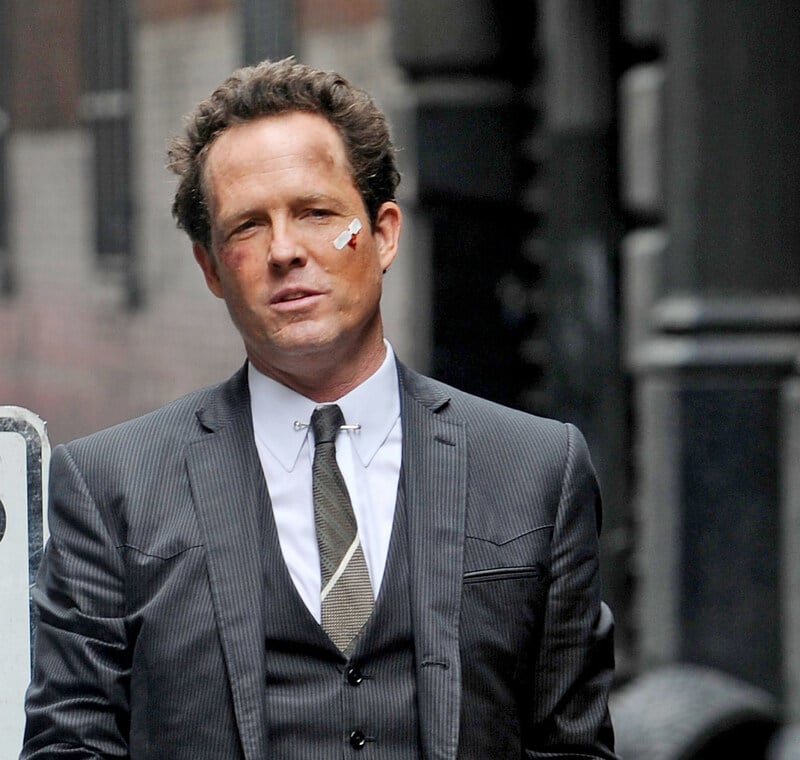 That amount was little, considering that Sling Tv used their likeness on social media, radio, and print ads. The only reason Offerman agreed to take the meager pay was so that he could work on set with his wife, and he felt that he could help rescue the failing Sing TV franchise.
The Sonic Guy
Real Name: T.J. Jagodowski
Salary Deal: $300,000
T.J. Jagodowski is a graduate of Syracuse University, an actor from Chicago, and an improv comedian. Sonic picked him after seeing his application tape. When he received news that he got the gig, he got his improv friend Pete Grosz to do it with him, and that is how the legendary Sonic Commercial came to be.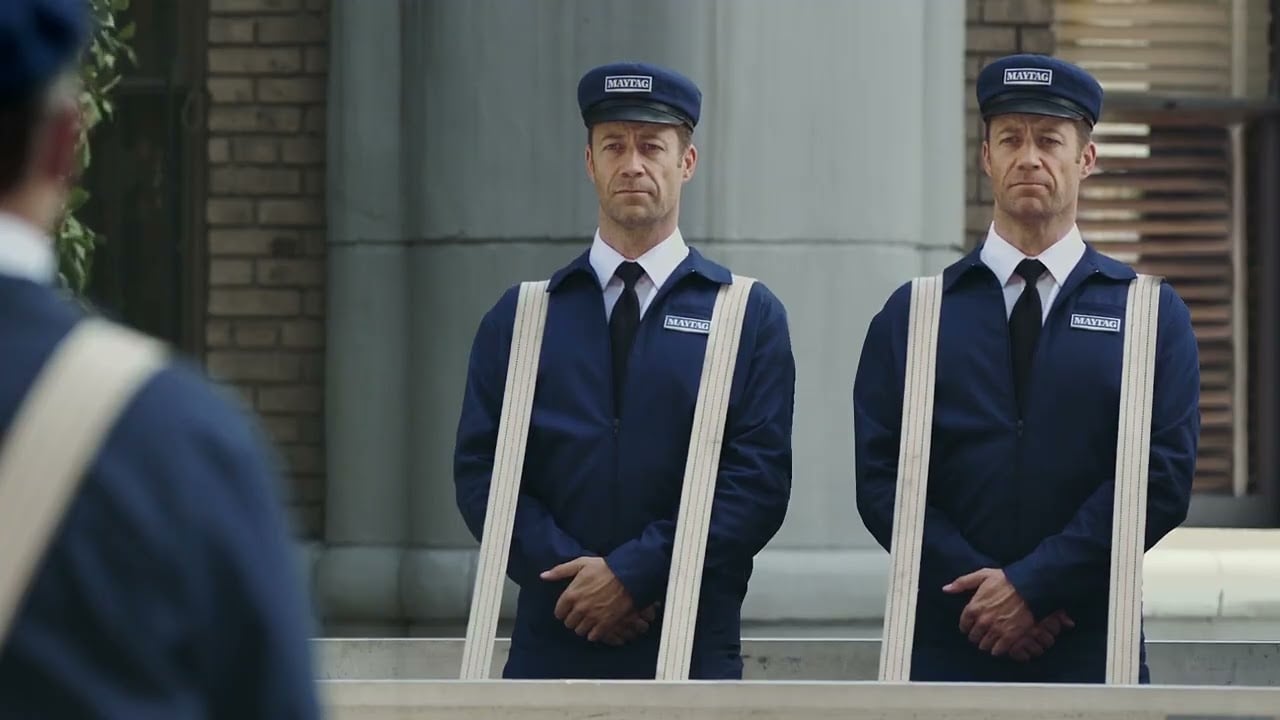 He obtained recognition as the best improviser around the time when the Sonic Commercial blew up. Apart from commercials, he got called for roles in Get Hard, The Ice Harvest, Stranger than Fiction, and even Prison Break. He garnered over $300,000 from the Sonic project.
The Orbit Gum Girl
Real Name: Farris Patton
Salary Deal: $500,000
All Farris Patton had to do was wear attractive outfits and smile as tell the camera to chew Orbit Gum to earn $500,000. Currently, she is a skit actor on Jimmy Kimmel.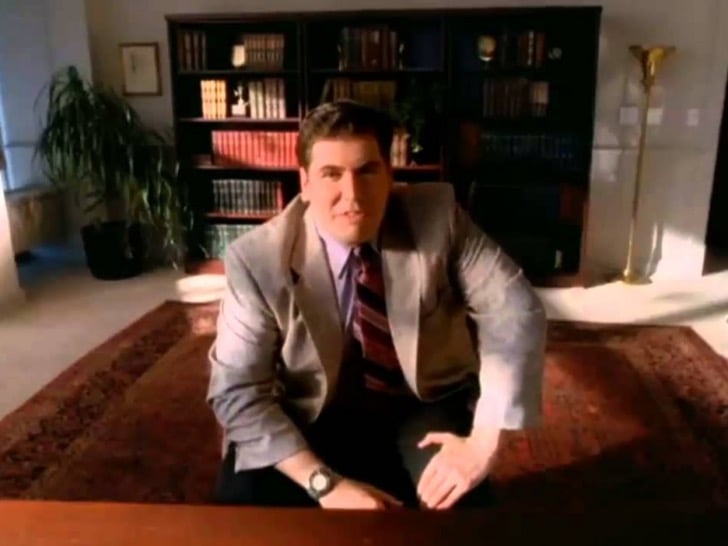 Apart from that, she starred in Famous Faces, which was a movie about people who make commercials.
Little Mikey
Real Name: John Gilchrist
Salary Deal: Ten Million Dollars
Millennials may not recognize him, but Little Mickey was an advertiser for Life Cereal. In the ad, Little Mickey's brother tries to convince him to try the cereal.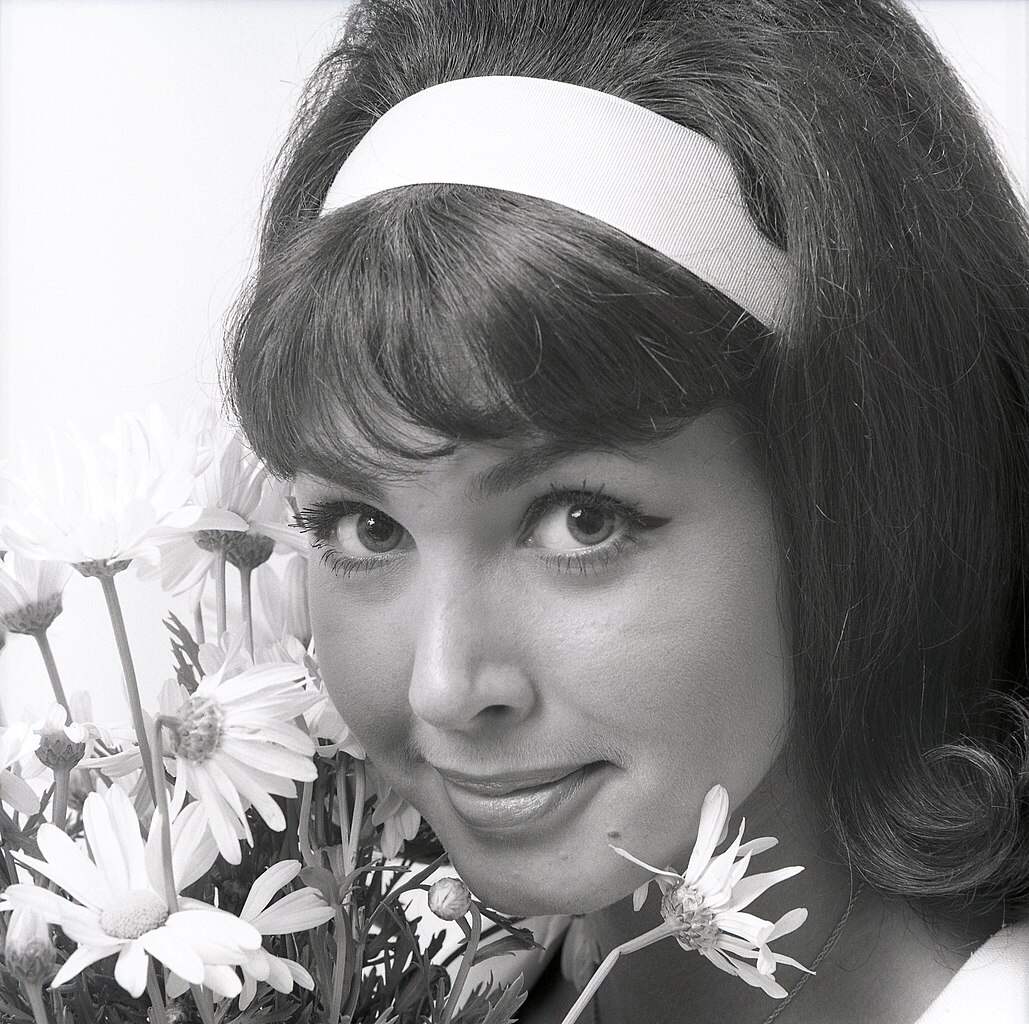 John Gilchrist, who played Little Mikey, got to build a career out of the ad. He earned $10 million from the commercial.
The Trivago Guy
Real Name: Timothy Williams
Salary Deal: Twenty Thousand Dollars
Trivago has come to be known as one of the most efficient websites that you can use to search for hotels. Trivago became well known through the intervention of Timothy Williams, who did an advert for them.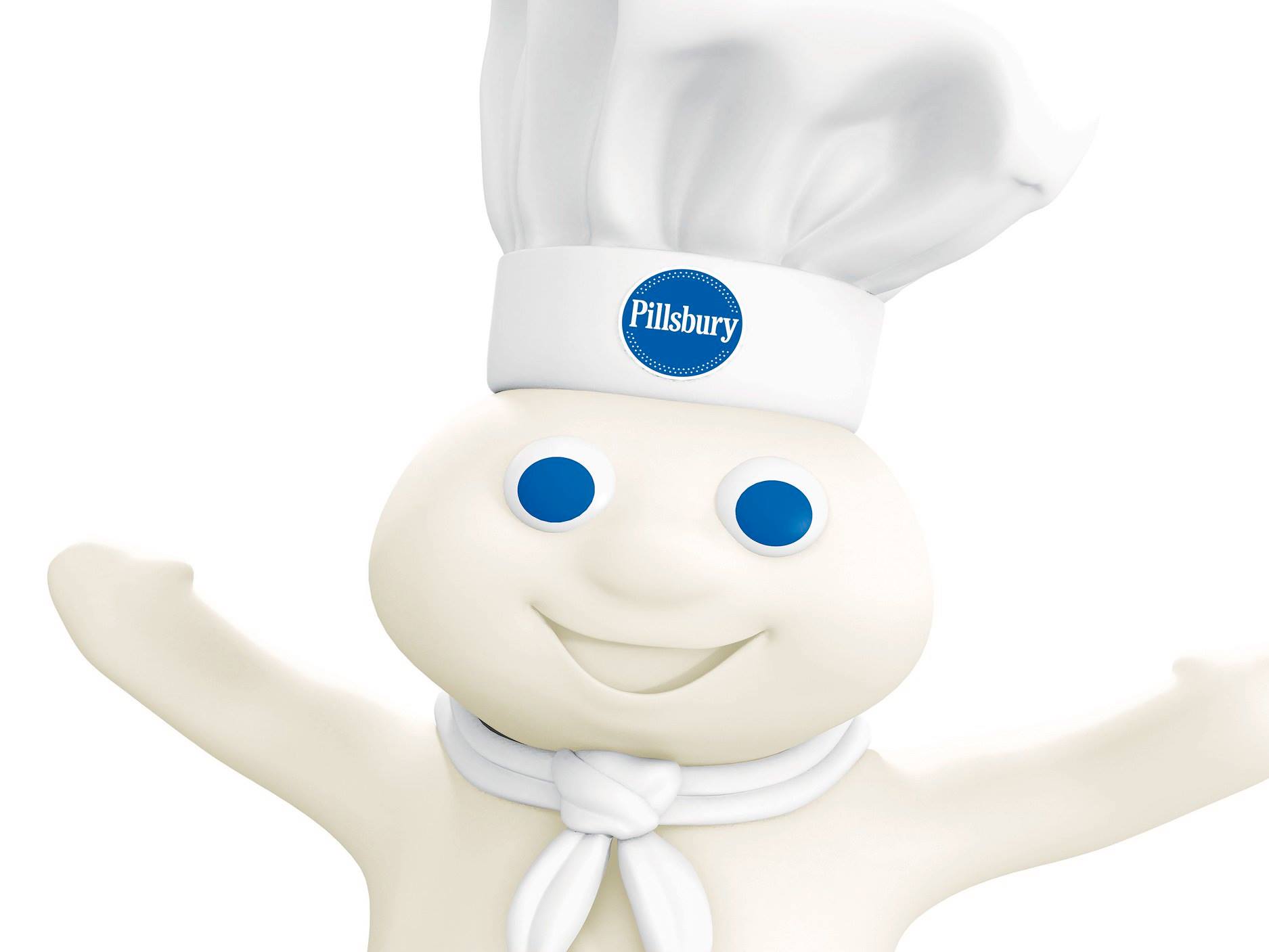 He as his roots in Germany, although he was born in Texas. Timothy acted for a while German in movies but later moved to Hollywood for film and commercials. Although Trivago wasn't one of his biggest gigs, he earned $20,000 from it.
The Bush's Baked Beans Guy and Dog
Real Name: Jay Bush and Duke Jay
Salary Deal: Undisclosed
Jay Bush a part owner of the Bush's Baked Beans Franchise, does his commercials with his dog, Duke Jay, a golden retriever that many have spotted in his commercials.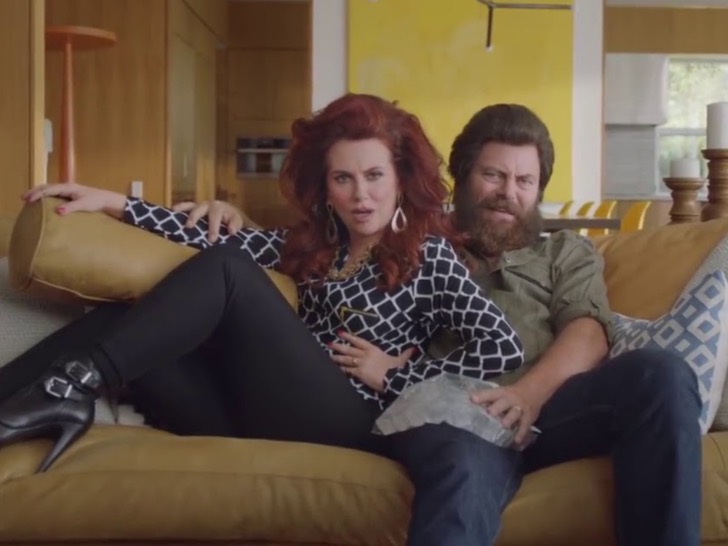 Their latest commercials have Jay's son, who is popularly known as Bean Boy. Jay's grandfather came up with the beans' recipe, and Jay has taken up the custodian's role.
Alka-Seltzer That's A Spicy Meatball
Real Name: Jack Somack
Salary Deal: Ten Thousand Dollars
Jack Somack participated in shooting the Alka-Seltzer commercial. The commercial has a unique set of jokes performed by the commercials' actors, generation after generation.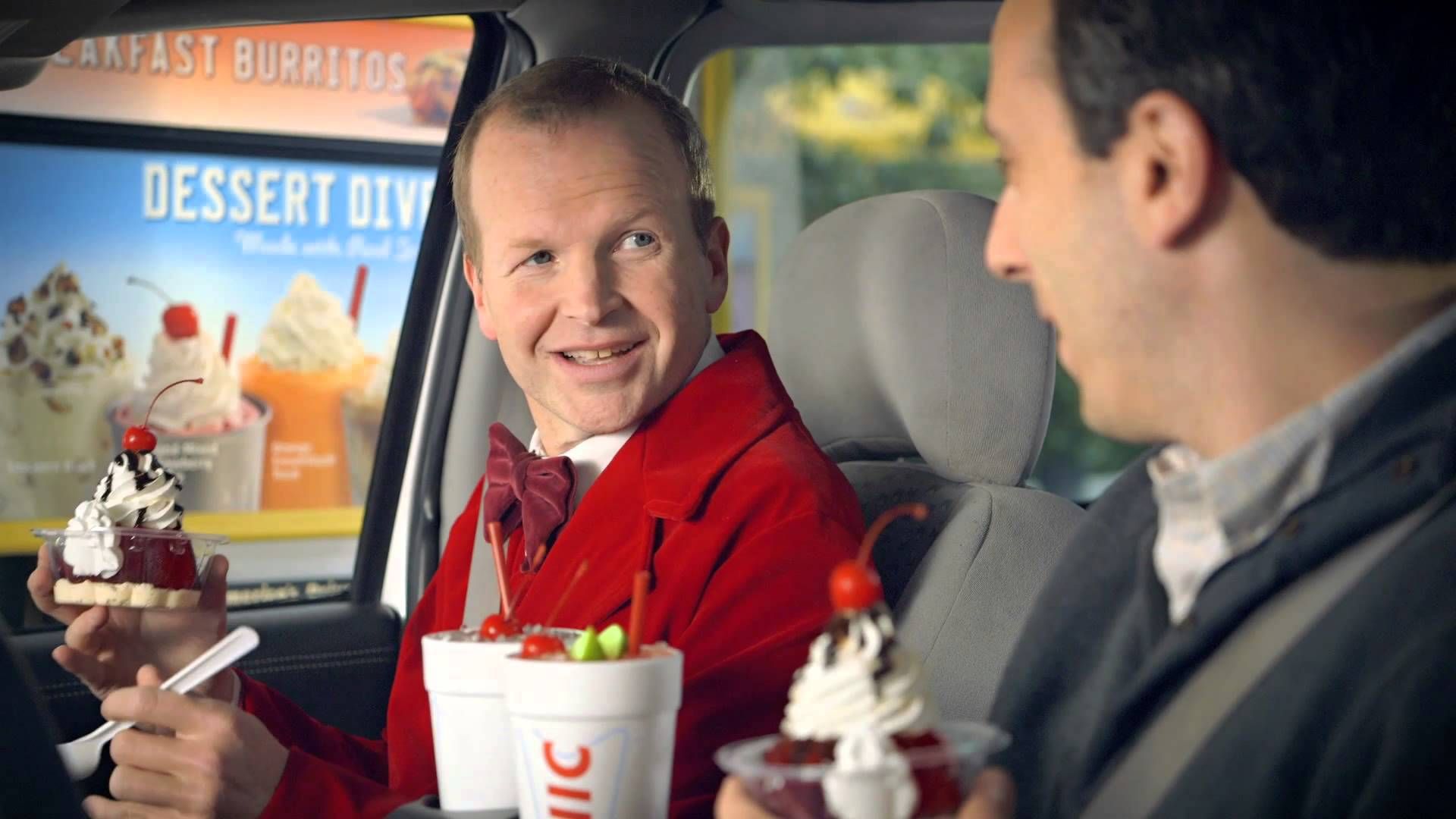 Apart from shooting commercials also appeared in feature films. Although the commercial is famous, Somack only got $10,000 from the gig.
Mr. Whipple
Real Name: Dick Wilson
Salary Deal: $300,000
In this commercial, Dick Wilson played the role of a clerk who wanted to know everything that didn't concern him. His character was a grumpy guy who hated it when his Charmain toilet paper got squeezed in the commercial.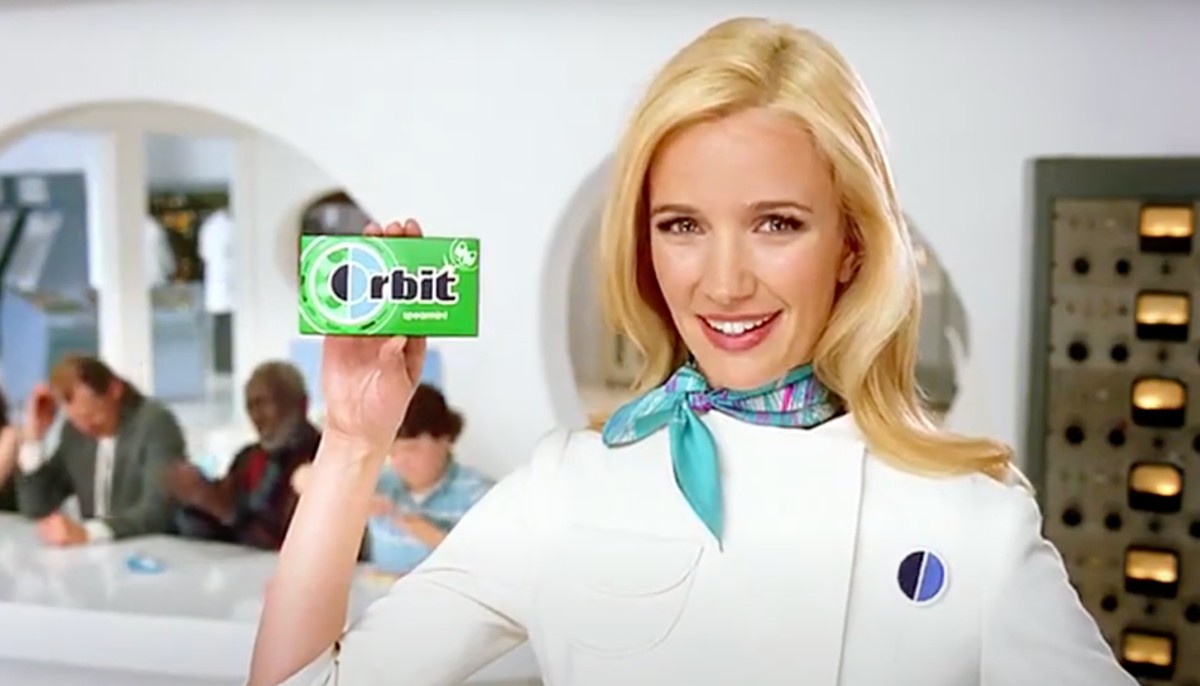 He was surprised at the commercial's simplicity but went ahead to take part in 500 more commercials. He earned $300,000 from the commercial, which was peanuts considering he did over 500 commercials if you think about it.
The Pepperidge Farm Guy
Real Name: Charles C. Welch
Salary Deal: $200,000
His name has come you in the popular adult animated series Family Guy. You may fail to realize that Charles C. Welch was a pitchman for Pepperidge Farm's bakery for at least 16 years. He worked with renowned theatre actors such as Sammy Davis, Mary Tyler Moore, and Angela Lansbury in his lifetime.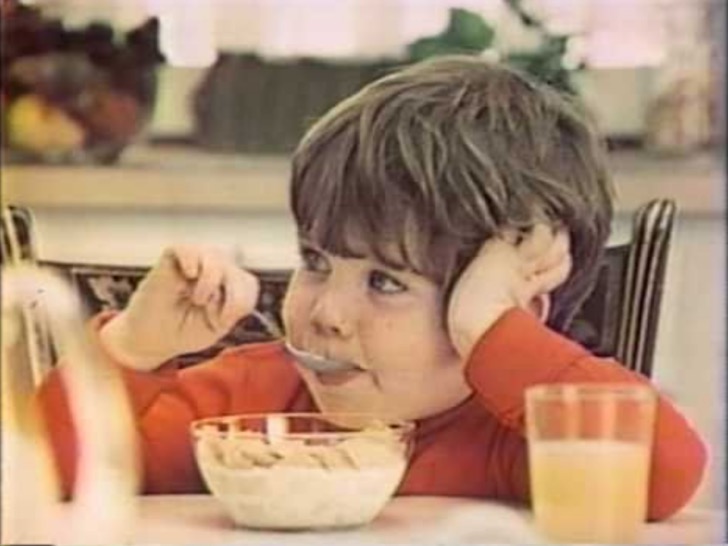 All Welch had to do was say "Pepperidge Farm Remembers" for him to earn $200,000. Apart from the commercial, he made appearances on General Hospital and Days of our Lives.