How Elizabeth Smith Friedman The Mother Of Cryptology Helpe Crack Codes During Two World Wars and Prohibition
Elizebeth Smith Friedman was an unsung hero who changed the world with her groundbreaking contributions to cryptology. Despite her incredible accomplishments during WWI, Prohibition, and WWII, her triumphs were only revealed after her death.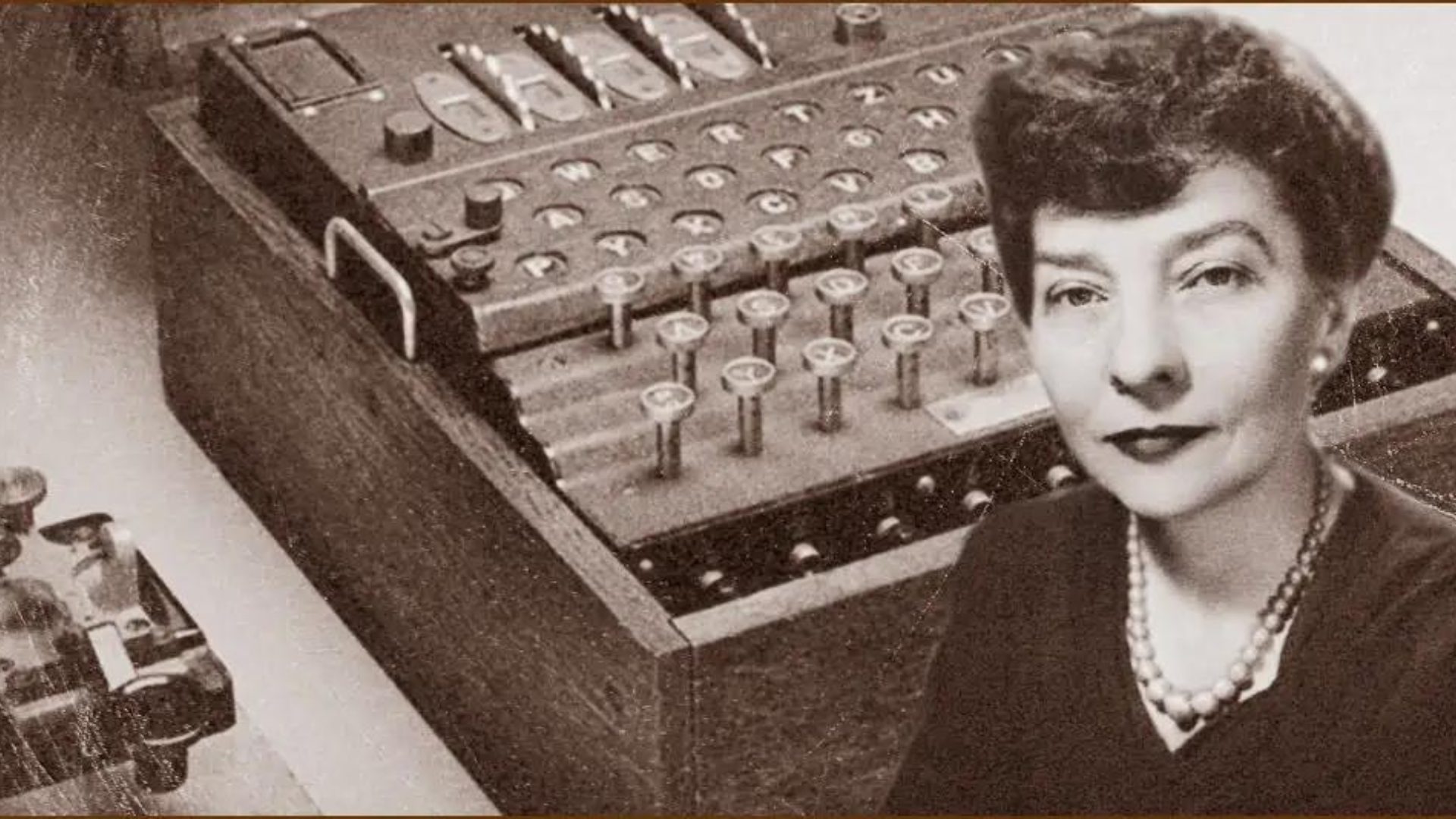 Her story is an inspiring reminder of the power of the human spirit.
Unlocking America's Secret Weapon: The Tales of Elizebeth Smith Friedman 
For over half a century, the United States has been blessed with a secret weapon—the brilliant codebreaker Elizebeth Smith Friedman. From cracking enemy ciphers during WWI and WWII to deciphering rumrunners' codes during Prohibition, Friedman was the country's go-to person for all their codebreaking needs.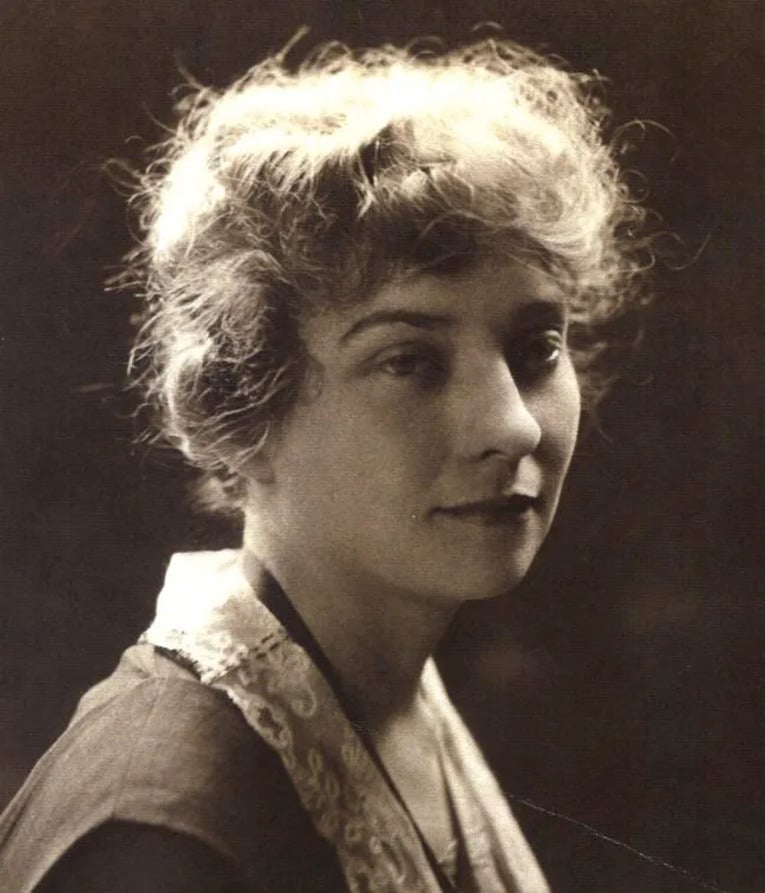 Her amazing feats of cryptanalysis have made her one of the most successful codebreakers in history, and her legacy of solving America's toughest puzzles continues to this day. Discover the incredible tales of Elizebeth Smith Friedman, the woman who helped the United States unlock its greatest asset.
Breaking the Unbreakable: Elizebeth Friedman's Codebreaking Journey 
Throughout her life, Elizebeth Friedman was gifted with the ability to see patterns where others just saw chaos. Her remarkable skill set would prove to be of great help during World War I, and in the following decade, she and her clerk managed to crack 12,000 encryptions sent by bootleggers during Prohibition. But that was only the beginning.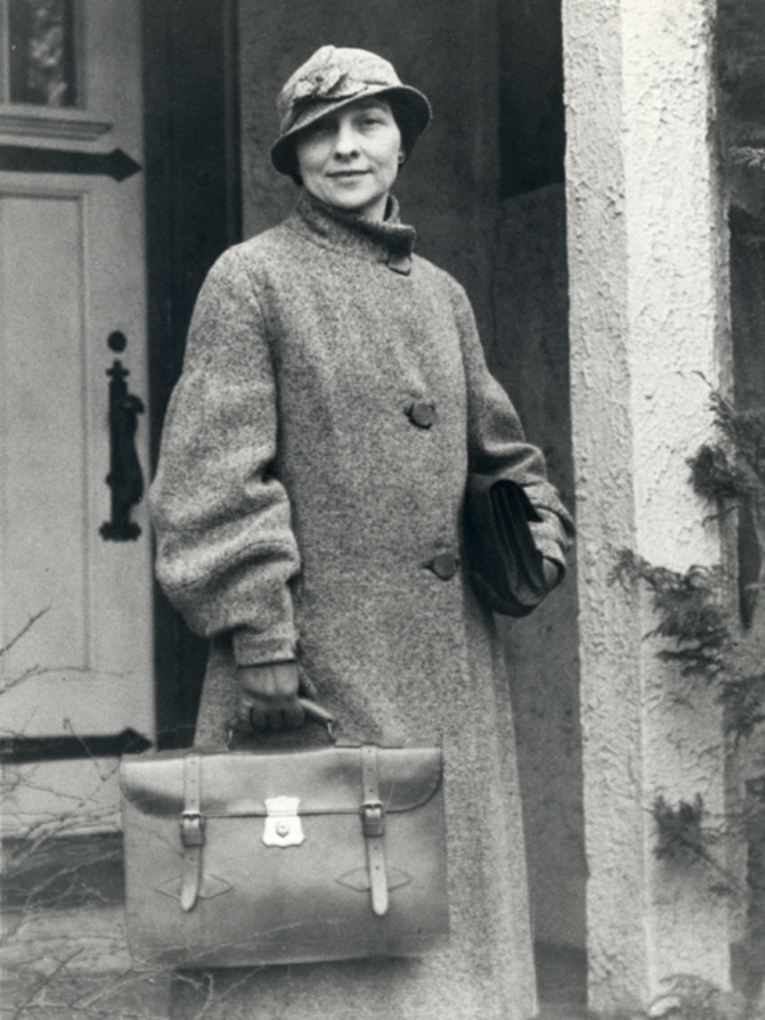 During World War II, Friedman's codebreaking skills were unrivaled, helping to avert a Nazi plot to start coups in South America. Her remarkable talent and dedication to her work helped to secure victory for the Allies and kept millions of people safe. Elizebeth Friedman was a pioneer in the field of codebreaking, and her story remains an inspiration to this day.
The Unsung Hero of FBI Forensics 
For all her achievements, the work of Elizebeth Smith Friedman was often overlooked. While J. Edgar Hoover took credit for her accomplishments, Friedman herself chose to remain silent about her contributions during her lifetime. The pioneering woman was a major force in the development of forensic science and its application in criminal investigations.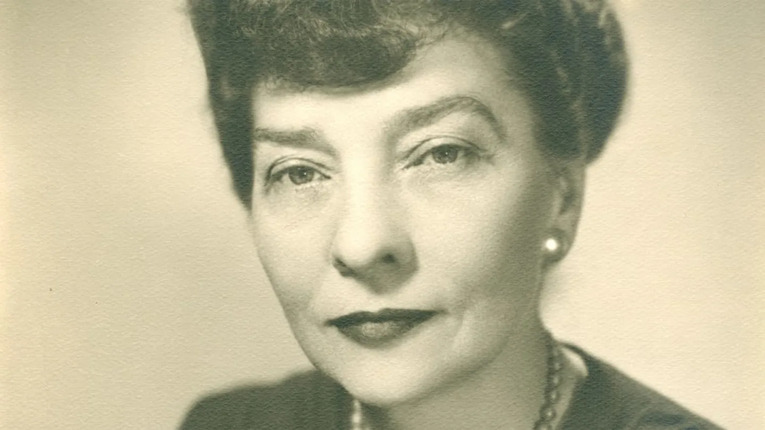 She was the first to use miniature models to recreate crime scenes and also developed the first training program for investigators. Her work has been instrumental in bringing justice to countless victims. But her legacy is often overshadowed by the powerful men around her. It is time to recognize the immense contribution of the unsung hero of FBI forensics – Elizebeth Smith Friedman.
Uncovering the Hidden Hero: The Unsung Legacy of Elizebeth Friedman 
For decades, the name Elizebeth Friedman remained shrouded in mystery, her incredible contributions to the world of cryptology were unknown to the public eye. But in 2008, declassified files revealed the truth – Elizebeth Friedman, was the "Mother of Cryptology," the hidden hero that played a pivotal role in protecting the nation during some of its most vulnerable times.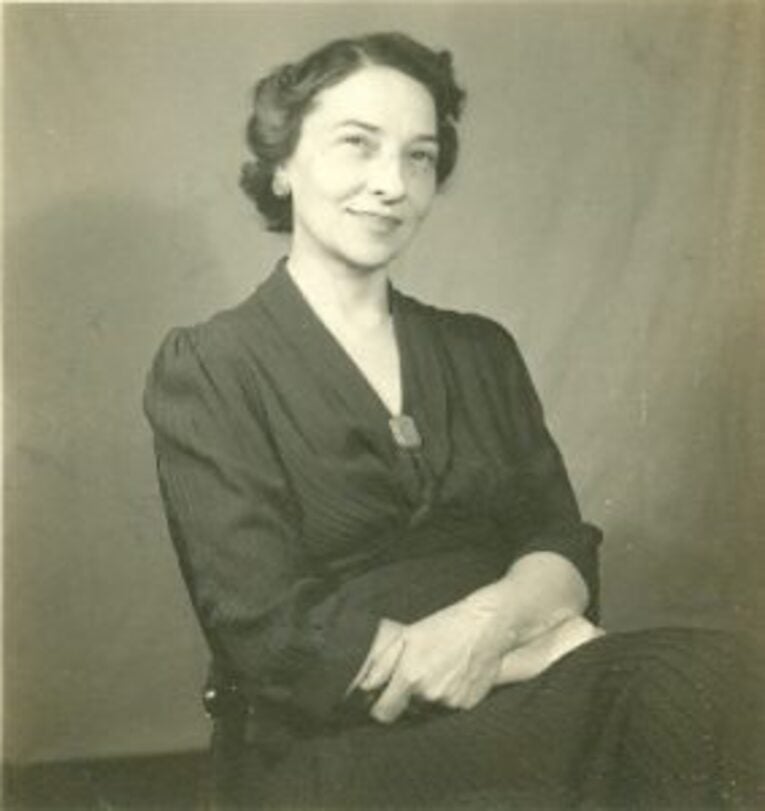 This remarkable woman had cracked codes for the U.S. government during the Prohibition era, World War I, and World War II, helping to disrupt the efforts of spies and criminals. Yet, her work remained unrecognized for many years. Thankfully, Elizebeth Friedman's legacy was unearthed and her incredible work was finally given the recognition it deserved.
The Cipher-Cracking Queen: Elizebeth Smith Friedman and her Love of Words
Elizebeth Smith Friedman was born on Aug. 26, 1892, with a passion for words. From a young age, she loved reading and writing and was determined to go against her father's wishes and pursue English Literature in college. Her mother even changed her name to ensure she was never called 'Eliza'.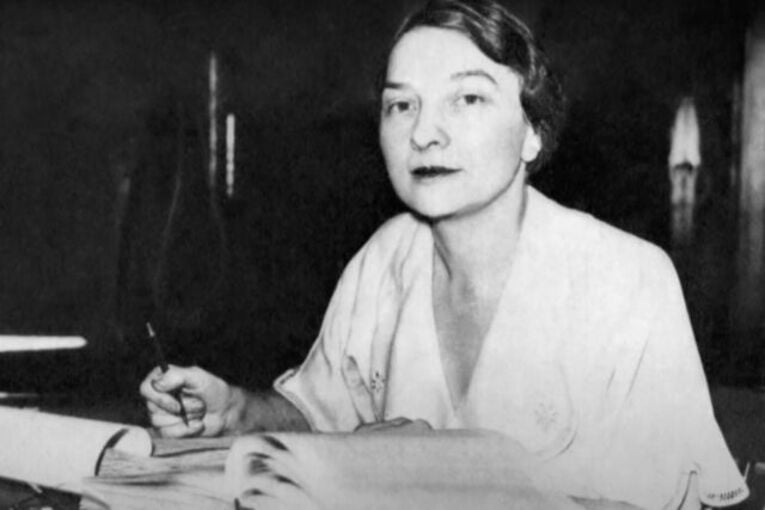 Throughout her life, Elizebeth used her linguistic skills to break codes, decode messages, and help the US government in World War 1 and 2. She became known as the Cipher-Cracking Queen and went down in history as one of the most influential female cryptologists.
A Chance Encounter that Changed Her Life 
Elizebeth Friedman had a life-changing experience when she visited the Newberry Library. While there, she had the opportunity to examine a 1623 original edition of Shakespeare's First Folios.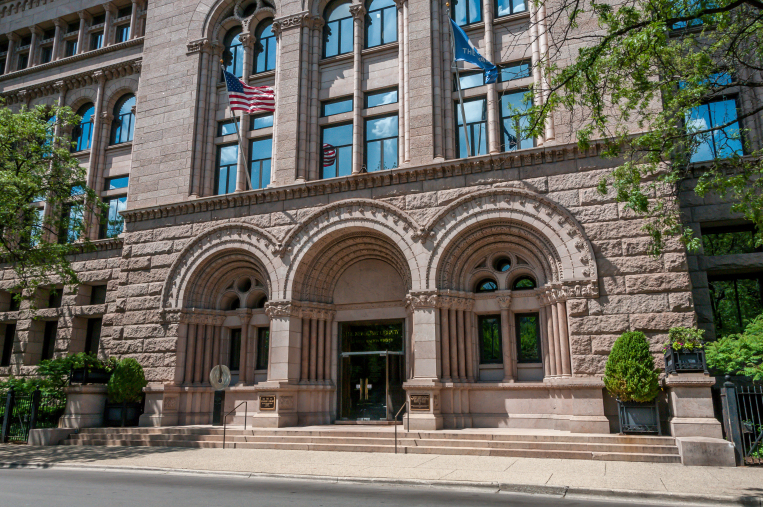 A librarian then suggested that she contact George Fabyan, a millionaire who wanted to use codebreaking to prove that Sir Francis Bacon was the real author of Shakespeare's plays. Through this chance encounter, Elizebeth was thrust into a world of espionage and cryptology. Her life would never be the same again.
Love, Codebreaking, and a Disdain for Superiors - Elizebeth and William Friedman
When Elizebeth Friedman began her work at Riverbank Laboratories for Fabyan, she found much more than a job. In addition to learning the science of codebreaking, Elizebeth met the man who would become her husband, William.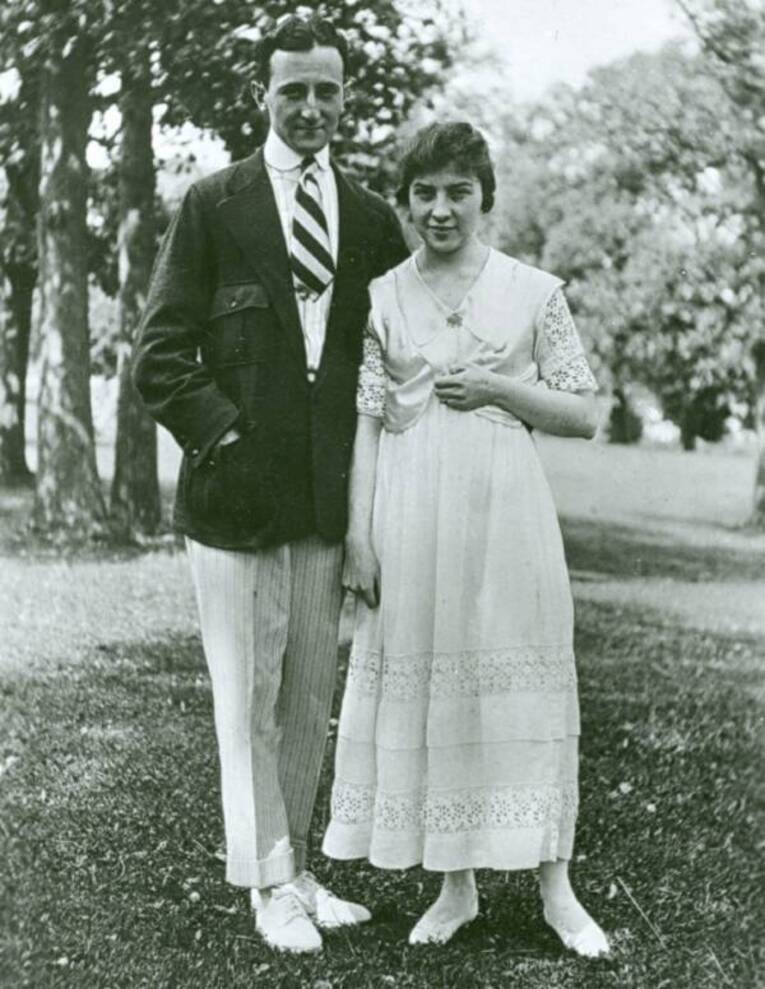 The two shared a common enemy – their superior at the lab, whom they believed was seeing patterns where none existed – and a shared passion for breaking codes. Little did they know that this shared love would eventually lead to a lifetime of collaboration and success.
World War I: The Rise of Revolutionary Codebreakers 
When World War I began, a revolution was taking place behind the scenes. George Fabyan, a wealthy industrialist, had assembled a team of codebreakers and offered their expertise to the War Department. With only a few codebreakers in the United States, two of the most influential were Elizebeth Smith Friedman and her husband, William Friedman.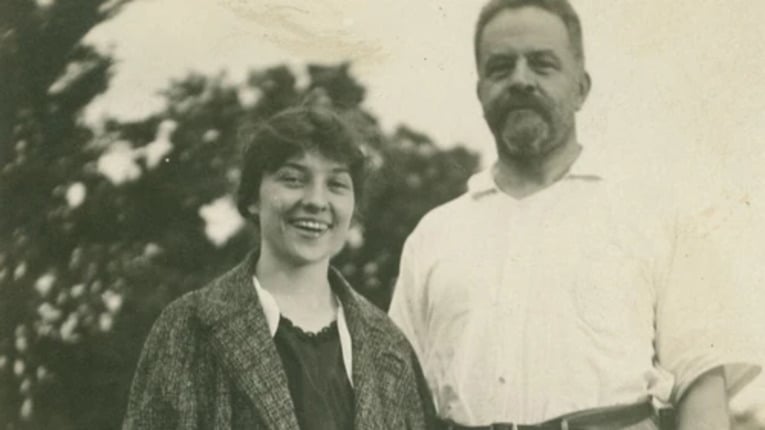 Working together, the two helped decipher enemy messages, transforming the way that warfare was understood. This was the start of an incredible legacy of codebreaking that is still felt to this day.
The Untold Story of How the US Learned about Codes and Ciphers in WWI 
When the United States entered World War I, there was very little knowledge of codes and ciphers in the country. Friedman, a cryptographer at the US Army Signal Corps, wrote in an unpublished memoir that the US had to become the learners, the workers, and the teachers all at once.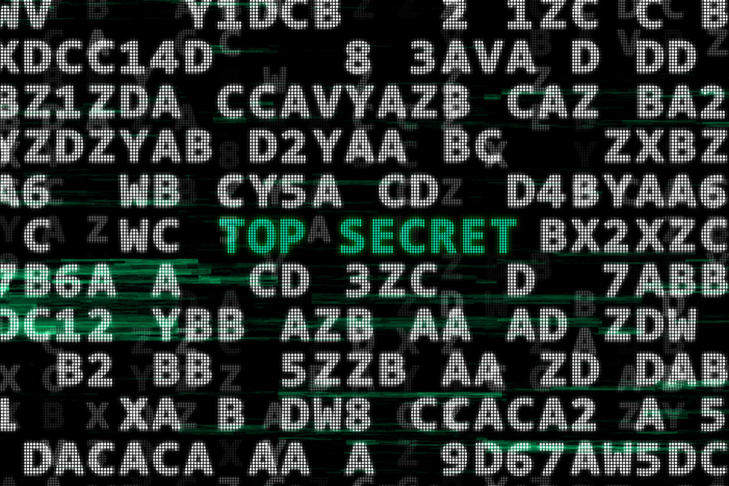 Thanks to the hard work of the US Signal Corps, America was able to make great strides in the use of codes and ciphers to securely send messages during the war. This remarkable story of how the US learned about codes and ciphers during WWI is an untold tale worth exploring.
Uncovering Espionage during the War: The Power Couple 
During World War II, the power couple Elizebeth Smith Friedman and her husband set out on a mission to uncover espionage and protect America. With Elizebeth's remarkable code-breaking skills and her husband's deep knowledge of naval intelligence, they worked together to thwart Nazi spies and decode hidden messages.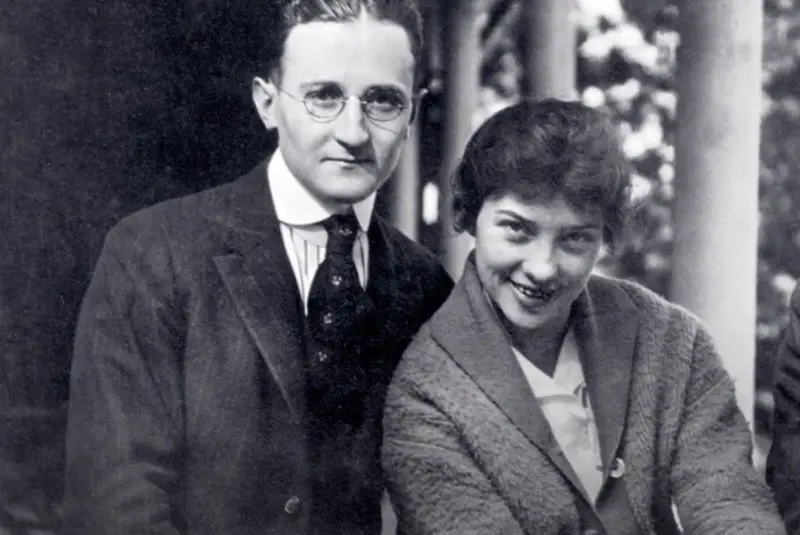 In the process, they managed to uncover a wide-reaching spy network – a feat that has been regarded as one of the most successful intelligence operations in history. By combining their respective expertise, the Friedmans were able to make a tremendous impact on the outcome of the war.
Unlocking World War I: Elizebeth Smith Friedman's Cryptologic Legacy 
Elizebeth Smith Friedman and her husband were trailblazers in the realm of cryptology, spending four years working in the only cryptologic laboratory in the United States during World War I. As reported by the National Security Agency and the U.S. Naval Institute, the newlyweds were in charge of all codebreaking efforts in the country during the first eight months of the war.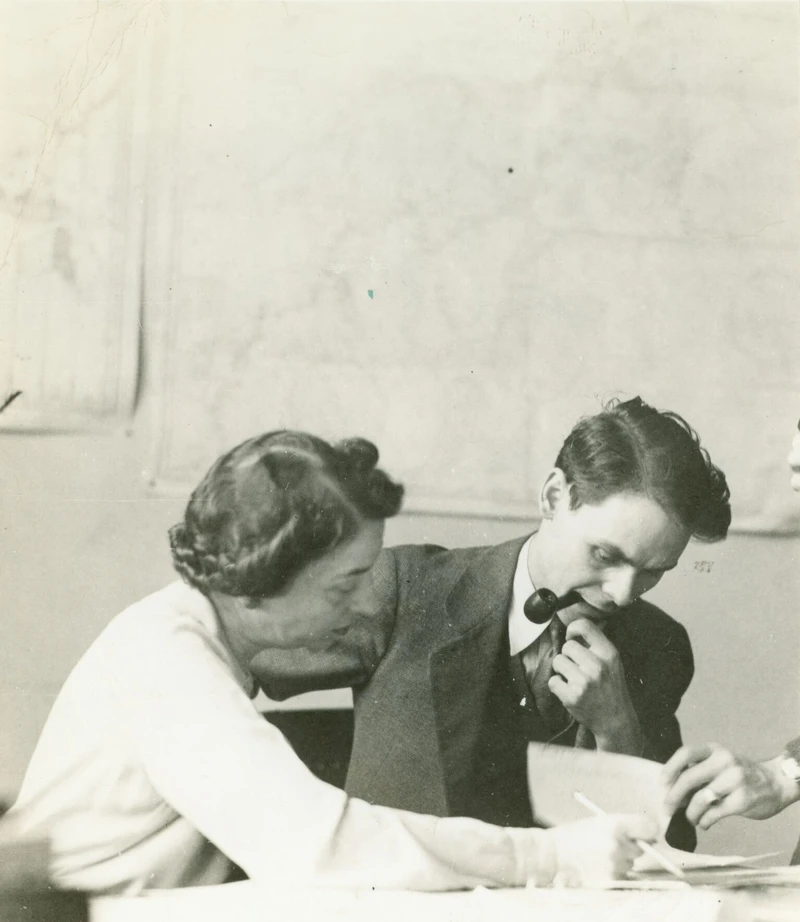 They single-handedly unlocked the secrets of World War I and revolutionized the field of cryptology. Through their efforts, they have left an indelible mark on the codebreaking world.
Husband and Wife Team Revolutionize Codebreaking 
William and Elizebeth Friedman were a married couple who revolutionized the world of codebreaking. Together, they developed methodologies that are still used today and proved their skills in the field.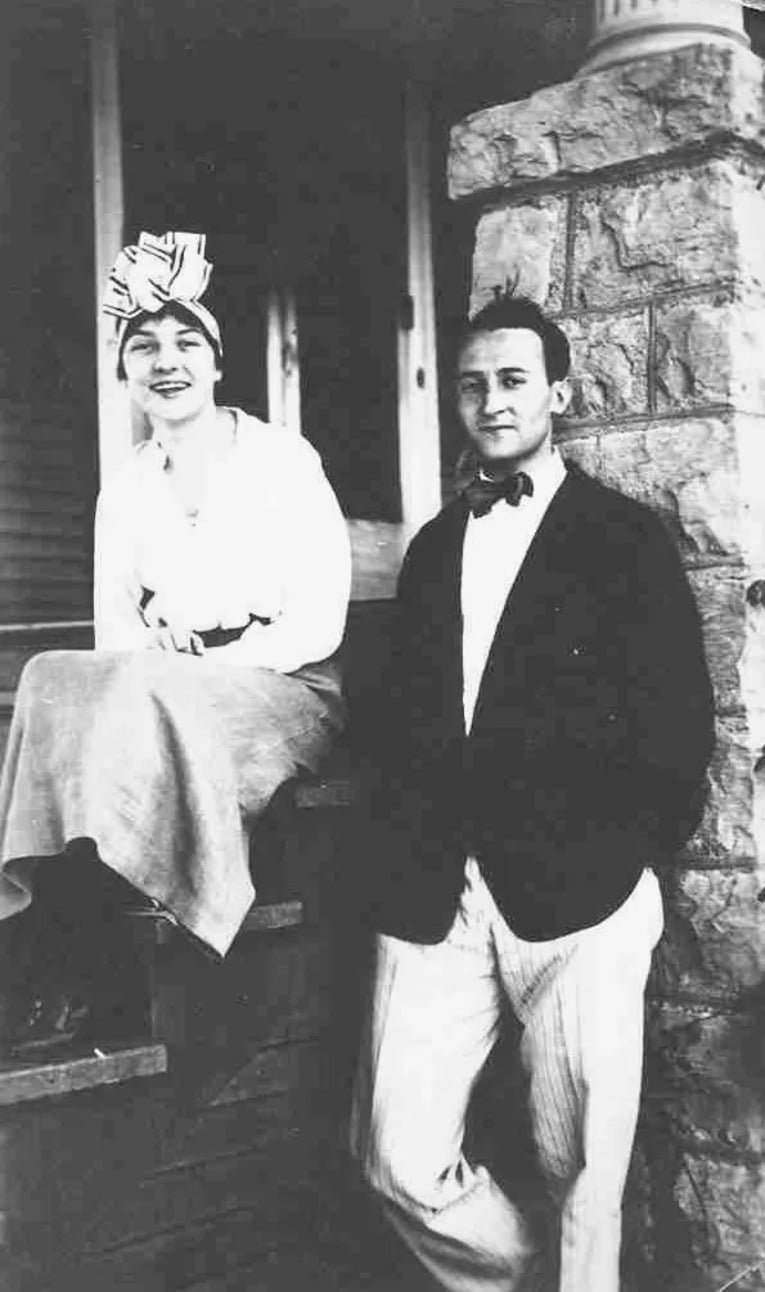 In 1942, they were asked to move to Washington D.C., where William worked in the Army Reserve Signal Corps and Elizebeth joined the Coast Guard, then part of the Treasury Department. Their combined expertise allowed them to make incredible breakthroughs in the field of cryptography, making them a formidable husband and wife-team.
Crack the Case: Uncovering Prohibition Bootleggers 
The end of World War I brought a new problem to the United States: Prohibition. With the ban on alcohol in full effect, bootleggers began smuggling alcohol illegally. The Coast Guard needed help to uncover these criminals, and they turned to the brilliant mind of Elizebeth Friedman.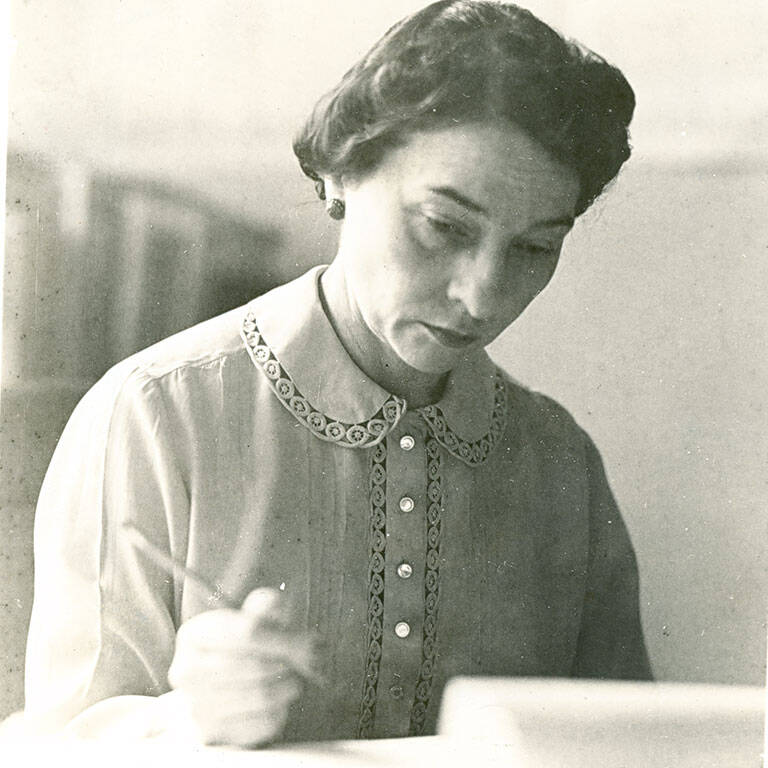 Tasked with cracking the criminals' codes, Friedman worked diligently to bring the bootleggers to justice. A thrilling mission to uncover these Prohibition-era criminals and put an end to their smuggling operations.
The Unwinnable Battle of Prohibition 
Government officials had no choice but to attempt to enforce Prohibition, despite the public's strong love for their drinks. It became a rigid, torturous battle against the criminal gangs that sought to exploit the people.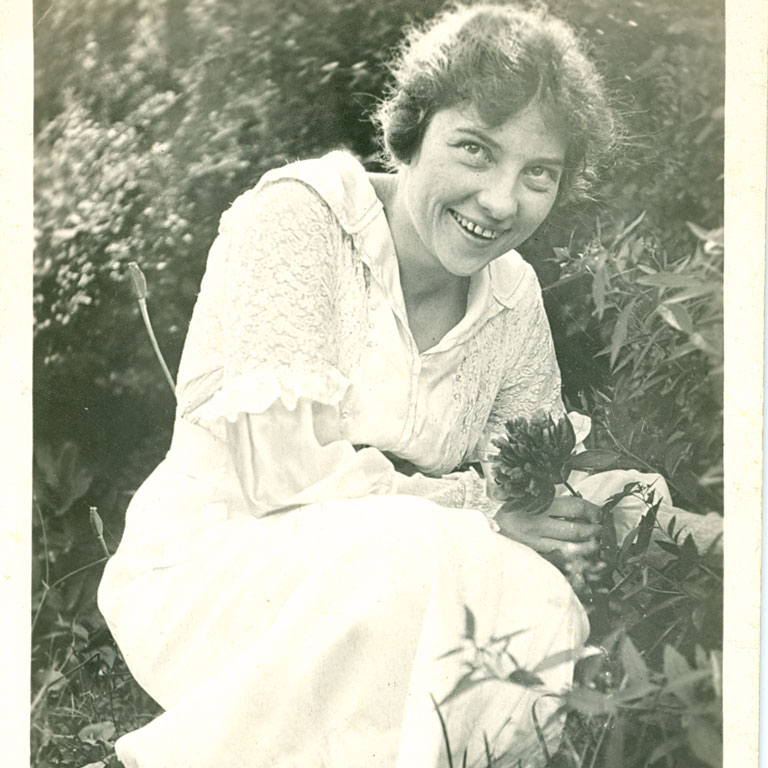 Friedman was assigned the task of trying to stop them, but as she wrote, "the government law enforcement agencies had no more taste for [enforcing Prohibition] than the public who loved their drink." But, with minor exceptions, the officials were honest and thus had to do their duty. It was an unwinnable battle, but the officials had to keep trying for the sake of the people.
Uncovering Bootleggers - Elizabeth Friedman's Brilliant Insight 
Elizebeth Friedman knew the bootleggers she was investigating were going to be easy to crack. After all, their codes were simple and predictable. She had a simple piece of advice for them to consider: "When choosing a keyword, never choose one which is associated with the project with which one is engaged."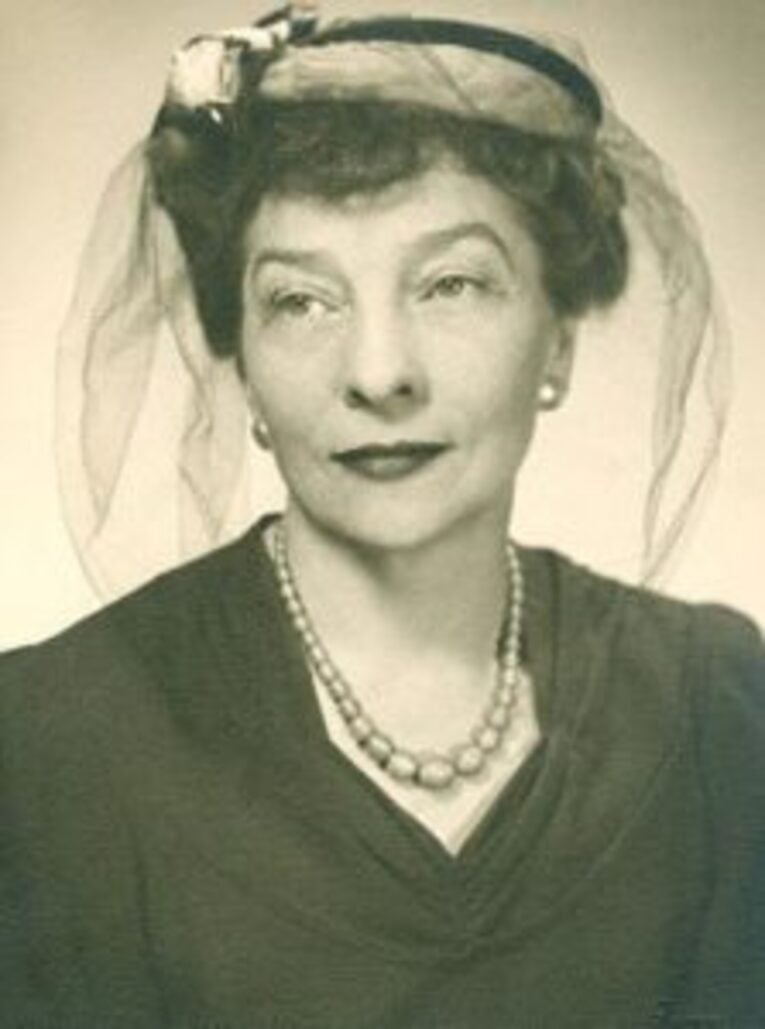 Her insight was a brilliant one, and it helped her to easily uncover their smuggling activities. She knew that if they chose a keyword with no relation to the project, it would be much harder to crack their codes and make her job much harder. Thanks to her keen insight, Friedman soon found that uncovering bootleggers was like child's play.
Unraveling 12,000 Encryptions: The Incredible Story of Elizebeth Smith Friedman
Throughout the Prohibition era, Elizebeth Smith Friedman and her clerk achieved the impossible: they solved around 12,000 encryptions. Time magazine reported that this codebreaking feat resulted in 650 criminal prosecutions and that Friedman testified in 33 court cases. Her work was a major contributor to stopping the illegal alcohol trade in the United States.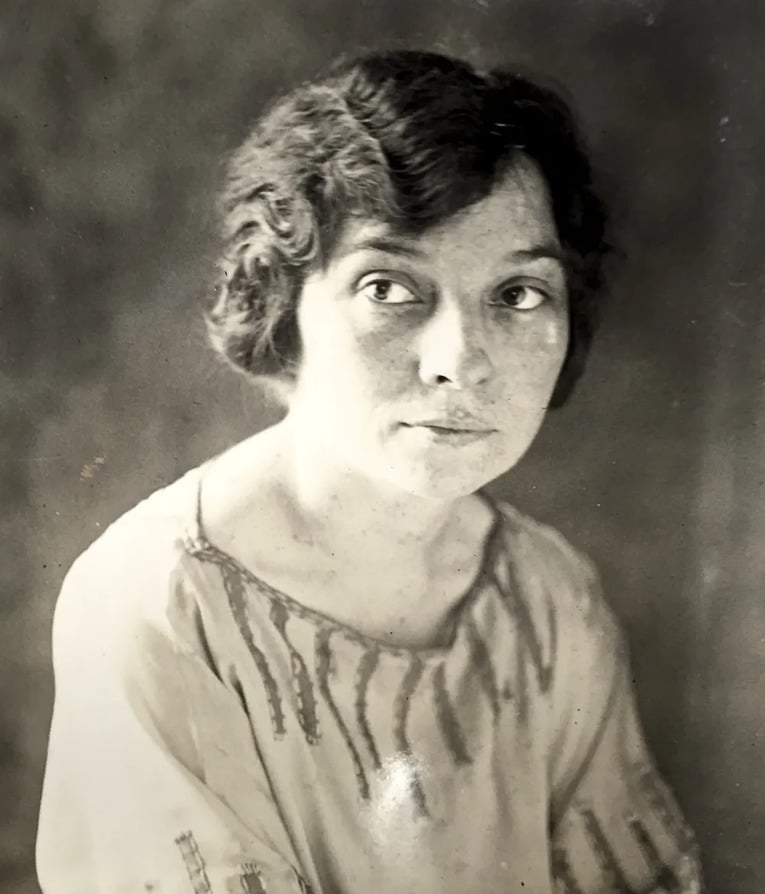 Friedman is a true example of a crime-fighting hero. Her incredible perseverance and dedication to her work made a real difference in the world of law enforcement. She stands as a symbol of the power of intelligence and hard work, even in the face of seemingly insurmountable odds.
Unlocking the Mysteries: Mrs. Elizebeth Smith Friedman's Remarkable Testimony 
Mrs. Elizebeth Smith Friedman left a lasting impression on those who encountered her. Colonel Amos W. Woodcock, Special Assistant to the Attorney General, was astounded by her testimony, as reported by Smithsonian Magazine. Mrs. Friedman was a pioneering cryptanalyst and her unique skills enabled her to unlock the mysteries of espionage and smuggling.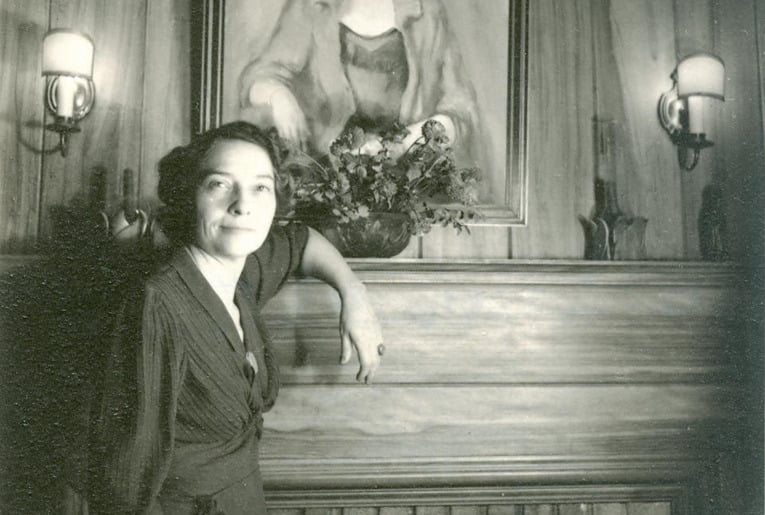 She was an invaluable asset to the US government, helping crack codes and uncover secrets. Her remarkable testimony provided a wealth of information and insights to those who heard it. Mrs. Friedman truly left an indelible mark on the world with her remarkable achievements.
Hidden Genius of Elizebeth Smith Friedman 
Elizebeth Smith Friedman was a true genius when it came to deciphering and decoding. Her remarkable abilities amazed everyone and left them in awe of her competency. Little did they know that her greatest achievements were yet to come.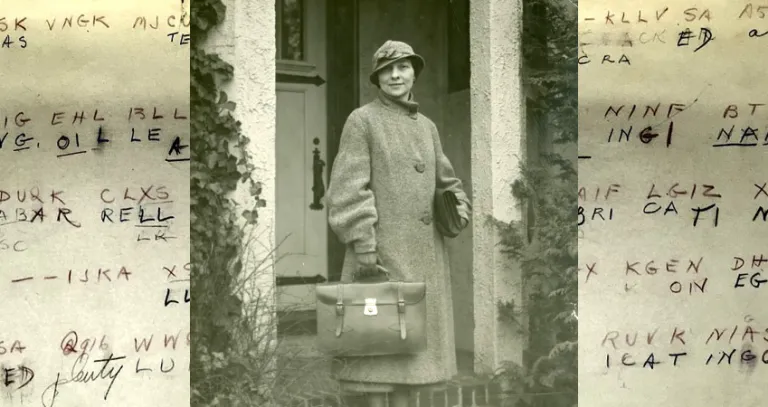 Her brilliance would eventually unlock secrets that had been hidden away in history, and uncover the truth behind some of the most notorious cases of her time. Elizebeth Smith Friedman was a woman ahead of her time with an uncanny knack for uncovering the hidden.
Breaking Codes and Gender Barriers: The Incredible Story of Elizebeth Smith Friedman
The incredible story of Elizebeth Smith Friedman is one of determination and perseverance. After the Coast Guard was taken over by the Navy in 1941, Friedman, who was assigned to break the codes of Nazi spies in South America, was unfortunately demoted due to her gender.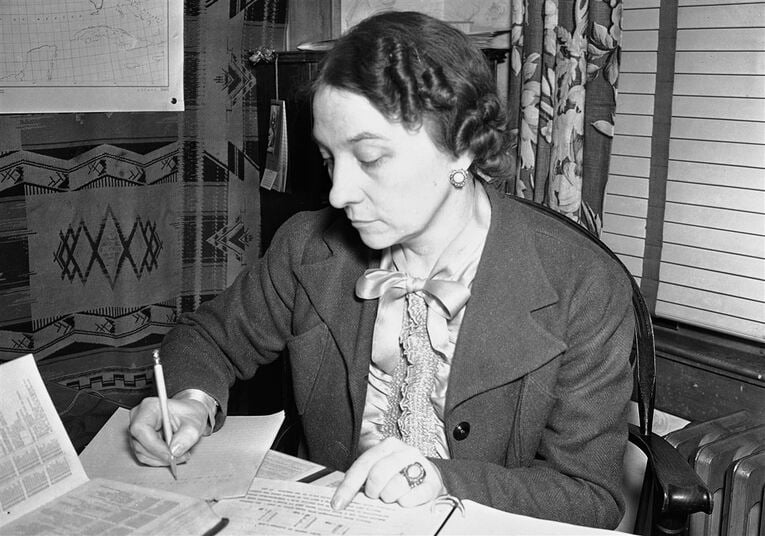 Despite this setback, she was determined to work on the more complex codes used by the Japanese and German governments. Despite the many frustrations she faced, her incredible work would eventually save thousands of lives during World War II.
Elizebeth Smith Friedman's Tenacious Tale of Spying on Nazis 
Despite the odds being stacked against her, Elizebeth Smith Friedman was determined to fulfill her mission: spy on Nazis whom the U.S. feared would incite coups in South America. But success seemed far away when FBI director J. Edgar Hoover tipped off the Nazis, jeopardizing the intelligence operation in place, according to Smithsonian Magazine.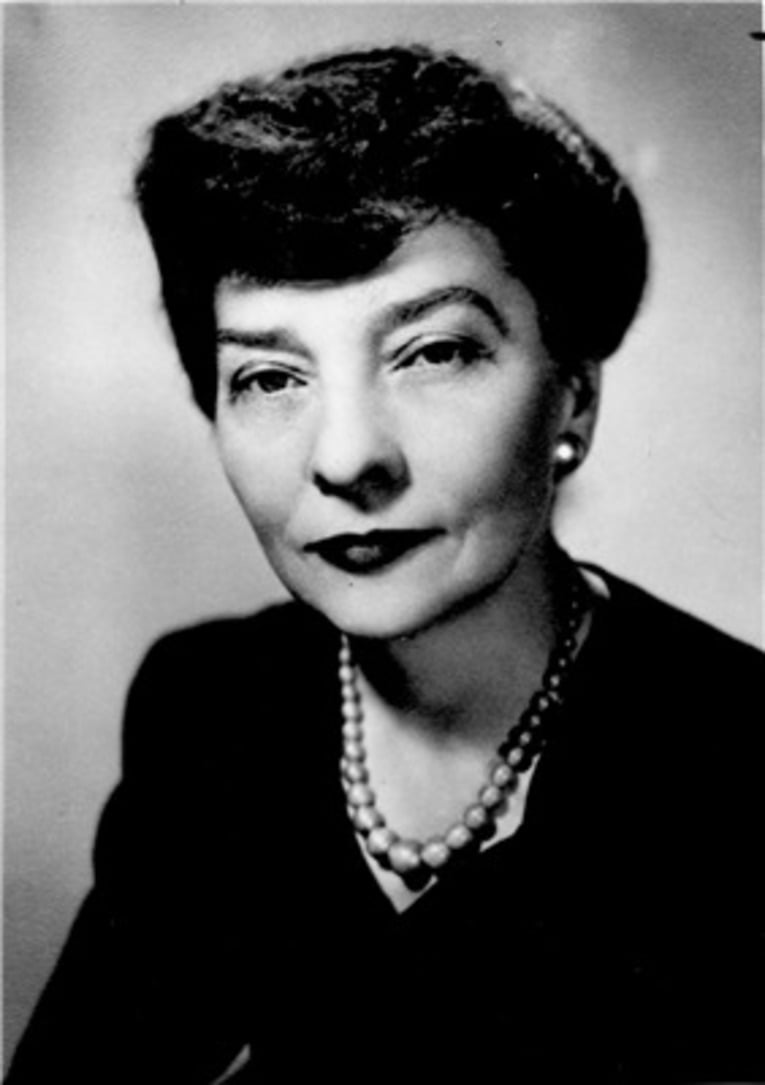 Yet, despite this setback, Elizebeth remained undeterred, going to great lengths to see her mission through. Her tenacity and dedication remain an inspiration to this day.