The Terrifying Crashes, Beautiful Women, and Fun Facts of NASCAR
The National Association for Stock Car Auto Racing (NASCAR) is one of the most popular racing sports in the U.S. In fact, it is the second most watched sport in the United States after football!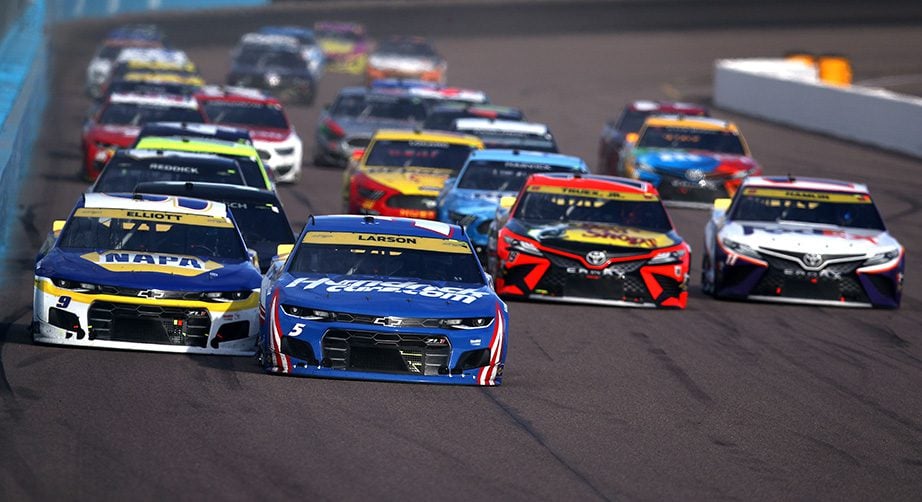 The fans who can go to races will follow these cars all over the country to different tracks. Here are some interesting facts about this speedy sport that you might be surprised to learn.
NASCAR Cars are Faster Than You Think
When watching a NASCAR race it's hard for our brains to even process the speed that the cars are going, because they're all whipping around the track at insane speeds. These vehicles can go up to 200 miles per hour.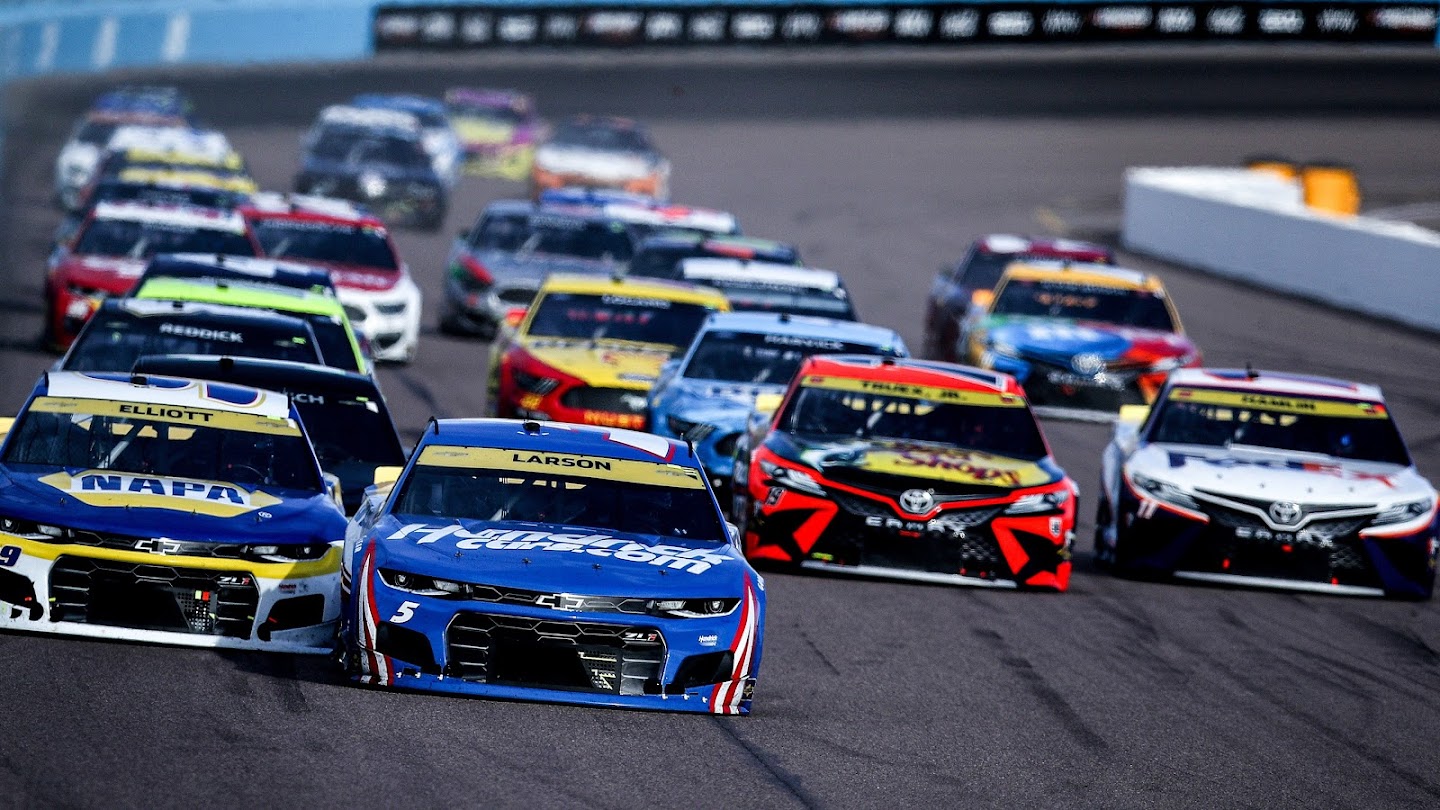 For context, that means these cars can cover the length of a football field in one second! In order to make the playing field even, all NASCAR vehicles have the same weight and produce up to 1,000 horsepower.
The first NASCAR Race Was in 1949
NASCAR began years ago in 1949 at the Charlotte Speedway race track. At the time it was called "Strictly Stock Race" and the cars were nowhere near as impressive as they are today.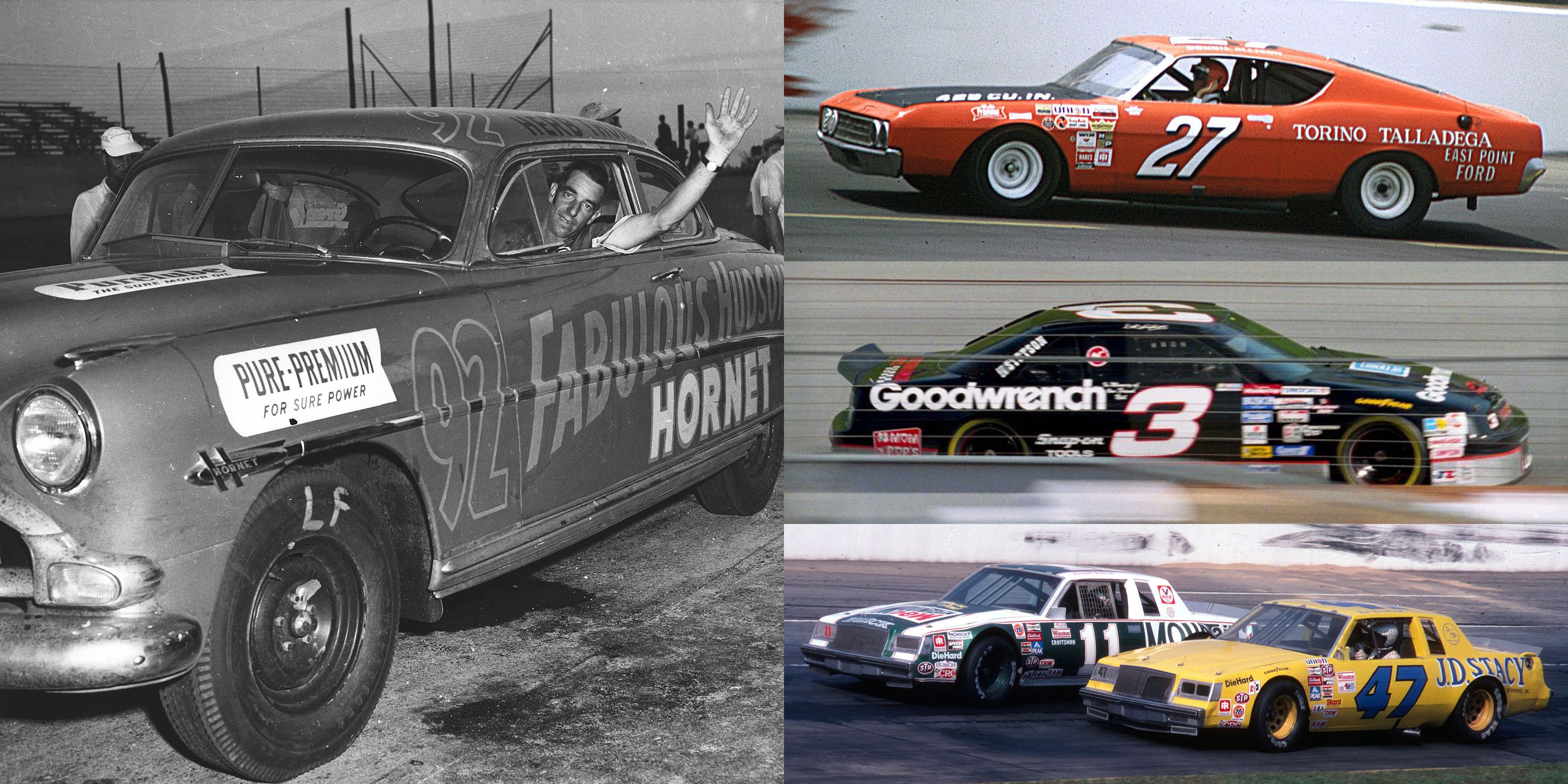 33 drivers took part in the first race and a man named Jim Roper was the very first winner when another driver was disqualified. There was great interest even then! Thousands of people were locked out of the race because the venue couldn't hold all the fans.
Richard Petty is the Most Successful NASCAR Driver in History
Richard Petty is widely regarded as the most successful NASCAR driver of all time. He drove in 1,184 races between 1958 and 1992. He was also the first person to win the NASCAR Cup Championship 7 times.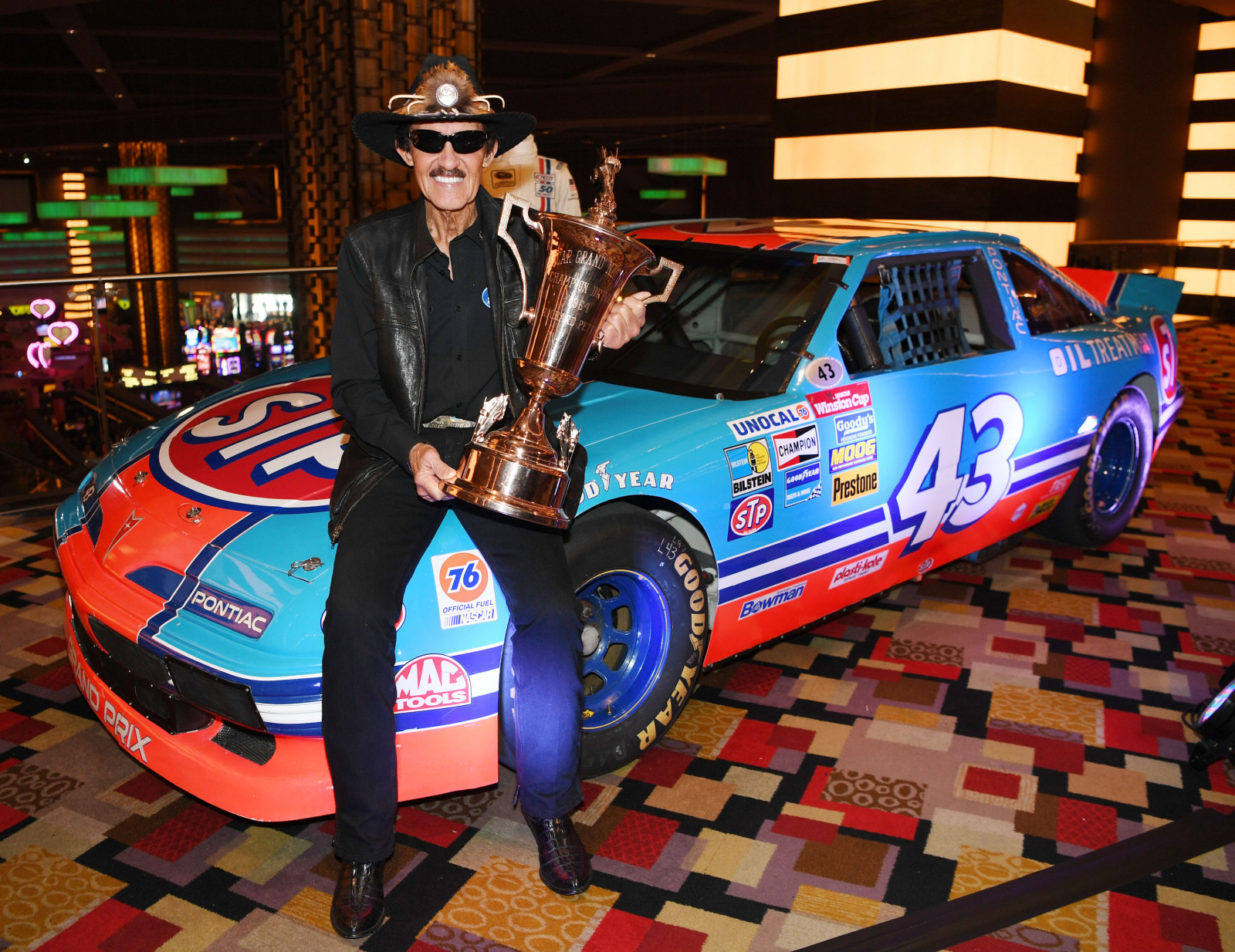 He also holds many other records in the NASCAR space, earning him the title as the most successful driver of all time. In 1992, President George Bush even awarded him the Medal of Freedom.
Drivers Have Specific Training for Their Necks
All athletes receive special training for their sport and drivers are technically athletes as well. NASCAR and F1 racing requires drivers to be in excellent shape. This includes training specifically for their necks!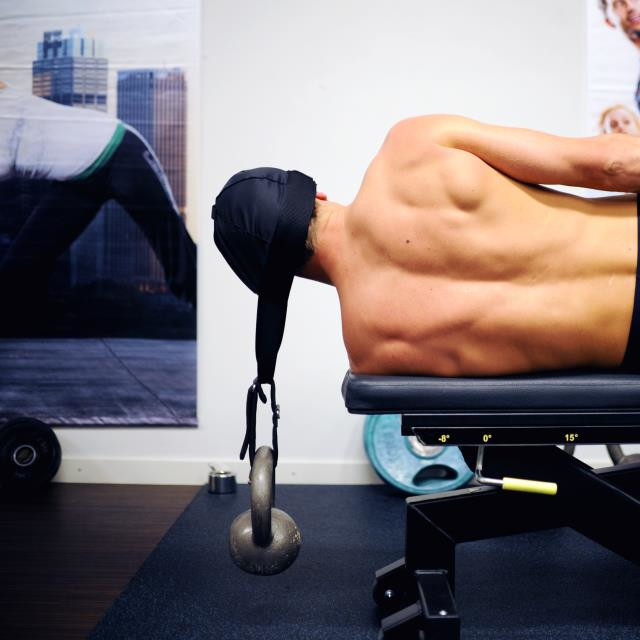 Because the cars are going at such rapid speeds and they are constantly turning left (because the race tracks are a loop) the force can make drivers' necks really sore and can even make them pass out. In training they focus on strengthening their neck muscles to counter this.
Drivers Can Lose Up to 10 Pounds in Sweat During the Race
Yes, you read that right! Drivers can lose up to 10 pounds due to the excessive amounts of sweat they produce during races. There is typically intense heat in the car because of the engines but drivers also sweat from the physical exertion of driving as well.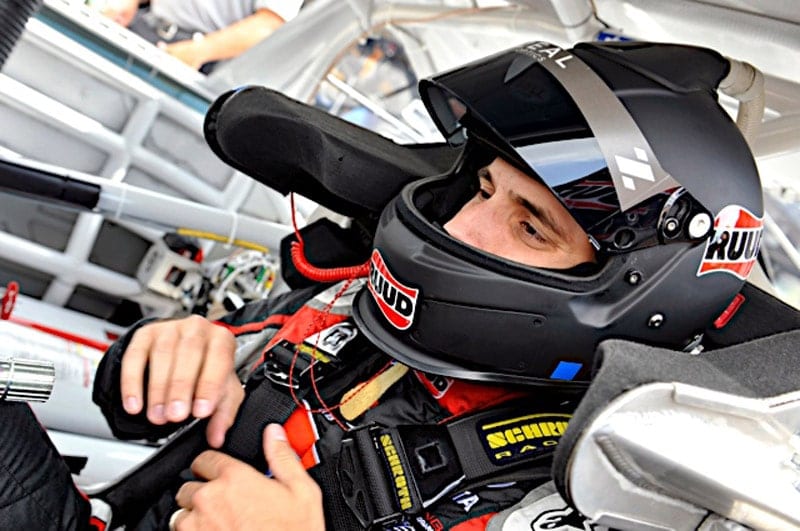 They wear layers of clothes and heavy fireproof suits for protection. It's usually hotter than 100 degrees in a NASCAR vehicle! In one instance, a driver lost 10% of his body weight in a 400-mile race.
If You Finish the Daytona 500 You Go Directly Into the Hall of Fame
If you're a football fan, think of the Daytona 500 race as the Super Bowl of racing. It's the most exciting race of the year for NASCAR fans. Drivers can only consider themselves as having participated in this race if they complete all 200 laps of the track.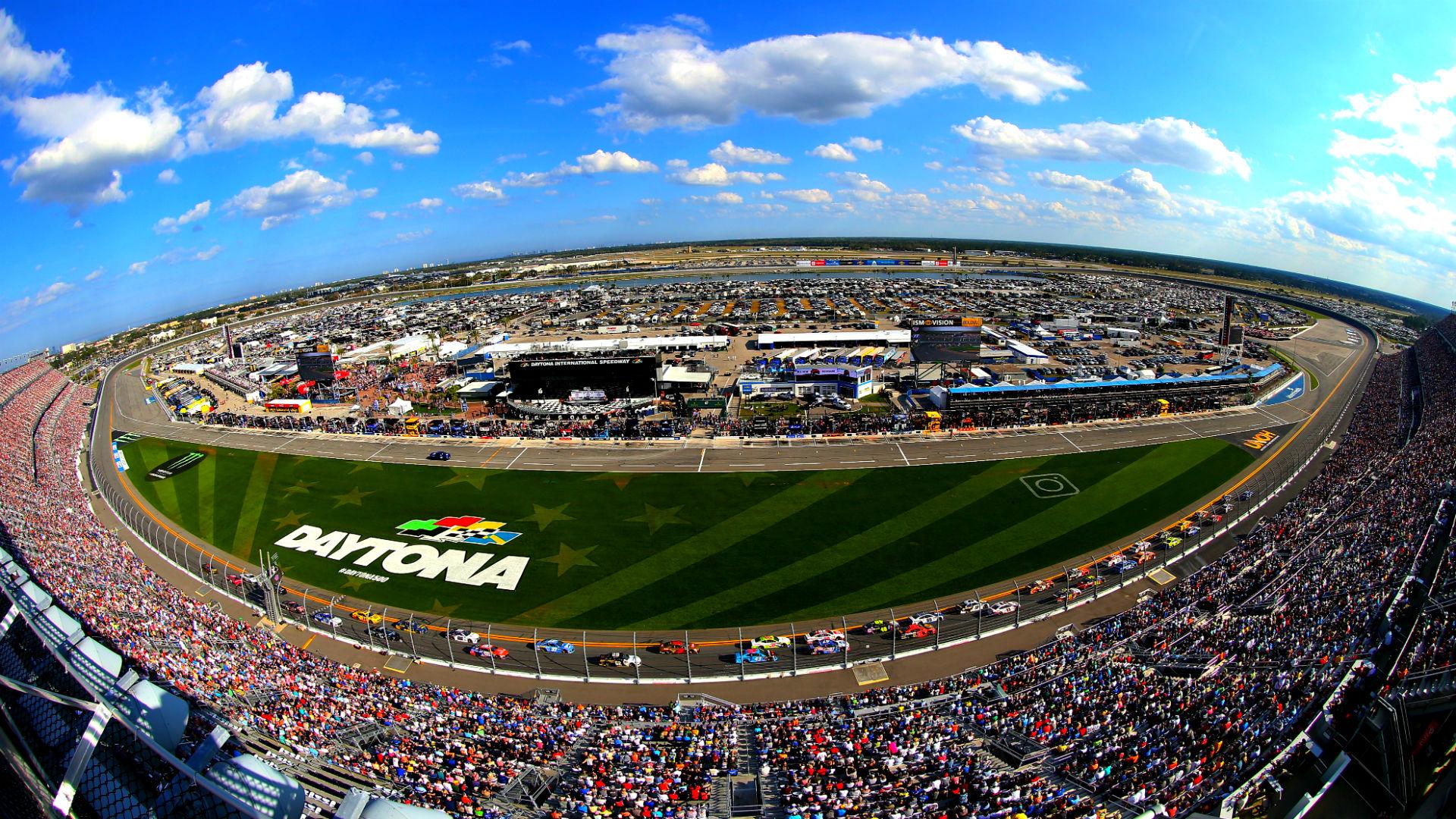 Drivers who win this prestigious race are directly inducted into NASCAR's Hall of Fame. To give you an idea of how big this event is, the 2016 Daytona 500 drew the largest television audience of any event that year. 20 million viewers tuned in to watch.
NASCAR Inspired New T.V. Innovations
Because of the popularity of the sport, NASCAR actually inspired new television innovations that had never been tried before. The first race to be televised was at the Daytona track in 1979.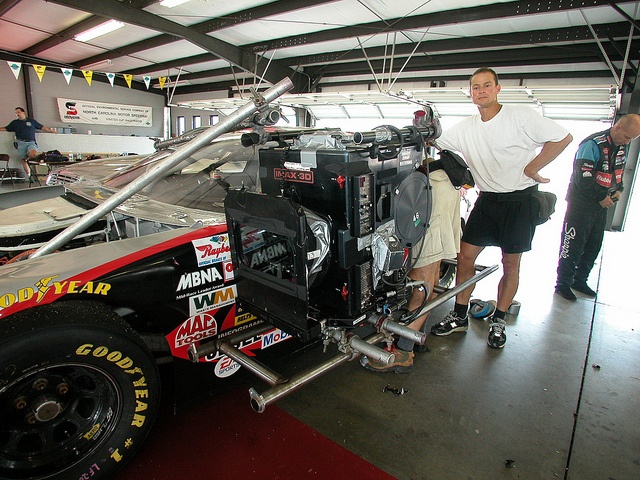 The sport also introduced two new kinds of T.V. camera for filming races. The "in-car" camera and the "speed shot" camera revolutionized how racing was filmed and televised. It gave people an insight into what really happens in the car and on the track.
Some NASCAR Drivers Drive Beaters Off the Track
Although they drive those fancy race cars on the track, not every driver chooses to own these speedy cars in their personal lives. Joey Logano drives a 1939 GMC pickup when he's not racing on the track.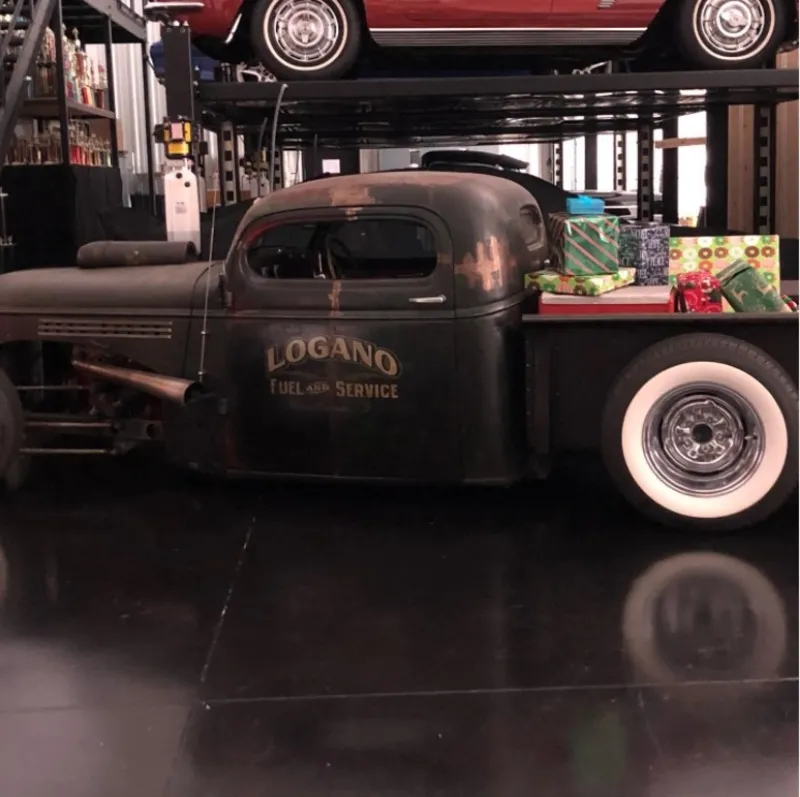 It's a vintage pickup that looks like nothing special but is actually very souped up under the hood. He lovingly refers to his GMC as the "Rat Rod".
Danica Patrick's Ford Expedition
When Danica is not speeding around the track she's driving a regular old Ford Expedition. You'd never know that the driver behind that wheel is one of the most impressive NASCAR drivers!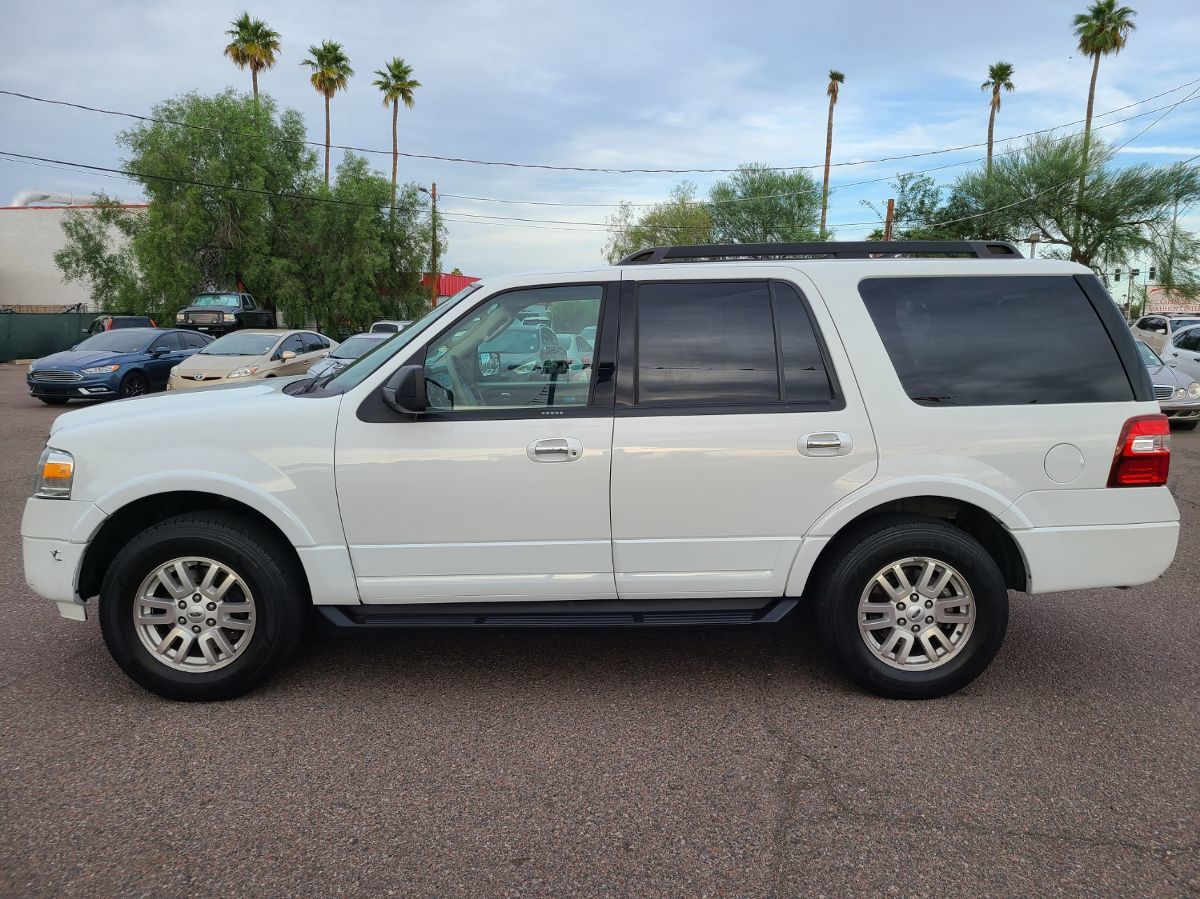 She didn't actually have to purchase the Ford Expedition, though. It was a gift on behalf of her sponsor, Ford. To be fair, she does have a Lambo sitting in the garage at home as well.
Dale Earnhardt Jr.'s Chevy S10
Dale Earnhardt Jr. has an impressive collection of cars in his garage, but he also has an "everyman" car. His blue chevy pickup is not what you would picture the famous racer in off the track, but it's part of his collection nonetheless.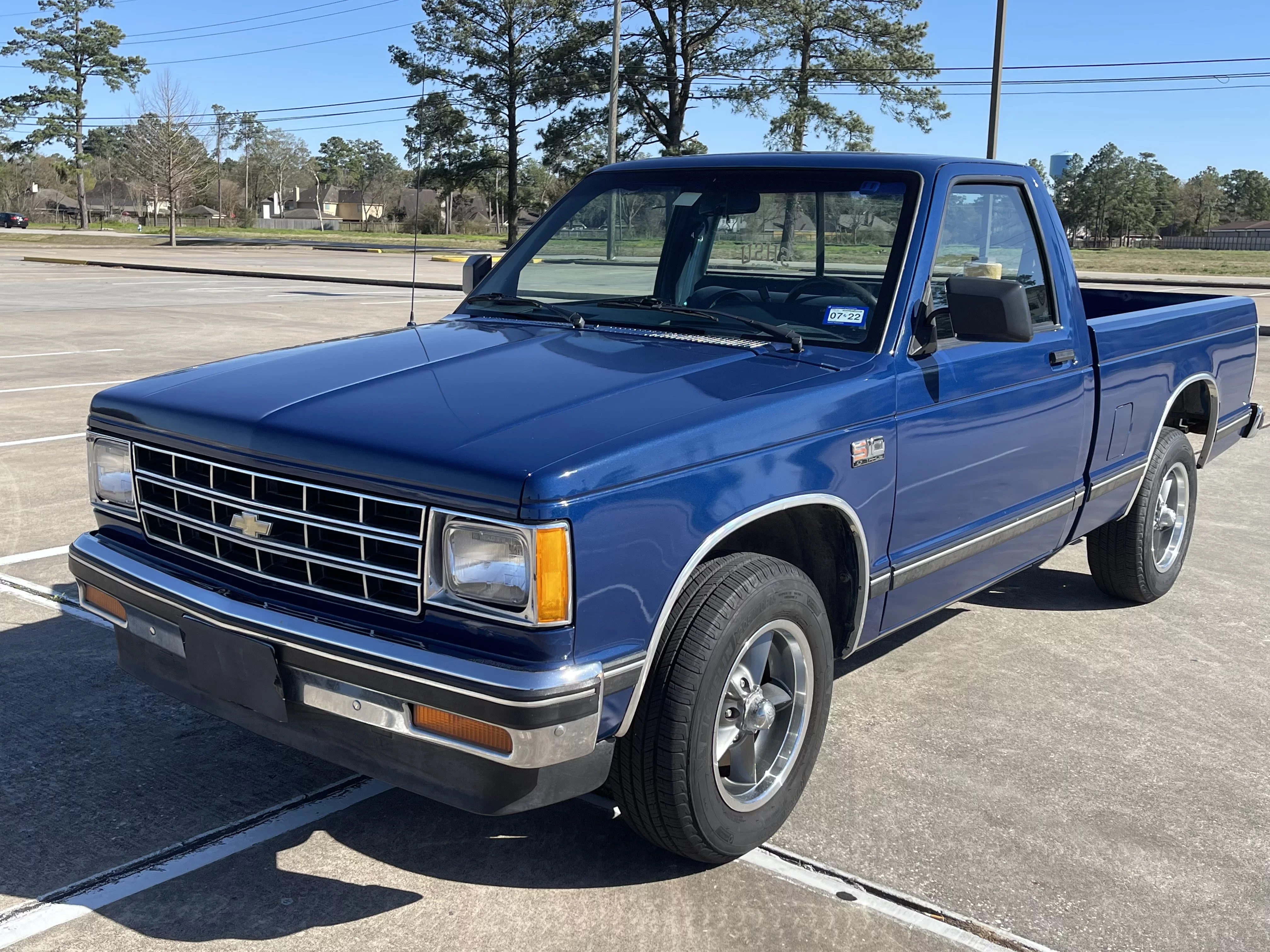 He has more than one beater that he still drives consistently in addition to the fancy ones in the collection. This one is from 1988.
Cars Cannot Weigh Less Than 3,400 Pounds
The racing cars cannot weigh less than 3,400 pounds to be considered compliant for racing. They will be weighed at different times throughout the race to ensure that they remain heavier than this as a safety precaution.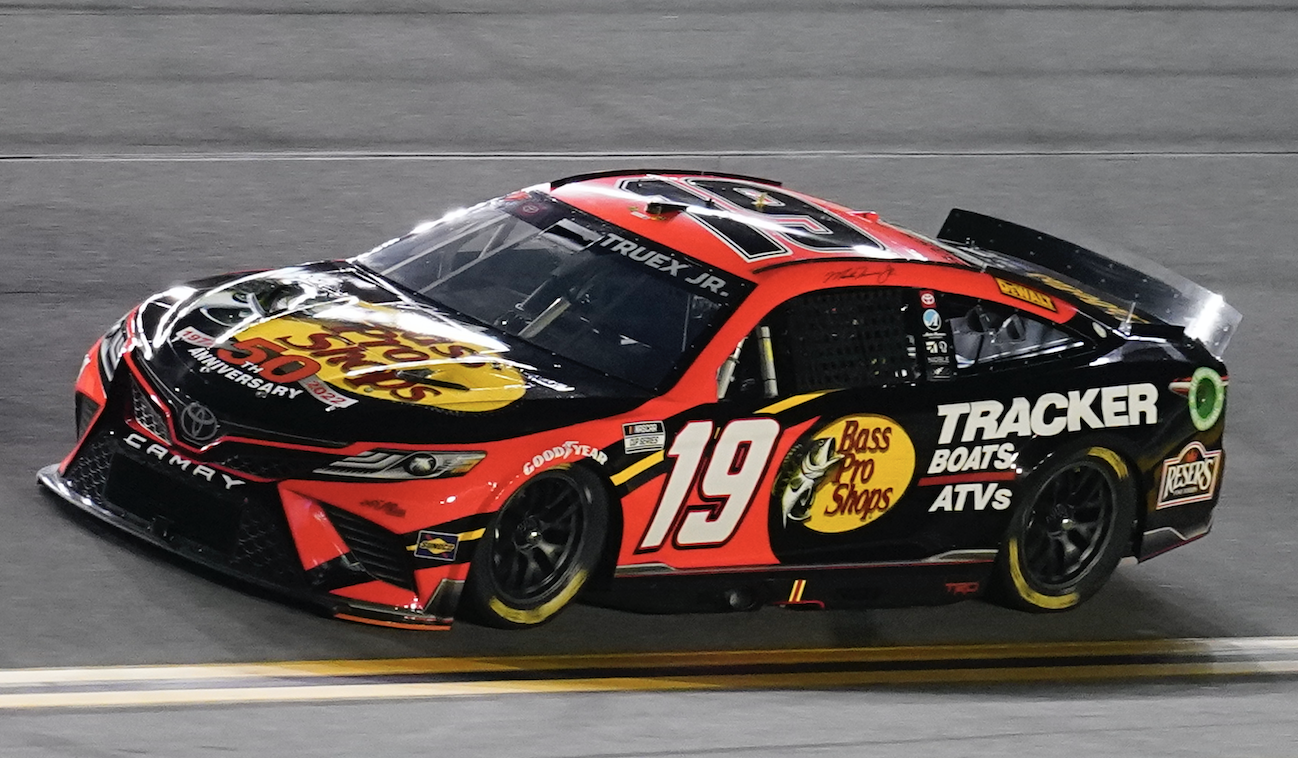 They found that lighter cars have a higher probability of crashing and burning (literally). The weight condition has helped to limit dangerous and potentially fatal crashes on the track.
Sara Christian Was the First Woman to Compete in NASCAR
NASCAR has always been a male dominated sport but there are also some incredibly impressive female NASCAR drivers as well. Sara Christian was the first of many and she competed between 1949 and 1951.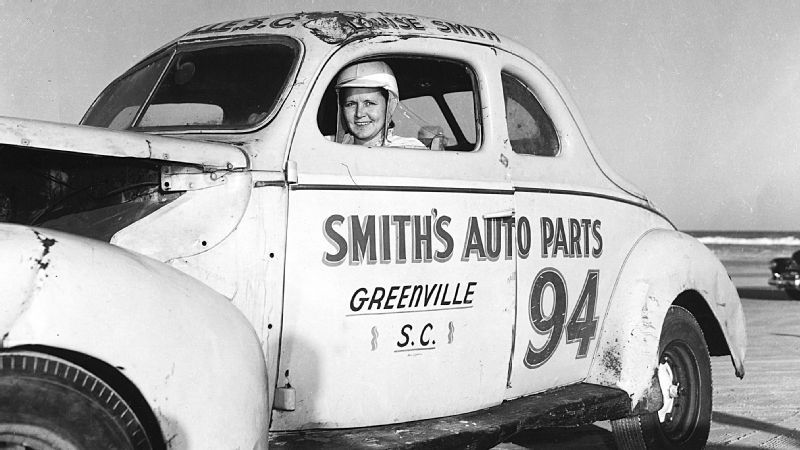 She participated in the very first NASCAR race and goes down in history as the woman who set the stage for other popular female drivers such as Janet Gutherie and Danica Patrick.
Some Drivers Pee Their Pants During Races
One of the more interesting facts about NASCAR is that the drivers do actually pee their pants occasionally during races. The high intensity sport requires drivers to be hydrated at all times when nature calls, they have to make it work.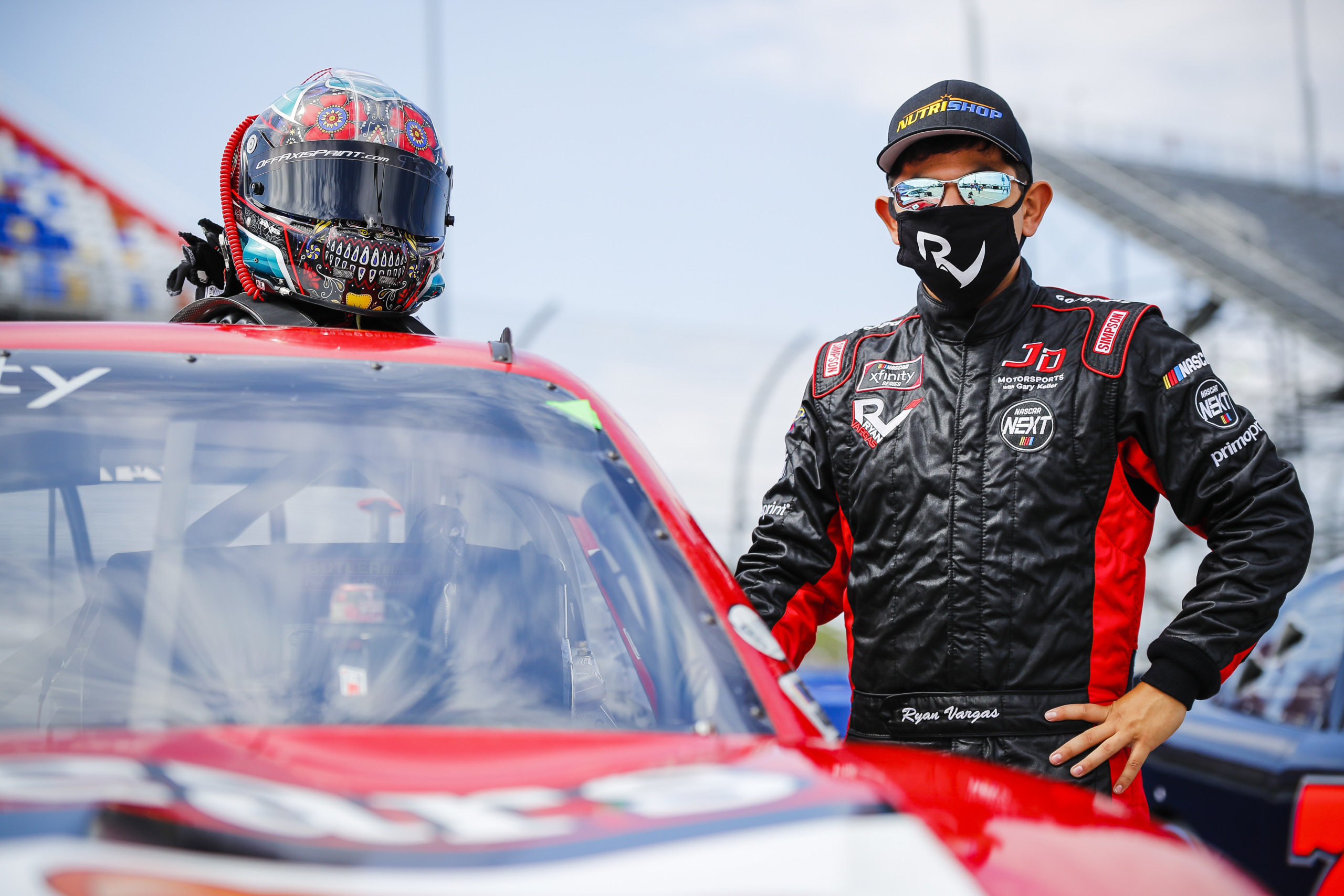 Every second counts in a race so there certainly isn't time to stop by the bathroom in the middle of a race. They have to just relieve themselves in their suits and continue to race. It's worth it for a win!
Drivers and Fans Can Be Injured
NASCAR is not a sport for the faint of heart. Crashing in a hot car going 200 miles per hour is potentially fatal. Some of the NASCAR crashes are terrifying and hard to watch. One of the most intense NASCAR crashes involved driver Geoff Bodine in 2001.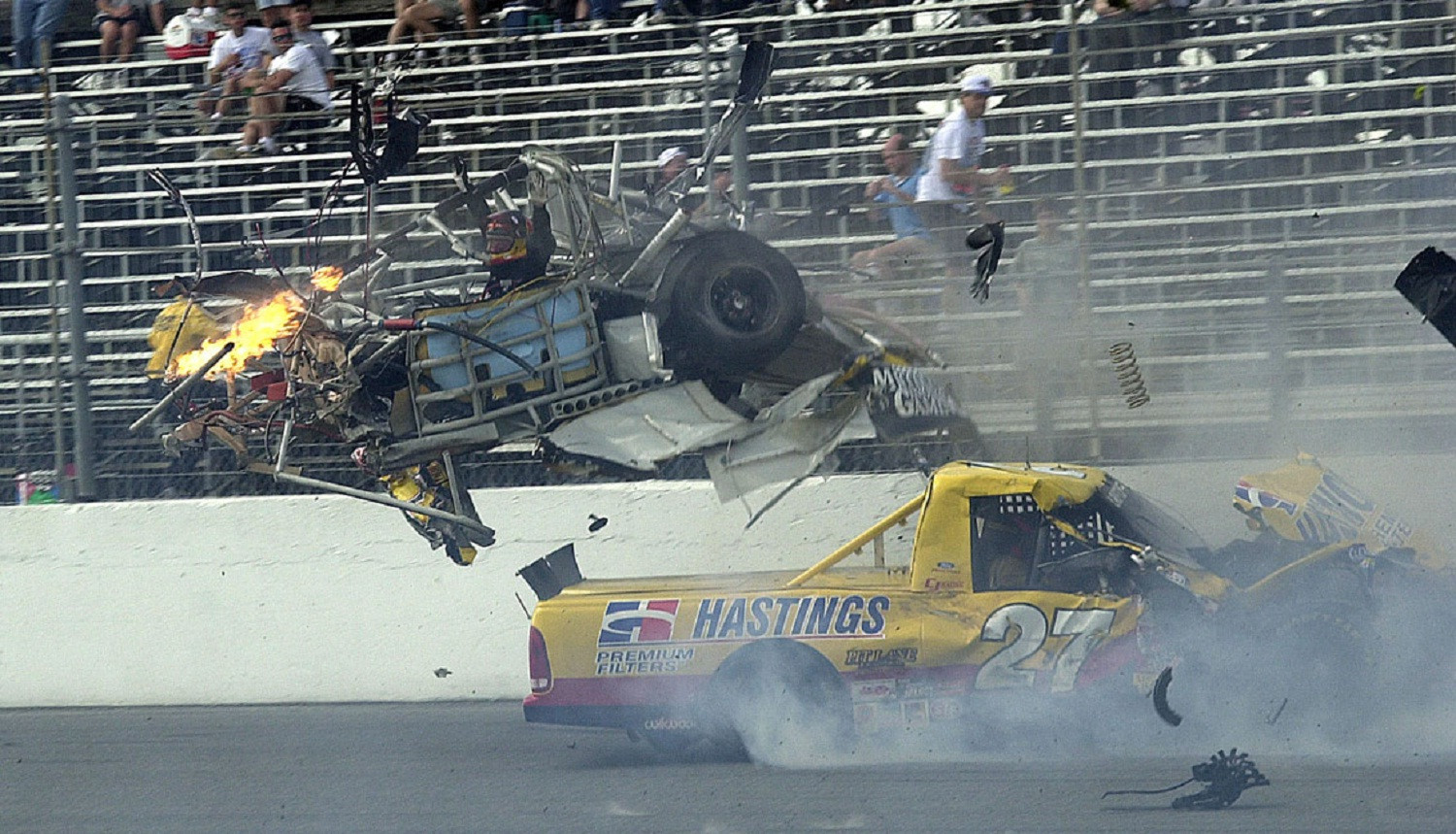 He was hit from behind causing him to crash into the wall separating the track from the fans. His car exploded from impact and drivers and fans were injured. It goes down as one of the worst crashes in NASCAR history.
Dale Earndhart's Fatal Crash
At the end of the 2001 Daytona race, Dale Earndhart crashed into the wall of the track in an accident that proved to be fatal. It was a tragic incident that impacted the sport forever in many ways.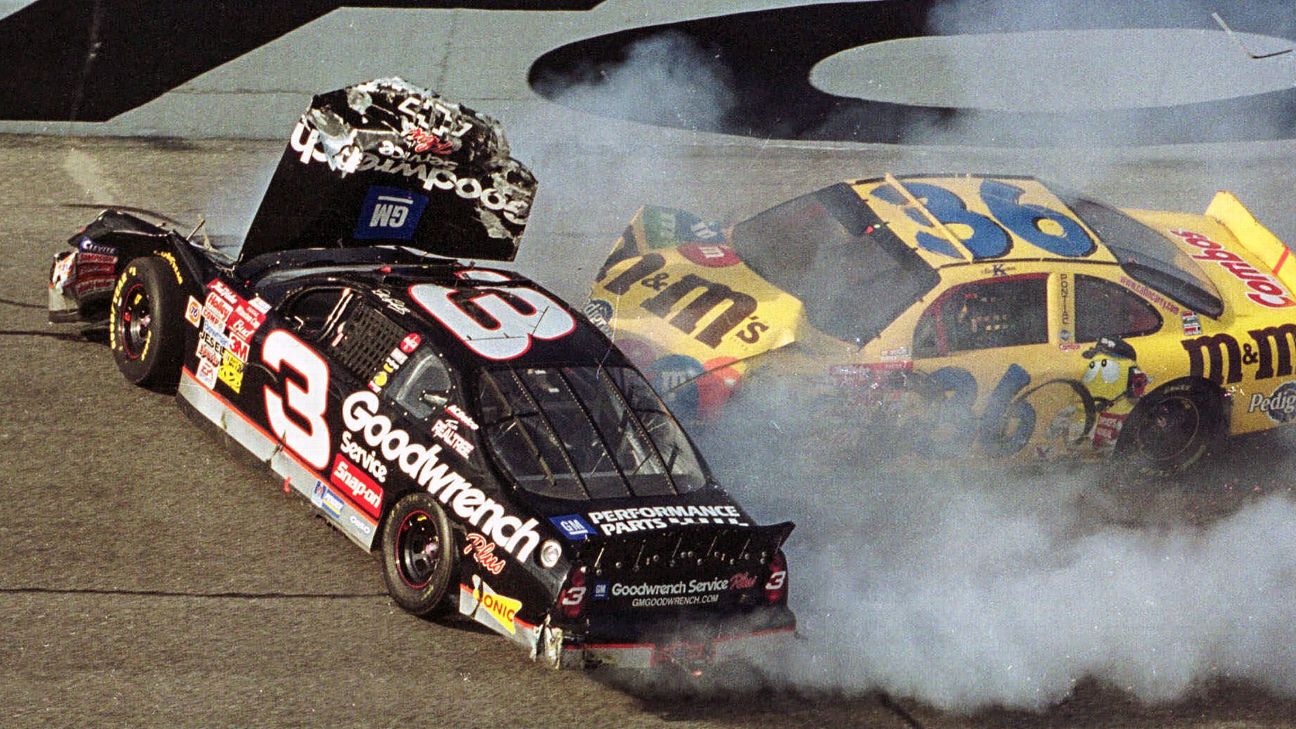 The crash involved 17 other cars and when the drivers saw the impact they tried to help Earnhart but he had already passed away on impact, tragically. No one else has lost their life on a NASCAR track because more safety precautions were put in place, such as the head and neck restraints required in cars.
The 2013 Crash of Kyle Larson
In 2013, Kyle Larson was racing to the finish line, prepared to take first at the Daytona 500 raceway. He was bumped from behind and his car drove through the fence towards the stands of fans.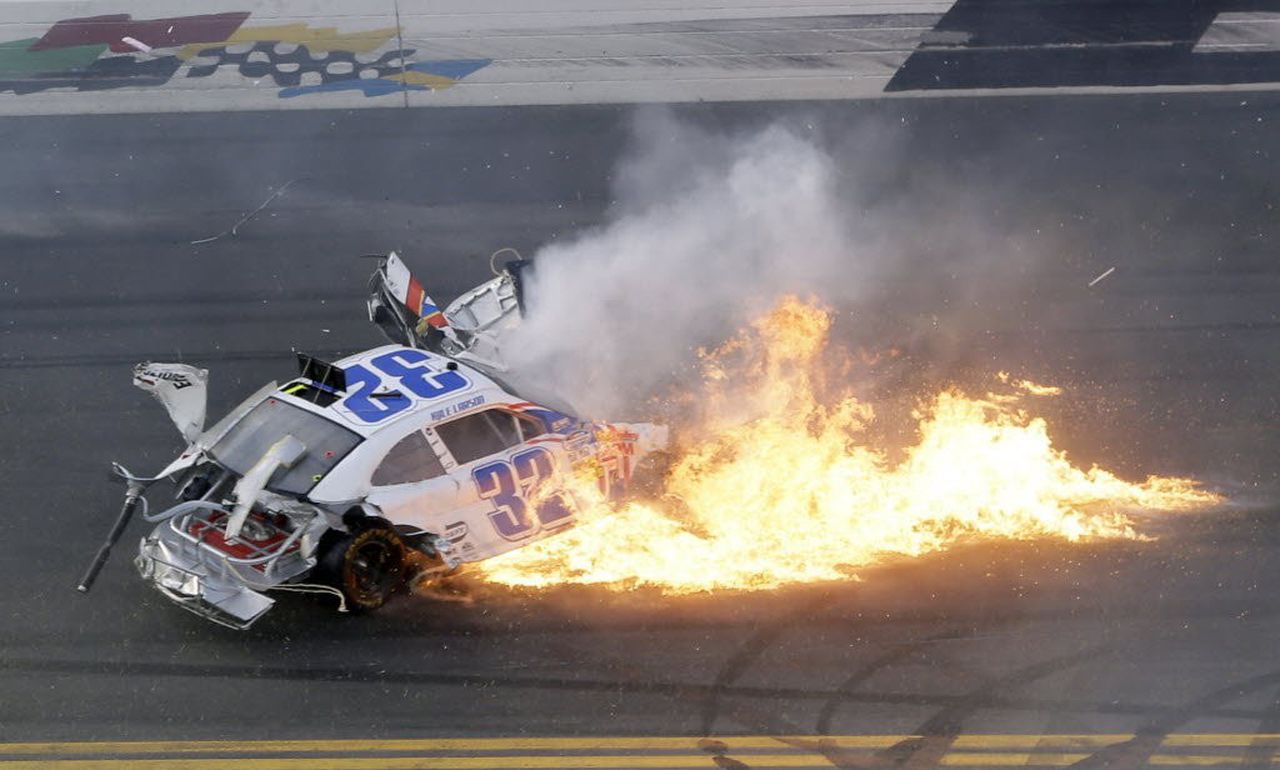 Multiple cars were involved in the crash and damaged beyond repair. Kyle's car was torn to shreds and his engine even flew off the car and landed in the grandstand. This was a more up-close view of the race than any fan planned on having.
The 2014 Crash of Clint Bowyer
Driver Clint Bowyer is lucky to have survived this intense crash in the 2014 Daytona 500 race. He was trying to get into position to overtake another driver when he was hit from behind (we're noticing a trend here).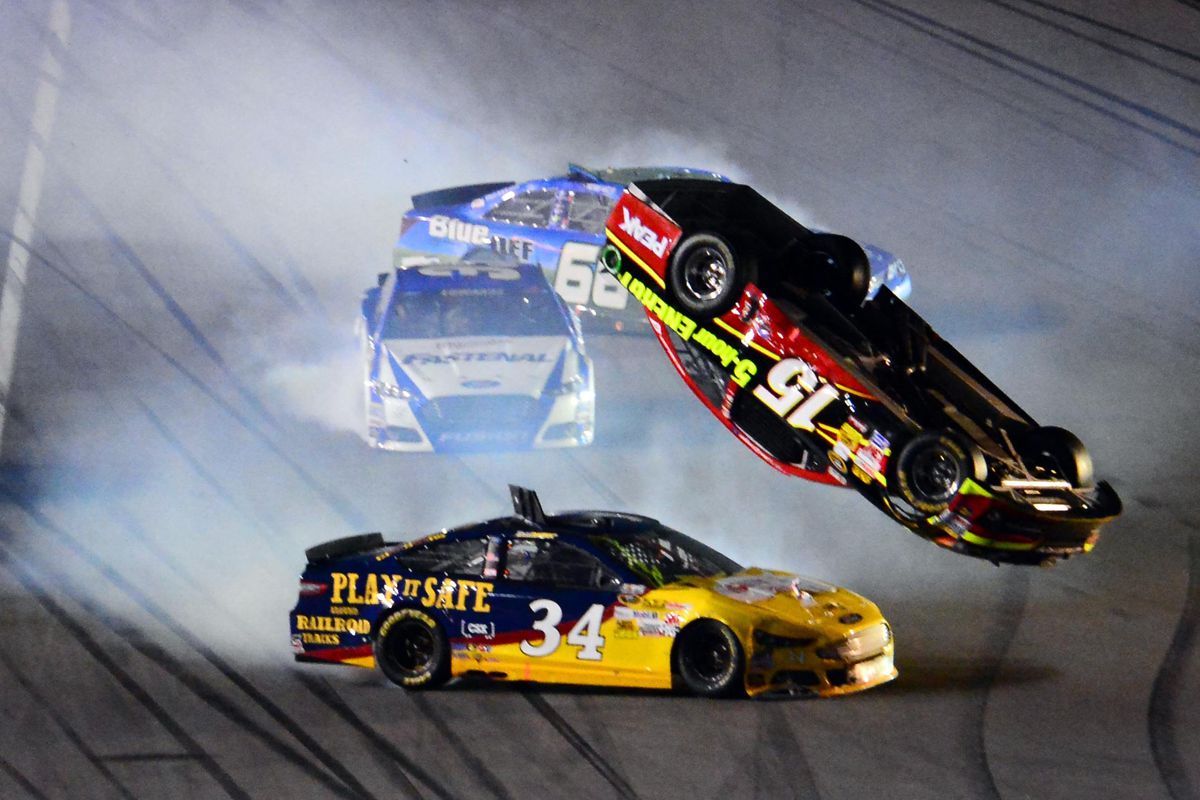 The crash involved many cars and most of which ended up being burned on some level. Clint's car suffered the worst damage because he went airborne. The car did more than one flip in the air and landed hard. Thankfully, no one sustained major injuries. But it could have been much worse.
Richard Petty Lost his Vision from a Crash in 1988
As we've mentioned, Richard Petty is widely regarded as the best NASCAR driver of all time. But, even the best of all time suffered more than one crash in his career. In this crash in 1988 his car slid sideways and made contact with the nose of another car.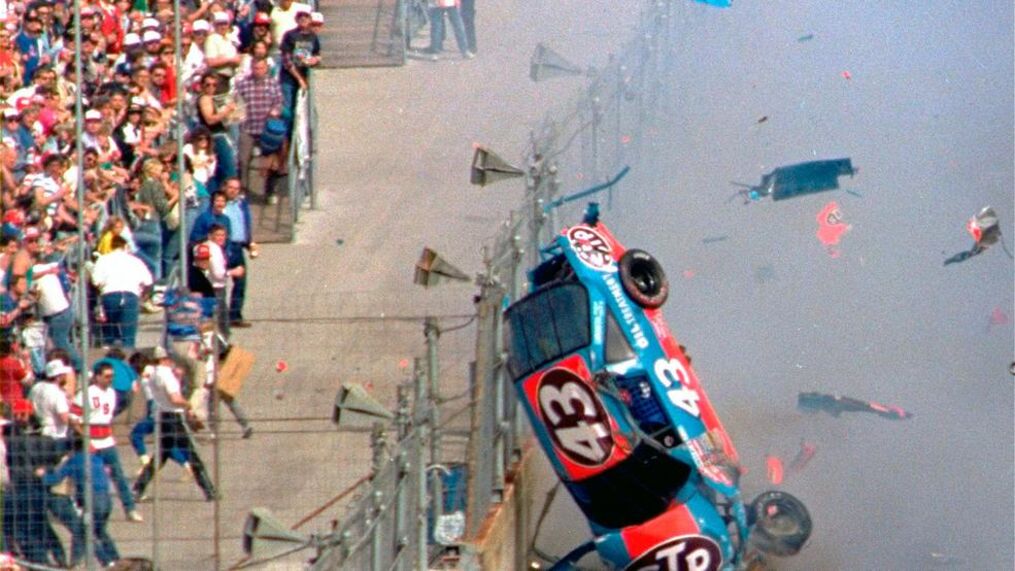 His car began spinning rapidly and when it finally stopped he was hit AGAIN and the spinning started all over again. The spins cause him to have temporary blindness. Thankfully, he regained his vision but it was still a terrifying crash and a reminder of the danger of the sport.
Brittany and Joey Logono
If you've ever watched NASCAR racing you might have noticed that most of the drivers have stunning girlfriends and wives. Joey Logano's wife, Brittany Logano is among them!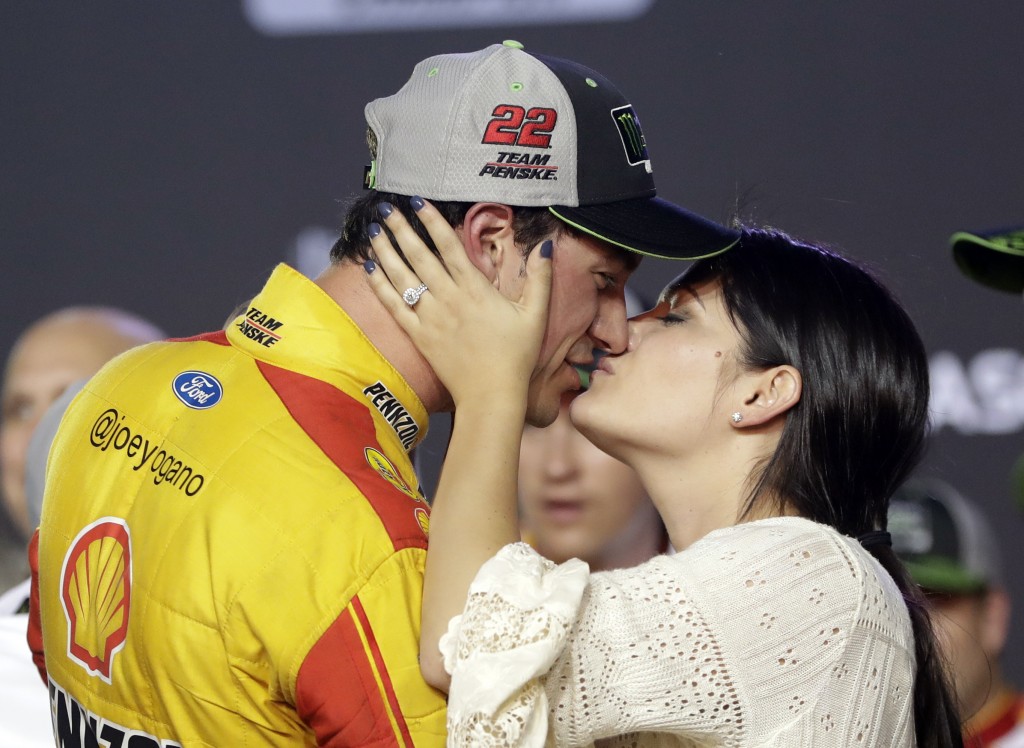 She has been a fan of NASCAR since she was a child and can be seen at all of Joey's races, traveling with him around the world. Apparently the two met at a skating rink and now share a family together. 
Whitney and Brian Scott
Whitney and Brian Scott are another "power couple" in the world of NASCAR. Whitney posted their wedding video on YouTube and the internet took it and ran. They gained a following quickly.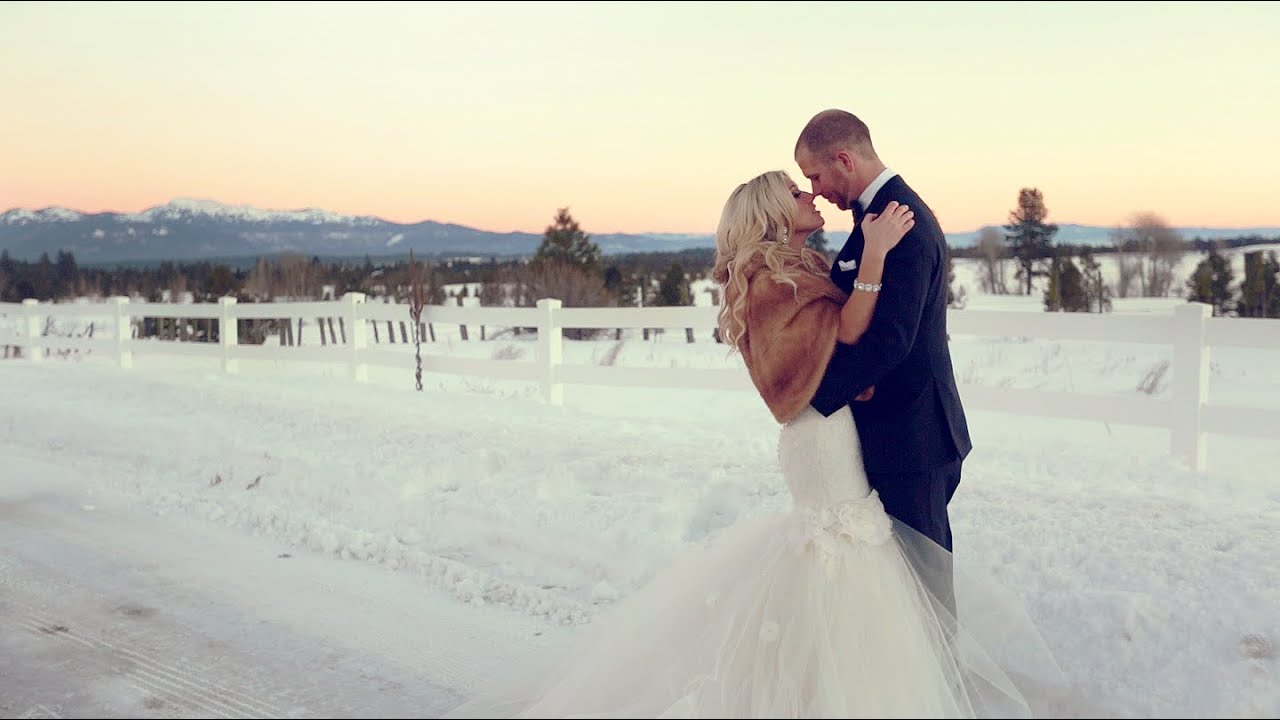 Brian Scott's emotional vows to his step daughter made the video go viral and they quickly shot up to be one of the most famous NASCAR couples. They now have a family together as well.
Chandra and Jimmie Johnson
Fans of NASCAR know that it is not uncommon for drivers to date beautiful models, which is the case for most professional sports. Jimmie Johnson is no exception. His wife, Chandra was a model.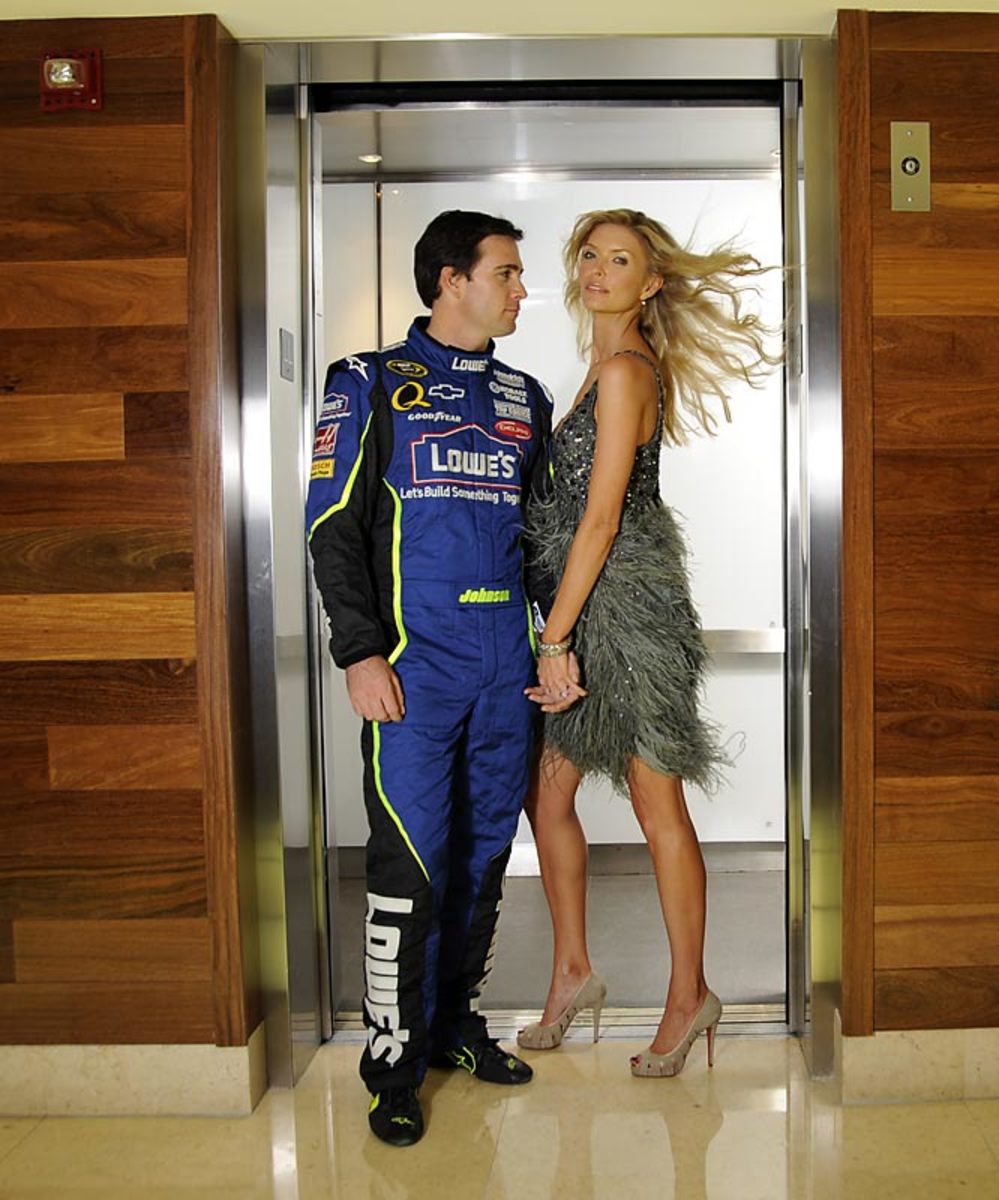 They were introduced through Jeff Gordon, a fellow NASCAR driver, back in 2002. The couple have two daughters together.
Amy Reimann and Dale Earnhardt Jr.
Dale Earnhardt Jr. is a legendary name in the world of racing. He is the son of Dale Earndhart who lost his life in the 2001 Daytona race. He's now semi-retired but he won many races in his hay day. His wife is the stunning Amy Reinmann.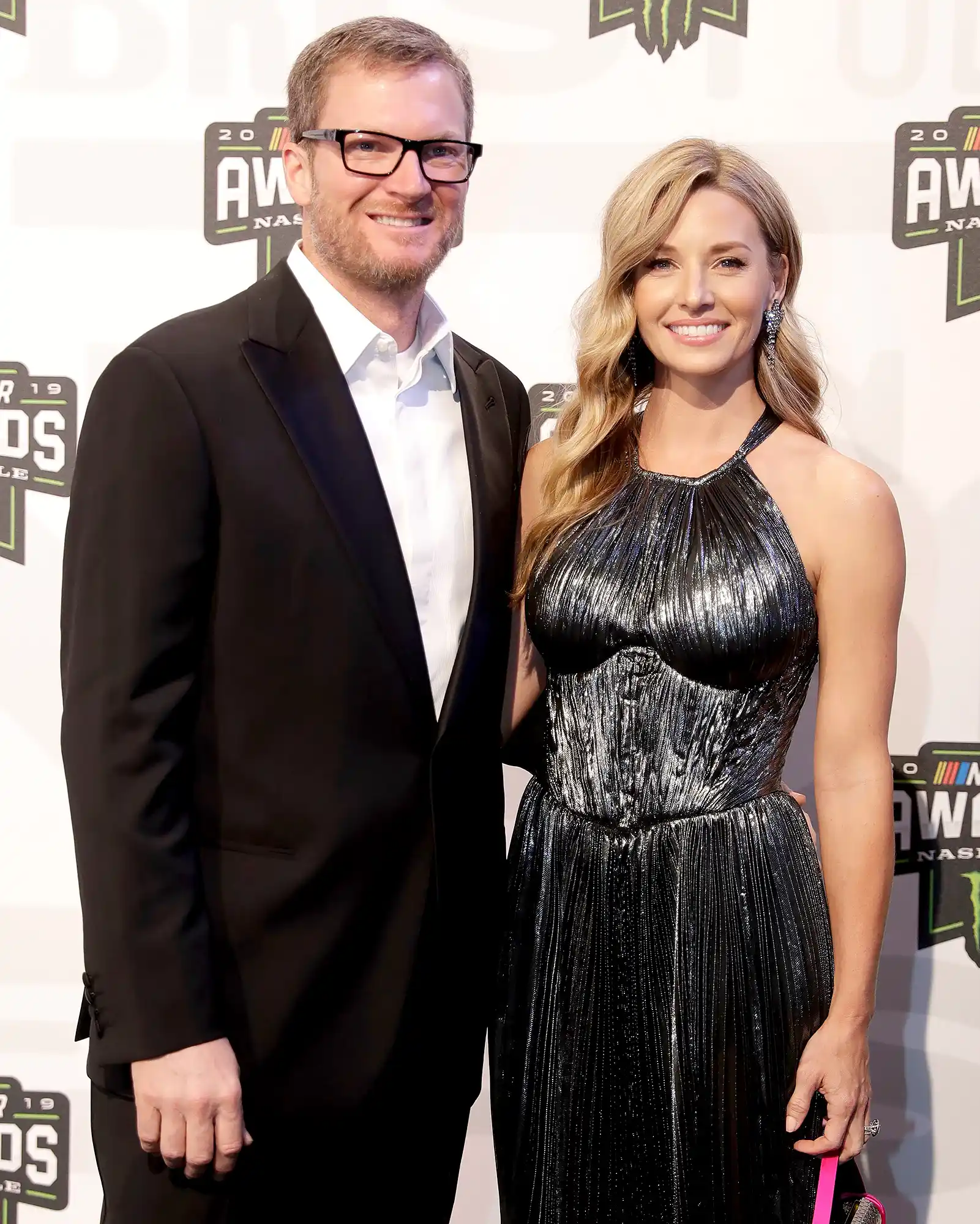 This pair have become one of the more favored "power couples" in the NASCAR world. Contrary to many other NASCAR wives, Amy is not a model (although she very well could be). Rather, she works in interior design.
The Stadiums are Massive
As you can probably guess, NASCAR stadiums are absolutely massive! They have to host thousands and thousands of screaming fans that come to see these cars whip around the track. As the sport has gained popularity, larger stadiums have had to be built to accommodate the crowds.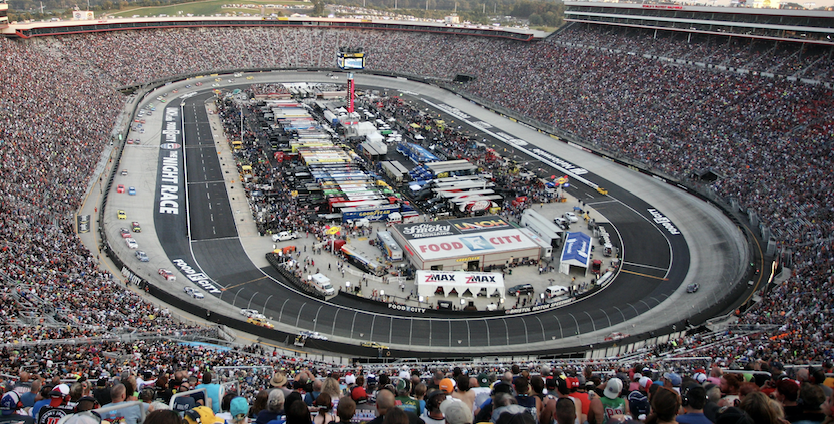 In fact, NASCAR stadiums are even larger than soccer stadiums, which is the world's most famous sport. The largest stadium has a capacity of 257,325 people!
NASCAR Driver's Don't Need a License
How is it possible that professional race car drivers don't need a license to participate? Well, the drivers undergo intense training for the particular kind of driving that is required for these races. But, they don't actually need a state-issued license to drive!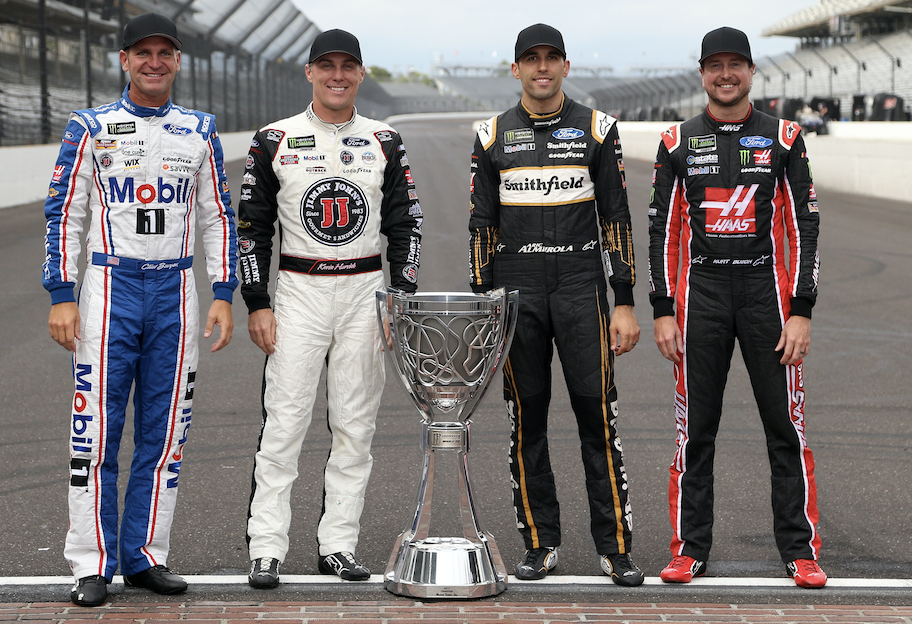 Likely, this is because driving on the freeway is a much different experience than driving on the track. They're almost unrelated, in fact. Of course, if they don't have a license they can't drive on regular roads but they're welcome on the track!
The Highest Paid NASCAR Drivers
Kurt Busch makes $7,500,000 a year as a NASCAR driver. Salaries vary based on sponsors, brand deals, and winning! His sponsors include Monster Energy, McDonald's, and SiriusXM.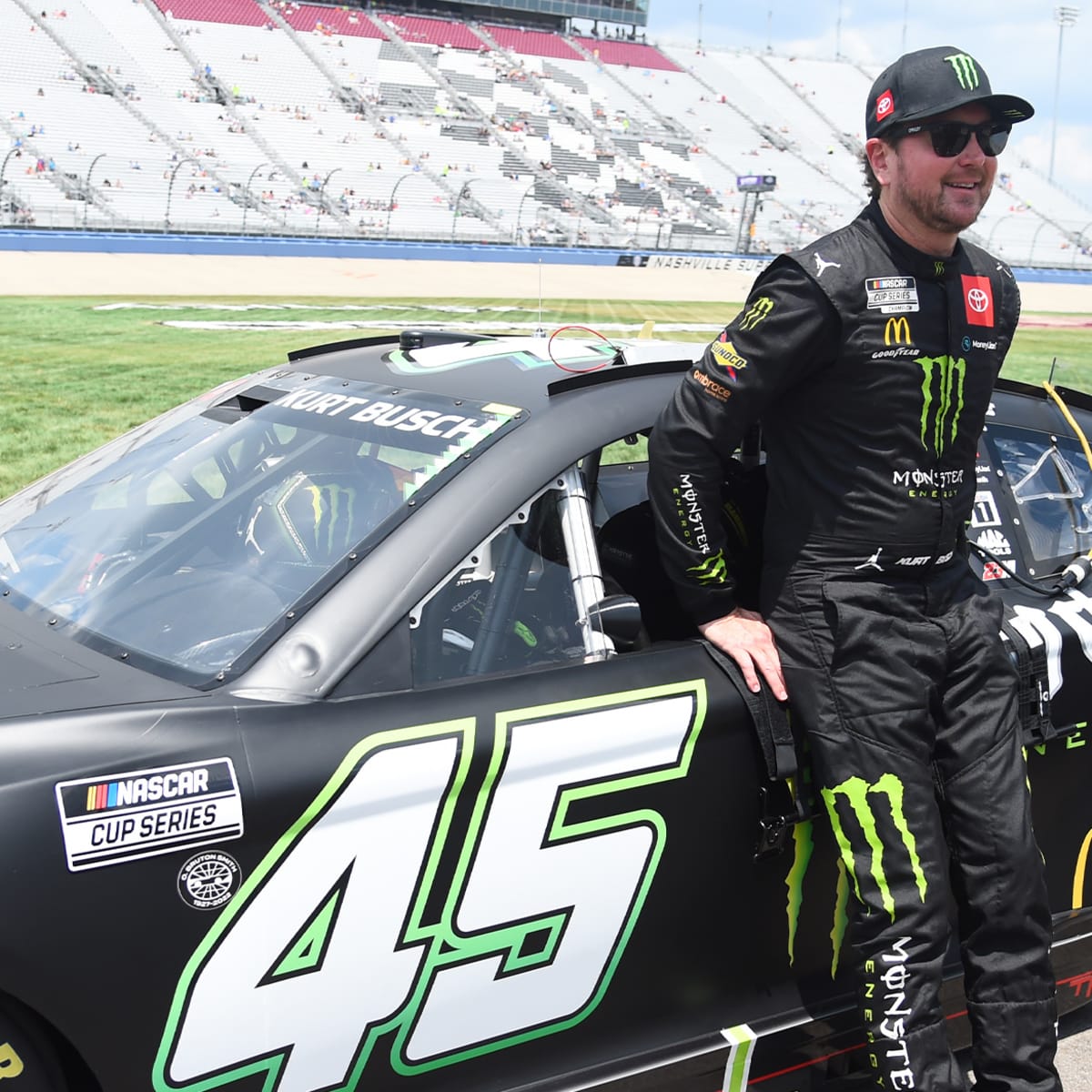 Busch drives for team 23XI Racing in the number 45 Toyota. It pays to drive!
Kyle Busch Makes More Than $16,000,000 A Year!
Kurt Busch's younger brother, Kyle Busch, makes even more than his brother! The 37 year old driver brings in $16,900,000 a year with sponsorships and brand deals.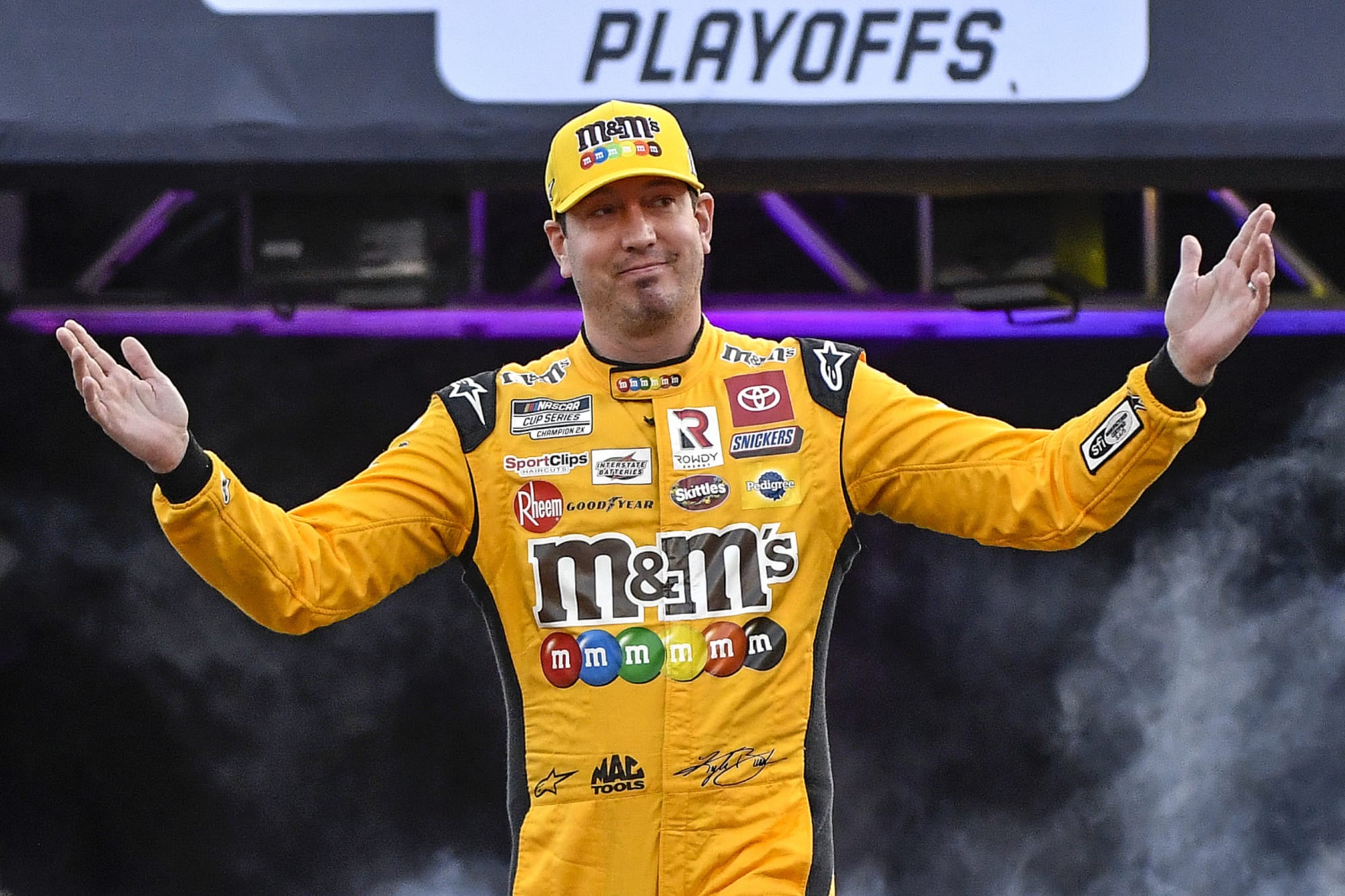 He participates in all 3 of the NASCAR national series and races full time in the NASCAR Cup Series. He drives for Gibbs Racing Company in a Toyota Tundra. His sponsors include Toyota, M&M, and Skittles. He must have a sweet tooth!
The Engines Don't Last Very Long
NASCAR races put an immense amount of pressure on the engine of the vehicles, so they wear out really fast. Think of how many miles you've put on your own car's engine. Now multiply that by about a thousand. That's the kind of stress put on the cars.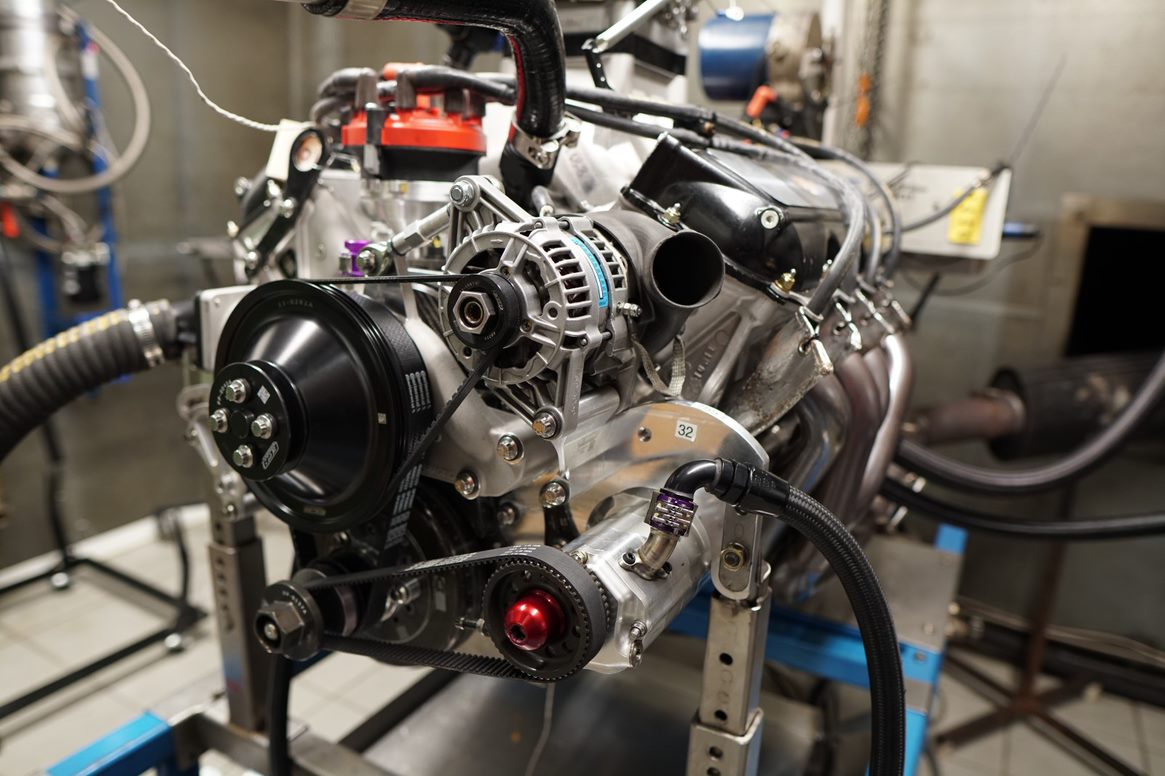 Engines usually only last one race before they have to be replaced or rebuilt. They're usually serviced in between races to be prepared for the drivers on game day. 
What's the Difference Between NASCAR and F1?
Often, people confuse NASCAR and Formula1 because they are similar sports. But there are a few major differences between the sports. Namely, the vehicles are different. Formula1 cars are much faster than NASCAR. At their peak, they can reach 250 MPH.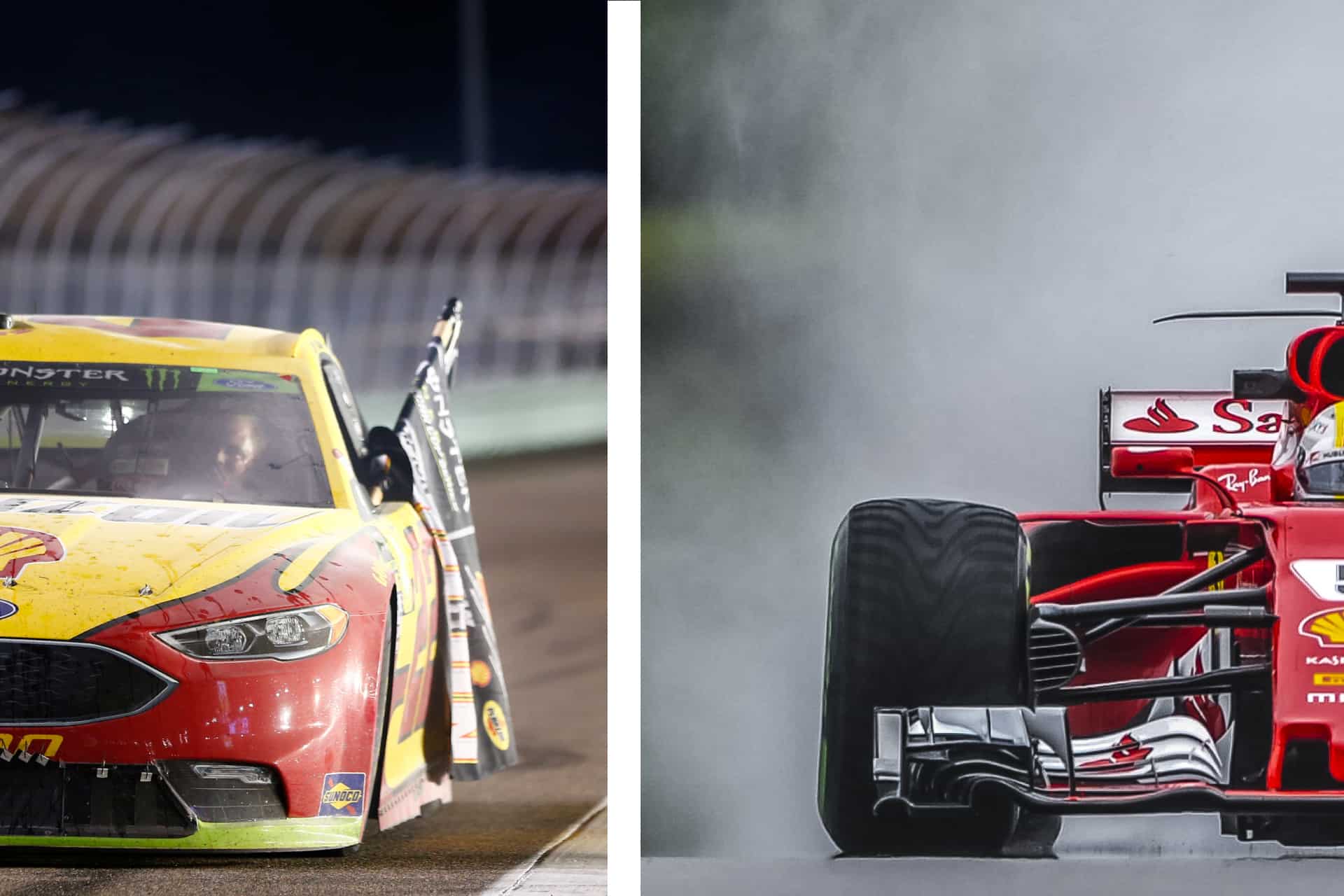 There are also mechanical differences in the cars. In addition, there are different rules, strategies, and businesses behind the sports. Fans of one or the other will say that comparing the two is like comparing apples and oranges.
Danica Patrick is One of the Most Successful Female NASCAR Drivers of All Time
Danica Patrick is widely regarded as one of the most successful female drivers, breaking tons of records throughout her career. She holds 7 top-10 finishes, holding the record for female drivers.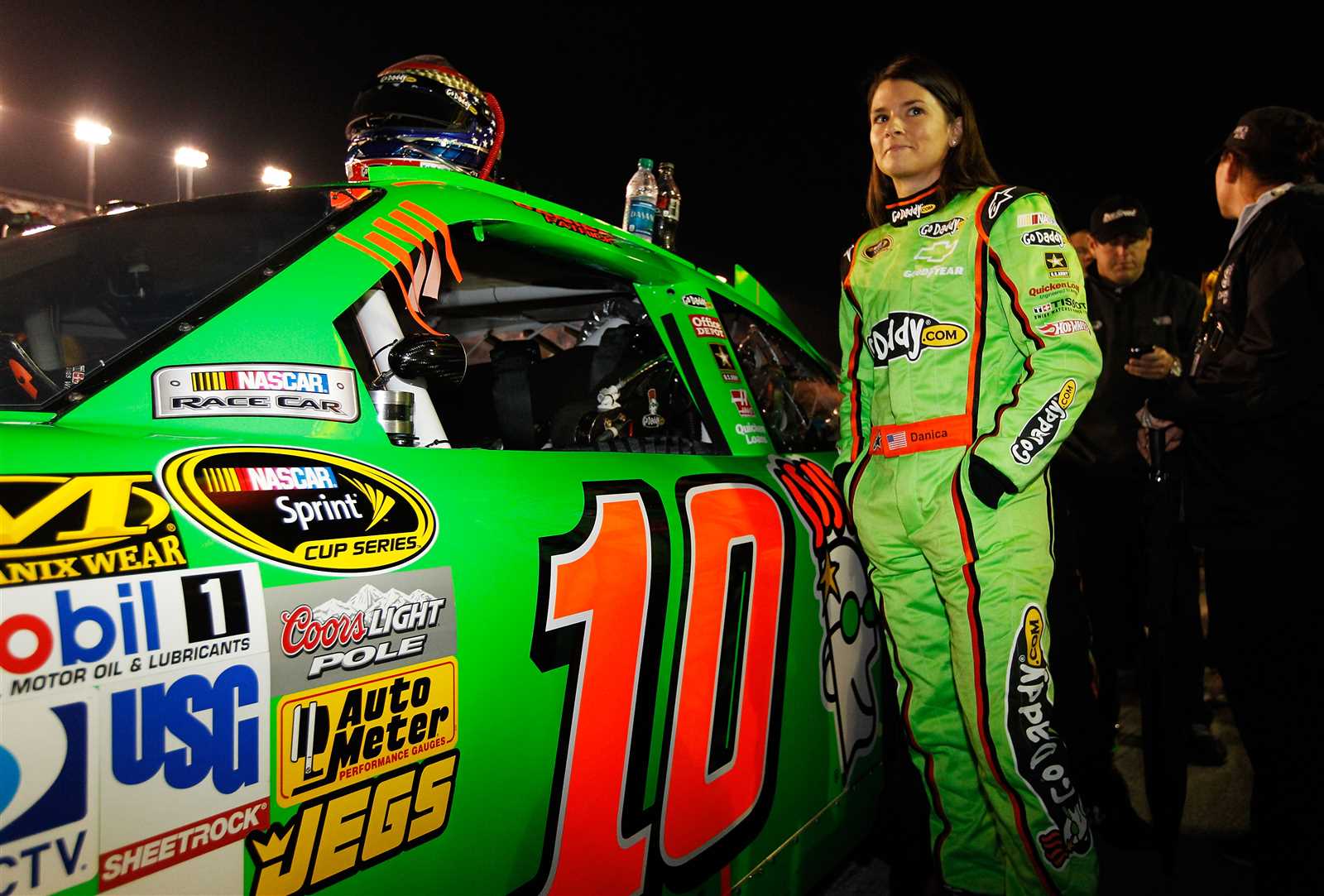 Additionally, she was the first woman to win the Busch Pole Award for winning pole positions at the 2013 Daytona 500. While she never won a race, she remains an impressive driver in the sport.
There are 24 Tracks in the Cup Series
There are 24 tracks that make up the Cup series and not all tracks are the same. In fact, none of them are the same. You may wonder just how different 24 loops can be. But the tracks vary in length, size, and shape.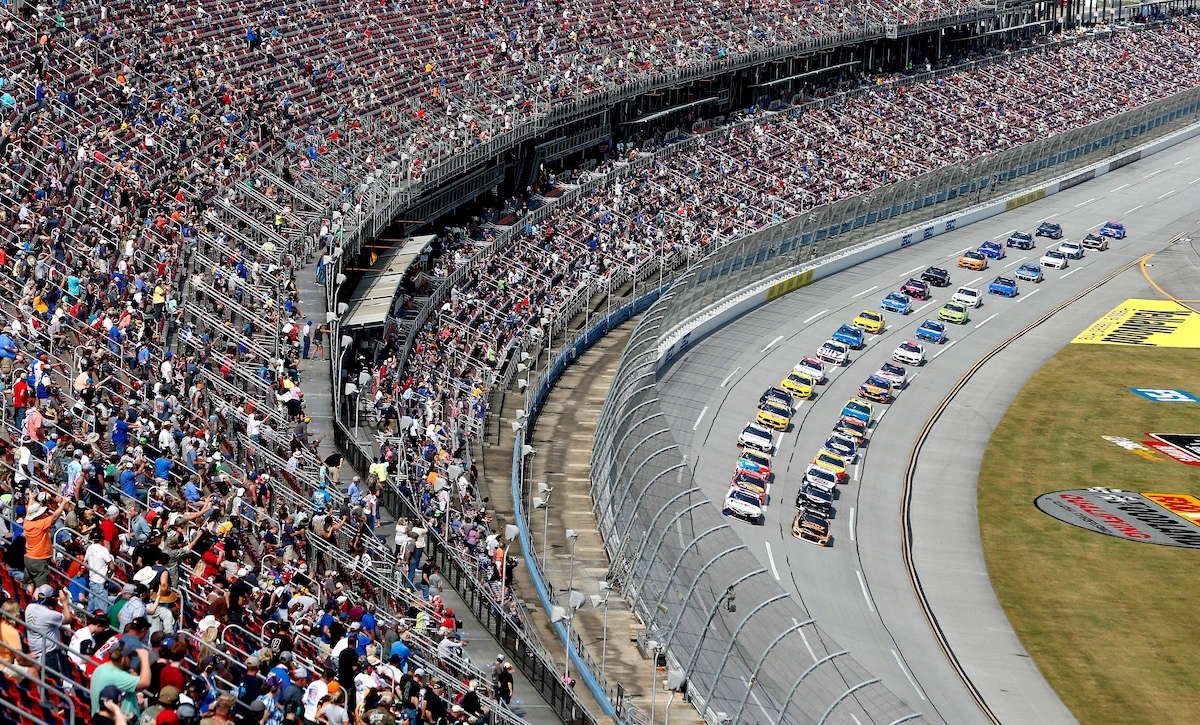 For this reason, they also vary in difficulty. There are short tracks, speedway ro intermediate tracks, and superspeedway tracks. For example, Daytona is a superspeedway.
Race Cars Can End Up in Some Strange Places
In a perfect world the race cars would stay on the track, always. But, unfortunately, this is not strictly the case. Accidents happen! When cars flip they sometimes end up in some pretty strange (and dangerous) places.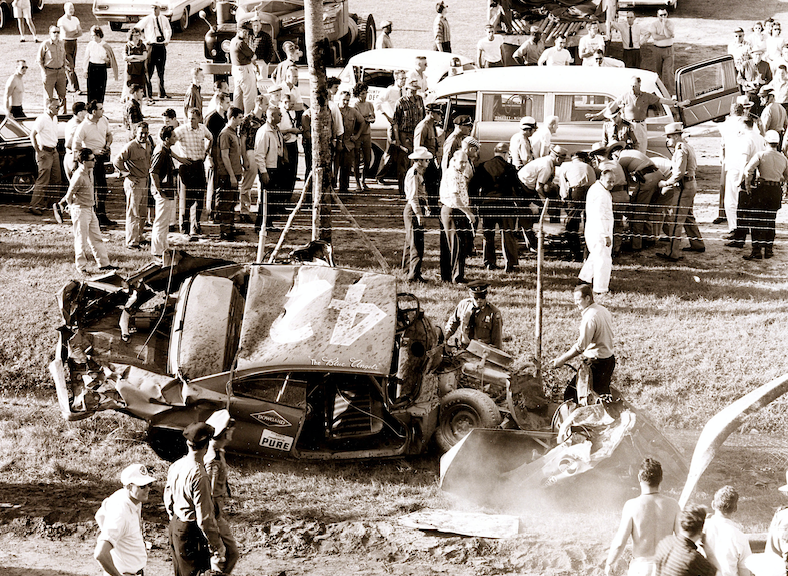 In one instance, Lee Petty spun out onto a baseball field during a race in Chicago. Rich Woodland Jr. flipped his car and ended up in the parking lot of the Sonoma raceway in 1994 as well.
Only Certain Manufacturers Race in NASCAR
Currently, there are only three car manufacturers that race for NASCAR. These include Toyota, Chevrolet, and Ford. The companies are asked to submit their engines for approval by the teams at NASCAR prior to racing.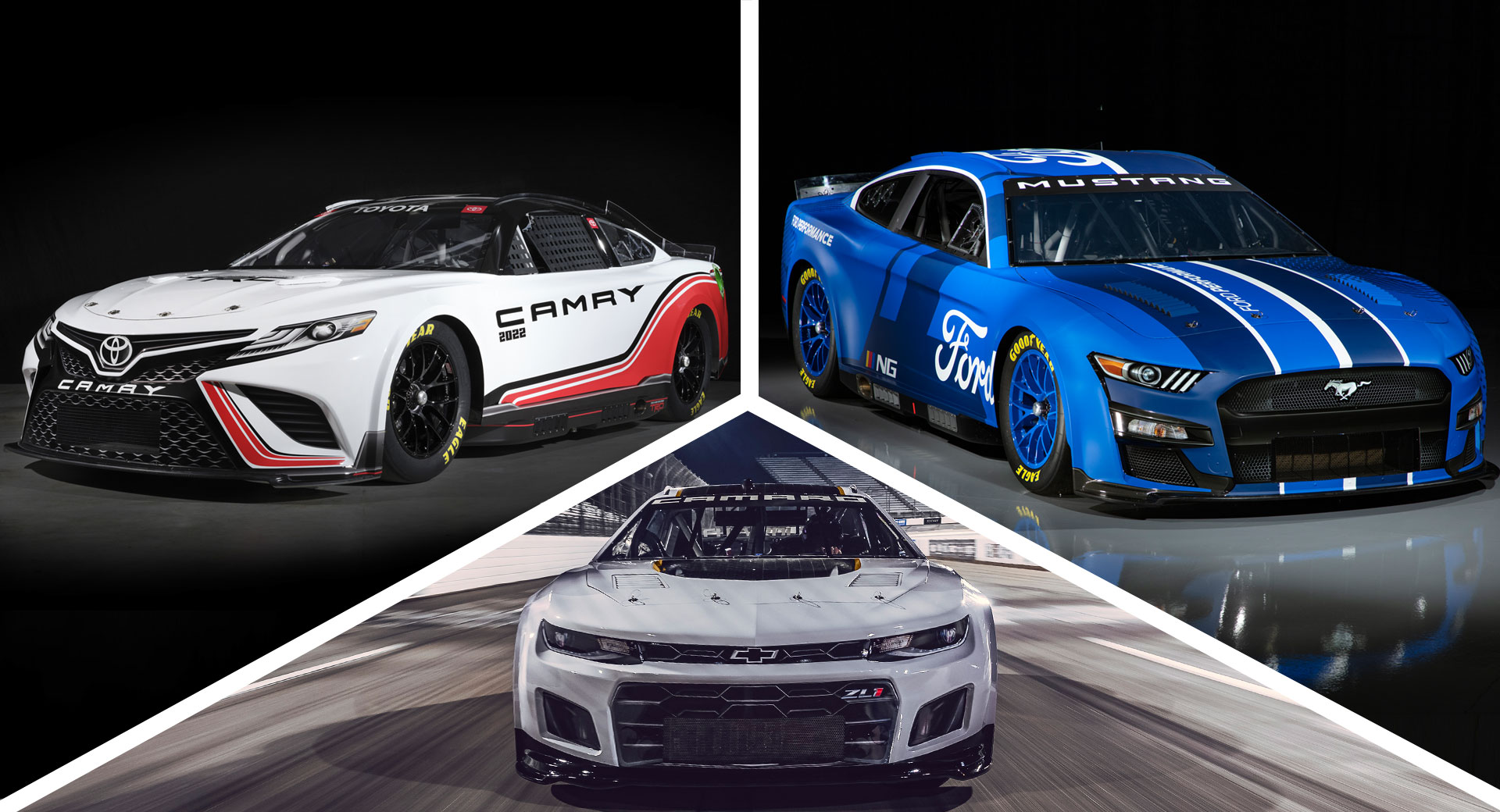 The specific models that are used are the Ford Mustang, Chevrolet Camaro, and the Toyota Camry. Manufacturers who have been declined from participating include Dodge and Plymouth.
There's Big Money in NASCAR
Like any professional sport, there is big money in NASCAR. Drivers can get paid millions of dollars based on their skill, their brand, and how much work they do with brands on and off the track.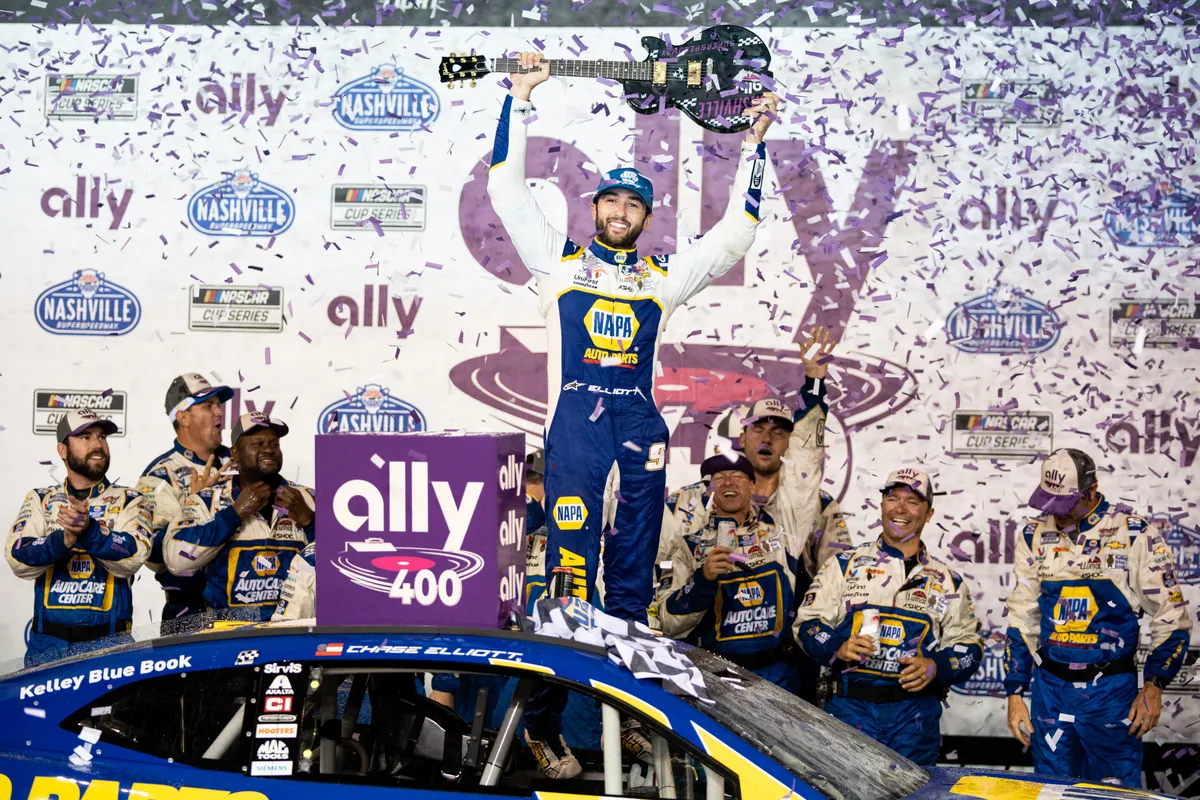 Acclaimed drivers can make more than $10 million a year. The rule of thumb is, the more races you win, the more money you make.
NASCAR is Expanding Worldwide
NASCAR mostly takes place in the U.S. with some races in Canada, but the sport is expanding worldwide! So far, there have been efforts in Mexico and Europe to expand there.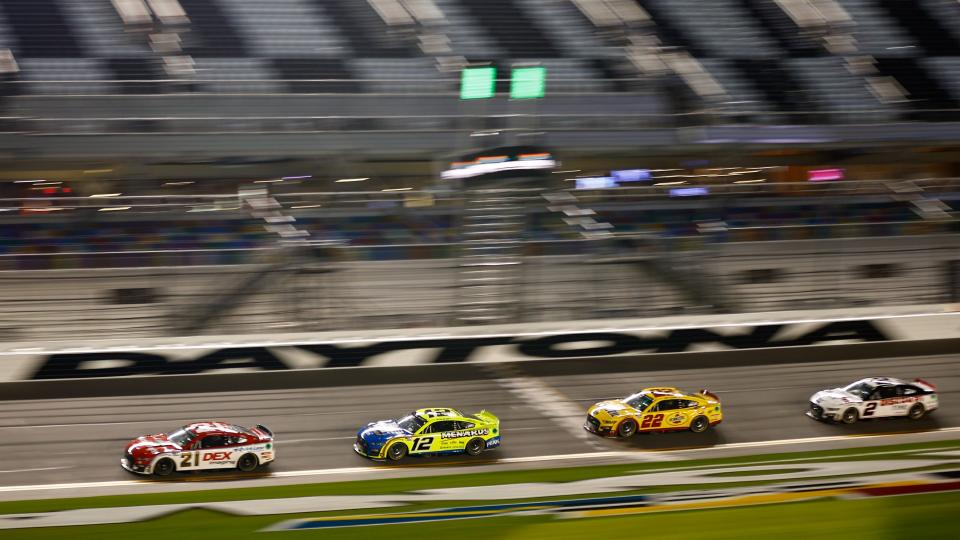 Mexico hosts the PEAK Mexico Series, Canada hosts the NASCAR Pinty's Series, and Europe hosts the Whelen Euro Series. There is worldwide interest in this kind of sport, as is proven by the success of F1.
Richard Petty Made the Window Net a Requirement
Richard Petty had a major crash in 1970 which inspired more safety precautions to be required in the cars. The crash resulted in his arms and shoushould hanging out the car window. Thus, the window net was born.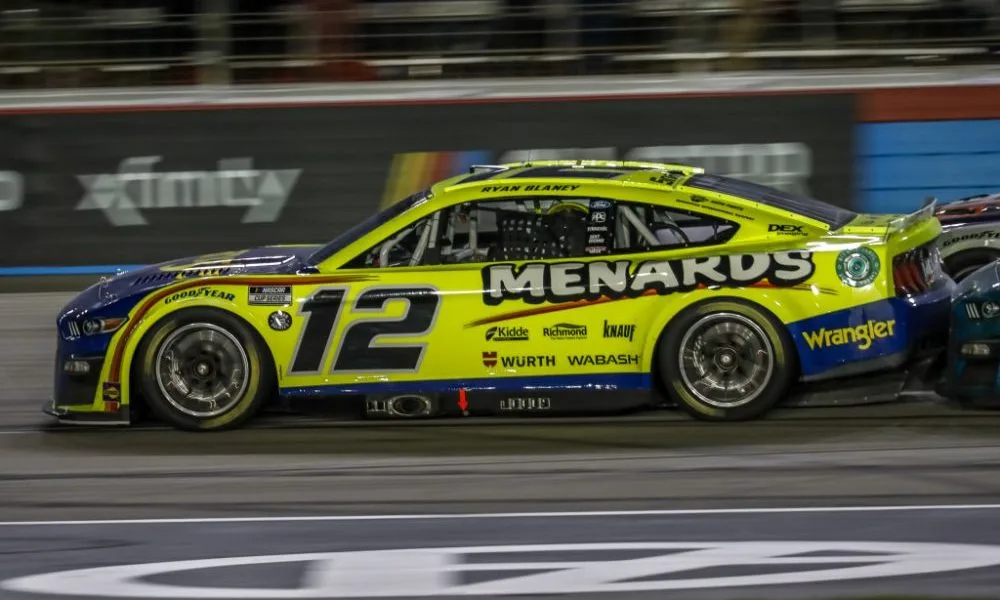 The window net sits in the window of the car and prevents things (and drivers) from flying out of the vehicle. It protects the drivers from flying debris outside of the car as well.
Hendrick Motorsports is King of NASCAR
Similar to the way Ferrari and Mercedes rule Formula 1, Hendrick Motorsports rules NASCAR. It's the most successful NASCAR team in history with the most race wins and a record 13 championships under its belt.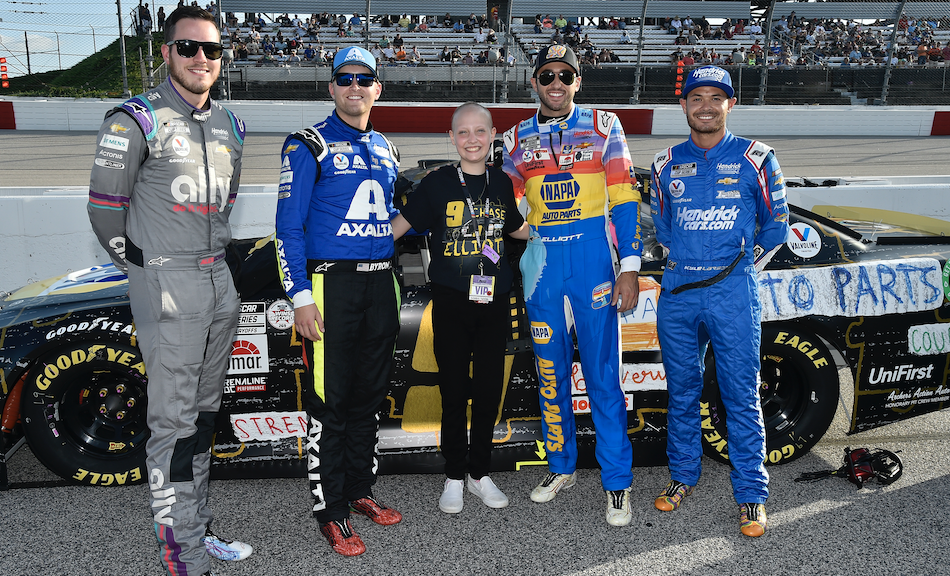 A winning team requires the best cars, the best drivers, the best coaches, and the best teamwork. Hendrick delivers! The famous Jimmie Johnson holds the most trophies driving for the company.
The Worst Crash in NASCAR History
The crash at the Daytona Superspeedway in 1960 became known as the worst wreck in NASCAR history, and for good reason. The wreck happened only 2 minutes into the long race on the very first lap.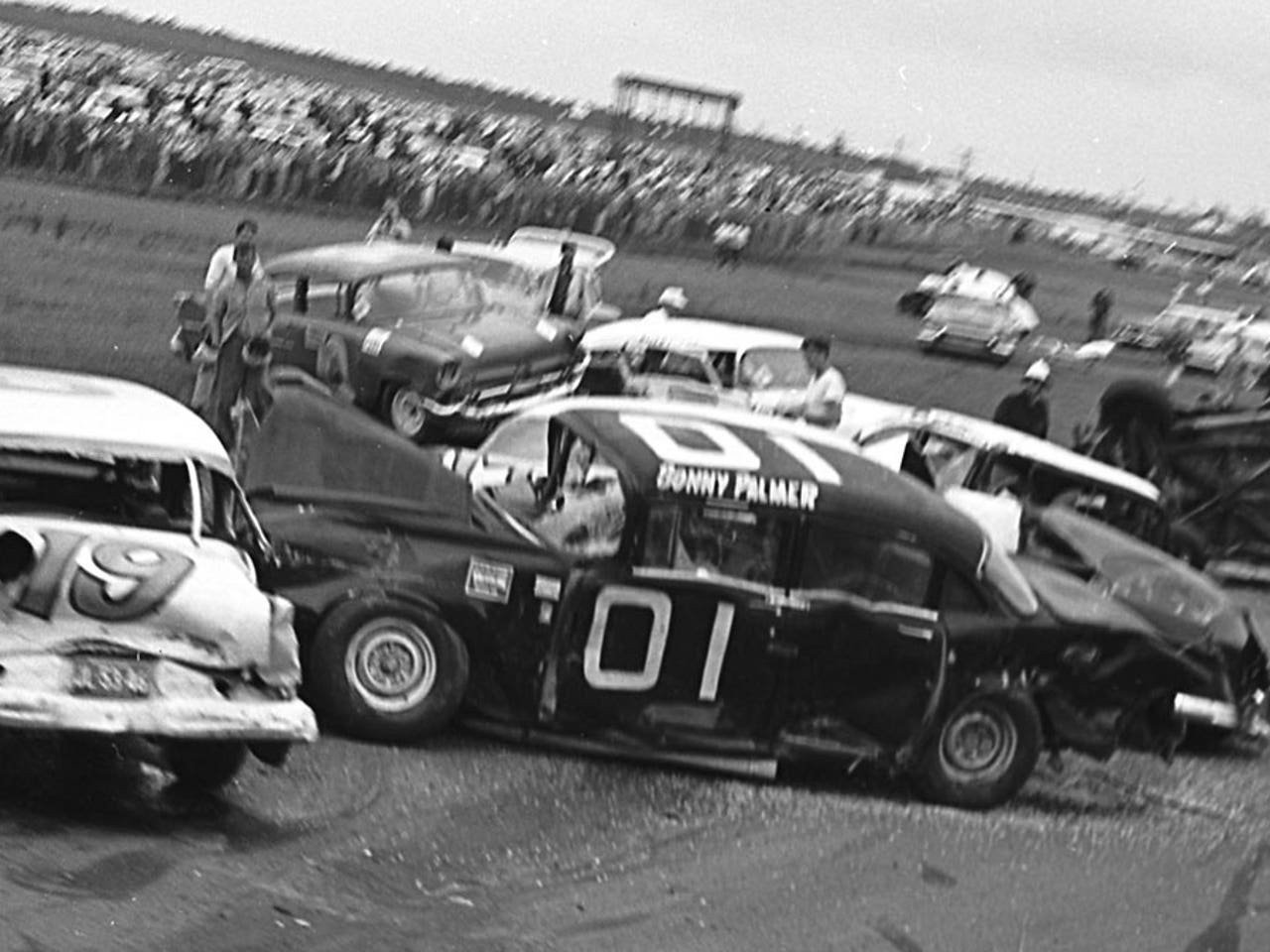 68 cars were lined up to race and many cars were involved in the accident. In fact, 37 cars were damaged in the collision which caused a huge fire. Thankfully and surprisingly, there were no casualties from the accident. 
Safety Has Increased Each Year
Since the sport is over 70 years old, you can imagine that there have been major advancements in terms of safety precautions. Each time there was a major crash, more safety measures were put in place to ensure they didn't happen again.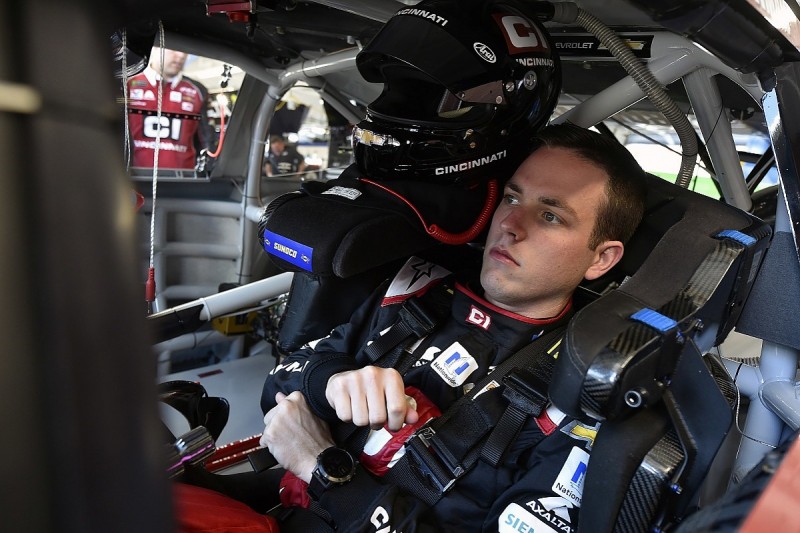 For example, the seatbelts in the cars have 6-points to make sure they can't come undone, even in a major crash. There are also soft foam interiors that protect them from being jolted around.
The Darlington Track is Considered the Most Difficult
The Darlington Track in South Carolina is widely regarded as the most difficult track in the sport. This is because the egg-shaped loop's turns are really tight and difficult to maneuver. The ends are narrow as well.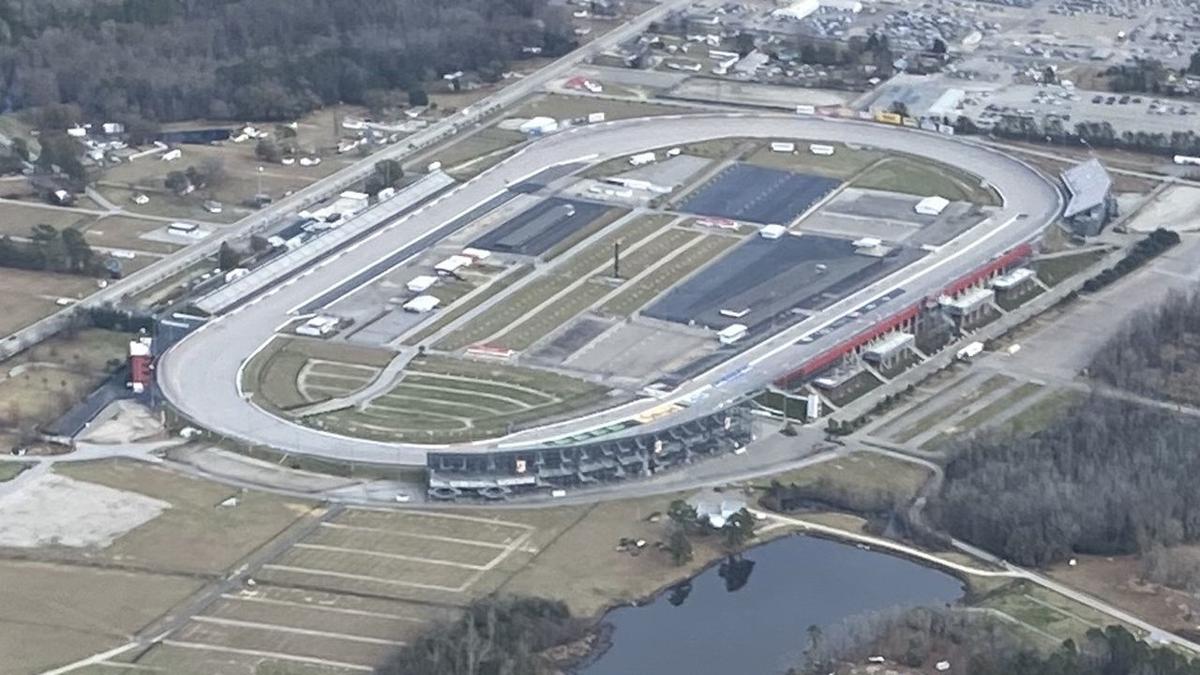 This makes it one of the most exciting venues for fans but one of the scariest tracks for drivers. However, NASCAR drivers have the need for speed so many like the challenge!