These Beautiful Pictures Will Help You See Life From Different Perspectives
The wheel of time grinds continuously against our lives, and humans are still looking for ways to stop or avoid its friction.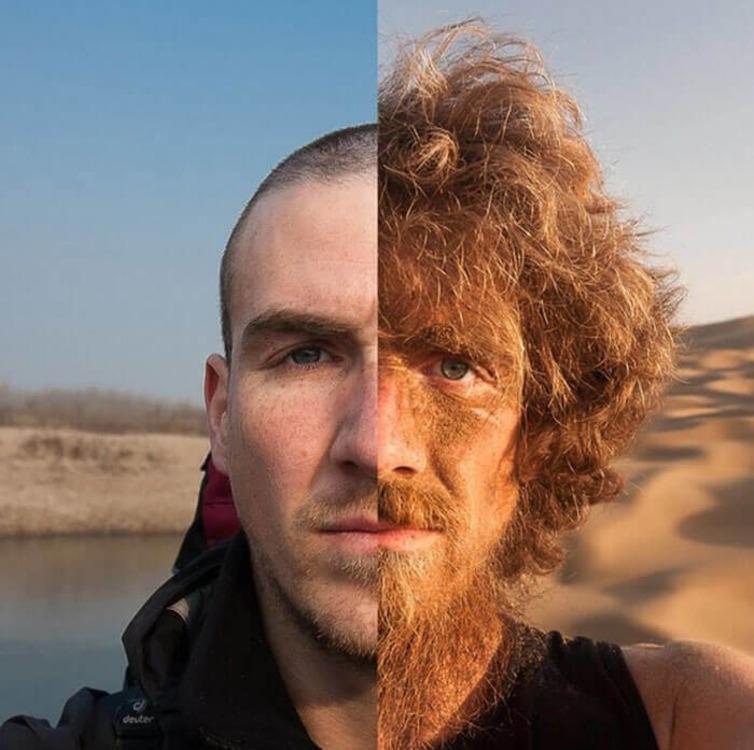 However, despite the reverses that time has been known to cause in our lives, it does come with its own blessing. We grow, learn, and sometimes manage to become better. Here are some pictures showing comparisons of changes that became possible because someone embraced the blitheness of time. 
Grandpa Kept His Moustache
For most parents, nothing stirs more joy in them than getting to see the birth of their grandkids and the privilege of watching them grow.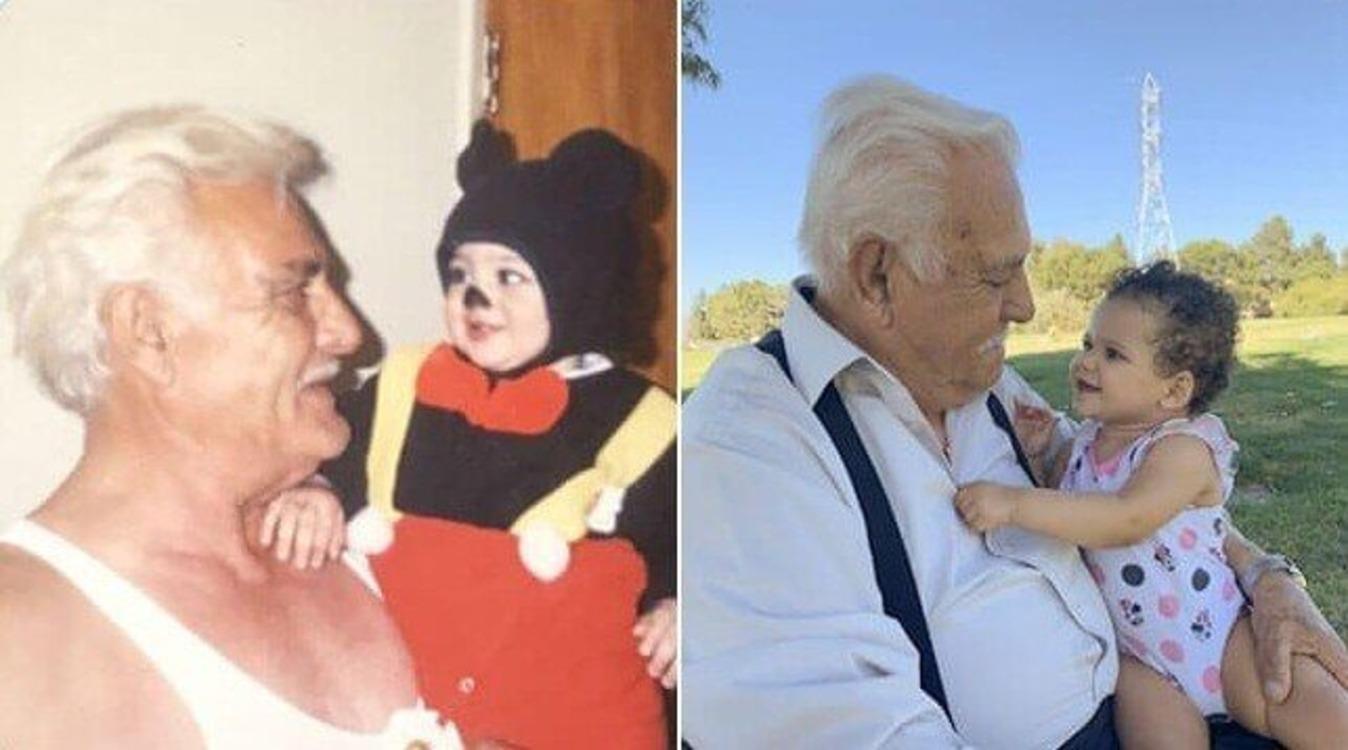 The woman who posted these pictures on social media said it was a coincidence that they turned out to look alike. The first picture shows the woman as a baby, held by her dad, and the second shows her dad holding her daughter. It's easy to imagine the nostalgia that filled the old man's heart when he viewed these pictures. 
Chop Wood, Carry Water
Many of us have a long list of goals that we just keep putting off. Little do we know that huge milestones are achieved by going at them in bits. However, we need a fair, equal dose of patience and consistency to see our goal through.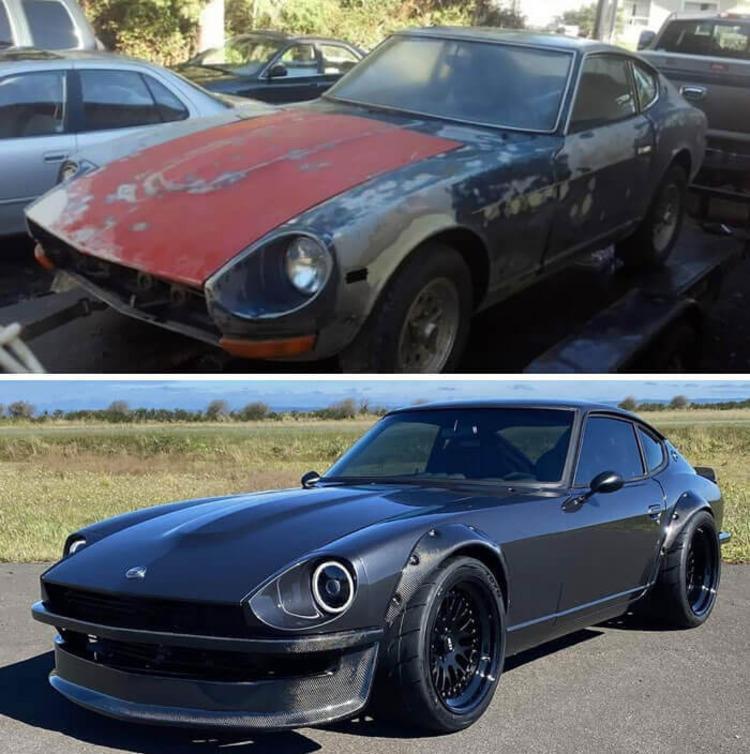 That's exactly what happened to this man who took eight years to refurbish his 1972 Datsun 240z restomod. In the end, the car was transformed into a vintage beauty that would definitely attract huge bucks in an auction—if the owner was willing to sell. 
She Streamlined Her Waistline
A young woman had the hunch she would feel better if she lost some weight, so she made up her mind and got to work. The transformation in her body became apparent and obvious after two years of hard work.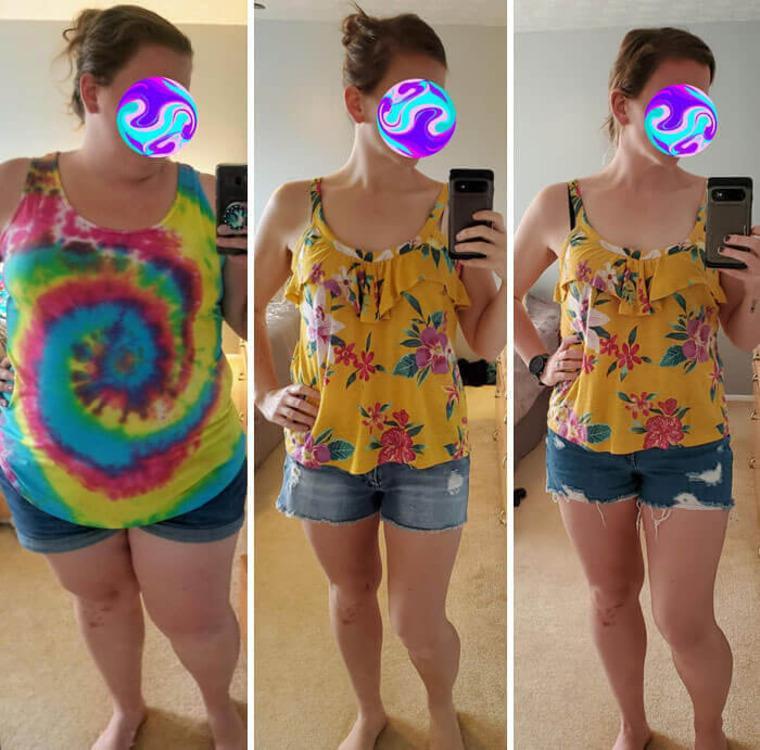 So far, this woman has lost 100 lbs in those two years and is successfully maintaining a lower weight. While there are many naysayers on the possibility of weight loss, she has confounded them all. 
Nine Lives Later
Ask any of your friends who have a cat, and they'll describe to you how restless it can get. This understanding will help you appreciate the great feat this cat parent achieved by recreating a picture of their cats.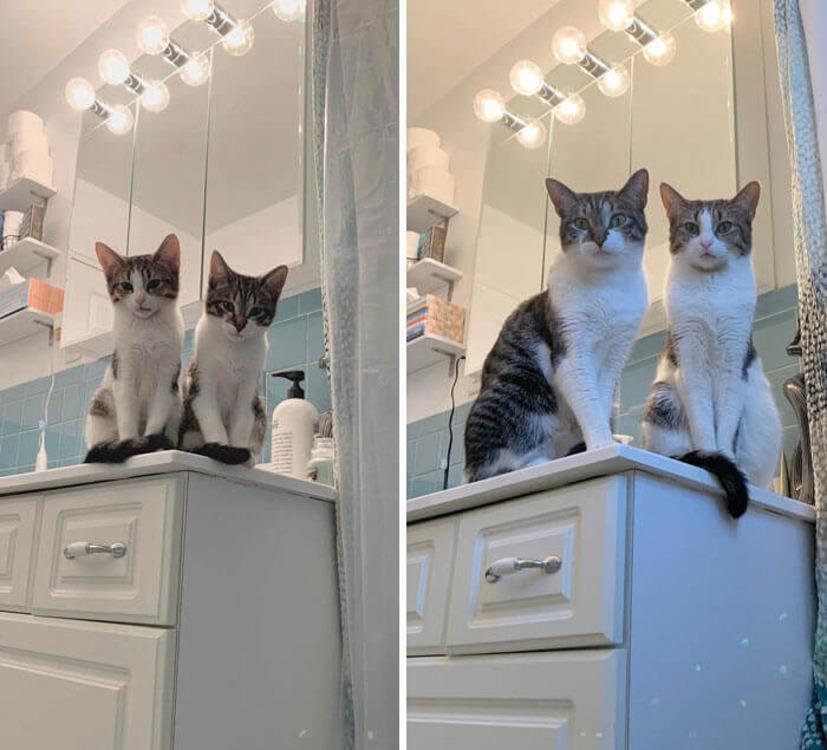 However, take a closer look at the pictures, and you'll discover the cat owner is a person that follows rituals. Their toilet paper, face wipes, and toothbrush are placed in exactly the same positions as before. 
Time-Travelling Samurai
These two pictures seem to depict the same person. However, in reality, they are 39 years apart. Lest we confuse you, they're different people.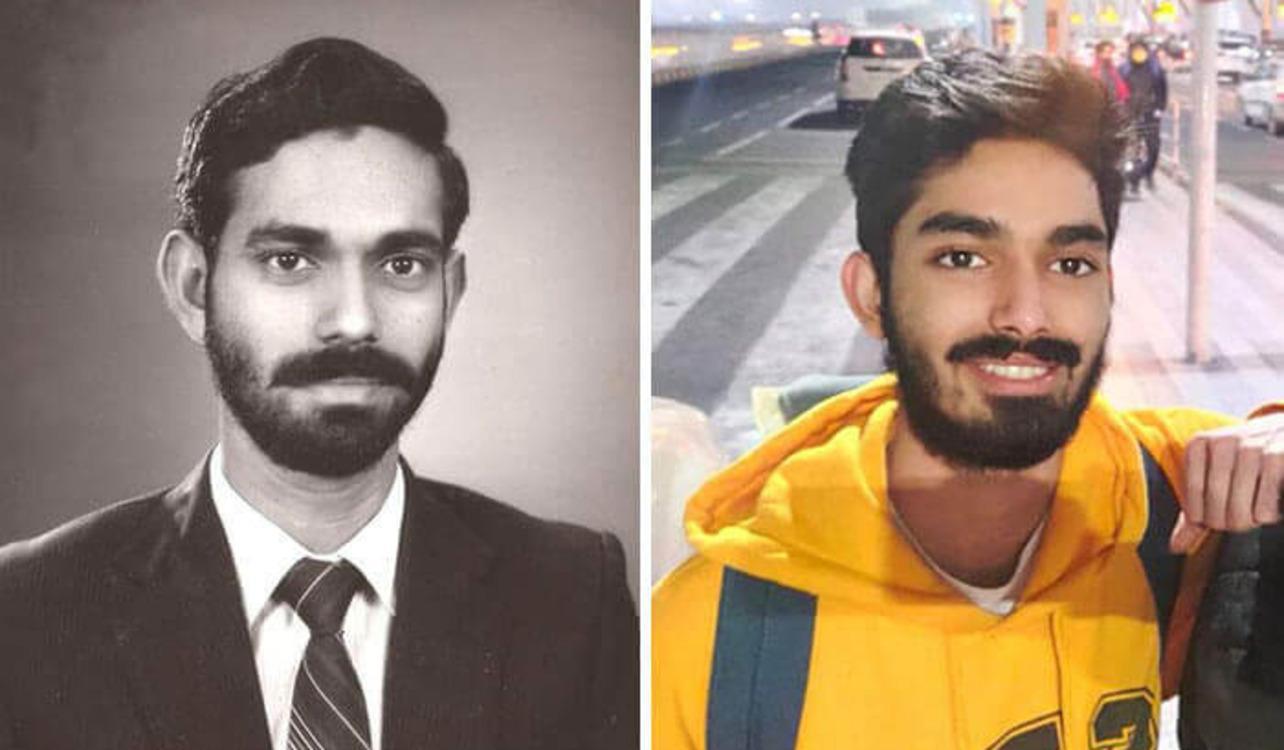 The image on the left is a father when he was 20 years old, and the one to the right is his son at the 20-year mark. If the son were to be in possession of his dad's ID with that image, he could probably use it successfully. 
The 10,000-Hour Rule
There's a school of thought that believes a skill will be mastered when it has been practiced for upward of 10,000 hours. However, some art connoisseurs opine that creativity comes naturally to gifted artists.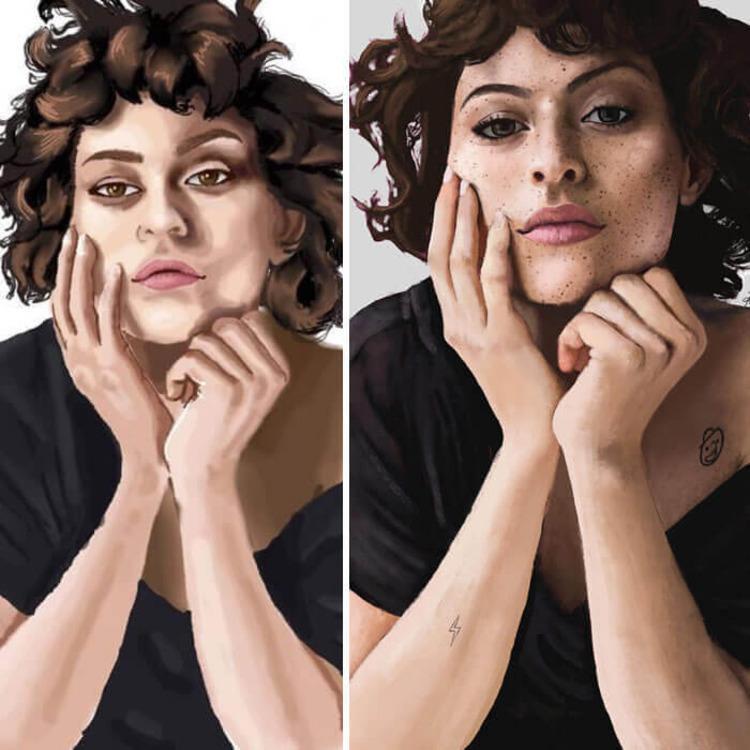 The painting to the left was created in 2015, while the other was painted in 2021. This comparison shows how much improvement can be achieved in six years. With undivided focus, you can make a masterpiece of your life. 
Biking Down the Road of Life
You'll be surprised to know that there's a time-lapse of 59 years between the two pictures in this slide. Based on the date on the upper picture, the woman got and rode her first bike in 1953.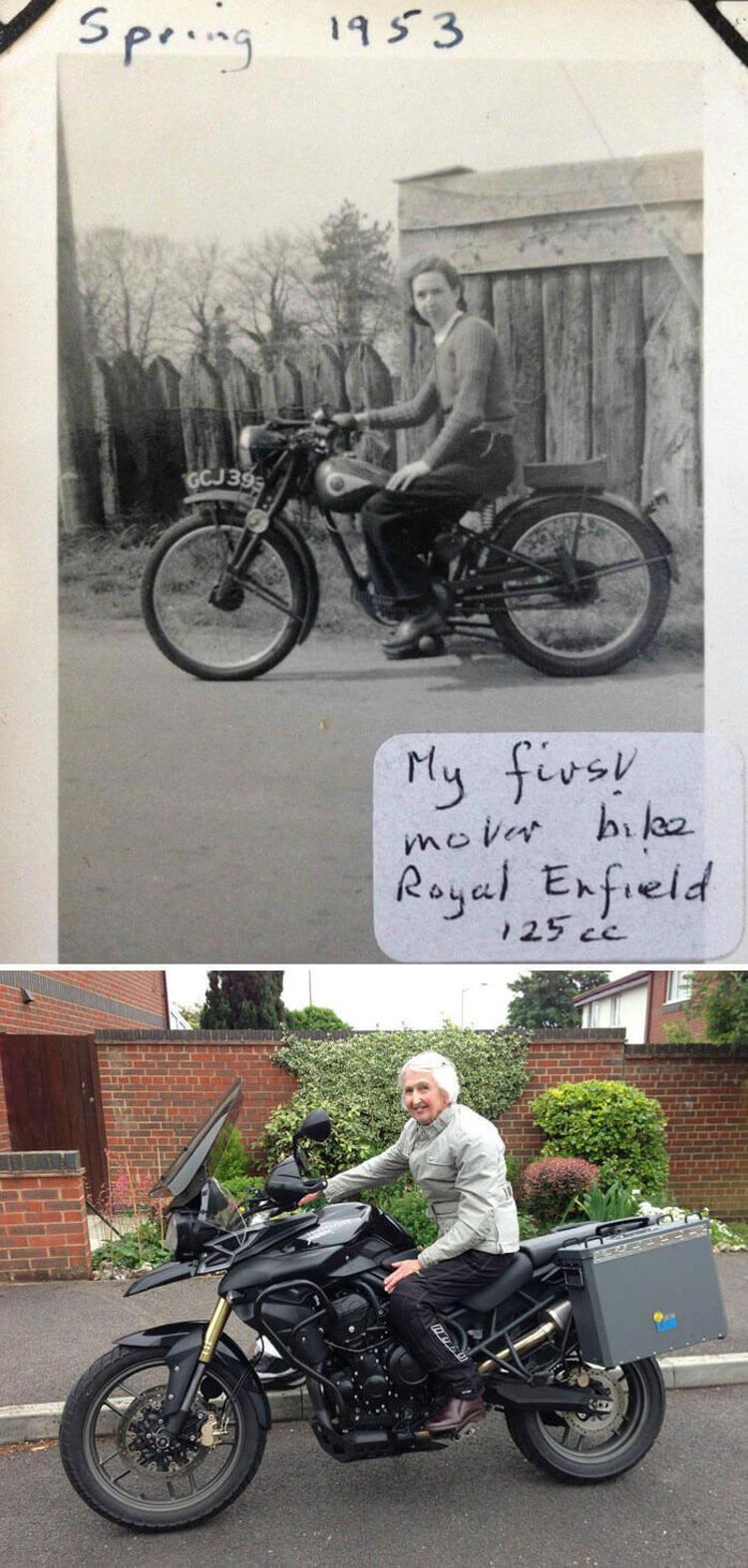 By 2012 (59 years later) her children allowed her to have a go on a power bike. The ear-to-ear grin on the recent image indicates how much she loved reliving old memories. Grandma, in fact, looks younger than her age. 
Taking Her Gym On the Road
Who says you need to buy a gym subscription when you can hit the asphalt? While this recommendation might not work for everyone, it did for this woman.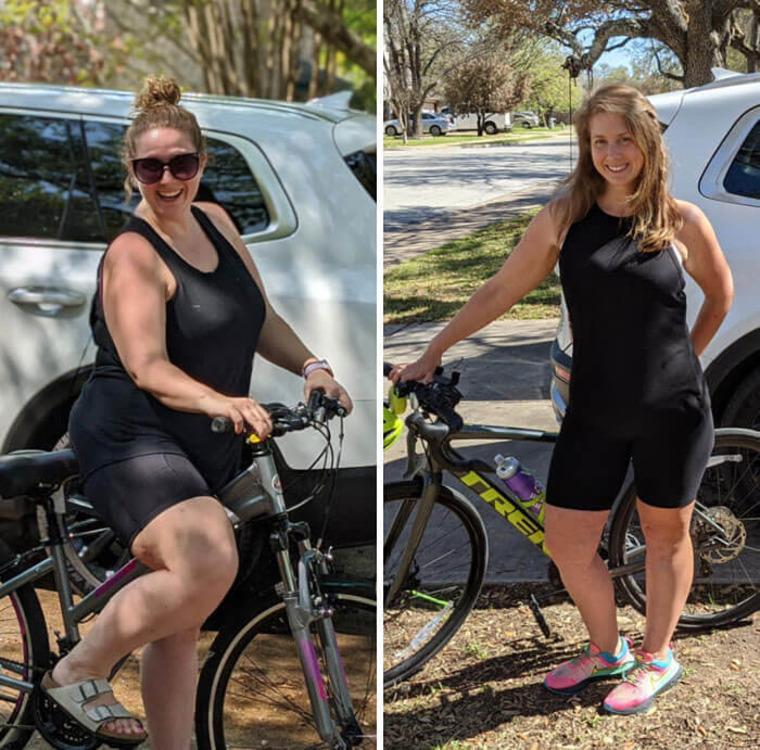 To lose some weight, she decided to do something fun—she got a bike big enough to support her weight and developed a routine of cycling around town. As you can see, the transformation took effect in just one year. 
Crawling Water Falls
Research shows that spending time in nature revitalizes the body. Also, scientists even went as far as establishing that the sight and sound of a water body or flowing water can calm tense nerves.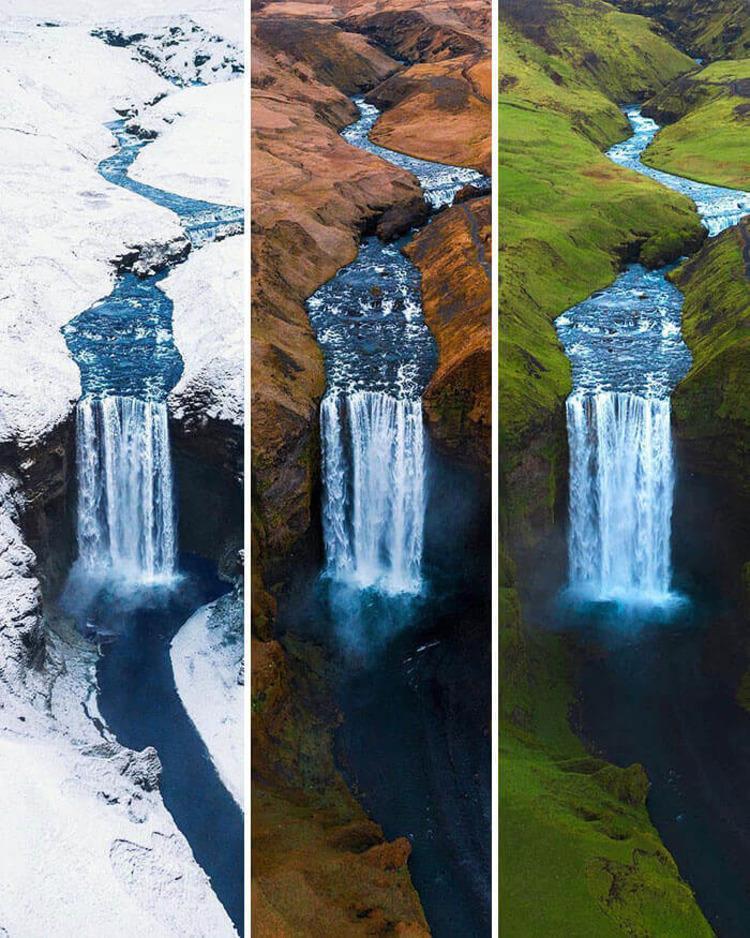 That probably inspired Hörður Kristleifsson to take pictures of the Skógafoss waterfall in Iceland. The images show what happens at Skógafoss during different seasons of the year. 
Genetic Doppelganger
This woman took a random picture with her son but didn't realize there was a similar picture from some 63 years before.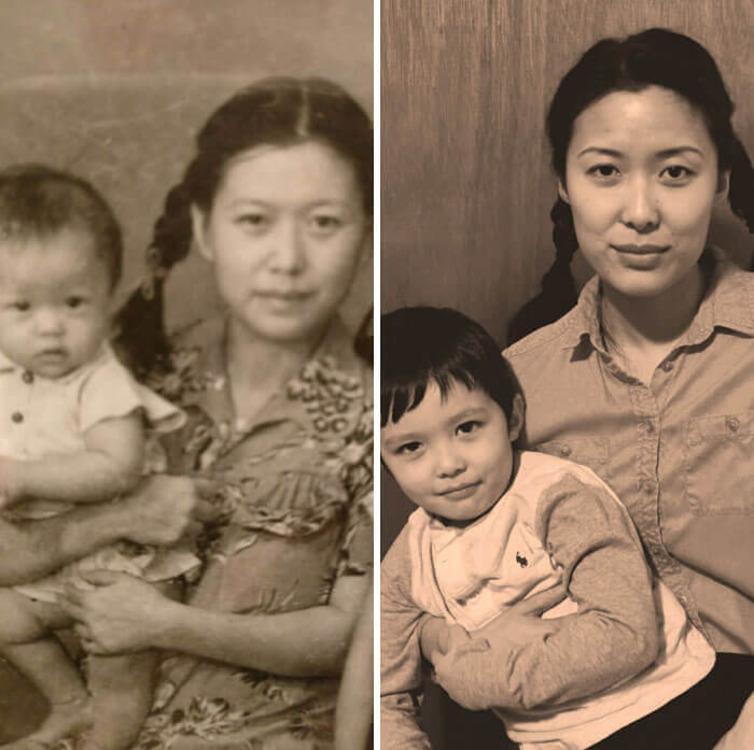 She visited her parent's house with her family, only to stumble upon an original replica of the picture she took with her own son. On the left is a picture of her paternal grandmother holding her dad. It's easy to see the striking resemblance.
Synchronous Birth
This woman and her cat gave birth to their respective babies at about the same time. The pictures depict the woman and her cat during their pregnancy. Interestingly, they both gave birth on the same day.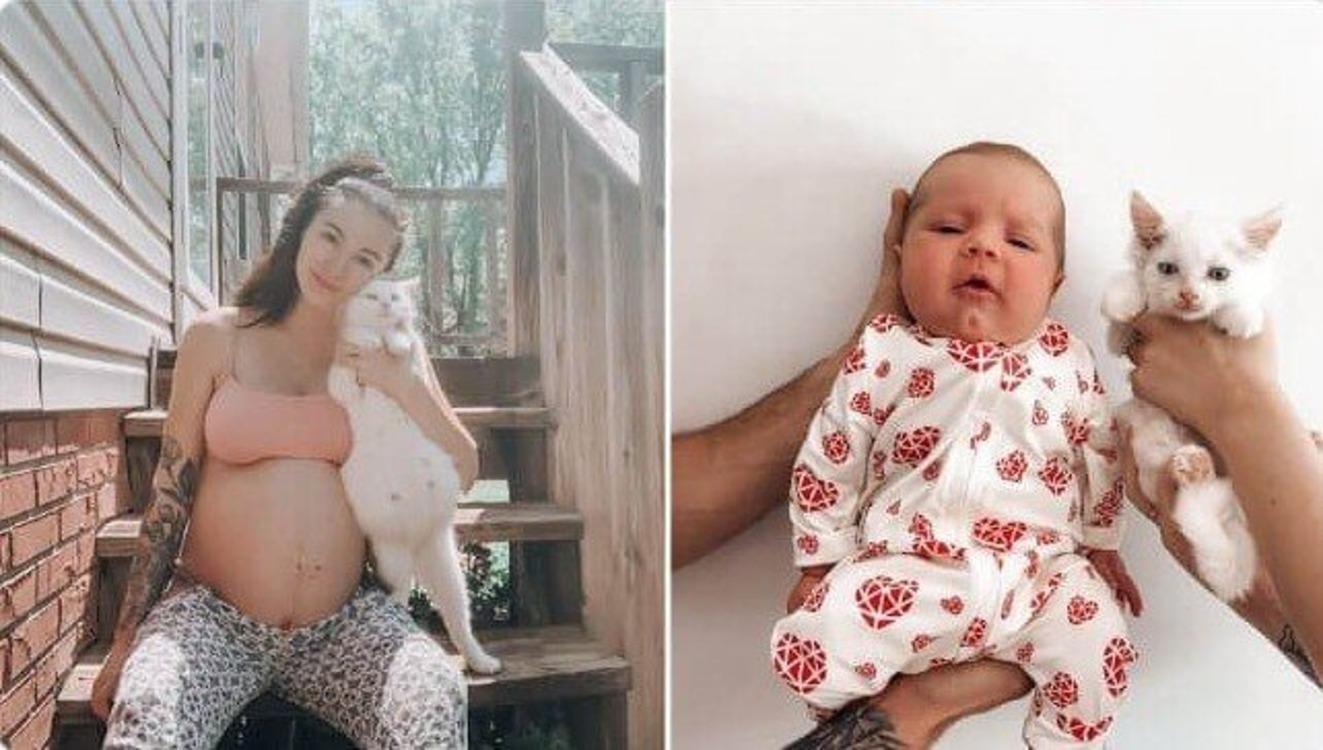 The second frame shows the cute offspring of the two mothers. Can we say the baby and the kitten are birthday buddies?
Weight Loss as a Life Goal
This is quite similar to the story of an obese man who took time off his job, told his family he was going on vacation, and disappeared for a year. At the end of his year away, he returned over 100 lbs lighter.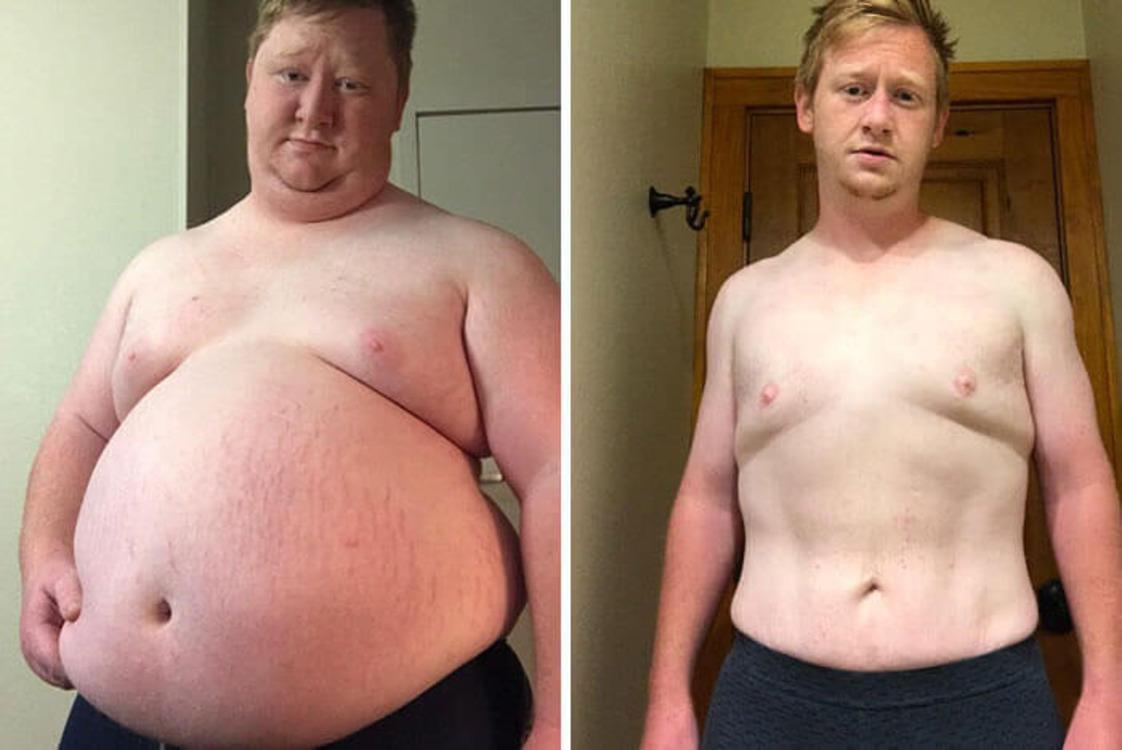 However, the man in these slides lost a whopping 200 lbs. While we are not sure how he pulled off the weight loss, it was a great feat he managed to achieve. 
Calling Out Cancer
Scientists state that there are as many types of cancer as there are tissues in the human body. These ravenous categories of diseases are such that they drain the life out of their victim.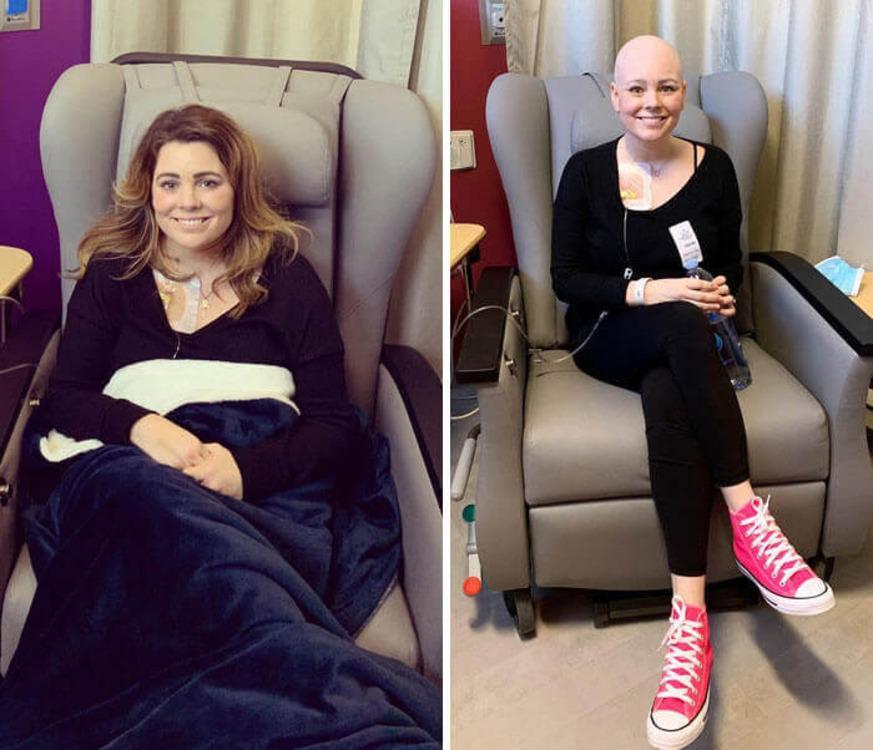 However, after a regimen of chemotherapy, this patient was ruled to be cancer-free by the doctors. Beyond the treatment, this slide shows the power of positivity that the patient maintained throughout her crisis. 
The Power of the Human Mind
It was renowned psychologist Viktor Frankl who stated that emotional and psychological conditions could cause deterioration in the physical health of a human.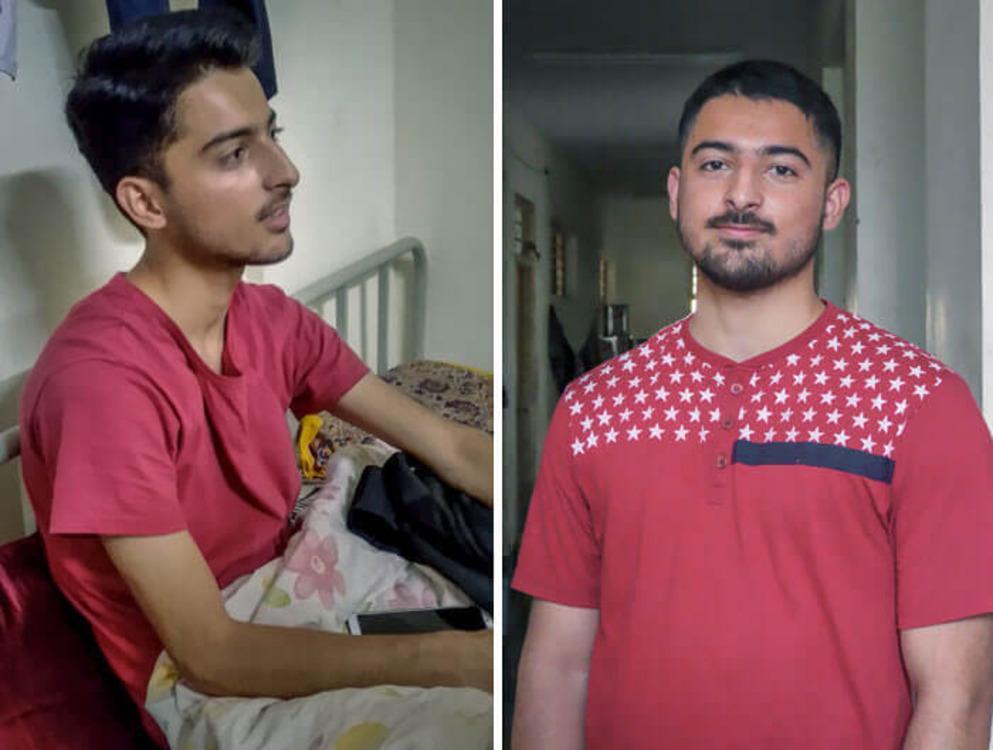 The person pictured can be seen to have lost weight due to his bouts of depression. The difference is clear with a picture of him after overcoming that emotional malady. It's high time we understand that health is all-encompassing, not just about physical wellbeing.