These Designers Really Thought of Every Detail When Designing These Items
Designers put a lot more thought into their designs than we give them credit for. The attention to detail is what makes our lives easier, saves us time, and makes us more comfortable.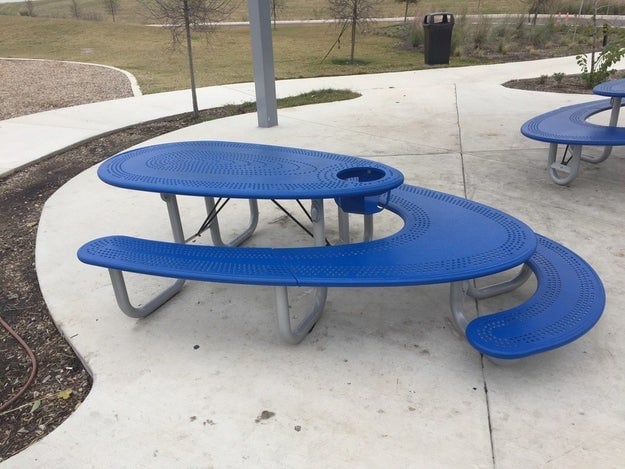 These designers really went the extra mile when it came to paying attention to detail and it's easy to see the benefit of these designs! Check out these genius designs that you didn't know you needed until now.
A Place For Your Purse
There is rarely a good place to set your purse down when you go to a restaurant. You don't want to place your valuables on the ground where everyone is walking but you also don't want the thing sitting on the table where your food will be.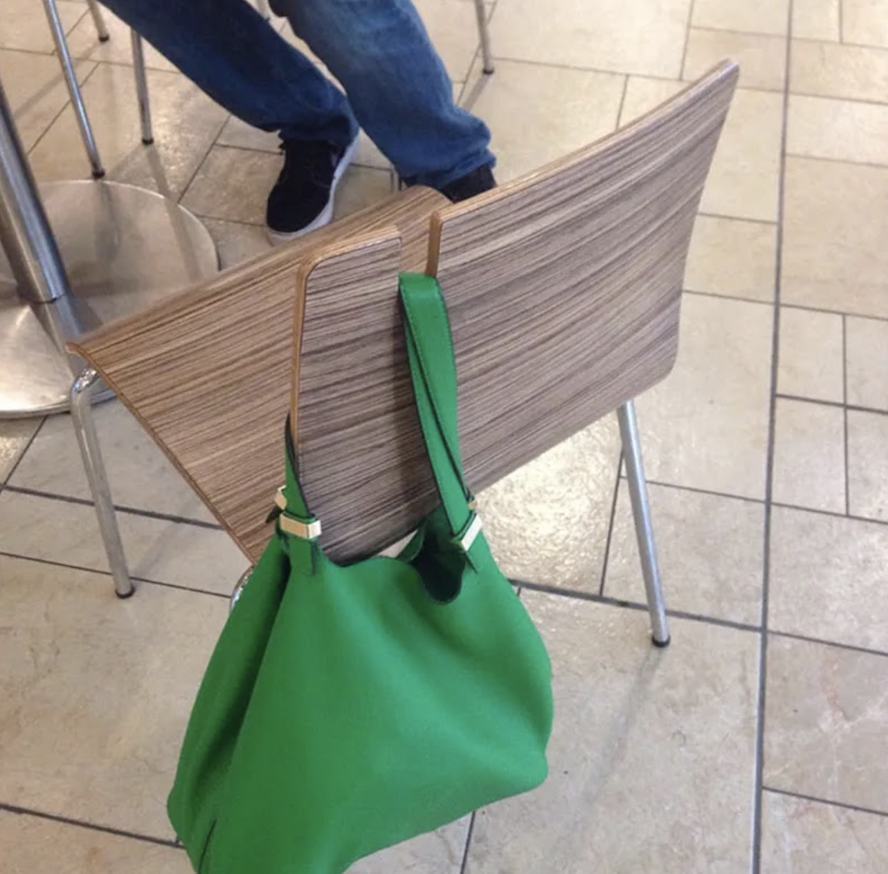 The designer of these chairs created an amazing option with bags in mind. This simple solution allows for the bag to hang from the chair. Everything in its place. Women everywhere are grateful!
A Home For Kitty
The person who owned this home obviously had a lot of love for their furry friend. So much love, in fact, that they built them a little room right into the walls of their house.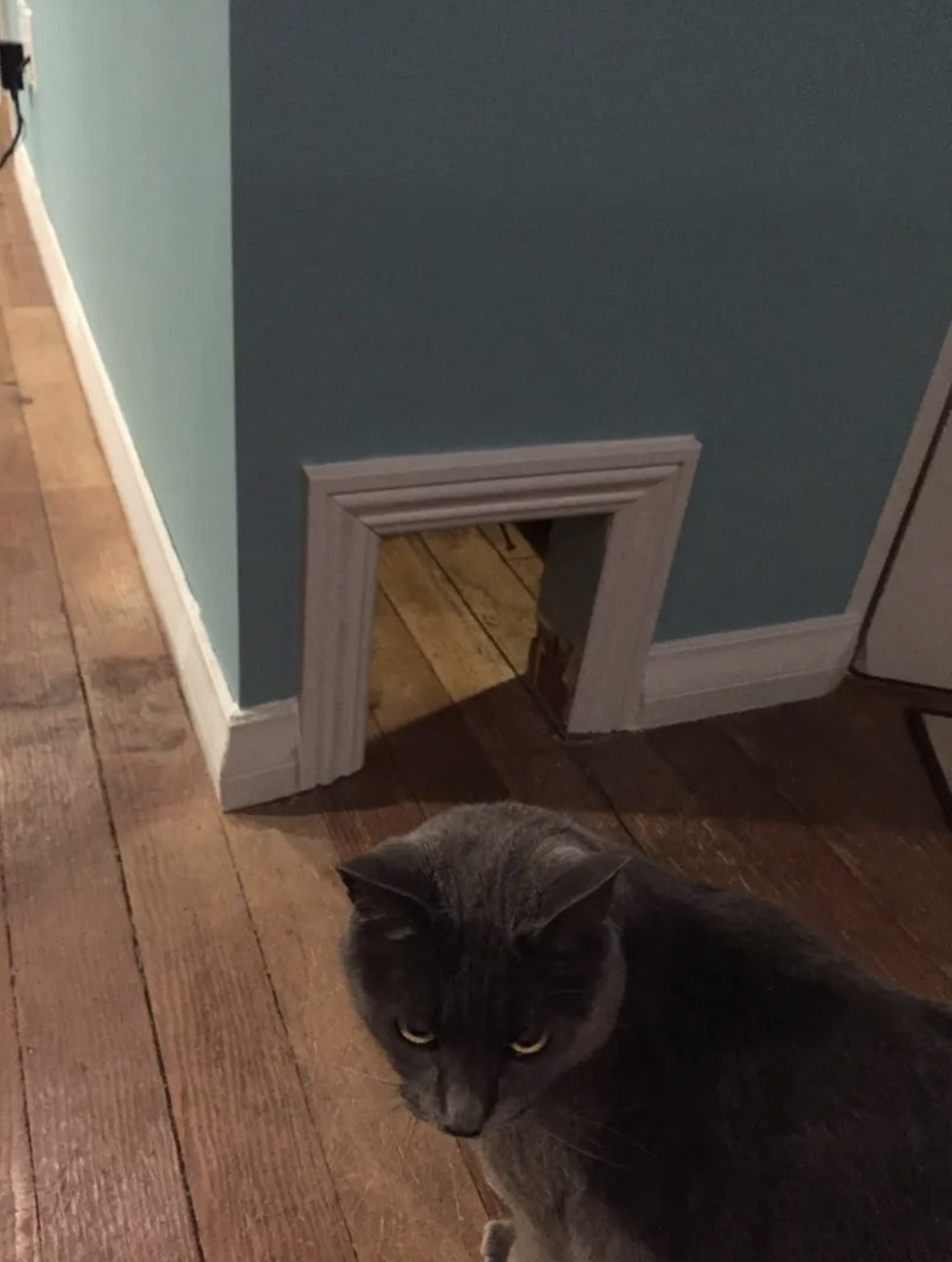 This design would have been nice for Ben when Jerry would dart into his own hole in the wall. In our opinion, more homes should have this design for their kitties. They deserve the best.
The Couch Transformer
We've all seen a pullout couch and while it is convenient, there's nothing too impressive about it other than the fact that it might make sleeping more comfortable. However, this couch takes things to a whole new level.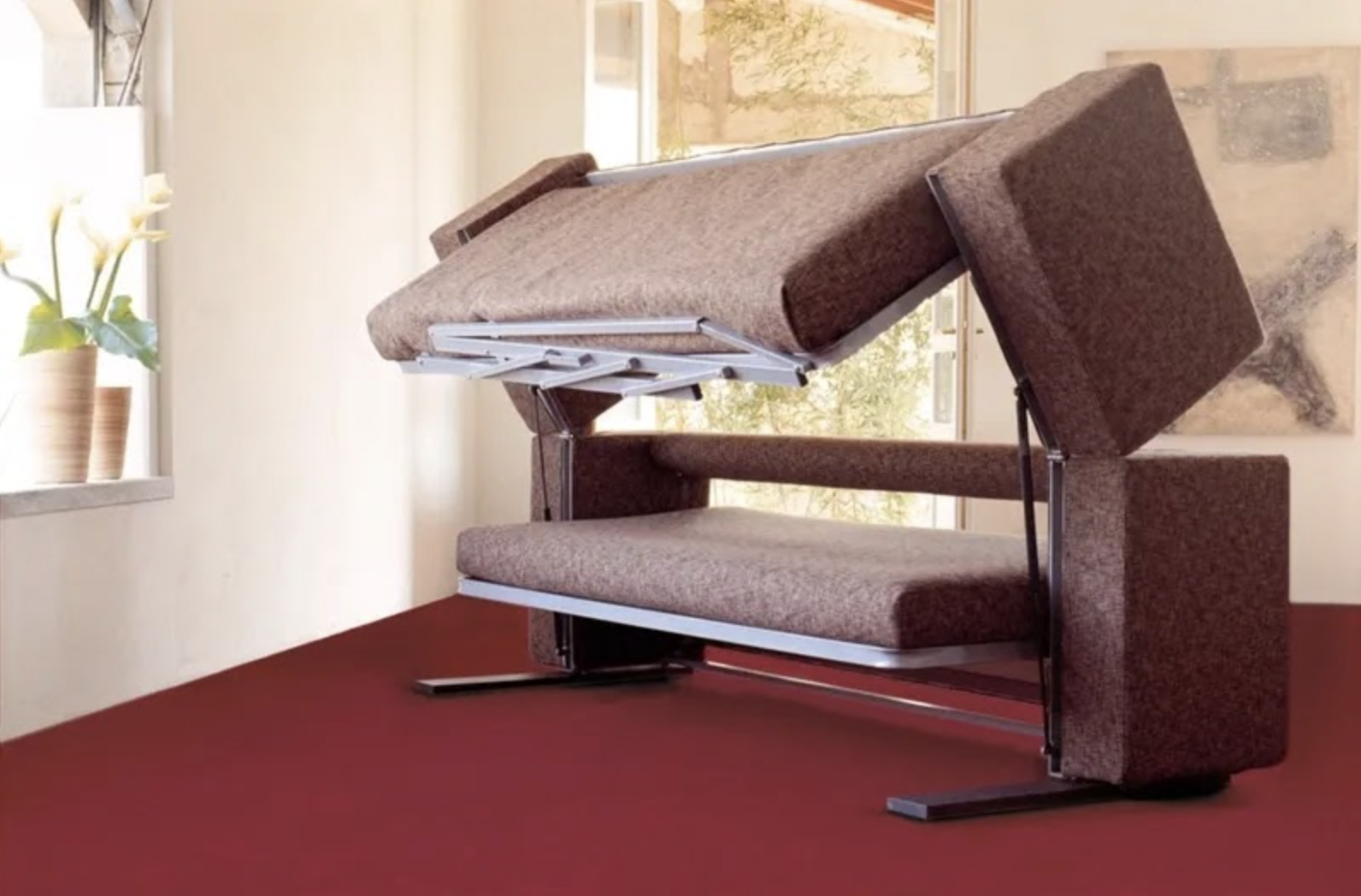 It folds out into a bunk bed! That's right– a two story bed can be made from this simple couch. That's the kind of design that makes  a difference for large families.
Elevator Buttons For the Impatient Among Us
Patience is a virtue and it's one not all of us possess. If you hate waiting on anything, let alone a slow elevator, this is the design you've been waiting for. We must admit it's fairly genius!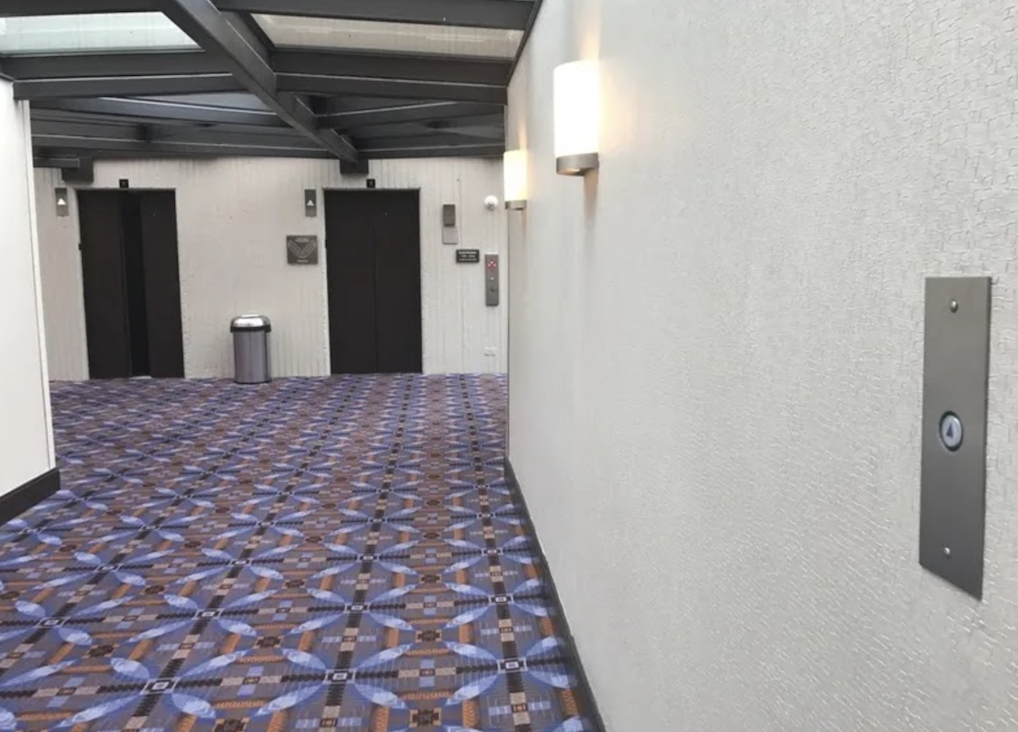 This hotel floor has a button about 30 feet from the elevator itself. This way, you click the button and hopefully by the time you walk to the elevator, it will have arrived and you won't have to wait a second of your precious time. Install them everywhere, immediately!
Use Your Knees To Get Water
Unfortunately, public sink faucets can be a breeding ground for germs. So, no matter how hard you scrub your hands with soap and water, when you go to turn off the faucet, you might get some germs on your hands.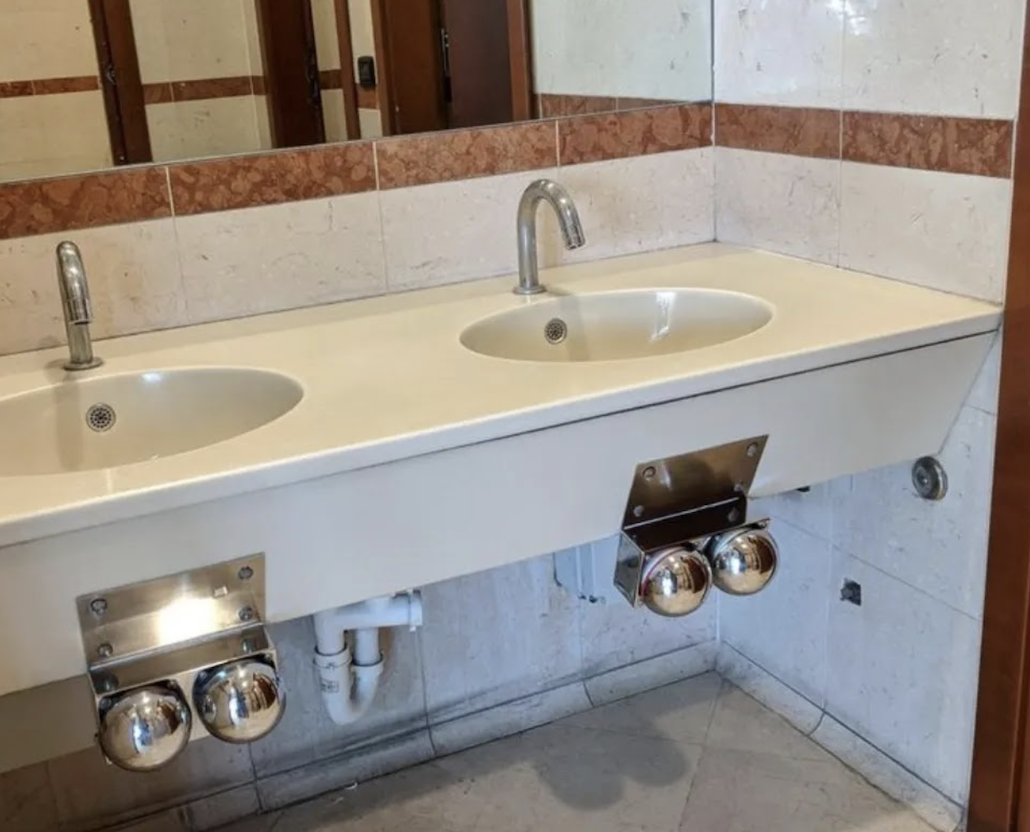 This design allows for you to turn the water off and on with your knees so you can take a hands-off approach. We think we'll start seeing this around everywhere.
A Place To Put Your Bottles Upside Down
When we get to the bottom of the shampoo or conditioner bottle, most of us keep the bottle upside down so that we don't have to hit the things against the wall to get that last bit of product out.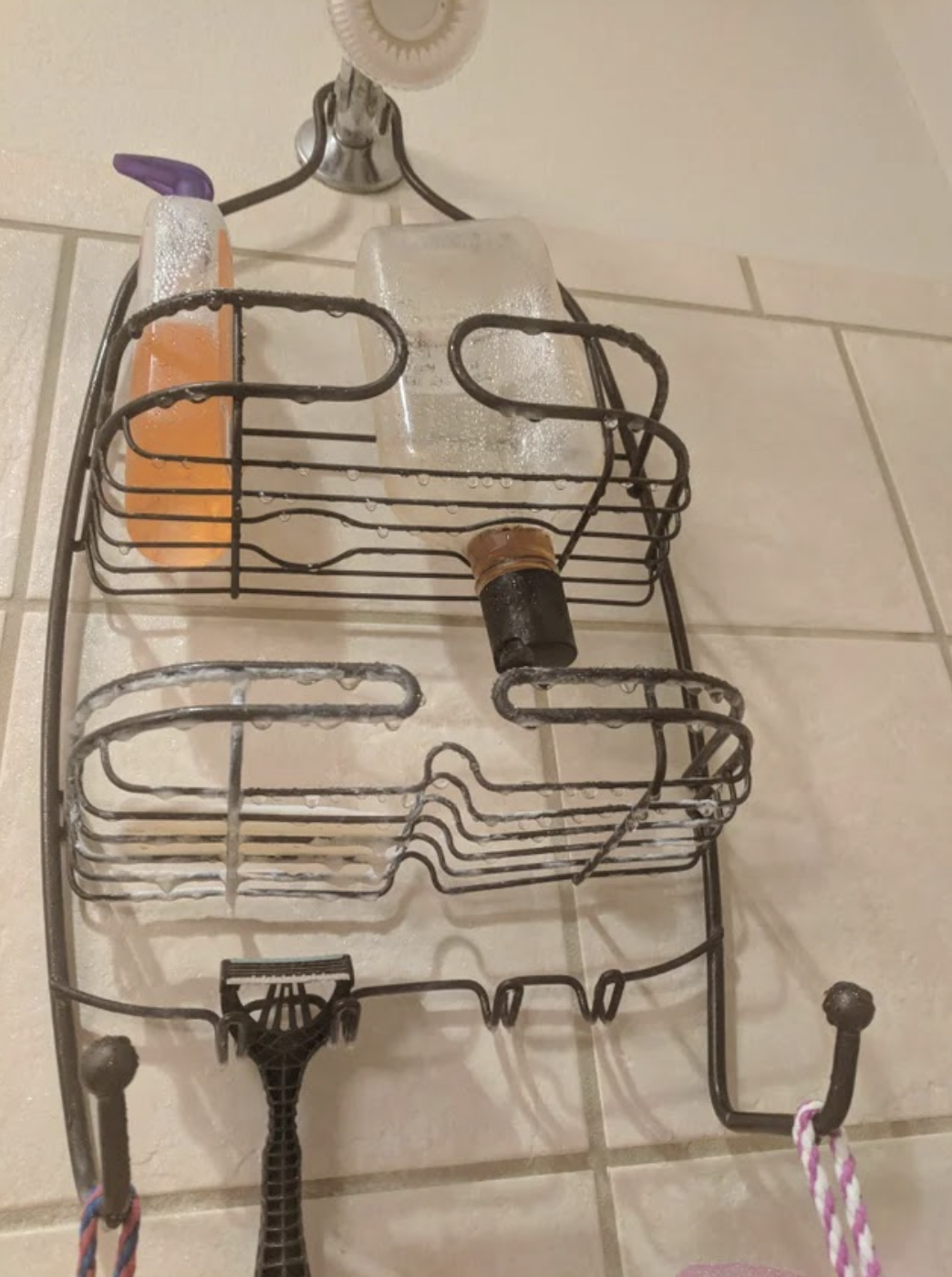 If you've ever fallen victim to this practice you know that there is no good way to store the bottles upside down and they often end up falling into the tub. The genius designer of this contraception made something with just that in mind. This hanging shower organizer has a place specifically for the bottles to be stored upside down.
Charge While You Shop
Pretty soon we will start to see phone charging stations popping up in every kind of store. We are already familiar with these stations at places like airports. But this grocery store has a perfect way to charge while you shop.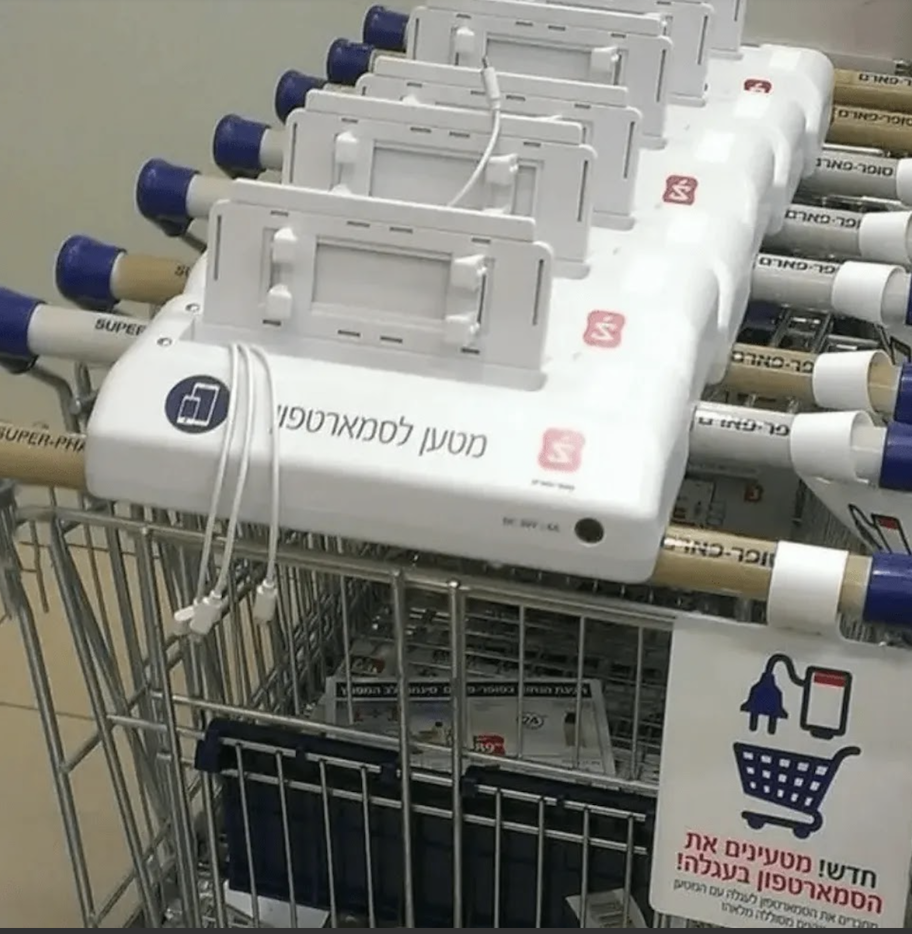 It has charging ports for most cell phones and tablets so you won't lose a charge while you're grabbing groceries. This is totally genius and useful for those of us who keep our grocery list on our phones.
A Way To Change The Temperature Safely
When you wake up early in the morning and it's freezing cold the last thing you want is to be drenched with cold water while you're trying to adjust the temperature of your shower. It can be a real shock to the system.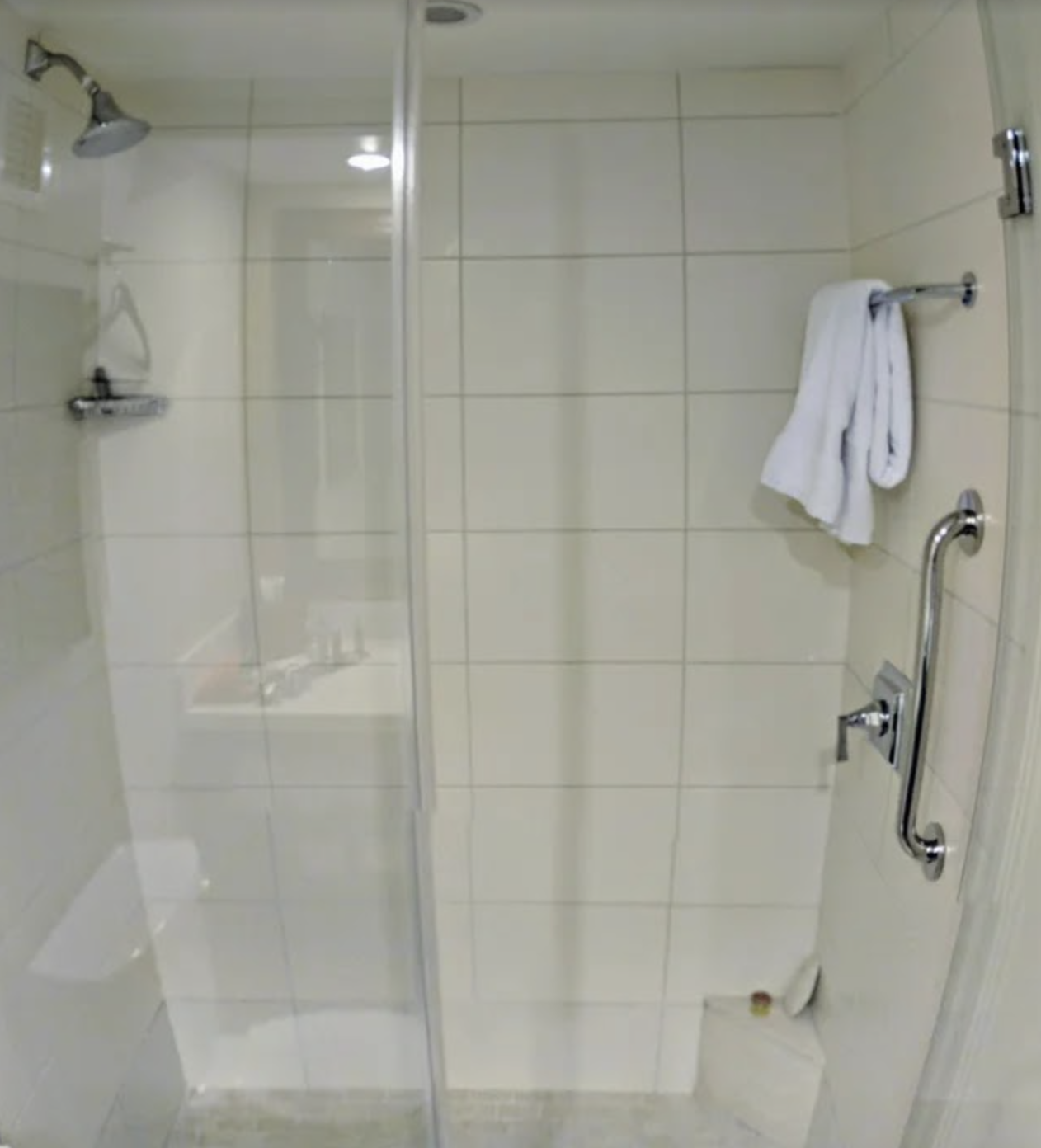 This shower has the temperature control on the wall opposite of the faucet so you can change the temp as much as you'd like without being hit with the water! This would be especially nice in the winter time.
Volume Control On The Microwave
This feature is made specifically with our late night snackers in mind. If you've ever crept down in the middle of the night to heat up a snack, you know the buttons seem unreasonably loud in a silent house.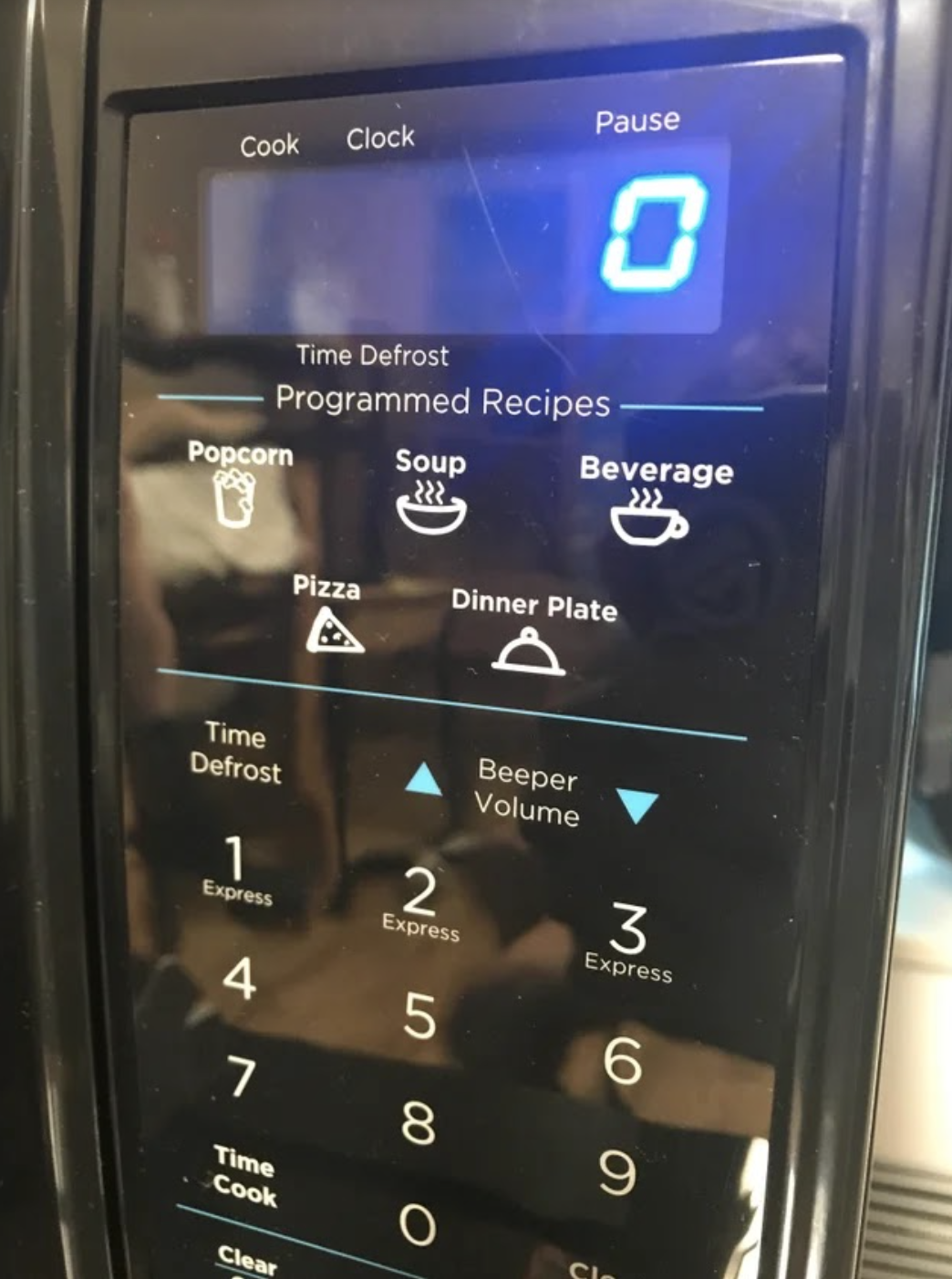 This microwave has buttons to control the "beeper volume" so you can turn down the sound to get your late night snack warmed up without disturbing anyone else in the house.
Shopping Baskets That Say It All
We can't be the only ones who can get annoyed when store employees constantly approach you when you're shopping. Sometimes, you're just trying to get in and out without being disturbed. Or, you just want to browse.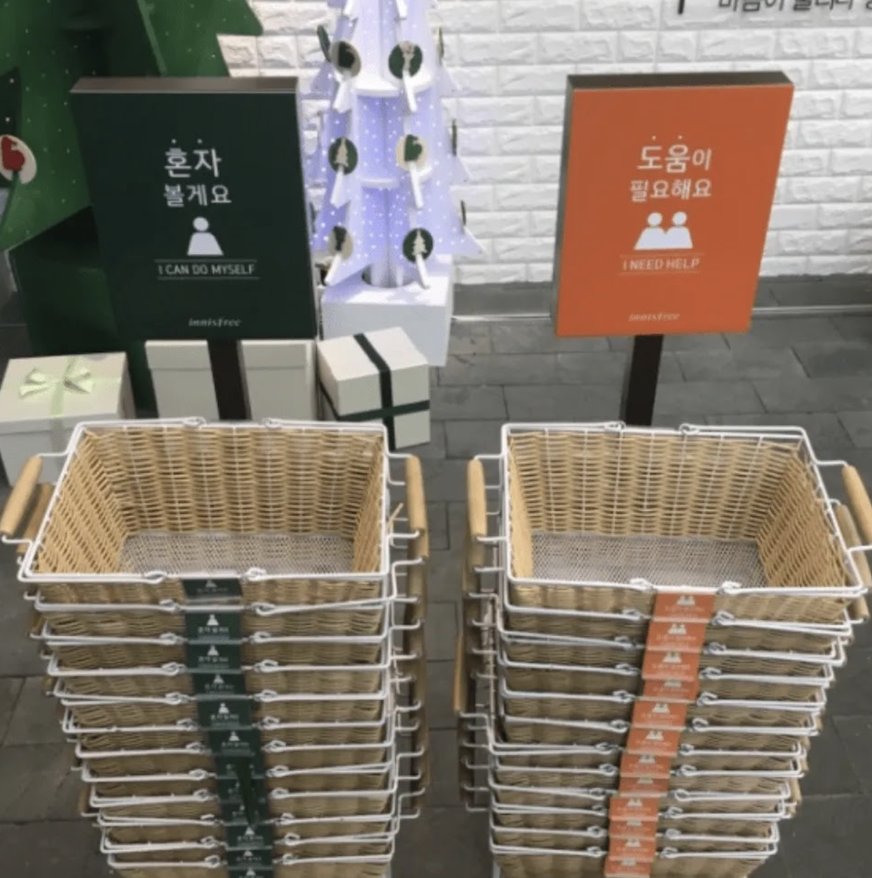 On the other hand, you do need some assistance finding specific items. These unique shopping baskets will notify workers of if you'd like some assistance or not. Absolutely genius idea!
The Perfect Placement For The Kids Menu
This isn't a special invention that would change the world, but it is a small design feature that makes so much sense. In fact, we can't believe more restaurants aren't doing this.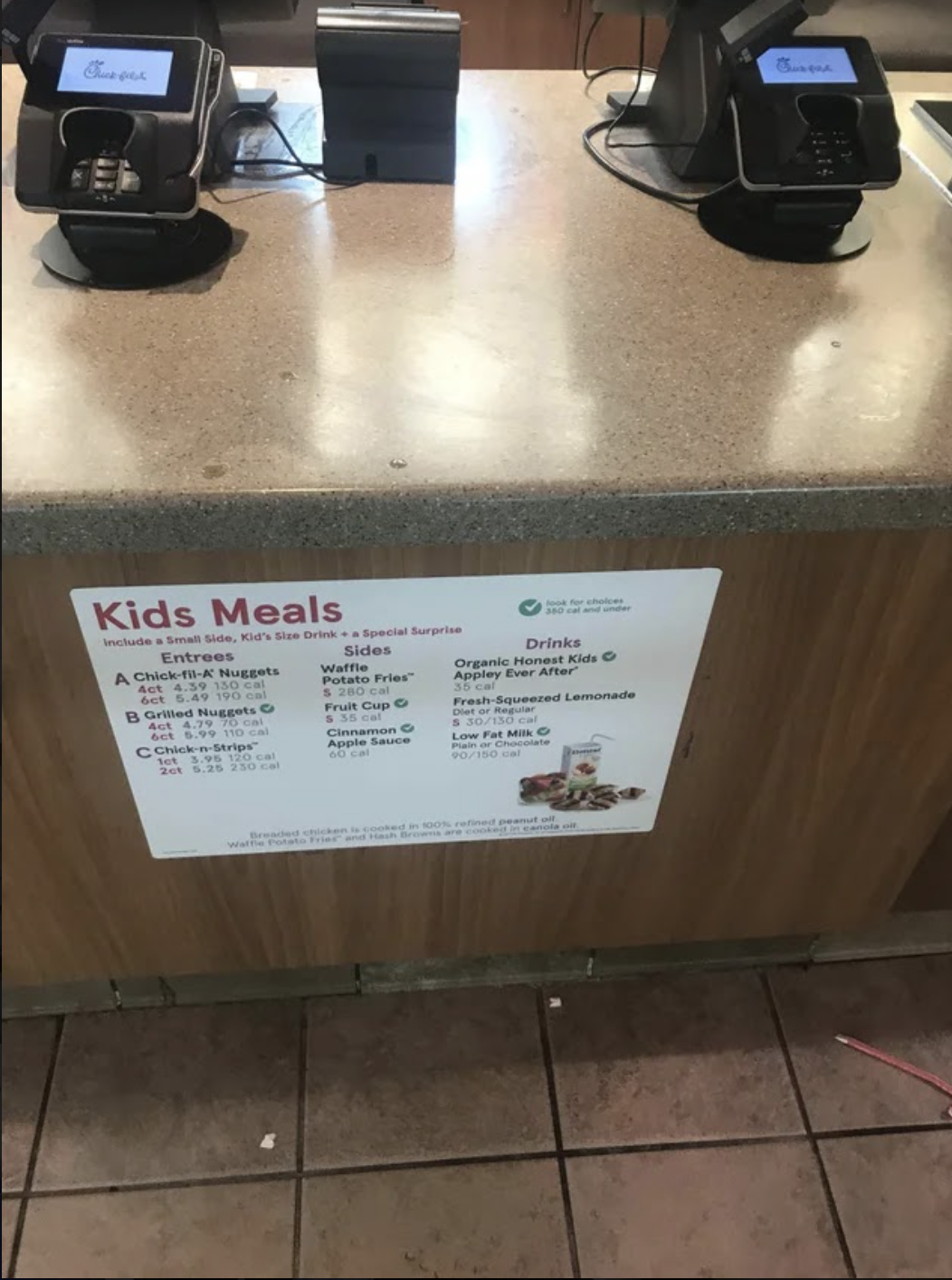 This kids menu is on the front of the counter instead of above with the other food menu items. This way, the kids can easily see the menu and decide what they want! It makes so much sense we can't believe we didn't think of it first.
Parking Lines On The Rails
For those of us who are not expert parkers, this design would save us a ton of time. Not to mention, it would potentially help some of those bad parkers from taking up more than one space in a parking lot.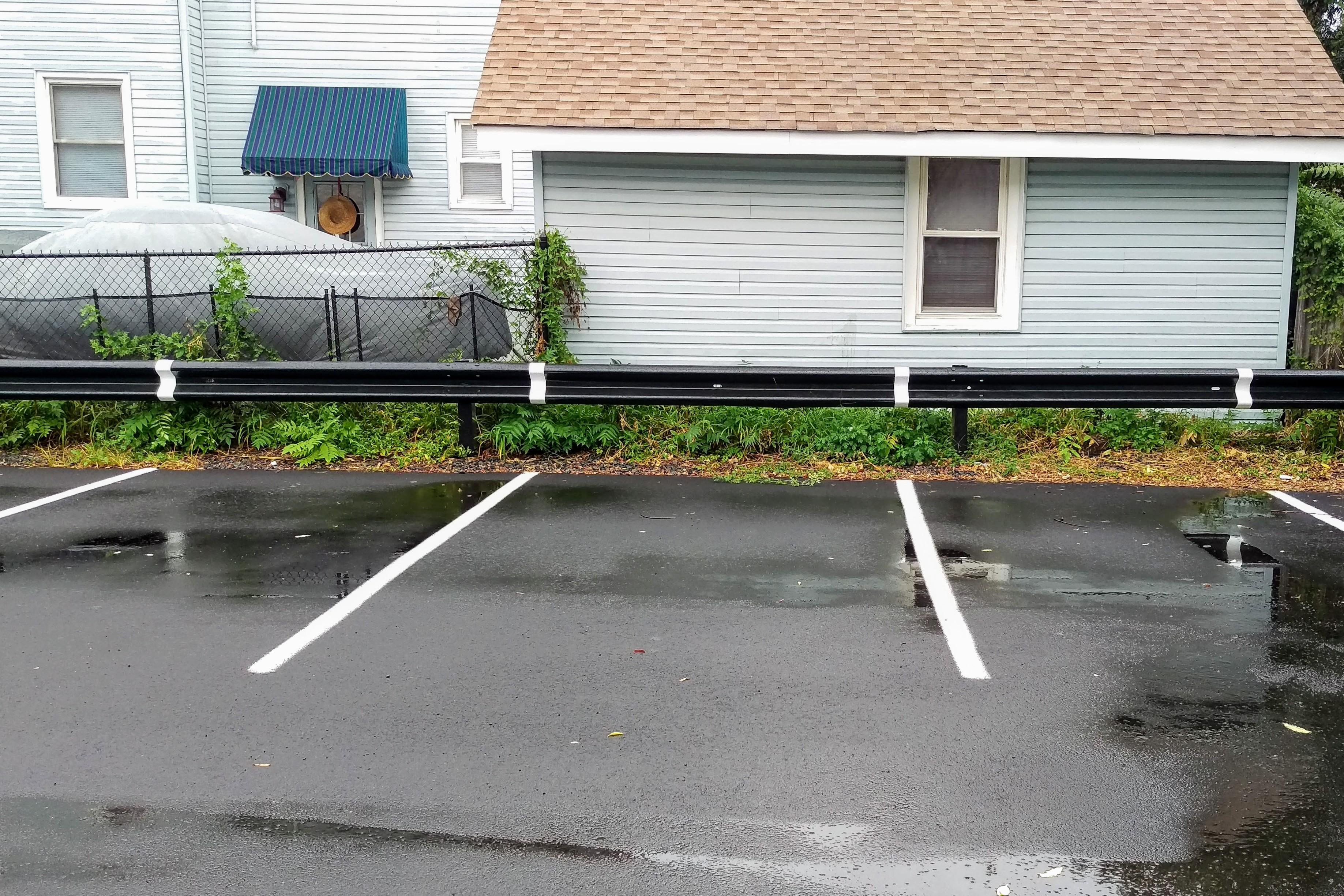 The parking lines are painted on the rails as well as the ground so you can easily see where you're going as you pull in. This would be especially helpful for new drivers!
A Place For The Skateboards
We see bike racks all over the place but it's rare that we see any kind of place for people to put their skateboards. Even near boardwalks where skateboarding is common, you'd be hard pressed to find a good place to lock up those boards.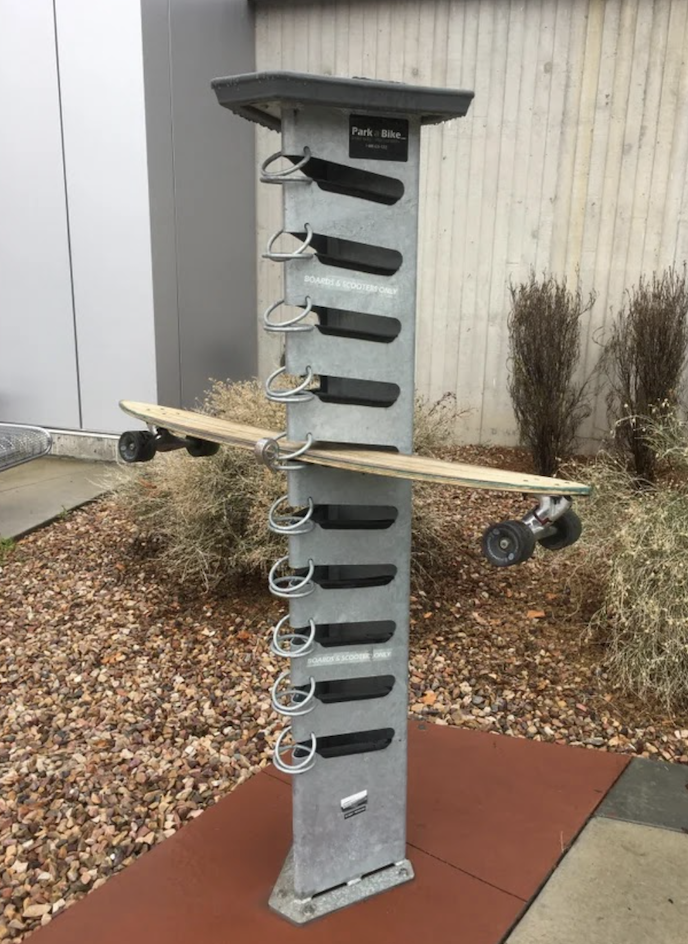 This designer had skaters in mind when he thought up this design. All you need is a lock and you have a place to store your board safely.
See The Ruins In A New Way
This tourist attraction allows for tourists to see what buildings would have looked like before they were just ruins. While it's fun to see the remains and wonder what once was, this glass plate lets you actually see what the building looked like long ago.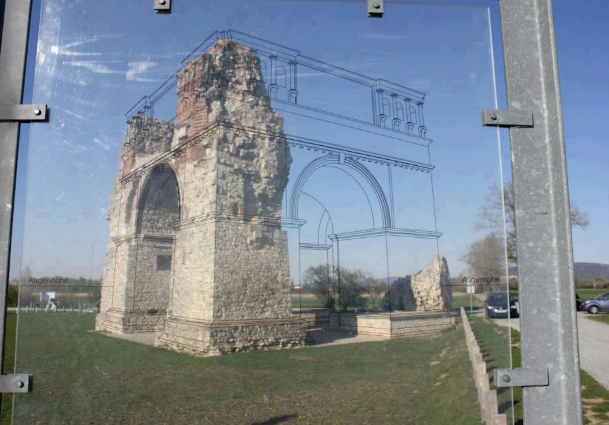 It's fascinating to be able to see the ruins alongside the original design. This idea will likely be popping up in museums all around the world in the not so distant future.
A Wheelchair Accessible Swing
This playground brings a genius idea to accessibility. The swing can carry a wheelchair so children in wheelchairs can swing alongside their friends!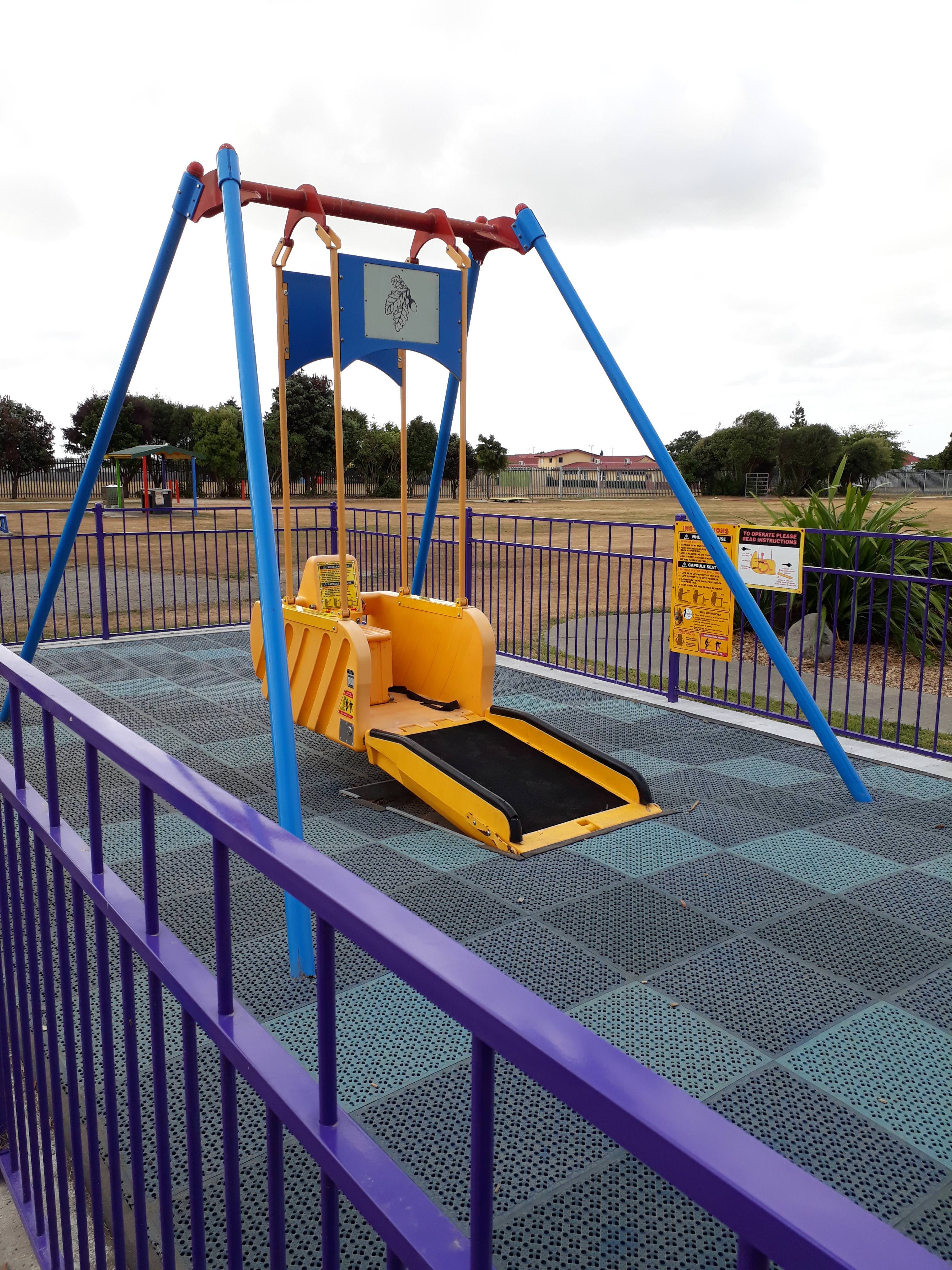 These ingenious ideas are so inspiring for what the world might look like in the not so distant future. We hope to see more inclusive playgrounds like this one. 
An Easy Way To Know How Long To Cook Your Food
We don't always have the time to cook things from scratch when life gets busy. So, most of us have given in and bought the frozen meals of veggies that save us tons of time.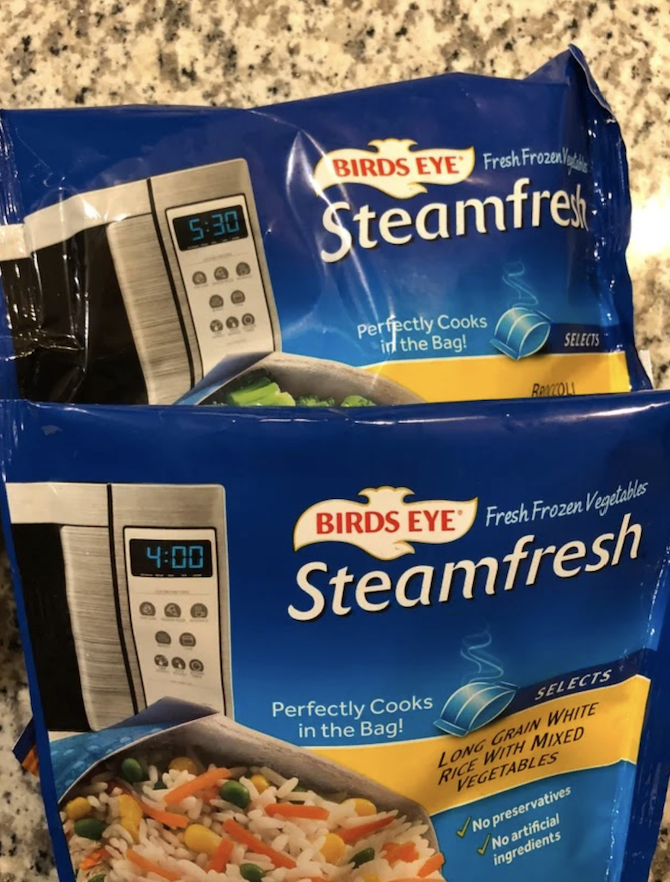 Of course, these bags of veggies tell you how long to cook them in the instructions on the bag. But, brands like this one actually have an image of the microwave on the bag with a time on it. That's not accidental. The time on the bag is actually how long you should cook the meal.
Cords That Know How To Get Out Of The Way
I must admit that I have seen these kinds of cords before and never realized the purpose until now. They were designed in a way that doesn't block the other outlet.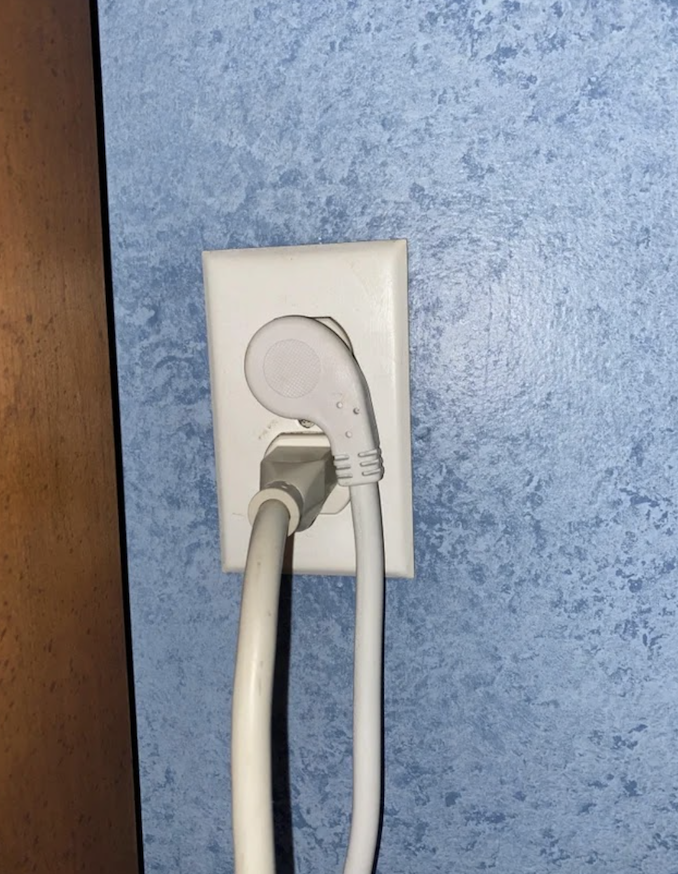 It goes off to the side so you can use the other outlet to plug in whatever else you need into the wall. Small things like this make life much easier. Especially now, when we all have so many different devices to plug in all the time.
Handles With A Grip
If you've ever struggled to open a door with gloves or mittens on then you can certainly see the benefit of a design like this. The textured edge allows you to get a good grip on the knob.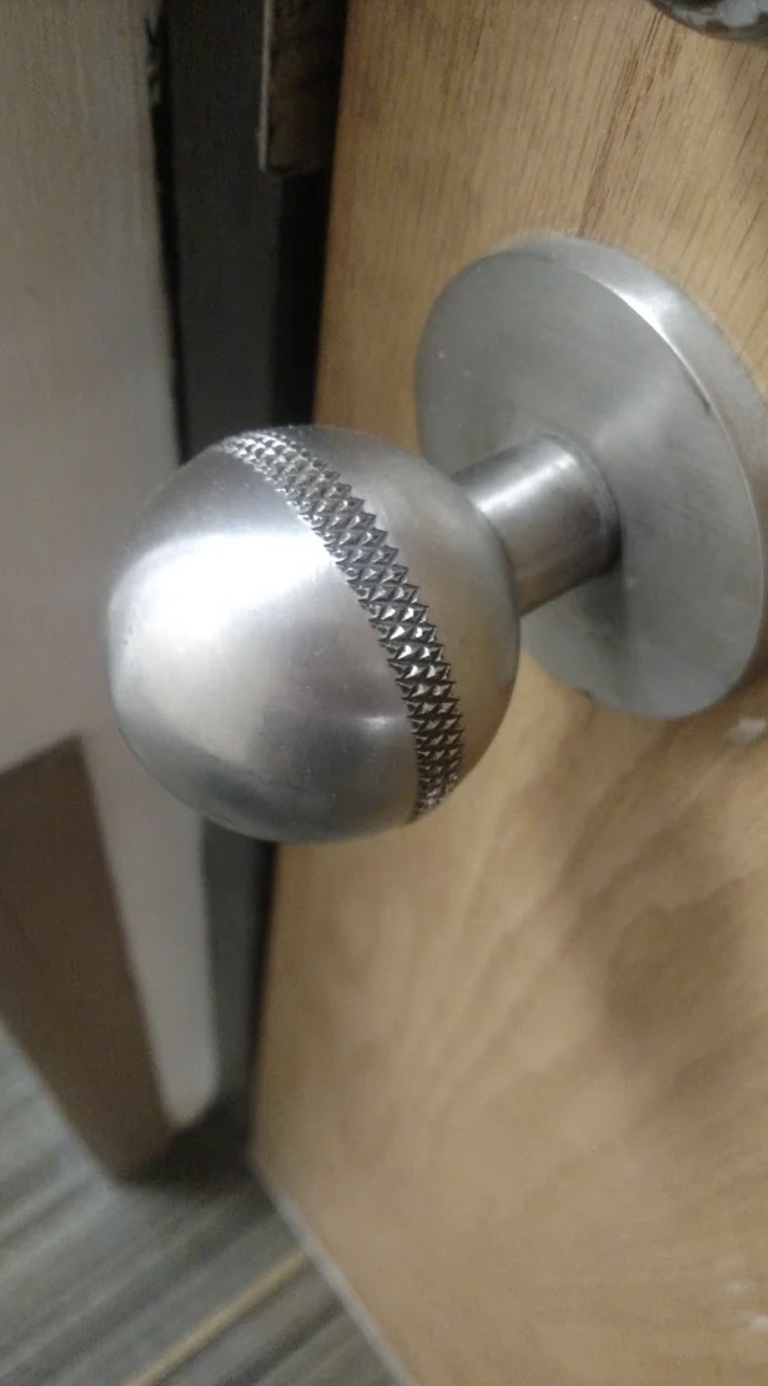 No need to take your gloves or mittens off and expose your poor hands to the freezing cold door knob. These should be all over in places where it snows.
Coconuts Made For Drinking
No longer will you have to drain the coconut water from a coconut that you just cracked open. This little design is for those of us who love coconut water and want to drink it right from the source.
Pop the tab and just take a sip! It's such a creative way to make it easier to drink coconut water right from the fruit itself instead of buying it for a higher price.
The Candle That Repurposes Itself
Candles are a lovely centerpiece to any meal, but they can get awfully messy when the wax starts dripping down the candle holders. Plus, once it's burned it's gone for good!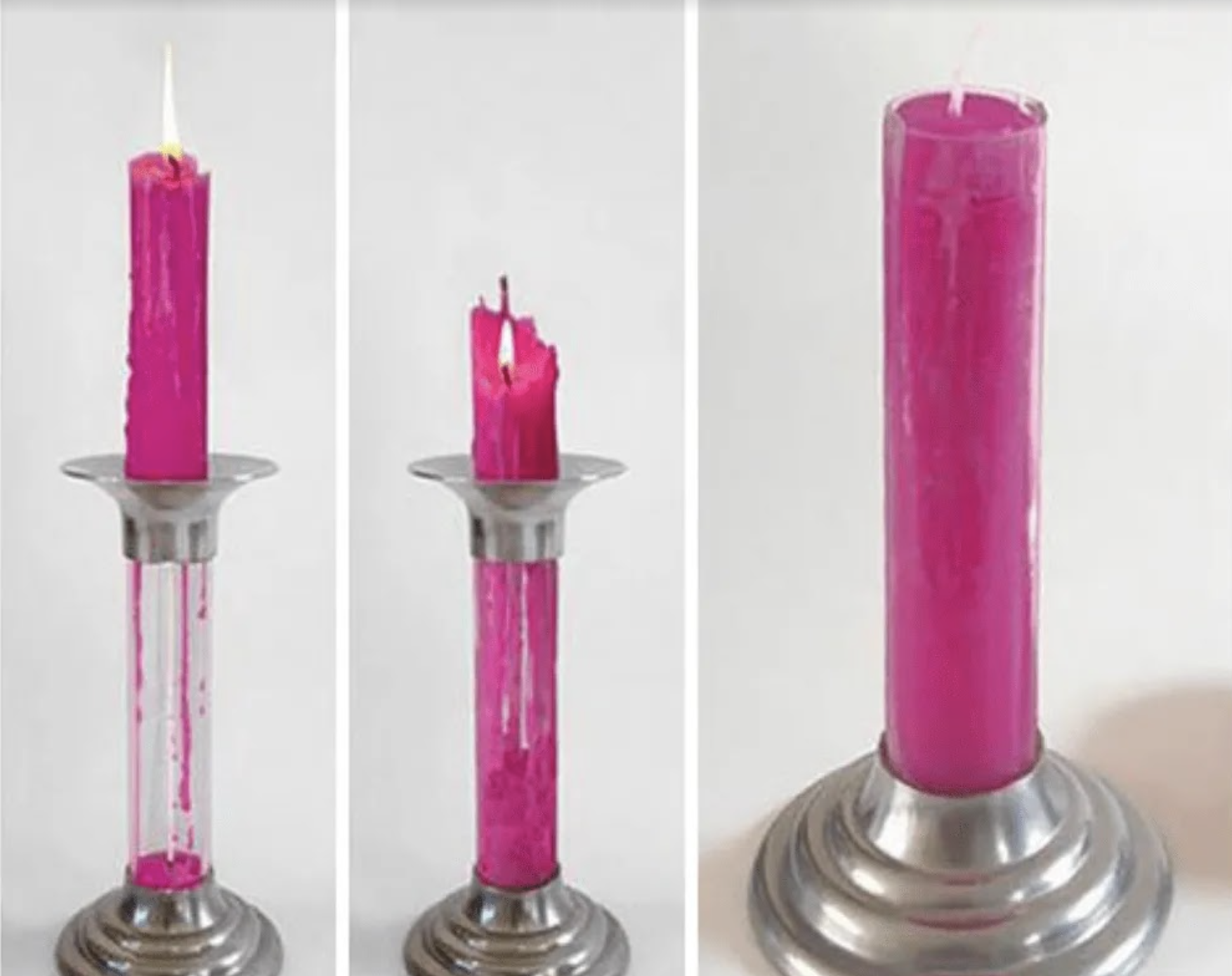 This nifty device funnels teh dripping candle wax into a tube below, which essentially forms a whole new candle. Light it up a second time on another occasion. Basically, double the use you get out of the candle!
Fork Or Chopsticks
Most Asian restaurants will ask you if you want a fork or chopsticks with your meal. This Panda Express found a way to eliminate this question and just provide patrons with both at the same time.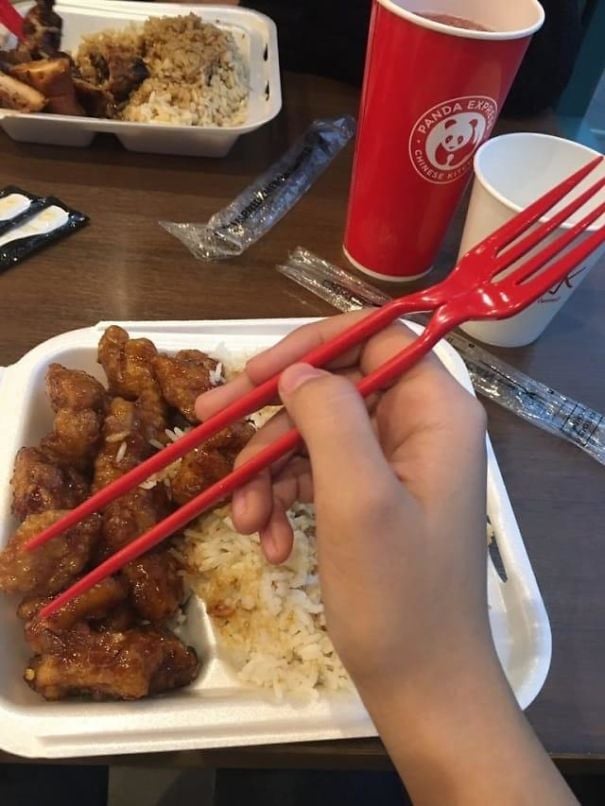 Then, the customer can choose how they want to enjoy their meal. Also, it eliminates some waste since the utensils are together in one piece.
A High Handle To Keep Kids Safe
These handles should be standard practice in all playgrounds because it's such a simple design that really does keep kids safe. The handle of the door to the playground is too high for kids to reach.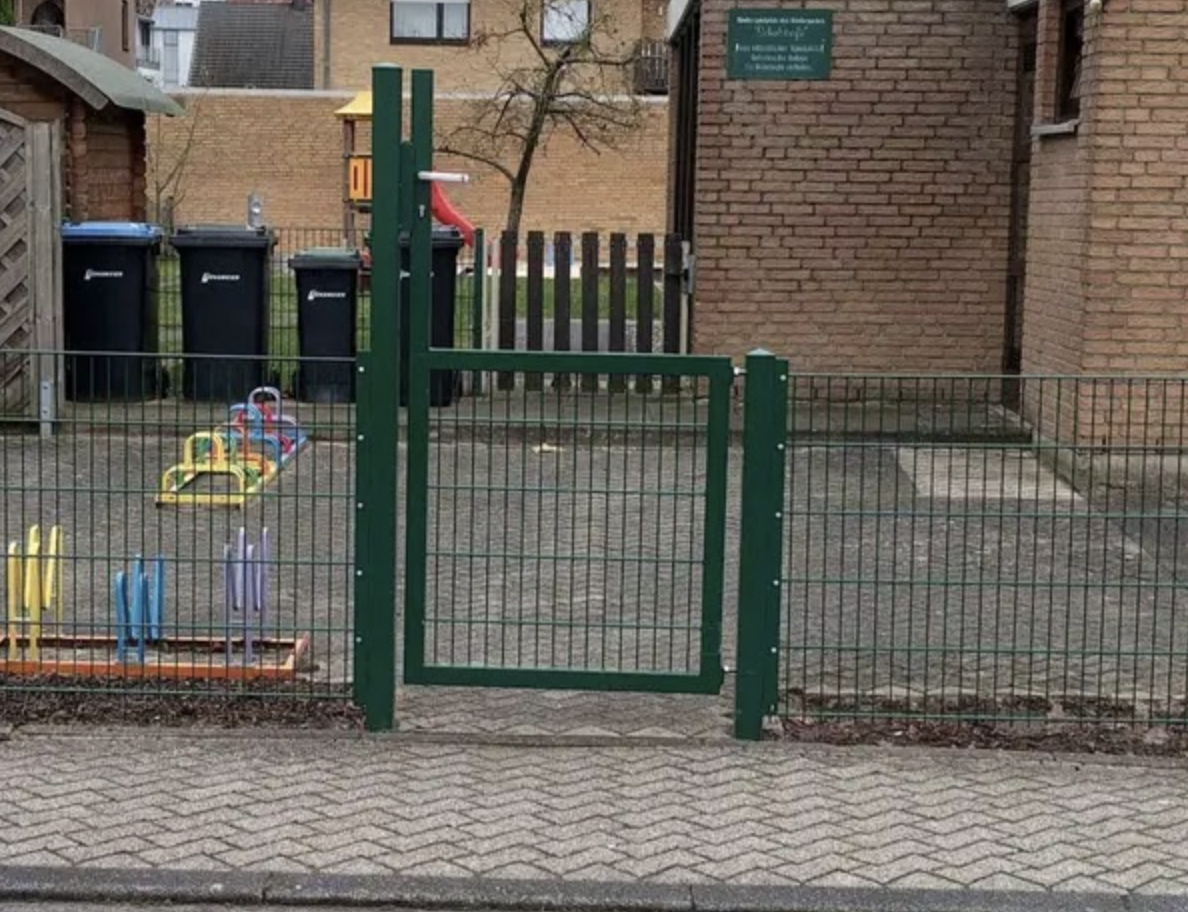 We all know how kids seem to always find a way to run away and get lost. This keeps them in the play structure where they are safe and sound.
A Place For The Dogs
This airport has a specific room just for furry friends. Traveling on planes is not easy with pets, but it's sometimes necessary to get your dog to where you're going. Most airports are not set up with those pups in mind.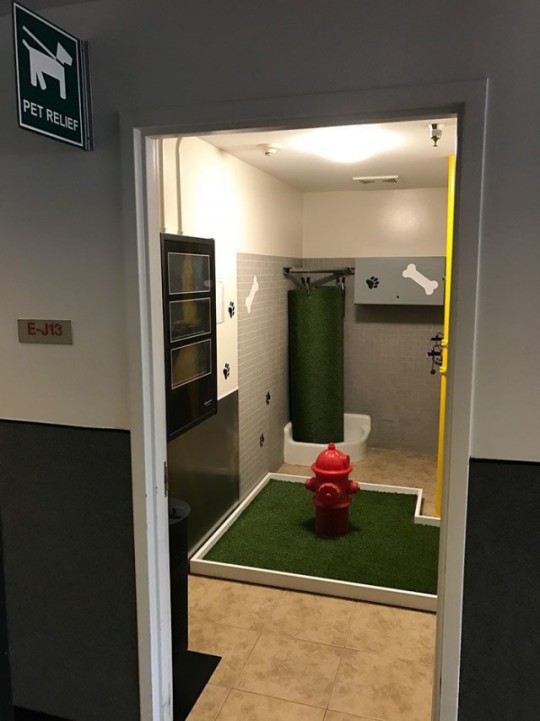 But this airport has a room designated for pups. They can do their business on the fake grass and hang out with other dogs while you wait for your flight. This way, you don't have to leave the airport to take them outside for the bathroom.
An Environmentally Friendly Water System
This water system design is made with the environment in mind. This system helps save water by reducing, reusing, and recycling. These should be installed everywhere to save water!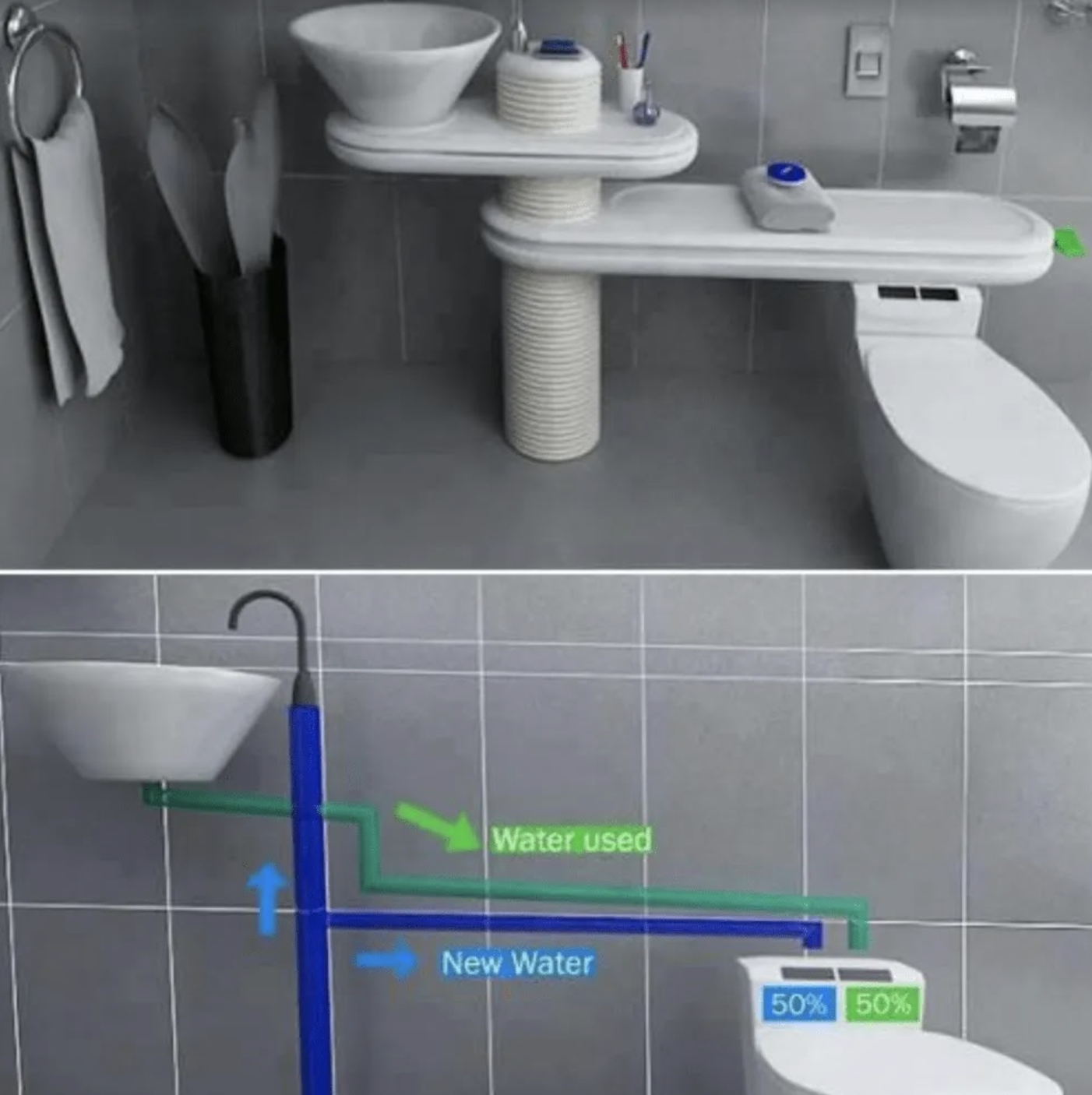 These kinds of designs are the ones that really make a difference in the world and we hope to see more of this creativity out there!
A Table For Everyone
This picnic table has a place for everyone, including the baby! There's no need for a kids table and an adults table because everyone can fit in at this one just fine.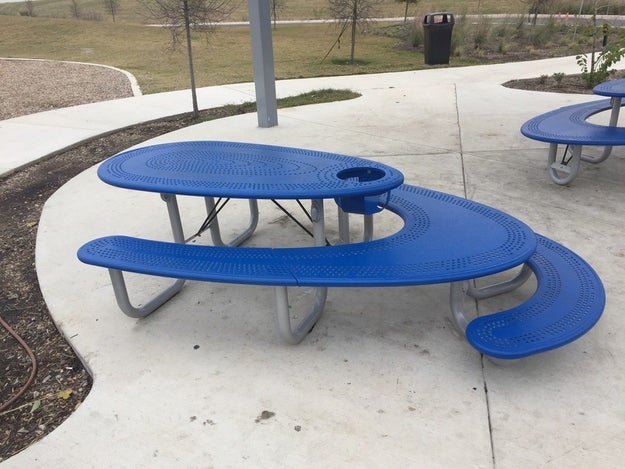 The parents can sit along the sides of the bench and then where the seat gets larger serves as the table for the little ones. Then there's a little seat for the baby as well. All that's missing is a spot for the dog!
An Easy Way To Tell If The Avocado Is Right
Not all of us are experts at picking ripe fruit. And it's so frustrating when you buy some fresh produce just for it to go bad or never riper properly. This sticker makes it easy to tell if your avocado is ready.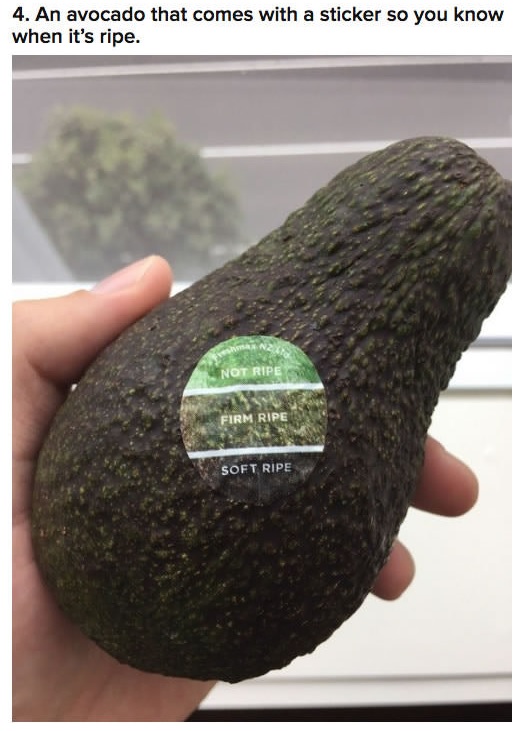 The colors on the sticker indicate the level of ripeness so you can decide if you should buy it or not. If you want to eat it that day, you might grab one that is soft ripe. If you want it to be ripe in a few days you can grab a firm ripe one!
Elevator Buttons For Your Feet
We've seen more than one elevator design here that earns the label of "genius". This particular design has buttons for your feet. This serves more than one purpose which you can probably already guess.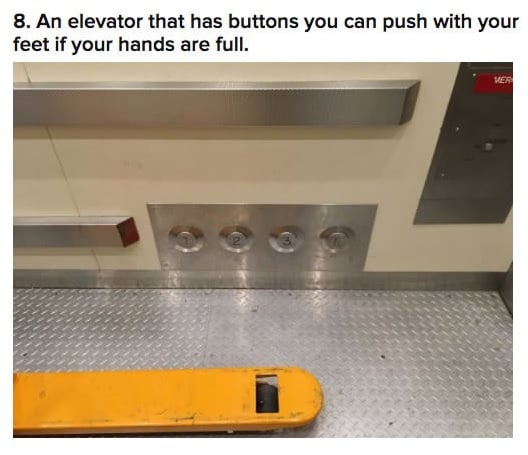 First of all, having buttons that you can press with your feet allows for you to avoid the germs that are usually on buttons. Additionally, this is a great way to press the button easily if your hands are full.
A Reminder To Stay On The Right Side Of The Road
Driving in another country can be really hard to get used to. We're so used to driving the same way everyday that going on the other side of the road can feel very unnatural. This rental car company has a simple solution.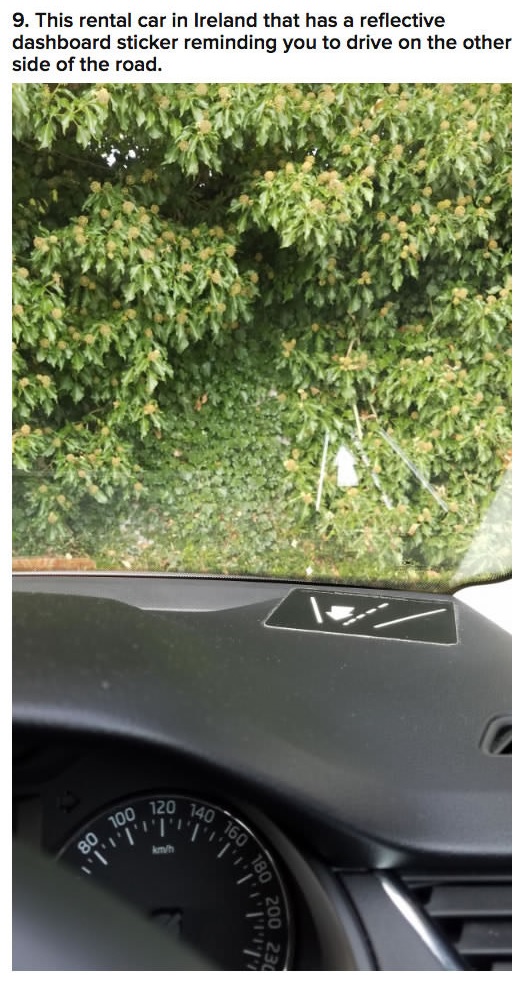 A sticker on the dashboard reflects onto the front window and reminds you which lawn you should be in. This is obviously a great reminder for people traveling from abroad that are used to being on different sides of the road.
A Vending Machine That Doesn't Eat Your Money
This vending machine might be the first one ever to not eat your money. If you've purchased a snack or beverage from one of these before, chances are you've lost a few bucks in the process.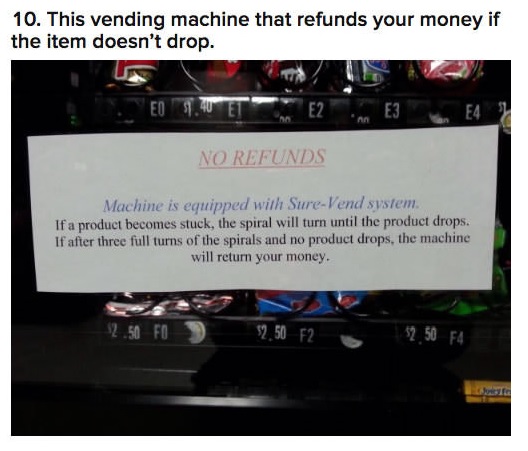 This vending machine knows if a problem has occurred and will refund you your money if you don't get your snack. For example, if it doesn't' feel the weight of an object dropping from the spirals, your money will be dispensed to you. Voila!