These Neighbors' Dogs Fell In Love, And They Were Absolutely Heartwarmed Over It
Something about the innocence of a dog's love can touch even the hardest of hearts. When this compassion extends beyond friendship and blossoms into something more, it can be beautiful to watch. That's precisely what happened between two furry neighbors whose story will surely melt your heart.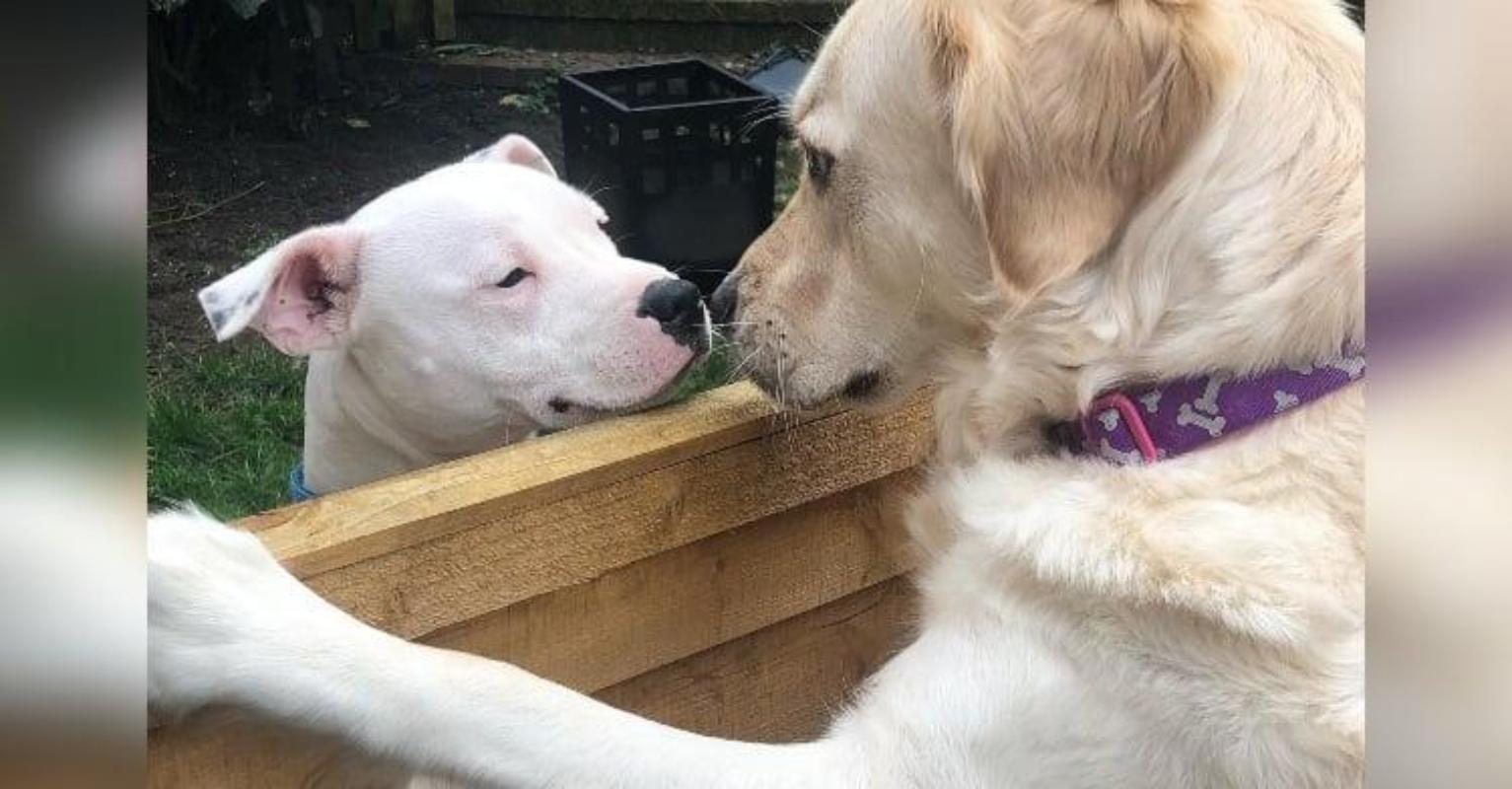 The heartwarming story of these two neighbor dogs will leave you with a smile and renewed faith in the power of love. So, grab a tissue and get ready to hear about the incredible tale of two neighbor dogs who fell in love and captured their owners' hearts.
Getting to Know the Gang
Lola is a much-loved golden retriever, the pride and joy of Amber Monte and Alex Boothroyd. Amber and Alex are very fond of Lola and love her like a kid. So, you can expect that Lola lives a happy and comfortable life.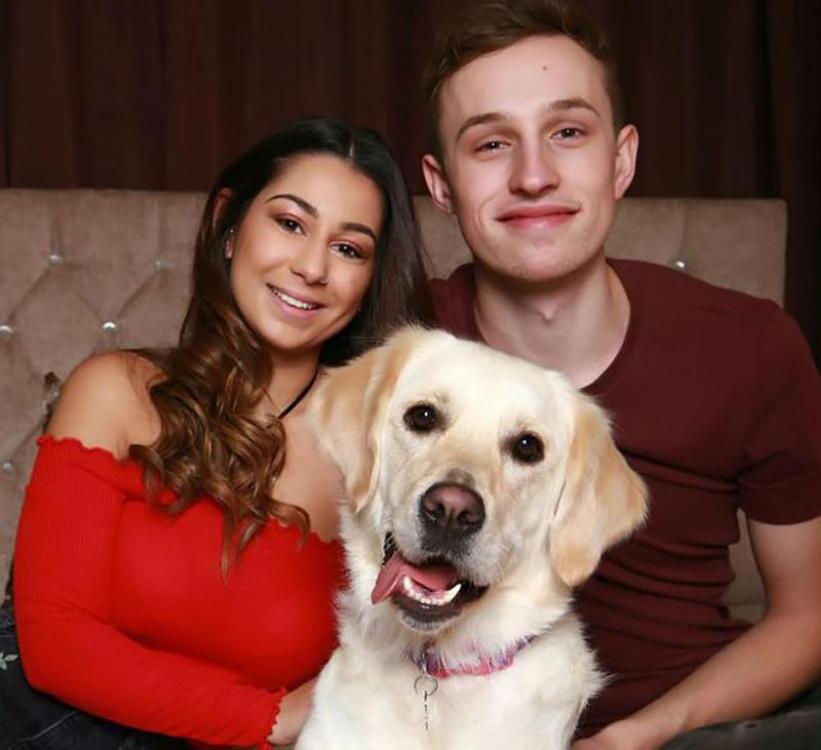 Lola's positive outlook towards all humans can be attributed to her warm parents. Thus, it was no surprise that Lola was quite a sweet animal who couldn't bear to harm anyone—she had a beautiful personality that naturally drew people to her.
Canine Anxiety Issues
Although Lola is exceptionally kind and gentle, she is also known to be shy and scared when meeting other dogs. Despite Lola loving being around humans, she has anxiety when it comes to her kind.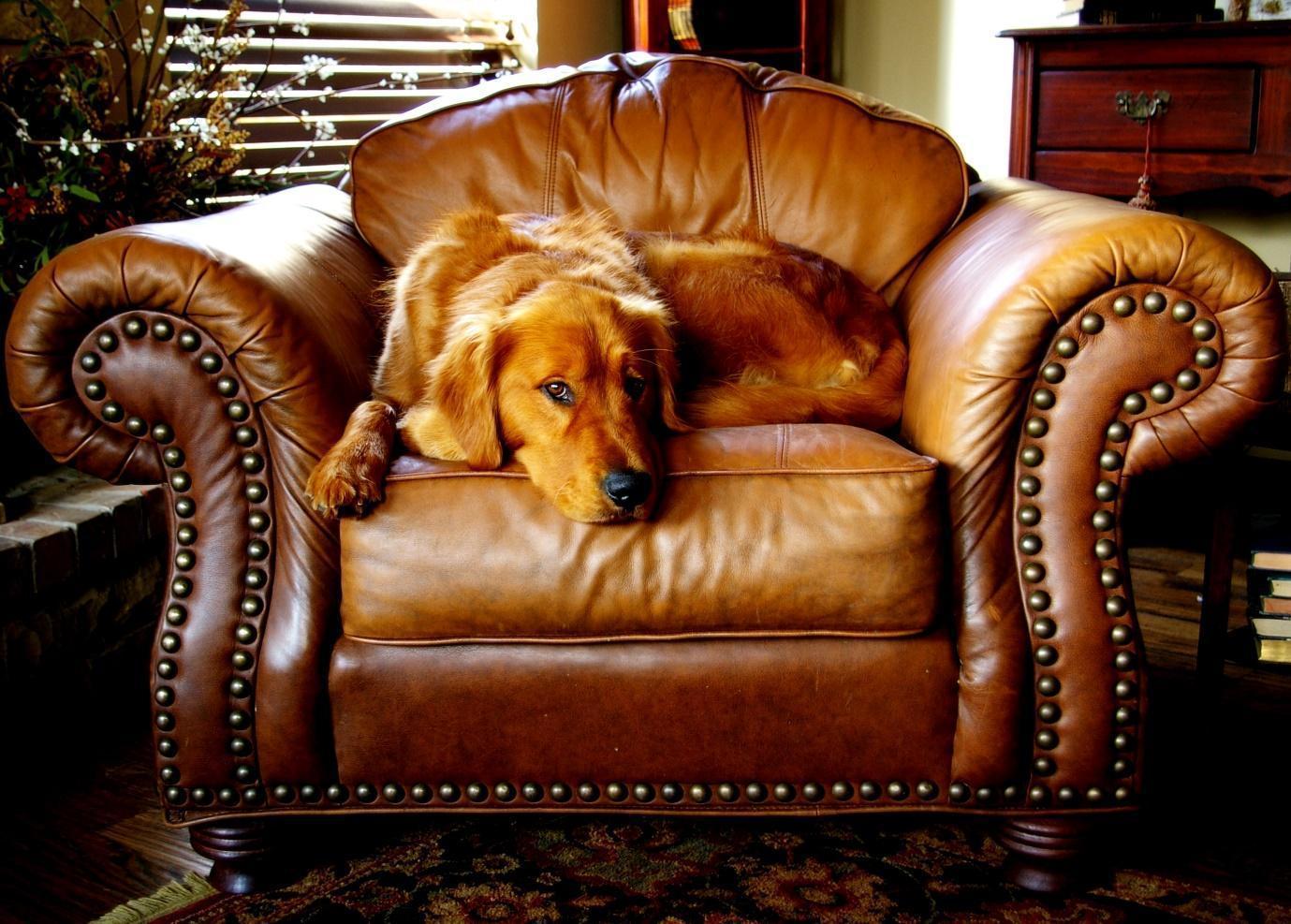 She was scared of dogs larger than her. Lola was quite shy on walks where these other bigger dogs were around. This was quite an attractive trait that showed Lola meant no harm to humans or her furry neighbors.
There's an Exception to Every Rule
Although Lola had canine anxiety, there was one big dog Lola was never scared of. She loved to be around Skylar, who was like a sibling to her. Over the years, Lola grew to trust Skylar and they became best friends.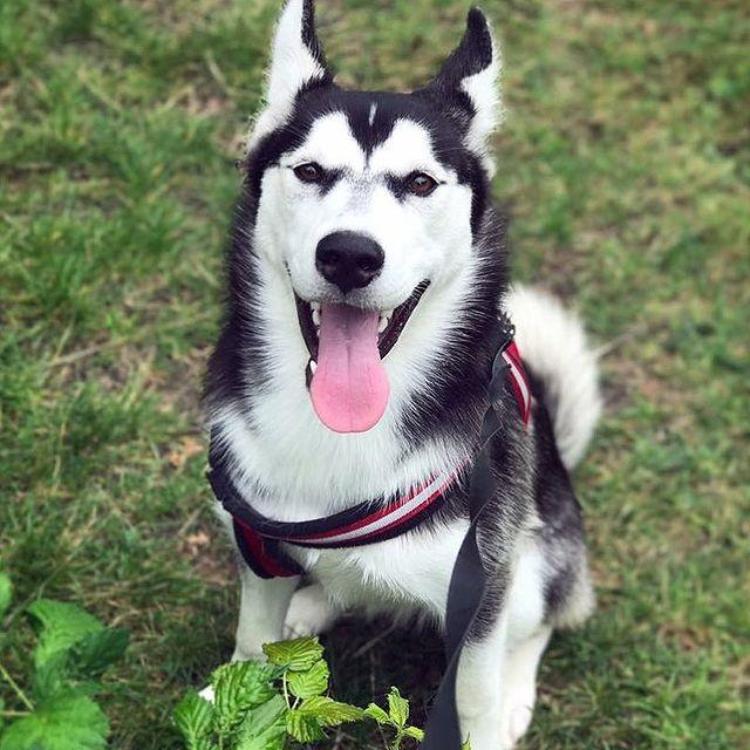 Although Lola and Skylar were not the same breed, they had similar expressions, so it was easy to mistake them for siblings. Because of the common bond of their similar demeanor, Lola grew to love and trust Skylar.
Hanging Together Through Thick and Thin
Skylar and Lola were determined to be there for one another through everything. They played and spent much time together, making them even closer. They even went to the vet side by side.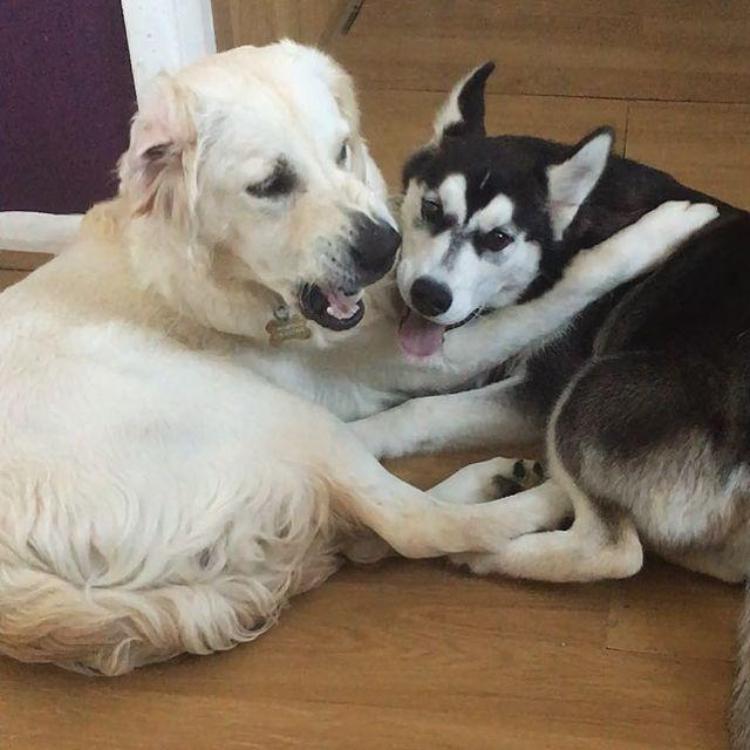 A visit to the veterinary office was never a sad experience for Lola with Skylar by her side. Skylar also enjoyed spending time with Lola and looked for every sweet opportunity to get closer to her sister. Everyone found them endearing, and their friendship was considered sweet.
The News That Changed It All
Everything seemed to be going great for Lola and Skylar. However, soon Amber and Alex had some breaking news that would change their lives forever. It was time for Alex and Amber to move to a new home.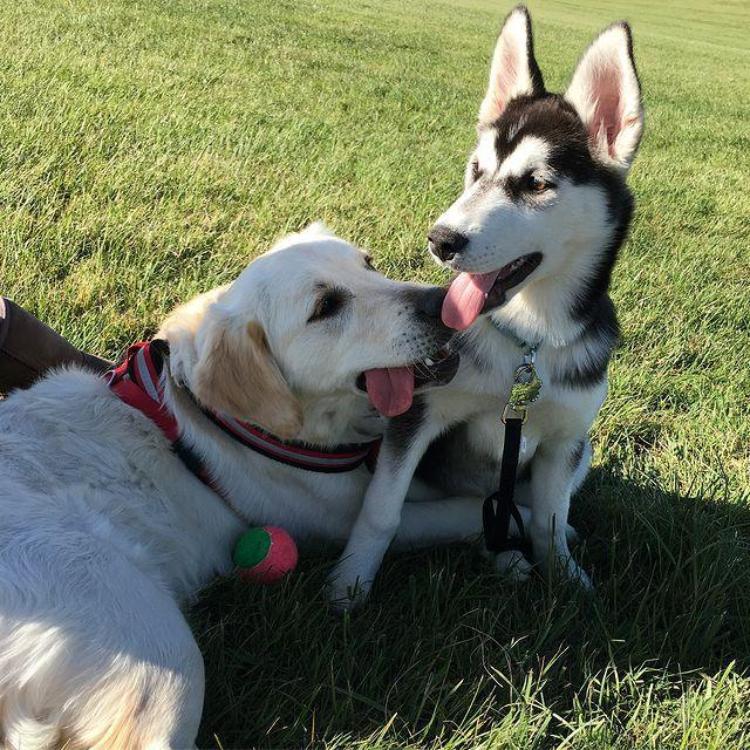 The two friends were oblivious to the change on the horizon for quite a while. However, Lola was intuitive and sensed something huge was happening in her family. The move affected her timid nature, and although the young couple worried, they were confident that Lola would be just fine.
Finding a New Home Across the Pond
Amber and Alex had plans to relocate to Surrey, England. They knew Lola would love her new home once she saw it. There was a lot of lush green area to explore, and the vast expanse would allow Lola to run free without being scared of other dogs.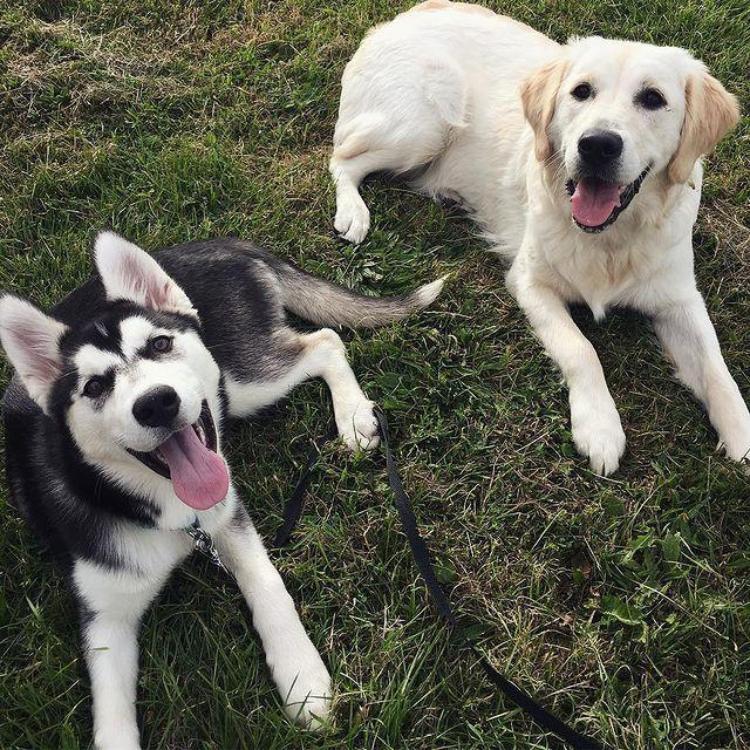 However, they recognized that the change could still affect Lola. They were moving to a suburb, and there would be other large dogs around. While Amber and Alex worried about this, they were determined to find a way to keep the family happily together.
A Dose of Tough Reality
Although the move would be exciting and provide Lola with a change of pace, Amber and Alex had some bad news they were worried about sharing with Lola. For some reason, the couple decided that Skylar would stay with Alex's mother as they moved to England.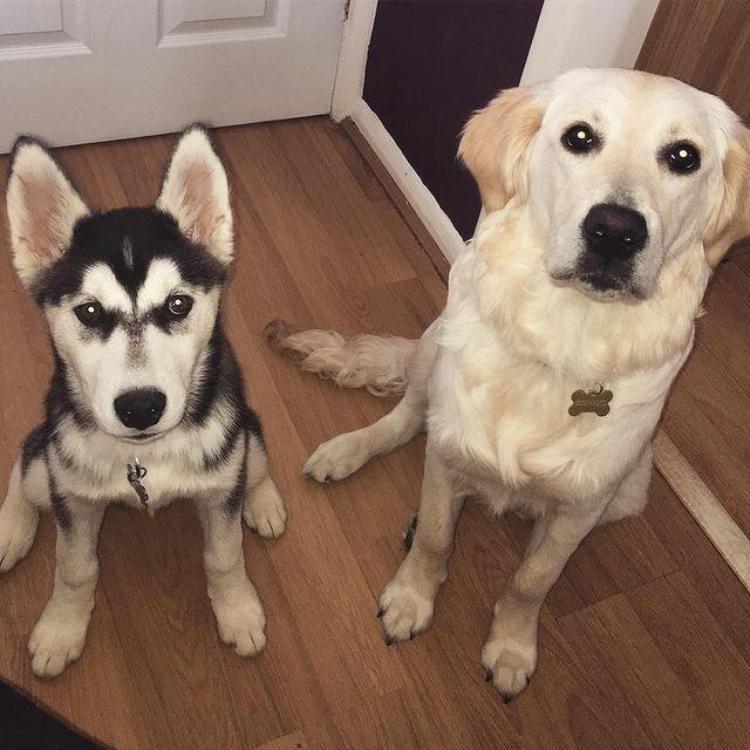 Although Skylar was sure to receive as much love and attention in her new home, it was still a big change for the furry sisters. This was a strange new development for them, which signified their relationship would never be the same.
Time to Make the Big Move
Although these changes were sure to be tough on Lola, she was stronger than she appeared. Lola took it all like a champ and wore her big, endearing smile as the family began the journey to its new home.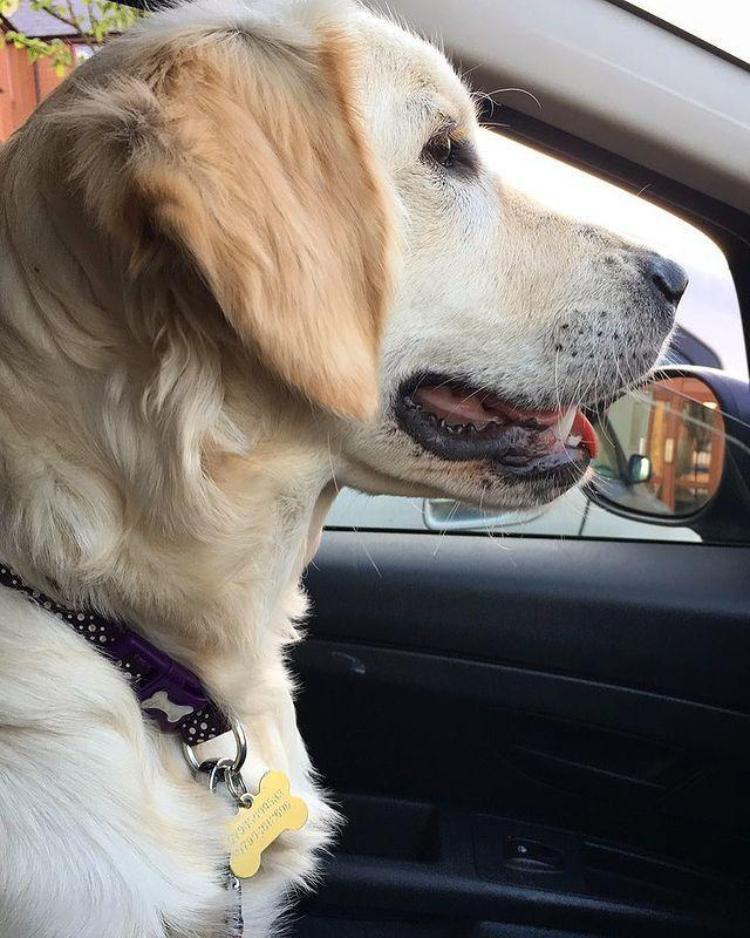 Although Lola was scared of what awaited her, she knew she could get through it with her human parents beside her. As the journey progressed, Amber and Alex worried about how Lola would handle being in a new home. Would she overcome her fear of big dogs, or would it become worse? Well, they were about to find out.
A Furry Angel
Lola had quite a sweet personality, which was apparent when she approached other animals. Although she had a clear phobia of large dogs, her curiosity was easily piqued when it came to other species.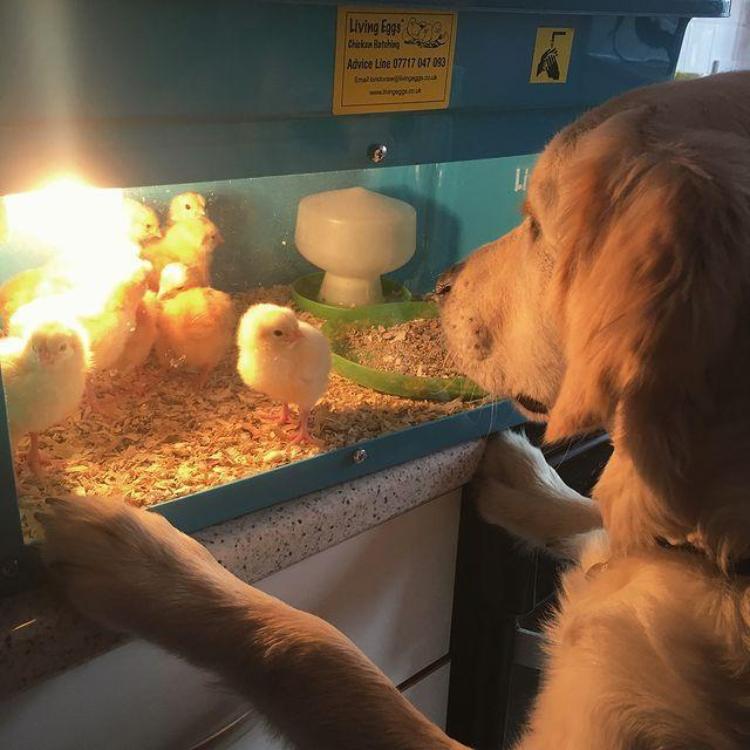 Unlike other aggressive dogs that loved to pounce on dogs smaller than them, Lola was more interested in understanding the little dogs. Her timid nature made her want to understand other animals to determine if she could trust them.
Settling Into the New Abode
Getting to the new home, Lola didn't know what to expect. Although Amber and Alex were worried Lola might become sad, they were surprised to find her settling in quite nicely. However, Lola developed an odd new habit. She seemed to be transfixed on something they couldn't figure out.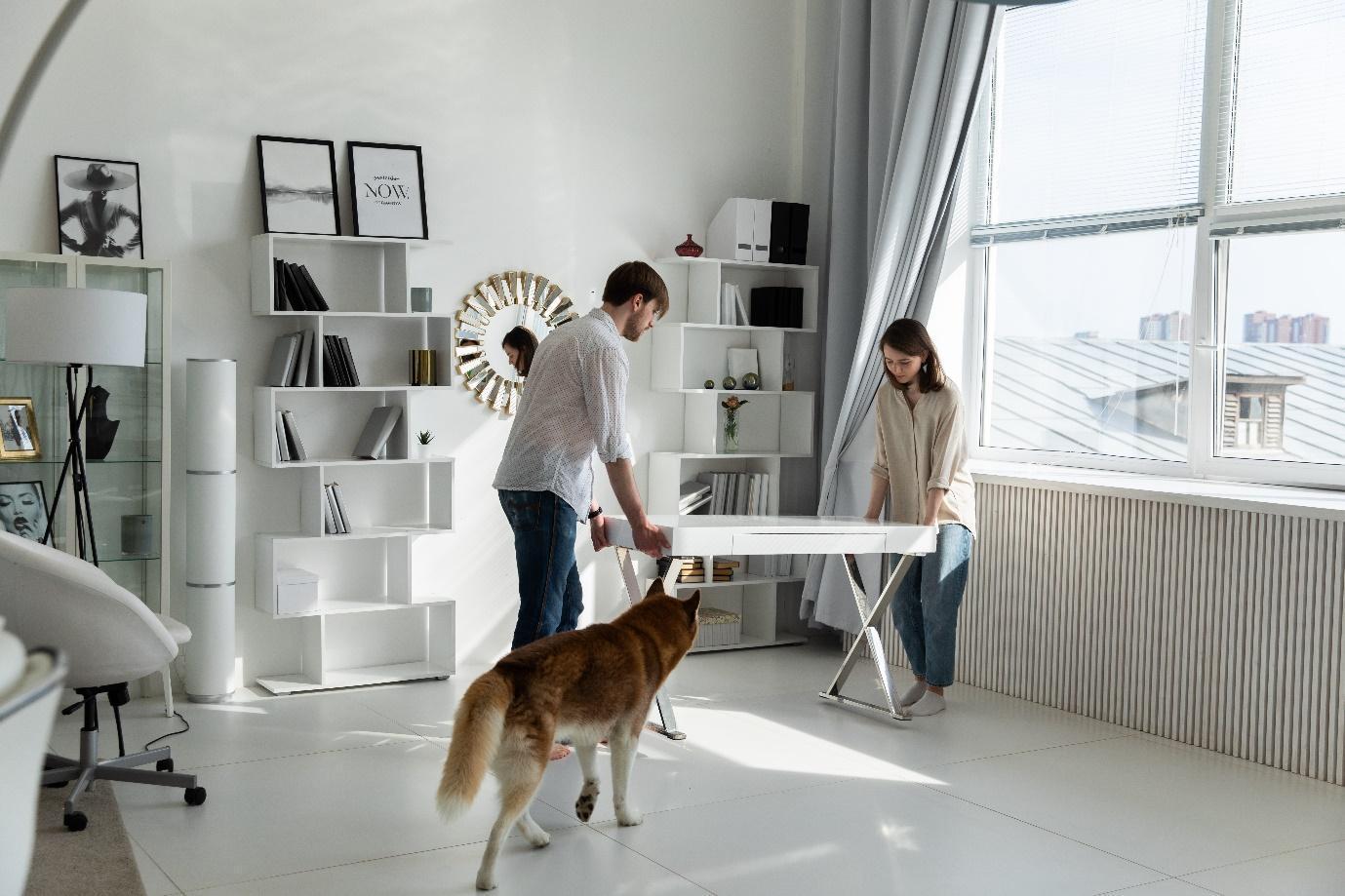 Often, Lola would go to the back window and stare out of it for quite a long time. There was a yard where she could easily go out to play. However, Lola seemed to be focused on something in the next yard. Amber and Alex wondered if she was looking for a bunny—they couldn't have expected what they would discover.
An Interesting Discovery On the Other Side of the Fence
As Amber and Alex got to know their neighbors, they discovered what had Lola's attention all along. Although it was something on the other side of the fence, it wasn't scaring Lola. Instead, what Lola found so intriguing was the dog next door.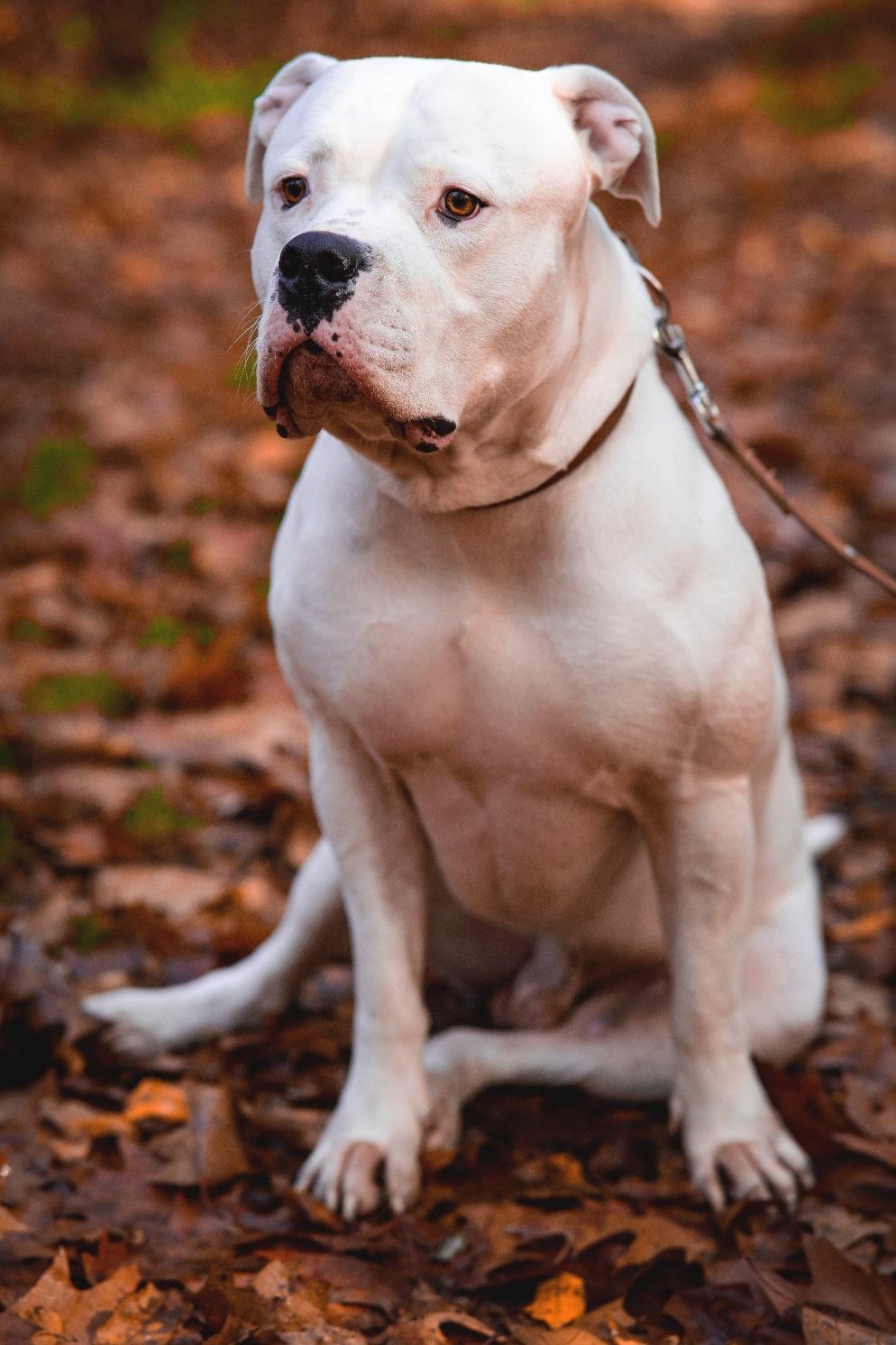 The dog next door was a Staffordshire terrier named Loki, though he looked more like a pit bull. Even more interesting was that Loki's breed was one of the smaller ones, so Lola had no reason to be scared of the furry neighbor next door.
Exchanging Longing Glances
It soon turned out that Lola wasn't the only one intrigued by the dog next door. Loki and Lola would spend all day gazing at each other from afar. Lola could often be found perched on the window, staring out at Loki, who would hop up as high as he could to catch a glimpse of his new neighbor.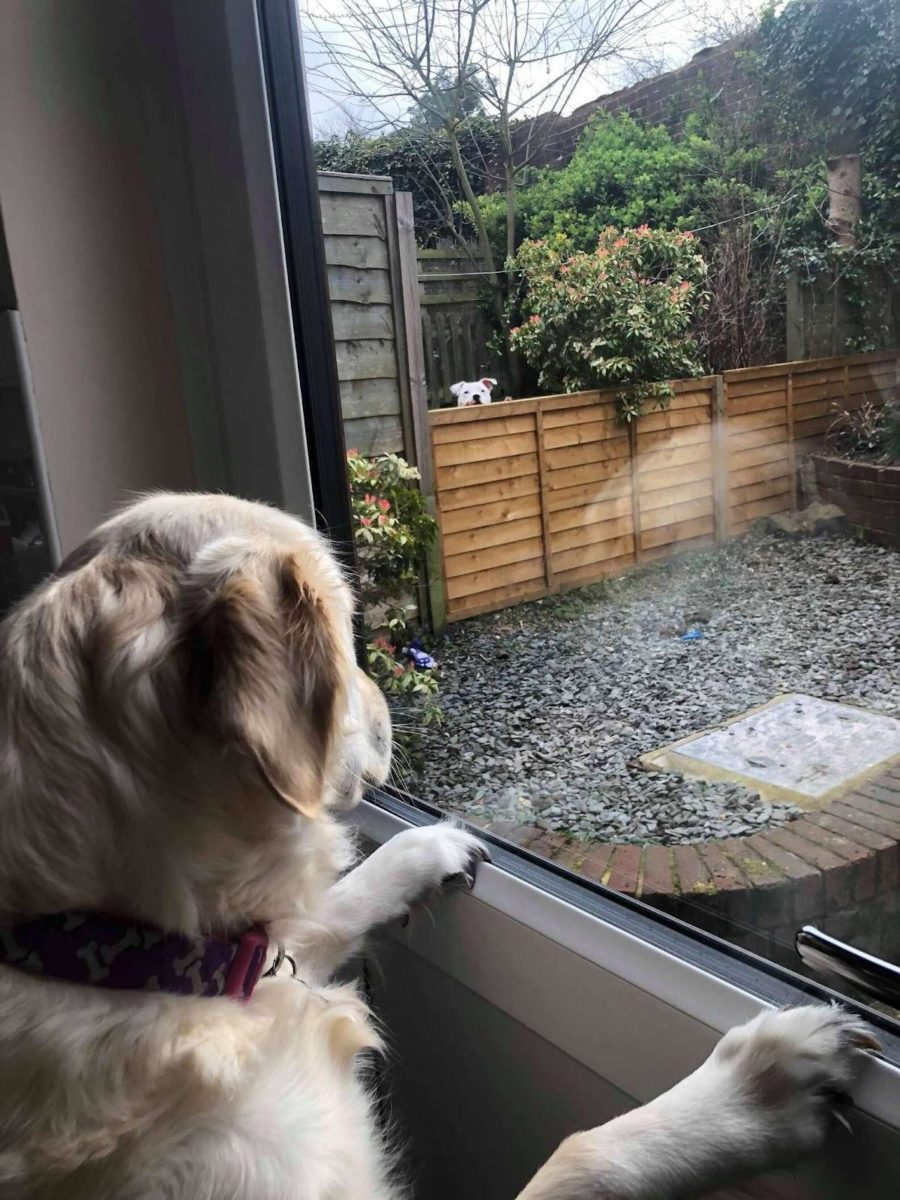 Their connection was clear as day to everyone who saw them. The owners understood that the two dogs wanted to meet and were determined to make it happen. Amber and Alex were excited about this new development because Lola wasn't shy around this unfamiliar dog.
An Instant Connection
Just like the neighbors expected, Lola and Loki immediately hit it off after the meeting. Lola had a outgoing personality and was excited to mingle with her new neighbor. Loki also seemed besotted by Lola and was all over her.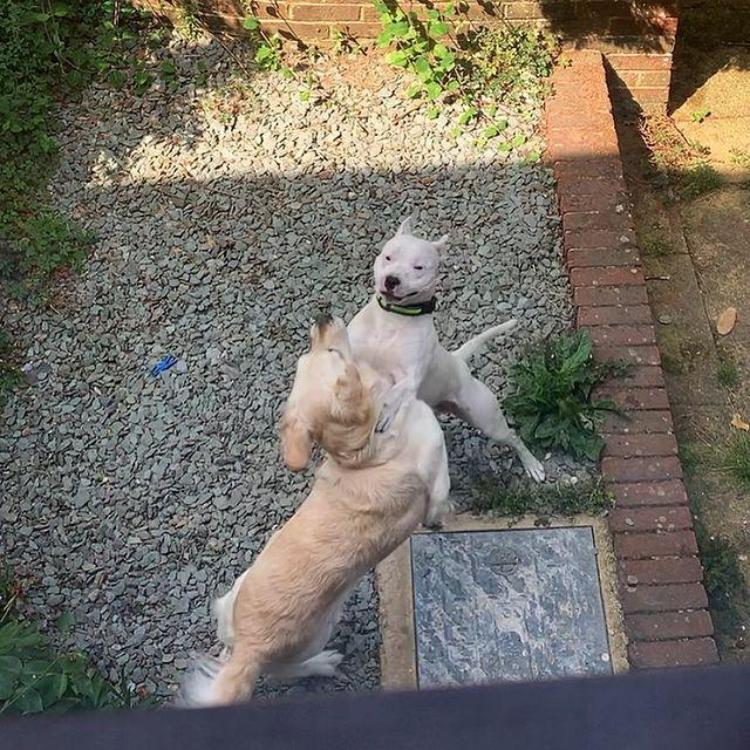 The two dogs hopped everywhere and played like puppies all day. They had a major attraction, and it was clear as day to everyone. Loki often seemed to have a huge smile around Lola, and Lola bustled around him excitedly.
Letting the Sparks Fly
It's common to see dogs form deep connections with their human parents. However, we often forget that they can also form connections with their own species. With Loki and Lola, the sparks flying between them were quite clear to everyone.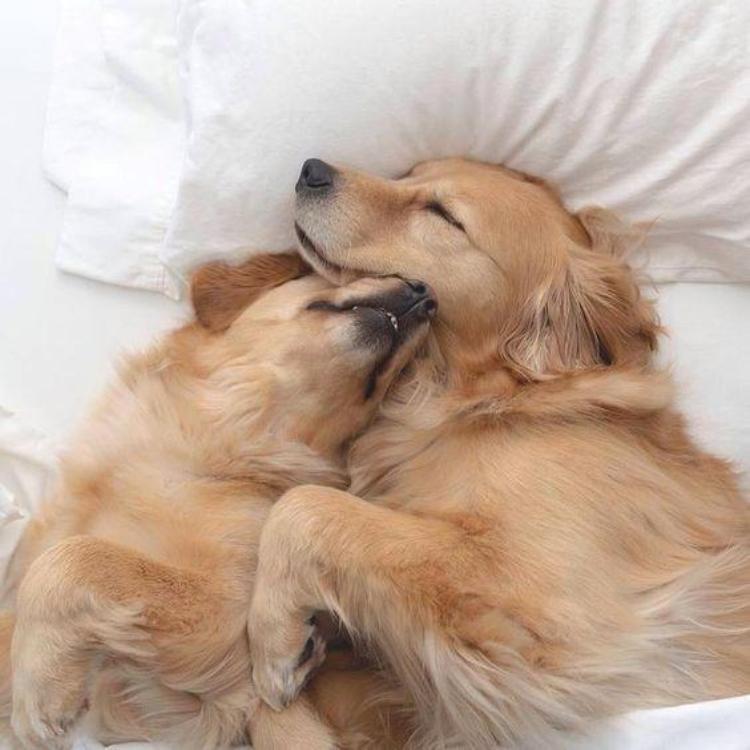 They were like teenagers besotted by each other right from the very start. They were inseparable once they met, and spark flew every time they got together. It was clear to everyone that these canines didn't view each other as just the dog next door.
Love at First Bark
Often, Amber and Alex would spot Loki jumping over the fence to see if Lola was in the yard. Soon, Loki no longer waited till Lola was let out. The dog was frequently spotted hopping the fence to see his new crush. Loki was constantly found in the garden, patiently waiting for Lola to come out.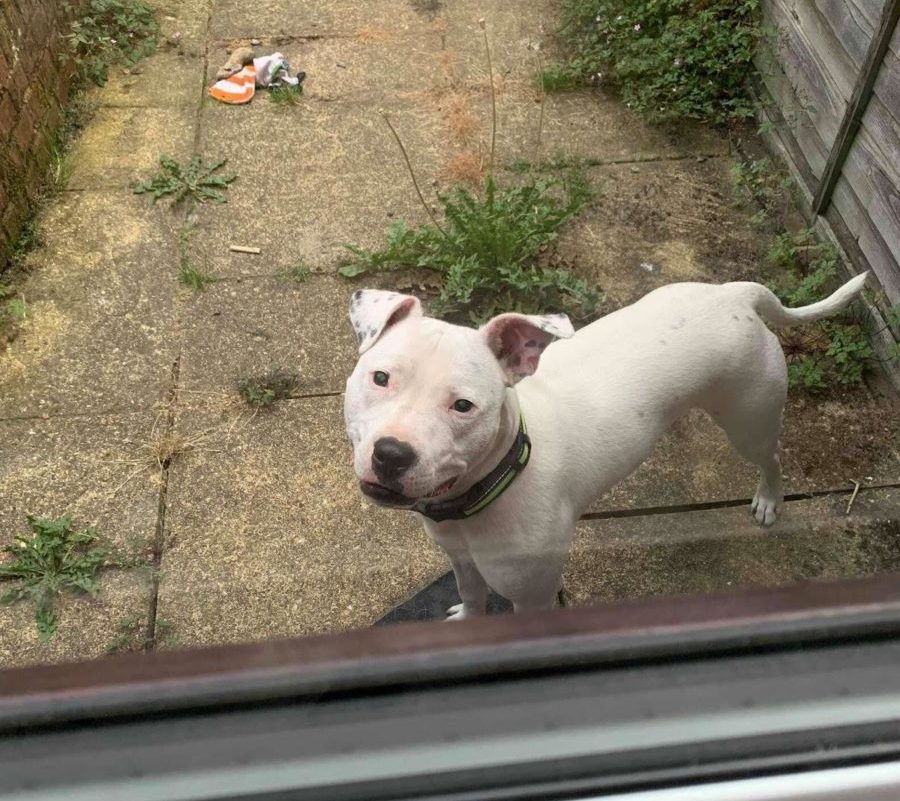 Although this happened frequently, the pet owners couldn't get upset at the budding romance between the two dogs. Loki's happy face whenever Lola was around reminded Amber and Alex that Lola would never be alone.
A Paw-Some Romance
Loki wasn't the only one who couldn't contain his fondness. Lola could often be found sitting by the back door, waiting to be let outside. Once Amber and Alex opened the door, she'd immediately take off searching for Loki.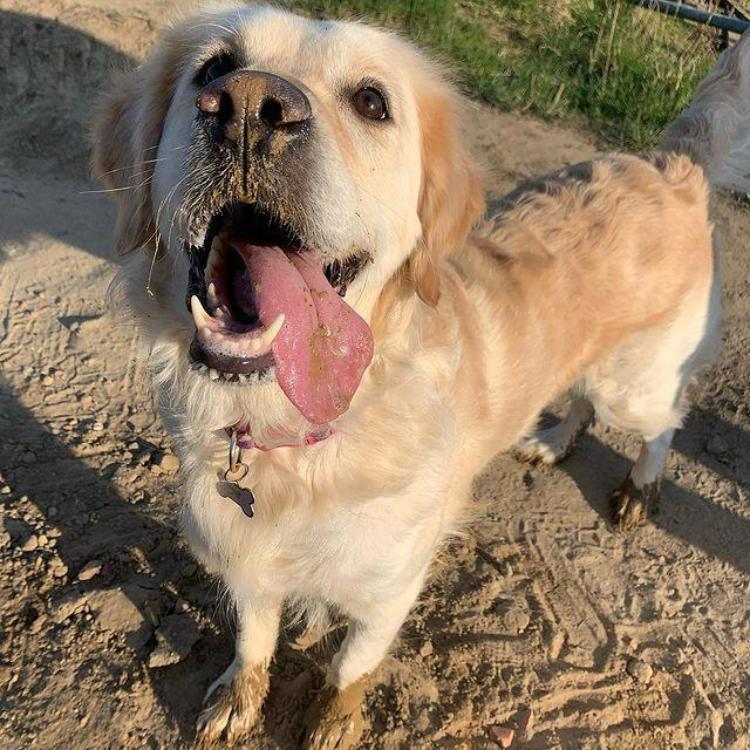 Whenever Lola couldn't spot Loki, she would sit and wait next to the fence till he came around. Lola never had the chance to live next to dogs in the past. Therefore, her excitement at having a friend she could see daily was noticeable.
Living the Dream Life
Although Lola and Loki's owners first thought the dogs were excited to have a furry neighbor next door, it was soon obvious that there was more to the story. The excitement didn't disappear, and they quickly realized this connection wasn't just momentary.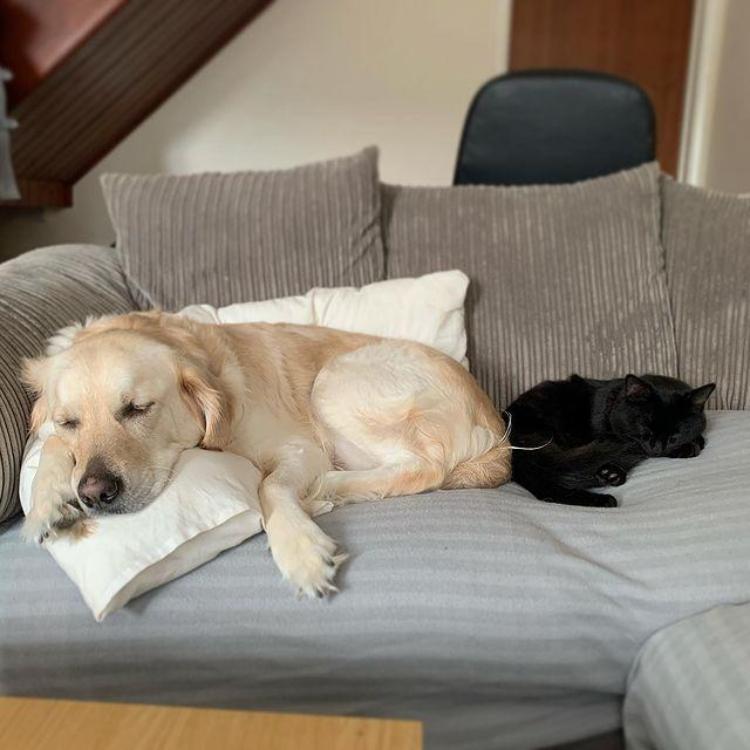 Their love was like in the movies, except that Lola and Loki were living the dream. What started as two dogs simply getting to know each other soon turned into a non-stop desire to be around each other daily—no one could ignore the many kisses they exchanged.
Paw-sitively Smitten
The two dogs habitually met at the top of the fence daily to say hello. They were excited to see each other every day, and there was a lot of licking between the two.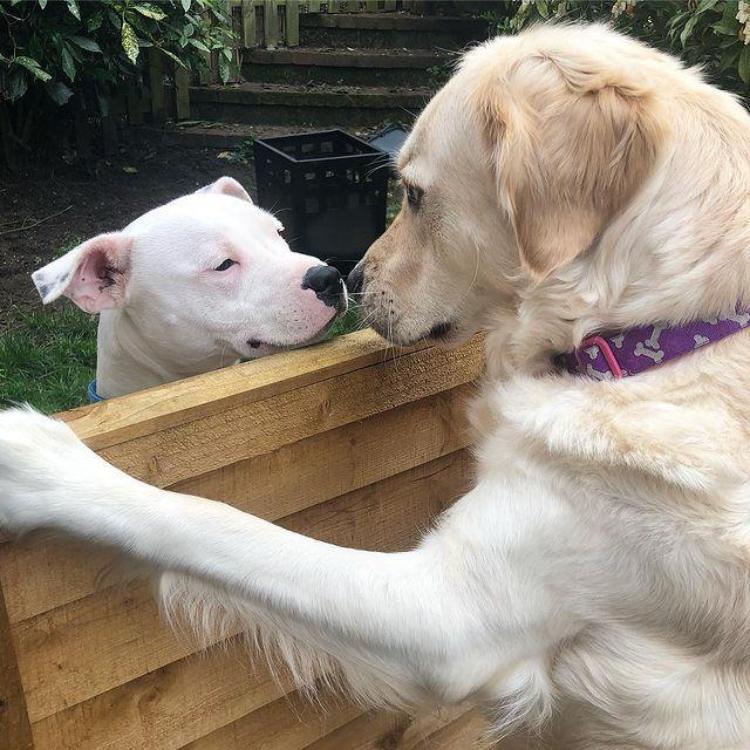 Loki and Lola were simply inseparable. Amber and Alex soon realized this bond would be harder to break than the one between Skylar and Lola. They decided that if they ever had to move again, they would have to make frequent visits for the sake of the two dogs.
I Dream of Loki
Amber and Alex were quite happy at how the move to Surrey turned out. Their worries about Lola were overblown. She was now happier than ever thanks to their unexpected furry neighbor.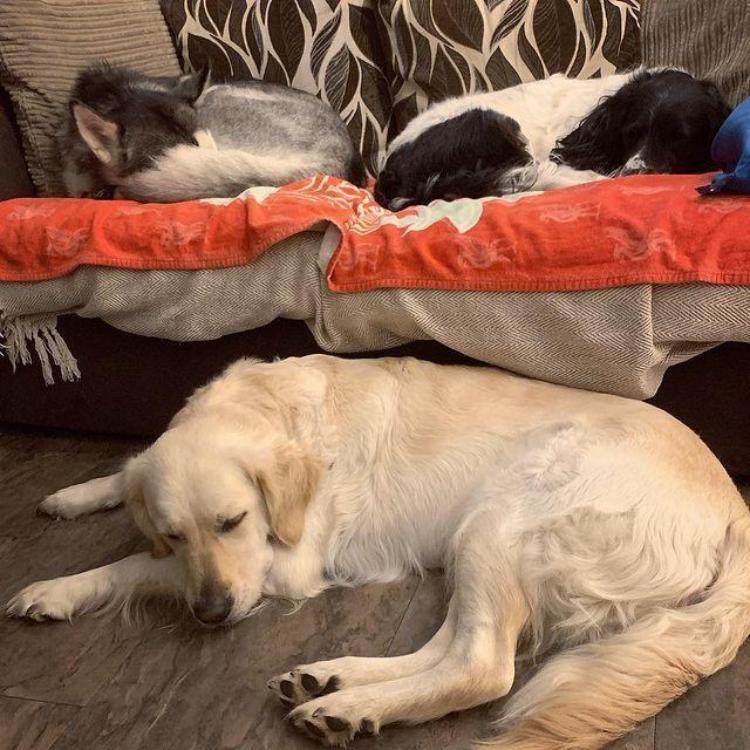 Lola could sleep well at night knowing the quicker she fell asleep, the sooner she could be outside with her new love again. Although there's no way to determine what they dreamed about, we'd bet they often starred in each other's dreams.