Heartwarming Reunion: U.S. Soldier And His Dog Share Touching Moment
In 2011, a US Marine named Nick Montez and his bomb-sniffing yellow Labrador dog, Mally served together. They were working together on a mission in Afghanistan, but Mally was called away to serve in another location.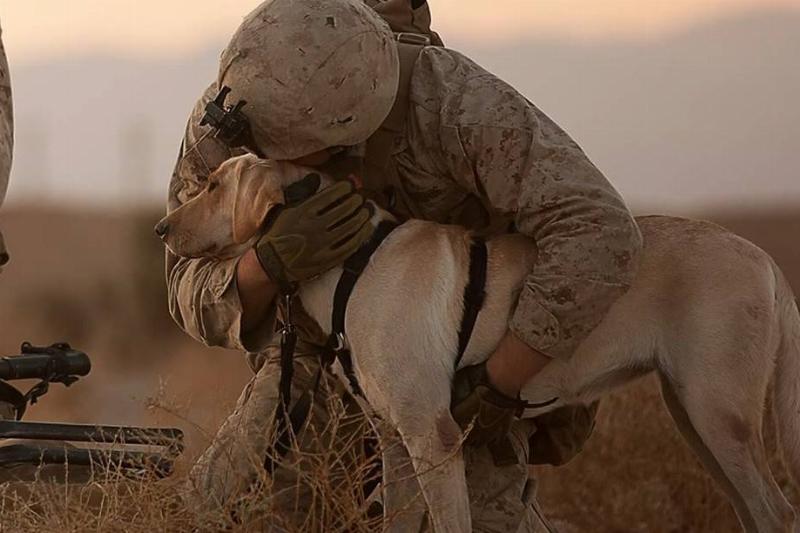 Nick never imagined that he would see his companion again after she left.  A phone conversation made a huge difference after years of waiting and longing.
Nick Montez: An American soldier
Nick Montez served in the United States Marine Corps for four years, during which time he saw action in Afghanistan in the year 2011. Prior to leaving for his mission, Nick participated in the dog-handler training offered by the Marine Corps for a period of time.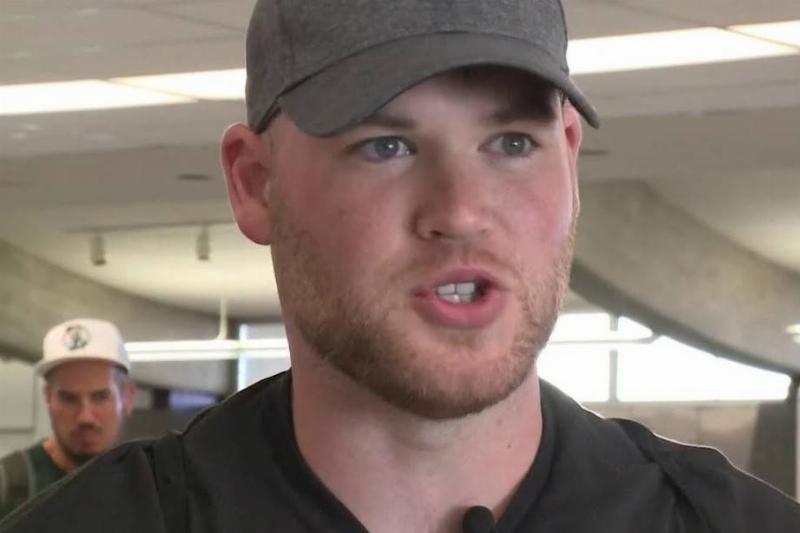 Nick was paired with a bomb-sniffing dog named Mally after successfully finishing the course.
Continue reading to find out what occurred when Mally and Nick arrived back in the United States of America.
Mally: A detection dog
Nick Montez, and Mally, a trained sniffer dog, were assigned to work together in Garmsir, which is located in Afghanistan. Their mission was to search the area for any improvised explosive devices (IEDs) and defuse or destroy them if they were found.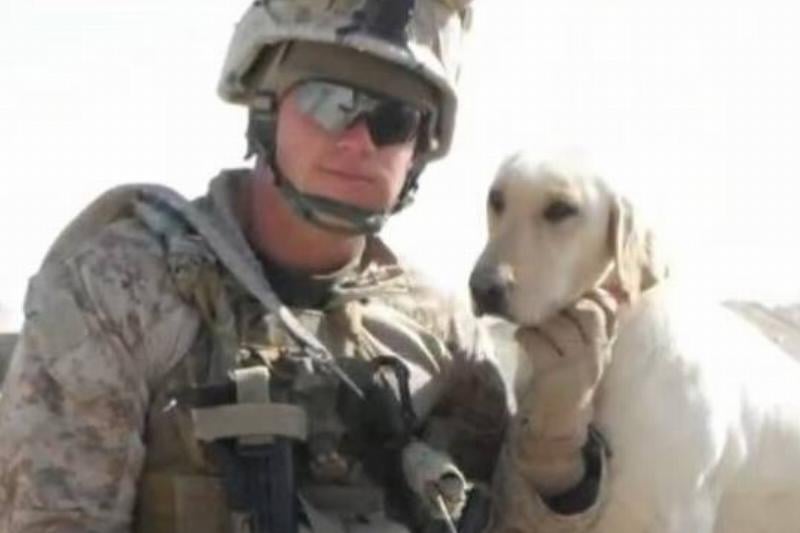 Mally's job was to use her expertise in detecting hidden bombs, and Nick was there to help disarm them. Together, they put in countless hours to guard the neighborhood against potential threats over the course of a year.
There for each other
Born and raised in Lewiston, Idaho, Nick found it difficult to be far away from home and tolerate the freezing temperatures that prevailed in Afghanistan during the winter months. Nick is among the people who struggle with homesickness, which we all know to be a challenge for many.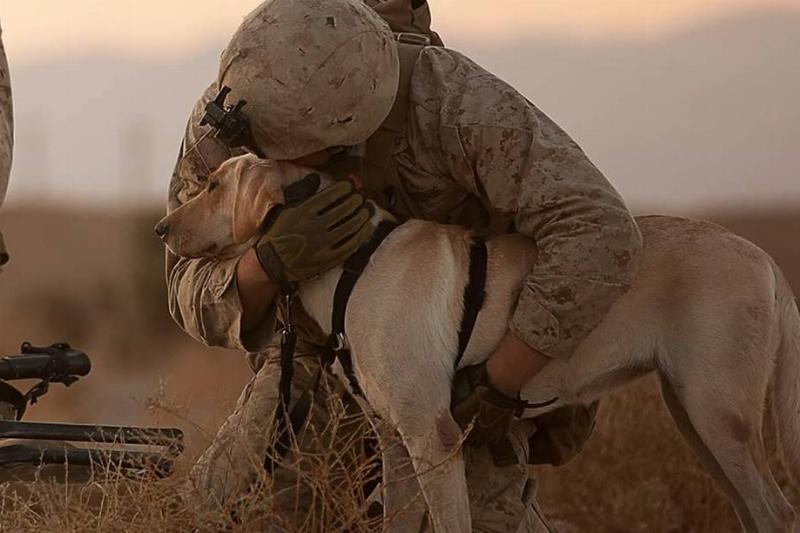 He discovered that being in the company of Mally, who not only offered him companionship but also warmth, was therapeutic for him. All of this happened in a short amount of time, but the two developed a close relationship.
Parting ways
Nick and Mally were forced to part ways following their tour of duty in Afghanistan for understandable reasons. Nick felt terrible as they went their own ways, but they had no other option. Nick was concerned that he would probably never see the dog that had been his buddy again because Mally was destined to be transferred to another location.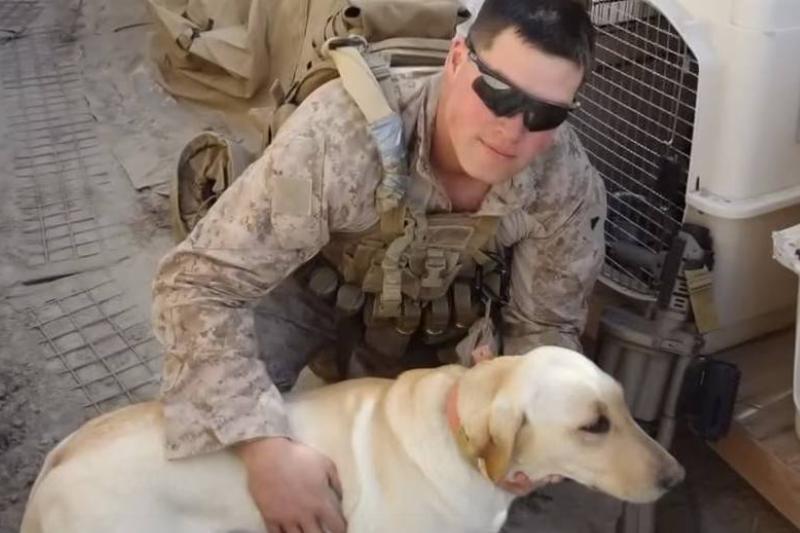 Nick and Mally boarded a flight back to their homeland as soon as they received the phone call informing them they were heading home.
Nick's thoughts on saying goodbye
The Marine Corps Naval Base in Cherry Point, North Carolina, was where Nick and the rest of his fellow service members and other dog handlers were ordered to report. Nick was under the impression that he would be given a few days after they landed to spend his final moments with Mally.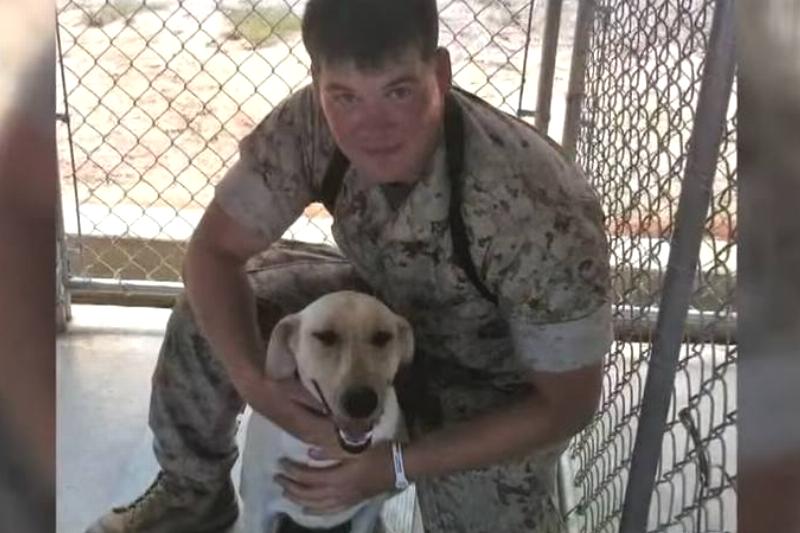 Soon after, he realized that this was different from the situation.
Nick was dreading having to say his goodbyes, so he busied himself with some papers instead. Read further to learn about their goodbye. 
Nick never said his last farewell
Following the long journey into the United States, Nick escorted Mally outside so the two could use the restroom. It was at that moment that he noticed a trailer pulling up. It was entirely comprised of canine boarding kennels.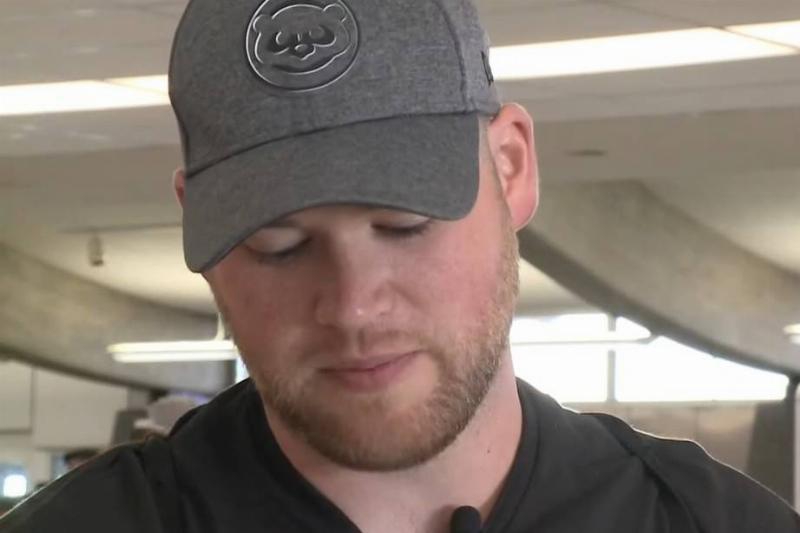 It was explained to Nick, together with the other dog trainers, that the dogs needed to be packed up and transported to their next duties as soon as possible. Nick was unable to say his goodbyes before Mally was taken away.
Partaking in a challenging task
Nick said that getting Mally onboard the vehicle was one of the most difficult tasks because he was sad to see his buddy go. Their lives, however, continued anyway. The worst aspect of owning a dog is saying goodbye to a faithful friend and former partner. Dogs and their trainers form a special link; it might be hard to imagine life without them.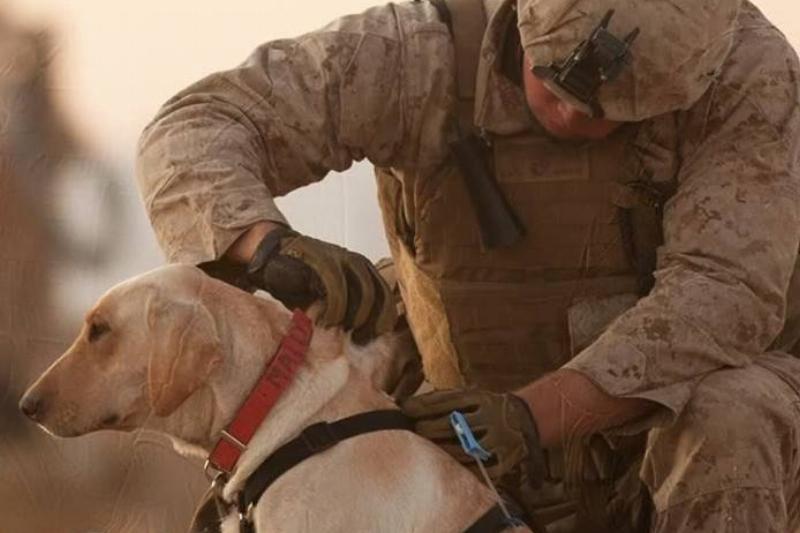 Nick was released from service in the US Marine Corps with honors in 2013. However, Mally's services were still required by the military.
Mally went to Texas
Nick couldn't go a single day without thinking about his buddy when Mally was transferred to the Lackland Air station based in Texas to perform her job duties. In all honesty, he held out hope that one day the two of them would be able to find each other again and resume their lives together.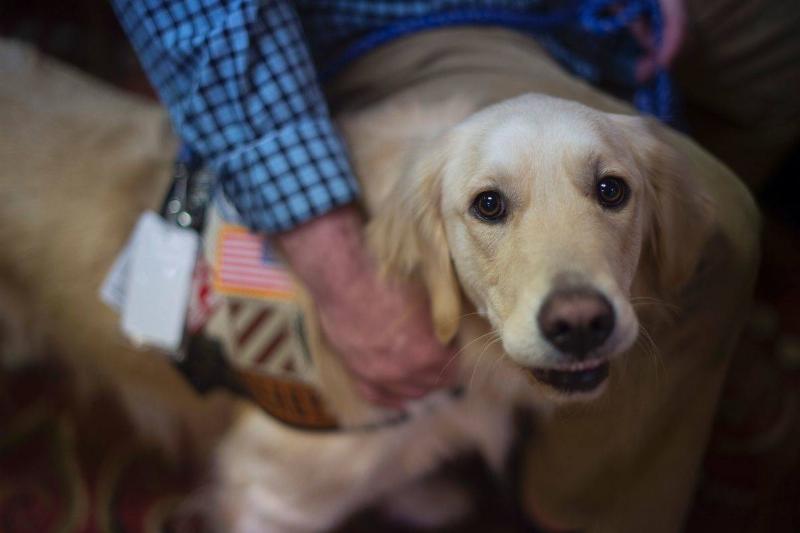 He simply had yet to learn how that would actually take place or whether he would ever have another opportunity to see Mally again.
Nick's plan for adoption
Nick was determined to have his partner back despite his discharge from the military, so he moved quickly to submit adoption paperwork to the Department of Defense.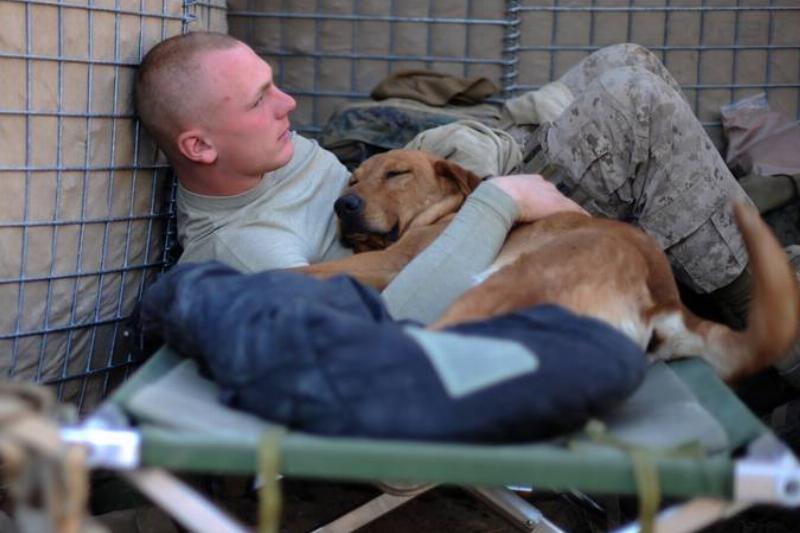 The military often tried to re-home retired service dogs with their previous trainers since they knew the dog would be comfortable with them. Nick had no idea whether he would be picked, though, because Mally collaborated with a few different trainers.
The question is, where do you believe Mally will be stationed next? Keep reading for details.
Wanting Mally back
They had formed a solid friendship while they were together in Afghanistan, which is the reason why Nick yearned for Mally to return as his lifetime companion and wanted to settle down with him permanently.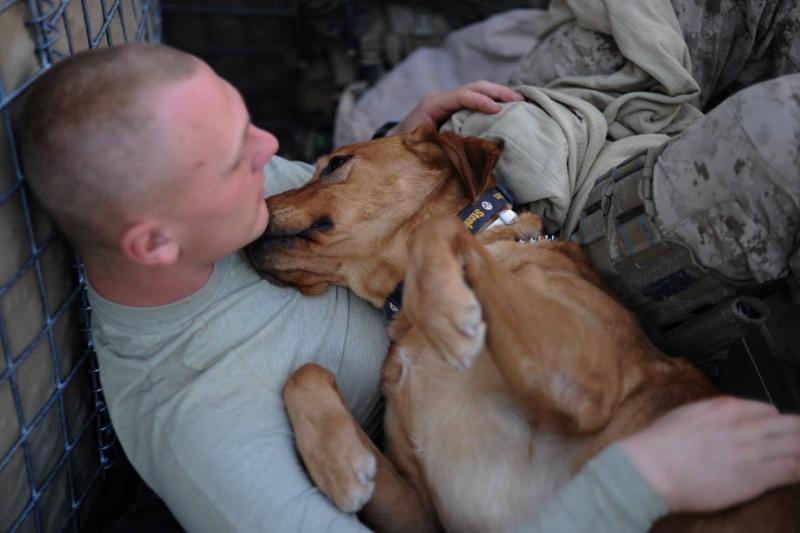 Considering that Mally had led such a risky existence as a service dog, Nick wanted Mally as his companion and wanted nothing more than for her to spend the rest of her days in a warm and loving environment. As a consequence of this, he desired to become her adoptive fur parent.
The bond between them
Nick and Mally had entrusted their lives to each other when they worked together on the ground to seek and defuse IEDs. It was not a link that could be broken off in such a short amount of time.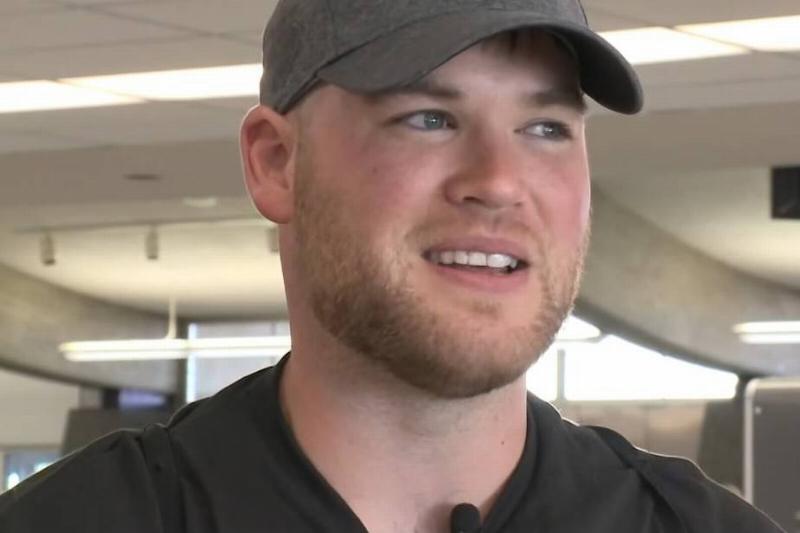 Because of this profound connection, Nick did not have any qualms about filling out the adoption paperwork and bringing Mally home. He was preoccupied with his thoughts of her and yearned for things to go back to normal in their relationship.
Getting updates about Mally
Nick would frequently inquire about Mally and find out her status, even though they never got the chance to say their final goodbyes. He was never provided with a great deal of information, except for the fact that she was doing well.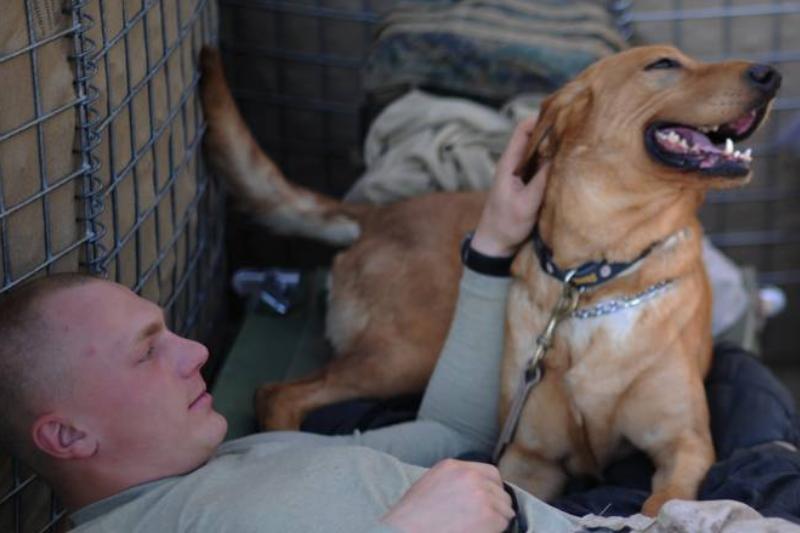 Since the training organization he had first worked with at the outset of the dog's employment was being acquired by a larger company, he was receiving little in the way of updates. Finding out anything from them was challenging.
A bit of detail
Nick struggled tremendously to communicate with anyone about his ex-partner in order to seek answers to his questions. After the company transfer was finished, Nick was unable to reach anybody on the phone who could direct him to Mally or assist him in finding her.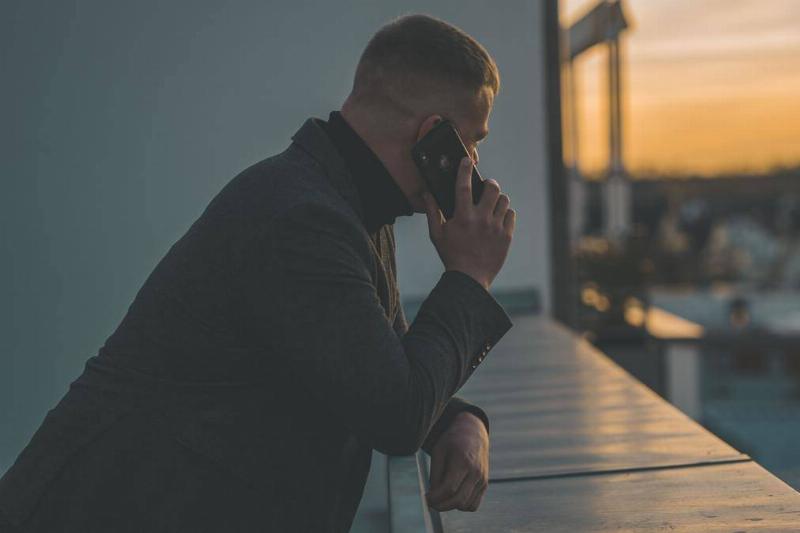 It was as though she had completely vanished from existence. Nick was inconsolable and started to believe that this was the final chapter in their story. There was absolutely no chance of their possible reunion.
Getting word of Mally's whereabouts
Nick was relieved when he found out that Mally had been deployed at Lackland Air Station in Texas all along. But, she was not permitted to retire because her services were still required. However, since Nick knew someone called Derek Brown, who worked at that base, he began viewing the news more optimistically.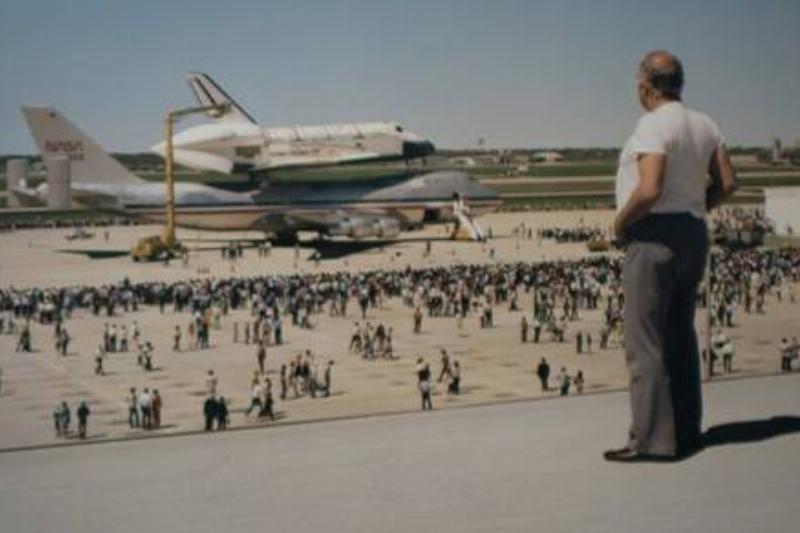 Nick was grateful that he located a buddy who could keep him informed on Mally and maintain a channel of communication with him over the course of several years.
An important reason to see Mally
Nick had now accepted the fact that he would not be able to adopt Mally; therefore, in light of this realization, he wanted to have just one more opportunity to be in her presence.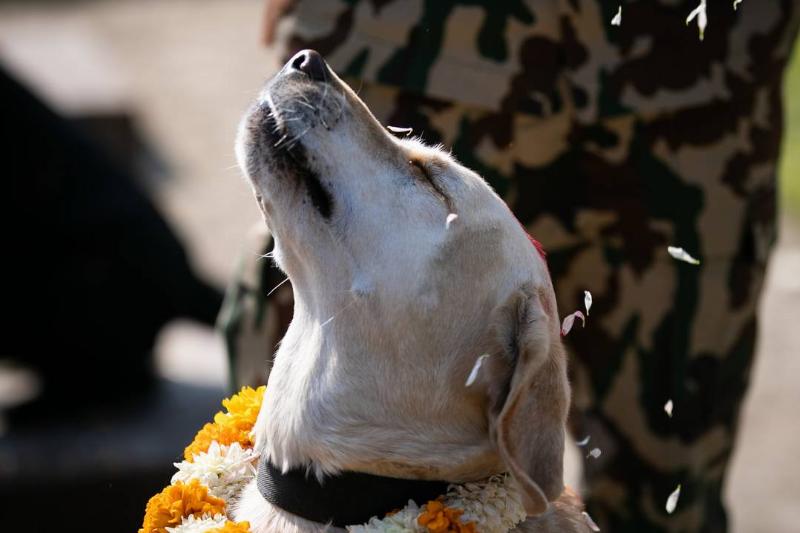 On the other hand, he was well aware that given the fact that she was currently on active duty in the military, the likelihood of this happening was quite low.
Whatever the motivation may have been, the communication lines were severed. Read on to discover it.
The tattoo
After giving up all expectations of ever reuniting with his former partner Mally, Nick made the decision to acquire a tattoo as a way to remember Mally. He positioned it on the rear of his leg, and it is a tattoo of a dog paw print with the word Mally printed over it in bold style.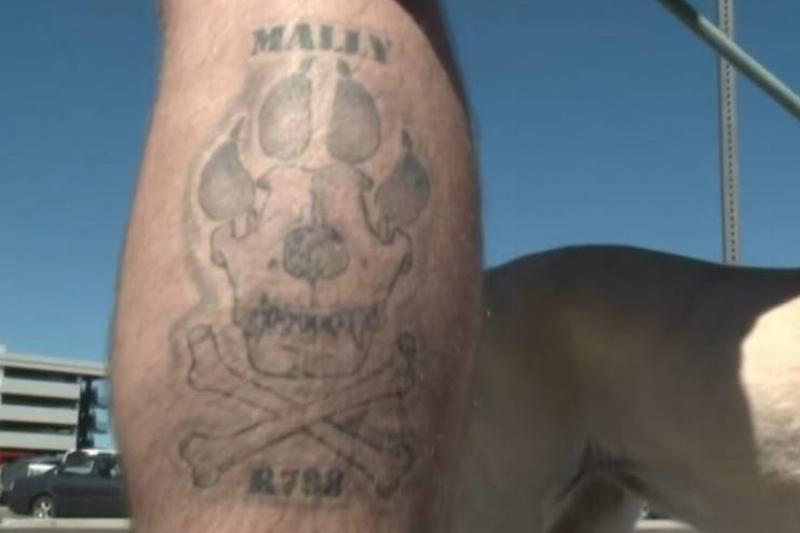 He inked her identifying number, which was R798, on the bottom. Mally's tattoo behind her ear was the exact same number as this one.
Derek Brown's response
Nick believed getting the tattoo was something he could do to honor and remember Mally, his partner who had assisted him in their duty together and whom he missed much. He was relieved to see Derek at the outpost since it meant he might finally receive some of the answers he had been seeking.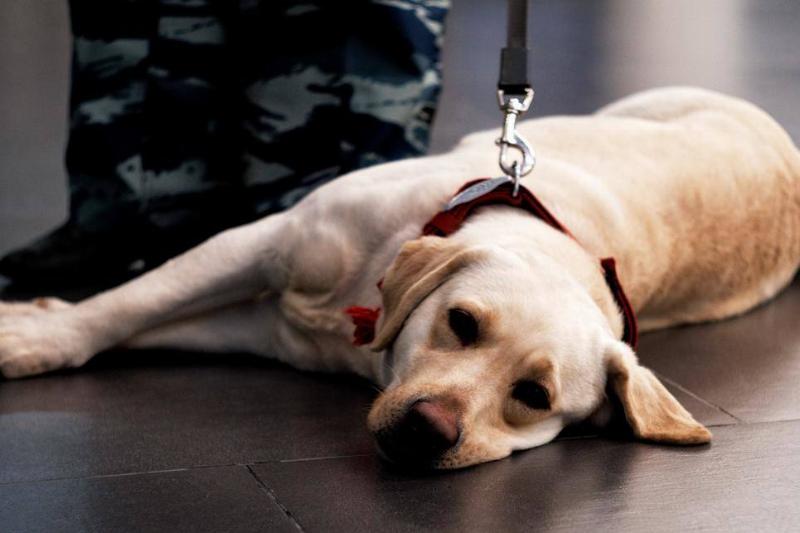 Derek informed Nick that Mally was fine, but she would be required to remain on duty for quite some time.
Periodic calls: six-month intervals
Every six months, Nick called the Lackland Air Force Station to see how Mally was doing and to inquire about whether or not she was getting close to retirement. However, he consistently got the same response, which was a resounding "no."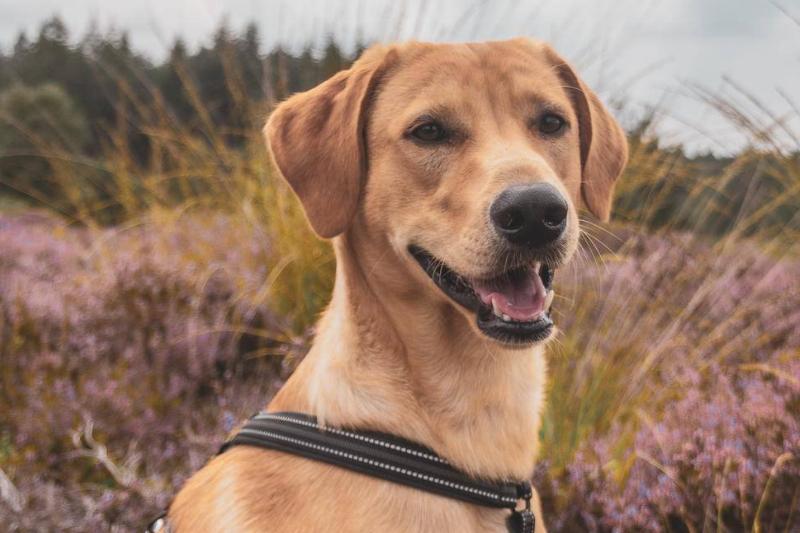 Every time he ended his conversation with the headquarters, he was at a loss for what to do next. He felt powerless and disheartened, especially considering that there was little he could do to change the circumstances, yet he desperately wanted to take action.
Communication ceases
Nick was unable to fathom the reasoning behind the base's decision to stop communicating with him. After having spoken with them every six months for the past few years, all he got now was dead air.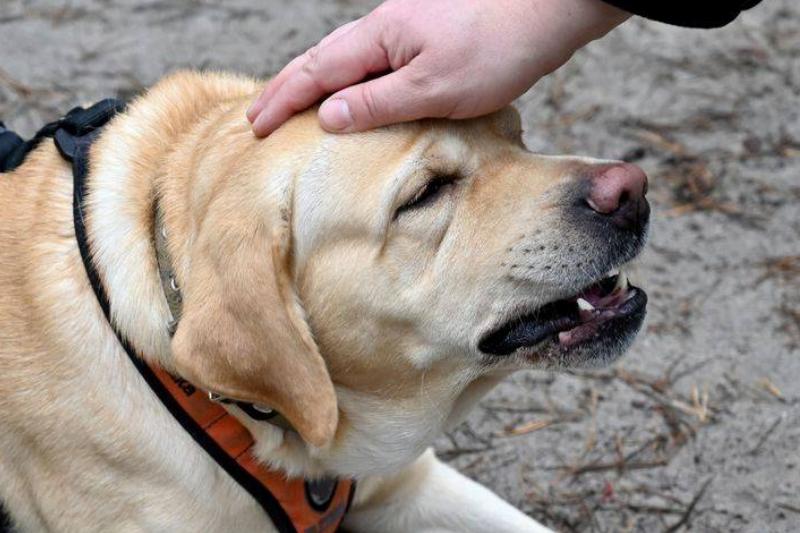 They had not answered the phone when he called and had yet to respond to his email inquiries concerning Mally. Nick was totally clueless about her retirement or adoption.
Contact was restored after a phone call to the right number. What follows will reveal who came to Nick and Mally's aid.
Losing hope
Nick's realization that he would never be able to adopt Mally was sealed when the communication lines went silent. At that point, one of his other pals stepped in to help. Donn Durgan detested the fact that his friend seemed to be suffering because of Mally.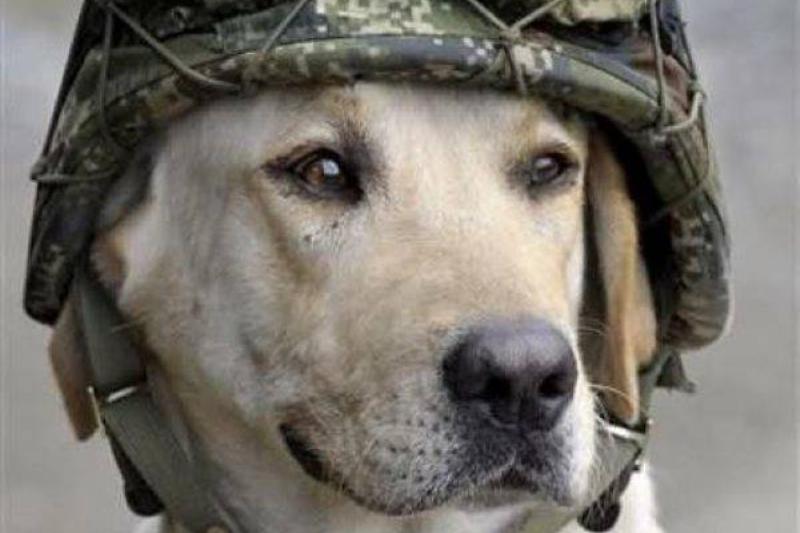 Donn was aware that Nick was the most qualified potential adoptive fur parent for Mally when Nick had completed his time in the Marines.
Direct contact with Senator Mike Crapo
After coming to this realization, Donn proceeded to do something quite remarkable–he called United States Senator Mike Crapo. He explained Nick's circumstances to the senator and how he longed to bring home his canine bomb-sniffing companion.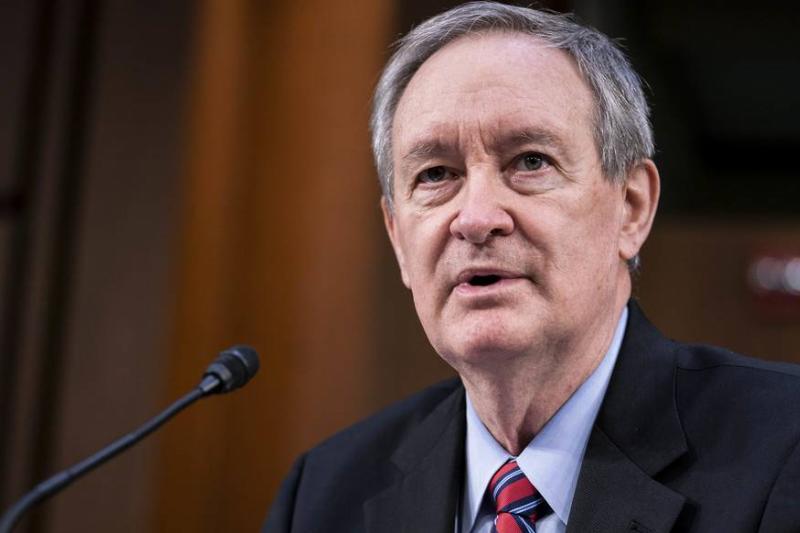 Senator Crapo promised that day that he would fully back Nick's plan to adopt his dog friend–he was very moved by their narrative.
A finalized adoption and a triumphant conclusion are on the way.
Nick received a letter by mail
Nick was subjected to a whirlwind of emotional torment for a number of years because he was waiting for his partner's adoption. He didn't want to risk having his hopes or emotions destroyed again, so he didn't let them surface. He had practically surrendered on the application process, thinking there was no use in continuing.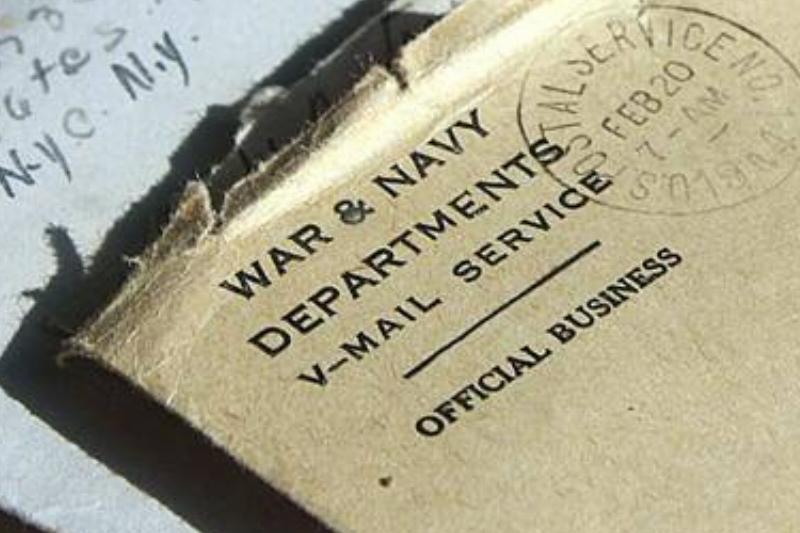 Nick had already decided that adopting was not for him when he finally got a letter in the mail coming from the office of Senator Mike Crapo.
A call coming from the military base
Nick did not have the letter in his possession for more than a day before he was contacted by phone by the colonel who was situated at Lackland Air Station. He expressed regret over the lack of contact and even addressed Nick using a first-name basis.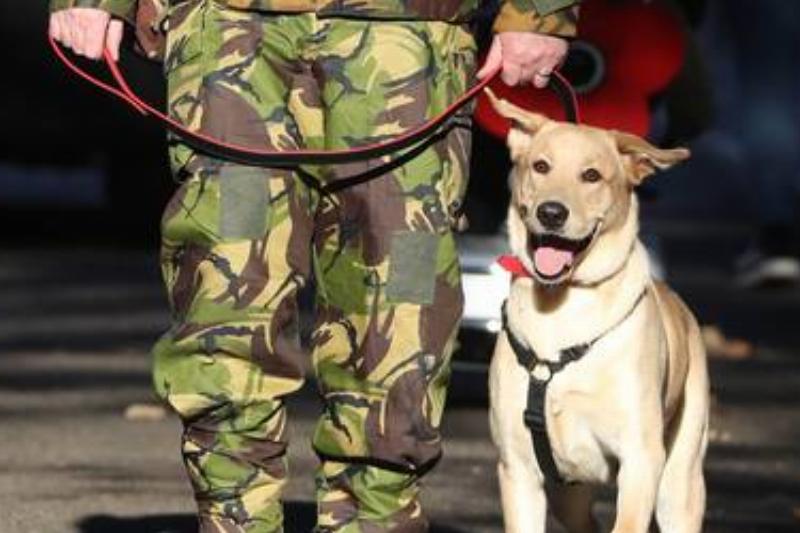 It would appear that a simple phone call from the state senator is all that was required to exert some level of influence on those involved. Nick was ecstatic to learn that he was finally receiving some answers concerning Mally.
He was granted permission for adoption!
Nick had been through a lot, but he finally got a phone call concerning Mally seven years after they had parted ways and almost three years after having surrendered Mally's adoption proceedings. Mally's time in the military was almost up, and she was getting ready to leave.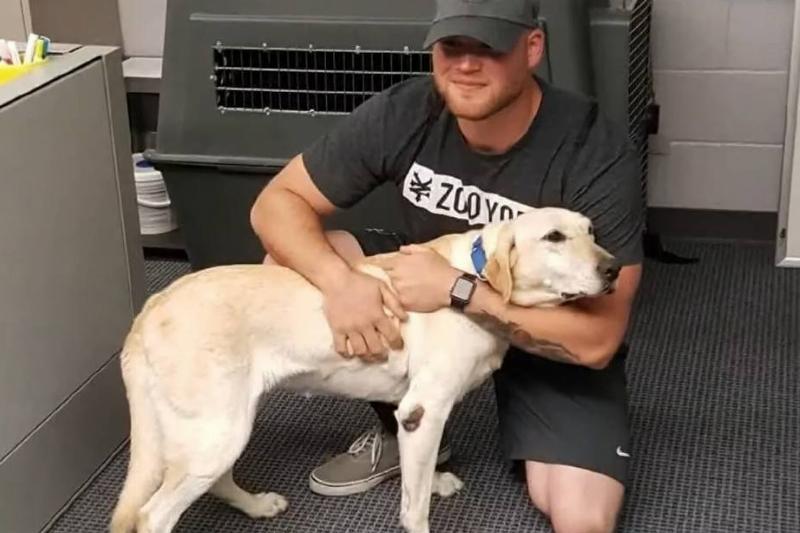 Even better, she was looking for a warm and caring place to call home, and Nick's adoption papers had already been finalized, in case he was still willing!
Uncover who else stepped in to aid Nick and Mally's reunion by reading on!
He would see Mally soon
When Nick got the call, he was working at Clearwater Paper, where he had a job. He stated that the news caused his stomach to plummet when he heard it. Mally was, at last, making her way back home after being delayed for years due to barriers and getting no response from the military.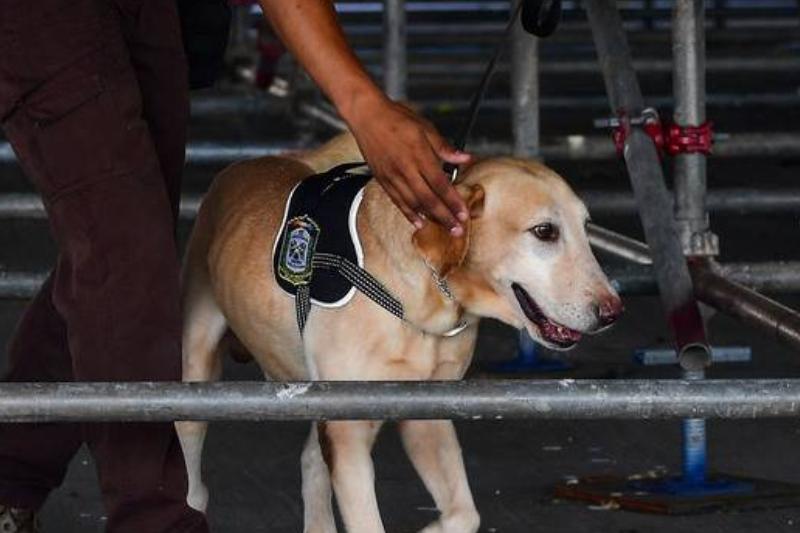 He really could not process what he was hearing. Now, the time remaining until he could see Mally once more was only a couple of weeks.
Treating her like a princess
Nick was unable to contain his excitement. His thoughts were racing with the various possibilities of life together with Mally. She would finally become a member of the family alongside his young daughter. It was decided that they would go hiking and camping, and he would actually allow her to sleep on the bed with him!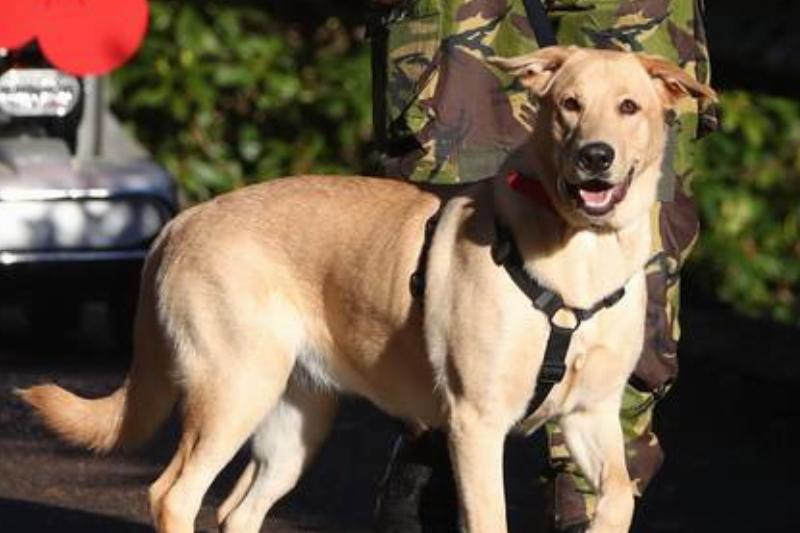 They would certainly do a lot together with his family–it was definitely a brilliant thought. Nick claimed that with him in the near future, "She's going to be a princess."
The final hurdle: Transport
Mally had spent her entire life working, initially as a bird dog and later as a sniffing dog. She had never known a life without a job. It was time for her to hang up her leash and settle into the life of an ordinary, lazy family dog.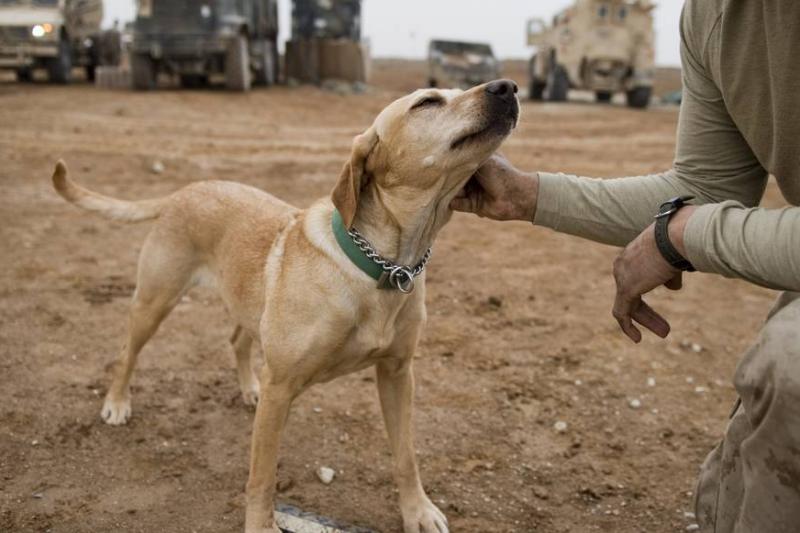 Nick, however, still had one more obstacle to overcome before he could proceed. Due to the fact that Mally lived in Texas, she was going to have to travel in order to get to Idaho, where he was.
Volunteers from Mission K9 Rescue desired to be of service
Nick began to feel as though he had reached yet another impasse when it came to the travel arrangements and the money necessary to bring Mally back. Then, Mission K9 Rescue came to assist in the situation.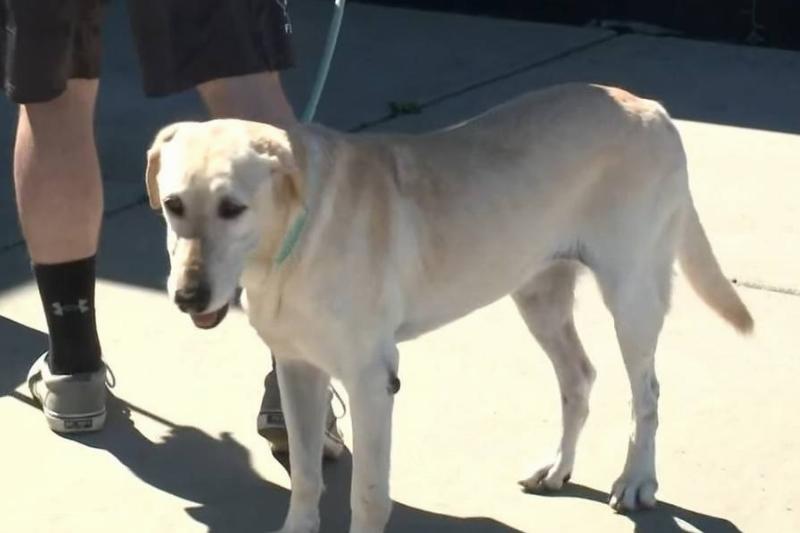 The mission of the charitable organization is to quickly reunite retired service dogs with the handlers who trained them as soon as possible. After listening to Nick's account of what happened, they offered to cover all of the costs associated with the trip!
Assistance from a friend's mom
It wasn't just Mission K9 Rescue that was interested in assisting Nick and Mally; other people did as well. Because Nick's friend Mally was so important to him, the mother of another one of Nick's friends decided to create a donation page for them.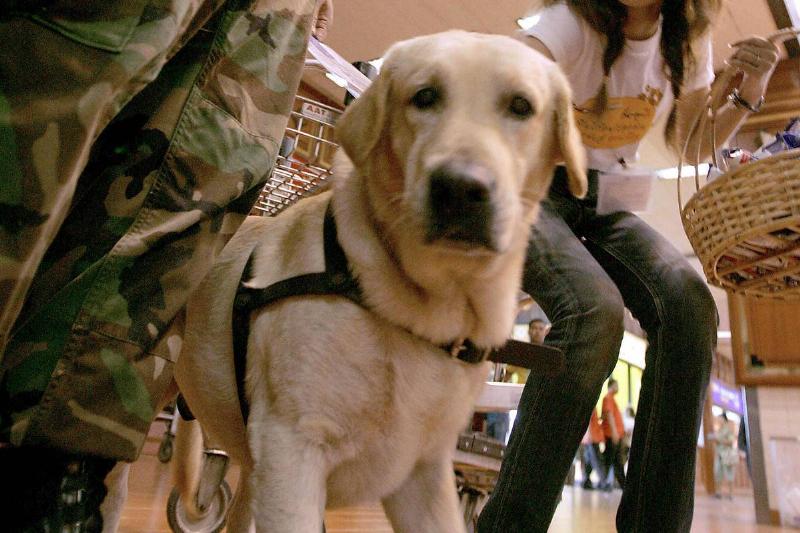 With the assistance of monetary aid, toys, and other forms of merriment, the campaign contribution system would be able to facilitate the transition back to civilian life for Mally, who had served in the military for so long.
Nick gave away the money
Nick was completely taken aback by the amount of money that was being donated. But he was confident that Mally would pull through this just fine. As a result, Nick decided to give the money raised to a pair of charitable organizations.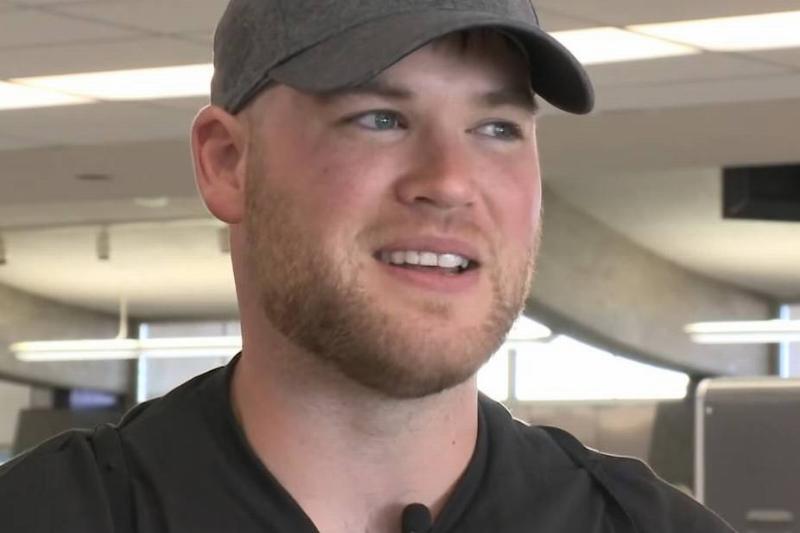 First, he gave a contribution of 25 percent to the Lewis-Clark Animal Shelter, and then he gave the remaining 75 percent to Mission K9 Rescue since they were the ones responsible for Mally's return home.
Once Mally got to her house, she was greeted like a hero. Read on!
The final documentation
Nick's arrival at Lackland Military Base was long overdue, but finally, the day he had been waiting for had come. His long-term contact greeted him at the door and led him inside, where he was instructed to fill out certain legal paperwork.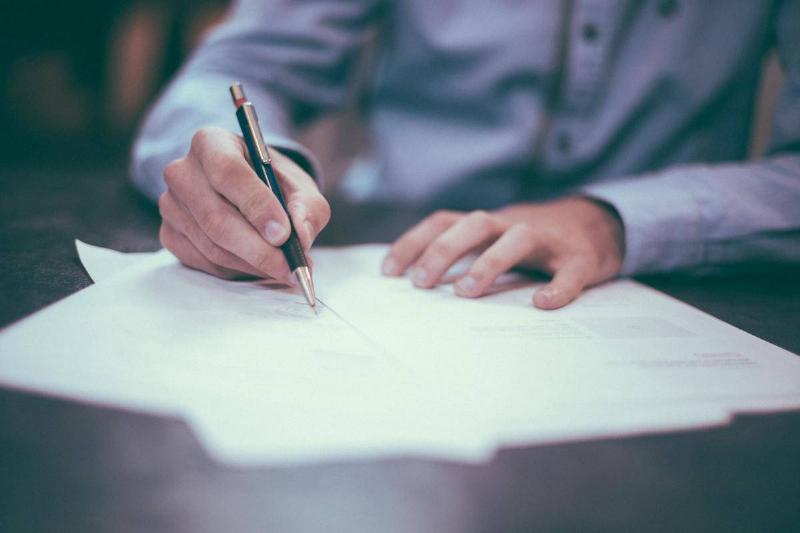 Once everything was settled to their satisfaction, Nick was able to visit Mally. Nick claims that he was both extremely giddy and a little anxious. Ages had passed since the last time the two of them had crossed paths.
Welcomed with a wiggly tail and a bear hug
Nick couldn't believe his eyes when he first saw Mally. Finally, after all those difficult years of longing, he got back together with his former buddy. It appeared as though Mally hadn't forgotten about him either.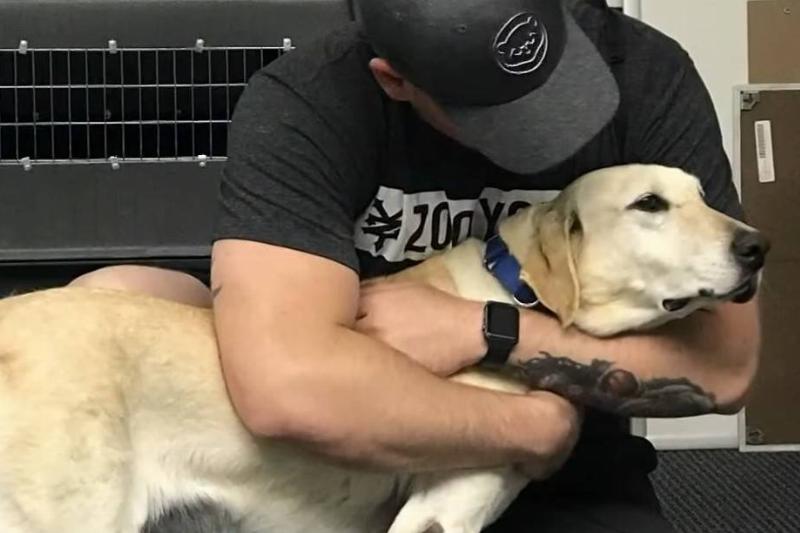 She immediately got up and walked out of her cage before trotting over to Nick with her tail swishing. When Nick bent down to wrap Mally in a bear hug, she did not forget who he was as well as she continued to wiggle her tail enthusiastically.
Home at last
After a long journey, Nick and Mally arrived in Idaho. Nick was taken aback by the large number of people who greeted them upon their arrival. A motorcade accompanied them as they crossed Memorial Bridge, and Mally didn't think twice about sticking her head out the window to take in a new atmosphere.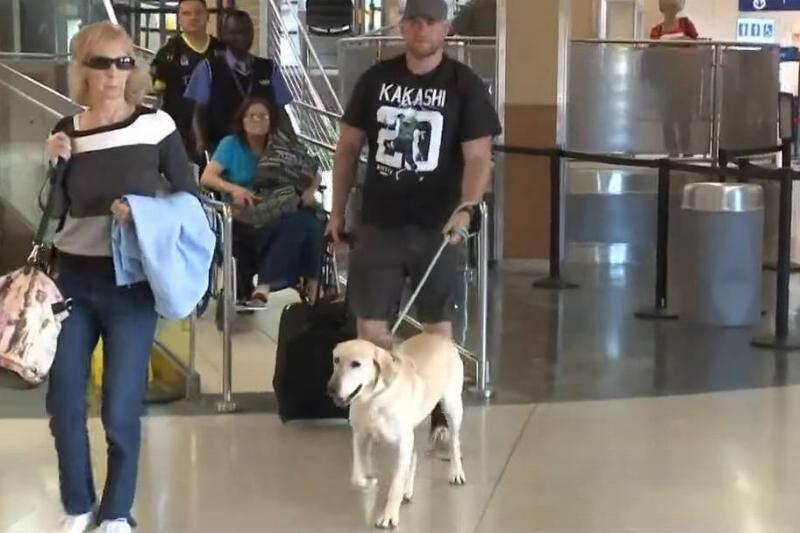 There was more to the hero's warm welcome than just a parade waiting for them when they got off the plane; there were other aspects as well.
An ode to the hero
He was astonished to see people lined up along the bridge waving American flags and holding homemade signs as they cheered for passing vehicles. Nick's story moved them, and they were thrilled to hear that he and his partner had ended up together again.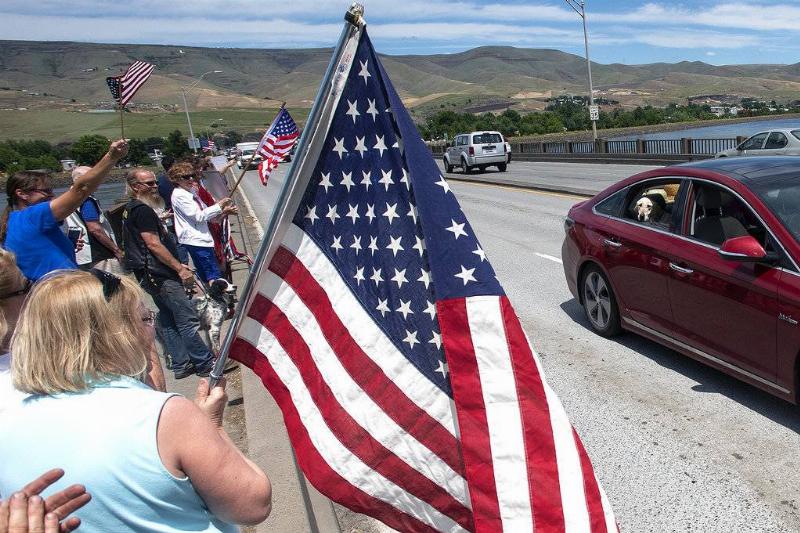 Nick was overwhelmed with emotion. He was baffled by the amount of attention received! He had nothing more than a confident expectation that Mally would live a long and contented life with him from this point forward.