Trail Camera Finally Captures Something Conservationists Have Been Hoping to See
For a conservationist, the greatest news is seeing well-preserved and protected wildlife/environment. The next best thing is seeing animals whose lives are constantly being threatened show up in their numbers—and healthy too. Imagine the feeling when what you've been waiting for gets captured on a trail camera.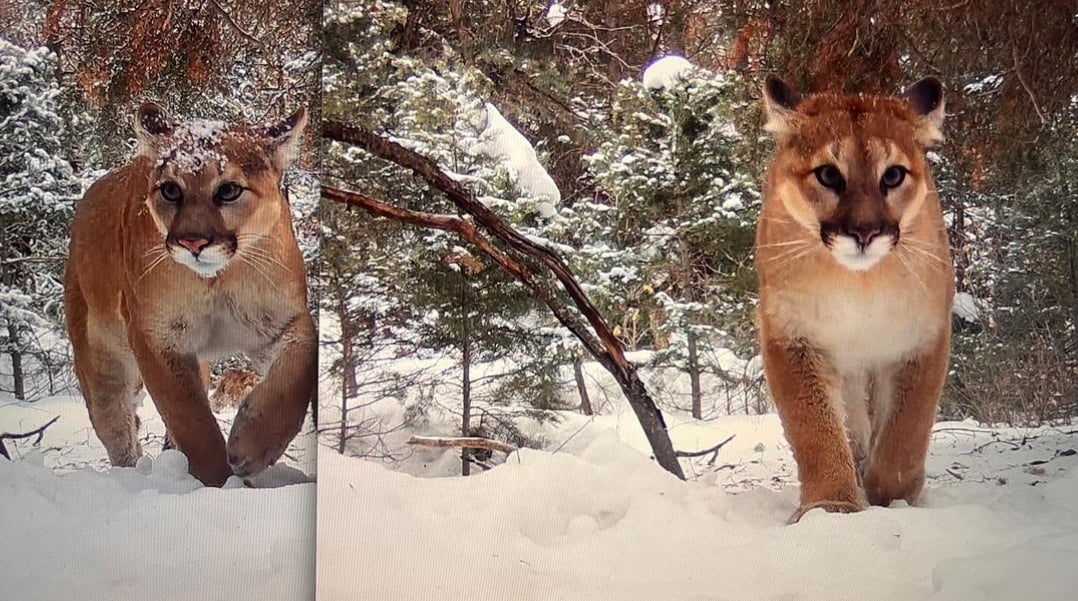 Denise M. Peterson, a dedicated conservationist, couldn't hide her joy when she spotted some mountain lions roaming in an area. It's all she had ever hoped for! Let's get into the full gist.
Utah Mountain Lion Conservation
Denise is the founder of the Utah Mountain Lion Conservation. As the name suggests, this organization is "a dedicated and diverse group of Utah residents interested in mountain lions, their protection, management, and improving our understanding of them."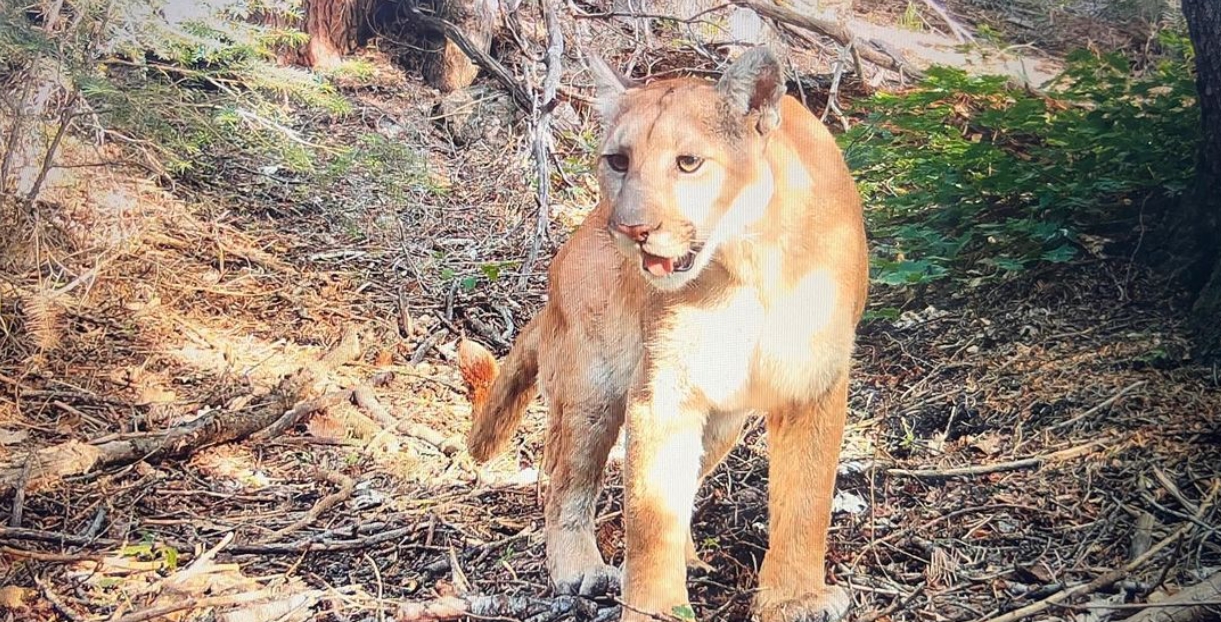 Don't get it twisted; the IUCN (International Union for Conservation of Nature) lists mountain lions as "least concern." However, the need to advocate for these animals is rooted in the fact that human mismanagement threatens their long-term survival.
Anticipating!
Denise had big news to share. But like a good Instagrammer, she needed to build the anticipation for it first. She took to her Instagram page to share a few highlights from the weekend's mountain adventures. She wrote about testing out an ankle on a steep hike, a solo scouting trip, etc.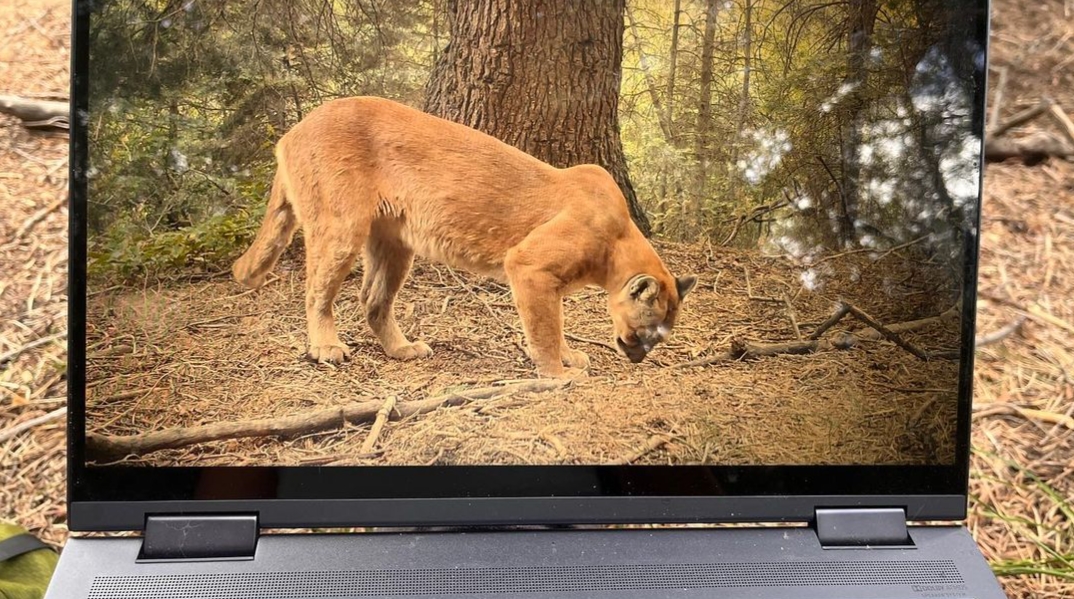 Then, she wrote, "today, we took advantage of the holiday and checked some of our other cameras. I'm beyond excited about the footage that we got. Stay tuned to see what the cams captured." And stay tuned we did!
The Wait
Denise wanted nothing more than to see baby mountain lions. It was very rare to find them, but her hopes were sustained when she found two mountain lions (male and female) wandering around.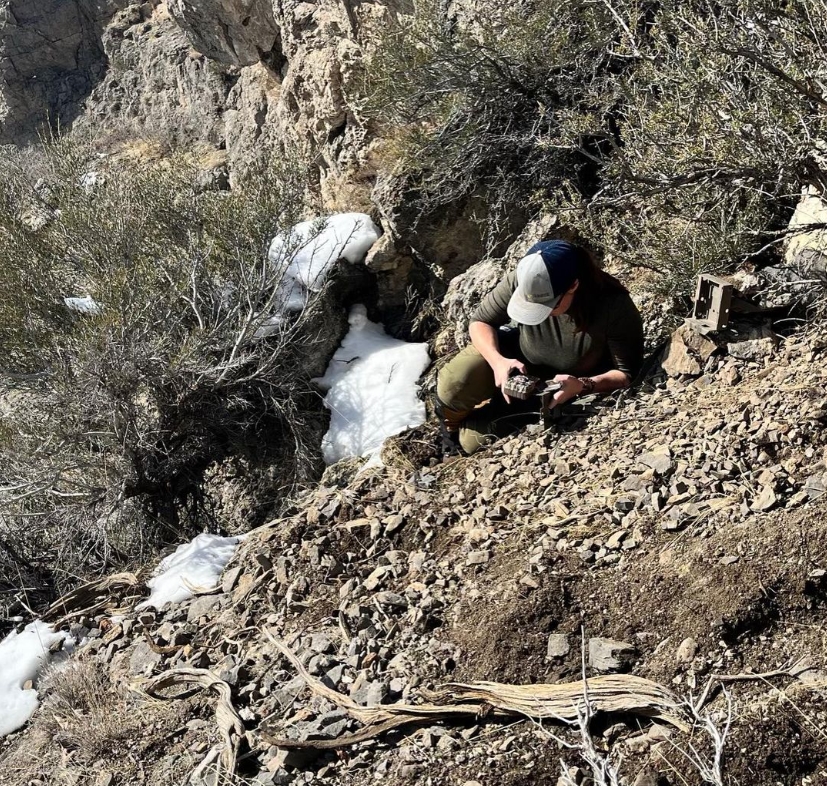 So, she constantly checked the trail cameras she had set anticipating the day she'd notice a much smaller animal. And months went by with no baby animal in sight. 
A Delightful Surprise
Patience is a virtue, they say; Denise eventually got the reward of her perseverance some time in February. She sighted three cute baby mountain lions with their mom on the footage as they roamed through the snow.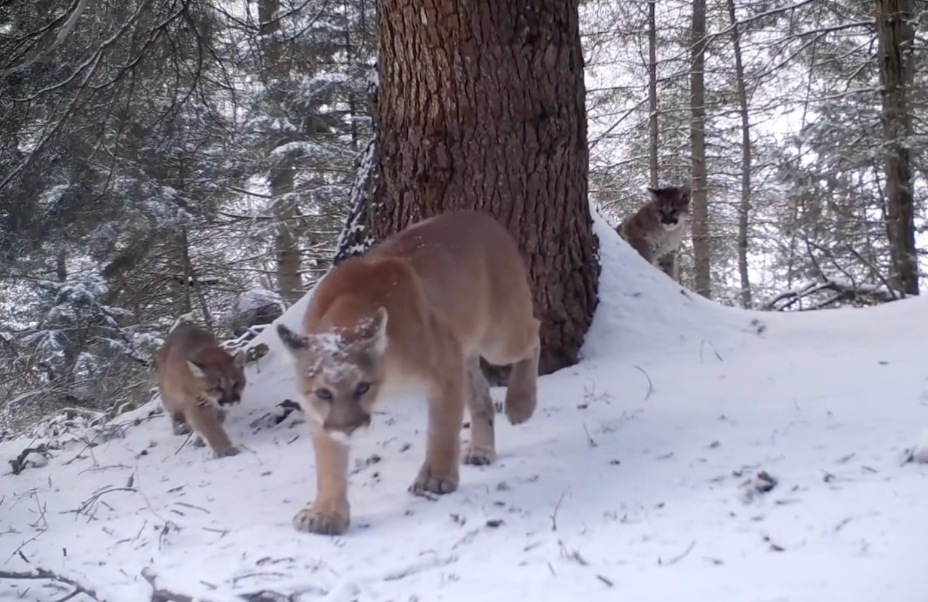 "I was over-the-moon excited!" she said as she narrated how happy she was on seeing them. She posted the footage on Facebook, with the caption, "Yesterday's camera check came with a delightful surprise."
Elusive Cats
According to the Utah Division of Wildlife Resources, Utah boasts of an estimated 2,500 mountain lions. There's no way to determine the exact number because the cats are pretty difficult to track.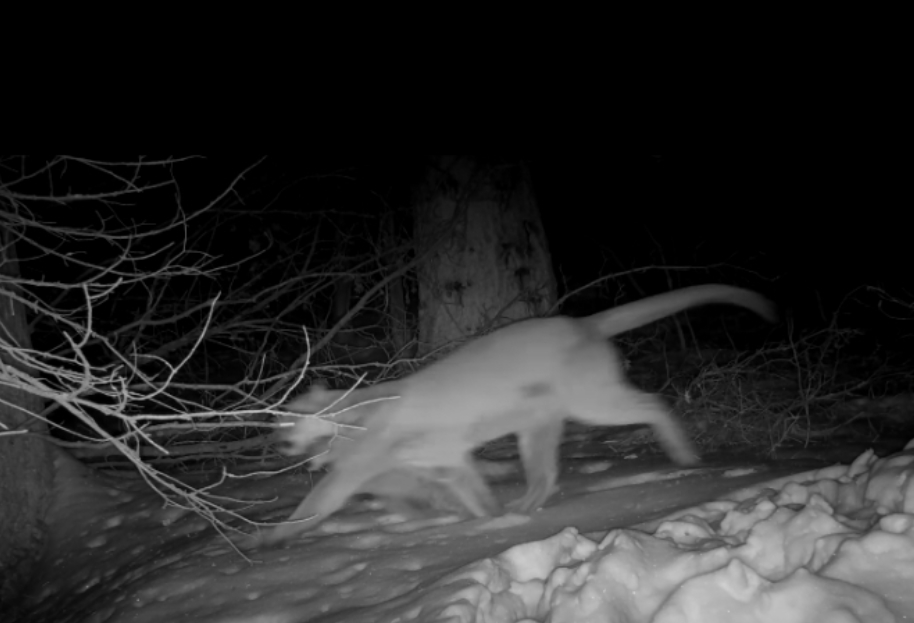 Besides their elusiveness, another reason mountain lions aren't easily seen in Utah is due to the excessive hunting in the region. According to some sources, mountain lions in North America have lost more than 60% of their range since the time of contact with the Europeans.
The Adorable Kittens
If adult mountain lions are elusive, their kittens are even more scarce. This may be because they have very low survival rates. So, you can imagine how exciting it was for Denise to get all three of them captured on the cam.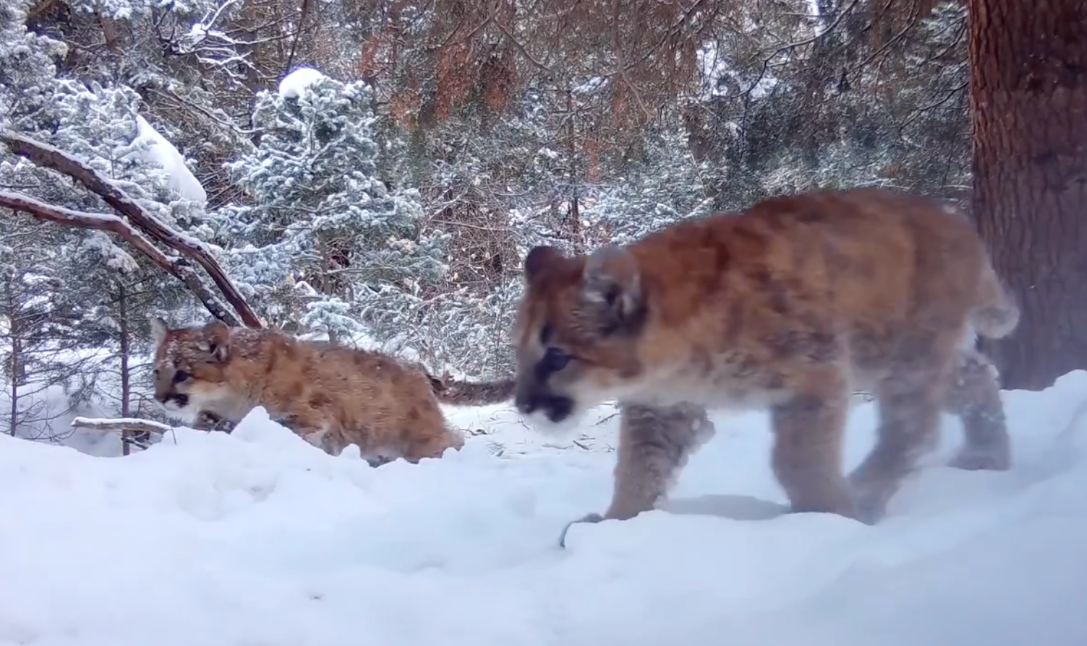 Not only were there 3 kittens, they were also very healthy ones. "It was truly a gift!" she said, happily.
Ecological Engineers
According to Denise, baby mountain lions stay with their mothers for about two years. It's during this period that they learn survival skills like prey selection, stalking, and caching from their mothers. They also learn how to hunt, identify and avoid dangerous areas, etc.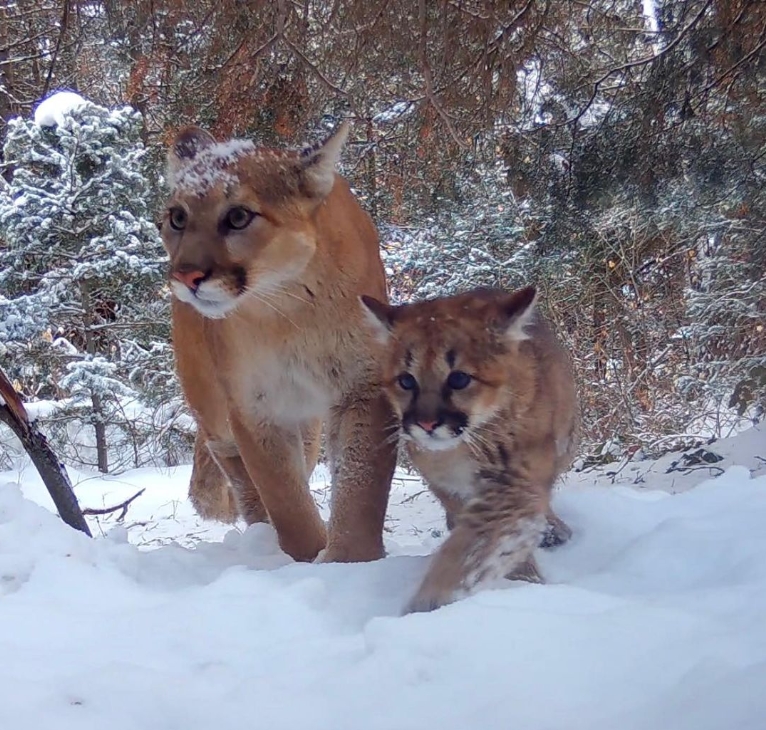 Due to their behaviors, the Mountain Lion Foundation calls them "ecological engineers." What does this mean?
All for the Larger Ecosystem
Mountain lions are called ecological engineers because of the crucial role they play in ensuring that the larger ecosystem functions properly. By doing so, they also contribute immensely to the war against climate change.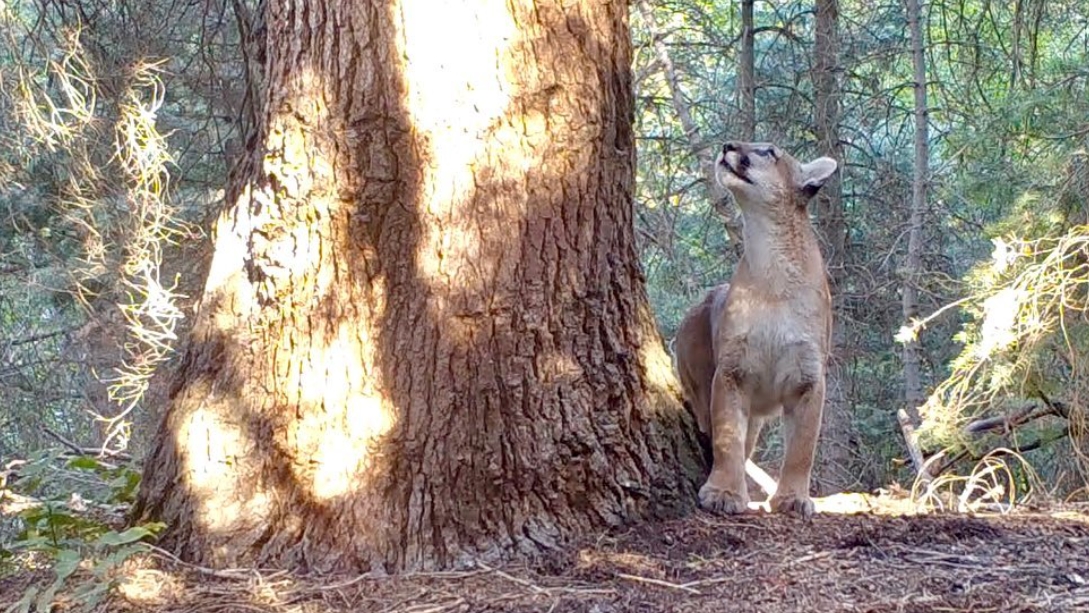 These big cats are regarded as keystone species because of how essential their population is. Even a slight reduction in their numbers can adversely impact the ecosystem.
Sticking Together
For most human families, what makes them strong is their ability to stand by each other no matter what. Interestingly, it's the same thing for some animals, especially mountain lions.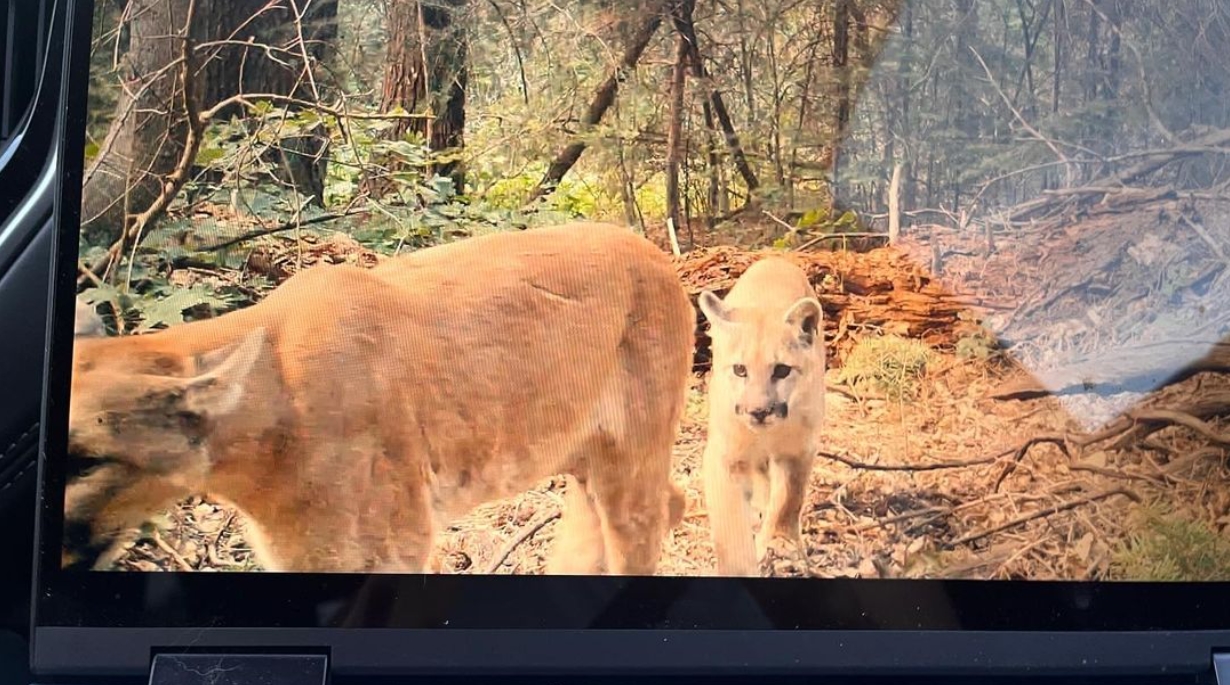 From the trail camera footage, one can't help but notice how the baby mountain lions closely follow their mother's lead like their lives depend on it. Well, maybe it does.
An Immense Love for the Wild
What's your happy place? For some, it's meditation, taking a walk in nature, their homes, etc. But for Denise, her answer is simple—up in the wild, tracking mountain lion tracks and setting up cams.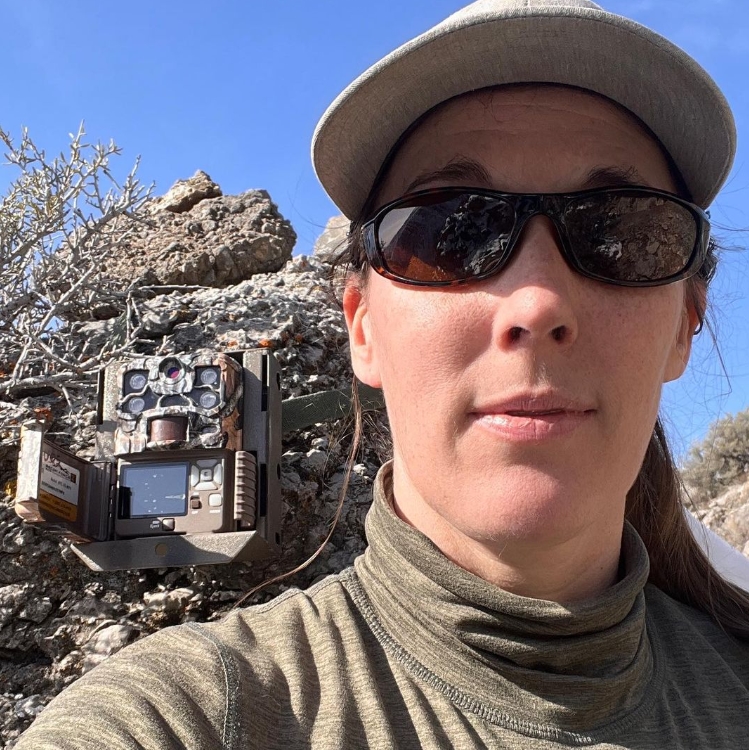 In her words, "this is my happy place. When I'm up here, the world melts away… I couldn't imagine a more perfect day. I love being up here and experiencing the natural world."
It's Not All Sunshine and Rainbows
While Denise's hobby may seem really exciting, it's not without its challenges. According to her, "not everyday is perfect though. I can't remember the last time I didn't have a headache. It's been more than five years now. I miss being able to move through the backcountry with confidence."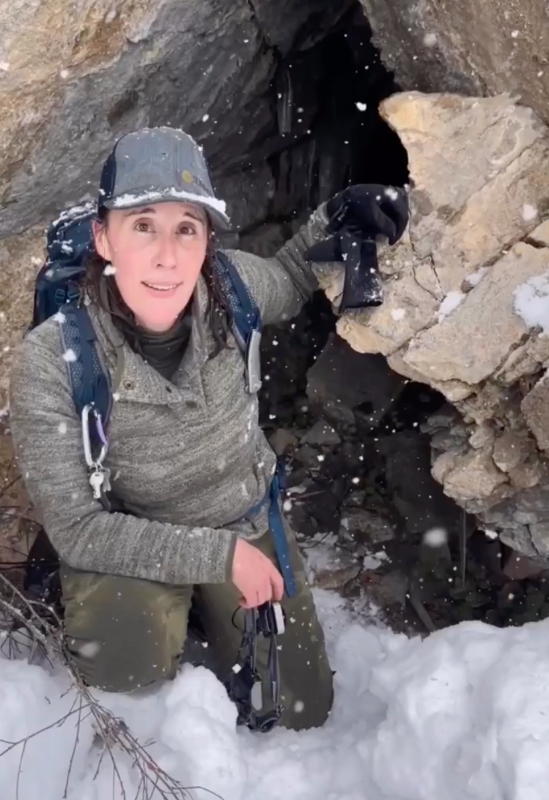 In our view, Denise's passion for her work is what keeps her going despite the challenges. Passion is energy, they say.
I'm Alive!
Denise penned down the thrills and lessons she learns from being out in the wild. "But, ya know what? I'm alive. We all are. Each and every day is precious. Make the most of it! Get out there! Live your life like each day is your last. Do good. Help others. Make a difference, no matter how big or small it is," she writes.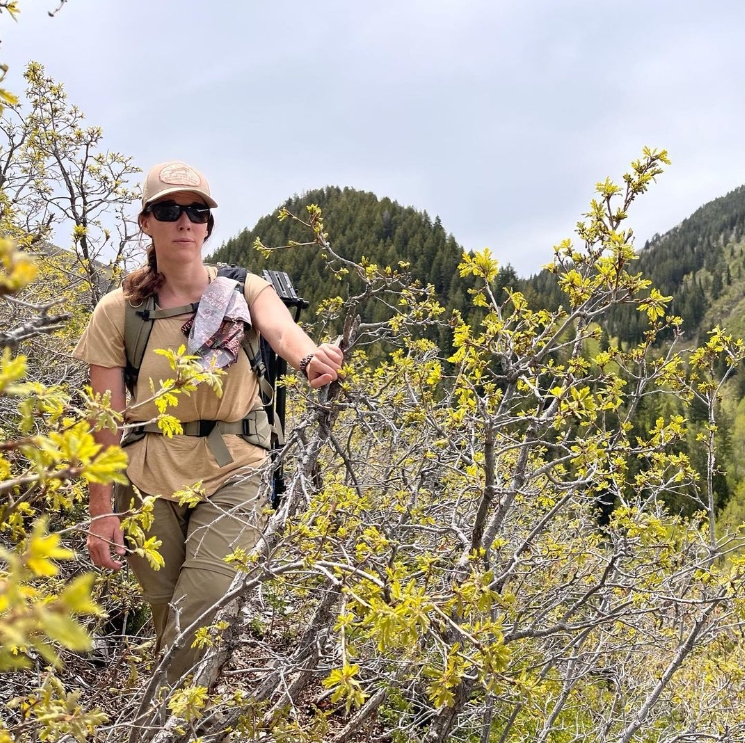 "Really, we're all in this together and we're capable of so much. Believe in you. Believe in your dreams. We really can make this world a better place."
Telling the Lions Apart
How can Denise tell the difference between these mountain lions, you may ask. This is one valid question as mountain lions look pretty much alike. In a post on Instagram, Denise shared pictures of two female mountain lions and noted how she could tell them apart by looking at their noses.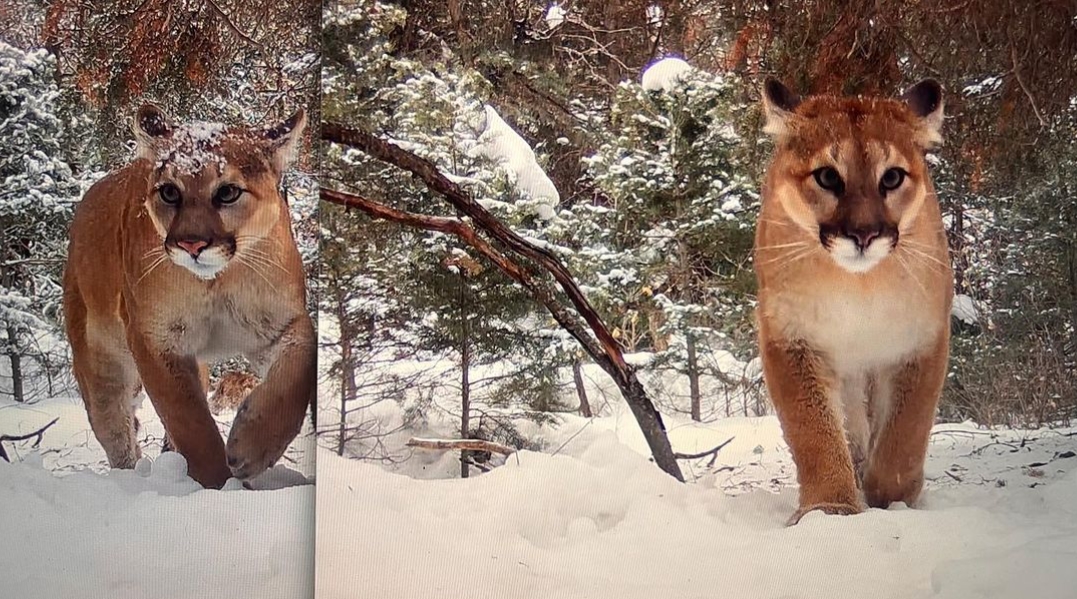 "We usually look for scars, cuts in the ears, limps, or other unique and identifiable features," she writes.
An SOS
Tracking mountain lions is more than a pastime for Denise. Her primary goal is to advocate for the protection of these precious animals. She never loses sight of this objective and collaborates with other conservationists like Ivan Carter to spread the word.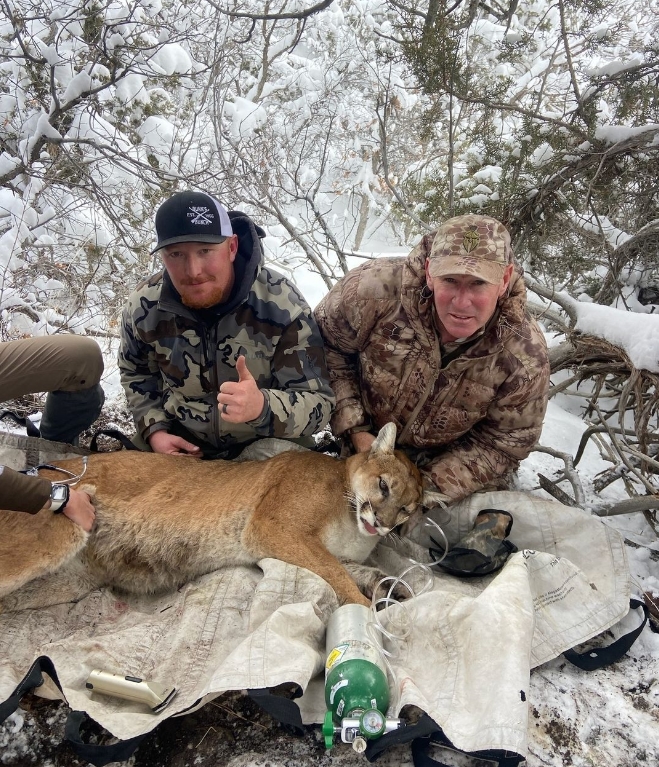 Denise reposted Ivan Carter's emergency alert a few days ago, telling everyone to share the news about the persecution of cougars (mountain lions). 
Protected Wildlife
Ivan Carter explained that from 1847 – 1966, when the Europeans settled in Utah, mountain lions were killed as vermin. This changed in 1967 when the Utah State Legislature gave cougars the "protected wildlife" status.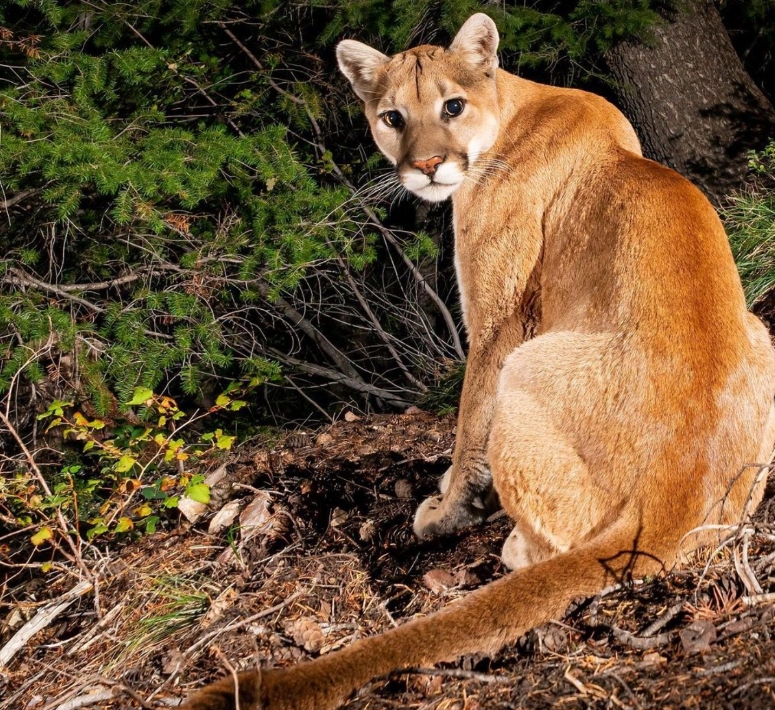 "Since that time, they have been considered a game species with established hunting regulations," Carter writes. But this is about to change for the worse if we don't take action.
House Bill 469
In February, senator Scott Sandall, during a legislature session did the unthinkable. At the last minute, he changed section HB489 Sub 3 that gives Utah's mountain lions a protected status.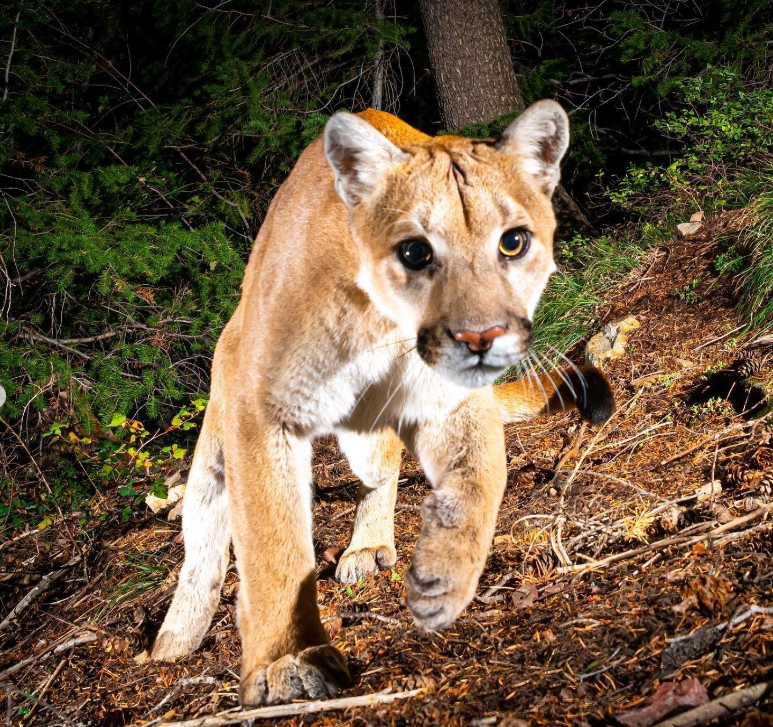 "What this means is that anyone can kill them at any time, any season in any method and with no limit on how many," Ivan writes. For animals that have already lost a huge part of their range, this recent development is beyond absurd.
The Impact
What are the implications of this drastic change to section HB489 Sub 3. In his post, Ivan wrote, "the initiative we filmed is one of the biggest cougar studies in the United States history and being conducted by Brigham Young University and the Utah Division of Wildlife. The view of this study was to logically and scientifically learn more so that effective management and conservation principles can be applied to the species."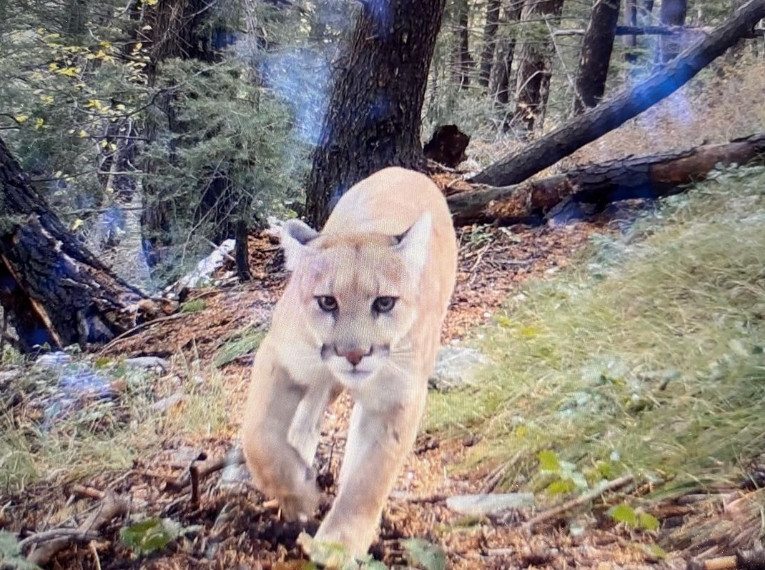 According to him, "potentially a bill like this will all but eliminate the species and no regard has been given to science or conservation."
A Wildlife Conservation Emergency
Denise has called on all Utah residents and stakeholders to join the campaign to protect mountain lions in the state. "Utahns, this is YOUR wildlife held in YOUR trust under the North American Model of Wildlife Management! Current wildlife management plans involve voices of stakeholders representing a broad array of special interest groups," she writes.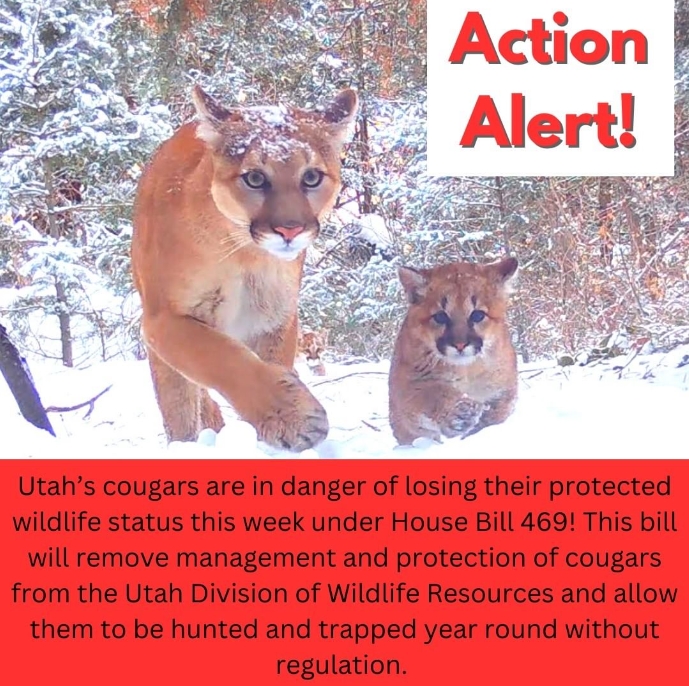 "Elected officials are not seasoned researchers. They owe Utahns the courtesy to consult those who have scientific experience…"
Next Steps — Take Action
"How in 2023 with so much science at hand is it possible to downcast such an important species?" Carter asks. "Cougars will have less protection than a rabbit!"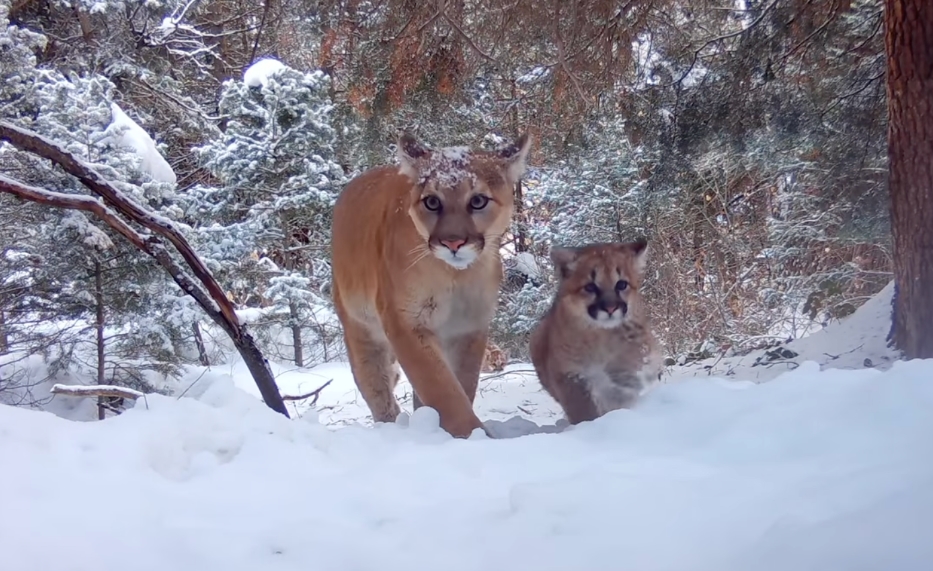 Both Ivan and Denise have made it clear that the only way to stop this new development is to be unrelenting in speaking our discontent in one voice. They want everyone to get the word out as widely and fast as possible. Lend your voice to help preserve these precious animals.