Unlock The Possibilities of PVC Piping – Creative Uses For Your Home Improvement Projects
Originally Published on
savvydime.com
and repurposed with permissions
Looking for an affordable, sustainable, and durable material for your home projects? PVC pipes are the answer! These versatile pieces of plastic can be molded into various shapes and have a multitude of uses – from drainage and plumbing, to everyday tasks around the house.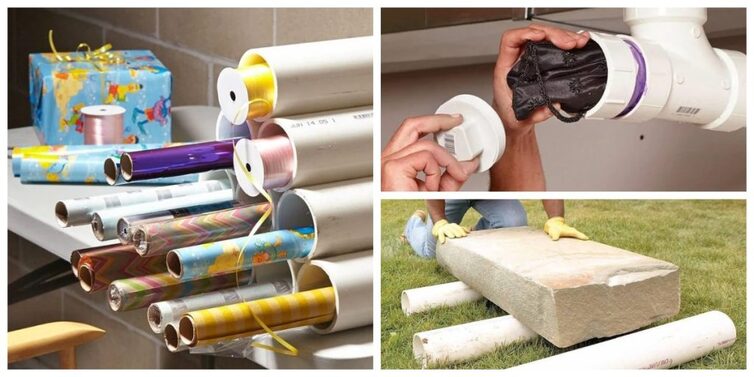 Discover 45 incredible ways you can use PVC pipes in this article.
DIY Clamps Made Easy - Create Durable Clamps With PVC Pipes!
Do you find yourself browsing the stationery aisle for paper clips? And aren't those little colorful clasps just so flimsy and weak when it comes to binding multiple sheets together? Well, fret not! We've got a neat hack for you. Make strong and durable clamps at home with nothing but PVC pipes.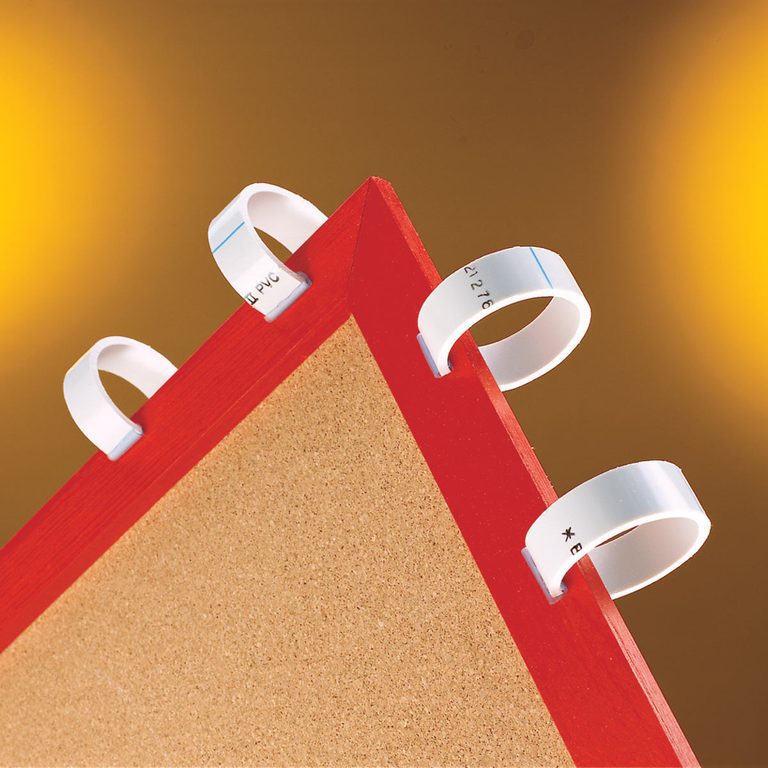 All you need to do is cut 3-inch diameter pipes into small pieces and make a slit in them to hold your material together. No more running out of paperclips, or hassles finding the right clamp – you can just make them easily at home!
Take Your Handyman Skills to the Next Level: Make a Stylish Dowel Holder! 
Tired of having your dowels all over the house every time you're working on a project? Solve this in style by making your own stylish and convenient dowel holder! All it takes is one 30-inch PVC pipe, a ruler or measuring tape, plus some glue.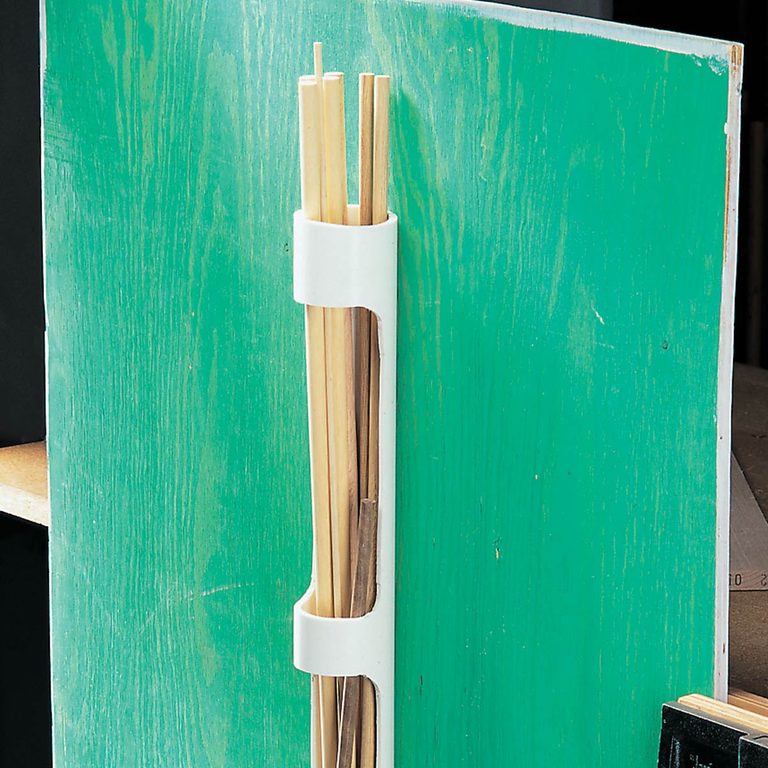 Cut notches along the PVC following measurements that suit your dowels. Once done, put a cap on the bottom of the hole before mounting it to any wall in your workshop or home. You now have an effortless storage solution that's also aesthetically pleasing! No more rummaging through piles of dowels ever again!
Make a Fun, Affordable Towel Rack with PVC Pipes! 
Are you dreaming of having a fancy poolside towel rack but don't want to break the bank? Don't worry, you can get crafty and make your own for a fraction of the price of buying one simply with PVC pipes.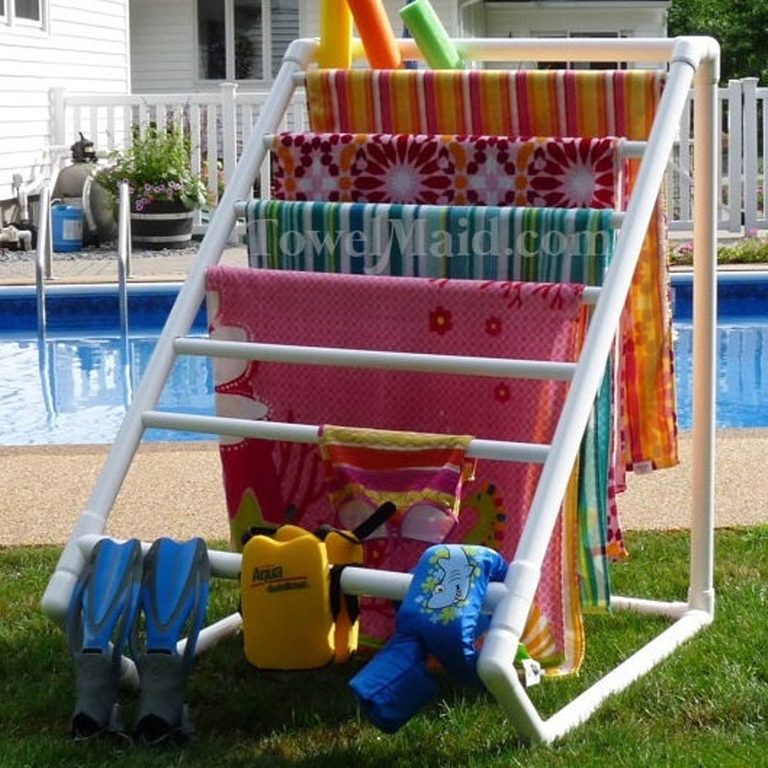 Just grab some pieces, decide on the size of your rack and then go ahead and construct it yourself. Whether it's based on an image or something totally unique, you can create something special that works perfectly for summer days in the sun!
Put Dust in Its Place with a Simple and Inexpensive Vacuum Cleaner 
Say goodbye to dust around the home with this super-easy way to make an inexpensive vacuum cleaner. No need to spend an arm and a leg on the latest model – this clever invention will do the job perfectly!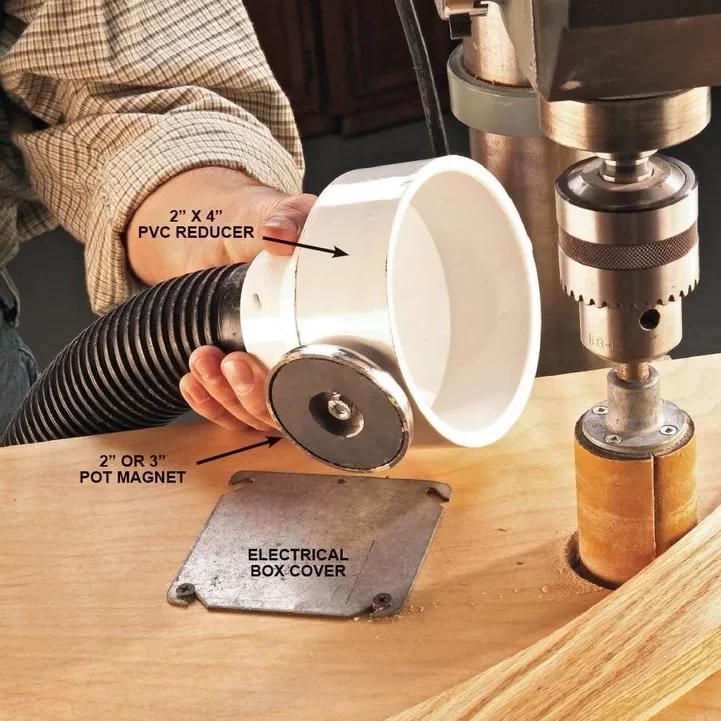 Just grab a 2-inch circular magnet, along with 4-inch by 2-inch PVC pipe reducer, then connect them together. It's that easy! You'll be amazed by how much dirt, grime, and dust your new contraption can suck up in no time. Don't let pesky dust and dirt ruin your floors, or day, any longer – give this a try now! 
Maximize Your Garage Space with this Simple Hack! 
Tired of hunting for your things in a cluttered garage? We've got just the trick for you! Maximize your storage space with this simple hack: Grab some 2-inch PVC pipes and bolt them to the ceiling. When rigged correctly, this durable frame is strong enough to store boxes, tackle, and any other items that you don't want inside the house.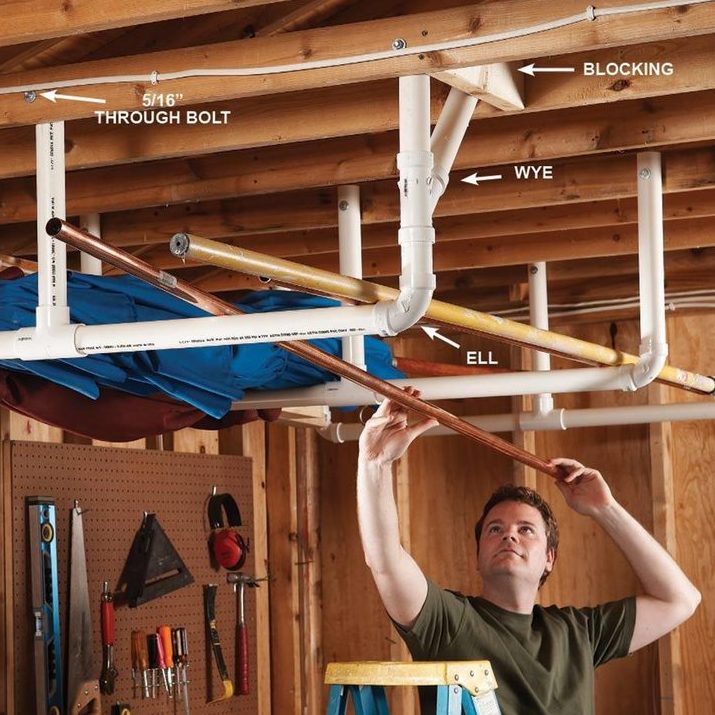 To make it even sturdier, throw in a Wye fitting – then watch as all those hard-to-find items disappear neatly off of your floor. Try it out today and see just how much more organized (and spacious!) your garage can be!
Get a Grip on Your Shoveling With This Handy DIY Hack! 
No more hassle shoveling – it's time to get a proper grip! And no worries, you don't have to break the bank for this; this hack is an easy one that can be done with items you might already have at home. All you need is a PVC tee and some adhesive, and your shovel will be better than new!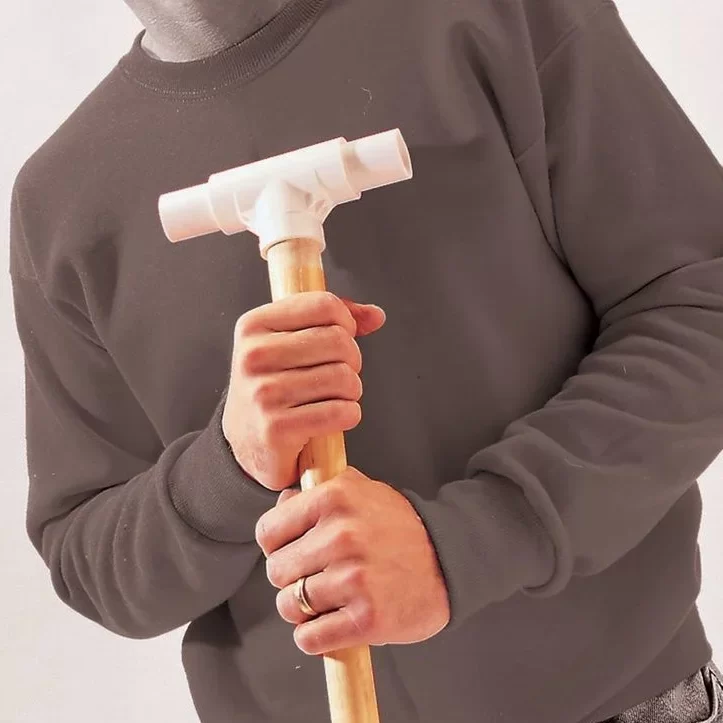 Attach the tee to the end of the handle, secure it with some adhesive, and voila – you're ready to dig away without slipping or struggling. With this simple upgrade, holding onto your shovel has never been easier. So try it today.
End Your Red Light Nightmare Now! 
Say goodbye to bright red lights in your neighborhood and say hello to peaceful nights – it's easier than you think. We all understand the importance of having warning lights around the house, but when they become an annoyance for our neighbors, we have a quick fix.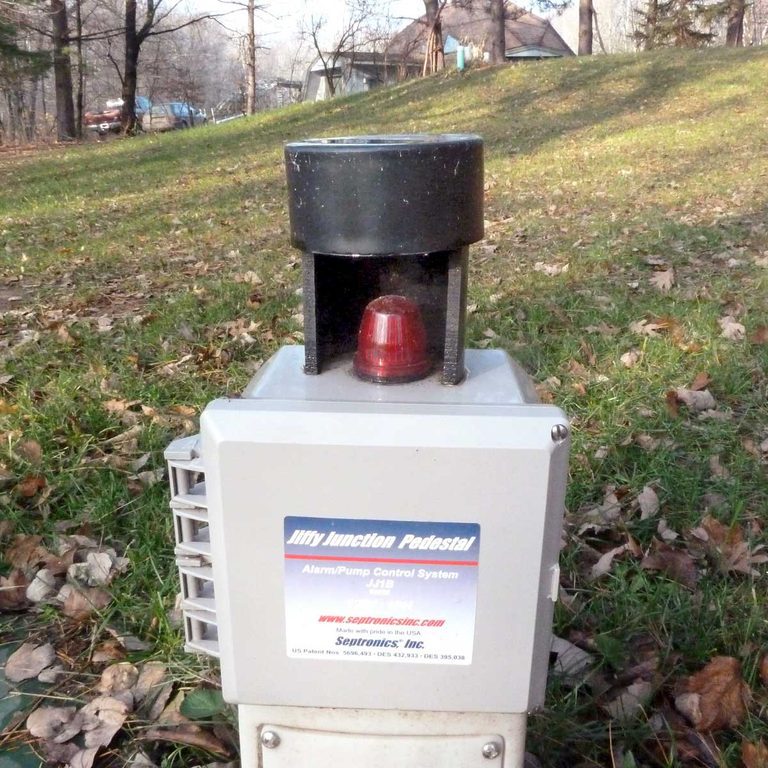 Be the Handyman King with This DIY Toolbelt!
Do you consider yourself handy around the house? If so, then a tool belt is essential! Keep your tools organized and with you all the time. No need to splash out on an expensive store-bought one. Instead, make your own amazing and customized toolbelt.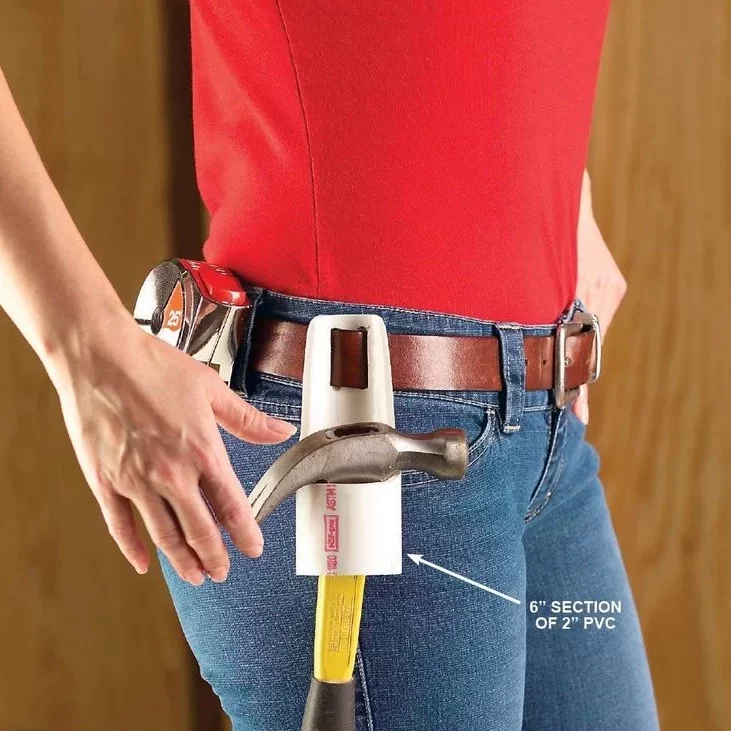 All you need is a 6-inch-long PVC pipe. Cutting from the middle of the pipe create a "handle", then cut two slits in this section and attach it to your belt. Now you are ready for any DIY job! 
Revolutionize Your Tool Storage with a Wall-Mounted Organizer!
Are you always losing your tools in the abyss of your toolbox? Let's make life easier with this unique wall-mounted organizer. Imagine having all your tools in one spot, and finding them at a glance!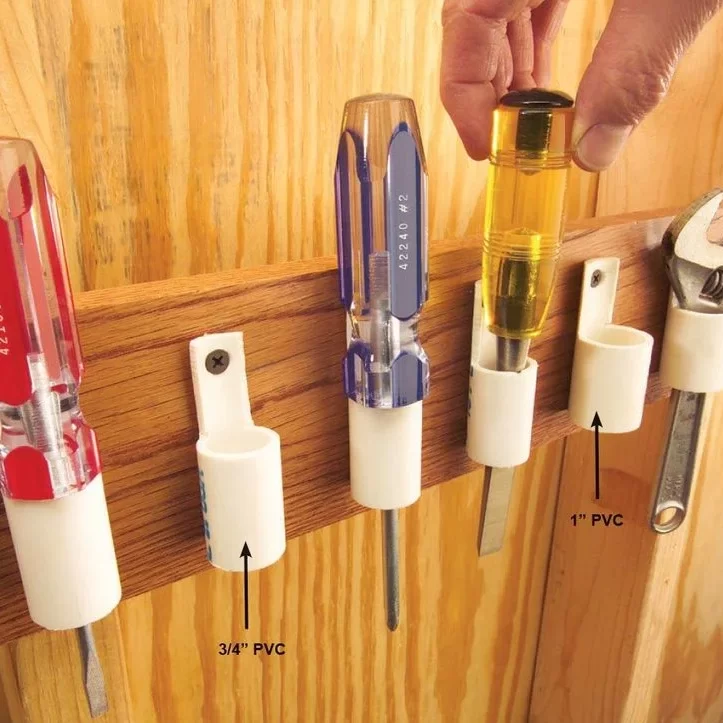 You don't need to be an expert DIYer to make it happen. All you need are some PVC pipes three inches in length and shorten them by about ¾ inch. Cut the pipes so that you have a tab for drilling into the wall for mounting. Now you can finally keep track of all those pesky little screws, wrenches, pliers, and more!
Clean with Ease - No More Unreachable Corners! 
Do you find it difficult to get to those tight corners and hard-to-reach nooks and crannies when cleaning? Worry no more, for we have the perfect hack for you! All you need is an extendable PVC pipe with a rubber reducer attached to the suction tube of your cleaning machine. 
Now you can go on cleaning without having to balance yourself on chairs or mount ladders. So make sure your place stays spotless with this genius trick!
Ready, Set, Fish! Make Life Easy with a DIY Fishing Gear Organizer 
Tired of fishing gear chaos? Worried about wasting precious time looking for the right equipment and untangling lines? Well don't despair – you can make getting ready for your fishing trips hassle free with a DIY Fishing Gear Organizer!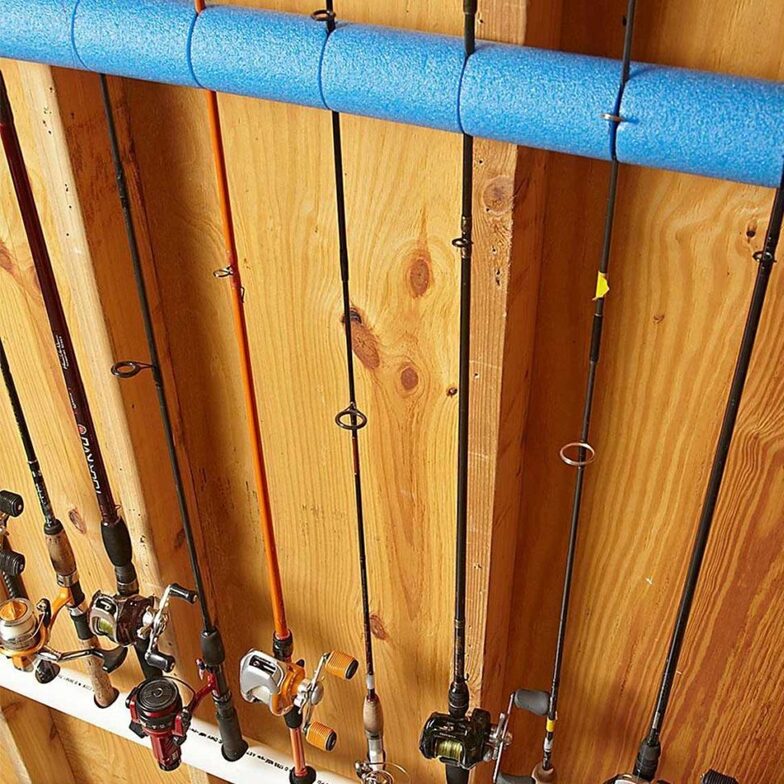 All you need is a 3-inch diameter PVC pipe, drill a few 1 inch holes, affix a foam noodle with some slits cut into it to the wall above the pipe and voila – your fishing gear is all sorted and ready for your next big catch. 
Get Organized with PVC Pipes! 
Are you a busy handyman struggling to get organized? We feel your pain! Rummaging for the right tool can be annoying, especially sifting through tiny nails and washers. But we've got the perfect solution – PVC pipes to sort out your mess once and for all!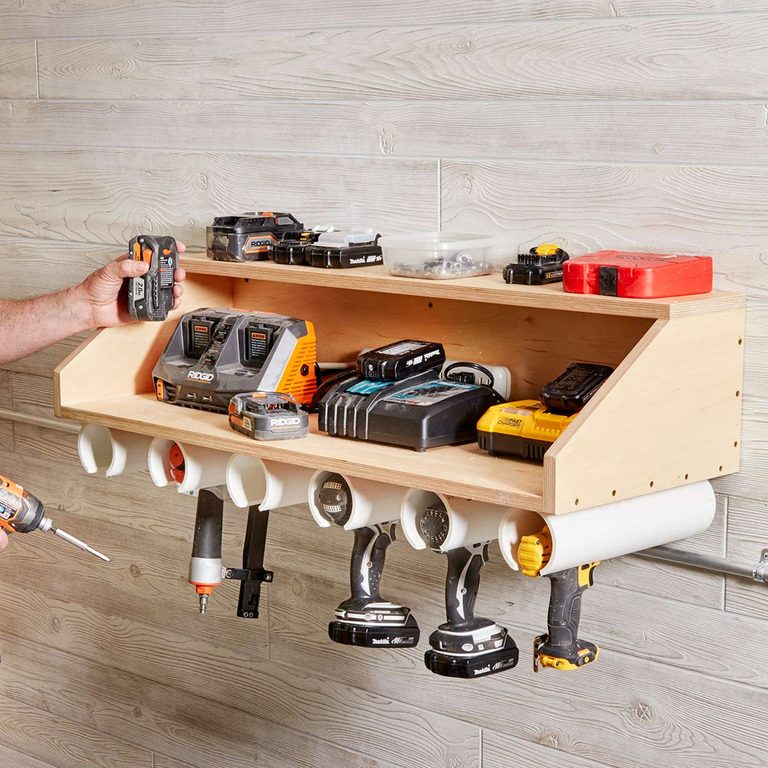 This trick is simple: Take some sturdy shelving, attach 3-inch pipes to the bottom for drills, then stack up as many layers as you need. The top shelf can house smaller items like screws and pins, while larger tools can hang from the pipes at the bottom, giving you easy access to everything. 
Ready, Set, Adventure: Make your Trips Easier with PVC Pipes 
Going on a trip soon? Excited but worried about how you'll carry stuff? Worry not! PVC pipes are here to make your life easier. In just a few simple steps you can have all your gear fit in one handy holdall. Cut the pipe according to the length of your equipment, put a cap on the bottom and attach an adapter to the other end with some solvent cement, and hey presto, problem solved!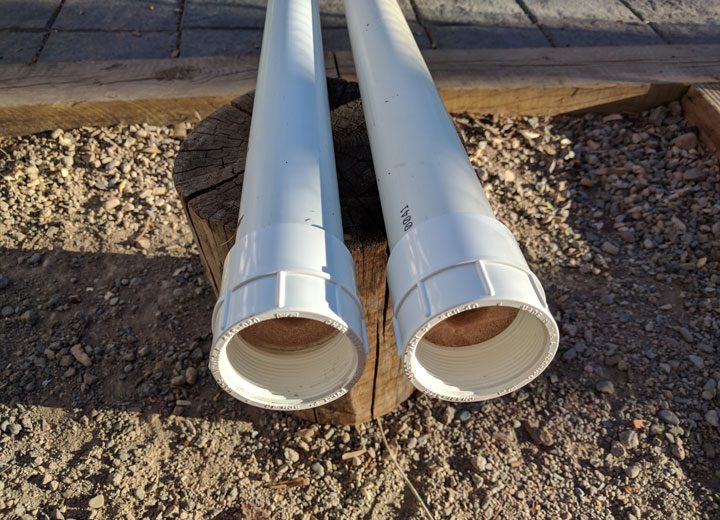 We know it sounds too easy, but it works. So what're you waiting for? Organize your next adventure thanks to PVC pipes.
Beat the Winter Blues with DIY Glove Dryers! 
No one likes having to bundle up for winter, but wet gloves can make it even worse. That's why we have the perfect solution: Build your very own glove dryer!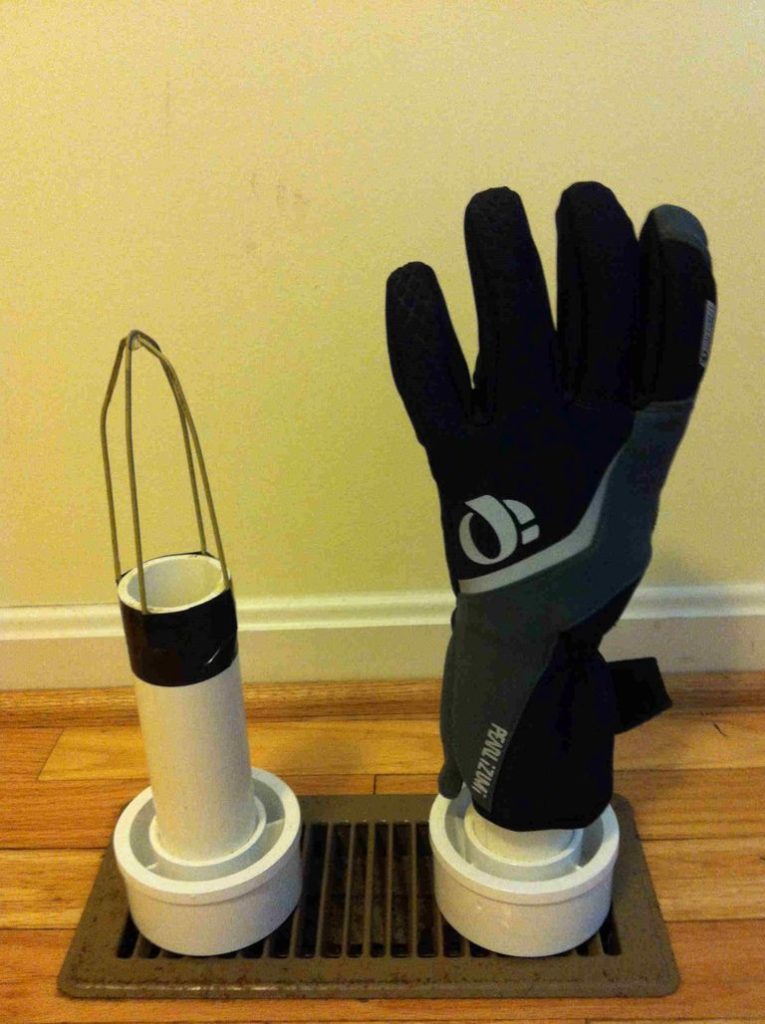 All you need is a bit of PVC pipe, some wire, electrical tape and glue and you're good to go. Simply attach the wire to the base and hang your mittens on it – then just place it near a vent or heat source and you're done! These neat contraptions will keep your gloves dry and hands cozy all season long.
DIY Hack: Rack Up Your Pipe Clamps in Style!
Do you have a chaotic collection of pipe clamps lurking around your garage? Don't despair – with this DIY hack, you can easily organize them – and look good doing it!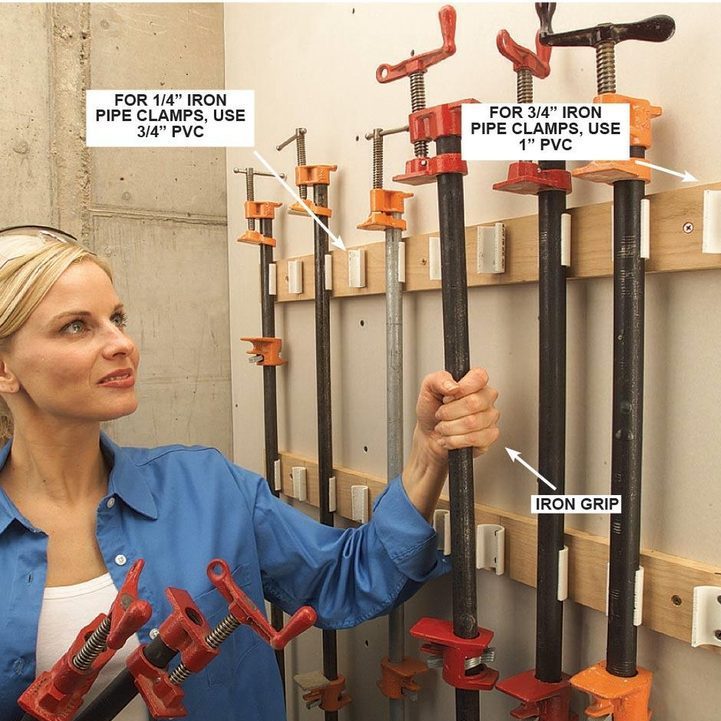 To get started, cut several 3/16 inch pipes and drill them into a wood panel. Attach the panel to the wall and simply place your pipe clamps into the racks. In no time, you'll have an organized setup that also looks sharp. So grab those clamps and rustle up this easy-peasy storage solution today!
Say Goodbye to Wasted Oil - How PVC Pipes Can Help 
Stop pouring away your hard-earned cash! With a few PVC pipes and elbow fittings, you can ensure that not a single drop of oil goes to waste.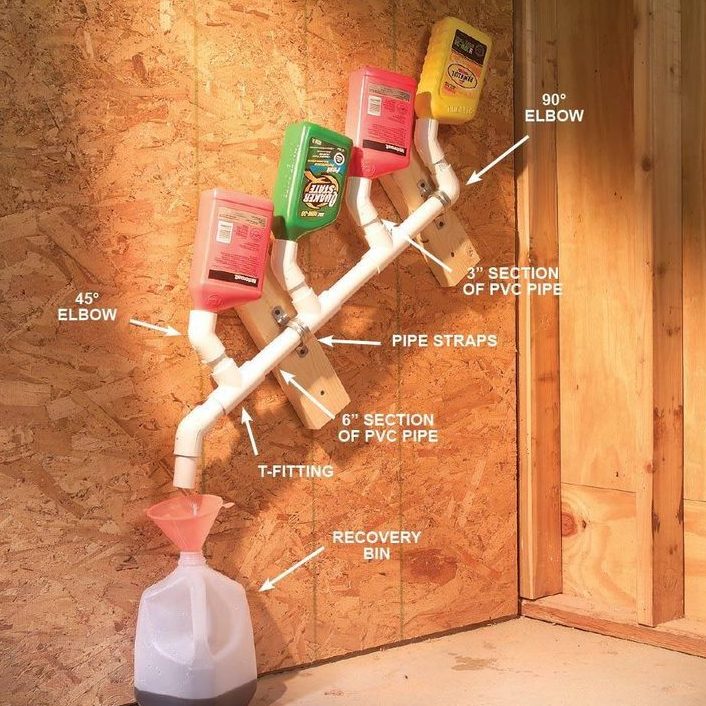 All you need is six inch and three inch pipes, and to mount them to the wall as pictured. Finally, place your oil bottles in the open pipes at the top, and put a container on the floor to catch every last droplet of oil.
Convenient Caulking Rack - Keep Your Work Area Clean and Safe! 
Constantly annoyed by all those tubes of caulking scattered around your workspace? Not only is it an eyesore, but it can also be a safety hazard. But don't worry, we've got a special solution for you. With this convenient hack, you'll never have to worry about messy or hazardous work areas ever again!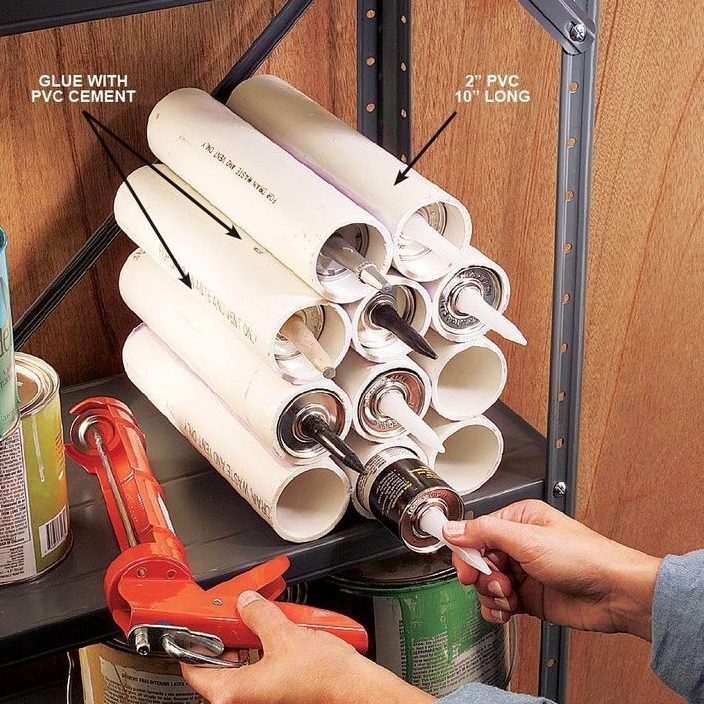 All you need are 10-inch PVC pipes, 2-inches in diameter. Glue them together, then pop all your tubes of caulk into the slots. Simple as that – no mess, no fuss! Keep your workspace clean and safe with this amazing hack today.
A Plumbing Hack for Your Valuables 
Do you want to hide something special from prying eyes? Need a secure storage solution without spending a fortune? Well, we have the perfect idea! With this handy hack, your everyday plumbing can double as an awesome hiding spot.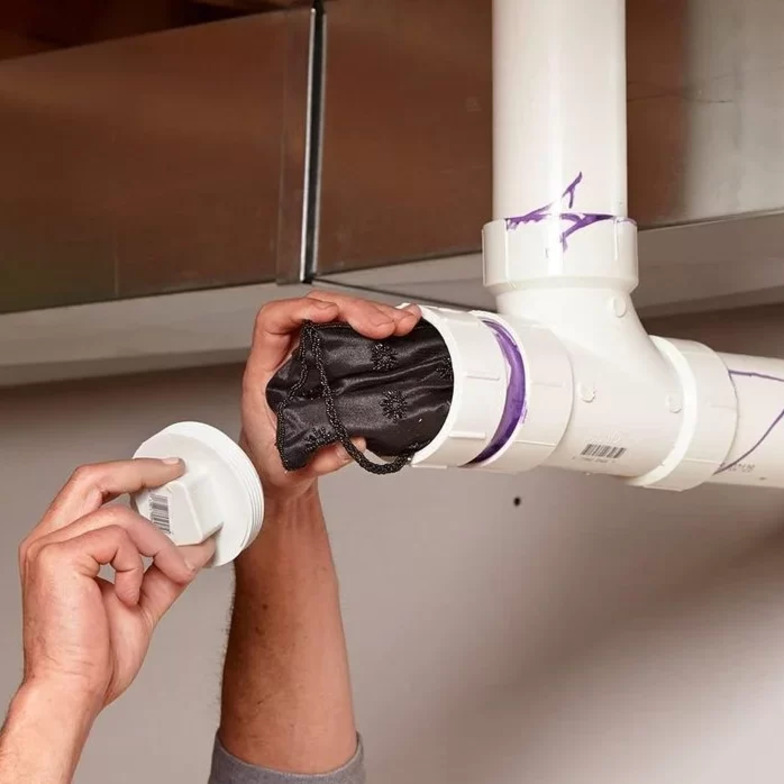 You just have to attach a small extension to any PVC pipe in your house and voila – it instantly becomes the ideal place for stashing away all your precious items. So don't wait around – get creative with PVC pipes and hide your things where no one will find them!
Nurture Your Garden with a Convenient Sprinkler Socket 
Help care for your garden with a sprinkler socket made from PVC pipe. Tending your garden doesn't have to be an arduous task anymore, this simple step makes it so much easier! All you'll need is a 1 inch PVC pipe and you'll be ready for the perfect sprinkler set-up.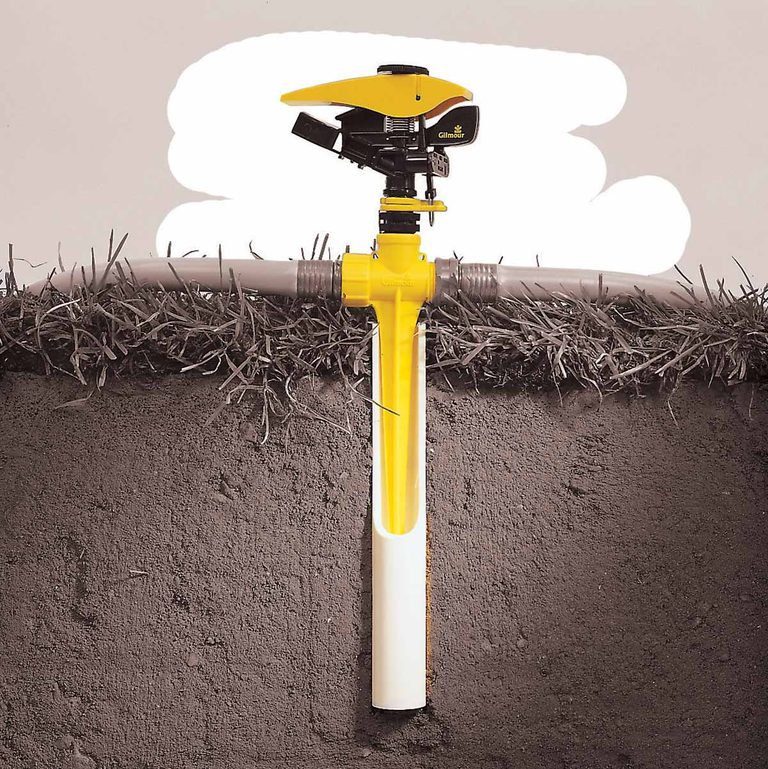 Don't leave your plants parched – it's easy with the help of this sprinkler socket! With this incredibly simple step, you'll be able to enjoy lush grass and vibrant plants. Whether you've got an outdoor oasis filled with life or just lawn, watering is key and this'll help!
Screw Storage in a Few Easy Steps
Tired of all those scattered screws? Looking for an easy, quick way to keep them organized? We introduce you to the ultimate solution – a DIY screw organizer made from PVC pipes. In just a few simple steps, you can build your own efficient and affordable compartmentalized storage bin.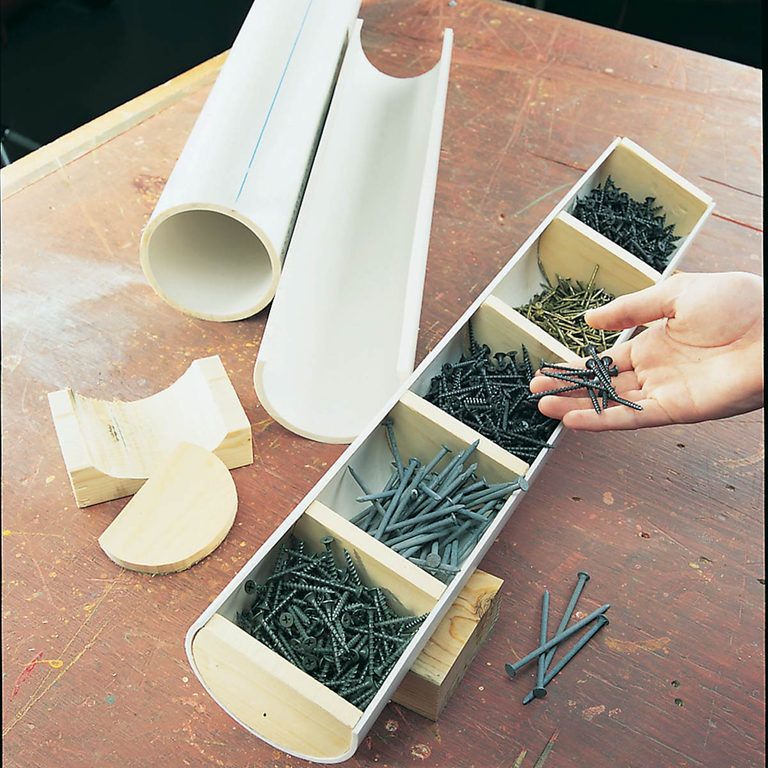 Take a pipe of your desired size, lay it on its side, and cut the top off. Now, fix square wood pieces at equal distances inside the pipe to divide it into sections for all your screws. Now all your screws have a place, rummaging around to find that one particular screw! 
Don't Waste Your Old PVC Pipes - Unleash Their Gardening Potential! 
Feel like getting creative with your old PVC pipes? Don't let them just sit around, because they are surprisingly valuable when it comes to gardening, and environmentally friendly. You can even construct a planter box from them.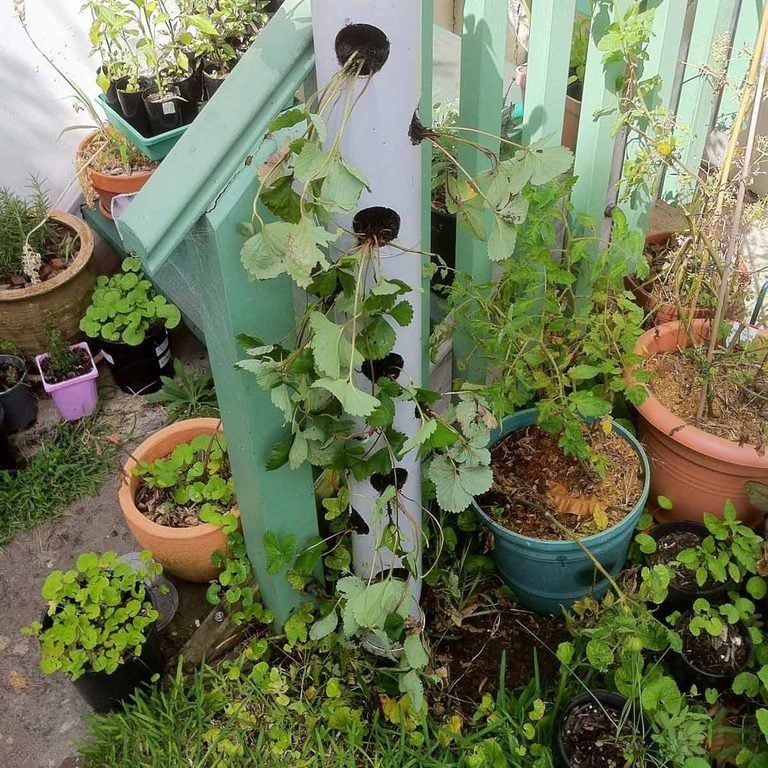 Get hold of a long PVC pipe, an even longer watering tube, and finally a drill. Start by making holes in the tube with appropriate spacing between them, then do the same for the pipe in the same spots. Finally attach the tube beneath the pipe. With these simple steps, you'll have your new planter box in no time.
Get Creative With a Safe DIY Saw Holder Without Breaking the Bank! 
Are you worried about having saws lying around unsafely? Well, don't splash out on an expensive saw holder when it's easy to make your own! All you need is some creativity, a 1 inch PVC pipe and a drill.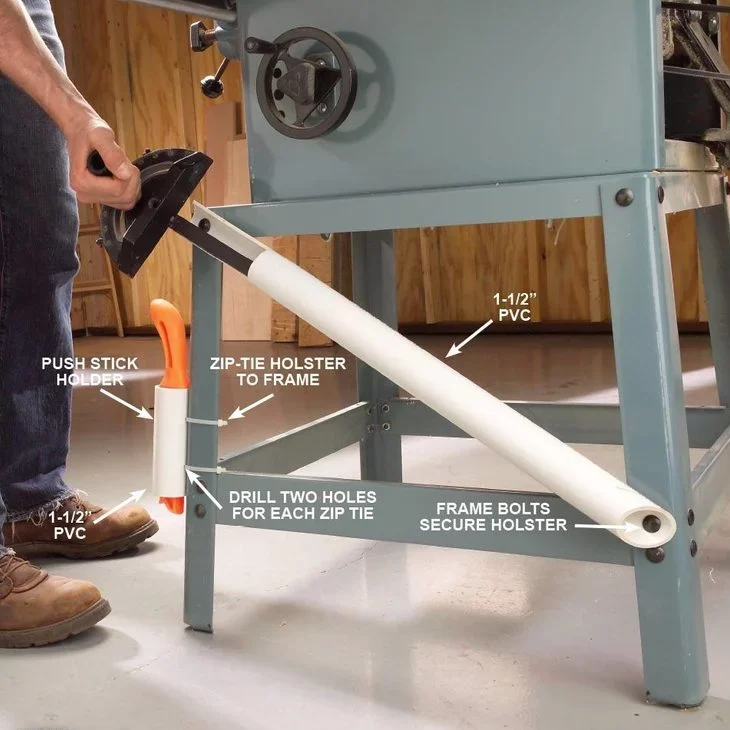 Attach the pipe to the corner of your table saw, cap the bottom, and cut the top so that your saw can fit snugly. In no time at all, you'll have created yourself a neat little holder for your blades – without breaking the bank. Stay safe and get creative!
Make Your Tool Drawers Neat & Tidy with this Creative Hack! 
No longer be annoyed by the clutter in your drawers. This cool hack will help you organize your drawers once and for all – just grab some PVC pipes, cut them down the middle lengthwise, and start organizing!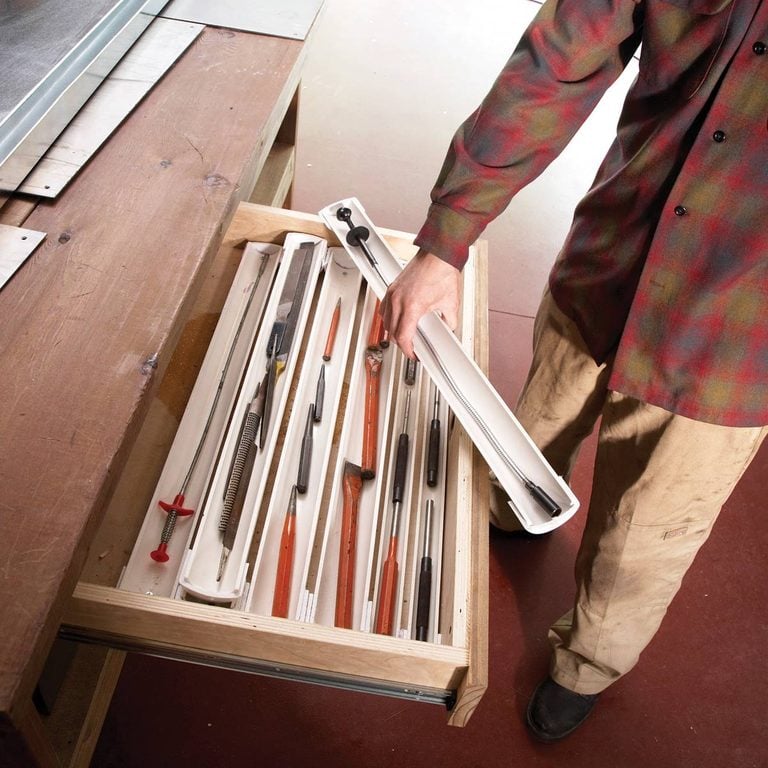 Customize them to the length of your tools, and you can design a unique layout perfect for your drawer. Not only will this make it easier to find what you need quickly, but it looks neat and tidy too! Make sure to try out this hack – no more wasted time searching through messy drawers ever again.
Give Your Furry Friend an Outside Bed! 
Treat your pup to a custom-made outdoor bed. If you have PVC pipes and some cushions lying around, then it's time to get crafting! In just a few simple steps, you can create a sturdy and comfortable bed for your beloved fur baby. It's perfect for those days when they want to lounge around in the fresh air and sunshine.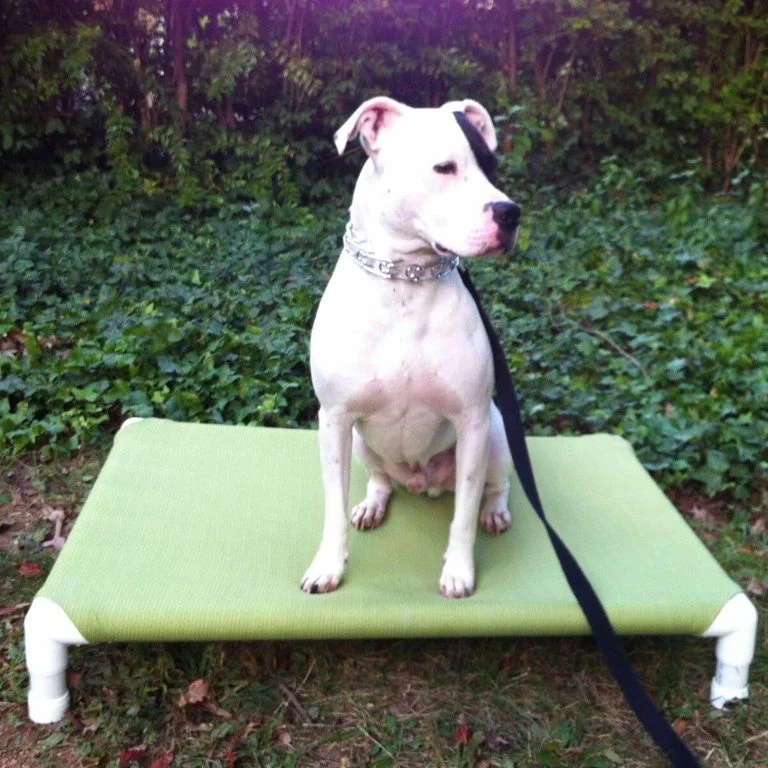 Simply fit the PVC pipes together to form a bed base and legs and stretch some strong, durable fabric over it. So why wait? Get building today!
It's Time to Get Creative: Make Your Own Table with Simple Supplies!
Tables can be expensive. Who wants to waste money on something you can build yourself? All it takes is a wooden plank, PVC pipes, and some flanges! Now you can make your own sturdy, multipurpose table, to fit your space.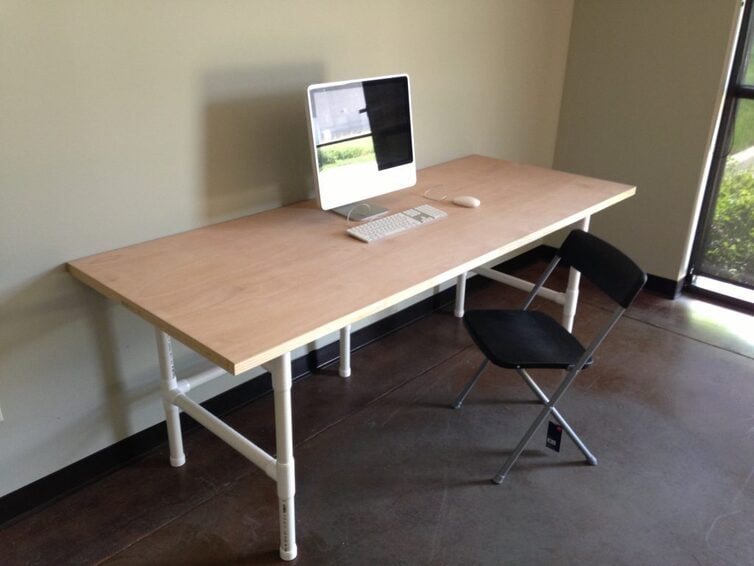 A few minute assembly will leave you feeling like an interior design genius! Just be sure not to forget about securing the flanges. So don't think twice – get creative and say goodbye to tables that cost a fortune.
Say Goodbye to Grease Stains - Build a DIY Grease Gun Holder with PVC Pipes!
How do you store your grease guns without making a mess? You don't want them dripping everywhere, so why not build your own holder with just PVC pipes and bolts? This simple yet effective trick will eliminate that problem once and for all.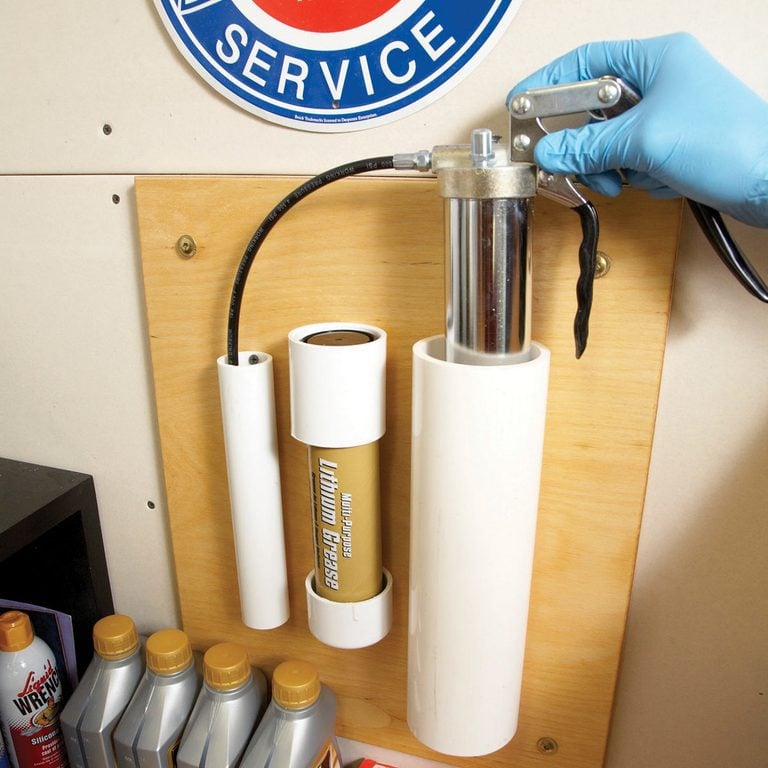 Yes, we all know how helpful grease guns can be at our homes and workplaces. But let's face it, they've got to be stored appropriately. Just grab some PVC pipes and bolts from your local hardware store. Cut the pipes to size, bolt them to the wall, and cap the bottom. With this DIY holder, problem solved!
Making Life Easier with a PVC Pipe Storer for Plastic Bags! 
No more cramming all your plastic bags in to the cupboard – say goodbye to that mess! Upcycle PVC piping to create a convenient storage solution. With a bit of innovation and creativity, you can make a bin that'll keep all those bags in an orderly fashion.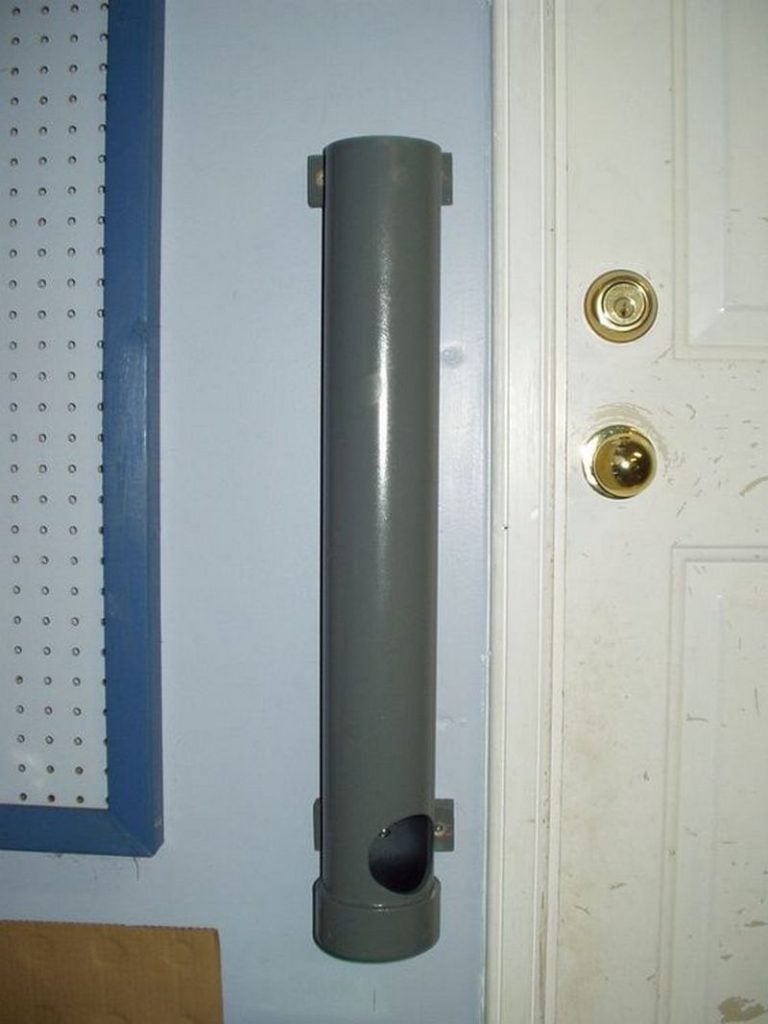 Just get a pipe of sufficient diameter, cut a hole in its side, and voila – it's as simple as that! No longer struggle with plastic bag storage.
Clean Your Gutters Effortlessly! 
Many of us don't give our gutters a second thought, but they perform an essential function. However in order to do so they need to stay clean and free of debris. We have just the hack for you to make this chore effortless all with the help of a PVC pipe!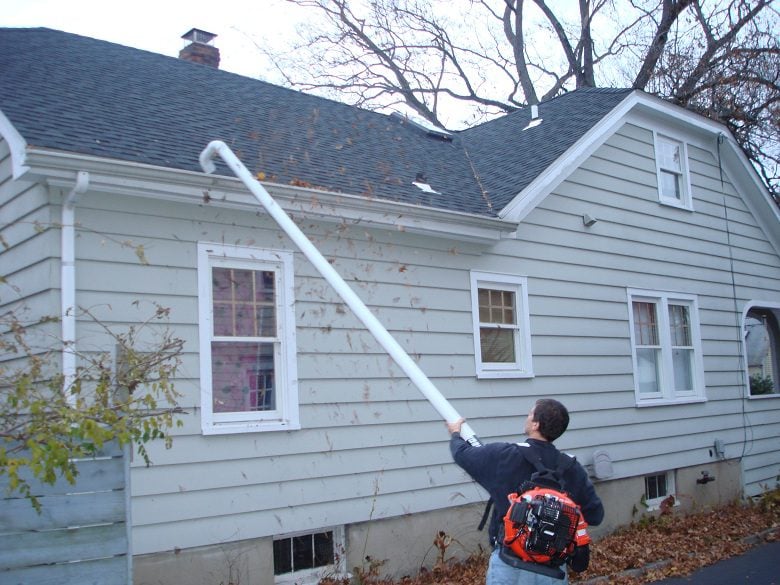 Get one long enough to reach your gutter. Then secure the top with some holes and attach the bottom to your ShopVac or similar tool to blast or sucking out the leaves and dirt. Now you can keep your gutters flowing without breaking a sweat.
Get Ready to Craft Your Own Tool-tastic Panpipe Rack! 
Ready to get creative with your DIY projects? Why not try making your own panpipe rack – the ultimate compact storage solution for all of your tools?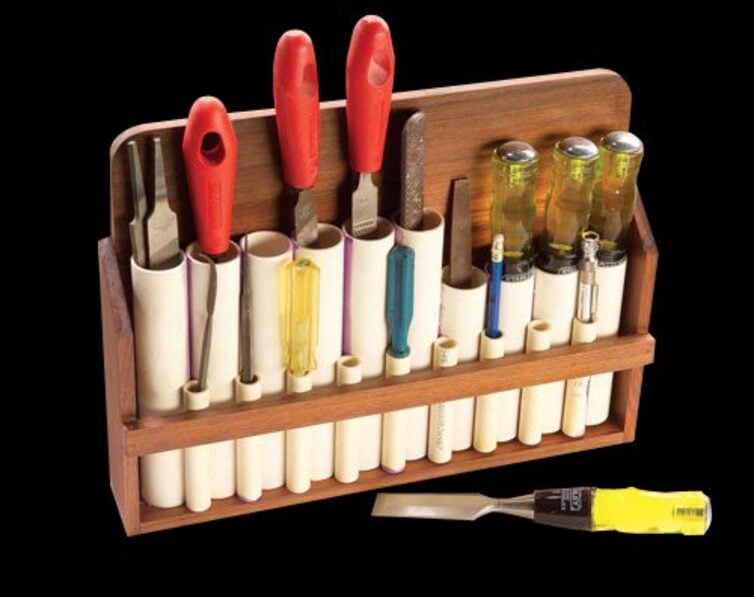 The great part is it's so easy to make; all you need are some PVC pipes in different sizes and lengths and then glue them together in a rack. In no time at all, you'll have a brilliant panpipe rack that will keep all your tools neatly tucked away. So why wait any longer? Let's get crafting!
Aquarium Acrobatics 
Bring some fun to your fish tank with this easy and fun trick. Are you tired of seeing your pet fish just swimming around in circles? They might be too! We have got just the thing for you – PVC pipes!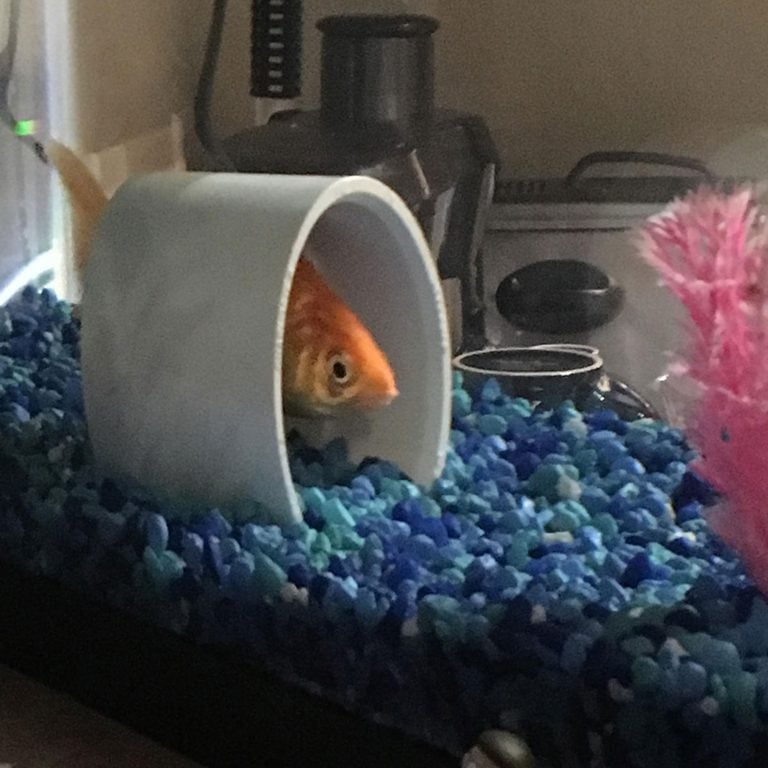 All you need is a PVC pipe that's large enough for your little swimmer to fit through and you're set. Get as creative as you want with the design.. Your fish will now be able to explore their home, slipping through these long twists in a delightful dance. 
Don't Risk It – Make a Pipe Cutter Stand to Cut PVC Safely! 
Are you ready to get creative with some PVC pipes? You may be wondering how you can cut them safely and accurately. The answer is an essential starting point for any of your projects: Make a pipe cutter stand.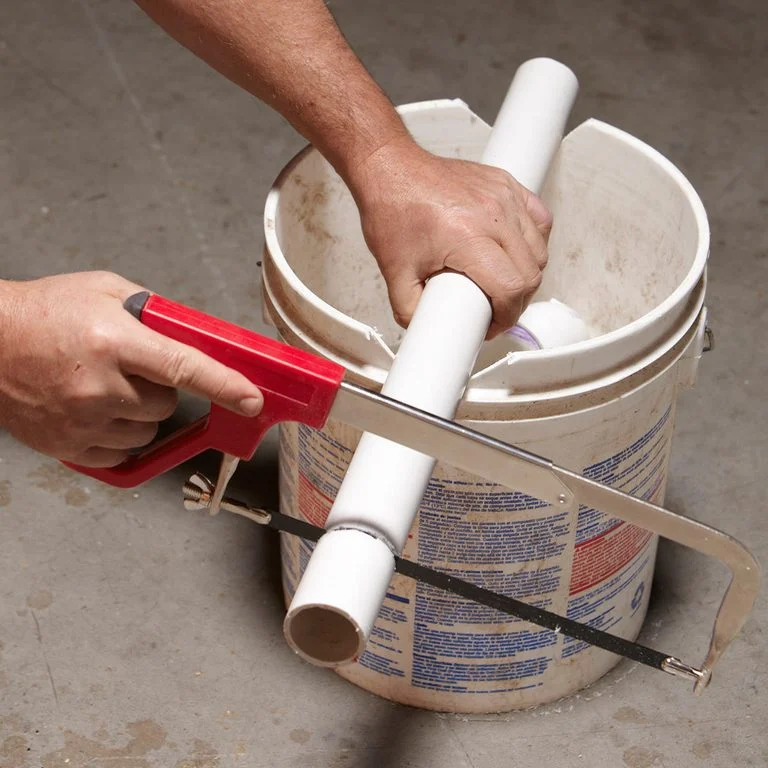 All you need is a sturdy bucket and two triangles cut into opposite side of its rim. Place your pipe in the slots and voila – now you have an easy way to keep them stable while cutting straight and keeping your fingers out of harm's way!
Put Your Wrapping Paper Woes to Rest with This Handy Hack!
Are you an avid gift-giver who struggles with storing the various gift wrap you use? We've got the perfect hack for you! Instead of squishing your rolls into your closet and having them get ripped and wrinkled, why not try making a rack out of PVC pipes?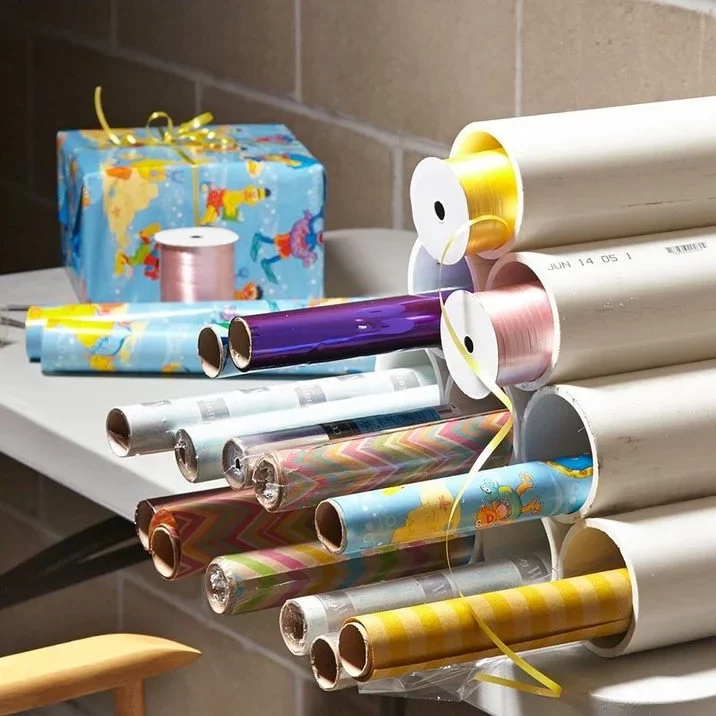 It's quick and easy – just glue a few pipes of an appropriate diameter together in a pyramid shape, pop the rolls inside, and you're ready to go. So don't let wrapping paper woes make your celebration season difficult – this handy hack is here to save the day!
Unlock The True Power of Hangers - Make A Storage Hanger With PVC Pipes! 
Are you ready to amplify the power of hangers? If so, we're here to help with a fun and easy project. Did you know that hangers are capable of much more than just holding clothes? We're about to show you how they can store tools too, let's get started!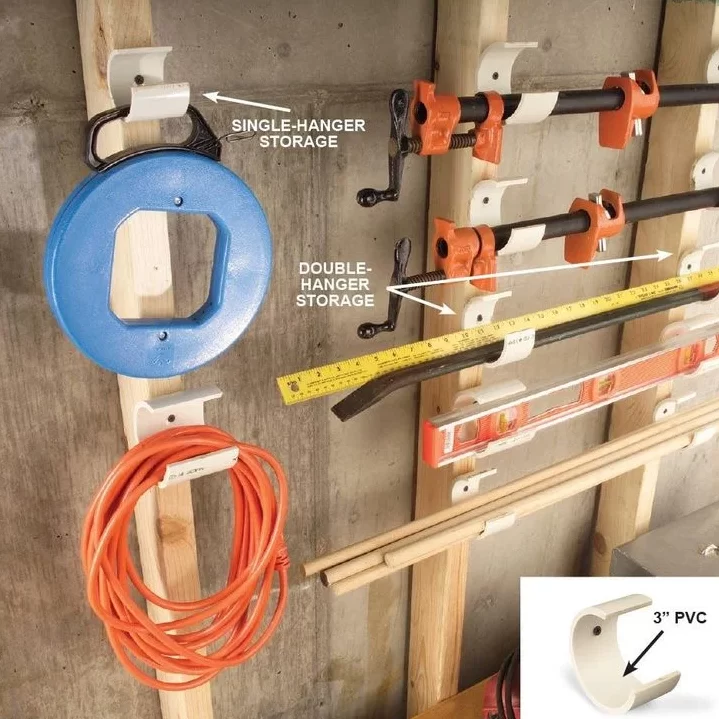 Cut the pipes into small lengths. Then drill these into your wall at intervals, and hang your tools on them for an instant organizing station. It's an amazing way to free up space while making sure everything has its own spot. So what are you waiting for?
Create a Stationery Holder with Some PVC Pipes – It's Easier Than You Think! 
Looking for a new way to store your stationery? Bored of using mugs or cans as holders for your pens and pencils? Don't worry, we have the perfect solution that is simple, fun and fast!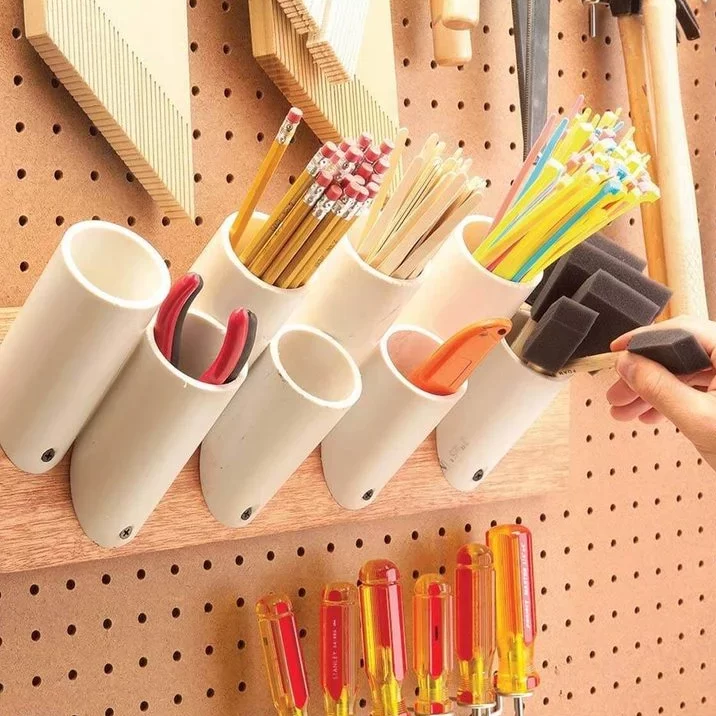 Start by drilling a wooden plank on to the wall. Next, take some PVC pipes and cut them to suit the size of your stationery. Then cut the bottoms at an angle. Affix them to the plank and voila – your custom-made stationery holder ready! So why delay any more, start creating yours today for all your storage needs!
Say Goodbye to Bike Clutter With This Ingenious PVC Pipe Hack 
Having a bunch of bikes outside a workplace or home can often result in a disorganized mess! But have no fear, there's an easy solution that'll keep your bicycles nicely organized and staying upright. Introducing the PVC pipe bike rack!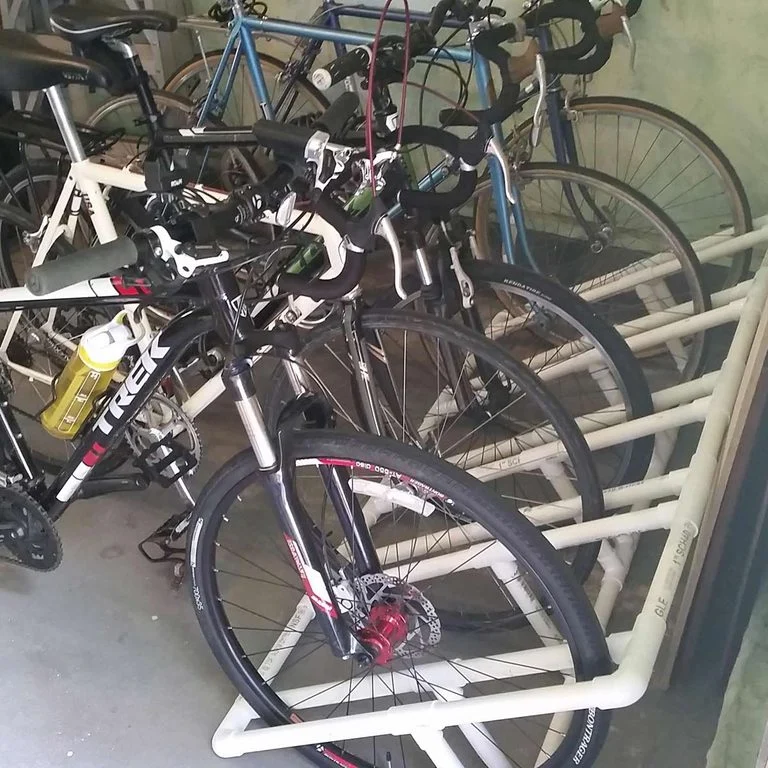 All you need are some pipes, and then it's just a matter of fitting them together like the picture, and you can tailor the dimensions to the amount of bikes you need to store. Hey presto – say goodbye to tangled bikes for good!
No More Clutter- Say Hello to the Most Useful Sports Equipment Rack! 
Say goodbye to constantly searching for your favorite bat, and say hello to your new best friend – the most useful sports equipment rack! Trust us, whether you're a kid playing or a professional athlete, this DIY hack is an absolute game-changer.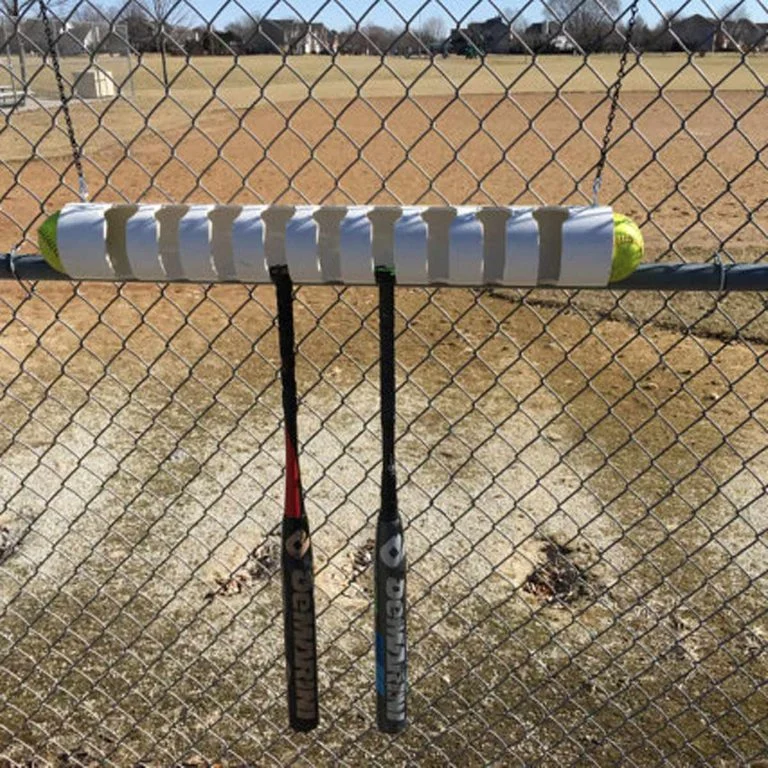 All it takes is to cut some grooves into a PVC pipe and you've got yourself an instant bat receptacle. And not only can you hang bats on them but you can also slot baseballs inside them – your entire collection all housed in one spot! This is  just too convenient not to have!
No More Lugging Heavy Objects - Make Moving a Breeze! 
We all dread having to move those heavy objects, particularly if there's no one around to lend a hand. Now you can simply and easily take matters into your own hands with this ingenious hack! All it takes is three PVC pipes, approximately 4 inches in diameter. 
Arrange them under the object, one at the front and one at the back, with a third pipe strategically placed in between. Then just slide it over these makeshift "wheels" – no more struggling or sweating! Moving heavy objects is no longer an impossible feat with this trick up your sleeve.
Pair Pegboards With PVC Pipes
Say goodbye to messy boxes and bags – all you need for your craft supplies is a pegboard, some PVC pipes and you're ready to go! Not only will it make your crafting area look much tidier, but pegboards are also much more convenient.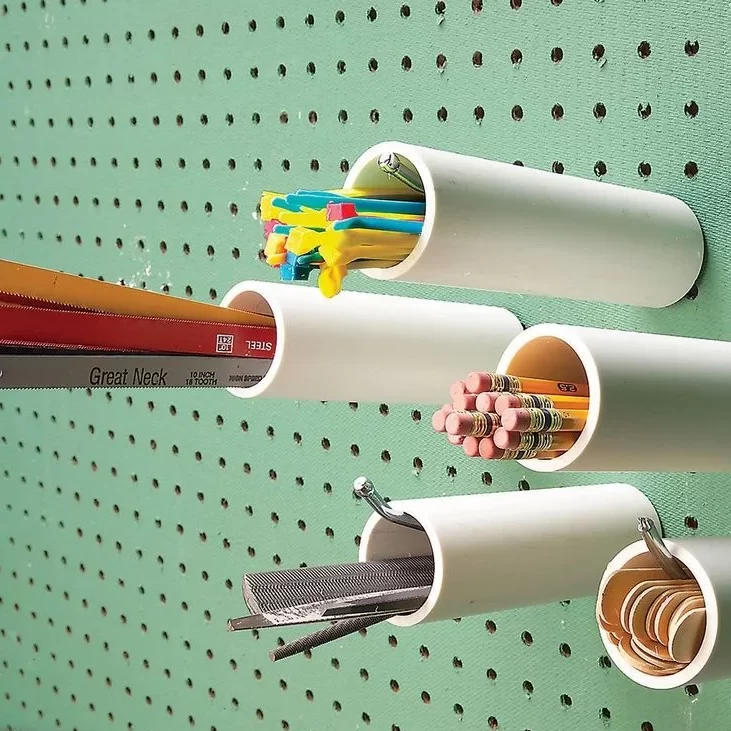 All you have to do is cut the PVC pipes to the size needed to accommodate your materials, fix them onto the hooks on the board, and then arrange all of your supplies in these compartments. You'll be finished in no time, allowing more time for creativity. So transform your craft space into an organized paradise!
Running Out of Gas While Mowing? Here's a Real Time Saver! 
Tired of going back and forth to the house or car to grab a drink, or the tools you need, while you're doing the garden? Well, here's an easy trick to get around that.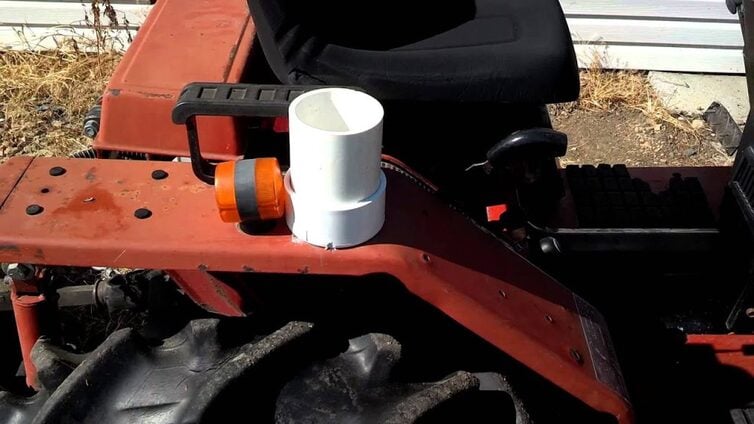 All you need is some PVC piping attached to the handles of your lawn-mower, which will hold your tools, and even a bottle of water to keep you hydrated. Happy mowing!
No More Tangles with PVC Pipes 
Once you've used your curling iron to detangle your hair, how do you store it? It's still hot, so you've got to store it safely and make sure the cord doesn't get caught up. We have just the storage solution for you!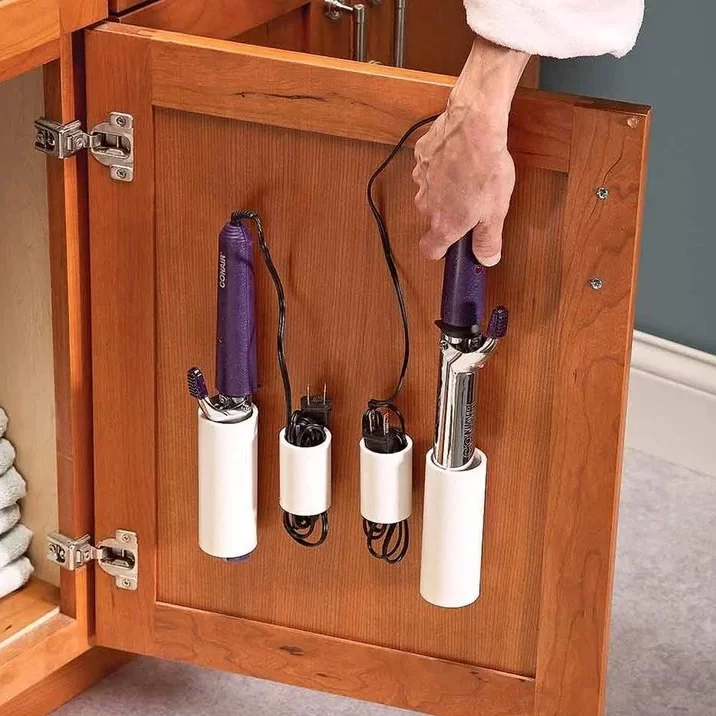 Grab a PVC pipe, cut one to your iron and the other to store its cord, and then drill them side by side on the inside of your cupboard door. You can also use these pipes to store other styling tools like blowdryers.