Vintage Pictures of Nostalgic Celebrities
You just found the ultimate collection of vintage pictures! You'll find nostalgic pics from the 60s, 70s, and 80s, and you'll see all of your favorite icons from music, pop culture, and entertainment.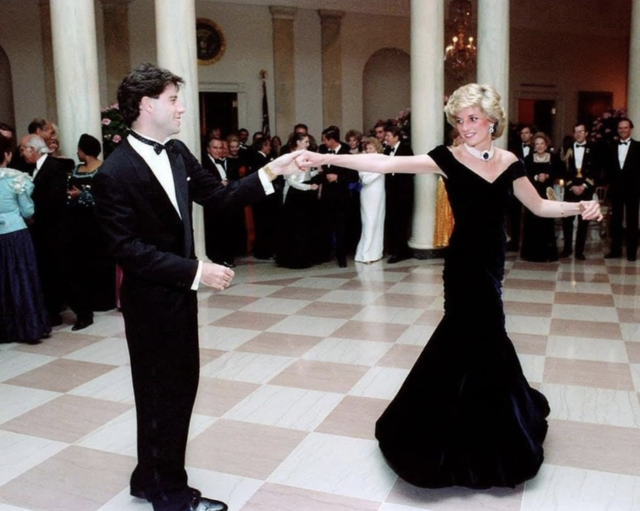 We have classic actresses, actors, rock stars, and athletes from the ages. The babes and heroes of the late century are all on display here. Take a look at the following stars and be ready to be taken back in time.
Jamie Lee Curtis
You might remember Jamie Lee Curtis from her big first movie Halloween, John Carpenter's iconic movie.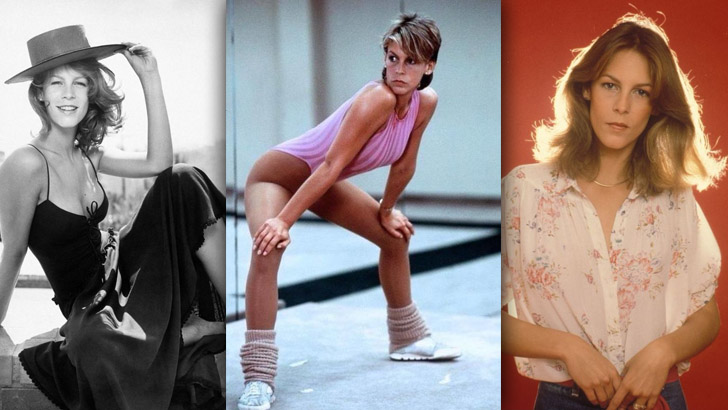 That wasn't the stop for this star. She went on to lead in films like A Fish Called Wanda, Trading Places, True Lies, Freaky Friday, and Perfect.
Arnold Schwarzenegger
Before his acting and political career, Arnold Schwarzenegger was a well-renowned bodybuilder.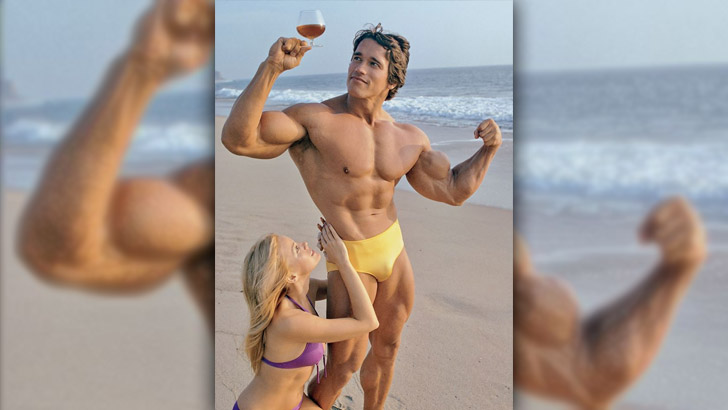 He started hitting the gym at 15, and he won his first title as Mr. Universe at 20. Since then, he won Mr. Olympia a staggering seven times.
Muhammad Ali
Muhammad Ali was a heavy-hitting boxer, and one of the most recognizable and influential athletes of all time. He held belts and titles and achieves great success in the boxing ring, and he was also a vocal advocate and activist during the civil rights movement.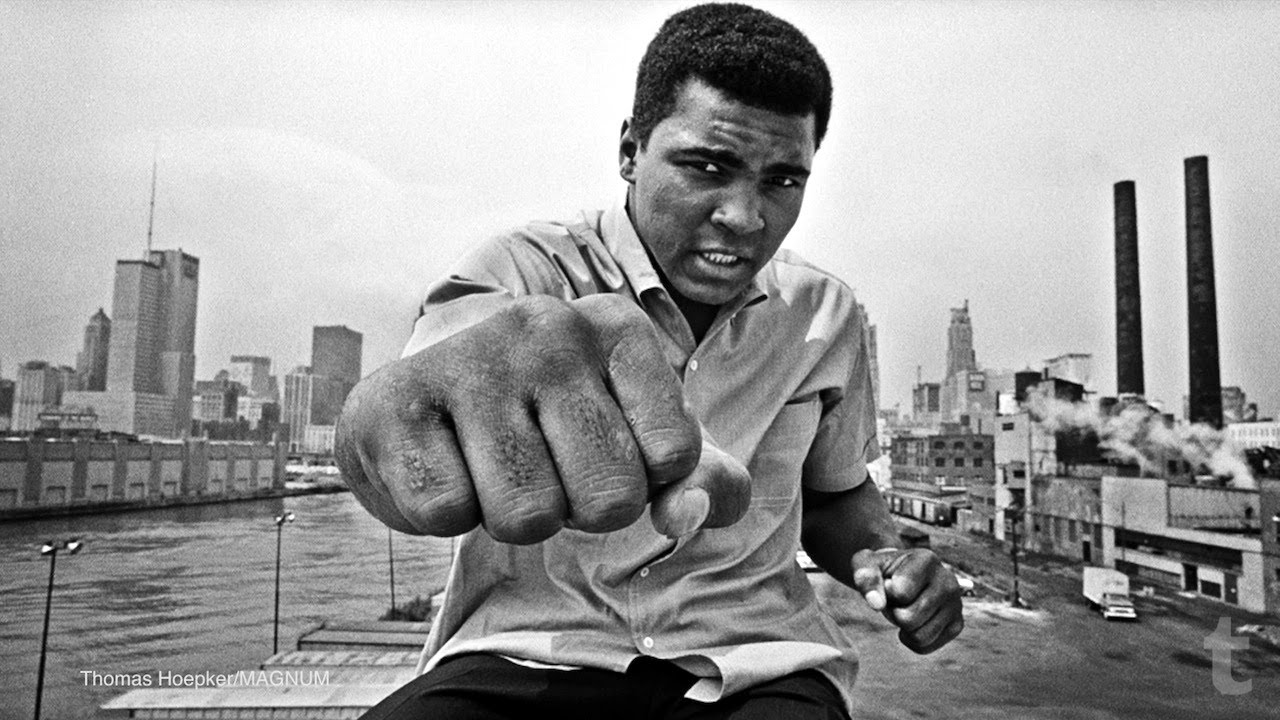 The combination of these actions turned him into one of the most significant figures in sports from the 20th century.
Jane Fonda
Here we see Jane Fonda. She was a fitness guru, actress, and political activist. This photo was snapped from the set of the 1968 film Barbarella.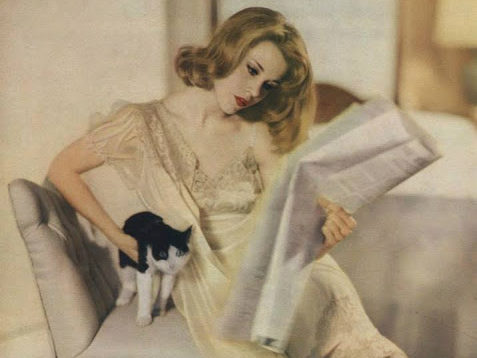 Daisy Duke
Daisy Duke, the heartthrob of the country. She starred in The Dukes of Hazzard and was played by Catherine Bach. Daisy Duke was a cousin to the show's protagonists Bo and Luke.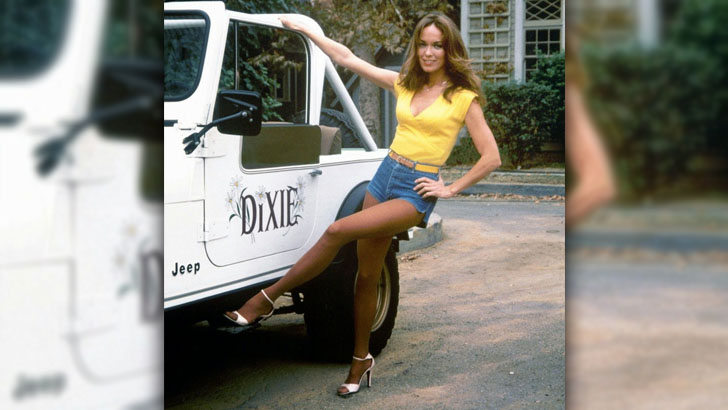 Her signature look was her short jean shorts, which are now simply called "daisy dukes".
Elvis Presley
Thank you, thank you very much. This shot of a young Elvis Presley was taken in front of his Memphis home.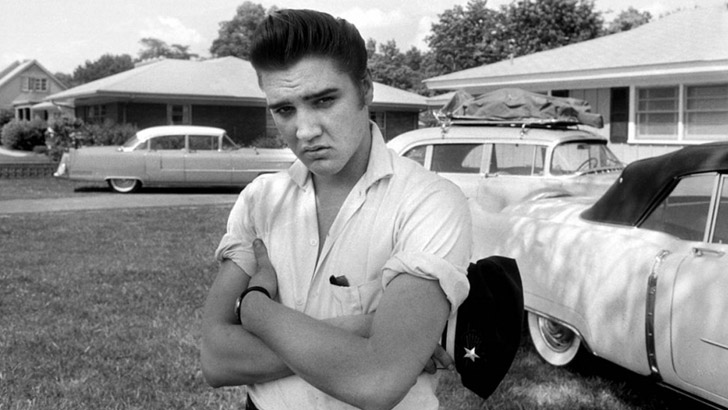 This home was purchased before his famous Graceland residents later.
Ann Margret
Here we see Ann Margret doing what she loved. This Swedish-American dancer, actress, and singer was always infatuated with motorcycles. If you remember her from the silver screen, you undoubtedly have seen her riding one.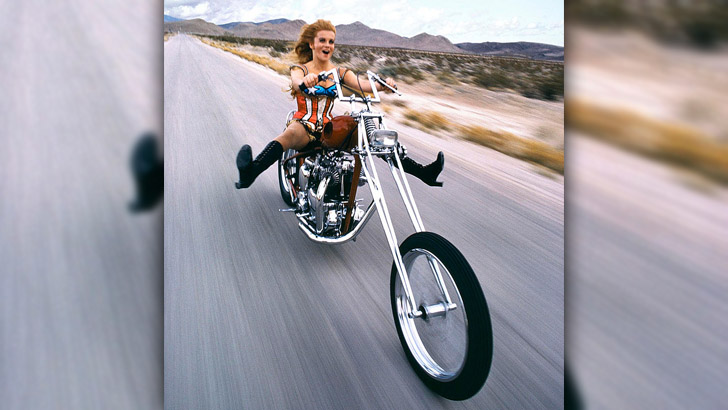 In fact, she was even a model for Triumph Motorcycles' ads from the 60s. At the turn of the century, she was thrown from a motorcycle in Minnesota and suffered a fractured shoulder and three broken ribs.
Lynda Carter
A young Lynda Carter is featured here. She was made famous for her role as Wonder Woman in the late '70s.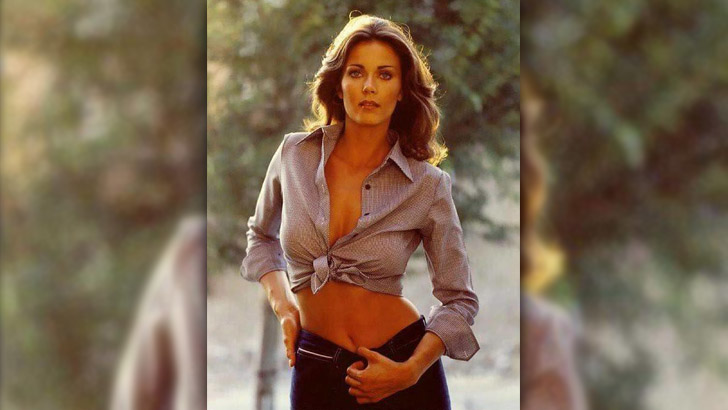 She is widely considered the original Wonder Woman, and people often compare the reboots to her original performance.
Elton John
Here we see Elton John in front of a sold-out Dodger Stadium. This picture was taken of this iconic pop icon's tour during 1975.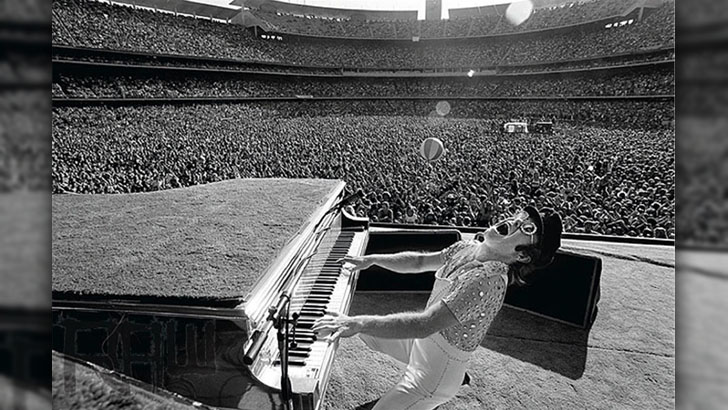 He was known for his insane outfits, incredible stage presence, and his personality on and off the stage.
Jungle Pam
Next up is Jungle Pam Hardy. She was always seen alongside drag race legend Jim Liberman. His nickname was Jungle Jim, hence her accompanying nickname.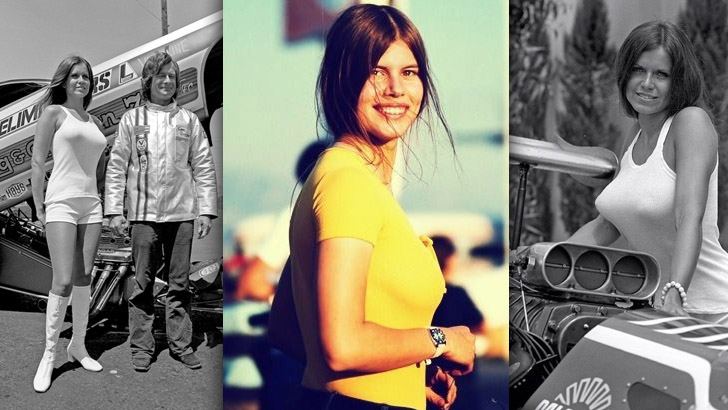 She could be seen in most of his photos and was always wearing provocative outfits and acting out trackside.
Animal House
Who could forget Animal House? This cult classic film inspired young people across the world as we laughed along with the antics of John Belushi.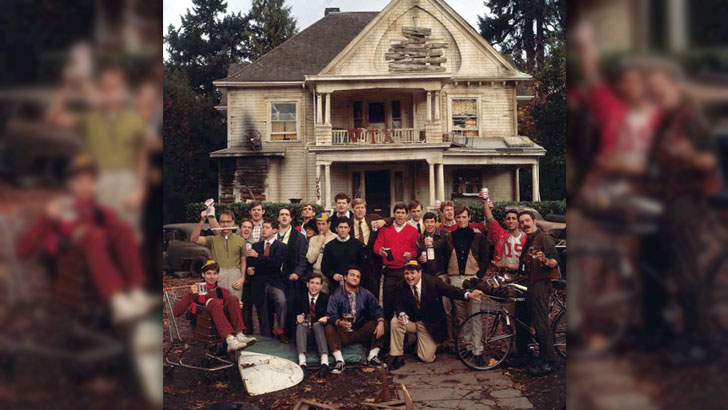 National Lampoon's Animal House aired in 1978 and stayed in our hearts since then.
John Wayne
Here is Western movie legend John Wayne. He made a name for himself by putting together an impressive log of Western films.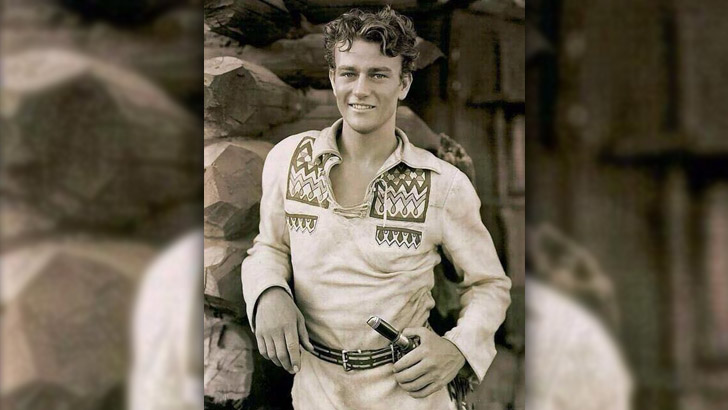 His big presence on the screen led to a lot of notoriety. This picture was captured on the set of The Big Trail in 1930.
Farah Fawcett
You can recognize that hair anywhere, here comes Farah Fawcett rolling down the street in her iconic Nikes. She was an original in the Charlie's Angels cast and inspired the country with her unforgettable hairstyle.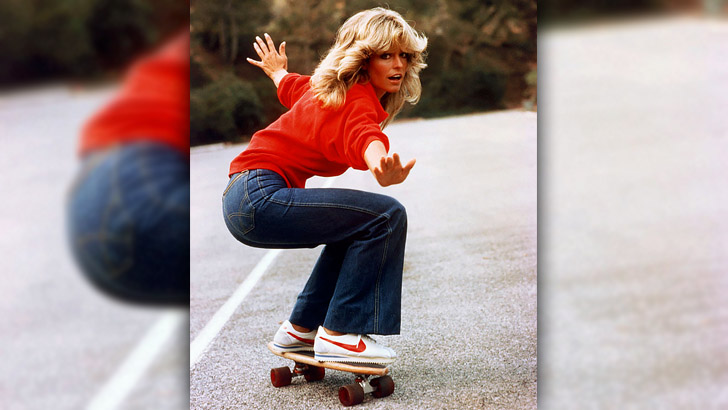 This shot was taken in '77 during one of the episodes.
Blues Brothers Set
This is a picture from the set of the 1980s hit Blues Brothers. Pictured in John Belushi, Dan Aykroyd, and Carrie Fisher.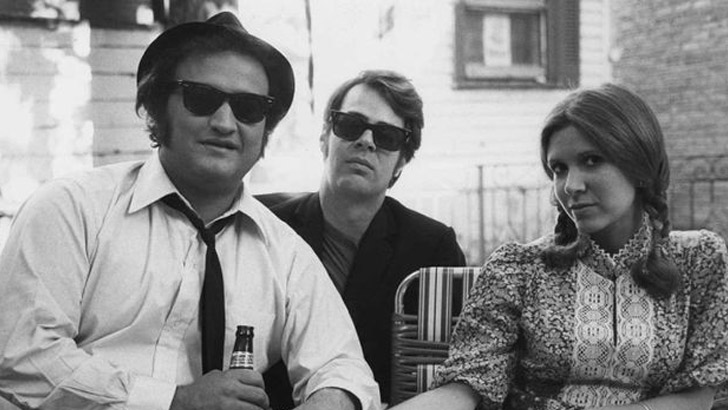 Aykroyd and Fisher were briefly engaged during filming, but Fisher ultimately went back to her former musician boyfriend Paul Simon.
Rita Hayworth
Rita Hayworth is known for being a great dancer and actress. One of her more famous performances was her role in Gilda, a 1946 film.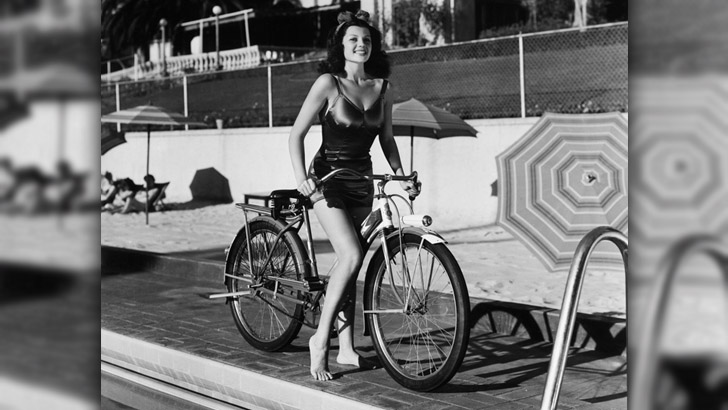 She was also one of the top pin-up girls in WWII for the GI's. This stunning photo was taken in California in 1940, right in front of the Beverly Hills Hotel.
Marilyn Monroe
Marilyn Monroe, an icon in the beauty world. Here she is pictured in a gorgeous blue dress, biting a pink carnation, and posing in front of her Amagansett home in New York around 1957.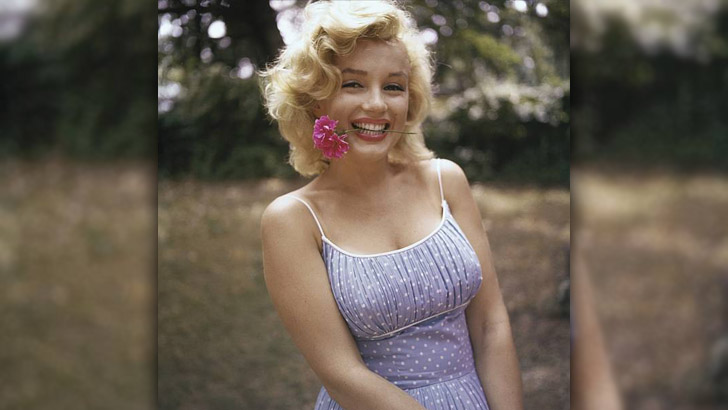 Of course, this picture was taken just five years before her sad passing.
Michael And Janet Jackson
This is a moment captured with brother and sister Michael And Janet Jackson. This was taken in the late 70s, in between photoshoots in Los Angeles.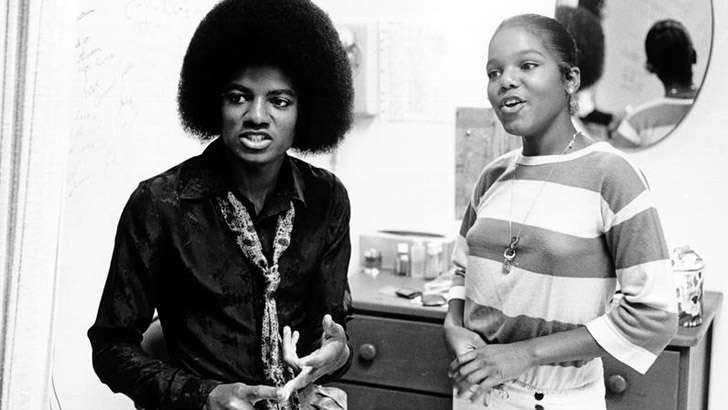 Martha Stewart
Before being a household name, Martha Stewart was a model. You can see that clearly from this 1964 photo from her shoot on a farm.
Barbara Eden
If you've seen I Dream Of Jeannie, then you definitely dreamt of Barbara Eden. Here she is in character playing a 2,000-year-old genie, but she doesn't look a day over 1,500! This photo was snapped on the set of her 60s hit show.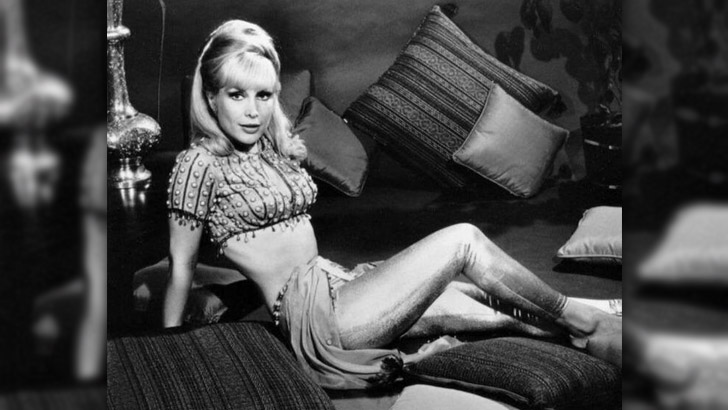 Bond Girls
Wearing the famous Bond bikinis, we see three Bond Girls walking hand-in-hand. From left to right we have Claudine Auger, Martine Beswick, and Luciana Paluzzi – all famous for their roles accompanying the lead man in the Bond movies.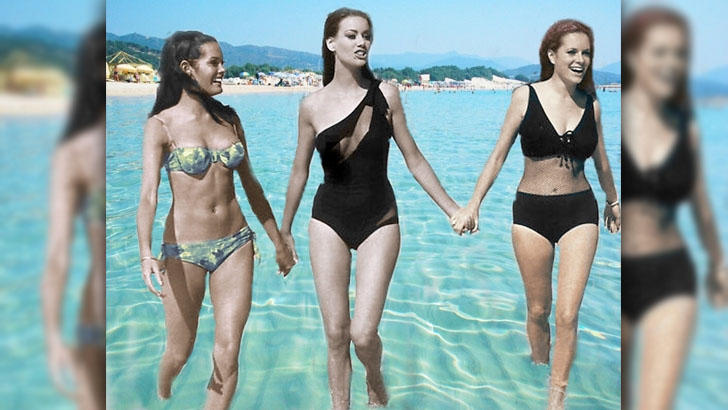 This particular shot was a promo for the 1965 James Bond film Thunderball.
Willie Nelson
You might not recognize this clean-cut Willie Nelson. This was early in this country singing career during his promo pictures in the early 60s.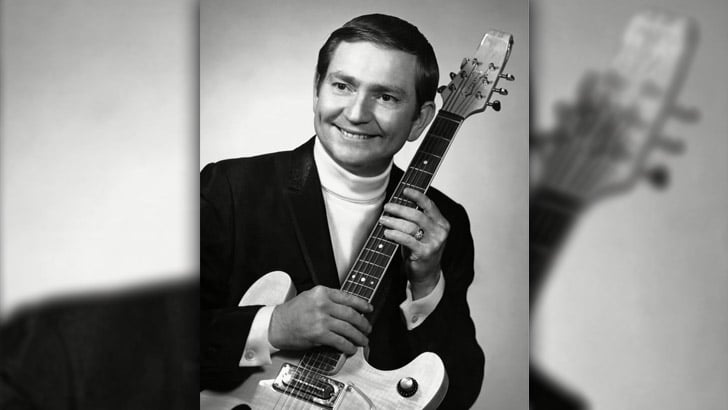 It's mind-bending to see him this way, without donning his famous braids.
Evel Knievel
Daredevil Evel Knievel is captured here during his 1974 stunt. He's spotted wearing his infamous leather jumpsuit. This stunt was an attempt to rocket across the mile-wide Snake River Canyon.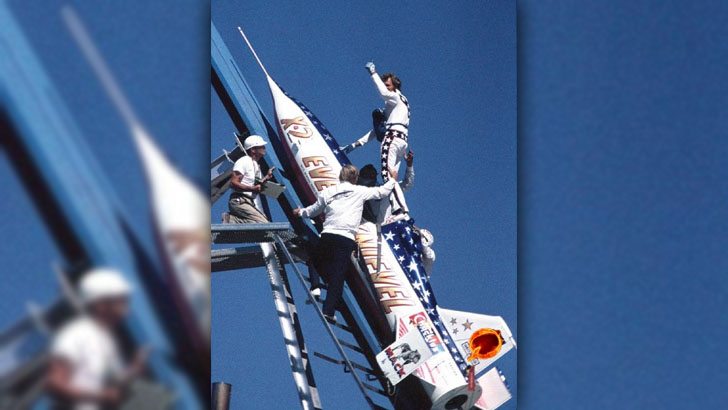 In this stunt, his parachute went off too early, and he was sent crashing into the canyon. Luckily, he walked away with only bruises and scrapes.
Audrey Hepburn
Next up is a gorgeous actress and animal lover Audrey Hepburn. She's pictured here sharing a laugh with a donkey onset one of her films War and Peace in 1955.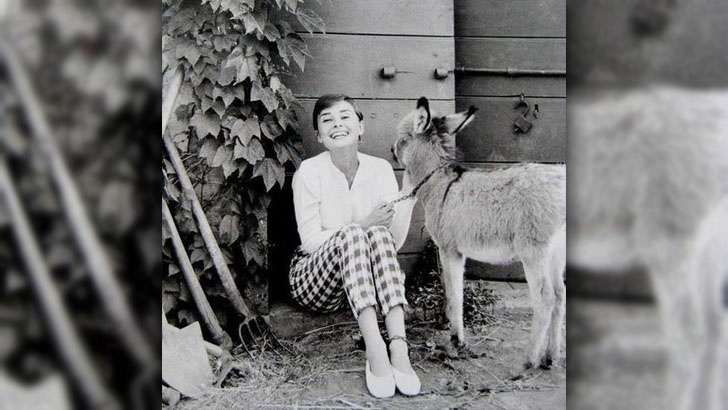 You might recognize her from Breakfast at Tiffany's – perhaps her most recognizable role that led to her infamy.
Star Wars Set
The force is definitely with us in this picture. This photograph shows Mark Hamill, Carrie Fisher, and Harrison Ford during their press tour after Star Wars: A New Hope was released.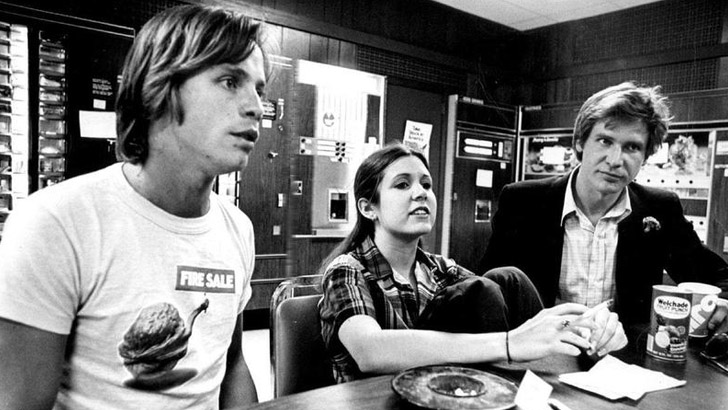 This picture was taken in 1977 during their visit with the Denver Post. This stop was one of many for this iconic trio.
Heather Locklear
You might recognize Heather Locklear from her stand-out role as Sammy Jo Carrington in the hit Dynasty. This photoshoot was taken shortly before her career blossomed, in 1981.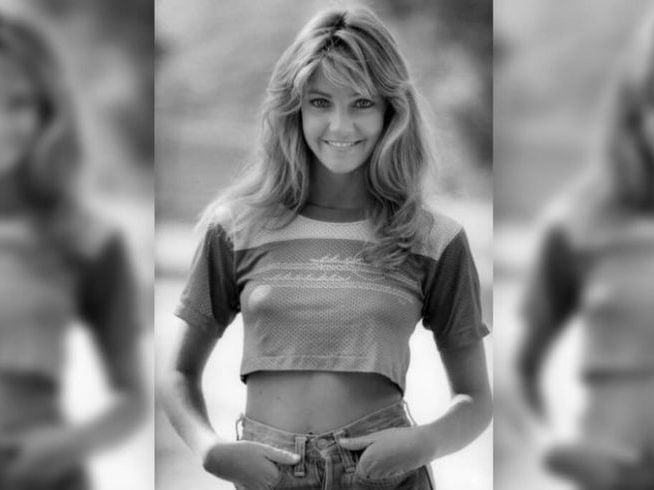 Charles Bronson
This picture is captured of Charles Bronson and his wife Jill Ireland. They are pictured walking hand-in-hand from this 1971 shot. Of course, Charles Bronson was famous for being a muscled man on the big screen.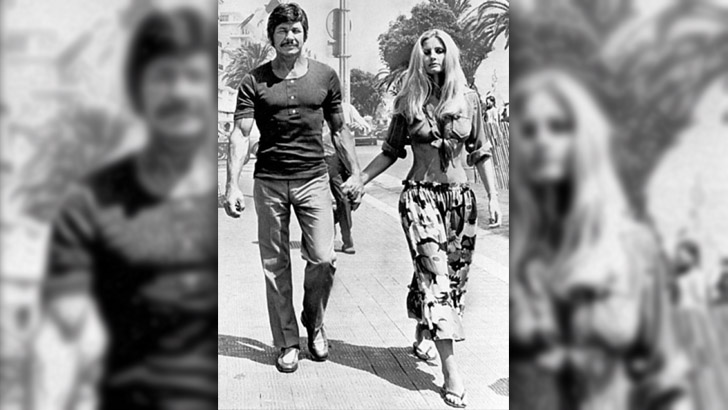 Greta Garbo
Next up is a stunning picture of Greta Garbo. She was an actress from Sweden that really showed what Hollywood glamor was all about. Many people attributed Hollywood's fashion trends to her pioneering.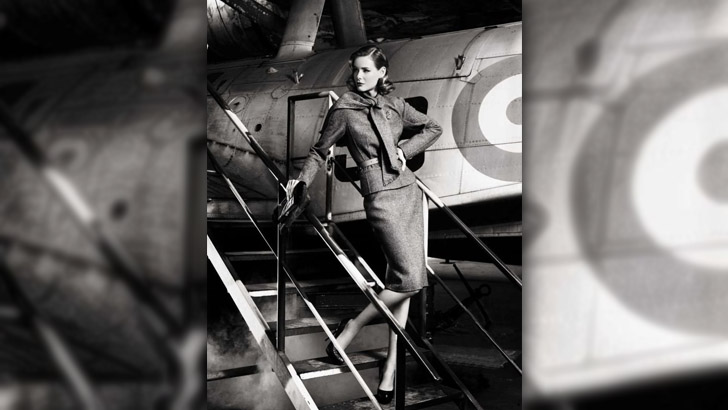 Despite her acting career, she enjoyed a private life away from the press and publications.
Hugh Hefner
Here we see a very young Hugh Hefner alongside some of his talents from the time. Hefner, of course, was the leading mind and founder behind the Playboy enterprise.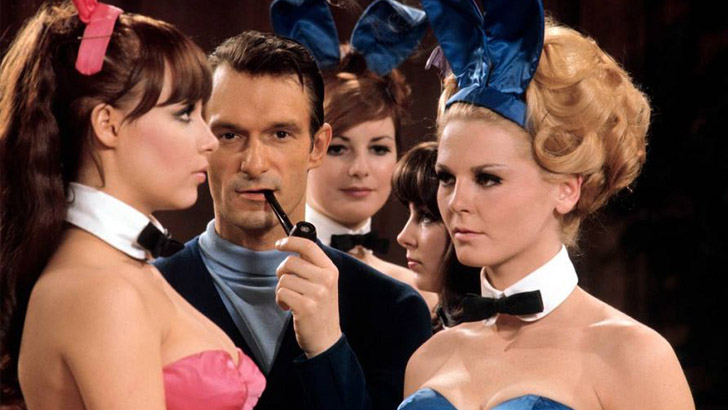 This was taken in his mansion in 1966, and the Playboy Bunnies pictured near him are enjoying their day at the Playboy Mansion.
Disney Mermaids Lagoon
If you remember Disneyland from the mid-60s, you might remember the now-disband Submarine Voyage. This attraction from 65 to 67 featured beautiful mermaids lounging in the middle of a lagoon.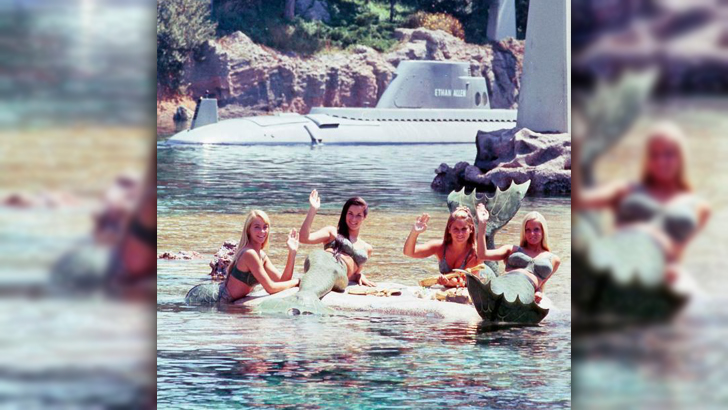 The sad news is that the chlorine in the water led to some skin and hair issues for the ladies. If you were lucky enough to see this in person, you certainly never forgot it.
The Eagles
Next up is a picture from the famous rock group the Eagles. Before their infamous breakup, the band got together for this shot in Topanga Canyon in California.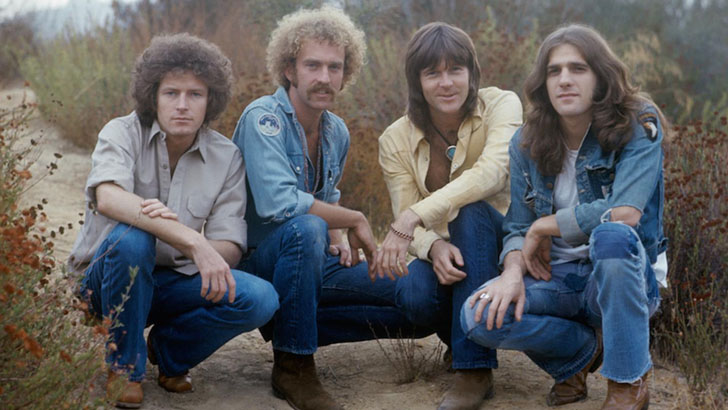 They took this picture in 1973, and it was intended to act as the cover art for their third album.
Ozzy And Sharon Osbourne at Their Wedding
Here we see Ozzy and Sharon Osbourne walking down the aisle. Daughter Kelly shared this picture on her Instagram to celebrate her parent's anniversary. This 1982 wedding was certainly one to remember.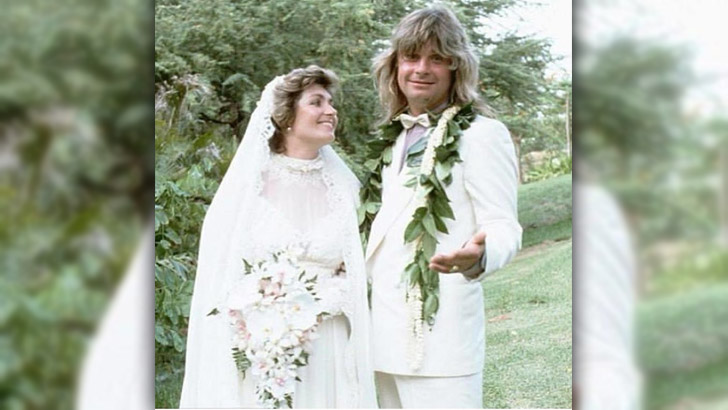 Angie Dickinson
Now we see a great shot of Angie Dickinson. Angie was famously a glam girl of the 60s, taking part in many photoshoots. This 1961 shot features her on a Vespa motor scooter.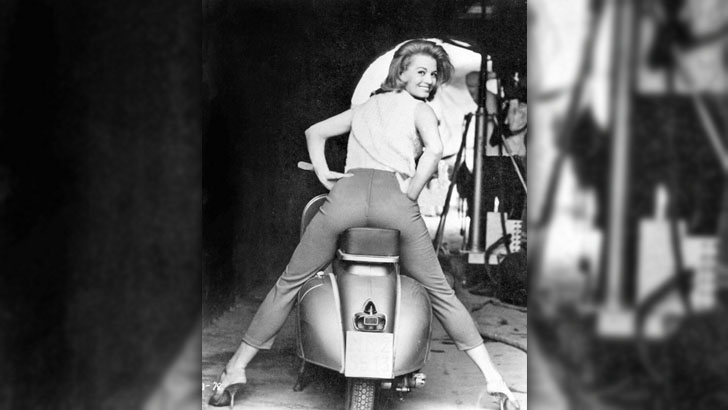 Sean Connery
A great way to remember Sean Connery is to take a look at this fun pic. The famous Bond actor is seen in front of his London apartment in 1962, no doubt ready for a golf outing.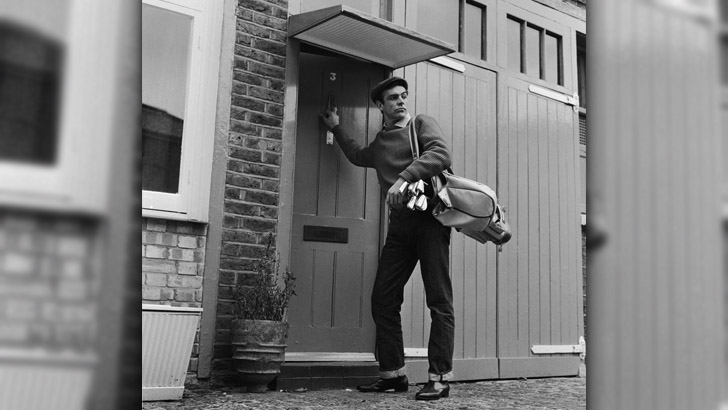 Jacqueline Kennedy Onassis
The wife of John F. Kennedy, Jacqueline Kennedy Onassis is shown here. Her gorgeous dress is no doubt an indication that this was taken during her September 12, 1952 wedding to the future president of America.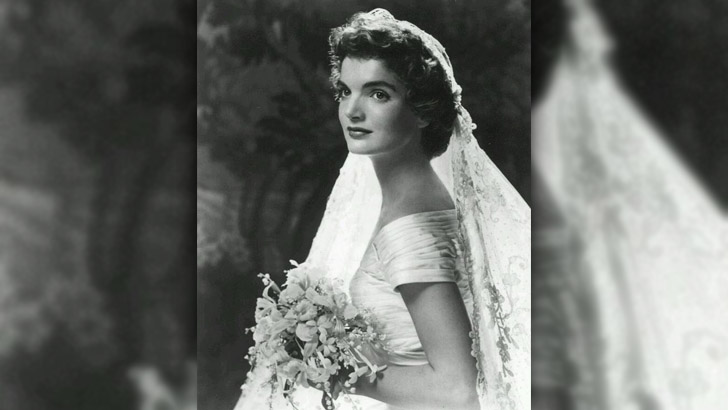 Melanie Griffith, Don Johnson, and Cher
Here we see the trio Melanie Griffith, Don Johnson, and Cher. This photo is believed to come from the 1976 wedding of Griffith and Johnson. Their wedding took place in Bel-Air, Los Angeles, and they invited their good friend and singer Cher.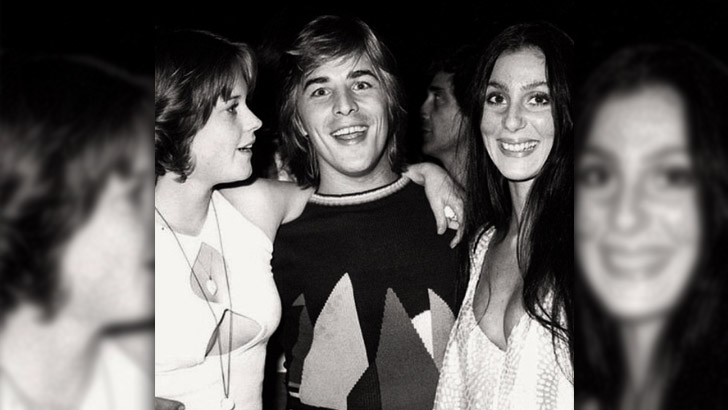 Pat Benatar
This 1980s picture captures singer and star Pat Benatar no doubt singing about love being a battlefield. Pat is rocking leather pants while her band plays behind her.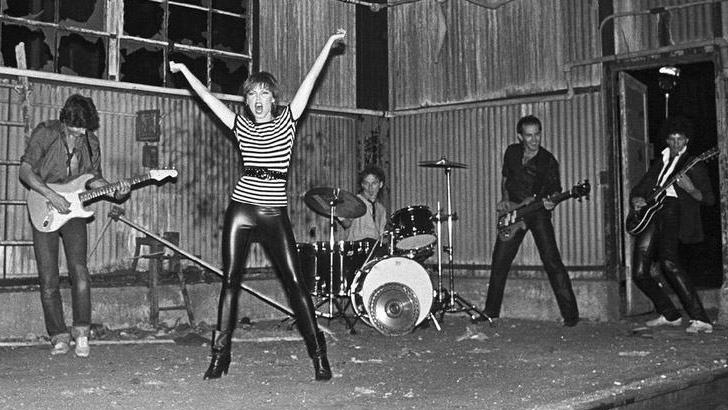 Three Stooges
Genius comedy trio Larry, Curly, and Moe are caught in this picture. This iconic shot captures the three in and out of character and it was circulated as promotional material for their show The Three Stooges.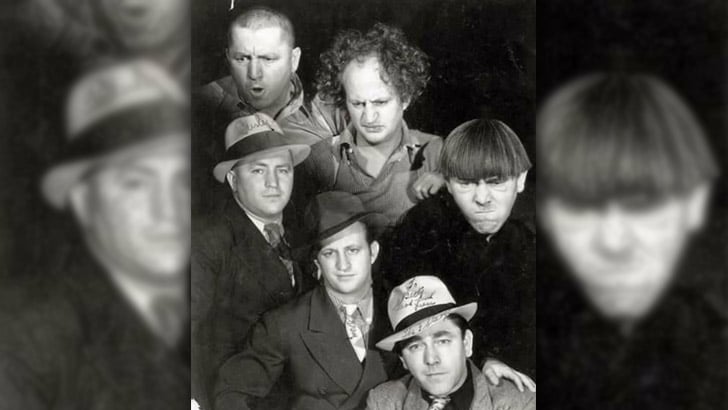 Robert Shaw On Jaws Set
Here we can see Robert Shaw wishing he had a bigger boat on the set of Jaws. This cult-classic movie set revolutionized the film world afterward. Shaw played Captain Quint in the movie, a shark hunter looking to kill the very shark he's seen next to in this shot.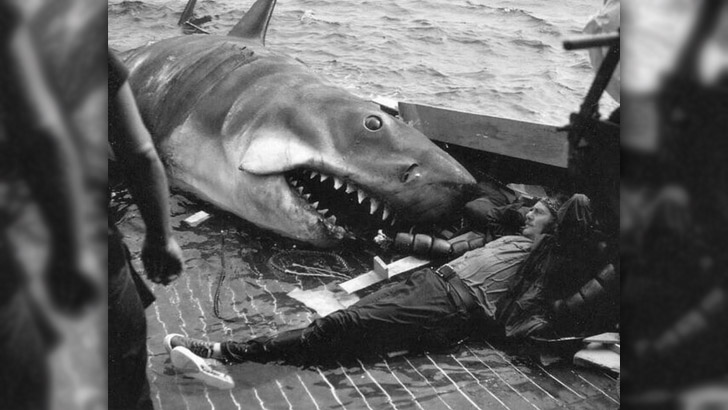 Jean Shrimpton
Supermodel and beauty icon Jean Shrimpton is shown in this picture. She was a glam figure of the 60s, rising to international fame due to her gorgeous eyelashes and figure.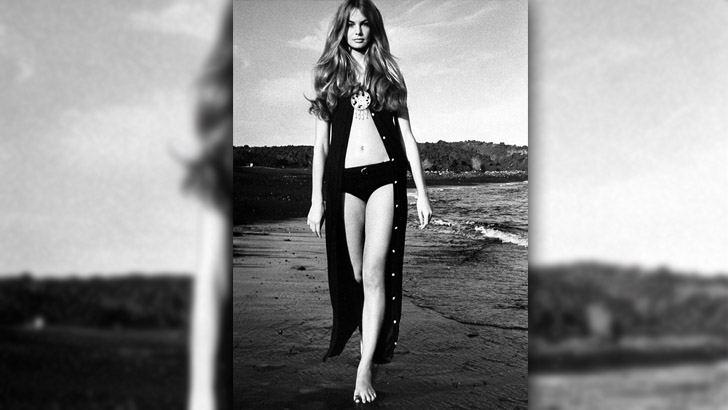 This picture is believed to come from a 1970 issue of Vogue, taken by photographer David Bailey.
Robin Williams
Legendary funnyman Robin Williams is shown here sharing a laugh with someone out of frame. Of course, how could you not laugh at such an iconic and brilliant comedy genius? This picture was taken during filming Mork & Mindy in 1978, which is the show that propelled his great career.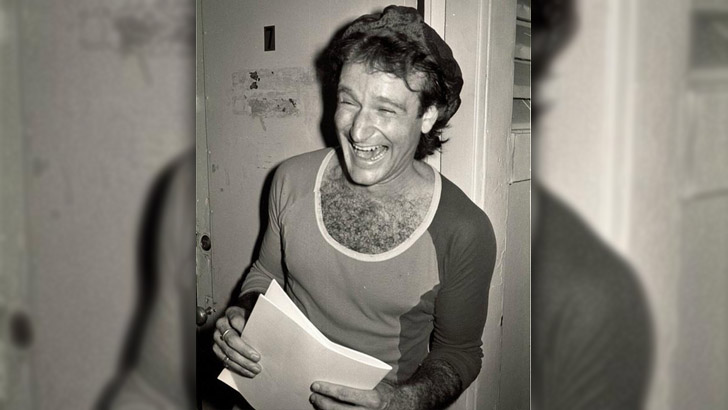 Grace Jones
Grace Jones is shown here in a silky blouse and that's about it. This photograph was taken in Studio 54 in 1981, a great club in New York. Jones of course was an acclaimed singer of the late 70s and early 80s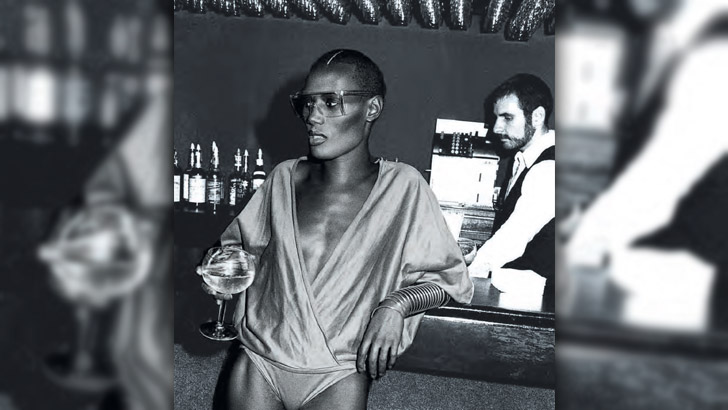 Janis Joplin
Here we see Janis Joplin posing for a photographer in her San Francisco apartment. Joplin took a piece of our hearts as she made hit after hit in the middle of the century. This photo was snapped in 1968, just a few years before her untimely passing.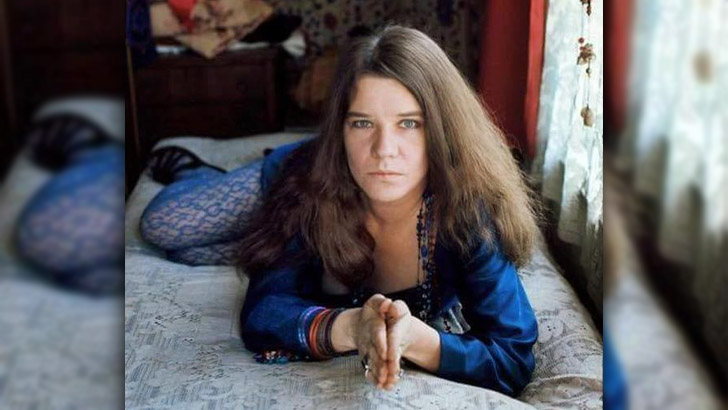 Led Zepplin
When you think of rock from the 70s, you think of Led Zepplin. Here the band is playing on stage in their tour of '75. It seemed like every song that Led Zepplin produced became an international hit.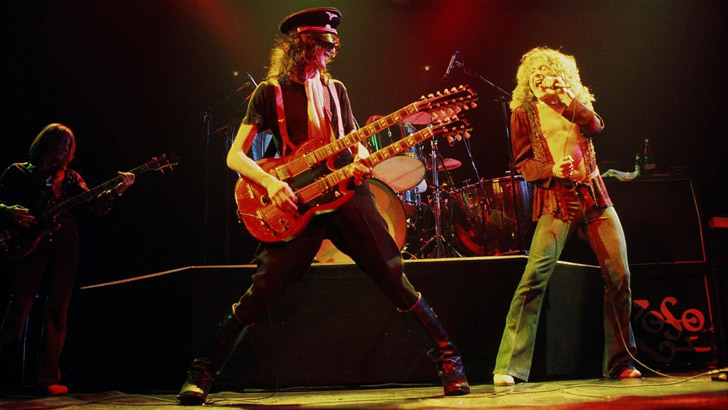 Flying High
These three gorgeous gals are joining together for a promotional picture of their show Flying High. We see Pat Klous, Connie Sellecca, and Kathryn Witt posing side-by-side, showing plenty of leg.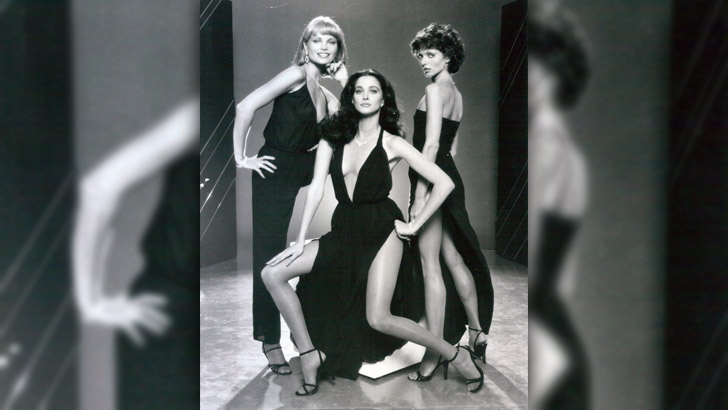 Their characters were flight attendants in their comedy-drama series that was canceled much too early.
M*A*S*H
This behind-the-scenes shot of M*A*S*H shows the iconic cast of this hit television series. It was a comedy-drama that showcased a staff of doctors in South Korea during the Korean War.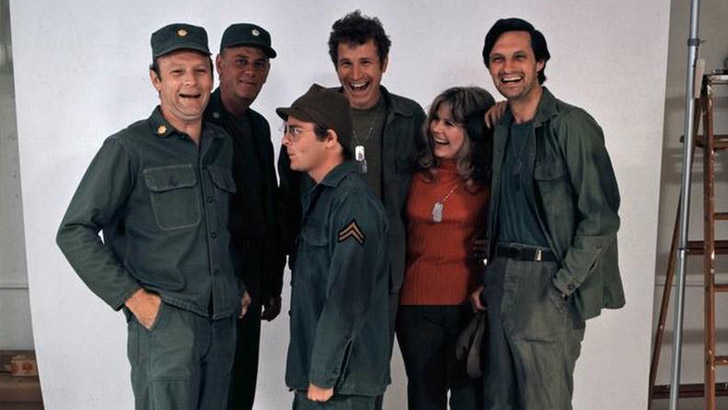 To this day, M*A*S*H is still one of the highest-rated U.S. television shows in history, boasting an impressive 11-year run.
Tuff Turf
An almost too-young looking James Spader and Robert Downey Jr. pose on the set of Tuff Turf. It's hard to recognize these fellas without the extra scruff. This 1985 movie also featured a former Real Housewives of Beverly Hills star Kim Richards as the love interest of Spader.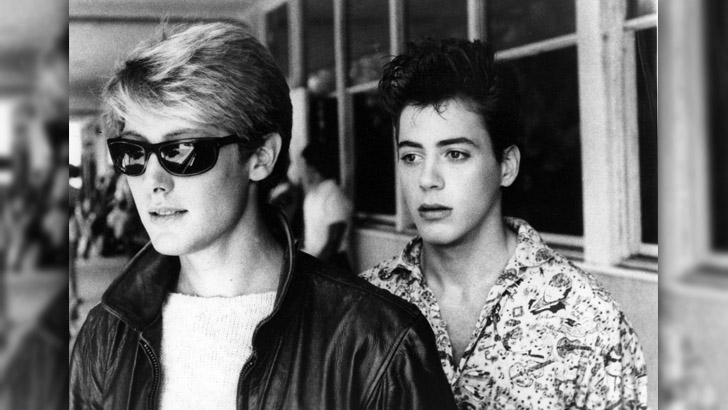 Skatetown U.S.A.
You might recognize Patrick Swayze from Dirty Dancing, but this photo was captured from Skatetown U.S.A. It was a movie released in 1979 that revolved around a roller-skate disco club.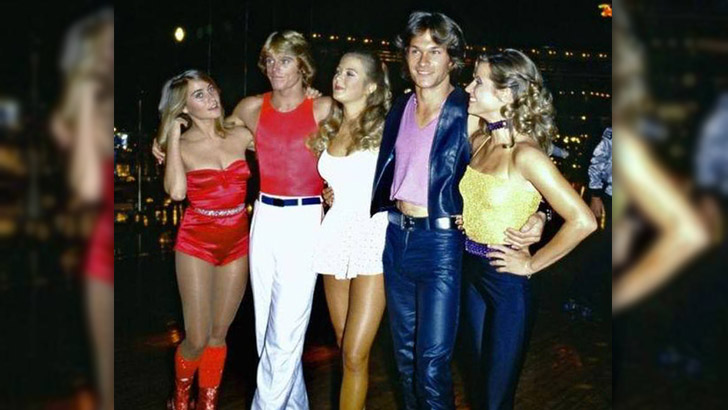 Al Pacino in Serpico
Here we see an iconic man from an iconic film. Al Pacino looks off in the distance on the set of Serpico. This 1973 classic movie won Pacino an Oscar nomination. Maybe his stand-out performance was thanks to that incredible beard?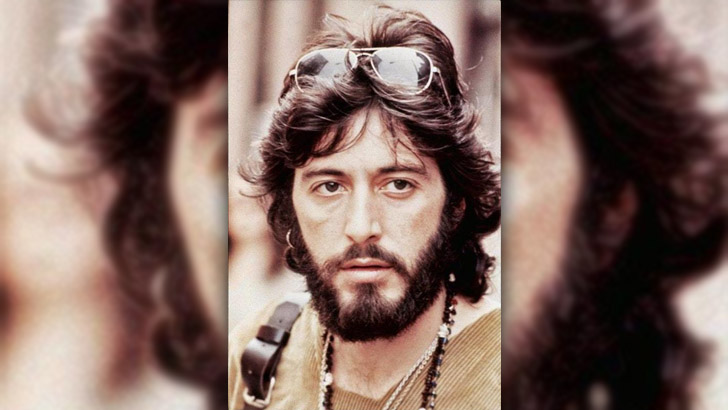 Joan Bradshaw
Pin-up beauty Joan Bradshaw is spotted here, walking her poodle down LA's Hollywood and Vine. This shot was taken in 1957 and does a great job of capturing this young star's beauty.