What Will the Future Look Like? See What Bill and Melinda Gates Predicted
Since establishing the Gates Foundation, Bill and his now ex-wife Melinda Gates spent years traveling the world, financing ways to make life better for humanity. Their travels and in-depth study of major worldwide issues have enabled them to predict trends.
So far, almost all of their predictions have come true. They understand how our world will change before it happens. Read what they predict the world will be like by 2035.
Self-Sufficiency in Africa
The Gates Foundation sees the welfare of Africa as a priority. The need to feed the people and improve their medical care is of utmost importance to them. According to Gates, infrastructure upgrades will result in improved life for African families.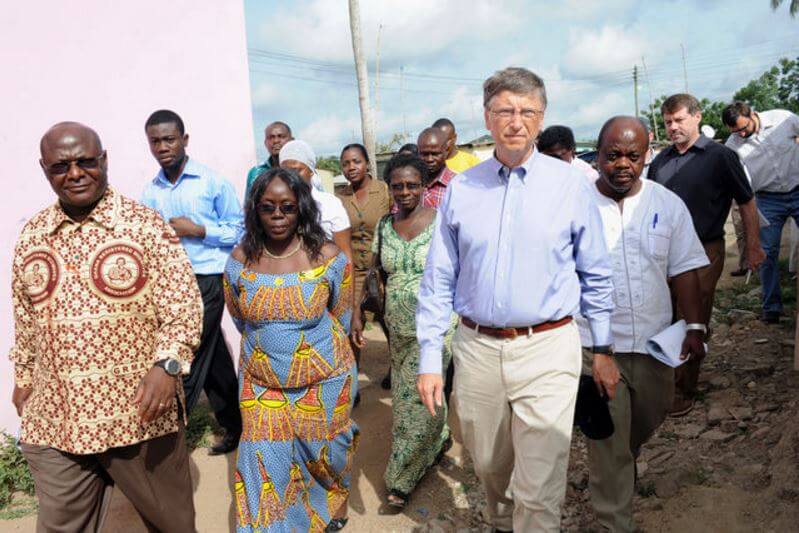 With the help of the Foundation, the continent's technology has improved; more and more people have cell phones, helping citizens living hundreds of miles apart to communicate. Gates predicts that this increase in communication will provide better data about the weather, the economy, and medical information.
Mobile Banking Will Have a Significant Impact On The Poor
Storing money in a bank seems simple to many people, but it is quite complicated for those without bank accounts. Mobile banking, through which people can store money and make payments, is Gates' vision for the future of over two billion impoverished people.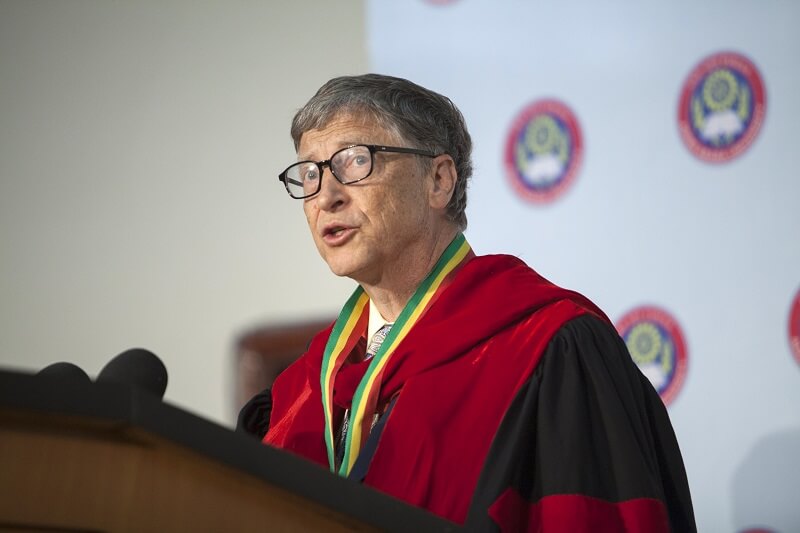 Gates' prediction is that this change will be rapid and that, by the year 2030, it will be available worldwide. Services like Venmo already exist, making it easy to send money from our phones, so it seems likely that Gates' vision is already coming to pass.
No "Poor" Countries
Gates predicts that by 2035 there will no longer be countries labeled "poor." Today poor countries are called "developing countries." These countries currently need more infrastructure to participate in the global economy.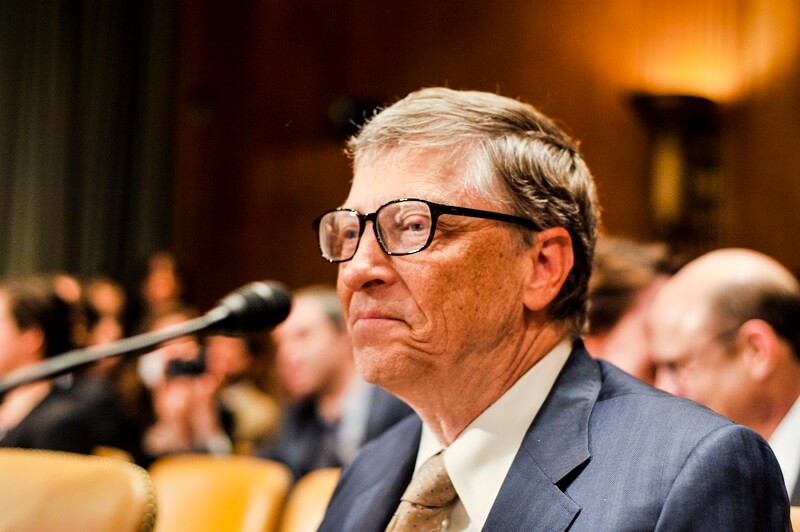 In 2014, Gates wrote that international aid has enabled improvements in health and education in these countries but that they also need to achieve economic progress. He cited India as an example of a country focused on elevating its technological abilities, enabling more significant economic growth.
Jobs Lost due to Automation
Many workers worry that they will lose their jobs to a machine. This has already happened in industries such as car manufacturing and is bound to become more common. In addition, tasks that require thinking and logic have also become the realm of machines instead of humans.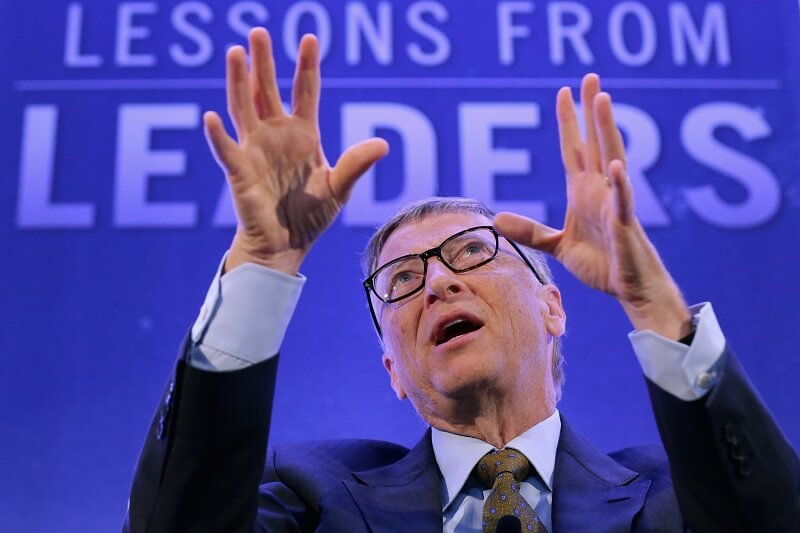 According to Bill Gates' prediction, the U.S. government will find a way to tax companies that use robots to pay for jobs that require humans. Some tasks, such as caring for children and the elderly, will always require humans, Gates says. The bottom line, he says, is that humans will adapt to a world with more robots.
33 Million Dead - Maybe by a Pathogen
According to Bill Gates, an airborne pathogen could cause the death of over 30 million people in under a year. This pathogen could result from bioterrorism, an accident, or a mutation; he fears that the world is on the verge of something like the Spanish Flu.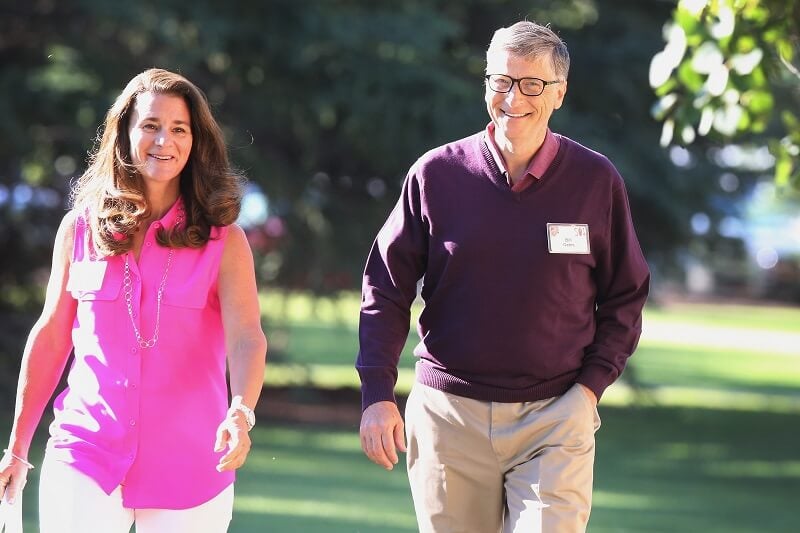 The Spanish Flu occurred in 1918, and most people do not fear something too deadly today, with so many vaccinations and preventive measures available. However, many U.S. citizens are still refusing vaccinations, creating the fear that something like the Spanish Flu could recur in the next 15 years.
Income in Every Pocket
A Universal Basic Income, or UBI, is a fixed income every citizen receives. In 2017 Bill Gates predicted in February 2017 that eventually, countries will be rich enough to finance a UBI for their populations.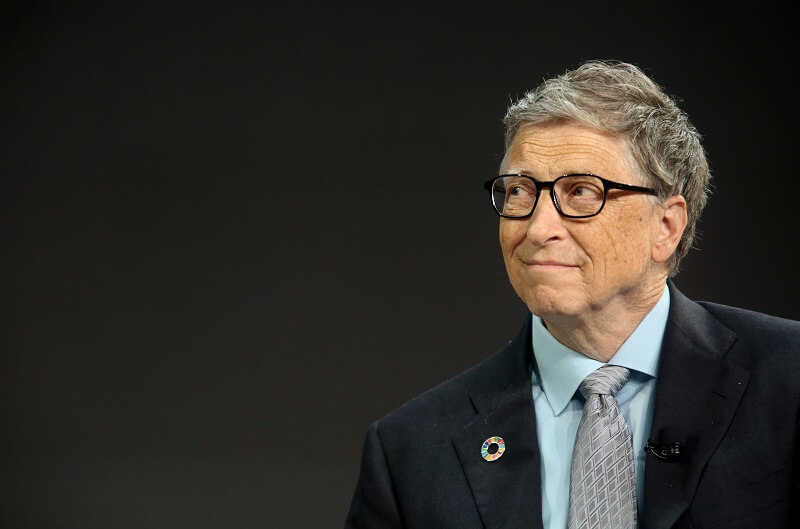 He sees robots replacing workers as a way of creating wealth and that the world is already going in that direction. Additionally, he predicts that the tax breaks like the earned income tax credit will increase wealth.
Treating Disease Earlier
Gates credits researchers for making outstanding cancer diagnostics and new tests to catch diseases in their earliest stages. He sees significant progress in diagnostic tools saving lives yearly due to early diagnosis.
A specific area of interest is new and better diagnosis through blood tests.
HIV Comeback?
For Bill and Melinda Gates, there is a great fear that HIV is coming back and that cases will increase significantly by 2030. Part of the reason for this fear is the downward trend of funding for HIV research, and part is a reduction in HIV education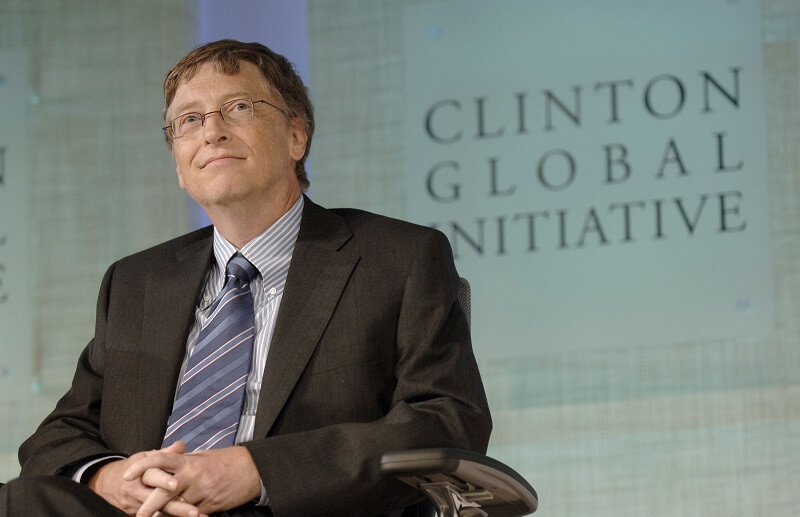 The great efforts made 15 years ago worldwide to fund HIV research and communication have begun to dwindle, and the Gates Foundation is concerned that the agencies which are shrinking their donations don't realize that the disease could return in a quick and deadly way.
The End of Malaria
In 2007, Bill and Melinda Gates focused their donations on eradicating malaria. One result of their generosity was a decrease in malaria-related deaths by about half. In addition, they see the tremendous success of using bed nets to protect people from mosquitoes, added to effective education efforts in schools.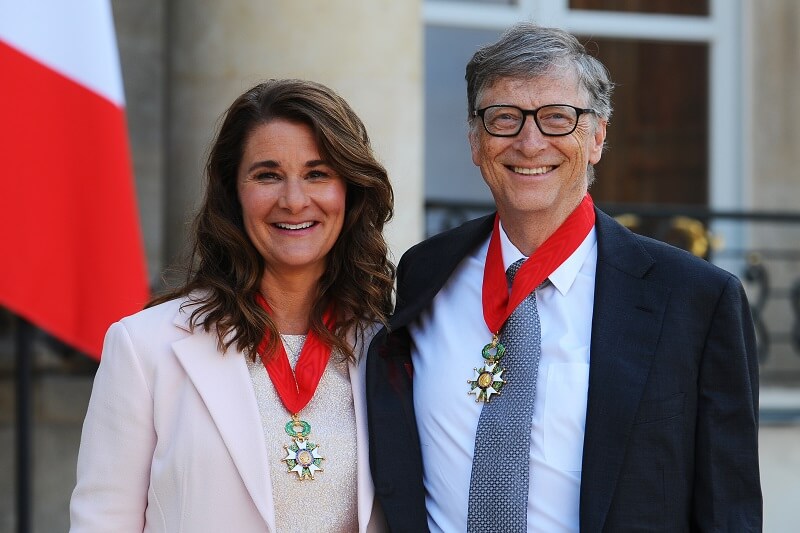 The Gates Foundation was part of a 1,000 percent increase in funding to fight the disease, hopefully resulting in the world's first-ever effective malaria vaccine.
Technology Gives Girls an Equal Chance
Technology is the key to change, according to Gates. The Foundation has given tablets, smartphones, and other technology tools to children in developing countries. Gates says, "Children who have grown up with smartphones and tablets, for instance, tend to utilize them intuitively."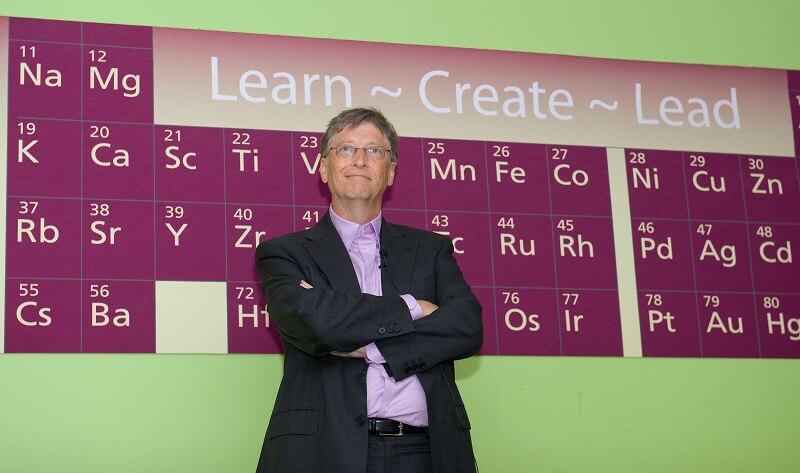 He predicts that children in the developing world will learn the basics even before starting primary school because of the technology they will have at home. This technology, available to both girls and boys, will address the issue that boys receive education while girls do not. As a result, girls will have an equal chance to do well academically and in life.
Lives of the Very Poor Will Change
"The lives of people in poor countries will improve faster in the next 15 years than at any other time in history," Bill and Melinda Gates wrote, "and their lives will improve more than anyone else's." This is a quote from a 2015 speech, and that sentiment is based on several theories.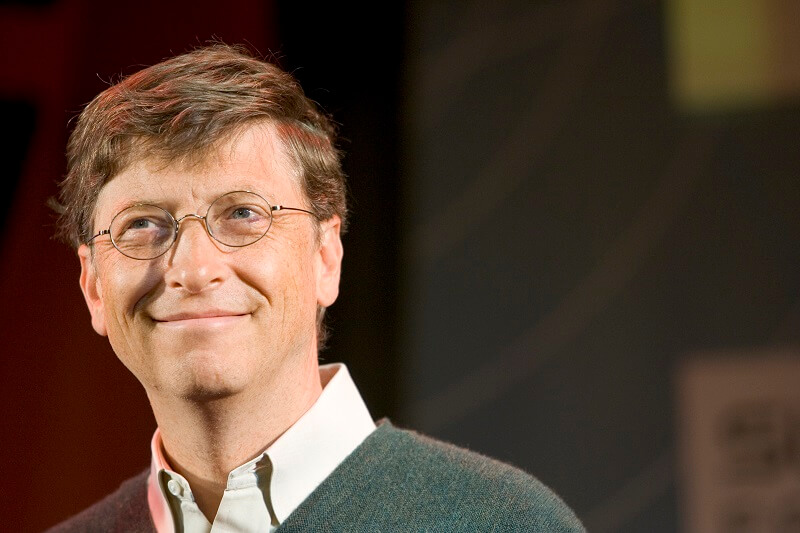 Gates felt that the world's poorest people will become more educated and healthier in a short time due to their access to technology and better agricultural systems. In addition, Melinda Gates' dream was to give women equal access to good jobs.
Stopping Maternal Deaths is Expensive
Melinda Gates was devoted to the health of expectant mothers. In 2010, she donated $1.5 billion to ensure that expectant mothers in poor countries could get the best possible care during their pregnancy and delivery. She emphasized that the world has the power to make this change.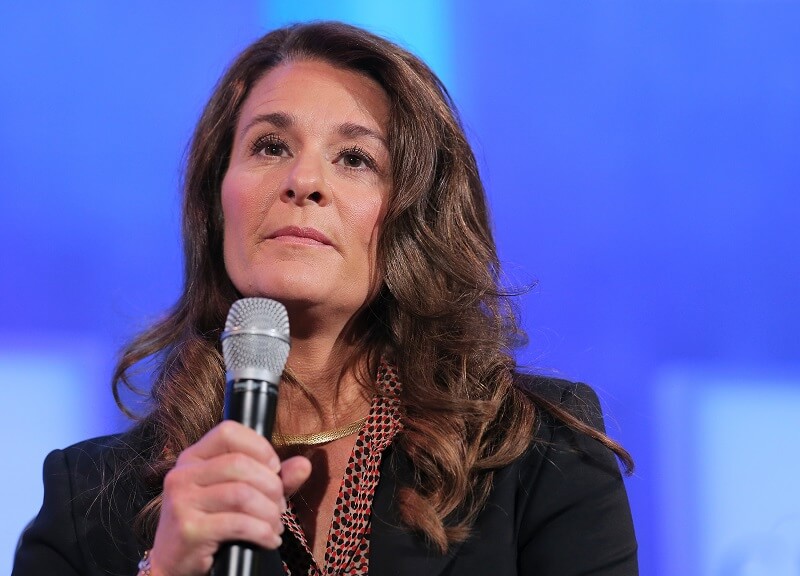 "The truth is, we can prevent most of these deaths—and at a stunningly low cost—if we take action now," she said. She predicted that doctors, researchers, government bodies, and other organizations could decrease the maternal death rate for mere pennies.
The Future is in Alternative Energy Sources
Bill Gates predicted that the world would need a breakthrough energy source soon. But, until then, the world will begin to rely more and more on solar and wind energy as power sources for homes and businesses.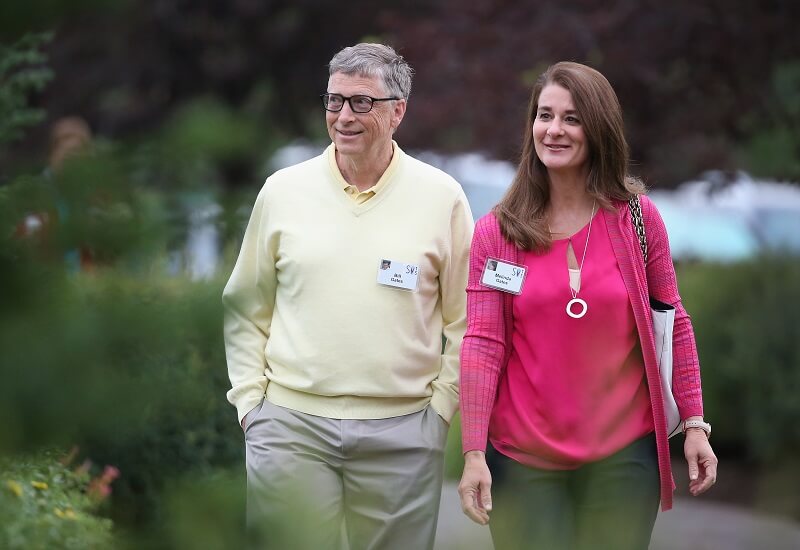 Citing countries like Sweden, which now uses only clean, renewable energy, he predicted that the world will have to follow suit. He even predicted that at some point, countries will need to install a new type of energy line to allow more power to flow into homes and businesses.
Back to Belief in Facts
Bill Gates wants the world's people to know the facts, not politicians' or businesspeople's personal views. He said, "People want success, they want education that works, they want healthcare that works." Solutions to the world's problems will only succeed if they are based on facts.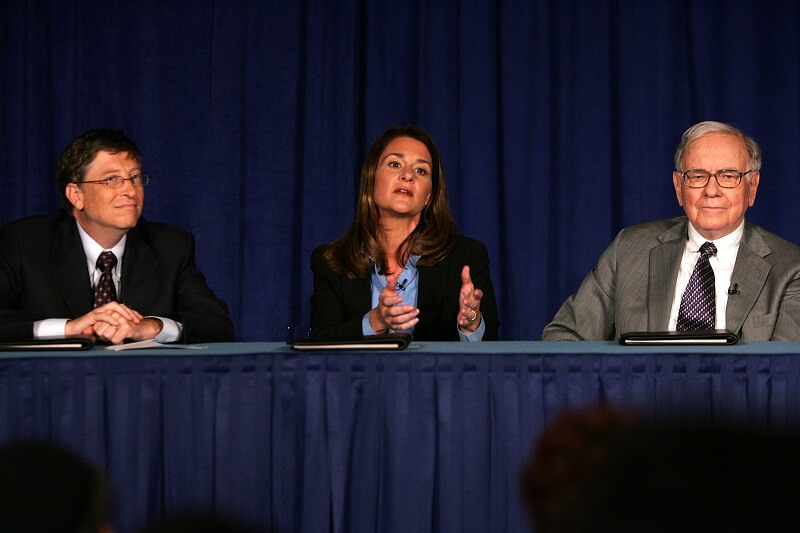 We live in a confusing world with media blasting at us day and night. None of us knows what is true and what is fake. Gates agrees that it is time to return to fact-based decision-making.
An HIV Vaccine is Coming
The development of an HIV vaccine has been long in coming and has followed a difficult and complex road. He believes, however, that one will be available. And his prediction is that it will be available before America's educational systems are improved.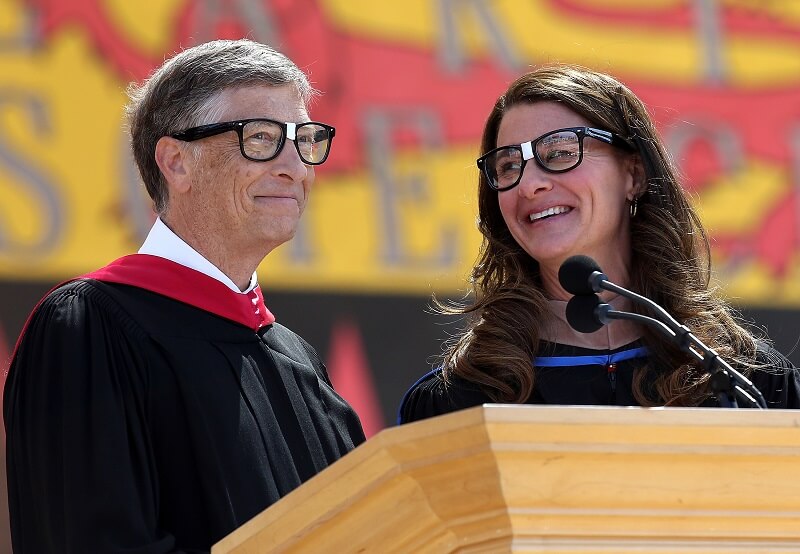 "I would say we'll probably get the HIV vaccine before we see math scores go up a lot," Gates said. While the U.S. has made great strides in public health, it has yet to duplicate that level of effort in the public school systems.