How Yoga Helped Save His Mom's Life, Inspiring Him To Help Others
Southern California has an abundance of yoga studios. The practice has become so popular in the last decade that there is an offer for everyone. From primary school teachers to fitness gurus to business executives, there is a high demand to try out the millennial discipline.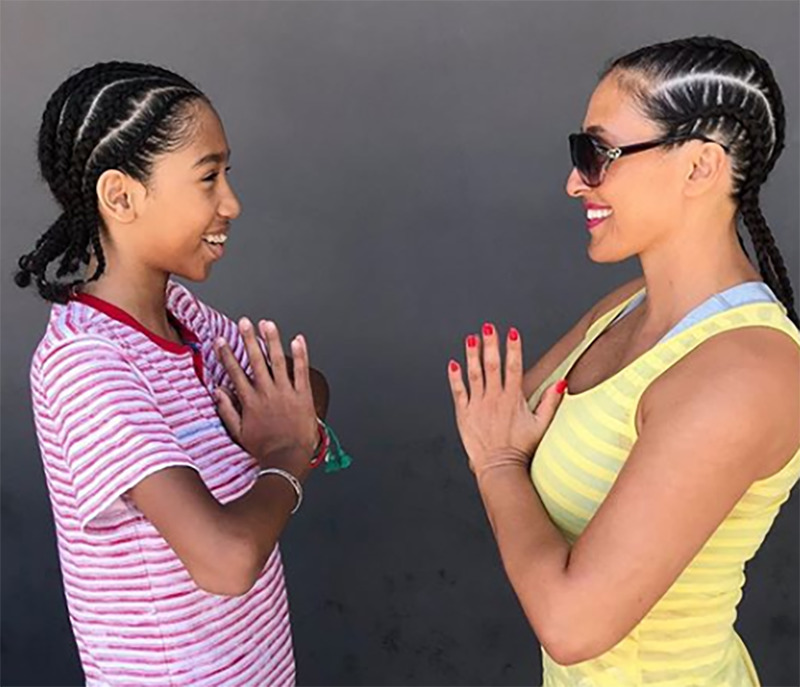 This is the story of the child who became the youngest certified yoga instructor and the unforeseen event that motivated him to do so.
Lovingly Mother-Son Bond
Tabay Atkins has a special bond with his mother, Sahel Anvarinejad. Together they have fun and motivate each other to better themselves. That's why when Sahel was diagnosed with stage 3 non-Hodgkin lymphoma, they were both stirred to the core.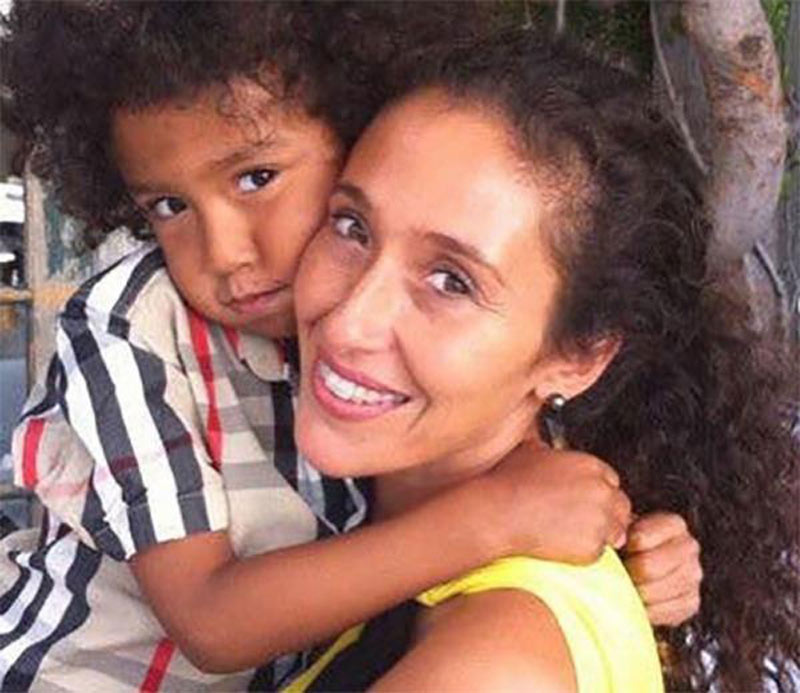 The six-year-old boy was always by his mother's side; he made sure to be supportive in any way he could. Tabay even shaved his hair when she lost hers.  Luckily, she was declared cancer-free in less than a year after many treatments. 
Return To Life
When Sahel was discharged from the hospital, there was a great sense of relief. But even though she was now cancer free, she now had to regain her strength, as the chemotherapy had left her body very weak.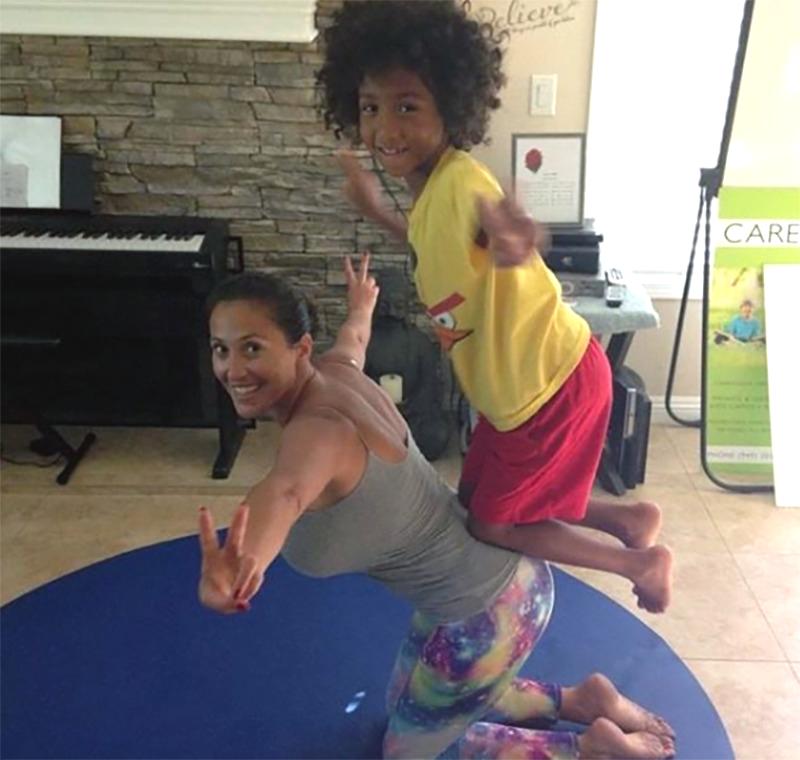 She had spent months in a hospital bed and still felt the effects of the harsh treatments. Eventually, a friend told her about joining a yoga course to regain her physical and mental health. So even though Sahel could barely walk, she agreed to sign-up for a 200-hour teacher training course.
A Swift Recovery
Sahel's endurance paid off; even though it had been only two weeks since she had been declared cancer-free, she was already starting a new, exciting path —one that would recover her body and mind's strength.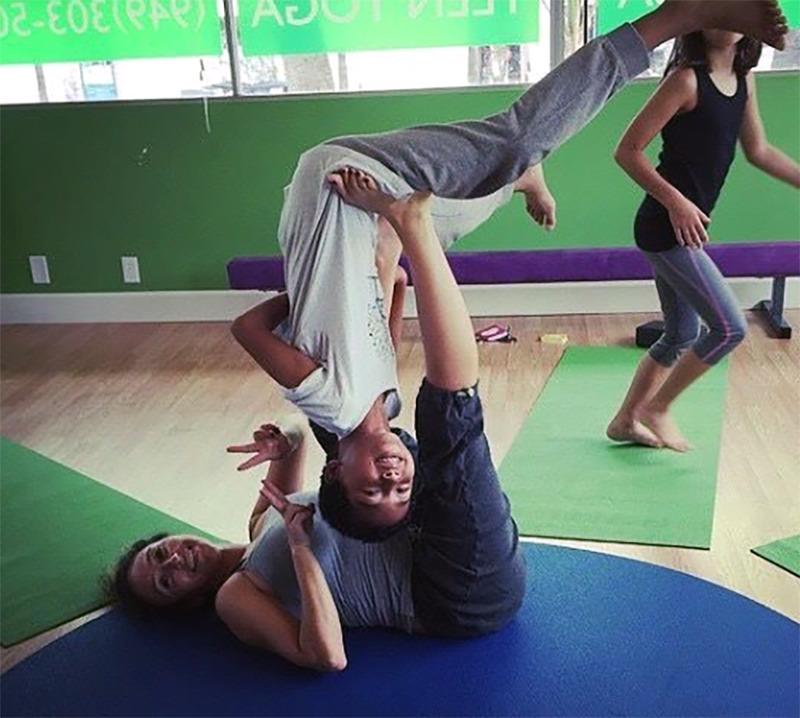 Because she didn't have a babysitter to take care of Tabay, she had to bring him along to the two-month-long course. Staying committed wasn't easy, but she managed to finish the course with her son as her biggest cheerleader. Against all odds, she was regaining her health at an impressive speed.
Following Her Footsteps
When Sahel finished her course, she started to teach at schools, and for private students, this new career path was very nurturing for her. As she inspired others with her recovery story, and the success of her classes, she finally decided to open her own studio.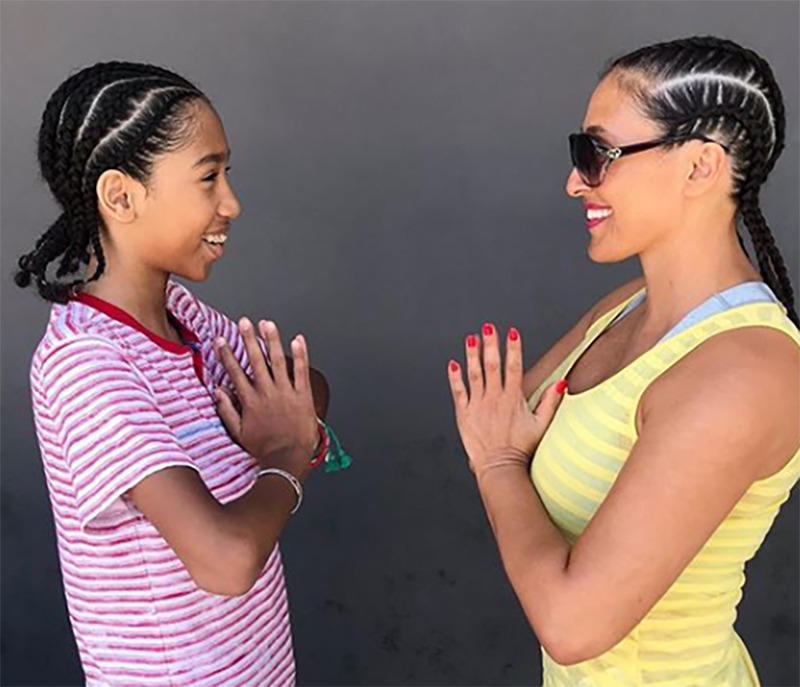 On the other hand, Tabay, at only seven years old, decided he wanted to follow in his mother's footsteps. So he practiced yoga daily and helped his mother with the emerging studio. As a result, everything was steadily improving in the family's life.
The Young Yogi 
At ten years old, he finally finished his yoga teacher training. Although the course is aimed at adults who want to pursue teaching yoga, so many of Tabay's peers had been practicing for longer than he had been alive. It was a challenge for the young boy, but it only increased his sense of accomplishment.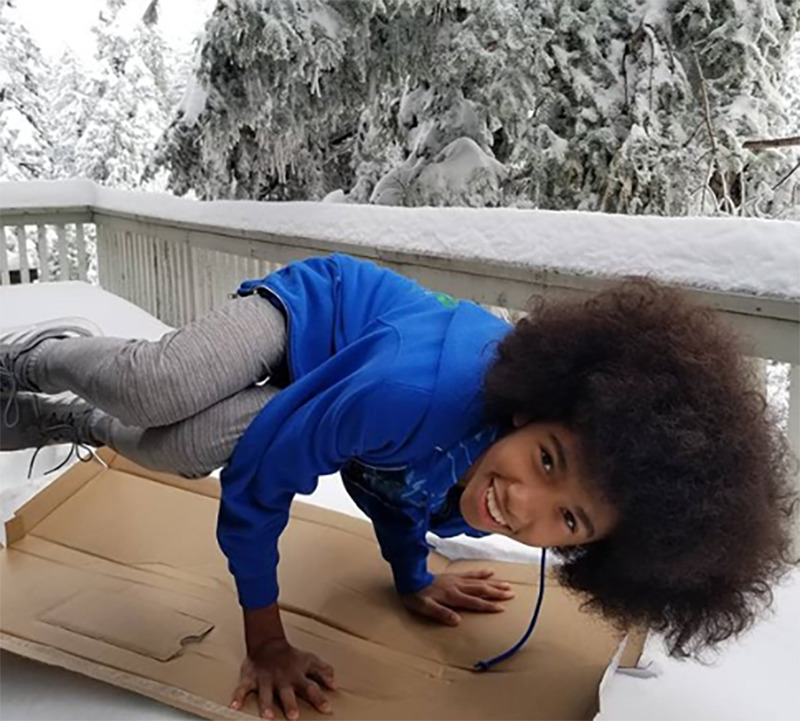 When Tabay became the USA's youngest certified instructor, he told ABC News, "I wanted to do yoga so I can help heal others. Just like how yoga helped heal my mom." 
His Dad's Support
Tabay, from a young age, had the endurance of a true athlete, so it comes as no surprise that his father is a former NFL linebacker. Larry Atkins played for the Oakland Raiders and the Kansas City Chiefs before retiring in 2003.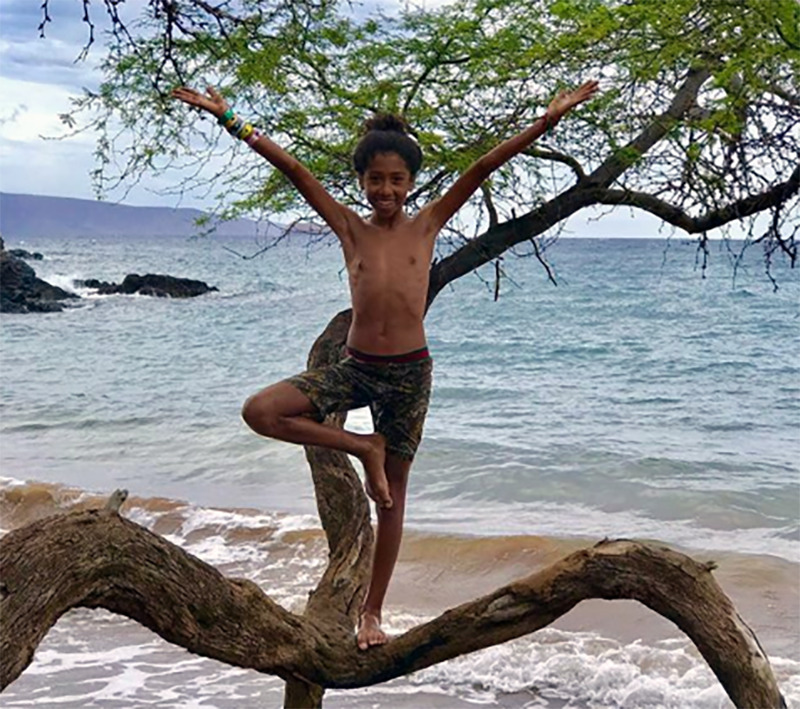 When put through a one-and-a-half-hour class, the former footballer was appalled at the challenge. He couldn't believe how difficult yoga is, staying balanced while attempting difficult positions that require focus and strength. However, taking a class increased his admiration for his son.
The StarTeacher
Upon finishing his certification, Tabay could officially teach at his mom's studio. Although at first he mainly taught teen classes, he also started filling up his schedule with adult classes as well. Sometimes people were unaware of the age of their instructor and were taken aback when the young skinny boy appeared in front.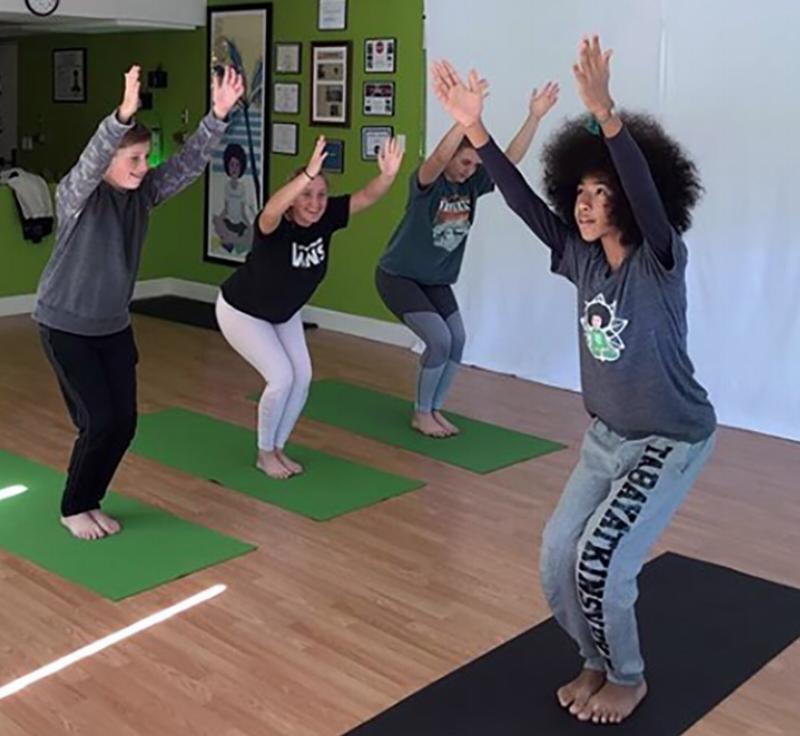 It's easy for adults to judge a child attempting to teach them something. So Tabay's lessons don't only include yoga but also breaking conventions. However, he is still a trained professional who knows his trade.
Ongoing Learner
Tabay nowadays is the youngest holder of a 500-hour teacher certificate in the US, the highest international standard available. He is such an enthusiast that he has also complemented his profession with other certifications such as kid yoga, yoga for autism, aerial yoga, circus ring, reiki, and restorative yoga.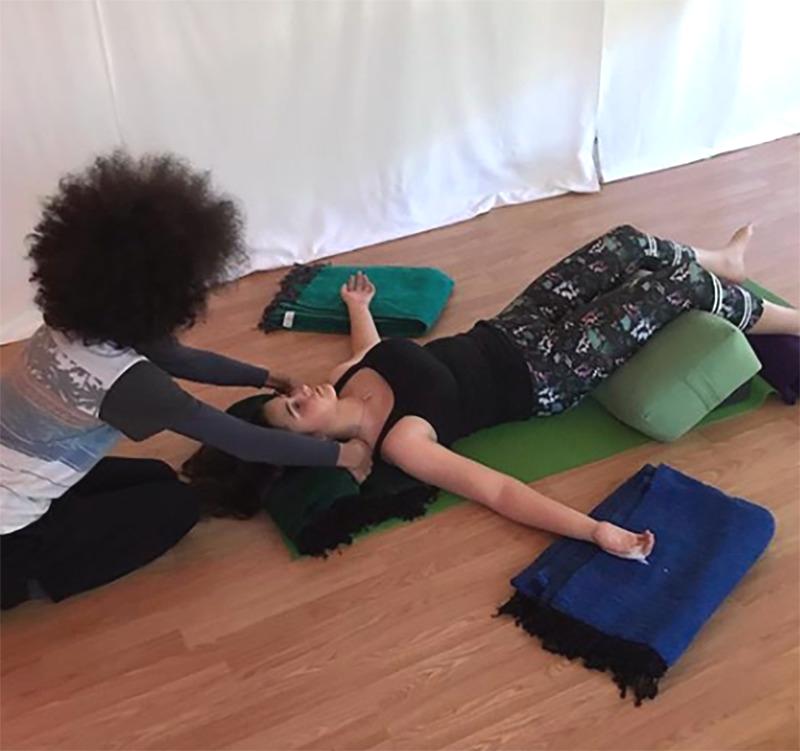 At Care4Yoga, his mom's studio in San Clemente, California, he's been able to share his knowledge and passion for the practice. As a result, he is leading many people, especially young ones, to delve into the fascinating world of yoga.
A Life Changer
Tabay has many achievements under his belt, and with them, he has garnered a lot of beautiful experiences. Amongst the most significant is when he was invited by a school in San Francisco that specializes in kids on the autism spectrum.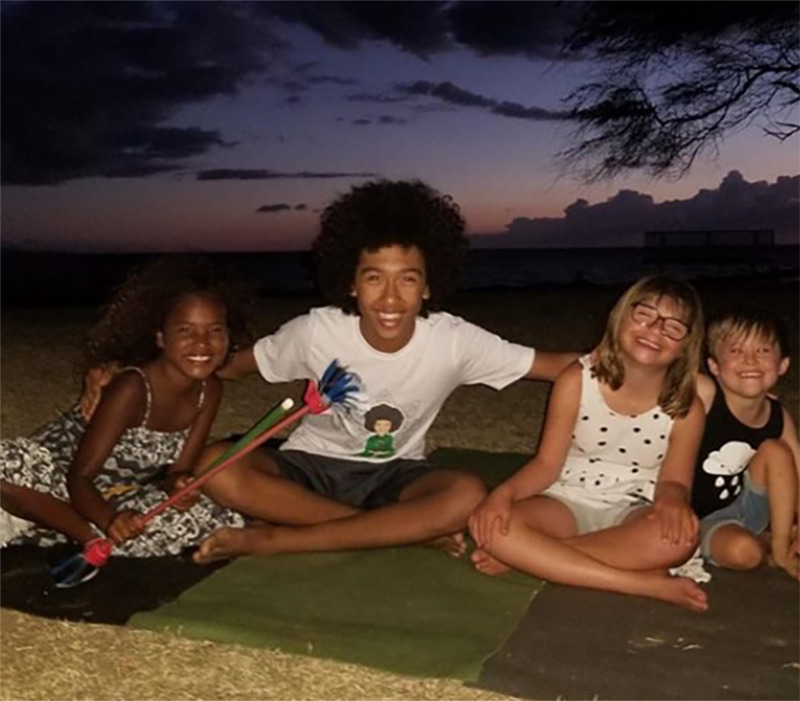 Tabay went in confident of his knowledge. The staff warned him about not making close contact and avoiding them to close their eyes, as this could be triggering or uncomfortable for students. By the end of the class, Tabay was leading a meditation that most kids wanted to partake in.
Reasons To Celebrate Life
Sahel celebrated her 10th anniversary of being cancer-free recently. And they did so on a big Hawaiian holiday where he prepared a fun watermelon "cake" with a candle. Even though a decade has passed, they are still aware that cancer hasn't ended for everyone.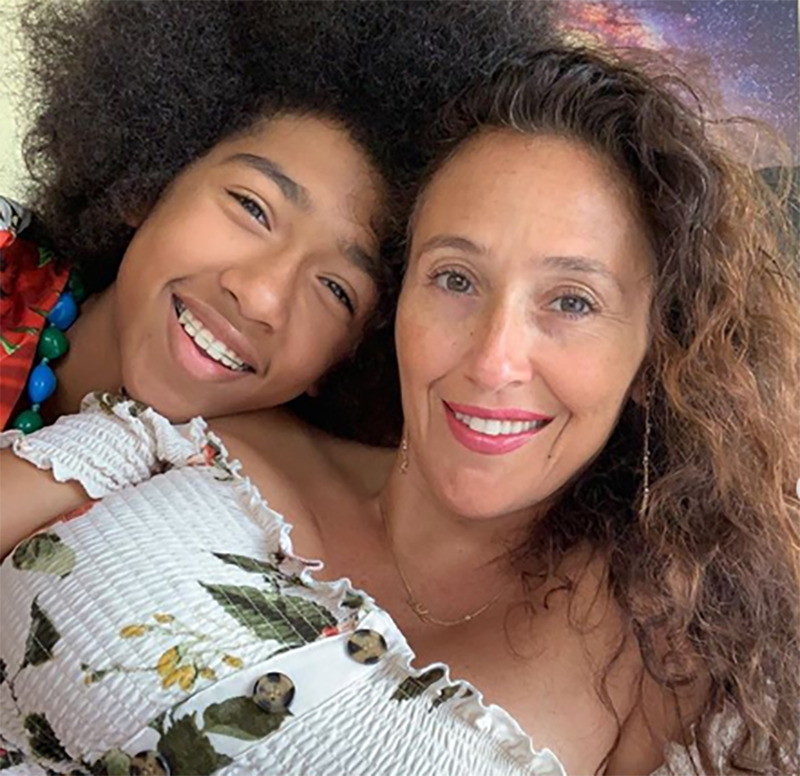 That's why every year, they partake in several fundraisers, and they even have donation-based classes at their studio where all of the profit goes to cancer research or those fighting the sickness. They even have a special class for those recovering.
Tabay's Social Media Following
Another one of Tabay's accomplishments in recent years is gaining a vast social media following. Because of his viral story, he earned enough attention to be able to give interviews and is now sponsored by many important brands, including Nike.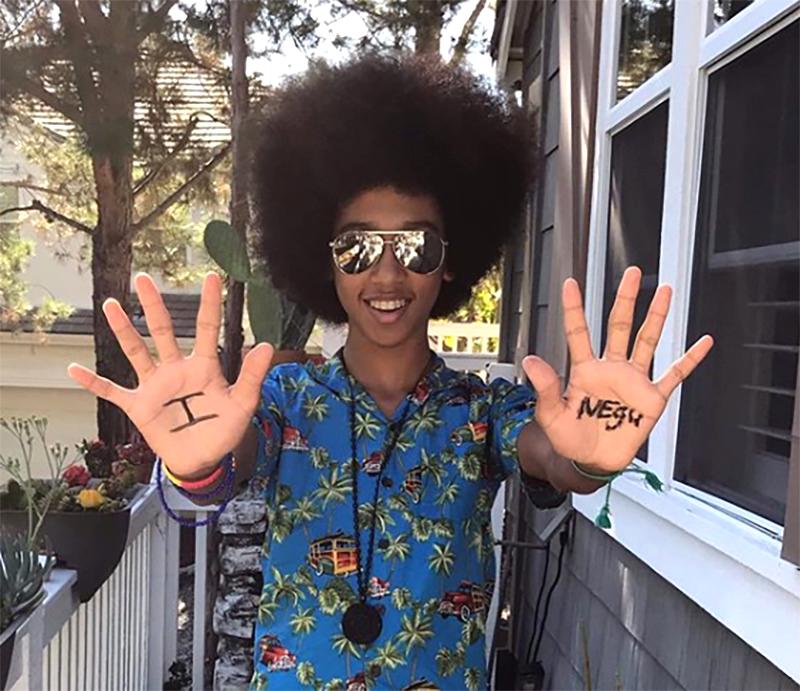 The seventeen-year-old became vegan a few years ago and advocates for the cause, which led him to open a vegan food truck. He shares videos of his life, yoga practices, and many delicious vegan recipes on his Instagram and Tik Tok accounts. 
Teaching Around The World
Even though he's busy with his entrepreneurship, his true love will always be teaching yoga. He has the privilege of his mother owning a studio. Still, he's also frequently invited to teach at events and festivals around the world.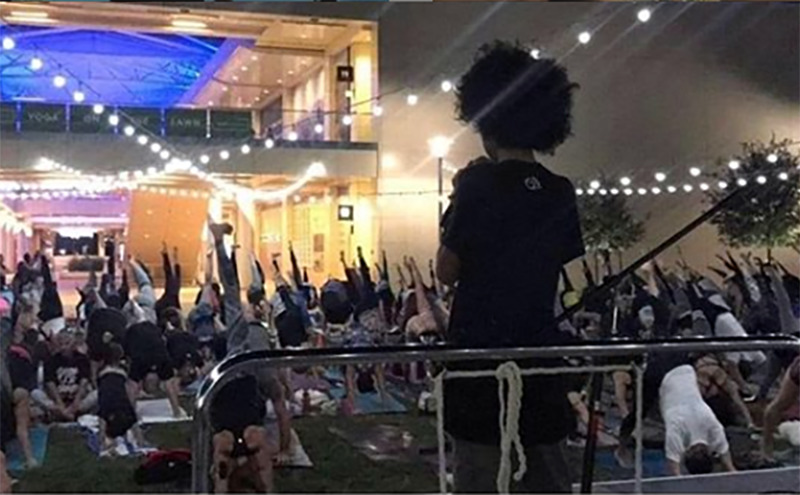 He has been invited to teach in Hawaii, France, Mexico, the UK, Australia, New York, and many other places. Sometimes these classes are aimed at massive crowds. Only a few high-schoolers can say they've taught as many lessons as Tabay has during his short life.
Big Brand Names
Tabay's recent partnership with Nike isn't the first time the young talent has been sought after by a big-name brand. When he was only eleven, the renowned yoga and athletic-wear brand lululemon invited him to become a brand ambassador, where he toured some of their biggest stores teaching yoga classes.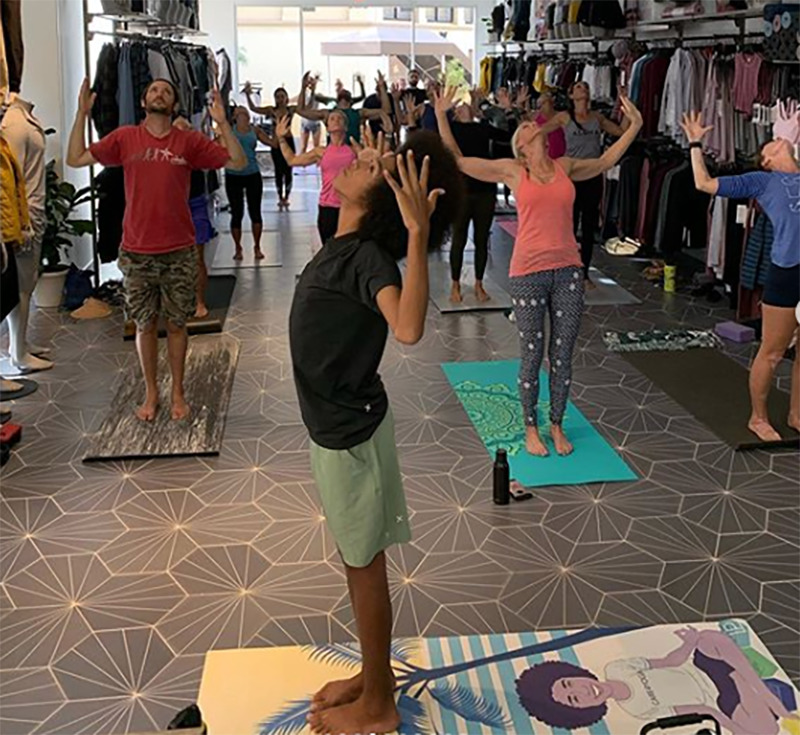 Being exposed to such an environment from a young age really helped him to figure out his real passion in life. But despite his fame, he still stays humble and genuine to himself.
Kashi Kid
Another brand that became interested in Tabay was Kashi, the organic cereal brand. Because their philosophy is very on par with the young talent, Kashi named him a brand ambassador. This helped to position him in the food industry, as his love for cooking has only increased through the years.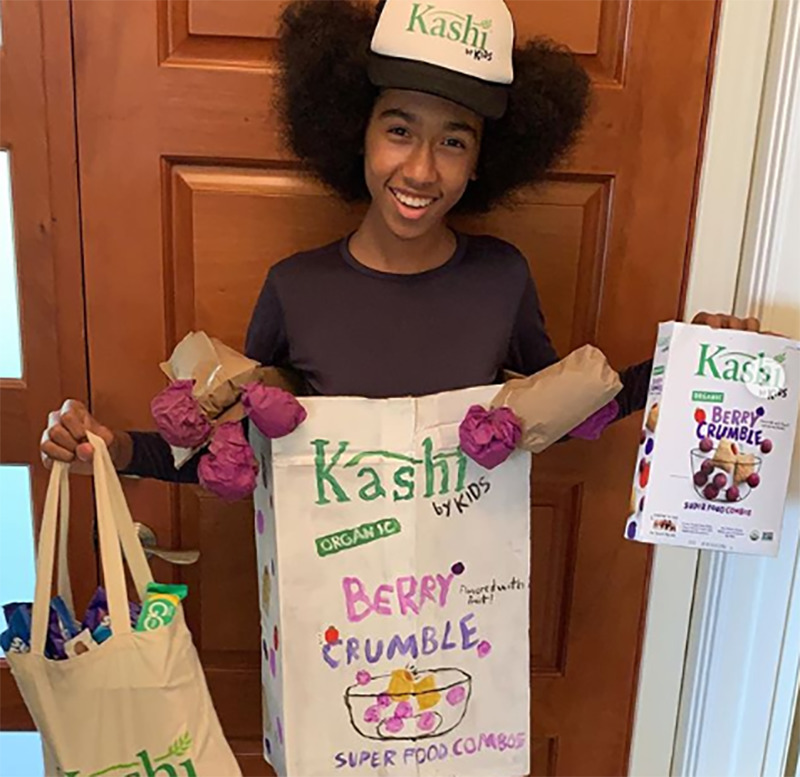 Here, he is sporting a full Kashi attire, wearing his cap and tote bag, as well as his homemade Kashi cereal box costume, which he made himself from recycled materials he found in his house. 
Mind Over Body
One of the things that makes Tabay a fantastic instructor is that he is aware that to work your body, it's also essential to work your mind. So what makes yoga a different sport is that you aren't competing with other people but are working together with your mind to reach a state of inner peace and mindfulness.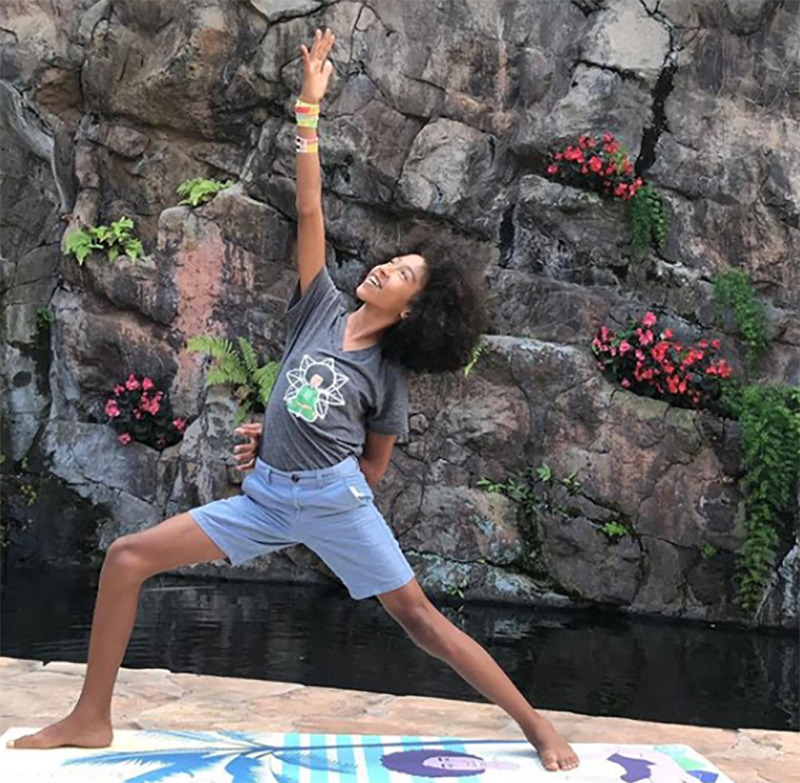 As Tabay said in a television interview, "It helps calm you down, and it helps heal you. Most people think it's a workout, but it's a work-in."
Vegan Life
Tabay decided to turn vegan when he was only thirteen. He wanted to join in his mother's footsteps and become a healthier version of himself. With all of his travels, he also discovered that there is phenomenal vegan food out there and that he wouldn't miss meat at all.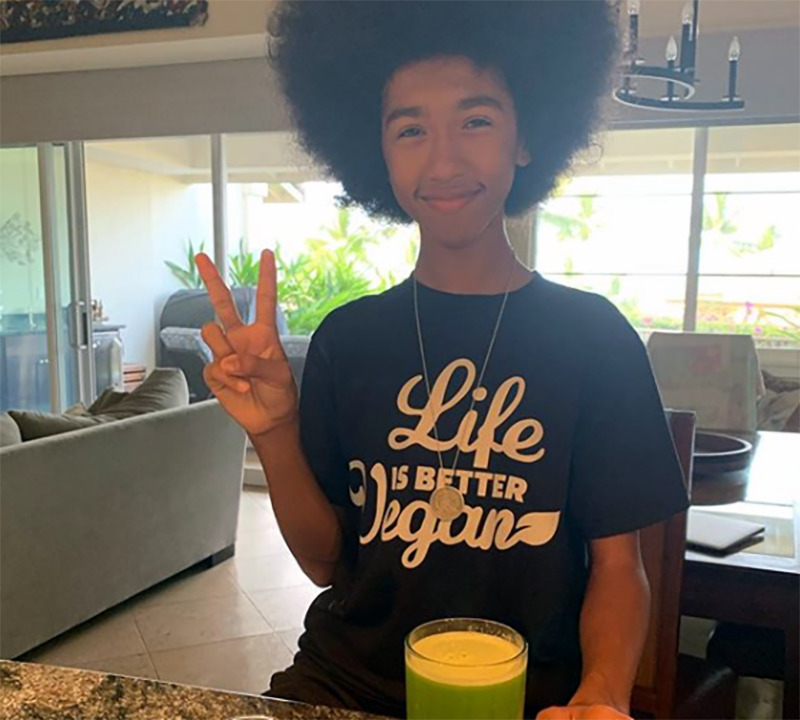 There are a lot of benefits to becoming vegan, and he has embraced them with his mindfulness practice. Being vegan is popular in the yoga community, so it's no surprise Tabay and his mother decided to ditch animal products for good.
Tabay Never Stops
If Tabay has set something clear about his personality, it's that once he sets his mind to something, he follows through. And that is the case with his love for vegan food. He decided from a young age to share his recipes with the world, but when that wasn't enough, he started creating Tabay's Mindful Kitchen.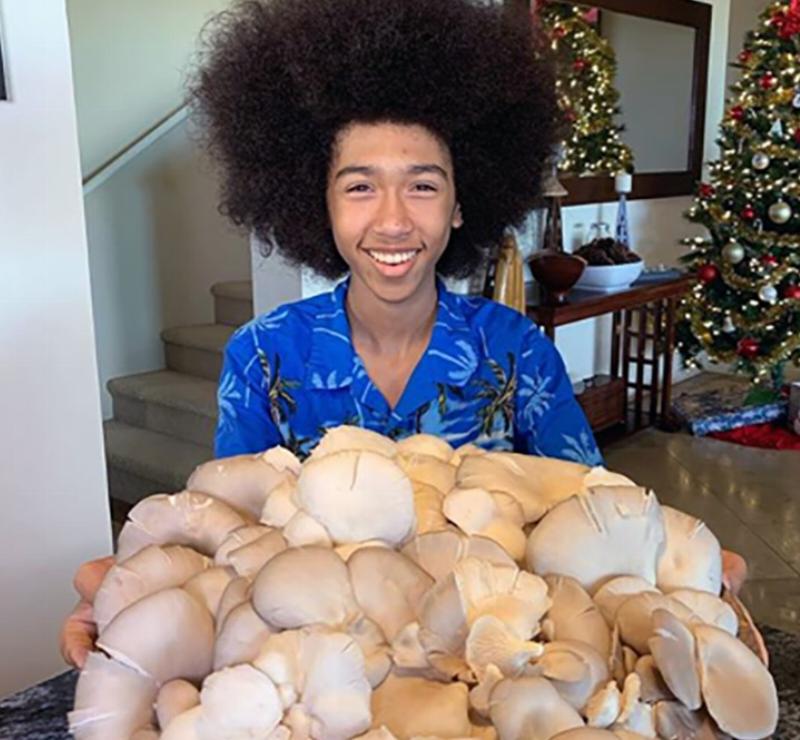 With help from his mother and other partners, the food truck has become a popular spot at festivals, especially those around yoga and vegan food, as well as private event catering. 
Special Tribute 
The food truck offers a wide range of vegan food options, but most of them are inspired by Tabay and his family's Persian ascendance. He likes to honor his roots from his mother's side and is proud of the delicacies he can offer, highlighting and celebrating his culture.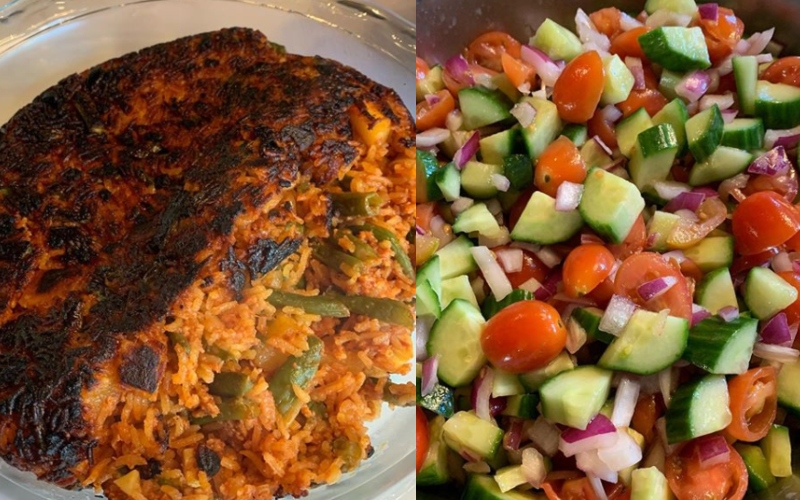 It's also absolutely delicious! There is high praise for his restaurant and recipes. The reviews on social media and foodie sites are great. That is also good news for vegan food, which has a reputation for being bland or flavorless.
Bright Future Awaits
Tabay and his mom now have a much calmer life. They split their time between California and Hawaii and manage their thriving businesses together. The pair support each other in every endeavor and passion they pursue.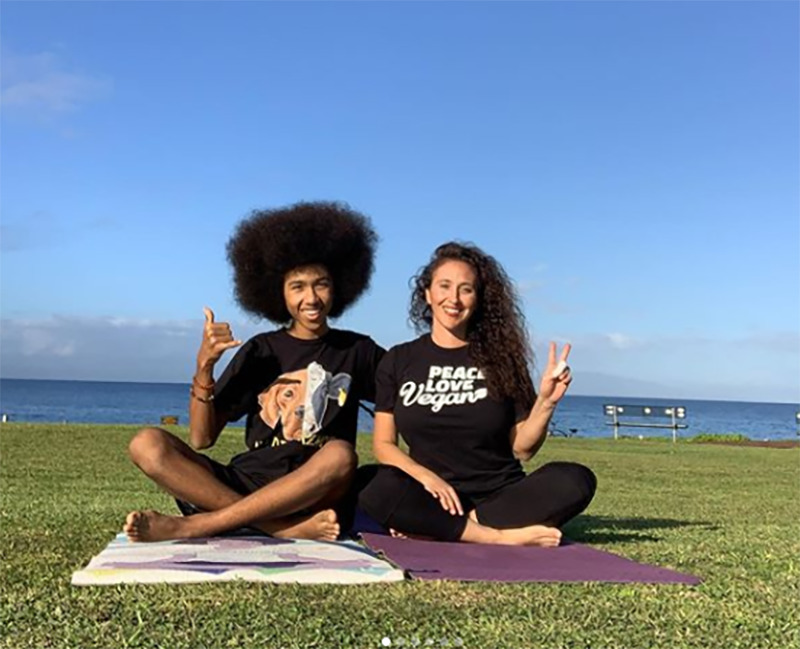 They have very clear intentions of leading healthy and mindful lives, and they wish they can set an example for other people, especially families. The future is bright for this young talent, and we can't wait to see what's next in this boy's incredible life. 
An Unexpected Life
Sahel's cancer diagnosis was a low point in her life, and thanks to an unexpected opportunity after her recovery, she pursued a career that changed her and her son's life forever. The incredible outcome the pair had was utterly unexpected.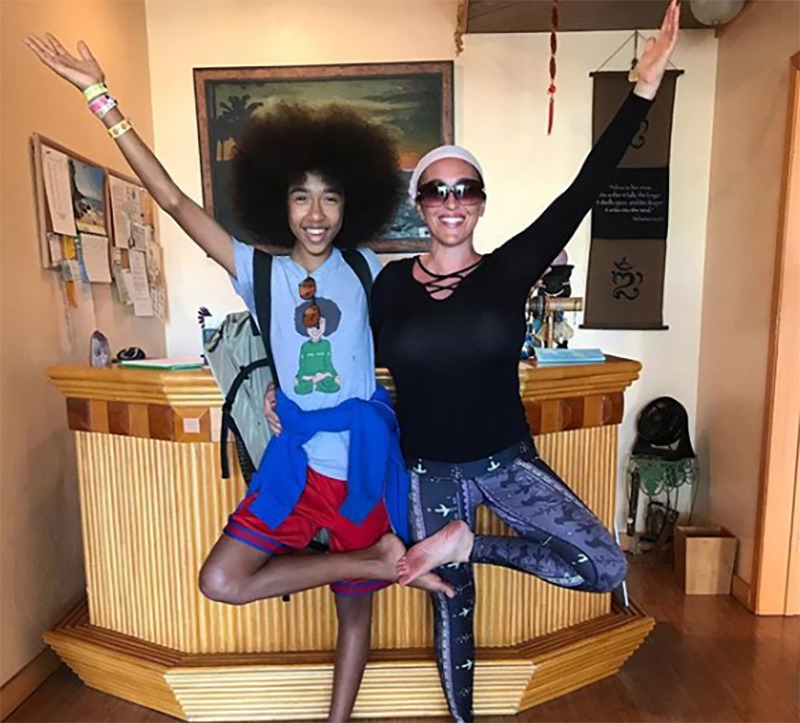 But thanks to their eagerness to learn and become healthier, happier versions of themselves, Tabay and Sahel have found a new purpose in life. To share with others the beautiful path they found after going through the darkest of times.