25 Cheap Travel Products for Summer Vacations
Whether you're headed out on a family vacation, a weekend away with your signification other, or an international voyage, finding affordable travel gear can help make your vacation dreams a reality. Before you pack up the car for a road trip or board the plane for a cross-country or cross-ocean voyage, get to know these absolute travel essentials, which are all currently available for $25 or less.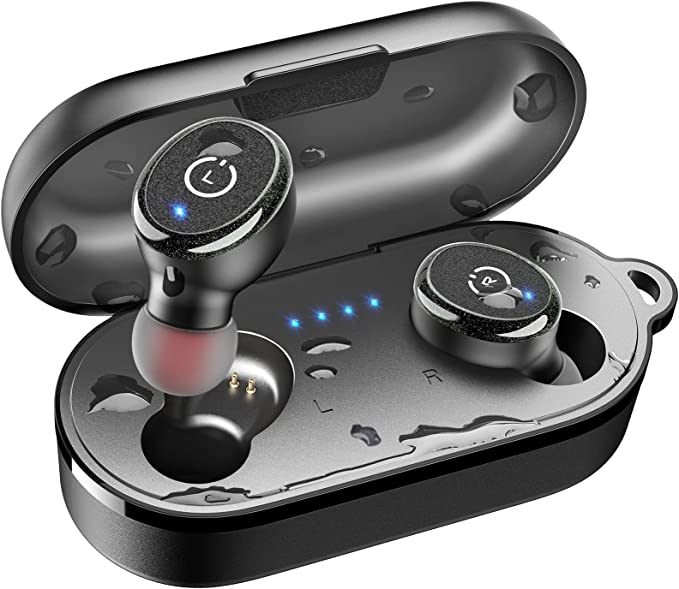 We've scoured Amazon to find the best essential travel gear and offer our favorite 25 cheap travel products for summer vacations here. We have it all: from after-sun soother, sand-free towels, and waterproof phone pouches for your summer escapades to universal adapters, power banks, and water bottles that you can use on any trip.
Freshen up With Makeup Remover Wipes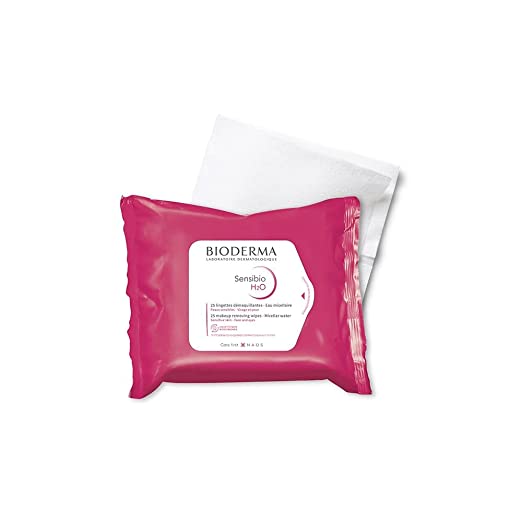 Makeup remover wipes are a great addition to your carry-on bag for removing your makeup and freshening up at the end of a long-haul flight. The wipes are unscented and OK for sensitive skin.
Clear TSA With a Transparent Toiletry Bag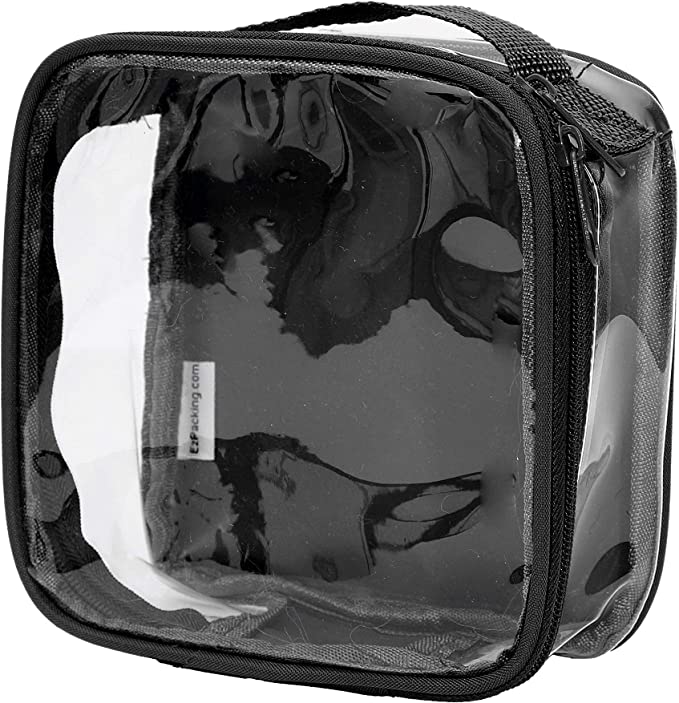 Not only is this toiletry bag leakproof, but it's also transparent, so you don't have to worry about remembering to move your bottles into a see-through bag for TSA to inspect. They're already there! No more scrambling for freezer bags before your travels.
Get Relief With After-Sun Soother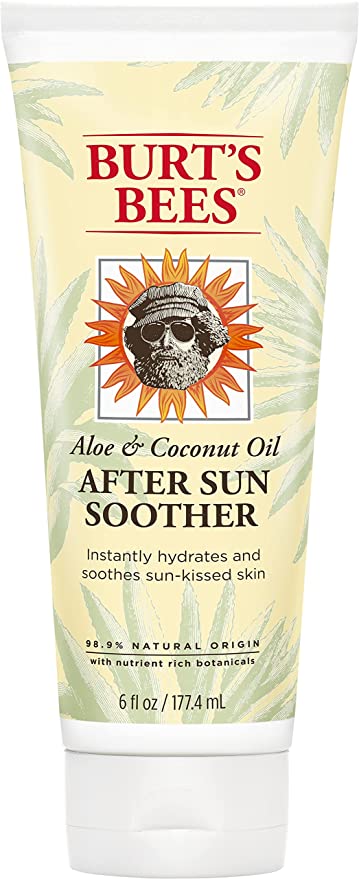 If you're headed to the beach, just go ahead and pick yourself up a "just in case" tube of Burt's Bees after-sun soother. The hydrating formula will bring sweet, sweet relief from pain and itching if you spend too much time in the sun without the proper amount of SPF.
Bring Your Own With Two 4-in-1 Travel Containers for Toiletries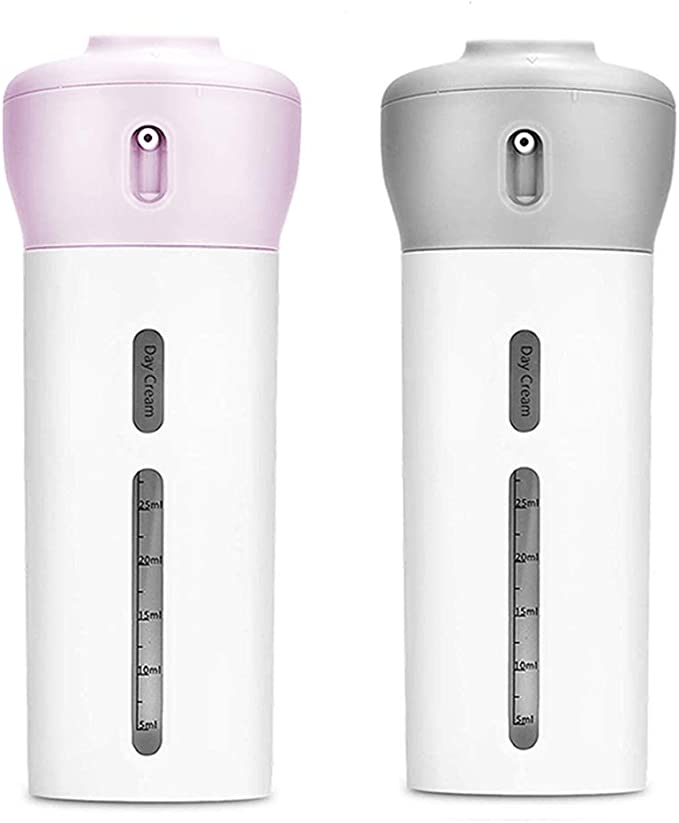 Rather than buying mini-plastic versions of shampoo and body wash, get leakproof travel bottles that allow you to bring your favorites. They're great for storing toiletries. These four-in-one travel containers for toiletries let you store four different shampoos, lotions, conditioners, or body washes in the pumps. So instead of buying travel sizes of some random toiletries, you get to save money and have what you love.
Keep It Handy With a Handbag Holder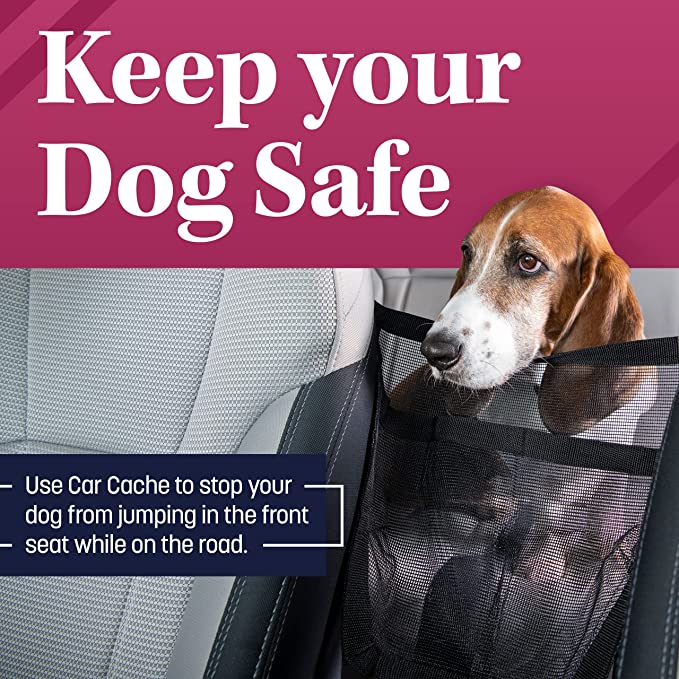 A cross-country road trip is a long time to be fumbling for your purse on the floorboard. This handbag holder will keep your purse in a sling where you need it to access your important stuff whenever you want. It's easy to install between your two front headrests.
A Sun Visor Extender Lets You See Clearly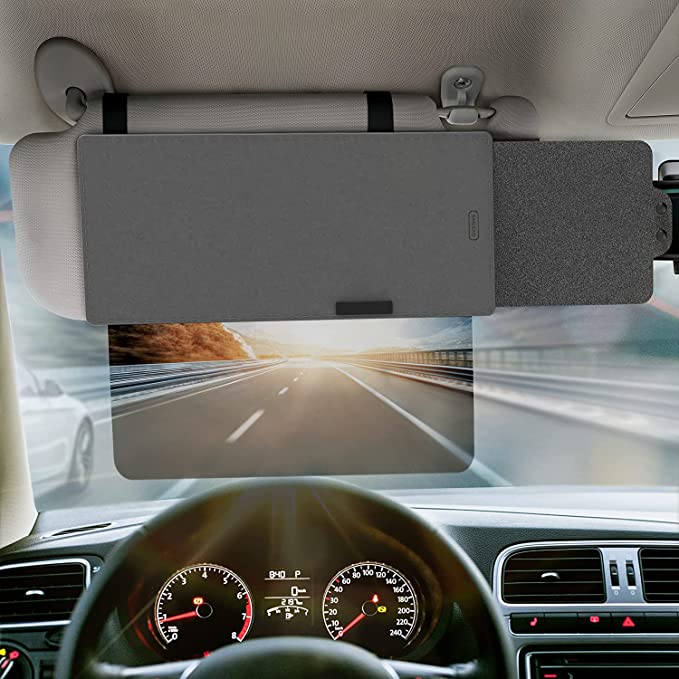 On a long road trip, you definitely don't want to be caught driving with the sun in your eyes. This sun visor extender will help you block out the distracting rays so you can keep on truckin' toward your destination. Using polarizing technology to filter out reflected light, the visor expander eliminates the distracting glare that causes visual discomfort in any sunny situation.
Finally, a Cup Holder Expander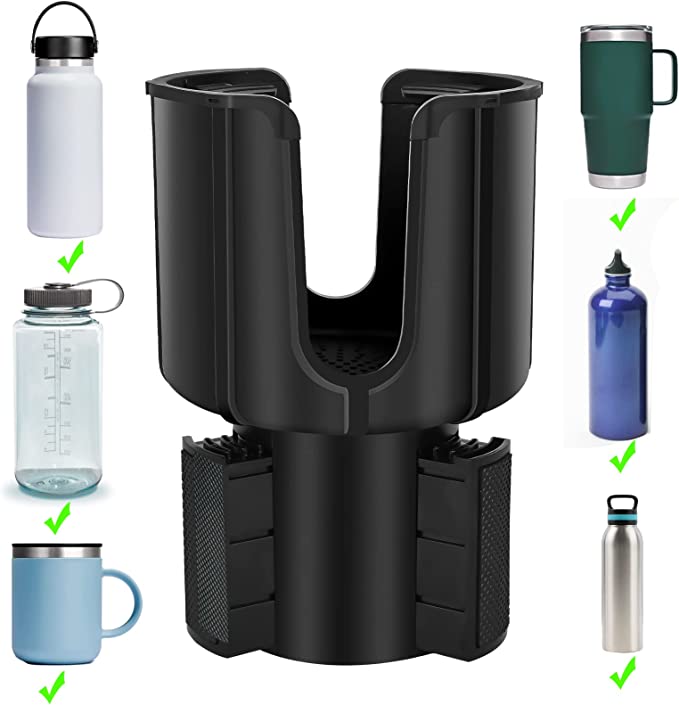 If you're headed on a road trip, you need to get a cup holder expander so your ginormous water bottle can actually fit in your teeny cup holder. Yes, you'd think car manufacturers would get with the program and make our cupholders bigger, but alas, they haven't…yet. So grab yourself this genius expander, so your water bottle doesn't rattle around on the floor all darn day.
Leave Sand on the Beach With a Quick-Drying Sand-Free Towel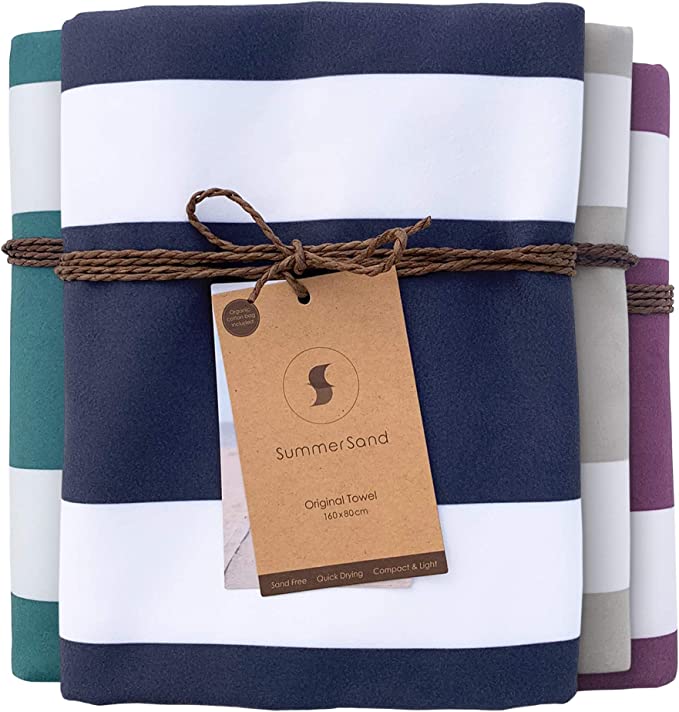 A quick-drying towel that will leave the sand on the beach where it belongs is perfect for travel, camping, and even the gym. No more sand in your bag or your car. It's soft and absorbent and dries three times as fast as cotton towels, so it also won't get funky. It's a must-have vacation towel.
Get an Easy Car Phone Mount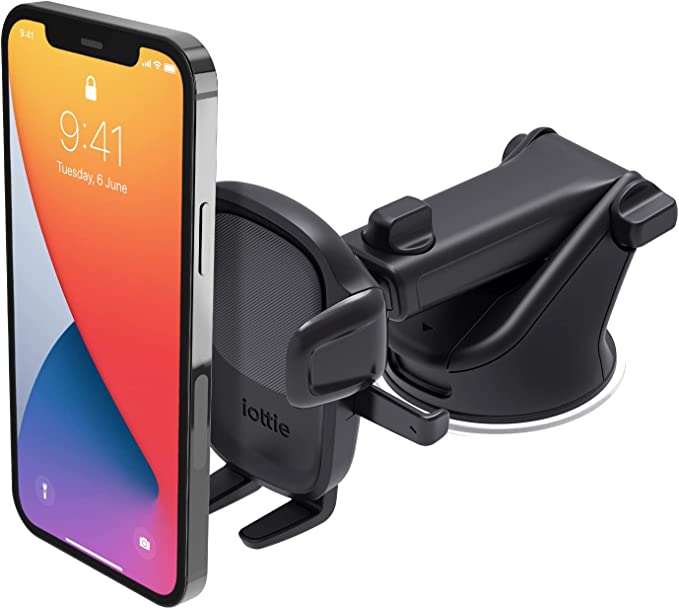 The one-touch system of this car phone mount lets you place and remove your cell phone with one hand. Users rave about it, with more than 124,000 reviews at an average 4.4-star rating. The powerful suction arm keeps the mount in place even on bumpy rides, according to reviews.
A Seat Back Organizer and Trash Can Is Crucial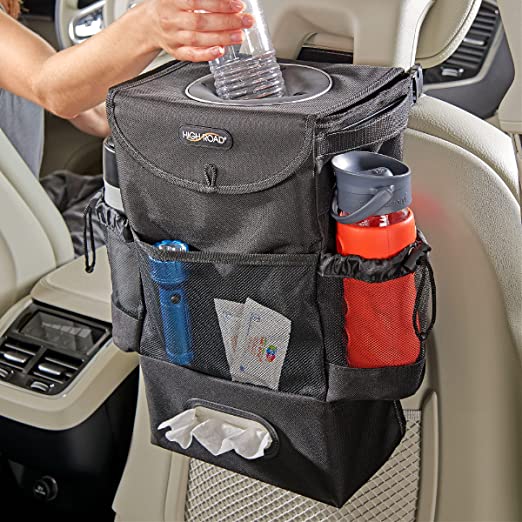 Road trips can get real messy, real quick, if you don't have a trash bag. And this trash bag comes with an organizer bonus. The garbage/recycling bin is lined and leakproof, and there are a bunch of mesh storage pockets, plus a tissue dispenser.
Avoid the Necklace Ball With a Jewelry Organizer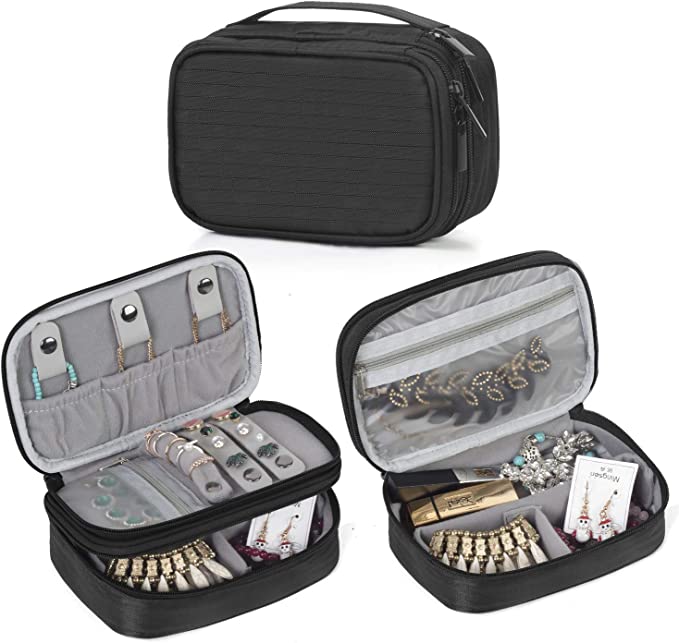 Just admit it already. Loose jewelry is a travel disaster. This jewelry organizer will help you arrive at your destination and back home without the added headache of untangling all of your jewelry from the giant mass they've become. And, bonus, the organizer is designed to display all of your jewelry so you can easily see what you brought and match it to your cute vacay duds.
Don't Pay for Water; Get a Hydro Flask

Paying for water in the airport is a no-go, so having your empty water bottle to clear TSA and then filling it in the water bottle filling station is the frugal way to travel. The Hydro Flask is excellent for road trips, too. It comes in multiple sizes and colors.
A Collapsible Water Bottle Saves Space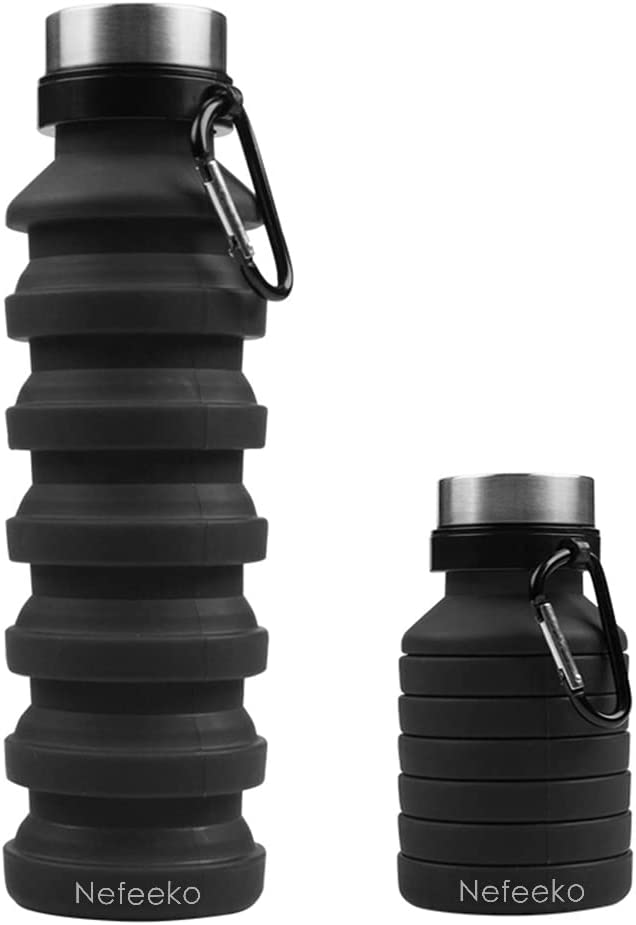 If you want to save space with your water bottle, this collapsible version is the way to go. You can clip it to the outside of your bag or purse and fill it when you pass security. It's made of durable, leak-proof silicone that's dishwasher safe and can be used with hot or cold liquids.
Be Courteous With a Book Light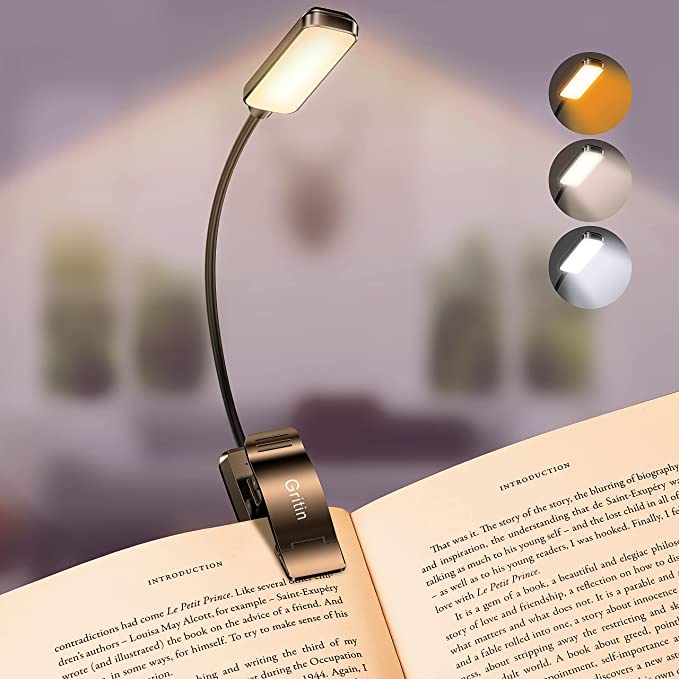 If you aren't a fan of using the overhead light but still love to read on the plane, this little book light will come in handy. You'll be able to read your book without disturbing anyone who may want to sleep nearby. It clips directly onto your books without leaving marks on the page.
Snooze With an Inflatable Travel Pillow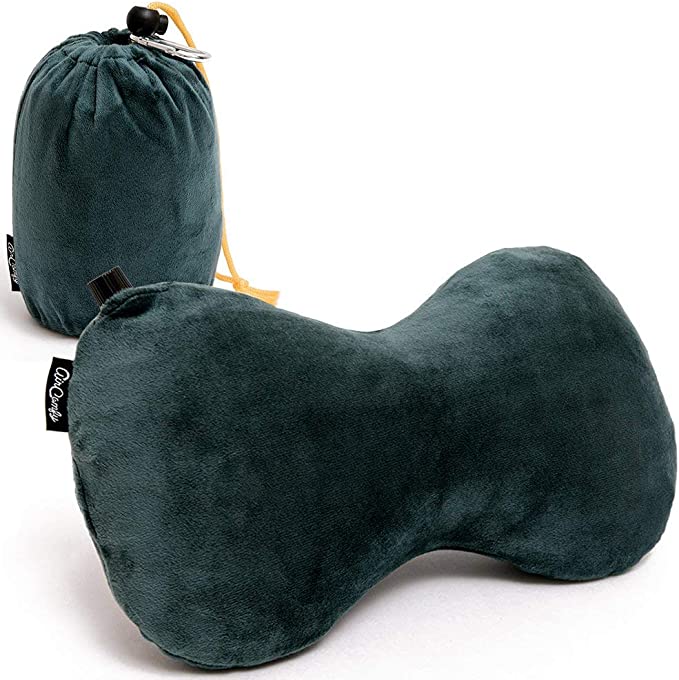 Falling asleep can be a challenge in the best of times, but throw in the noise and discomfort of an airplane, and you better bring your A-game. This inflatable travel pillow will support your neck to help you at least attempt to sleep soundly while crossing the Atlantic or the country.
Watch in Style With an in-Flight Phone Mount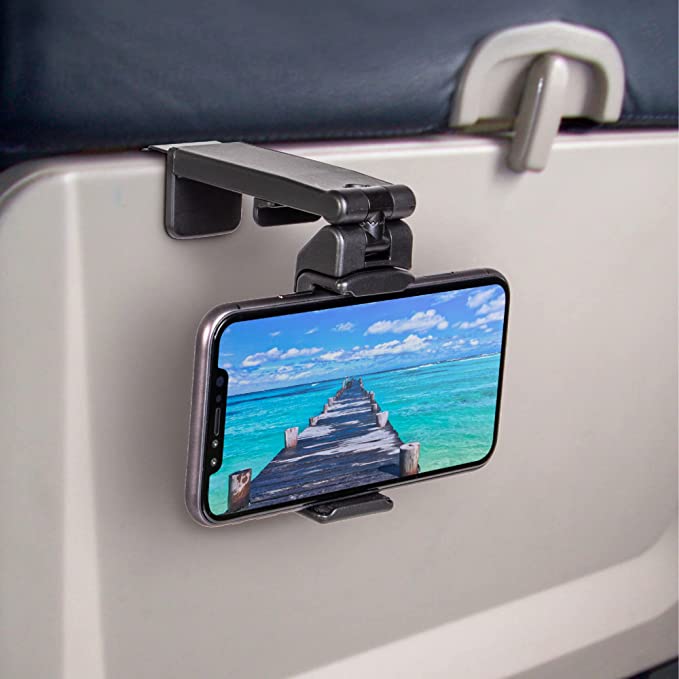 Watch an episode of your favorite show or movie without having to prop your phone up on a stack of in-flight magazines thanks to this handy phone mount. And, bonus, if you have a long layover, it can also mount on your luggage. It's small enough to fit in your pocket for transport, so you don't have to pack it away if you want to catch the last minute of your show before leaving the plane.
Don't Pay Luggage Fees With a Luggage Scale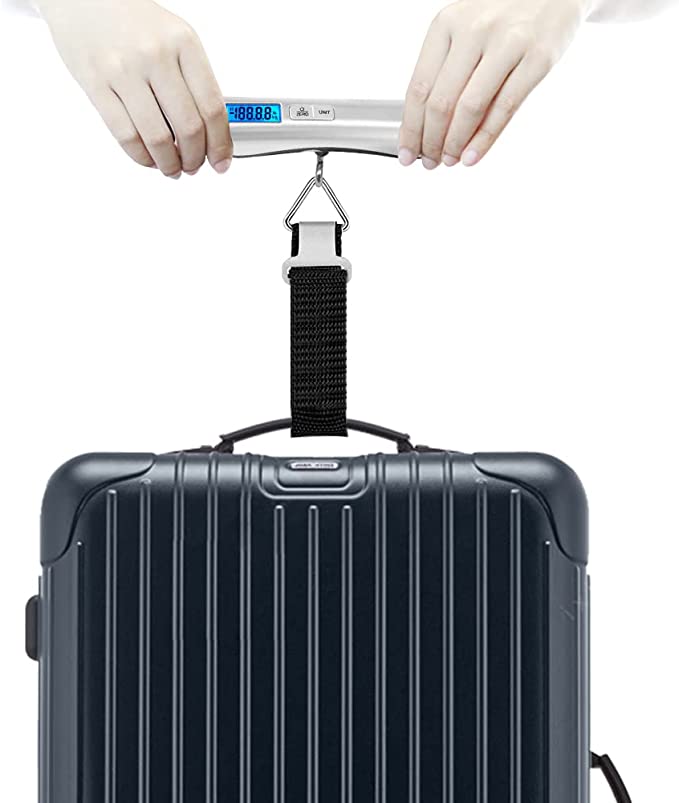 A luggage scale is a must-buy item if you fly regularly. Paying baggage fees is no fun, and neither is swapping things among your bags at the check-in counter. You definitely do not want to hear the groans of the passengers behind you as you try to figure out how to recalculate everything under the weight limit. Do yourself a favor and pack this lightweight scale, so you know what your bags weigh BEFORE you get to the counter.
Block out the Plane With a Sleep Mask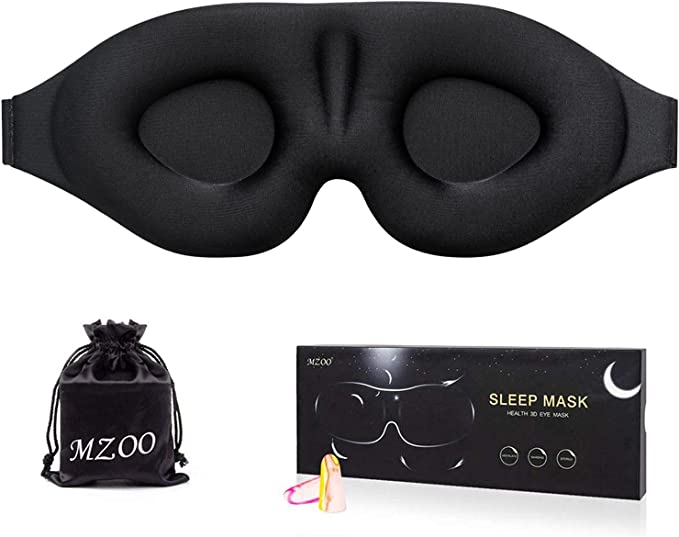 A sleep mask is critical for a comfortable journey at 30,000 feet. If you want to get a little sleep, you need a sleep mask. This soft, sculpted version is a popular choice. It blocks out the light and is made of low-rebound memory foam, so you know it's super soft and comfortable.
Don't Grow New Hands; Get a Luggage Drink Caddy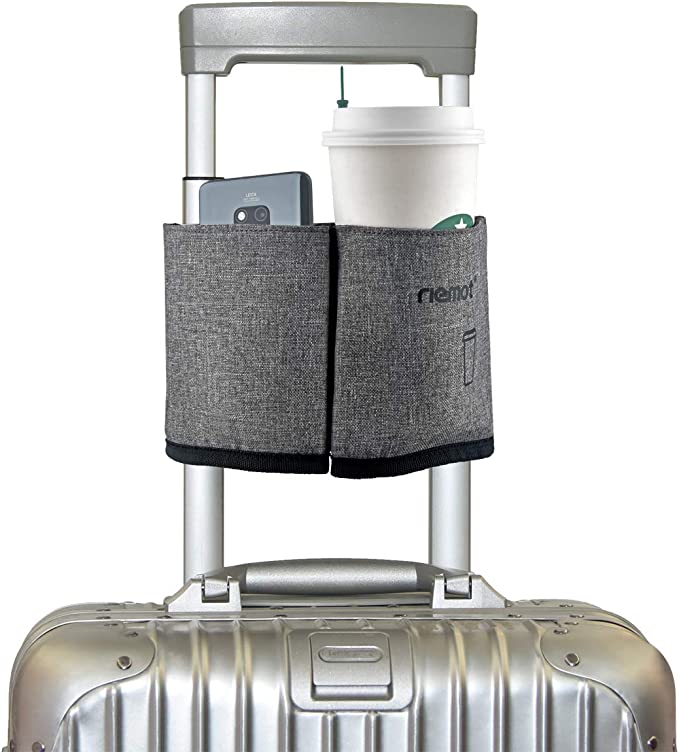 Have you ever tried to motor through the airport with your phone in one hand, your coffee in the other, and your luggage handle in the third hand that you magically grew to navigate this nonsense? Yeah, well, a luggage drink caddy makes the magic happen. With two pockets that slide over the handle of your rolling luggage, the caddy can be two hands for you so you can roll your luggage to the gate.
A Portable Power Charger Is a Must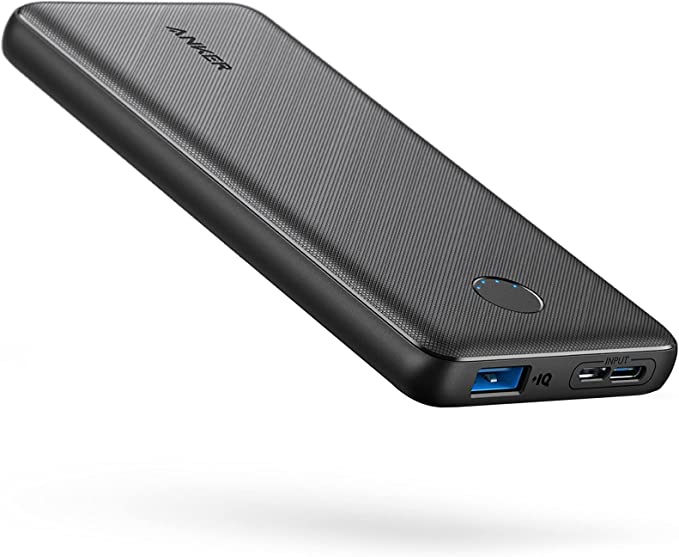 Power banks have become a travel requirement. This one is efficient and affordable. It is slim and one of the lightest on the market but still provides up to two charges for most phones. It delivers tailored charges for up to 12W.
Wireless Earbuds That Keep Going for 45 Hours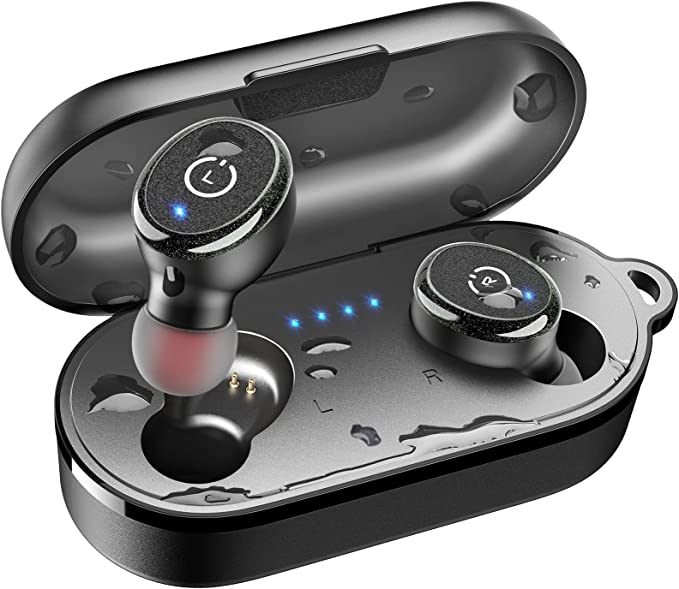 These earbuds are great because they come with a handy charging unit storage case that allows you to get 45 hours of use. They pair via Bluetooth and are water-resistant. They also include a microphone, and users report the earbuds are an excellent value for the price.
Get a Universal Travel Adapter for International Trips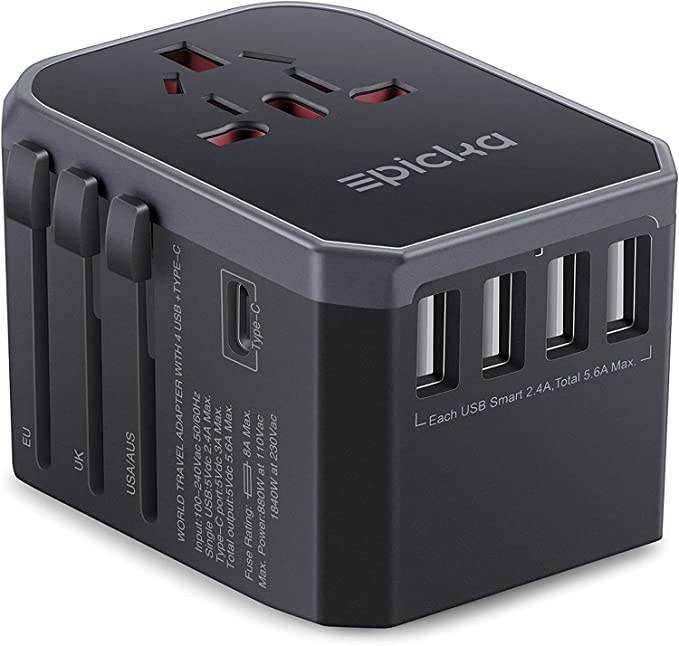 A universal travel adapter is essential if you're headed overseas. After all, you don't want to ditch all of your gadgets just because they don't plug into the European outlets, do you? And you might as well pony up for an adapter that works in #allthecountries instead of getting one specific to the area you're headed to so you can have one that works in your next travel destination, too.
Sleep in Comfort With a Bluetooth Sleep Headband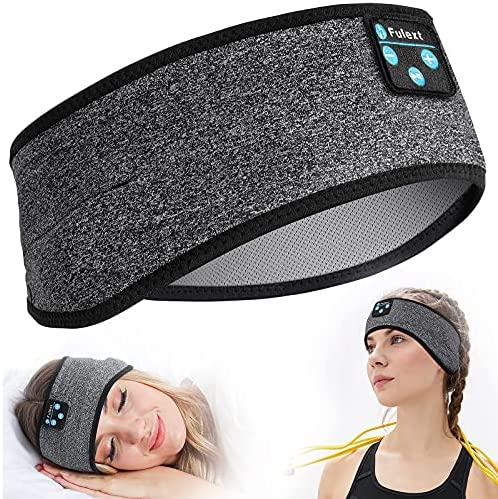 If you need help sleeping while you're traveling, this Bluetooth sleep headband will help you drift off with your favorite music, nature sounds, or even white noise. And it's soft and cozy without anything poky on your head or in your eyes, unlike traditional headphones or earbuds. In a pinch, it can even substitute as an eye mask.
Keep Your Phone Safe on Water Adventures With a Waterproof Phone Pouch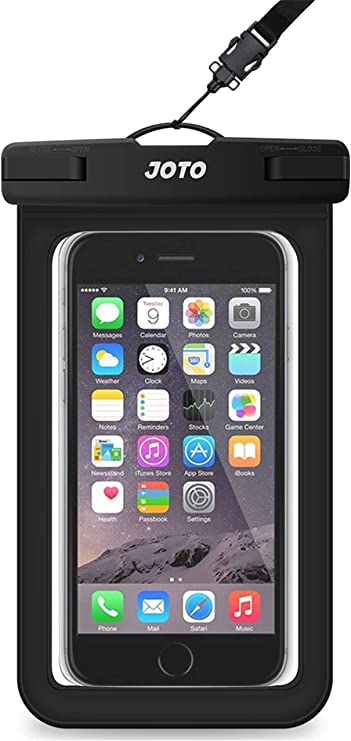 You can protect your phone from water adventures with a waterproof phone pouch. This pouch will fit phones that are 3.9 by 6.7 inches or less, and you can use your touchscreen through the case. You can also purchase a separate wristlet that allows the case to float.
A Travel Umbrella Keeps You Dry in Summer Storms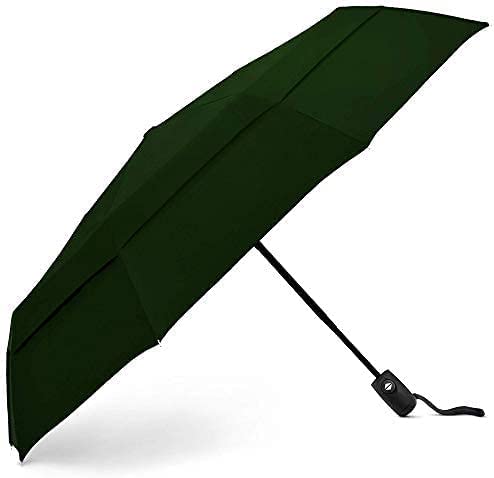 You can't avoid bad weather conditions, but you can avoid lugging around a bulky umbrella. This lightweight travel umbrella is windproof and compact with an easy auto-open/close button. The double canopy construction allows wind to pass through the vents, which prevents the umbrella from flipping inside out. You'll never get soggy from a busted umbrella again.