Famous TV Personalities Who Built Empires Around Their Names
In recent years, network television has been saturated with game shows, news programs, talent shows, daytime dramas, and late-night talk shows. The creators and hosts of these series are extraordinary people in their own right. These professionals have generally left an impression, taught a lesson, and demonstrated that they are deserving of their position in society.
During their individual careers, they all rose to prominence in the television industry. But what is it that distinguishes a successful talk show host from the many hopefuls whose shows get cancelled? What kind of training do some of these great figures go through before seizing the reins of their respective series? Let's take a look.
Jimmy Kimmel
Love him or hate him, no one can dispute the fact that Jimmy Kimmel's visage is well-known. Most people equate him with the occasionally immature but always light-hearted comedy stylings of the late-night talk show circuit.
Kimmel is so well-known that he has established himself as a Hollywood actor, writer, and producer, having appeared in comedies such as Pitch Perfect 2, Ted 2, and Bossy Baby. He was named one of the World's 100 Most Influential People by Time magazine in 2018. Such an accolade is not unexpected, especially given how frequently he is retweeted on Twitter!
Ellen DeGeneres
Ellen has a long and illustrious history. What is it about the comedian that makes her such a successful TV personality? Her witty sense of humor, warmth, and distinct style are among the attributes that have helped her win the hearts of Americans. These traits also earned her the title of second-highest-paid US television host of all time.
The Ellen DeGeneres Show's signature flair includes celebrity dance, outrageous challenges, and an astounding number of talk show guests, including the Obamas. Unfortunately, DeGeneres recently came under fire for being far meaner than the persona she projects on TV. It seems faking kindness may help you build an empire, but it won't help you keep it.
Michael Strahan 
No doubt, ABC has a great deal of faith in Michael Strahan. They started him on Live! With Regis And Kelly, but the ex-New York Giants defensive end soon got his name in the title when it was changed to Live! With Kelly And Michael. The network gave Strahan even more opportunities to show off his on-camera prowess as co-host of Good Morning America – a move that enraged Kelly Ripa at the time.
Black-ish featured a cameo appearance from Strahan. On top of that, he hosts The $100,000 Pyramid. Though he's a great game show host, Strahan falls short in the area of host-contestant banter, which is crucial to any game show's success.
Vanna White
Vanna White is an all-American belle who is still as captivating today as she was when she first made her hosting debut in the 1980s. White is most remembered for his role on the popular game show, Wheel of Fortune. 
White says that her time on the set, as well as the relationships she made there, helped her deal with personal tragedies, such as the untimely death of her fiance in 1986. Thanks to her dedication to Wheel of Fortune, White has never let us down. Her positive attitude is part of the reason why she was given a star on the Hollywood Walk of Fame!
Jimmy Fallon
Jimmy Fallon is the second Jimmy on the list, and he shares a similar legacy to Jimmy Kimmel. Performing skits and conducting interviews with celebrities on The Tonight Show has pushed Fallon's prominence as one of the country's most recognizable celebrities to an even higher level.
Although the actor-comedian had already established himself on the famous sketch show Saturday Night Live prior to his successful takeover of The Tonight Show, Fallon's popularity soared once he took over the popular late-night program.
David Letterman
Since David Letterman's debut on NBC's Late Night with David Letterman, television has never been the same. He was the show's captain in the 1980s. Letterman moved to CBS and hosted The Late Show with David Letterman until 2015. If you think back, there are probably countless times when his charm made you chuckle.
He's brash, ironic, and sarcastically funny. Not only has his humor influenced a generation of comedians and talk show presenters, but he is also undoubtedly the king of late-night television. Letterman has had a huge impact on comedy, inspiring generations of comedians that followed.
Conan O'Brien
The tall redhead from Boston possesses extraordinary comedic ability. In addition to carrying a brutal sting, his remarks are also funny. All of his jokes are made in a lighthearted manner, and he knows how to keep the audience laughing.
Conan is happy to make himself the ultimate butt of the joke, but he does so in style. His speech is not as predictable or monotonous as that of other talk show hosts, which is a big part of his charm. In addition to knowing how to make his guests feel comfortable, he is also adept at coaxing them out of their shells.
Rachel Ray
If doctors can find a place on daytime talk shows, so can chefs, as Rachel Ray has demonstrated. Ray worked as a cook for numerous restaurants before beginning her television career, which is where she got the idea for "30 Minute Meals." Her concept earned her a Food Network show, which lasted 11 seasons.
Ray was given her own talk show after spending several years on The Oprah Winfrey Show. Rachel has also published 28 cookbooks on a variety of themes in addition to her television work.
Bob Saget
The legendary Bob Saget was a man of many talents. He was an American stand-up comedian who became a household name for his role as Danny Tanner on the ABC sitcom Full House. The whole country looked towards Saget as "America's Dad." 
While he was acting in Full House, he also became the original host of America's Funniest Home Videos (AFV) from 1989 to 1997. AFV took the world by storm and was the place to watch viral videos before viral videos were a known thing. Unfortunately, in January of 2022 the comedian, actor, and show host passed away unexpectedly, but his legacy is still felt today.
Dr. Phil
Dr. Oz isn't the first doctor to take over daytime television; Dr. Phil was the first. Dr. Phil claims to have worked as a psychologist at his father's family practice before landing his own daytime talk program. In 1990, he also started a trial consulting film, which led to him meeting Oprah Winfrey.
Dr. Phil's own daytime TV show premiered in September 2002, and Winfrey, like Dr. Oz and Ellen, was instrumental in its creation. Dr. Phil is more of a guidance show than the other daytime talk shows on our list.
Judy Sheindlin 
For decades, reality television has been dominated by court shows. Judge Judith Sheindlin, while not the first TV judge, is the most famous and arguably, the greatest. Sheindlin was the hardest, sharpest, no-nonsense person on television for the entire 25-year run of Judge Judy.
Sheindlin quickly drew attention for her quick temper and reluctance to accept anyone's nonsense when Judge Judy first aired in 1996. Still, she often showed genuine care to claimants after reading the riot act to their opponents in her courtroom.
Pat Sajak 
Above all else, Pat Sajak has the advantage of being a professional. Except for Hollywood Game Night host Lynch, most of the hosts on this list only do a handful of episodes a year, and most have had no previous hosting experience.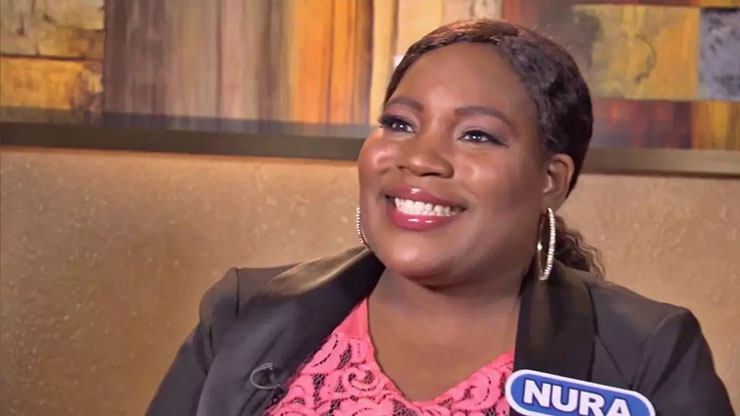 Sajak has proven himself to be even more adept with celebrities than with the show's regular contestants, painstakingly explaining regulations and holding their hands through the entire game. Celebrity Wheel of Fortune is as smooth as the main series, with a bit of additional banter thrown in for extra fun.
Johnny Carson
Johnny Carson was the man who paved the way for many other talk show hosts to come. He not only had nice looks, but he was also talented, and many people felt at ease with him. Carson's performance on The Tonight Show became legendary.
However, in 1979, he expressed dissatisfaction with the show and attempted to terminate his contract. It took a year, but NBC and Carson ultimately worked out a new arrangement after resolving their differences. In the end, Carson didn't retire from his hosting role until 1992.
Arsenio Hall
From 1989 to 1994, The Arsenio Hall Show was a smash hit, with a brief revival in 2013 and 2014. Despite not having the extensive run of many of his contemporaries, Hall managed to create a number of unforgettable moments. Bill Clinton's famed saxophone-playing appearance in 1992 is unrivaled.
The Arsenio Hall Show was a hit because of its topicality and hilarity. Instead of clapping, the crowd applauded and pumped their fists, yelling "woof, woof, woof," a phrase borrowed from Cleveland Browns fans.
Anderson Cooper
Anderson Cooper is an American journalist and the host of Anderson Cooper 360, his own news program. After working as an ABC News correspondent in 1995 and a CNN anchor a few years later, he began hosting his own show in 2003.
Following his coverage of the Iraq war and Hurricane Katrina on the Anderson Cooper 360 news program, the anchor became a household figure. Cooper has received multiple honors for his work since 1993, including a Bronze Telly Award for his Somali famine coverage.
Robin Roberts
Roberts serves as the host of ABC's Good Morning America. She began her career as a sportscaster for ESPN from 1990 until 2005. Roberts was inducted into the Women's Basketball Hall of Fame in 2012 to recognize her achievements and impact on the sport.
Roberts' career also includes the Good Morning America interview with President Barack Obama on May 9, 2012, as well as winning the Walter Cronkite Award for Excellence in Journalism. She was inducted into the Sports Broadcasting Hall of Fame in 2016.
Ryan Seacrest 
Ryan Seacrest has a reputation for being one of Hollywood's toughest workers. Despite the fact that Seacrest did not begin his career as a daytime TV anchor, he now co-hosts Live! with Kelly Ripa.
Seacrest was known for hosting iHeartMedia's KIIS-FM morning radio show as well as Fox and ABC's American Idol before taking on the midday talk show. He's also known for his work on reality shows such as Shahs of Sunset, Keeping Up with the Kardashians, and Married to Jonas.
James Corden
Though James Corden is a British comedian, he has become a household figure in America because of his hilarious appearances on US television, most notably The Late Late Show. 
Corden is now making American viewers laugh not only as the presenter of The Late Late Show but also as a silly character in major Hollywood films like Into the Woods. He's earned a slew of important honors, outstanding writing credits, and star appearances. Corden's cameo as a singing casino dealer was one of the most-loved moments on The Late Late Show.
Lester Holt
Lester Holt is an American broadcast journalist who has hosted NBC Nightly News since 2015 and also hosts Dateline. He was the first black person to host a nightly network newscast on a weekday.
After 19 years at CBS News, he joined the NBC news team in 2000. Holt has been in a number of films and television shows over the course of his career, including Primal Fear (1996), The Fugitive (1993), and several episodes of Law & Order: Special Victims Unit.
Dr. Oz
Dr. Mehmet Oz of The Dr. Oz Show is one of the few men regularly involved in hosting daytime television. Dr. Oz worked as a cardiothoracic surgeon and later as a professor at Columbia University for much of his career prior to joining the television industry.
Second Opinion with Dr. Oz was Dr. Oz's debut television show. It ran for a season on Discovery. The show only lasted one season, but it marked the beginning of his connection with Oprah Winfrey, who was his first guest and biggest TV ally.
Jay Leno
In the 1980s, this TV legend rose to prominence as a stand-up comic, filling in for Johnny Carson on The Tonight Show on occasion. When Carson retired, everyone expected the show to go to David Letterman, but instead, Jay Leno took over.
Letterman went on to have a successful career at CBS, but he was never able to equal Leno's Tonight Show in terms of ratings. Leno had a huge following, and his ratings remained high until he decided to step down and hand the show over to Conan O'Brien.
Oprah Winfrey
Whether you agree or disagree with her, it is undeniably true that Oprah Winfrey is one of the most iconic individuals in American history, having broken down many boundaries on her way to becoming one of the most prominent women in the country.
The black community holds her in high regard, and she is a militant feminist who fights for the rights of all women. Her revolutionary talk show, The Oprah Winfrey Show, focused largely on the lives of regular people, and it rocketed her to unparalleled levels of stardom.
Fredricka Whitfield
The weekend edition of CNN Newsroom is hosted by Fredricka Whitfield. Prior to joining CNN in 2002, Whitfield worked as a journalist for NBC News, where she was located in Atlanta and served as a correspondent for The Today Show, NBC Nightly News, and Dateline.
In 2000, she was nominated for an Emmy Award, and she has received numerous other honors, including the 2002 Alumna of the Year Award at the Howard University School of Communications, and the 2004 Alfred I. DuPont Award for Excellence in Journalism.
Simon Cowell 
Without Simon Cowell, it's impossible to imagine American Idol being the unstoppable behemoth of early-2000s reality television that it was. Cowell pioneered reality TV judging in ways that are still relevant more than 20 years after the international Pop Idol franchise was founded. Of course, that doesn't make him popular with everyone! 
Cowell is known for his scathing critiques of candidates. While some criticize Cowell for being unnecessarily harsh at times, the truth is that his words are worth something because he always tells people what they need to hear.
Christiane Amanpour
British-born journalist and television broadcaster Christiane Amanpour is of Iranian heritage. She is CNN's Chief International Anchor and the host of the nightly interview program Amanpour on CNN International. The PBS show Amanpour & Company is also hosted by the talented journalist.
A former ABC News global affairs anchor in the United States, she is now a correspondent for CNN International. CPJ, the International Women's Media Foundation, and the Center for Public Integrity all have Amanpour on their boards of directors, as does the Committee to Protect Journalists.
Hu Shuli
Hu Shuli is a Chinese journalist who is presently the editor-in-chief of Caixin Media, a media conglomerate that she formed in 2009. Shuli had previously worked as a chief reporter and international editor for the China Business Times before launching Caijing, a business and financial magazine for which she served as editor-in-chief for 11 years.
She is one of the most highly regarded reporters in China, which is a considerable feat in a media-restricted country. In 2011, she was added to Time magazine's list of the Top 100 Most Influential People.
Bob Woodward
Robert Upshur "Bob" Woodward is an investigative journalist who is widely regarded as one of the most famous journalists of the twentieth century. Most of this fame is attributed to his role in uncovering the Watergate crisis during Richard Nixon's presidency.
Since then, Woodward has written and published 16 books, all of which have gone on to become national best-sellers, with 12 of them becoming No. 1 national nonfiction best-sellers. The Post received the Pulitzer Prize for Public Service in 1972 for his and Bernstein's work on Watergate.
Louis Theroux
Louis Sebastian Theroux works for the BBC as a journalist and documentary filmmaker. The famous broadcaster is one of television's most prominent documentarians, best known for his study of marginal and off-beat cultural issues in his show Louis Theroux's Weird Weekends and celebrities' daily lives in When Louis Met…
Louis began his career as a writer before moving to television to work as a correspondent for Michael Moore's satirical news show, TV Nation. With his unique persona and gentle approach to even the darkest topics, the renowned yet modest reporter is famed for his ability to convince his interviewees to open up freely.
Eugene Scott
Eugene Scott works as a correspondent for The Washington Post. For The Fix, he focuses on issues of identity politics. His previous experience includes serving at Georgetown University's Institute of Politics.
Scott previously worked as a breaking news correspondent for CNN Politics before joining The Post. While working at CNN Politics, he took part in a series titled The First Time I Realized I Was Black, which spurred increased public discussion about how a person's skin color affects how they are perceived.
Yamiche Alcindor
Yamiche Alcindor works as a White House correspondent for the Public Broadcasting System's NewsHour. She also contributes to NBC News and MSNBC's political coverage. In the past, she has worked as a correspondent for various publications, including USA Today and The New York Times.
Political and societal themes are the primary topics covered in Alcindor's writing. She has been nominated for a Shorty Award in the journalism category. A year later, during the Toner Prize event at Syracuse University, Alcindor was presented with an award in memory of journalist Gwen Ifill.
Bruno Tonioli
Reality TV judges come in many varieties. Some are pure joy and cast a light on all. Most of the competitors are big personalities that want to excite their audience. Experts are those who have the knowledge and confidence to give truly valuable advice. Bruno Tonioli is a pro on Dancing With The Stars.
Some experts are unrelentingly critical and can turn into villains. Tonioli is one of the best because he gives honest advice without bashing candidates. His integrity is unmistakable.
Tim Gunn 
Project Runway has judges, but Tim Gunn is not one of them. He does, however, unofficially critique all of the participants' work during his hallmark workroom visits as a mentor to Project Runway contestants. He is also a valuable source of information.
Tim Gunn may be the best and most dependable TV advisor ever. It's clear he's a genuine educator. He's friendly, open, and honest, and he cares deeply about his charges. When he disagrees with the judges or the production team, he doesn't hesitate to say what's on his mind.
Blake Shelton
Blake Shelton wasn't the biggest name of the first four coaches on The Voice. His co-hosts included Adam Levine from Maroon 5, CeeLo Green, and Christina Aguilera. However, it quickly became evident that Shelton was the best of the lot.
Shelton's success as a coach stems from his ability to blend a warm personality with sound counsel and mentoring. It's no surprise that Shelton has coached eight of the reality show's 20 champions since its inception in 2011. That is by far the most victories for any coach on The Voice.
Tom Colicchio
Some restaurant owners are also chefs who know what they're doing in business and in the kitchen. Then, of course, there are restaurant owners who have never prepared a meal and many chefs who have never owned a restaurant. Chefs who have trained in the world's finest restaurants and launched their own are among the greats. Tom Colicchio is a member of this select group.
Cheffing demands a fine balance of art and commerce in the preparation of delectable dishes. When judging for Top Chef, Colicchio combines his experience from both fields in a way that makes his recommendations beneficial.
Stephen Colbert
Political satire has been a staple of television for as long as television has existed, but with shows like The Daily Show and The Colbert Report, the genre of political comedy reporting reached new heights. Stephen Colbert is a dry-humored, witty star, and his critically acclaimed work has established him as one of the most iconic comedians of the 21st century.
Colbert asks thoughtful questions of his guests, maintaining a serious demeanor even when discussing the most absurd of topics. He also always dresses the part of a serious news anchor. Colbert uses his platform as a way to discuss current event and political content through the easily digestible format of comedy.
Gordon Ramsay 
Gordon Ramsey may be the ultimate instructor, coach, judge, and, of course, chef. In his many series, such as Kitchen Nightmares, Hell's Kitchen, and MasterChef, he illustrates his unique set of skills. Gordon Ramsay, who is known for his rage and insults, attracts an equally harsh audience.
While his aggressive attitude may be off-putting to some viewers, Ramsay does show considerable compassion for people who work in his kitchen. His praise, in contrast to his criticism, feels more genuine than a poorer teacher's readily won clichés. Chef Ramsay is incredibly inspirational when he's at his finest.
Nigel Lythgoe 
Nigel Lythgoe, the only constant judge of every season of So You Think You Can Dance, is a recognized elder statesman of both reality TV and dance. He is now in his seventies. Over the course of 50 years, Lythgoe has performed in and choreographed hundreds of television productions.
To be a competent judge and a good coach, however, it takes more than knowledge and experience. A good coach must be an excellent communicator. Lythgoe is well-versed in dance history as well as contemporary genres, so he knows how to communicate with dancers.
Craig Ferguson
Craig Ferguson is the type of guy that can turn any subject into a laugh, as seen when he served as the host for The Late Late Show. For doing things differently, he deserves recognition. Ferguson should also be admired for never punching down in his comedy and for not making light of celebrities going through difficult circumstances.
James Corden, his replacement, does the same thing, although his show now includes a lot more traditional late-night features. Ferguson was a one-of-a-kind individual who was adored by his peers. His show was never a ratings hit, but it maintained a loyal following for the course of its 2,000-episode run.
Michelle Visage
RuPaul may be known as "Mother," but the queens of RuPaul's Drag Race actually have two mothers, one of whom is Michelle Visage. Visage – RuPaul's lifelong friend and co-host – is the show's only other permanent host, and her word is almost as powerful as Mama Ru's.
Visage is unquestionably the most maternal character on RuPaul's Drag Race. Visage is known to establish personal relations and mentorships with the dolls, often spending time on tour buses with them, while RuPaul can be aloof at times. 
Paul Hollywood
It's a toss-up between Paul Hollywood and Mary Berry for best judge on The Great British Baking Show or The Great British Bake-Off. Both are experienced, smart, perceptive, and tough-but-firm judges. Neither is frivolous nor harsh.
In the end, Hollywood gets the award for best counsel because Berry is somewhat more courteous while Hollywood is slightly more forthright. Although Berry is more pleasant and likable, Hollywood provides candidates with sound counsel that they should follow if they want to do well.
Elizabeth Banks 
Elizabeth Banks is a talented comedian, producer, and filmmaker, as well as the host of the game show, Press Your Luck. What makes Banks a terrific actress, though, does not necessarily translate to her job as a presenter.
She doesn't appear especially concerned for the candidates, and she often acts as if she's playing Elizabeth Banks in her roles on the show. To put it another way, she appears to be playing the part of a game show host rather than actually hosting a game show.
Shereen Bhan
Bhan is an Indian journalist who hosts and produces several popular shows, including India Business Hour, The Nation's Business, Young Turks, and Power Turks. She is also the Executive Director of CNBC-TV18 in India, as well as the Delhi Bureau Chief.
Bhan's natural ability to communicate news with a cheery and warm demeanor has earned her national acclaim and multiple honors. She was named one of the Young Global Leaders of 2009 by the World Economic Forum and received the FICCI Woman of the Year Award in 2005.
Sara Haines 
Like Strahan, Haines was an ABC talent reserve hired to host a primetime game show. She's also totally capable as a host – some people just say that she just lacks personality. In her defense, the complicated framework of The Chase makes her mission more challenging.
It's up to Haines to move the show from segment to segment without losing the audience. All the while, she must allow for banter between the Jeopardy! winners who serve as opponents for the competitors. It's a thankless job, but Haines does her best. 
Joel McHale
Joel McHale is particularly good at hosting the relaunch of Card Sharks, a needlessly convoluted show that I've seen multiple times and still don't fully comprehend, but I do like him over Strahan and Haines because he's more entertaining to watch.
His hosting approach has an almost dreamlike quality to it. In juxtaposition to the turmoil that surrounds him, he's so laid-back and unassuming. You get the impression that he doesn't know the rules of the show any better than the rest of us, and that's fine with him. 
Jane Lynch
On The Weakest Link, Jane Lynch must work under the lengthy shadow of the popular former host. Anne Robinson was an integral part of The Weakest Link brand in both its US and UK editions, making Lynch's role in the relaunch all the more difficult.
The new show's casting is a big part of what makes it work. It's a testament to her skill as a performer that she maintains the acidic aspects of Robinson's presentation without copying them, skilfully pitting players against each other as the game progresses.
Anthony Anderson 
An Emmy-nominated star of Black-ish, Anthony Anderson has a celebrity panel on his show. Anderson's involvement is largely restricted to moderating the game and introducing the panelists. But it's the massive, overblown reactions to identity revelations that make this reprise of To Tell the Truth work.
Take, for example, Anderson's handling of revelations: he portrays them as seismic shocks and successfully engages both the panel and the audience. Despite its small size, the show has enjoyed some success, and Anderson deserves credit for it.
Jane Krakowski 
Fans of 30 Rock will always wonder if Jane Krakowski's new television projects are an inside joke. She plays the mother of Emily Dickinson in the TV show Dickinson, and she hosts Name That Tune, which features a band led by American Idol's Randy Jackson. Krakowski fits the bill perfectly for this musical guessing game.
She poses for the camera before commercials, sings when she can, and enjoys great banter with Jackson. It's early days for the show, but Krakowski's Match Game panel appearances seem to have taught her a thing or two about hosting.
Alec Baldwin 
Because Match Game was one of the original primetime network game programs, Alec Baldwin is a veteran on this list, and it shows. Baldwin keeps things moving, despite the contestants' illogical responses and the celebrity panel's inebriation. 
He cracks jokes as often as the panelists do, and he never loses focus on the contestants. My only criticism of his presentation is that he has the benefit of a whole star panel to joke with. While Ferguson, Lynch, and my #1 pick are the series' lone stars, Baldwin is more of a host among many notables.
Leslie Jones
Leslie Jones and Supermarket Sweep were made to be together. In a raucous, muscular game like this, Jones' energetic, theatrical hosting approach is ideal. That is why Jones puts in the same amount of effort that these competitors do. When they succeed, she's right there with them.
When they fail, she's encouraging and optimistic. Her dialogue with the contestants and her co-stars always inspires laughter. While Jones could not host The Weakest Link or The Chase, Lynch or Haines could not do justice to Supermarket Sweep either.
Jon Stewart
Jon Stewart is recognized as the clever but frequently agitated presenter of The Daily Show. He isn't afraid to speak what he believes, and it's fascinating to watch him let off steam. While Stewart is best known for his political satire and humorous takes on current events, he began his career in stand-up comedy.
Stewart left Comedy Central's The Daily Show in 2015, although he still appears on other major TV shows and is one of the most well-known hosts of the last decade.