The Tragic Story of the Conjoined Hilton Twins
Violet and Daisy Hilton were well-known conjoined twins in the early 1900s. Born in North Carolina on February 19, 1908, they were unlike most conjoined twins because they only shared blood circulation, and each had their own set of internal organs.
In today's world, that would make them fortunate enough to be excellent candidates for separation surgery. But fortunate isn't a word that comes to mind for Daisy and Violet because, as popular as they were, their life story was a tragic one from beginning to end.
Touted monsters by their own mother
In 1908, Kate Skinner gave birth to twins Daisy and Violet. She did so out of wedlock, which led her to believe that giving birth to conjoined twins was punishment for having lived a sinful life. With this, Kate soon sold the twins to a woman named Mary Hilton. Later on, she had two more children who were healthy and without complications.
As for Mary Hilton, whom the twins referred to as 'Auntie,' she quickly realized she could make money off the twin's condition.
Used as entertainment
Auntie Mary quickly got to work and found a way to exploit the twins' condition to her benefit. She found a British pub and showed the girls off in the back room. The pub-goers stared at the twins in disbelief, sometimes even lifting their shirts to check whether they were physically connected.
Unfortunately, the constant humiliation the twins suffered in that back room was just the beginning. For years, Daisy and Violet were subject to abuse by their aunt and her many boyfriends. Their memoir described them getting beaten with belt buckles whenever Auntie Mary got mad. 
Not allowed to set foot in America
Mary Hilton and the twins traveled a lot to keep up her plans of turning the girls into a freak show, already reaching places like Germany and Australia when Daisy and Violet were only three years old.
But Mary wanted more. When the girls turned eight, she set her sights on the United States, specifically San Francisco. However, they were turned away when they tried registering and were deemed medically unfit.
Of course, Auntie Mary did not stop there. She appealed to the local media, which proved successful, and the authorities eventually granted them entrance.
Their very own vaudeville show
The conjoined twins had their own schtick: a show where they would play the violin and the saxophone. While this may seem nice, Daisy and Violet wanted no part of it. They were coerced, threatened, and tortured into obeying.
One of the more common tactics used against the twins was the threat to send them to a place much worse than prison unless they did what they were told. Without little choice, the twins performed under duress.
Unpaid labor
For years, the twins were forced by the Myers family to perform in front of the public. They steadily grew in popularity and even performed with legends like Bob Hope and Charlie Chaplin. They regularly made $50 a week for their performances, which amounts to $750 today.
However, they never saw a single cent of this money. On the contrary, the Myers kept everything for themselves and ensured that under no circumstances could the twins come into the money they made from their own hard work.
A little touch of magic from Harry Houdini
Harry Houdini, the famed illusionist, found out about the girls' terrible situation and wanted to help. See, Daisy and Violet had little idea how popular they had become. With Houdini's help, they gained a much better understanding of their situation.
Even better, Houdini encouraged the girls to hire a lawyer named Martin Arnold, who enabled the twins to finally gain their freedom from both Mary Hilton and the Myers family. They even got a settlement of $100,000 in 1931.
A chance at happiness
At this point, the world was taking its first steps toward more enlightened views of humanity. With the introduction of the concept of equality, more and more possibilities opened up for Daisy and Violet, one of which was a chance to find love.
While most conjoined twins today would know this could be a somewhat awkward endeavor as there would always be a third wheel situation in everything, Daisy and Violet still set their hearts and minds on finding Mr. Right.
Violet even found one in the form of a musician named Maurice Lambert. When she tried to get married, however, in the eyes of the law in 20 states, Daisy and Violet were considered one person, and thus a marriage certificate was hard to get. Although Violet and Maurice were finally issued one, their marriage fell apart soon after. 
Leaving a legacy
The twins' popularity was set in stone in 1932 with the production of a film starring them. Tod Browning directed the film Freaks, which was an unfortunate name choice but nonetheless elevated the twins' status in the entertainment industry.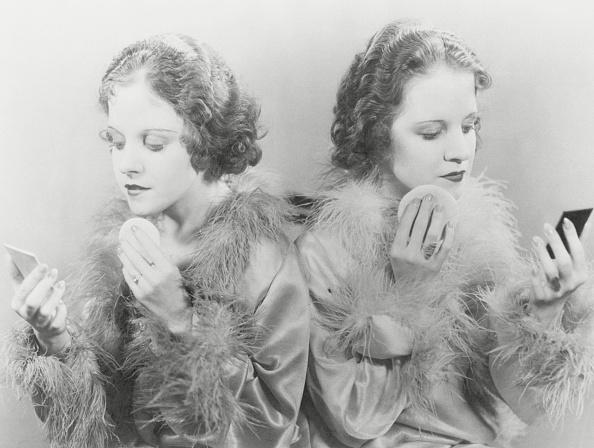 Later on, in 1942, Daisy and Violet wrote their autobiography titled "An Authentic Account of the Lives and Romances of the Hilton Sisters."
Battle against Poverty
With the twins aging, they battled against poverty and struggled with finances. In 1951, they starred in a film documenting their life called "Chained for Life." After a few years, they opened a hot dog stand. However, the twins were unsuccessful in the business.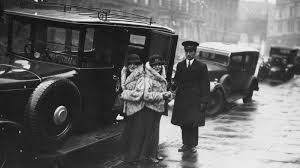 In 1961, their tour manager quit because the rock stars slowly became less and less popular. As a result, they began working in a grocery store as cashiers. The store owner, eager to see them working together, redesigned the store's front so that he could work the counter side-by-side with her.
Daisy Died Days Before Violet
Despite the odds, the twins made it through an eventful life until the day when they both went on the missing list. The authorities visited their home in Charlotte, North Carolina, to ensure the duo was safe.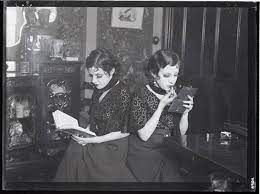 Upon investigation, the twins were found dead. Daisy died first, followed by Violet, who died of the flu. The doctors believed Violet was too sick to contact them for help, so she and her twins passed away at the age of sixty years. The plot at Forest Lawn in Charlotte, West Cemetery is marked as their final resting place.